NFL Picks Against the Spread: Week 2, 2012
---
NFL Picks (Preseason 2012):
6-9-1 (-$1,440)
NFL Picks (Week 1, 2012):
3-13 (-$2,250)
NFL Picks (2012):
9-22-1 (-$3,690)
NFL Picks (2011):
137-133-12 (-$1,925)
NFL Picks (2010):
144-131-8 (+$6,080)
NFL Picks (2009):
151-124-9 (+$3,370)
NFL Picks (2008):
136-125-6 (+$4,330)
If you don't quite understand the line, total or anything else, go to my
Sports Betting FAQ
.
---
Vegas betting action updated Sept. 17, 6:15 p.m. ET. Follow
@walterfootball
for updates.
Go to
Week 2 NFL Picks
- Late Games


Chicago Bears (1-0) at Green Bay Packers (0-1)
Line: Packers by 5. Total: 51.
Walt's Projected Line (Before Week 1):
Packers -7.
Walt's Projected Line (After Week 1):
Packers -4.5.
Thursday, Sept. 13, 8:20 ET
Discuss Week 2 Games, Talk Trash
The Game. Edge: None.
WEEK 1 RECAP:
Ugh. I was at a total loss Sunday night. How the hell did I go 2-12? That almost takes some sort of unique skill to be wrong on almost every single game. This actually happened once to me, back in Week 6 of 2002. I went 0-13-1. That disastrous weekend prompted me to change my handicapping style, and I went on to have a decent finish to that season.
But I've never been nearly as bad in Week 1. In fact, I've generally done pretty well. Here are the past results:
2003: 8-8, -$340
2004: 10-6, +$100
2005: 12-4, +$1,330
2006: 8-8, -$340
2007: 11-3-2, +$1,590
2008: 11-5, +$1,470
2009: 9-7, +$285
2010: 8-7-1, -$15
2011: 5-9-2, -$575
2012: 3-13, -$2,250
Week 1 used to be so easy for me; now I can't handicap it at all. I've been wondering why that is. I've always watched all of the preseason games, so I haven't modified anything. I felt like that gave me an advantage. But that apparently is no longer the case. In fact, it seems like paying too much attention to the exhibition has hurt me the past two years. But why is that? Forum member GongKong had a great theory:
It's due to the new rules on hitting in practice. They have to run practices during preseason games now in a way to see who tackles and who doesn't. They cut back on hitting so much, they gotta see these guys in peseason much more than they used to. It changed the game as far as who cared before and who cares now.
Maybe my previous two Week 1s have been so bad because I'm getting terrible reads on teams in the preseason. I really don't want to make an excuse, but something did change for me based on my historic results, and this could be it.
At any rate, I'd like to go through all of the games to figure out where I went wrong.
Colts +10 over Bears (3 units):
I feel like I was least wrong about this game than all of the other big plays, save for Raiders-Chargers. The Colts were doing a decent job of hanging in with the Bears until Dwight Freeney went out with an injury. It was at that point that Jay Cutler caught fire and became unstoppable. I'm not saying Indianapolis definitely would have covered if Freeney hadn't been knocked out, but it would've had a much greater opportunity to do so.
Eagles -8 over Browns (4 units):
This game frustrated me to no end. One of my plans this season was to bet against the Eagles at every opportunity because they're incredibly overrated by the media, as the former players don't seem to understand that QB Dog Killer is nothing more than a pedestrian quarterback at this stage of his career. But I thought the Eagles would slaughter the Browns, the worst team in the league, because Brandon Weeden sucks and has no one to work with.
Well, I was right about that. Weeden put on one of the worst quarterbacking performances of all time - yet Cleveland still almost won because QBDK spent the entire game throwing late across his body over the middle. What the hell was that? I knew he couldn't read defenses, but I've never seen him make so many dumba** plays in a single game. He completely mailed it in, just as he's been doing ever since he signed his "$100 million" contract.
Lions -7 over Rams (2 units):
My friend Steven L. at FootballFanSpot.com suggested that something shady was bound to happen in this game. I didn't think so, but he was right. The Rams seemed to know Detroit's entire game plan. That apparently was because Jeff Fisher spent all of last season visiting with former disciple Jim Schwartz, so he knew all of Matthew Stafford's weaknesses. The thought actually popped into my head during the week, but I did nothing about it because A) I already locked in Lions -7 and B) I'm an idiot.
By the way, I won't be locking in picks anymore. I sucked last year when I did that, and I had an all-time worst Week 1 while doing so again. I'm just not comfortable doing it. I'm sorry.
Chiefs +2.5 over Falcons (3 units):
I wanted to take the Chiefs as my September NFL Pick of the Month back in August. I loved the spot they were in against the Falcons, who would undoubtedly be looking ahead to several tough matchups. I ultimately decided against it, however, because Kansas City's top two defenders, Tamba Hali and Brandon Flowers, were both out. I'm proud of myself for cutting down the units, but I shouldn't have made a play on this game at all. The Chiefs simply had no chance without those two Pro Bowlers. Being so narrow-minded was my downfall.
Titans +5 over Patriots (3 units):
I underestimated New England's defense. But then again, it seemed like every fumble was going against me on Sunday. Like Jake Locker fumbled, and of course it was going to be returned for a touchdown. But when a team I was betting against fumbled in another contest, the other team couldn't scoop it up. Oh no, that would be too much to ask. At one point, I yelled at the TV, "WHY CAN'T MY F***ING TEAMS RECOVER A F***ING FUMBLE!?" I was losing it.
Of course, when s*** hits the fan, everything seems much worse than it really is, so was I just imagining the fumble dynamic? Or was it legitimate bad luck? I decided to check the box scores of all of my multi-unit bets to find out:
Teams bet on:
11 fumbles, 7 of those lost (1 returned for TD)
Teams bet against:
9 fumbles, 1 of those lost
Just look at that. Why is there such a disparity? Recovering fumbles in the NFL is all about luck because the oblique ball bounces every which way. So, why do I have to have s*** luck? What the hell did I do to deserve this? UGH! The baby picture is not enough!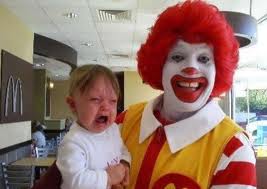 Yes. A crying baby and Jerry Sandusky dressed up in a clown costume. That's how bad this past weekend was.
Packers -5 over 49ers (2 units):
I didn't realize how much of a statement game this was to the 49ers. Everyone (except for myself) picked them to win the NFC West, so I'll never understand why they felt like they needed to prove something.
Raiders -1 over Chargers (4 units):
Apparently, long-snapper Jon Condo is the second-most-important player on the team after Darren McFadden. Ugh. I'm going to have nightmares about players in black jerseys botching snaps for weeks.
Giants -4 over Cowboys (3 units):
When the Cowboys upset the Giants on the opening Wednesday night - thanks, treasonous political convention - I was quite befuddled. New York had owned Dallas. How did the tables turn so quickly?
That's when I remembered what happened last year. Remember how the Steelers used to dominate the Ravens? Baltimore came out and slaughtered Pittsburgh in Week 1 of 2011. The season before, the Texans finally overcame Indianapolis' stranglehold over them. I recalled other instances too, like the when the Eagles finally beat the Giants in 2001 after losing to them three times the season before.
So, what happened? Well, while the Giants went on their Super Bowl run, the Cowboys were stewing at home, trying feverishly to figure out how to slay their nemesis. It took them all offseason, but they managed to devise a perfect formula. Thus, it's conceivable that Dallas will own New York for a while - just as the Ravens and Texans now always beat the Steelers and Colts, respectively.
I'd like to call this a Kitchen Sink game because these teams throw whatever they can in an attempt to overcome their arch rival. If they're a solid squad, they almost always cover.
There are two Kitchen Sink games this week, including this one.
I'll be posting these NFL Picks throughout the day. Follow me at
@walterfootball
for updates.
GREEN BAY OFFENSE:
The Packers scored just two offensive touchdowns against the 49ers last week. San Francisco's defense was awesome and caused major havoc up front. Aaron Rodgers consequently had no time in the pocket to find his receivers downfield and frequently had to run for his life. The ironic thing is that beleaguered left tackle Marshall Newhouse actually held up; right tackle Bryan Bulaga and left guard T.J. Lang were the ones who struggled.
The Bears did a great job of harassing Andrew Luck last week, so the defense should pick up where it left off four days later. The Packers are pretty screwed over by the short work week because they may not be able to fix their protections in time.
That's not the only reason the three days of rest hurts Green Bay. Greg Jennings is questionable with a groin injury. If this game were on a Sunday, he might be able to heal up in time, but there's only a slim chance he'll be playing. We all saw what happened to the Packers' offense without Jennings at the end of last season; Rodgers could barely move the chains against the Chiefs.
CHICAGO OFFENSE:
Oh, and that's not all. If you watched the Green Bay-San Francisco battle, you may have noticed that numerous 49er wideouts were open all afternoon. The Packers had tons of blown coverages, so how are they supposed to fix their defensive scheme liabilities with just three days off?
If Alex Smith was able to pick apart Green Bay's secondary, just imagine what Jay Cutler will be able to do with Brandon Marshall. The two showed great chemistry with each other in the opener, as Cutler was able to find his Pro Bowl wideout with plenty of time in the pocket. Chicago's offensive line held up pretty well, though it's worth noting that Dwight Freeney exited the game in the first quarter with an injury. The Colts were down to only one pass-rusher, Robert Mathis, but that's exactly what Green Bay has. Clay Matthews notched 2.5 sacks last week, but no other Packer came anywhere close to Smith. Nick Perry bombed in his debut.
The 49ers were able to push the Packers' defensive front around, blasting open big running lanes for Frank Gore and Kendall Hunter. The Bears won't be as successful on the ground, but this matchup is still in their favor.
RECAP:
With Jennings out, this is a pretty evenly matched game. Thus, I'm taking the points with the Bears. I'm also making this a big play for the following other reasons:
1. As mentioned above, the Bears have been preparing for this contest all offseason. They've watched the Packers advance to the Super Bowl and claim the league's best record the past couple of years. While Green Bay was in the playoffs this past January, Chicago was stewing at home, trying vigorously to figure out how to overcome its arch nemesis, much like the Cowboys with the Giants.
2. I think the Packers are overrated. They have put together only one quality game beginning with that Chiefs' loss in December, and that was against this Chicago squad that was missing both Cutler and Matt Forte.
3. Excluding that contest, all but one of the previous eight Green Bay-Chicago battles have been decided by seven points or fewer. The lone exception was a 10-point Packer victory last year, aided by a mysterious penalty on a Devin Hester return that would have pulled the Bears within three. This is just a close, fierce rivalry. I'll be shocked if it's not close.
The Psychology. Edge: Bears.


Like the Cowboys did with the Giants in the opener, the Bears have been preparing for this game since January.
The Vegas. Edge: None.
Equal action.
Percentage of money on Green Bay: 53% (86,000 bets)


The Trends. Edge: Packers.

History: Jay Cutler is 1-5 vs. the Packers.
Jay Cutler is 32-47 ATS.
Aaron Rodgers is 33-18 ATS since 2009.
Opening Line: Packers -6.
Opening Total: 50.
Weather: .


Week 2 NFL Pick: Bears 24, Packers 23
Bears +5 (4 Units) -- Incorrect; -$440
Under 51 (0 Units) -- Correct; $0
Packers 23, Bears 10
Recap of this game


---



Tampa Bay Buccaneers (1-0) at New York Giants (0-1)
Line: Giants by 8. Total: 43.5.
Walt's Projected Line (Before Week 1): Giants -9.
Walt's Projected Line (After Week 1): Giants -7.
Sunday, Sept. 16, 1:00 ET
Discuss Week 2 Games, Talk Trash

The Game. Edge: Giants.

VEGAS RECAP: There are going to be many hungry children in America this week. No, I'm not referring to the issues in the third-world city of Camden, N.J. The sportsbook slaughtered the public, winning four of the six highly bet games. Vegas won with the Browns, Redskins, Rams and Buccaneers covering. They lost with the Patriots and Texans.

I'll be updating the Vegas betting action all week, as usual. I'll notify you of any updates @walterfootball.

NEW YORK OFFENSE: The Giants struggled to move the football against the Cowboys after the first quarter last Wednesday. There were three reasons for this. First, the receivers struggled to get separation from Dallas' two stud cornerbacks, Brandon Carr and Morris Claiborne. The Buccaneers have one (Aqib Talib), but their No. 2 guy, Eric Wright, is a major liability. He wasn't exposed against the Panthers because they have only one quality wideout. The Giants have two, and Hakeem Nicks will be much healthier because of the extra rest.

The second reason is because tackles Sean Locklear and David Diehl were awful. It amazes me that the Giants haven't been able to upgrade this area recently. Buccaneer ends Michael Bennett and Adrian Clayborn really need to expose this mismatch.

The third reason is a lacking ground attack. Ahmad Bradshaw looked pretty mediocre, while the more-talented David Wilson was nowhere to be seen following his first-quarter fumble. The Buccaneers just limited to DeAngelo Williams to minus-1 yard on six carries - rookie linebacker Lavonte David was awesome in this area - so I don't see why they can't contain Bradshaw and Wilson.

TAMPA BAY OFFENSE: New York's secondary was an abomination in the opener. It didn't help that multiple players were banged up, but starters like Corey Webster were torched. Now, safety Kenny Phillips, who actually performed well, is questionable with a back injury.

The good news for the Giants is that the Buccaneers don't have the same exact arsenal of weapons as the Cowboys. Vincent Jackson is overrated, while Mike Williams is just Mike Williams. Dallas Clark is finished. Josh Freeman had an economical game against the Panthers, but he won't be able to mimic what Romo did last Wednesday.

The Buccaneers will be able to move the chains on the ground, however, thanks to Doug Martin. New York's lackluster linebacking corps had trouble wrapping up DeMarco Murray, so they'll likely struggle with Martin, who is a really tough runner.

RECAP: The Giants are favored by too much. They usually don't hit their stride until late November, and they typically struggle early in the season when they're favored by a large margin over "inferior" teams. Just recall last year's shocking home loss to Seattle. The Buccaneers are decent and should keep things close.


The Psychology. Edge: None.
No psychological edge found.


The Vegas. Edge: Buccaneers.



People are expecting the Giants to rebound.
Percentage of money on New York: 78% (77,000 bets)


The Trends. Edge: Giants.
Tom Coughlin is 7-3 ATS as a favorite after losing as a favorite.
Giants are 17-25 ATS as favorites of 6.5 or more the previous 42 instances.
Opening Line: Giants -8.5.
Opening Total: 44.5.
Weather: .


Week 2 NFL Pick: Giants 20, Buccaneers 17
Buccaneers +8 (0 Units) -- Correct; $0
Under 44 (0 Units) -- Incorrect; $0
Giants 41, Buccaneers 34






---



Arizona Cardinals (1-0) at New England Patriots (1-0)
Line: Patriots by 13.5. Total: 47.5.
Walt's Projected Line (Before Week 1): Patriots -13.5.
Walt's Projected Line (After Week 1): Patriots -13.5.
Sunday, Sept. 16, 1:00 ET
Discuss Week 2 Games, Talk Trash

The Game. Edge: Patriots.




HATE MAIL: I had a horrible week, so that can only mean that I received loads of hate mail. Here are the highlights:

I knew I'd hear from this pgup9 guy. He's always the first to let me know that I sucked: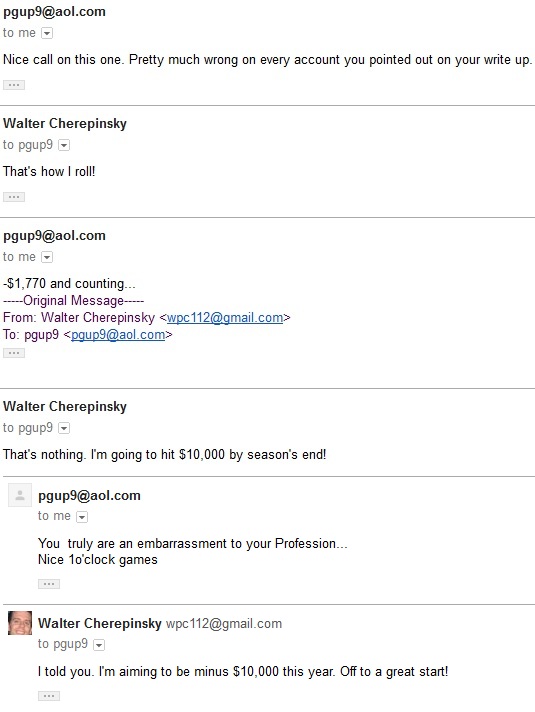 I am kidding about the -$10,000 thing, but it's probably going to happen.

Here are some from the comment board:

walt got 1 yeah thats right 1 game right picking on the early games! dude you suck!!!!

How quickly you forget that I got another one right in the afternoon games. That's two picks correct, dude. Get your facts straight.

Damn.. I like Raven and Over today but saw Walter picked the same. Now, I'm scare b/c Walter is like MUSHED (the guy who touches everything and loses)

Weird. Urban Dictionary defines mushed as "a forceful pressing motion to the forehead, used to show dominance (usually from a man to woman, or woman to woman) and confrontation."

Does somebody sane, still believe in this guy, Walter?, he works for Las Vegas books for sure.

You got me. They recruited me, and now it's my mission to make everyone lose money. Muhahahaha!

How many people do you have bare-a** fart into your face as you are making your picks for this site. I would have to estimate enough people to fill up a dump truck, but it could very well be more at this rate.

You know, I enjoy it when naked dudes fart into my face, but never once did I imagine that I could combine this with making picks. Thanks for the great idea!

Walt, I cleaned up this week, I think you are completely ridiculous and went opposite of all your picks. I did fantastic. Keep up the BS you are starting to develop a pattern.

When you have enough money to buy a mansion at the end of the season, remember who was responsible for this.

Walter: "Take the titans because superbowl losers are 2-15 ATS in the past 17 years...Hurr Hurr... and the line is a movin so jump on the titans while you can... derp de durr... and the loser of every sunday night winner after a 1-3 preseason when scoring over 20 points but less than 24 points blah blah blah blah... and my mom baked a cake that looked like Jake Locker so that means they are gonna cover". IT WAS THE PATS -5 TO THE TITANS FOR CHRIST SAKE.

I think this is pretty funny, so I have nothing to top that. Just remember that if betting were as easy as taking "Patriots -5 over Titans because 'OMG THE PATS ARE LIEK SO MUCH BETTER,'" the Vegas sportsbooks would be out of business.

you should throw yourself off a bridge! you are the worst handicapper ever!

Well, I asked a friend to throw me off a bridge, but if you think I should do it myself, who am I to argue?

your 2-12 record is god awful.your insights have been proven to be meaningless.Shone Green is one of the best backs in the NFL but according to you he cant play. you cant play. Who knows how many millions were lost this weekend by bettors following your advice.In the real world you would be fired for gross incompetence.

If I referred to Shonn Greene as "Shone Green," I'd be fired for gross incompetence as well.

Ur a moron walt!!!!lol U seriously wrote on ur college football picks to not take ur college picks to heart as ur "way" better at picking pros..lol Well, that is almost hard to believe.. Do u realize how pathetic u are? I mean, seriously? U are aboust the worst handicapper in the history of sports.. Last yr when u would spit out pathetic week after pathetic week, u said it had to be the lockout and yada yada yada.. Well walt, i guess u need another lockout because last yrs absoulute pathetic season was nothing compared to this past week..lol Good work!(loser)

I am better in the pros. I guarantee that over a long period of time, you can lose less money with my NFL picks than with my college picks. Betting on my college picks will put you in a cardboard box in three years, but wagering on my NFL selections will take you five.

Walt, you realize that you were one game away from being a perfect loser don't you?! Do you feel like an idiot for doing all that work shooting your mouth off and then losing your a**? Get a real job or get a pet monkey to pick for you.

I'd get a pet monkey, but I can't afford one because of all the money I lost this past weekend.

His handicapping is downright terrible lately. Walt's focus has shifted to boring comedy that only he finds funny. This site used to be reliable but now Walt's just lost it.

Hey, that's just wrong. I know at least two other people who find my comedy funny.

lmaaaooo bro ur destroyed after 1 week like last year you had a few good years now ur fade material write ups are comical and worthless. I read a sentence here and there and every time I only think "fuhking tool"

Sweet. My write-ups are comical. That's three other people who find my comedy funny.

just give up -- you used to be not funny but at least have decent picks but now you're not funny AND your picks are terrible. hahahahahahahaha good to see your tebow loving a** go down

Hey, leave Tebow out of this. He did nothing wrong and is still as awesome as ever, especially when he runs shirtless through the rain.

WALT YOU CANT PIcK YOUR nOSE! How Many Did you Get Right? 1-2 picks out of like ten? You Suck

No. I got 1-2 picks out of 14 on Wednesday and Sunday. I wish it was out of 10!

I am laughing so hard right now. This is pretty amazing how bad walter is at picking games. he really has no knowledge and would be better off flipping a coin.14tsjf

Agreed. I'd actually be better off calling tails on a two-headed coin at this point.

Walt you missed almost every pick, you really need to stop picking football games you suck at it. I really don't need to back what I said up either it's all above me you're horrible at this.

I don't understand why so many people want me to stop. You can make tons of money betting against my picks. You can seriously become rich doing this!

I even got some hate mail for fantasy for ranking Ben Tate too high:





I need to say thanks to those who still support me. I'm really working hard to figure out what I'm doing wrong. I feel more confident this week, so maybe I'll go 6-10 instead of 3-13.

ARIZONA OFFENSE: I'd say one of the major Week 1 headlines was the play of New England's defense - the two first-round rookies in particular. Chandler Jones and Dont'a Hightower were awesome. Jones was constantly double-teamed, while Hightower was all over the field and put good pressure on Jake Locker whenever he blitzed. The Patriots finally have a good pass rush for the first time since Willie McGinest, Mike Vrabel and Richard Seymour were playing for them.

This is obviously terrible news for the Cardinals, who have one of the worst offensive lines in football. Kevin Kolb, starting because John Skelton is out 2-4 weeks, had a great, game-winning drive against Seattle, but does not handle pressure well. He's going to be sacked a ton, and the scary thing is that if he gets injured, Ryan Lindley will step in at quarterback.

Kolb will not have any sort of help from his ground attack. Both Chris Wells and Ryan Williams were miserable last week, and their ineptitude will once again stick out against a defense that just limited Chris Johnson to four rushing yards.

NEW ENGLAND OFFENSE: The Patriots went into the season with major question marks on the interior of their offensive line. The Titans didn't exactly have the personnel to expose this, but the Cardinals do; Darnell Dockett and Calais Campbell are arguably the best one-two punch of five-techniques in the NFL. They should be able to win their matchup up front, especially with right guard Dan Connolly questionable with a concussion.

Having said that, Tom Brady is an elite quarterback who gets rid of the ball quickly to his wide array of talented weapons. No team really has the personnel to cover all of them, so the Patriots will get their points. It's all about whether those points are in the mid-20s or 30s, and that'll depend on how well Dockett and Campbell can disrupt Brady's timing.

But the Patriots can run the ball too - something they haven't been able to do since the Corey Dillon days. The Cardinals are pretty solid against the rush, but they won't be able to pay attention to Stevan Ridley because they'll be too busy focusing on shutting down Brady and his targets.

RECAP: The Patriots, for my money, are the best team in the NFL, and it's not even close. The Cardinals are underrated, but they really don't stand much of a chance here, especially considering that this is an early game on the East Coast.

SURVIVOR PICK: If you don't pick the Patriots this week, you're insane. The Giants are a very distant second.


The Psychology. Edge: None.
No psychological edge found.


The Vegas. Edge: Cardinals.



No one wants to bet on the Cardinals in New England?
Percentage of money on New England: 88% (73,000 bets)


The Trends. Edge: None.
Patriots are 27-16 ATS vs. NFC opponents since 2001.
Tom Brady is 136-44 as a starter (105-71 ATS).
Tom Brady is 17-23 ATS as a home favorite of -9 or more (7-16 ATS since November 2007).
Opening Line: Patriots -13.5.
Opening Total: 49.
Weather: .


Week 2 NFL Pick: Patriots 31, Cardinals 6
Patriots -13.5 (2 Units) -- Incorrect; -$220
Under 47.5 (0 Units) -- Correct; $0
Survivor Pick (1-0) -- Debacled
Cardinals 20, Patriots 18






---



Minnesota Vikings (1-0) at Indianapolis Colts (0-1)
Line: Vikings by 3. Total: 45.5.
Walt's Projected Line (Before Week 1): Colts -3.



Walt's Projected Line (After Week 1): Colts -2.5.


Sunday, Sept. 16, 1:00 ET
Discuss Week 2 Games, Talk Trash

The Game. Edge: Vikings.



I used to post conversations with the Real John Moss last year. If you don't recall who he is, he would boast about making tons of money betting against me and using his new-earned cash on parties, drugs and girls.

Here's an excerpt from Week 6 to give you an idea:

***

Two weeks ago, I showed you the following G-chat messages from someone who called himself "The Real John." I also made fun of him: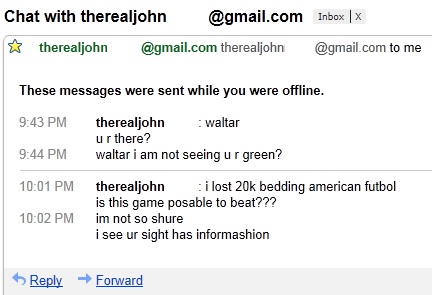 I don't know what's more disturbing - the fact that TheRealJohn is "bedding" (a.k.a. having sexy time) with American futbol, or that he actually has "20K" to bet despite the fact that he doesn't know how to spell "betting" or "Walter" or "sure."

As I posted last week, The Real John didn't take too kindly to this. He replied with more incoherent messages:





Some thoughts:

1. Emmitt Smith also went to "top univercity." It doesn't mean he can read, write, or even conjugate the noun "debacle."

2. "20000 isnt nothing 2 me." The Real John is apparently from a different country, since he referred to the NFL as "american futbol." I think it's reasonable to guess that The Real John could be from Zimbabwe. I looked it up, and 30,000 Zimbabwe dollars equals $1 U.S. So, that would mean that The Real John lost 67 cents on one bet. No wonder "20000 isnt nothing 2 me."

3. Good luck buying my "Websight" by winning 67-cent bets. And I can see very well on the Web, thank you.

4. What's wrong with eating "ffoods" all the time? I love to eat "ffoods" all the time.

5. I admit, I am "fater" than "Rex Gross Men." You know why? Because I live in America. If I lived in Zimbabwe, I wouldn't be "fater" than "Rex Gross Men" because I'd have to eat worms that crawl out of the ground. Not that there's anything wrong with that.

The Real John wasn't done. He claims he had a successful Week 4 because I did poorly. Here's what he wrote: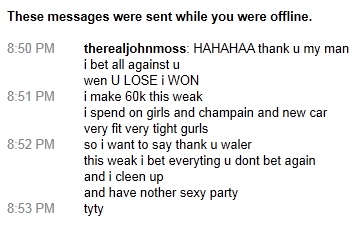 We've determined that 30K of The Real John's money is $1, so he won a grand total of $2 this week. No word yet if he plans on buying my "Websight" just yet.

I wonder though... what sort of girls, "champain" and new car can he buy for 60K Zimbabwe dollars?

Here's the car: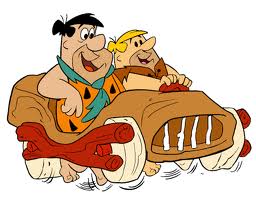 Here's the "champain":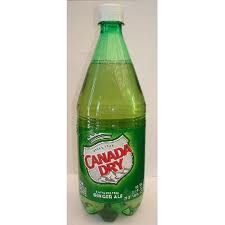 And here's the girl: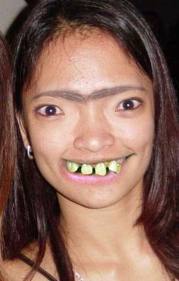 Whoa, sexy momma!

***

At any rate, I hadn't heard from the Real John Moss until February when he messaged me on G-Chat. Here was our conversation:

therealjohnmoss: waltar its looooooong time. i was in jale for to months. i make bad on a bet but is all bettar now.n how is you doing these days??

Me: What were you in jale for?

therealjohnmoss: u making wins on your bet? its fight with women prostitut

Me: What started this fight?

therealjohnmoss: i lose sum games with bedding so i was not having money to pay for the sexes so we fight

Me: What happened during the fight?

therealjohnmoss: she bite my arms i do nothing is crazy but is good now. im back for the march gamboling

Me: Good!

therealjohnmoss: when i win big monies u will be couming to my parties no??

Me: Of course!

therealjohnmoss: good my brozer good. u are god man

Me: That's mighty praise, but i appreciate it.

therealjohnmoss: iz valentine day are you making sex??

Me: No, not today, unfortunately.

therealjohnmoss: im too exosted. i make sandwitch earlier if u are understanding me

Me: I understand.

therealjohnmoss: yesss delishus :)

Me: What kind of sandwich?

therealjohnmoss: a blak girl and aziatic was great

Me: Oh, i thought you meant a sandwich you could eat.

therealjohnmoss: wel yes i make subway to

Me: Good, good.

therealjohnmoss: ham sandwitch

Me: NOM NOM NOM NOM!!!

therealjohnmoss: wat wat is a nom

Me: Tasty sound like eat.

therealjohnmoss: how does a tasty sound like a eat im not understnad

Me: The sound u make when eating something fast.

therealjohnmoss: ahh likea mac donald

Me: Yes!

therealjohnmoss: iz very fast

Me: Yes!!

therealjohnmoss: u come on bike dont even go in it very god 5 minutes

therealjohnmoss: ok my dear i now am hungry i will find mac donald

Me: Good, eat a double cheeseburger for me.

therealjohnmoss: i eat dolar menu until i win again

Me: Makes sense.

therealjohnmoss: farwell

Me: Adios.

therealjohnmoss: oh im almost forgeting is pay ton couming to the birds??

Me: Which birds?

therealjohnmoss: the bird men filadelphia. my friend tell me its yes

Me: No, i'm sorry to say, but he is not.

therealjohnmoss: payton to randy moss

Me: That would work in 2007, perhaps.

therealjohnmoss: why 2007 its 2012, 5 year

Me: Or 2006 or 2008, pick your year.

therealjohnmoss: i pcik 2012 for payton and moss for the bird men is great players

Me: Were great players. Peyton maybe still, but Moss sucks.

therealjohnmoss: randy moss has 25 touchdown last year vick all he do is run from police the bird men need payotn

Me: i don't think Moss had 25 touchdowns last year.

therealjohnmoss: look it up

Me: Will do.

therealjohnmoss: randy is very fasts he won superbowl with brady and made sex with his wifes

Me: They lost in the Super Bowl... but yes they made sex with many supermodels.

therealjohnmoss: they lost but they won

Me: Touche.

therealjohnmoss: jus like you and me winnars for life

Me: ;-)

therealjohnmoss: ok i eat now. thanks u

Me: Have fun!

I have plenty more conversations that I've had with the Real John Moss this spring and summer. I'll be sharing them with you throughout the year.

INDIANAPOLIS OFFENSE: Andrew Luck did not have a very good debut. He threw three picks, two of which were the result of slightly lacking arm strength. Of course, it didn't help that his offensive line didn't protect him at all. Starting right tackle Winston Justice actually held up pretty well, but had to leave midway through the game because of a concussion. Jeff Linkenbach replaced him and was just awful. This is not good news for Luck because left end Brian Robison had a monstrous performance against Jacksonville, so he'll be pick up where he left off.

Of course, there's Jared Allen, who was actually stymied in the opener by Jaguars' left tackle Eugene Monroe. Allen is a stud, so he should be able to rebound. With heavy pressure coming from both sides, Luck doesn't really stand a chance.

Luck once again won't have much help from the ground attack. The Vikings did a decent job on Maurice Jones-Drew, holding Jacksonville to 3.7 yards per carry.

MINNESOTA OFFENSE: So, I guess Adrian Peterson is healthy. Peterson had a heroic performance in the opener. It didn't even look like he was coming off an injury of any sort. He had just 17 carries, but he'll continue to get more work as the season progresses.

Peterson will have a huge game. The Colts' ground defense is a complete joke. I really don't see how they can contain him, even if they put an eighth man in the box, which is what they'll have to do.

This will make life much easier for Christian Ponder, who will already have the luxury of battling an Indianapolis defense that will probably be missing Dwight Freeney, who is doubtful with an ankle injury. The Colts have just one defender who can put pressure on the quarterback paired with a secondary that just crapped the bed against Chicago - Vontae Davis sucked (big surprise) - so Minnesota should be able to move the chains with ease.

RECAP: Minnesota is a much better team than the banged-up Colts, but the better teams don't always cover (or win).

I really hate this spot for the Vikings. I don't think they deserve to be road favorites over anyone, except for perhaps the Browns. They also may not be fully focused on this contest, given that they have to battle the 49ers and Lions the next two weeks. Coming off a tough, overtime victory and then traveling can't possibly help matters.

Here's a cool stat: The last time a road favorite covered the spread following an overtime victory at home in the first half of the season (Weeks 1-9) was in 1998.


The Psychology. Edge: Colts.



A Breather Alert for the Vikings. They have to deal with the 49ers and Lions the following two weeks.


The Vegas. Edge: None.
Equal action.
Percentage of money on Indianapolis: 58% (52,000 bets)


The Trends. Edge: Colts.

Road favorites are 3-10 ATS after an overtime win at home in Weeks 1-9 since 1989.
Opening Line: Pick.
Opening Total: 44.5.
Weather: Dome.


Week 2 NFL Pick: Colts 27, Vikings 24
Colts +3 (2 Units) -- Correct; +$200
Over 45.5 (0 Units) -- Incorrect; $0
Colts 23, Vikings 20






---



New Orleans Saints (0-1) at Carolina Panthers (0-1)
Line: Saints by 3. Total: 53.
Walt's Projected Line (Before Week 1): Pick.
Walt's Projected Line (After Week 1): Saints -2.
Sunday, Sept. 16, 1:00 ET
Discuss Week 2 Games, Talk Trash

The Game. Edge: Saints.

Some random NFL notes I can't put anywhere else:

1. I have to discuss Bountygate. I think it's outrageous that the guilty parties were able to participate in this past weekend's games. And they are guilty. Their own coaches even admitted to doing it. Where else could the players get away with something like this? I'd love to see this hold up in court...

Judge: So, the prosecution says they have proof that you, Mob Boss, directed your lowly minions to whack innocent civilians. What do you have to say for yourself, Mob Boss?

Mob Boss: Yup. You caught me red-handed. I told my minions to kill dose guys.

Judge: Good, that was fast. I can make tee time. Bailiff, take them away.

Mob Minion: Noooooooo I didn't do it, I swears!

Mob Boss: Yeah you did, shuddup!

Mob Minion: Noooooooo there's no proof! If there's no proof, why aren't you fighting?

Mob Boss: Dey caught us. Let's just get our punishment over wid so we can move on wid the rest of our lives.

Mob Minion: No! I'm fighting this!

Judge: FFFUUUUUUUUUUUUUU** I guess I'm not playing golf today.

The Saints intentionally tried to give opposing players concussions, which can have disastrous long-term effects - not only on the players; but to the league itself because worried parents won't want their kids participating in football. New Orleans' "victory" of this appeal is a farce and will be detrimental long-term.

2. Speaking of the Saints, I loved all of the Tweets that went like, "OMG OMG OMG NOWW JOHNAATHON VILMA CAN PLAY OMG!" Umm... no. He can't play. He has sucked for the past couple of years, and it was likely that New Orleans was going to get rid of him anyway. Now I think they're going to be inclined to keep him for PR purposes.

Vilma, by the way, was an honorable mention in my Most Overrated Players in the NFL article that I published in February. Based on what I saw on Twitter over the weekend, I'm thinking that I made a mistake by not including him in the top 10.

3. The players will be back, but Jeff Fisher's defensive coordinator Gregg Williams won't. Williams won't be coaching anytime soon. But that's OK - because Jeff Fisher Mustache Day is coming up!

I'm serious. There is a Jeff Fisher Mustache Day. The Rams' promotional staff thought it would be a good idea to hand out fake mustaches at a home game this year so they can legitimately set a record for most fake mustaches in a single building. They've been in contact with the Guinness Book of World Records and everything.

Some thoughts: First, one word comes to mind: Why? It's so stupid that the Rams need gimmicks like this to get people to come to games. Why is this team still in St. Louis? Why isn't it official that the Rams will be moving back to Los Angeles? That is why they canceled their London trips, right?

Second, wouldn't it be funny if the fans still didn't come out to the stadium? The Rams would look so stupid if they didn't actually break that world record.

And third, who the hell owns that record now? It's probably some guys in a porno film. Maybe there were 25 dudes with fake mustaches in some sort of a gang bang. If so, that means the Rams will only need 26 people to come to their game. That might actually be feasible.

NEW ORLEANS OFFENSE: Looks like Bountygate has affected the Saints after all. They appeared to be really out of sync Sunday, and that was at home, where they're usually really comfortable. They're not nearly as good when traveling, so their struggles could continue.

However, Carolina's pedestrian defense may have something to say about that. Saints' tackles Jermon Bushrod and Zach Strief were really inept in the opener (shocker), but the Panthers have only one consistent pass-rusher in Charles Johnson. He should be able to take advantage of his mismatch against Strief, but Drew Brees releases the ball really quickly, so Carolina's pressure shouldn't really be much of a factor in this contest. The back seven will be, however, as it won't be able to cover all of Brees' weapons.

Something the Saints need to do is give Darren Sproles more touches. He had no carries and only five catches in the opener, which is inexcusable. Enough with sunk-cost Mark Ingram. He sucks and completely disrupts the rhythm of New Orleans' high-tempo offense. He should only be used on the goal line. Sproles and Pierre Thomas need to be a much bigger part of the offense this week.

CAROLINA OFFENSE: The Saints have defensive issues of their own. This is nothing new, but the defensive backfield is completely banged up, with corners Jabari Greer and Johnny Patrick both questionable with groin and leg injuries, respectively. It was so bad last week that the Saints had to give fifth-round rookie Corey White extensive time. He was torched, of course.

Battling New Orleans' pedestrian stop unit could just be what the doctor ordered for Cam Newton, who showed signs of a sophomore slump last week. It didn't help that the interior of his offensive line was completely manhandled. Things should be better this Sunday, as the Saints simply lack the interior pass rush to take advantage of that area of weakness.

It also helps matters than Jonathan Stewart could return from injury. He's listed as questionable, but I'd say there's a good chance he'll be back in the lineup. Head coach Ron Rivera admitted that Stewart's absence was a huge reason why Carolina's offense sputtered against the Buccaneers.

RECAP: I mentioned earlier that there are two Kitchen Sink games this week. Chicago-Green Bay was the first. This is the second. The Panthers know they have to get past the Saints to have a shot at the NFC South crown, so they undoubtedly spent the entire offseason trying to figure out how not to get swept this season.

Of course, it helps that New Orleans is clearly reeling from the Bountygate ramifications. It seems like they're really going to struggle for a while. Based on this point spread and the betting action, it doesn't appear as though the public has caught on quite yet.

UNIT CHANGE: I've been thinking about it, and I'm not comfortable at all betting against Drew Brees off a loss, just as I shouldn't have been with Aaron Rodgers in the same situation. I'm cutting this down to one unit.

PICK CHANGE: I've thought about it some more, and I think Brees has a bounce-back game. He's too good not to have one.


The Psychology. Edge: Panthers.



Like the Cowboys did with the Giants in the opener, the Panthers have been preparing for this game since January, given that the divisional-champ Saints swept them last year. The Saints, meanwhile, just seem out of sorts.


The Vegas. Edge: Panthers.



Bettors think the Saints will rebound.
Percentage of money on New Orleans: 83% (70,000 bets)


The Trends. Edge: Saints.


History: Road team has won 11 of the last 17 meetings (Saints won last 4 meetings).
Drew Brees is 19-10 ATS after a loss with the Saints.
Panthers are 29-41 ATS at home since 2003.
Opening Line: Saints -2.5.
Opening Total: 51.
Weather: .


Week 2 NFL Pick: Saints 30, Panthers 24
Saints -3 (0 Units) -- Incorrect; $0
Over 53 (0 Units) -- Correct; $0
Panthers 35, Saints 27






---



Kansas City Chiefs (0-1) at Buffalo Bills (0-1)
Line: Bills by 3. Total: 45.
Walt's Projected Line (Before Week 1): Bills -3.
Walt's Projected Line (After Week 1): Bills -3.
Sunday, Sept. 16, 1:00 ET
Discuss Week 2 Games, Talk Trash

The Game. Edge: Chiefs.

More random NFL notes:

4. Love or hate his politics, you have to admire Chris Kluwe for speaking his mind when he lashed out against a Maryland government official about his criticism of an NFL player's take on gay marriage.

I'd say we need more NFL players making statements like this, but that would be a disaster, given that many (but not all) are uninformed. I mean, there was the whole Rashard Mendenhall debacle, for crying out loud, that earned him Jerk of the Year (2011) honors. This helped spawn another Jerks of the Week entry about crazy conspiracy theorists, which included this post on my Facebook wall by some moron: "I just want you guys to remember when the $ no longer the worlds reserve currency by the end of next year and America is a 3rd world country, you will remember this very here post....And I now have more respect for Rasard Mendenhall then ever, ever b4!"

America a third-world country by the end of next year? How's that prediction going for you?

Now that I think about it, we need more uninformed people like Mendenhall voicing their opinions. My writing material would be infinite.

5. Speaking of the uninformed, I got this e-mail from Eric E: "First off, Peter King is an idiot. Have you seen his predictions? Bruce Irvin winning defensive rookie of the year by garnering 14 sacks. He also said Irvin was a 3rd round pick. He was a first round pick I swear lolol."

I've never had a problem with King until recently, when I watched him troll on PTI. When asked about the Mark Sanchez-Tim Tebow situation, King said, "I believe Greg McElroy will start multiple games for the Jets this year." King did not list injuries to Sanchez and Tebow as reasons for this.

My mom was actually over my house at this moment because there was a problem with my deck furniture, which she gave to me as a birthday present last month. When King said this, I shouted, "Oh my God, what a f***ing idiot! Jesus Christ, I can't watch this moron anymore!"

I immediately changed the channel. My mom, who was on the phone with Home Depot, asked, "Why? What happened?" I couldn't even explain it to her because vomit was coming out of my mouth. McElroy is going to start this year? Peter King, are you insane? He can't throw the ball longer than 10 f***ing yards!

6. Tom Brady can throw the ball longer than 10 yards. Unfortunately, he also has a wife who demands him to do odd things with his hair and makeup. Just take a peak at his new look, courtesy of e-mailer Ron O's faulty app: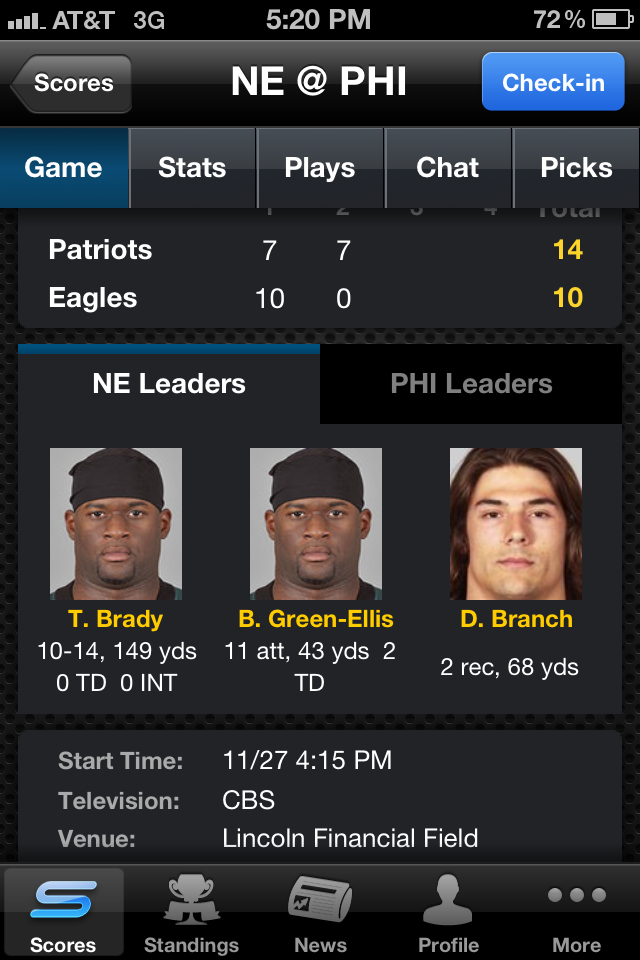 Brady's wife must be stopped. She's even transforming his teammates. Just look at what she did to poor Deion "Michael Jackson" Branch.

BUFFALO OFFENSE: Bills' fans have to be used to this by now. Their team was ravaged by injuries last year, and that trend appears to be continuing into the 2012 season. Fred Jackson and David Nelson went down against the Jets. Jackson will be out for about a month, while Nelson is finished for the season with a torn ACL.

The good news is that the Bills have a capable substitute for Jackson in C.J. Spiller. Plus, Nelson can easily be replaced because he's not that talented. The issue, however, is the man snapping the ball under center. Teams have figured out Buffalo's offense; Chan Gailey got away with smoke and mirrors for so long, which he had to implement because of his patchwork offensive line and Ryan Fitzpatrick's weak arm. The Bills upgraded neither this offseason and paid for it in the opener.

The Chiefs should be able to pick up where the Jets left off. With Tamba Hali and potentially Brandon Flowers back in the lineup, Kansas City's stop unit will be much more effective this week. Plus, the Chiefs no longer have to worry about Matt Ryan's impressive arsenal of weapons; Buffalo has only one downfield weapon to deal with.

KANSAS CITY OFFENSE: Perhaps the most disappointing unit as a whole in Week 1 was Buffalo's defense. The only thing Mario Williams did against the Jets was complain about getting punched in the face. He had a legitimate gripe, but he wasn't the only defensive lineman screwed over by the inept officiating.

The Bills' high-priced defensive front will have to play much better because Matt Cassel is protected by an offensive line that's better than New York's. Cassel had a decent outing in Week 1, but things fell apart for him in the second half once he started forcing stuff in an attempt to match Ryan point for point. If Mark Sanchez could torch Buffalo's defense, then Cassel should be able to do so because he has better weapons than Sanchez.

Kansas City's ground attack is superior to New York's as well. Jamaal Charles and Peyton Hillis should approach 150 combined rushing yards, as the pedestrian Shonn Greene nearly hit the century mark on his own.

RECAP: I really don't have a strong feel for this game. I hate to denounce the Bills after just one blowout loss, but they were really bad against the Jets. Fitzpatrick is terrible, so it's going to be difficult for Buffalo to score points if the Chiefs have all of their defensive starters on the field.


The Psychology. Edge: None.
No psychological edge found.


The Vegas. Edge: Bills.
The Chiefs are a publicly backed underdog. No surprise.
Percentage of money on Kansas City: 64% (34,000 bets)


The Trends. Edge: None.
Chiefs are 24-14 ATS as a road underdog since 2007.
Bills are 19-14 ATS against losing teams since 2006.
Opening Line: Bills -3.
Opening Total: 44.
Weather: .


Week 2 NFL Pick: Chiefs 26, Bills 23
Chiefs +3 (0 Units) -- Incorrect; $0
Over 45 (0 Units) -- Correct; $0
Bills 35, Chiefs 17


---



Baltimore Ravens (1-0) at Philadelphia Eagles (1-0)
Line: Eagles by 3. Total: 46.5.
Walt's Projected Line (Before Week 1): Eagles -3.
Walt's Projected Line (After Week 1): Pick.
Sunday, Sept. 16, 1:00 ET
Discuss Week 2 Games, Talk Trash

The Game. Edge: Ravens.



Some college football notes I can't put anywhere else:

1. Penn State has 60,000 students, and not one of them can hit a 20-yard field goal? It's ridiculous. The Nittany Lions are now 0-2 because their replacement kicker, some guy named Ficken, missed four field goals at Virginia, including one from 20 yards out, and an extra point. He managed to hit one kick in the fourth quarter, and that gave me hope right before the potential game-winner.

You see, this attempt was right down the middle. Ficken had kicked straight the entire game. If he was on the right hash mark, he went wide right. If he was on the left hash mark, he went wide left. He reminded me of a ferret my family owned when I was in highschool. If you picked her up and put her down on a surface, she'd start running in that direction, no matter what. It was pretty amusing. Well, Ficken the Ferret was bound to hit a kick from straightaway, right?

Nope. He missed by a mile. There goes the theory that he and my former ferret are soulmates.

Anyway, right after he blew a potential victory, I tweeted (@walterfootball): "Sucks for Ficken. He sadly may have to go into witness protection after this game." It's true. I imagine he must have received countless death threats after the loss, which is just ridiculous. But seriously, out of 60,000 students, Bill O'Brien can't find someone better than him?

2. Virginia deserved to lose that game because their coach was a total idiot. The quarterback, some guy named Rocco, was 15-of-26 for 161 yards, one touchdown and an interception when he was benched. The stat line wasn't bad, and Rocco was OK; he certainly wasn't bad enough to be benched. The coach didn't agree, opting to replace him with a black quarterback named Phil Sims, who lost a fumble right away and was eventually benched in favor of Rocco, who would later engineer a game-winning drive.

Even though Virginia won, its coach should probably be fired because he was so easily fooled by an impostor. He should have known this Phil Sims guy was a fake because A) Phil Simms has two Ms in his name; not one, and B) Simms is white; not black.

I'd advise this impostor quarterback to put more effort into his disguises - like seriously, get the skin color right, for crying out loud - but since he tricked the Virginia coach so easily, I guess I can't criticize him too much.

3. Speaking of impostors, check out the ESPN box score for the Virginia running backs, as forum member Link pointed this out to me: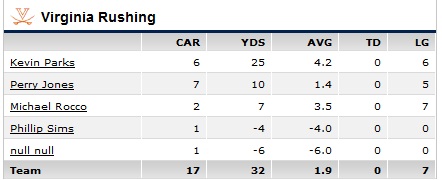 OK, how many fake people does this Virginia team have? A black Phil Sims and some weirdo named null null? Come on, NCAA, this has to be worth five years of vacated wins at the very least.

PHILADELPHIA OFFENSE: The number of people who think that Philadelphia's starting quarterback is a decent signal-caller in this league is quickly diminishing. The City of Brotherly Love is done with this farce; many of my friends who are Eagle fans were begging for Nick Foles on Sunday. The local sportstalk station, 610 WIP, was also clamoring for Foles. The starter, known on this Web site as QB Dog Killer or QB Eagles No 7, absolutely sucks. He always had an issue reading defenses and recognizing blitzes, but now he's refusing to run and doing stupid stuff like throwing late across his body. That's why he had four picks at Cleveland.

If QBDK had issues against the Browns, imagine what's going to happen versus Ray Lewis and Ed Reed. John Harbaugh, who is really familiar with Andy Reid's offense, having coached under him for many years, will undoubtedly have a great game plan to further confuse Philadelphia's rapidly declining quarterback, who probably won't have Jeremy Maclin at his disposal.

The Eagles' only hope is to feed LeSean McCoy the ball early and often. BenJarvus Green-Ellis ran well Monday night, so McCoy has the potential to have a huge performance on the ground. Unfortunately, Reid frequently forgets to run the football. This is unrelated to this contest, but it demonstrates the point: Did you know that in the 14 seasons in which Reid has been the head coach of the Eagles, he has not once run the ball on the first play of the season? Not once! How crazy is that?

BALTIMORE OFFENSE: Joe Flacco has really made amazing strides. He's not quite the best quarterback in the NFL that he styles himself to be, but he's certainly close to the upper echelon. He orchestrated Baltimore's no-huddle attack to near-perfection against the Bengals.

Flacco has a tougher matchup against the Eagles, at least on the field. The Bengals were missing several corners, but Philadelphia is at full force with Nnamdi Asomugha and Dominique Rodgers-Cromartie, who actually appears to be trying this season. The Eagles still have issues at safety though. I know Kurt Coleman picked off two passes last week, but that was against Brandon Weeden. He'll be exposed as a liability in this contest.

The Eagles also have a superior pass rush compared to Cincinnati's, so tackles Michael Oher and Kelechi Osemele will have a much tougher test. With that being said, whatever advantage Philadelphia has on this side of the football could be offset by the coordinator mismatch. I know Baltimore fans hate Cam Cameron, but he'll coach circles around Juan Castillo, who is easily the worst defensive coordinator in all of football.

RECAP: There are plenty of reasons to love the Ravens:

1. They're a much better team than the perennially overrated and arrogant Eagles. I went into this season planning to constantly bet against Philadelphia. I didn't do it last week because I was convinced that Brandon Weeden would put together an epically horrific performance. He did, and the Eagles were still a dropped L.J. Fort interception away from losing.

2. I mentioned this already, but I love the fact that Harbaugh is really familiar with Reid's schemes. That gives Baltimore a pretty big edge.

3. There's a nice system that tells you to fade Philadelphia: Home teams coming off a road victory of 1-3 points in the first half of the season seldom cover. Teams in this situation are just 18-39 against the spread since 2002.

4. And here's another that favors Baltimore: Teams coming off Monday night victories of 17-plus points are an impressive 39-21 against the spread since 2002. If you're wondering, teams going from home to road in this situation are 13-7 ATS in the same time period.

UNIT CHANGE: I'm dropping this down a bit because I don't like the situation the Ravens are in, having blown out a divisional opponent and now facing a non-divisional foe.

UNIT CHANGE (AGAIN): I'm completely making this a non-play. I don't like the fact that the Ravens are coming off a completely perfect victory. The line movement also scares me. In fact, I'd change this pick to the Eagles if it weren't so late in the week.


The Psychology. Edge: None.
No psychological edge found.


The Vegas. Edge: Eagles.



Early action on the Ravens.
Percentage of money on Baltimore: 87% (83,000 bets)


The Trends. Edge: Ravens.


MNF Magic: Teams coming off wins of 17+ on MNF are 39-21 ATS the following week.
Eagles are 16-25 ATS vs. AFC opponents since 2001.
Opening Line: Eagles -3.
Opening Total: 43.5.
Weather: .


Week 2 NFL Pick: Ravens 30, Eagles 20
Ravens +3 (0 Units) -- Correct; $0
Over 46.5 (0 Units) -- Correct; $0
Eagles 24, Ravens 23


---



Oakland Raiders (0-1) at Miami Dolphins (0-1)
Line: Raiders by 2. Total: 41.
Walt's Projected Line (Before Week 1): Dolphins -1.
Walt's Projected Line (After Week 1): Dolphins -1.
Sunday, Sept. 16, 1:00 ET
Discuss Week 2 Games, Talk Trash

The Game. Edge: Raiders.

If you've followed this site for a while, you may know that I like to respond to my spam mails. I received some spam back in June from a guy telling me I won six Rupees, or something. Being a fan of the Legend of Zelda, I had to answer him almost immediately - and then once again when I realized I hadn't heard back from him in a few months.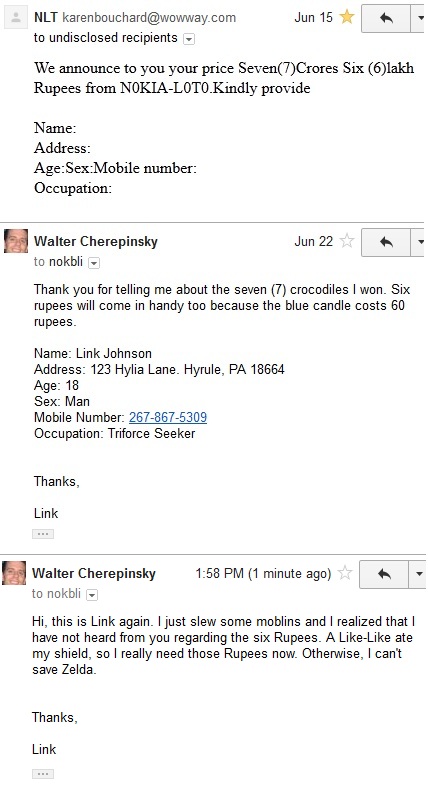 OAKLAND OFFENSE: Dolphin fans will appreciate forum member El Guapo's quote in the NFL Power Rankings regarding Carson Palmer and the Raiders' offense: "It's like I'm watching the old Chad Pennington Jet offense after he hurt his shoulder." Palmer was brutally mediocre Monday night. He settled for checkdowns pass after pass, which is why Darren McFadden collected 13 receptions. Palmer's limited arm strength was a major factor, as was the absence of top wideout Denarius Moore.

The good news is that Moore was very close to playing against San Diego, so the Raiders should have him back for this contest. The bad news is that Palmer is still pretty much finished and will likely struggle with pass protection again. It'll help if center Stefen Wisniewski actually plays - he's questionable with a calf injury - but Cameron Wake and Randy Starks will still likely generate tons of pressure.

As they did on Monday night, the Raiders will try their hardest to establish McFadden as a rusher, even if it means running him into the ground. They have a tough matchup; the Dolphins just limited the duo of Arian Foster and Ben Tate to 2.7 yards per carry, which is highly impressive.

MIAMI OFFENSE: Tommy Kelly's idiotic penalties aside, the Raiders did a really nice job of containing San Diego's scoring attack on Monday night. Of course, Ryan Mathews was out, while Philip Rivers has shown some diminished arm strength and hasn't gelled quite yet with Robert Meachem, but it's not like the Dolphins have an offensive juggernaut that they have to worry about.

The problems with Miami's aerial attack have been well documented. Ryan Tannehill is a really raw, rookie quarterback throwing to the worst receiving corps in the NFL. And if that's not bad enough, the right side of his offensive line is a human turnstile. Oakland will place tons of pressure on Tannehill, disrupting any semblance of offense that Miami could possibly hope to muster.

Reggie Bush is the Dolphins' only hope. He can go the distance on any touch, but you better believe that the Raiders will be stacking the line of scrimmage and forcing Tannehill to beat them downfield. Tannehill won't be doing that with Legedu Naanee, Davone Bess and Brian Hartline.

RECAP: I'm not going to bet more than two units on them because they stink, but I like the Dolphins for a couple of reasons:

First, the Raiders are playing a dreaded early East Coast game. They're 6-12 against the spread in these contests since 2003.

And second, it's going to be near 90 degrees at kickoff. The Dolphins will wear white, forcing the Raiders don their black uniforms. They won't be able to play under those conditions under the scorching Miami sun.


The Psychology. Edge: None.
No psychological edge found.


The Vegas. Edge: Dolphins.



Everyone is fading Miami, and understandably so.
Percentage of money on Oakland: 83% (50,000 bets)


The Trends. Edge: Dolphins.

Early Game Alert: Raiders are 6-12 ATS in 1 p.m. East Coast games since 2003.
Raiders are 4-14 ATS as a favorite since 2006.
Dolphins are 0-9 ATS in September home games since 2006.
Opening Line: Raiders -3.
Opening Total: 39.5.
Weather: .


Week 2 NFL Pick: Dolphins 16, Raiders 13
Dolphins +2 (2 Units) -- Correct; +$200
Under 41 (0 Units) -- Incorrect; $0
Dolphins 35, Raiders 13


---



Cleveland Browns (0-1) at Cincinnati Bengals (0-1)
Line: Bengals by 7. Total: 39.
Walt's Projected Line (Before Week 1): Bengals -6.
Walt's Projected Line (After Week 1): Bengals -7.
Sunday, Sept. 16, 1:00 ET
Discuss Week 2 Games, Talk Trash

The Game. Edge: Bengals.



Video of the Week: Last week, I posted a video of some great Game of Thrones impressions as well as the Season 1 RPG version of the show. Well, e-mailer Scott S. sent the Game of Thrones Season 2 RPG over.

And speaking of Game of Thrones, Facebook friend Kyle M. posted this: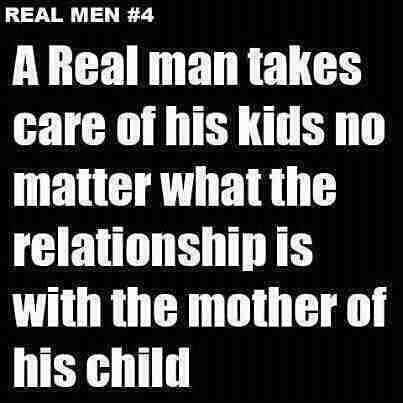 King Robert Baratheon disagrees.

CLEVELAND OFFENSE: It's great that I get to cover the Dolphins and Browns' offense in two consecutive previews. Can I just copy everything I wrote about Miami and paste it here?

Brandon Weeden is a joke. Literally a joke - because we have a thread going in the forum called Things That Are Higher Than Brandon Weeden's QB Rating. He put forth one of the all-time-worst quarterbacking performances in NFL history this past Sunday. He tossed four picks and had another three dropped. He was so wildly inaccurate beyond five yards that I thought he showed up to the game completely intoxicated.

Cincinnati's defense is worse than Philadelphia's, so maybe Weeden will look only slightly buzzed. First-round cornerback Dre Kirkpatrick is questionable with a knee injury, but it ultimately doesn't matter because Greg Little drops so many passes and Mohamed Massaquoi can't get open. Trent Richardson, now a week healthier, will have more running room, but the Bengals will stack the box and force Weeden to beat them.

CINCINNATI OFFENSE: Andy Dalton isn't very good either, but he's a billion times than his Ohio counterpart. Dalton had a nice start to his rookie campaign before opposing teams figured out that his deep accuracy is abysmal. He consequently struggled down the stretch, and it was no surprise that he missed A.J. Green downfield on several occasions during the opener.

Dalton has to be thrilled, however, about some news that broke Monday, pertaining to Joe Haden's four-game suspension being upheld. Haden's absence will obviously be huge because no one will be able to cover Green. After moving defensive backs around, lesser corners will pay attention to quick slot receiver Andrew Hawkins, who had eight catches Monday night. Jermaine Gresham will also be a factor against Cleveland's depleted linebacking corps.

BenJarvus Green-Ellis had some tough runs at Baltimore, so he should be able to pick up where he left off against a Cleveland ground defense that surrendered 5.1 yards per carry to LeSean McCoy. The Eagles found huge running lanes to the right side, exposing Jabaal Sheard, so the Bengals may attempt to target the same area, with the Law Firm gashing the Browns behind the massive Andre Smith.

RECAP: The Bengals are better than the Browns, but both of these squads are bet-against teams right now. I actually like Cleveland because this spread is too high. Cincinnati isn't very good and doesn't deserve to be a touchdown favorite over anyone.

There are a number of other reasons why I believe that the Browns are the right side, but I simply can't wager more than one unit on them because Weeden is the worst quarterback in the NFL. If Colt McCoy were starting, I'd consider betting them for three or four units, but I can't do that with the geriatric rookie.

UNIT CHANGE: I'm dropping this to zero units. I thought about it, and I just can't bet on Weeden.


The Psychology. Edge: Browns.



The Bengals put a ton of effort into that Baltimore game and were blown out. They may not be up for this contest.


The Vegas. Edge: Browns.


Why would anyone bet on Brandon Weeden?
Percentage of money on Cincinnati: 72% (49,000 bets)


The Trends. Edge: Browns.


History: Bengals have won 12 of the last 15 meetings.
MNF Misery: Teams coming off losses of 17+ on MNF are 22-37 ATS the following week.
Bengals are 8-24 ATS as a favorite since 2007.
Bengals are 4-13 ATS as a favorite of 3.5 or more since 2007.
Opening Line: Bengals -7.
Opening Total: 40.
Weather: .


Week 2 NFL Pick: Bengals 17, Browns 12
Browns +7 (0 Units) -- Push; $0
Under 39 (0 Units) -- Incorrect; $0
Bengals 34, Browns 27


---



Houston Texans (1-0) at Jacksonville Jaguars (0-1)
Line: Texans by 6.5. Total: 41.
Walt's Projected Line (Before Week 1): Texans -6.
Walt's Projected Line (After Week 1): Texans -6.
Sunday, Sept. 16, 1:00 ET
Discuss Week 2 Games, Talk Trash

The Game. Edge: Texans.




THE ADVENTURES OF TOM BRADY'S HAIRCUTS

Remember when Tom Brady used to be the most clutch quarterback in the NFL? He had that epic drive against the Rams in the Super Bowl. He then engineered numerous other fourth-quarter comebacks, including one to defeat the Panthers two years later to claim his second Lombardi trophy. After he earned his third, there was a wide-spread belief that he would pass both Joe Montana and Terry Bradshaw and eventually earn five or more total rings.

Well, Brady's been stuck on three. He's no longer clutch; in fact, he often melts down in the fourth quarters of big matchups. He seems to really care about some games - especially those involving Tim Tebow - but then he's so lackadaisical in others.

So, what happened? The obvious answer is his wife. But more specifically, it's the haircuts that his wife forces him into getting. It's unknown to the media, but Brady's haircuts are much more than just silly fashion statements; each haircut gives Brady a new persona.

For instance, the following conversation took place as Brady and some of his teammates were at the mall Friday night...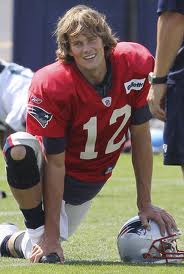 Brandon Lloyd: I'm really glad to be on a good team for once in my career. I'm not used to this winning thing. I never hung out with my old teammates either.

Wes Welker: Don't get used to it. I've issued a formal complaint that you're taking away my catches. I expect you to be traded within the fortnight.

Rob Gronkowski: Quiet, Wes! We need Brandon on our team after you screwed up in the Super Bowl! If we would have won, no one would have paid any attention to the video of me dancing afterward despite being injured. Am-i-rite, Tom?

Tom Brady: Look at that guy over there. I can only hope to give him little princes and princesses one day!

Brandon Lloyd: Say what?

Wes Welker: It's his hair. His wife made him get a Sansa Stark haircut, so he thinks he's a 13-year-old girl betrothed to a king.

Tom Brady: I'll give him a son with golden hair, and one day he'll be the king of all the realm, the greatest king that ever was, as brave as the wolf and as proud as the lion.

Rob Gronkowski: Dude, I know your wife is controlling you with these ridiculous haircuts, but you're starting to creep me out.

Tom Brady: Do I look my best? I brushed out my long auburn hair until it shone, and I picked out my nicest blue silks. I've been looking forward to today for more than a week.

Brandon Lloyd: Silks? You're wearing your Patriots' jersey. And what's so special about today? We're just at the mall.

Tom Brady: Because I see my prince. He's all I ever dreamed my prince should be, tall and handsome and strong, with hair like gold. I treasure every chance to spend with him, few as they are.

Wes Welker: See, this is why it's cool to go bald.

Rob Gronkowski: Ha! Cool to go bald? So says the guy not banging hot porn stars like me.

Wes Welker: Not cool, Rob. Not cool! You know I'm shy to talk to girls.

Rob Gronkowski: Shy? Yeah, OK. Not that there's anything wrong with that.

Wes Welker: Hey Tom, back me up here. Tell Rob that... ah f***, I forgot you're a 13-year-old princess.

Tom Brady: It was a glorious day, a magical day. The air was warm and heavy with the scent of flowers, and the mall here had a gentle beauty that I've ever seen.

Wes Welker: Dude, we come here every week.

Rob Gronkowski: Yeah, you've turned into a weirdo, Tom.

Tom Brady: All I want is for things to be nice and pretty, the way they were in the songs. Why can't you guys be sweet and delicate? I would like sisters like that.

Brandon Lloyd: Hey Wes, do you still think you could get me traded within the fortnight?

JACKSONVILLE OFFENSE: The new Jaguars' coaching staff is doing a great job with Blaine Gabbert. They're making sure he's getting rid of the ball quickly so he doesn't close his eyes when a defender is about to hit him. This is fine and all, but what's going to happen when Jacksonville falls behind and needs to catch up? Can Gabbert lead his team to a comeback, or is he going to continue to dink and dunk?

We may have our answer during this contest. If the Texans put points on the board, the onus will be on Gabbert to match them. I don't think he'll be able to do that against Wade Phillips' defense. Phillips will find a way to put the clamps on Gabbert. Of course, the task isn't an arduous one, considering Gabbert's mental limitations. Oh, and then there are all of the injuries to the offensive line. Right guard Uche Nwaneri is banged up but will play. Left guard Eben Britton suffered an ankle injury at Minnesota and is listed as questionable. Beleaguered right tackle Cameron Bradfield has the same problem; he got hurt at Minnesota before making Brian Robison look like an All-Pro end.

The Jaguars will need to establish Maurice Jones-Drew to keep the Houston pass-rushers at bay, but that could be an issue because Houston is pretty stout versus the run. Also, Jones-Drew didn't seem like himself at Minnesota. He lacked the same burst he had pre-holdout, which is worrisome, considering what happened to Chris Johnson last year.

HOUSTON OFFENSE: I asked earlier if Gabbert would be able to lead his team back from a deficit. Jacksonville will almost surely have one; given that the team has only one proven pass-rusher in Jeremy Mincey - Tyson Alualu and Andre Branch struggled in the opener - Matt Schaub will have all day to find Andre Johnson downfield.

Schaub figures to have an easy time picking apart a Jacksonville secondary that may not have starting cornerback Derek Cox back from a hamstring injury. Christian Ponder torched Aaron Ross last week, so Schaub will probably be able to do the same thing.

Of course, the Texans' offense runs through Arian Foster, who will have another awesome performance. The two aforementioned Jaguar linemen who flopped against the Vikings, Alualu and Branch, are both major liabilities against the rush.

RECAP: The Jaguars are coming off a tough overtime loss on the road. This is a pretty tough spot for them against a vastly superior Houston squad. The system is as follows: Teams coming off a road overtime loss are 28-62 against the spread as long as they're not road dogs the following week since 1994.

In other words, the Texans should be able to cover rather easily.

UNIT CHANGE: The Jaguars are going to be without their top linebacker, Daryl Smith, and two starting offensive linemen, guard Eben Britton and right tackle Cameron Bradfield. I have no idea how they're going to block Houston's front seven. I'm increasing this to four units.


The Psychology. Edge: None.
No psychological edge found.


The Vegas. Edge: Jaguars.



No one wants any part of Jacksonville.
Percentage of money on Houston: 89% (64,000 bets)


The Trends. Edge: None.
History: Texans have won the last 3 meetings.
Jaguars are 10-5 ATS in home openers.
Opening Line: Texans -7.5.
Opening Total: 41.
Weather: .


Week 2 NFL Pick: Texans 34, Jaguars 16
Texans -6.5 (4 Units) -- Correct; +$400
Over 41 (0 Units) -- Incorrect; $0
Texans 27, Jaguars 7




Week 2 NFL Picks - Late Games
Redskins at Rams, Cowboys at Seahawks, Jets at Steelers, Titans at Chargers, Lions at 49ers, Broncos at Falcons



Prop/Teaser/Parlay Picks
A list of some of my favorite team/player prop picks this week
(Offense & defensive ROY picks to be counted whenver winners are announced.) Picks carried over on a week-to-week basis will be in black.


Prop/teaser/parlay picks posted in Week 2 NFL Picks - Late Games



Fantasy Football Rankings - July 23


2015 NBA Mock Draft - July 1


2015 NFL Mock Draft - June 10


NFL Free Agents


NFL Picks - Feb. 2






SUB MENU





Note: For legality purposes, this Web site does not promote or advocate gambling. This is solely for entertainment purposes only.






Last Week's NFL Picks Against The Spread (Week 21, 2013): 1-0 (+$700)
Last Week's 2-3 Unit NFL Picks (Week 21, 2013): 0-0 ($0)
Last Week's 4-5 Unit NFL Picks (Week 21, 2013): 0-0 ($0)
Last Week Over-Under (Week 21, 2013): 0-1 ($0)
Last Week's Prop/ML/Teaser/Parlay Picks (Week 21, 2013): +$300

2013 NFL Picks of the Month: 6-0, 100% (+$3,900)

2013 Season NFL Picks Against The Spread: 144-131-8, 52.4% (+$5,580)
2013 Season 2-3 Unit NFL Picks: 38-42, 47.5% (-$2,890)
2013 Season 4-5 Unit NFL Picks: 17-9-3, 65.4% (+$2,970)
2013 Season Over-Under: 132-130-5, 50.4% (-$340)
2013 Season Prop/ML/Teaser/Parlay Picks: +$2,245

1999 Season NFL Picks Against The Spread: 27-41-3 (39.7%)
2000 Season NFL Picks Against The Spread: 128-123-8 (51.0%)
2001 Season NFL Picks Against The Spread: 127-122-7 (51.0%)
2002 Season NFL Picks Against The Spread: 123-136-7 (47.5%)
2003 Season NFL Picks Against The Spread: 146-126-8 (53.7%)
2004 Season NFL Picks Against The Spread: 157-123-8 (56.1%)
2005 Season NFL Picks Against The Spread: 156-126-11 (55.3%)
2006 Season NFL Picks Against The Spread: 151-135-9 (52.8%)
2007 Season NFL Picks Against The Spread: 162-135-10, 54.5% (+$2,550)
2008 Season NFL Picks Against The Spread: 148-140-7, 51.4% (+$2,620)
2009 Season NFL Picks Against The Spread: 151-124-9, 54.9% (+$3,370)
2010 Season NFL Picks Against The Spread: 144-131-8, 52.4% (+$6,080)
2011 Season NFL Picks Against The Spread: 137-133-12, 50.7% (-$1,925)
2012 Season NFL Picks Against The Spread: 130-145-8, 47.3% (-$5,760)
2013 Season NFL Picks Against The Spread: 144-131-8, 52.4% (+$5,580)

2002 Season 2-3 Unit NFL Picks: 41-49-2 (45.6%)
2003 Season 2-3 Unit NFL Picks: 52-51-2 (50.5%)
2004 Season 2-3 Unit NFL Picks: 65-44-3 (59.6%)
2005 Season 2-3 Unit NFL Picks: 77-61-1 (55.8%)
2006 Season 2-3 Unit NFL Picks: 65-61-4 (51.6%)
2007 Season 2-3 Unit NFL Picks: 83-59-5, 58.5% (+$4,110)
2008 Season 2-3 Unit NFL Picks: 44-57-3, 43.6% (-$3,510)
2009 Season 2-3 Unit NFL Picks: 49-35-3, 58.3% (+$2,260)
2010 Season 2-3 Unit NFL Picks: 51-38-4, 57.3% (+$3,180)
2011 Season 2-3 Unit NFL Picks: 44-51-3, 46.3% (-$2,715)
2012 Season 2-3 Unit NFL Picks: 45-50-2, 47.4% (-$2,130)

2002 Season 4-5 Unit NFL Picks: 11-12 (47.8%)
2003 Season 4-5 Unit NFL Picks: 16-13-1 (55.2%)
2004 Season 4-5 Unit NFL Picks: 18-11 (62.1%)
2005 Season 4-5 Unit NFL Picks: 25-22-1 (53.2%)
2006 Season 4-5 Unit NFL Picks: 21-29-1 (42.0%)
2007 Season 4-5 Unit NFL Picks: 35-30-2, 53.8% (+$420)
2008 Season 4-5 Unit NFL Picks: 39-26-2, 60.0% (+$4,055)
2009 Season 4-5 Unit NFL Picks: 29-26, 52.7% (+$330)
2010 Season 4-5 Unit NFL Picks: 32-22, 59.3% (+$4,790)
2011 Season 4-5 Unit NFL Picks: 14-14, 50.0% (-$1,260)
2012 Season 4-5 Unit NFL Picks: 14-21, 40.0% (-$3,650)

2001 Season Over-Under: 3-2 (60.0%)
2002 Season Over-Under: 121-91-3 (57.1%)
2003 Season Over-Under: 126-132-2 (48.8%)
2004 Season Over-Under: 139-124-4 (52.9%)
2005 Season Over-Under: 117-145-4 (44.7%)
2006 Season Over-Under: 129-132-5 (49.4%)
2007 Season Over-Under: 136-145-3, 48.4% (-$1,900)
2008 Season Over-Under: 137-125-6, 52.3% (+$860)
2009 Season Over-Under: 128-135-4, 48.7% (-$3,195)
2010 Season Over-Under: 128-135-5, 48.7% (-$5)
2011 Season Over-Under: 131-131-5, 50.0% (+$135)
2012 Season Over-Under: 125-121-5, 50.8% (+$30)

2007 Season Prop/ML/Teaser/Parlay Picks: +$1,035
2008 Season Prop/ML/Teaser/Parlay Picks: +$1,775
2009 Season Prop/ML/Teaser/Parlay Picks: +$865
2010 Season Prop/ML/Teaser/Parlay Picks: -$200
2011 Season Prop/ML/Teaser/Parlay Picks: +$590
2012 Season Prop/ML/Teaser/Parlay Picks: -$1,685

2006 NFL Picks of the Month: 3-3 (50%)
2007 NFL Picks of the Month: 3-3, 50.0% (-$400)
2008 NFL Picks of the Month: 6-1, 85.7% (+$3,720)
2009 NFL Picks of the Month: 3-2, 60.0% (+$640)
2010 NFL Picks of the Month: 2-4, 33.3% (-$1,810)
2011 NFL Picks of the Month: 5-2, 71.4% (+$1,870)
2012 NFL Picks of the Month: 3-2, 60.0% (+$560)

Career NFL Picks Against The Spread: 2,022-1,851-112, 52.2% (+$12,405)
Career 2-3 Unit NFL Picks: 649-587-31 (52.5%)
Career 4-5 Unit NFL Picks: 270-234-10 (53.6%)
Career Over-Under: 1541-1537-46 (50.1%)
Career Second-Half NFL Picks: 22-14-1 (61.1%)
Career NFL Picks of the Month: 30-16 (65.2%)





My Team-by-Team ATS Record
This section shows how well I do when picking each team this year. The purpose is to see how well I read each team. Pushes are not displayed. Winning/losing streak in parentheses.


| | | | |
| --- | --- | --- | --- |
| Cowboys: 9-7 | Bears: 7-7 | Bucs: 8-8 | 49ers: 8-9 |
| Eagles: 7-10 | Lions: 11-5 | Falcons: 5-10 | Cardinals: 10-5 |
| Giants: 7-9 | Packers: 8-8 | Panthers: 8-9 | Rams: 7-9 |
| Redskins: 9-7 | Vikings: 7-9 | Saints: 13-4 | Seahawks: 9-10 |
| | | | |
| Bills: 12-4 | Bengals: 8-8 | Colts: 11-6 | Broncos: 8-11 |
| Dolphins: 11-5 | Browns: 3-13 | Jaguars: 7-8 | Chargers: 11-6 |
| Jets: 8-8 | Ravens: 9-6 | Texans: 10-5 | Chiefs: 6-11 |
| Patriots: 10-8 | Steelers: 6-10 | Titans: 5-7 | Raiders: 9-7 |
| | | | |
| Divisional: 51-44 (2011-12: 90-93) | 2x Game Edge: 14-22 (2011-12: 41-40) | 2x Psych Edge: 35-26 (2011-12: 57-54) | 2x Vegas Edge: 40-38 (2011-12: 89-104) |
| 2x Trend Edge: 24-23 (2011-12: 48-55) | Double Edge: 9-10 (2011-12: 17-23) | Triple Edge: 1-0 (2011-12: 1-1) | Quad Edge: 0-0 (2011: 0-0) |
---
&copy 1999-2014 Walter Cherepinsky : all rights reserved
Privacy Policy
2 5 9