Jets (11-6) at Steelers (15-1). Line: Steelers by 8?. Over-Under: 35.
Saturday, 4:30 ET

Walt's Projected Line (After Week 18 Games): Steelers by 8?.

The Game. Edge: Steelers.


Injuries: JETS: OUT: DT Josh Evans, CB Ray Mickens. STEELERS: OUT: TE Jay Riemersma, G Kendall Simmons, NT Casey Hampton.

Every game in the divisional round of the playoffs is a rematch of an earlier contest this year. The Jets and the Steelers met on Dec. 12. Pittsburgh dominated the game and won, 17-6.

New York was restricted to just six points because the Steelers' prolific defense suffocated Curtis Martin, the league's leading rusher, to three yards per carry. Chad Pennington was forced to fire the ball on obvious long-yardage situations and was not successful; he completed 17 of 31 passes for 189 yards and a whopping three interceptions. Pennington often gets antsy and wildly overthrows his wide receivers whenever he confronts a very physical, hard-hitting defense. I mentioned this last week, but I overrated San Diego's stop unit. Pittsburgh's defense is the top-ranked defense in the NFL for a reason. They allow just 3.5 yards per carry and blitz from all over the field whenever a poor, opposing quarterback drops back to throw. Pennington will lose his accuracy and precision once he is knocked around a few times.

The Jets are another team that is prolific at containing the opposing team's ground attack. They permit 3.6 yards per carry and contained LaDainian Tomlinson to 80 rushing yards on Saturday. However, Jerome Bettis and Duce Staley managed 108 yards on 26 carries in their previous meeting. PIttsburgh's dynamic two-pronged rushing attack cannot be stopped by anyone, because opposing defenses are too concerned about defending Pro Bowl receivers Hines Ward, Plaxico Burress and the lightning-quick Antwaan Randle El. Ben Roethlisberger will utilize play-action and connect with Ward, Burress and Randle El downfield. Unlike his fellow MAC alumnus, Roethlisberger will neither force throws nor commit turnovers.

Herman Edwards' Jets are a talented team with lots of heart, but the buck stops here. Pittsburgh will move on to the AFC Championship and Roethlisberger will improve his record to 14-0.

The Trends. Edge: Steelers.


History: Steelers have won the last 5 meetings in Pittsburgh.
Teams with a playoff bye are 24-16 ATS the following week since 1993.
Steelers are 6-2 ATS at home this year.
Line Movement: Steelers -9 (open) to Steelers -8?.
Total Movement: 34 (open) to 34? to 35.
Weather: Snow, 28 degrees. 7 MPH Wind.

Prediction: Steelers by 14. (Steelers -8?). Under.


---




Rams (9-8) at Falcons (11-5). Line: Falcons by 6?. Over-Under: 48.
Saturday, 8:00 ET

Walt's Projected Line (After Week 18 Games): Falcons by 7?.

The Game. Edge: Falcons.


Injuries: RAMS: OUT: OT Kyle Turley, G Chris Dishman, C Dave Wohlabaugh, S Zack Bronson. QUESTIONABLE: G Tom Nutten, DE Leonard Little*. FALCONS: OUT: FB Justin Griffith, S Keion Carpenter. QUESTIONABLE: S Cory Hall.

Atlanta dominated every facet of the game when they beat St. Louis, 34-17, in the second week of the season. The Falcons restricted Marshall Faulk and Steven Jackson to just 30 yards on 15 carries. Marc Bulger threw for 285 meaningless yards, threw an interception and fumbled in the endzone, resulting in a Falcons touchdown. Atlanta's pressure defense generated five sacks.

Sure, the Rams offense looked explosive against the Seahawks, but now they must score against the best defense in the NFC. The Falcons surrender just 4.1 yards per carry, a statistic that ballooned when Rod Coleman was injured. Even if Mike Martz decides to give Faulk and Jackson some carries, Marc Bulger will be faced with a plethora of long-yardage situations. He will move the chains on occasion, but will be sacked frequently by Atlanta's front seven, which registered 48 sacks this season.

St. Louis' pathetic defense had no answer for Michael Vick the first time they met the Falcons. Vick completed 14 of 19 passes for 179 yards and a touchdown. More importantly, he ran 12 times for 109 yards. The Rams will be so focused on stopping the most electrifying quarterback in the NFL, they will allow T.J. Duckett and Warrick Dunn to gain mass yardage on the ground. After all, the Rams yield 4.7 yards per carry. Atlanta's offense will not punt often Saturday night.

The Rams were impressive in their victory last week, but someone had to win the Seattle-St. Louis game. This contest will not be close.

The Trends. Edge: Falcons.

Teams with a playoff bye are 24-16 ATS the following week since 1993.
Rams are 7-17 ATS in road games since 2001.
Falcons are 12-26 ATS at home since 2000.
Falcons are 4-10 ATS at home since 2003.
Line Movement: Falcons -7 (open) to Falcons -6?.
Total Movement: .
Weather: Dome.

Prediction: Falcons by 17. (Falcons -6?). Money Pick. Over.


---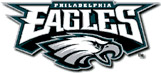 Vikings (9-8) at Eagles (13-3). Line: Eagles by 8?. Over-Under: 47.
Sunday, 1:00 ET

Walt's Projected Line (After Week 18 Games): Eagles by 6.



The Game. Edge: Vikings.
Injuries: VIKINGS: OUT: TE Jim Kleinsasser, OT Mike Rosenthal, CB Ken Irvin, S Tyrone Carter K Aaron Elling. DOUBTFUL: RB Moe Williams. QUESTIONABLE: LB Mike Nattiel. PROBABLE: WR Randy Moss*. EAGLES: OUT: RB Correll Buckhalter, FB Jon Ritchie, WR Terrell Owens, G Shawn Andrews, DE Derrick Burgess, DE Ndukwe Kalu, DT Hollis Thomas. QUESTIONABLE: TE L.J. Smith*, LB Mark Simoneau, S Brian Dawkins*.

Perhaps the biggest surprise on Wildcard Weekend was Minnesota's upset-victory at Lambeau Field. The Vikings backed into the playoffs, losing four of their previous five. They lost at Washington. At Chicago. Barely beat Detroit at home. Lost 20 of their previous 21 outdoor contests. They had no business winning at Lambeau, where the Packers lost just once in their illustrious history. Minnesota pulled the improbable upset, 31-17.

The Vikings will once again attempt to win as huge underdogs on the road. They lost at Philadelphia in the second week of the season, 27-16. However, that game was closer than the score indicates. Minnesota moved the chains but made some crucial mistakes like fumbling at the Eagles' one-yard-line. The Vikings may not have much of a running game, but they will be able to move the ball down the field via the passing attack. Daunte Culpepper was 37 of 47 for 343 yards and a touchdown in his previous meeting against Philadelphia. He is playing at an MVP-type level right now and will give the Eagles' secondary fits as they hectically attempt to cover Randy Moss, Jermaine Wiggins and Nate Burleson. The three receivers caught 21 balls for 201 yardsin week two. Minnesota punted just once in their Sept. 20 match-up against the Eagles. They may not punt Sunday.

Philadelphia's offense has been in the witness protection program since Terrell Owens' injury. They weren't able to do much after Owens got hurt in the Dallas game. Since then, they have played their second- and third-string players, attempting to avoid injury. While they have been successful in that manner, they have been accumulating rust-not playing seriously since Dec. 19. The Eagles may have problems moving the chains in the early going, resulting in a quick deficit to Minnesota and their high-octane offense. The Vikings don't have much of a stop unit, so Philadelphia should be able to put together a comeback. Brian Westbrook will be utilized often and Donovan McNabb will have to use his scrambling abilities to convert some first downs.

If there is an upset this weekend, this is it. Minnesota looked incredible last week, while the Eagles haven't played a meaningful game in nearly a month.

The Trends. Edge: Eagles.

History: Eagles have won the last 4 meetings in Philadelphia.
Teams with a playoff bye are 24-16 ATS the following week since 1993.
Vikings are 8-14 ATS (2-20 SU) outdoors since 2001.
Eagles are 0-3 ATS in their last three playoff games.
Line Movement: Eagles -9? (open) to Eagles -9 to Eagles -8?.
Total Movement: 49 (open) to 48? to 48 to 47? to 47.
Weather: Sunny, 36 degrees. 7 MPH Wind.

Prediction: Eagles by 3. (Vikings +8?). Money Pick. Over.


---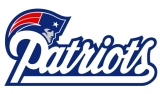 Colts (13-4) at Patriots (14-2). Line: Pick. Over-Under: 52.
Sunday, 4:30 ET
WALTER'S GAME OF THE WEEK.

Walt's Projected Line (After Week 18 Games): Patriots by 2?.

The Game. Edge: Patriots.
Injuries: COLTS: OUT: CB Donald Strickland. QUESTIONABLE: DE Robert Mathis. PATRIOTS: OUT: TE Ben Watson, OT Adrian Klemm, OT Tom Ashworth, NT Dan Klecko, CB Ty Law*, CB Tyrone Poole. QUESTIONABLE: DE Richard Seymour, CB Asante Samuel, CB Randall Gay, S Eugene Wilson, S Dexter Reid.

There are no excuses now. If Peyton Manning doesn't beat the Patriots on Sunday, he never will. Manning has always had difficulty defeating his arch-rival. He never beat the Florida Gators, losing 31-0, 62-37, 35-29 and 33-20 during his tenure as a Tennessee Volunteer. Tennessee won the National Championship the following year. The quarterback? Tee Martin. Manning has never beaten the Patriots when they have been quarterbacked by Tom Brady. The Colts have lost 44-13, 38-17, 38-34, 24-14 and 27-24 in their five meetings against New England.

This is Manning's best chance because the Patriots are missing their two top cornerbacks-Ty Law and Tyrone Poole-and Indianapolis' offense is at full force, scoring 33.6 points per game. However, that statistic is inflated because the Colts have played a plethora of weak defensive teams, such as Tennessee twice, Houston twice, Oakland, Minnesota, Kansas City, Chicago, Detroit and Denver. They were restricted to 24 points in each of the contests against Jacksonville and New England. That said, the Colts may score about 24 points again. Indianapolis will move the ball methodically, but Manning may choke under the playoff pressure and throw a few interceptions in the red zone. He threw four against the Patriots in the AFC Championship last year.

Indianapolis' defense was terrific against Denver on Sunday, but the Broncos' offensive woes can be attributed to the erratic play of Jake Plummer. Tom Brady will not make mistakes. He is 6-0 in playoff games because he is the best clutch quarterback in the NFL. That's six wins and zero losses without a running game. Corey Dillon is a major threat out of the backfield, meaning the Colts' defense cannot wildly blitz Brady. Indianapolis surrenders 4.8 yards per carry, which means Brady will be able to utilize play-action once Dillon starts breaking off huge chunks of rushing yards.

This game boils down to a match-up between a quarterback who always chokes against his arch-nemesis, and a quarterback who is flawless in the playoffs. I'm sticking with the latter.

The Trends. Edge: Patriots.


History: Patriots have won the last 5 meetings.
Teams with a playoff bye are 24-16 ATS the following week since 1993.
Patriots are 23-7 ATS at home since 2001.
Patriots are 13-1 ATS at home since 2003.
Patriots are 5-1 ATS at home this year.
Line Movement: Patriots -2 (open) to Patriots -1? to Pick.
Total Movement: 51 (open) to 51? to 52.
Weather: Sunny, 36 degrees. 8 MPH Wind.

Prediction: Patriots by 10. (Patriots PK). Double Money Pick. Over.


---
My Team by Team ATS Record
This section shows how well I do when picking each team. The purpose is to see how well I read each team. Pushes are not displayed.


Cowboys: 9-6
Eagles: 10-6
Giants: 8-8
Redskins: 9-7

Bears: 8-8
Lions: 7-9
Packers: 8-7
Vikings: 6-11

Buccaneers: 7-7
Falcons: 8-7
Panthers: 10-5
Saints: 10-6

49ers: 7-9
Cardinals: 10-6
Rams: 9-7
Seahawks: 9-8

Bills: 12-4
Dolphins: 7-9
Jets: 9-7
Patriots: 9-5

Bengals: 9-7
Browns: 11-5
Ravens: 9-7
Steelers: 5-11

Colts: 11-5
Jaguars: 9-7
Texans: 11-5
Titans: 6-10

Broncos: 9-5
Chargers: 9-6
Chiefs: 5-11
Raiders: 10-6

Divisional Games: 49-43



Trend Edge: 33-38



Game Edge: 44-43



Game & Trend Edge: 9-8


---
SUB MENU



---
Support Walt's Other Site:

Sales Tips and Sales Advice - Tons of sales tips, sales techniques and sales advice, including a Sales Mock Draft: The 32 Worst Things You Can Do in Sales.