With OTAs underway, there will be updates daily to this 2018 Fantasy Football Training Camp Stock page if anything noteworthy happens.
If there's an injury or a player surprising/disappointing, I'll let you know about it and adjust my
2018 Fantasy Football Rankings
accordingly. Follow me
@walterfootball
for updates.
2018 Fantasy Football Training Camp Stock:
Week of Aug. 6
|
Week of July 30
|
Week of July 23
|
Week of July 16
|
Week of July 9
|
Week of July 2
|
Week of June 25
|
Week of June 11
|
Week of June 4
|
Week of May 28
|
Week of May 21
2018 Fantasy Football Stock Report - Training Camp
Sept. 4

Le'Veon Bell, RB, Steelers

Nothing's official, but the Steelers expect Le'Veon Bell to report to the team Wednesday. Bell won't start Week 1, but he'll play, and he'll start Week 2, in all likelihood.
Sept. 3

Le'Veon Bell, RB, Steelers

Le'Veon Bell did not report to the Steelers on Monday. This isn't a surprise, as Bell denied reports that he would return to the team. Bell is now in serious danger of missing Week 1. If you're drafting over the next couple of days, I would avoid Bell in the opening round.
Sept. 2

Antonio Gates, TE, Chargers

Antonio Gates is back! Gates is an OK backup, as he's likely to catch a handful of touchdowns this year.

Mike Gillislee, RB, Saints

Mike Gillislee was released by the Patriots over the weekend. The Saints needed a complement for Alvin Kamara, and Gillislee makes sense. I think Gillislee is worth owning, as he could get some goal-line carries, but remember that he'll need to be cut once Mark Ingram returns from suspension.
Sept. 1

Matt Breida, RB, 49ers

Jerick McKinnon is out for the year. Matt Breida will be the 49er back to own if McKinnon is out for a long time because Kyle Shanahan can use him as a receiver.

Martavis Bryant, WR, Raiders

The Raiders cut Martavis Bryant. This seems like a good move, as Bryant has been a perennial disappointment and a problem in the locker room.

Corey Coleman, WR, Bills

The Bills cut Corey Coleman. Two of the worst franchises in terms of record over the past decade have now given up on Coleman. That's not a good sign for his career.

Jerick McKinnon, RB, 49ers

Jerick McKinnon is out for the year with a torn ACL.

Alfred, RB, 49ers

Alfred Morris should to be picked up in the wake of Jerick McKinnon's season-ending injury. He'll split the workload with Matt Breida.

Thomas Rawls, RB, Jets

The Jets have cut Thomas Rawls. Somehow, Rawls couldn't make a roster where the other running backs were Isaiah Crowell, Bilal Powell and Charcandrick West.

Carson Wentz, QB, Eagles

Nick Foles will start Week 1, according to Doug Pederson. Carson Wentz may miss the first few games of the season, so I wouldn't touch him until the double-digit rounds.

Jonathan Williams, RB, Saints

The Saints have cut Jonathan Williams. Some thought Williams would replace Mark Ingram during the first four games of the season, but apparently not. Boston Scott looks like the No. 2 back during Ingram's suspension, but I wouldn't roster him.
Aug. 31

Sony Michel, RB, Patriots

Jeff Howe of the Athletic reports that the Patriots believe Sony Michel may not be ready Week 1. Michel might come along slowly this year, but he's very talented and should be a growing presence in New England's offense as the season progresses.
Aug. 30

Geronimo Allison, WR, Packers

Vic Lombardi of the Ringer, who reported the Jarvis Landry trade, repeated that the Packers are shopping Randall Cobb. This is a sign that Green Bay could cut Cobb because he's owed $9 million this year. That would open the door for Geronimo Allison, who is listed atop my
Fantasy Football Sleepers
list.

Le'Veon Bell, RB, Steelers

It was reported that Le'Veon Bell would report to the Steelers on Labor Day, but he denied it. There's a chance Bell could continue his holdout into the season, making him extremely risky in the opening round of fantasy drafts.
Aug. 29

Doug Baldwin, WR, Seahawks

Doug Baldwin admitted to the media that his knee won't be 100 percent at any point this offseason. Baldwin clearly needs more rest, but the season is about to start. I've been harping on Baldwin being a risky player to select at his third-round ADP. I'd avoid him and let someone else take the chance.

Alshon Jeffery, WR, Eagles

Good news, bad news involving Alshon Jeffery: The good news is that he's expected to avoid the PUP list to start the season. The bad news is that he'll miss at least the first two games of the regular season. Jeffery's ADP is slightly too high in the sixth round.
Aug. 28

Jay Ajayi, RB, Eagles

Jay Ajayi has a lower-body injury of some sort that has sidelined him a week. Ajayi should be fine, but it's a bit worrisome for a player whom the Eagles have expressed injury concerns about.

Robby Anderson, WR, Jets

Robby Anderson's case is still under review by the NFL, according to Rich Cimini of ESPN. Anderson got into trouble during the offseason, yet the league still hasn't done anything about it yet. There's a chance Anderson could still be suspended, which puts a cloud over his fantasy outlook. Anderson is worth a shot in the eighth round or so of 12-team leagues.

Andrew Luck, QB, Colts

Andrew Luck has a minor foot injury. It might not be too bad, but it could slow him down a bit. Luck's arm strength isn't totally there yet, so he's a risky QB1.
Aug. 27

Geronimo Allison, WR, Packers

Geronimo Allison will really benefit from Randall Cobb's release. The injury-prone Cobb could be cut to save about $9 million, and Allison seemingly won the No. 3 receiving job, so he could be promoted to be the second wideout in Green Bay's high-octane offense.

Randall Cobb, WR, Packers

The Ringer has reported that the Packers are shopping Randall Cobb. Ian Rapoport disputed it, but where there's smoke, there's fire. Cobb has an $8.6 million salary and can never stay healthy. The Packers, who have plenty of young receivers, have shown that they're not afraid to make bold moves, as they cut Jordy Nelson this offseason. They could release Cobb to save $8.6 million.

Eric Decker, WR, Patriots

Eric Decker has announced his retirement. This is for the best, as he was likely to be cut because he dropped everything in sight during training camp and the preseason.

Carson Wentz, WR, Eagles

Carson Wentz still hasn't been cleared for contact. That could change soon, but at this point, I'd bet on Nick Foles starting the season opener.
Aug. 26

Josh Gordon, WR, Browns

Josh Gordon is has been cleared to practice, but he's now missing practice with hamstring tightness. Players who hold out typically suffer minor injuries like this that add up. Gordon didn't technically hold out, but he has missed tons of practice, so it'll take him a while to get up to full speed.
Aug. 25

Hayden Hurst, TE, Ravens

Hayden Hurst will be out 3-4 weeks with a stress fracture in his foot. He's in danger of missing the first two games of the season - Baltimore plays on Thursday in Week 2 - which is only relevant for those who play in leagues where you're forced into starting two tight ends.
Aug. 24

Rishard Matthews, WR, Titans

Rishard Matthews will continue to miss time with a torn meniscus. Matthews could come off the PUP list next week, but he's missed way too much time for my liking. There's a good chance he'll frequently be banged up throughout the season.

Jordan Wilkins, RB, Colts

Marlon Mack may not be ready for the beginning of the season, according to Frank Reich. This should give Jordan Wilkins a great opportunity to win the starting job. Make sure to get Wilkins on your fantasy roster in the late rounds.
Aug. 23

Trey Burton, TE, Bears

Trey Burton is expected to challenge Chicago's single-season franchise record for receiving yards from a tight end, according to the Chicago Tribune's Brad Biggs. Beat reporters talk up players all the time, but this definitely seems legitimate, given how often Mitchell Trubisky targeted him in the second preseason game.

Ezekiel Elliott, RB, Cowboys

Ezekiel Elliott has been diagnosed with an auto-immune disease and will be out indefinitely. This is a big blow to Dallas' blocking, so Elliott won't be as productive. However, he's still worth a pick in the opening half of the first round.

Tre McBride, WR, Jets

Tre McBride, a seventh-round pick from 2015, has been working ahead of the injured Quincy Enunwa with the first team in practice. McBride has reportedly impressed in training camp, and this has translated to in-game action; McBride tied a team-high figure in targets from Sam Darnold in the second preseason contest, securing both balls for 24 yards. There are worse late-round flier options.

Rashaad Penny, RB, Seahawks

Rashaad Penny weighed in at 236 pounds this week, up 16 from what he was at the NFL Scouting Combine in February. This is troubling news, and it's yet another reason to avoid Penny in your fantasy drafts.
Aug. 22

DeVante Parker, WR, Dolphins

DeVante Parker's status for Week 1 is "up in the air," according to ESPN's Cameron Wolfe. There have been nothing but negative reports on Parker this offseason, so this is just the latest one. He's just a late-round flier at best now.

Jamaal Williams, RB, Packers

Jamaal Williams has returned to practice. Williams hurt his ankle recently, but it turns out that it wasn't a big deal. Williams has a great chance to start his year on a tear.
Aug. 21

Peyton Barber, RB, Buccaneers

Buccaneers head coach Dirk Koetter told the media that Peyton Barber has played like an "every-down back" this summer. Koetter showered Barber with praise. Barber figures to start for the Buccaneers, as second-round rookie Ronald Jones has struggled this summer.

Adrian Peterson, RB, Redskins

Adrian Peterson signed with the Redskins. Peterson had some strong performances for the Cardinals last year, but struggled more often than not. This is because Arizona's offensive line was atrocious. The Redskins have far superior blocking, and I have to think that Peterson is motivated to prove his detractors wrong. It wouldn't surprise me if Peterson approached 1,000 rushing yards this season.

Ben Watson, TE, Saints

Ben Watson appears as though he's still in the prime of his career, according to the New Orleans Advocate's Joel Erickson. Watson has apparently been making "eye-popping, contested catches" throughout training camp. Puff pieces are commonplace during training camp season, but as a Hall of Fame running back once said, any good news is good news. Watson is one of many late-round fantasy tight ends you can obtain good value with.
Aug. 19

Josh Gordon, WR, Browns

Josh Gordon has finally reported to training camp. That's the good news. So, why the stock down? Gordon hasn't been cleared to practice because he's still in the league's substance abuse program. It's unclear what's taking so long, but it's a reminder that Gordon is erratic and could get into trouble again without warning. It would be great if Roger Goodell didn't run the NFL like a Saudi Arabian dictator, but Gordon is risky for that reason.

Christian Kirk, WR, Cardinals

Christian Kirk received praise from head coach Steve Wilks following his strong showing in Week 2 of the preseason. Wilks told the media that Kirk has created some separation for the No. 2 wideout role. This is great news, obviously, especially after Kirk struggled earlier in the summer with drops.

Carson Wentz, QB, Eagles

Carson Wentz has been cleared for 11-on-11 drills. With Nick Foles nursing a shoulder injury, the Eagles may rush Wentz back a bit sooner than expected.
Aug. 18

Jerick McKinnon, RB, 49ers

Jerick McKinnon will be out until Week 1. It's good news that McKinnon will reportedly be ready for the regular season, but the fact that he won't be able to play at all in the preseason is a bit troubling. McKinnon has been overdrafted all summer.
Aug. 17

Doug Baldwin, WR, Seahawks

Doug Baldwin was doing sprints in Thursday's practice. This was the first time Baldwin had been sprinting since he suffered a knee injury. It's a good sign that Baldwin could be ready by Week 1.

Rex Burkhead, RB, Patriots

Rex Burkhead has a slight tear in his knee, according to Jeff Howe of the Athletic. This isn't considered a major injury, as Burkhead is slated to play come Week 1, but this is something that could worsen with usage. Burkhead, already injury-prone, is looking like a very risky fantasy pick at his fifth-round ADP.

Jordan Wilkins, RB, Colts

Jordan Wilkins received first-team reps in practice Thursday. This is because Marlon Mack is sidelined with an injury, but it's giving the fifth-round rookie a chance to impress the coaches. It's possible that Wilkins could be Indianapolis' starting running back at some point, making him an intriguing late-round sleeper.
Aug. 16

Kelvin Benjamin, WR, Bills

Kelvin Benjamin was seem icing his knees after Wednesday's practice, and he's been in and out of practice the past few days. I like Benjamin's potential this year as a target hog in Buffalo, but his health is a legitimate concern.

Chris Carson, RB, Seahawks

Chris Carson was referred to as Seattle's "bellcow" back by Ian Rapoport, who cited that Rashaad Penny could miss several games with his hand injury.

Rishard Matthews, WR, Titans

Rishard Matthews has yet to practice this summer. This is alarming news, as there is no indication that he'll return anytime soon. Matthews' stock needs to drop, while Corey Davis is looking much better.

Cameron Meredith, WR, Saints

There was some cause for concern about Cameron Meredith's health yesterday after missing several practices, but he returned to practice Wednesday, so he should be fine as a mid-round sleeper.
Aug. 15

John Brown, WR, Ravens

Multiple beat writers have showered praise on John Brown in the past couple of days, while Joe Flacco credited his improved downfield passing this offseason to Brown. There's a decent chance Brown has a strong 2018 campaign, though there must be some worry about his health. He's a solid late-round flier.

Derek Carr, QB, Raiders

Michael Gehlken of the Las Vegas Review Journal wrote that Derek Carr is in "real command" of Oakland's new offense. Carr has been part of my
Fantasy Football Sleepers
list all summer because of Greg Olson's presence, so this isn't a surprise in the slightest.

Royce Freeman, RB, Broncos

Royce Freeman will be the Broncos' primary back soon, according to ESPN's Jeff Legwold. Freeman looked good in the preseason opener, so it should be interesting to see if he starts over Devontae Booker in one of the next two preseason games.

Marquise Goodwin, WR, 49ers

Marquise Goodwin has "clearly" been Jimmy Garoppolo's favorite target, according to ESPN's Nick Wagoner. This isn't the first time we've heard this, so Goodwin's stock should continue to point up. At this point, his durability is the only concern.

Rashaad Penny, RB, Seahawks

Rashaad Penny broke his finger in Monday's practice and will miss some time. Penny needed practice and in-game reps to overtake Chris Carson ahead of Week 1, but now that won't happen. Penny could eventually be the starter this year, but Carson will be the primary back in the early stages of the season.

Cameron Meredith, WR, Saints

Cameron Meredith has missed several practices with an undisclosed injury. It's unclear what this is, but it's reportedly not related to his surgically repaired knee. I wouldn't drop Meredith just yet, but this is a situation worth monitoring.
Aug. 14

Alshon Jeffery, WR, Eagles

Alshon Jeffery could begin the year on the PUP list because of his shoulder. That would mean that Jeffery would miss the initial six games of the season. Jeffery could still avoid the PUP list, but this should be enough of a concern to drop Jeffery several rounds.

Alfred Morris, RB, 49ers

Alfred Morris is getting a stock-up arrow because he's actually in the NFL again. Morris averaged 4.8 yards per carry last year for Dallas. He's not completely irrelevant, but he'll be behind Jerick McKinnon and Matt Breida on the depth chart, though Breida is hurt right now.

DeVante Parker, WR, Dolphins

DeVante Parker has missed practice with a hand injury. Parker has already been struggling, so this is more bad news for his outlook. Parker is basically undraftable at this point.
Aug. 12

Dede Westbrook, WR, Jaguars

Jaguars offensive coordinator Nathaniel Hackett praised Dede Westbrook's route-running ability. This is an important trait for receivers, and Westbrook looked good in the preseason opener. His ADP of 14.07 is absurdly low.
Aug. 11

Derrius Guice, RB, Redskins

Derrius Guice had an impressive preseason debut, but he tore his ACL and is out for the year.

Samaje Perine, RB, Redskins

With Derrius Guice out for the year, Samaje Perine is the favorite for the early-down work.
Aug. 10

Jerick McKinnon, RB, 49ers

Jerick McKinnon won't be a "bell-cow running back," according to ESPN's Dan Graziano. If this is true, it's curious as to why the 49ers spent so much money on him. McKinnon is being severely overdrafted with his second-round ADP. He would be an ideal target in the fourth frame.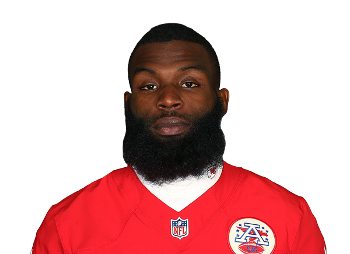 Mike Williams, WR, Chargers

Mike Williams told the media that he currently has a "big role" in the red zone. This might change a bit if Antonio Gates is signed, but it makes sense that Philip Rivers would be targeting a big receiver (6-4, 218) in the end zone. Williams was once considered a sleeper, but his ADP has risen substantially.
Aug. 9

Ronald Jones, RB, Buccaneers

Ronald Jones has been struggling in pass protection in training camp thus far. This is a big deal, as the Tampa coaches will keep Jones off the field more often than his fantasy owners might like if he can't pass protect.

Jake Kumerow, WR, Packers

Jake Kumerow is an undrafted free agent from 2015, but he's getting a stock up today because Aaron Rodgers talked him up. Rodgers said he has confidence in the 6-foot-4 receiver and that he "practices like a pro." I'd like to see Kumerow in real action before thinking about drafting him, but it's worth noting that the Packers will need someone to step up and take Jordy Nelson's targets, and it could very well be Kumerow.
Aug. 8

Antonio Callaway, WR, Browns

Antonio Callaway had been enjoying a strong training camp, but the fourth-round rookie could be suspended after he was cited for marijuana possession. Roger Goodell runs the NFL like a Saudi Arabian dictator, so Callaway could be banned for five years because of this.

Ryan Grant, WR, Colts

Head coach Frank Reich said that Ryan Grant has distanced himself from the other Indianapolis receivers not named T.Y. Hilton. Grant, who initially received a big offer from the Ravens in free agency, has fantasy appeal with Andrew Luck looking healthy.

Carson Wentz, QB, Eagles

Carson Wentz could be held out the entire preseason. There was previous optimism with Wentz, but Doug Pederson has scaled down his practice time because he saw some hesitation from Wentz with his knee.
Aug. 7

Chris Godwin, WR, Buccaneers

The Buccaneers are planning to start Chris Godwin across from Mike Evans this season, with DeSean Jackson in the slot. I'm down on the Buccaneers this year, but Godwin could have a solid season with increased usage.

Dak Prescott, QB, Cowboys

Dallas' offense has had issues getting the ball downfield, according to ESPN's Todd Archer. This isn't a surprise, as the Cowboys have a putrid receiving corps and an offensive line that isn't as good as it was in 2016. Prescott's ADP is in the 13th round, which seems about right. He's just a mediocre QB2 heading into 2018.
Aug. 6

Martavis Bryant, WR, Raiders

Jon Gruden called out Martavis Bryant over the weekend, saying the receiver needs to "get out here and play better." It can't be surprising that Bryant has been disappointing, as that's what he's done for most of his career.

Antonio Callaway, WR, Browns

One of the reasons the Browns were willing to trade Corey Coleman to the Bills is because rookie receiver Antonio Callaway has been performing well in training camp. I wouldn't draft Callaway in regular leagues just yet, but I'll be monitoring him in preseason.

Corey Coleman, WR, Bills

Corey Coleman has been traded to the Bills. Coleman was going to get lost behind some other receivers in Cleveland, so his fantasy stock is pointing up. That said, Coleman is not someone to be excited about. He's an injury-prone underachiever, and the quarterbacking situation in Buffalo is pretty poor at the moment.
2018 Fantasy Football Training Camp Stock:
Week of Aug. 6
|
Week of July 30
|
Week of July 23
|
Week of July 16
|
Week of July 9
|
Week of July 2
|
Week of June 25
|
Week of June 11
|
Week of June 4
|
Week of May 28
|
Week of May 21
More 2018 Fantasy Football Articles:
Fantasy Football Rankings
2018 Fantasy Football Rankings:
2018 Fantasy Football Rankings: Quarterbacks
- 9/5 (Walt)
Chet Gresham's Fantasy Football Quarterback Rankings
- 8/29 (Chet)
2018 Fantasy Football Rankings: Running Backs
- 9/5 (Walt)
Chet Gresham's Fantasy Football Running Back Rankings
- 8/29 (Chet)
2018 Fantasy Football Rankings: Wide Receivers
- 9/5 (Walt)
Chet Gresham's Fantasy Football Wide Receiver Rankings
- 8/29 (Chet)
2018 Fantasy Football Rankings: Tight Ends
- 9/5 (Walt)
Chet Gresham's Fantasy Football Tight End Rankings
- 8/29 (Chet)
2018 Fantasy Football Rankings: Kickers
- 8/21 (Walt)
2018 Fantasy Football Rankings: Defenses
- 8/21 (Walt)
Fantasy Football Rookie Rankings: Dynasty
- 8/21 (Walt)
Fantasy Football Rookie Rankings: Dynasty
- 5/18 (Chet)
2018 Fantasy Football Mock Drafts:
Fantasy Football Mock Draft
- 9/1 (Walt)
Fantasy Football Mock Draft
- 8/30 (Walt)
Fantasy Football Mock Draft
- 8/27 (Walt)
Fantasy Football PPR Mock Draft
- 8/23 (Walt)
Fantasy Football Mock Draft
- 8/22 (Walt)
Fantasy Football Mock Draft
- 8/16 (Walt)
Fantasy Football PPR Mock Draft
- 8/9 (Walt)
Fantasy Football Mock Draft
- 8/2 (Walt)
Fantasy Football PPR Mock Draft
- 8/1 (Chet)
Fantasy Football PPR Mock Draft
- 7/26 (Walt)
Fantasy Football 2-QB Dynasty Draft
- 5/25 (Chet)
2018 Fantasy Football Cheat Sheets:
2018 Fantasy Football Cheat Sheet: Top 250
- 9/5 (Walt)
2018 Fantasy Football Cheat Sheet: Top 250 PPR
- 9/5 (Walt)
2018 Fantasy Football Cheat Sheet: Top 250 2-QB
- 9/5 (Walt)
2018 Fantasy Football Cheat Sheet: Top 250 Touchdown League
- 9/5 (Walt)
2018 Fantasy Football Cheat Sheet: Custom
- 9/5 (Walt)
2018 Fantasy Football: Dynasty Rankings
- 9/5 (Walt)
2018 Fantasy Football Spreadsheets
- 9/5 (Walt)
2018 Fantasy Football Articles:
2018 Fantasy Football Stock Report: OTAs, Training Camp
- 9/5 (Walt)
2018 Fantasy Football Sleepers
- 9/5 (Walt)
2018 Fantasy Football Busts
- 9/5 (Walt)
2018 Fantasy Football Mid-Round Values
- 9/5 (Walt)
2018 NFL Preseason Game Recaps
- 8/31 (Walt)
2018 Fantasy Football Stock Report: Preseason Games
- 8/31 (Walt)
2018 Fantasy Football Notes
- 8/31 (Chet)
2018 Fantasy Football Quarterback Preseason Targets Tracker
- 8/30 (Walt)
2018 Fantasy Football D/ST Drafting
- 8/28 (Chet)
2018 Fantasy Football ADP Values: Running Backs
- 8/16 (Chet)
2018 Fantasy Football Round-by-Round Strategy Guide
- 8/15 (Walt)
2018 Fantasy Football ADP Values: Quarterbacks
- 8/15 (Chet)
2018 Fantasy Football Tight Ends to Target
- 8/9 (Chet)
2018 Fantasy Football - PPR Draft Strategy: Rounds 1 and 2
- 7/27 (Chet)
2018 Fantasy Football: Doug Baldwin's Value
- 7/25 (Chet)
2018 Fantasy Football: Chris Hogan's Value
- 7/18 (Chet)
2018 Fantasy Football: Alvin Kamara's Value
- 7/16 (Chet)
2018 Fantasy Football Strength of Schedule: Tight Ends
- 7/11 (Chet)
2018 Fantasy Football Strength of Schedule: Wide Receivers
- 7/6 (Chet)
2018 Fantasy Football Strength of Schedule: Running Backs
- 7/5 (Chet)
2018 Fantasy Football Strength of Schedule: Quarterbacks
- 7/4 (Chet)
2018 Fantasy Football Tight Ends Better Than ADP
- 6/29 (Chet)
2018 Fantasy Football Wide Receivers Better Than ADP
- 6/28 (Chet)
2018 Fantasy Football Target Shares
- 6/22 (Chet)
2018 Fantasy Football Wide Receiver Points Per Game
- 6/13 (Chet)
2018 Fantasy Football Mock Draft Simulator
- 6/2
2018 Fantasy Football Value Players
- 5/25 (Chet)
2017 Fantasy Football Quarterback Look-Back
- 1/28 (Walt)
2018 Fantasy Football: Running Backs with the Most Carries
- 1/28 (Walt)
NFL Picks
- Dec. 8
2022 NFL Mock Draft
- Dec. 8
NFL Power Rankings
- Dec. 7
Fantasy Football Rankings
- Sept. 8