These are my NCAA Tournament picks for 2021. I would suggest not picking Gonzaga to win if you're playing in a pool with more than a dozen people. Gonzaga is the favorite, and rightfully so, but everyone will be picking them to win. However, this is a one-and-done tournament, and anything could happen, including a viral breakout. You're better off picking another team to win the tournament because you'll have a good chance of finishing first in your pool if that team advances further in the field than Gonzaga.
At any rate, here are my picks: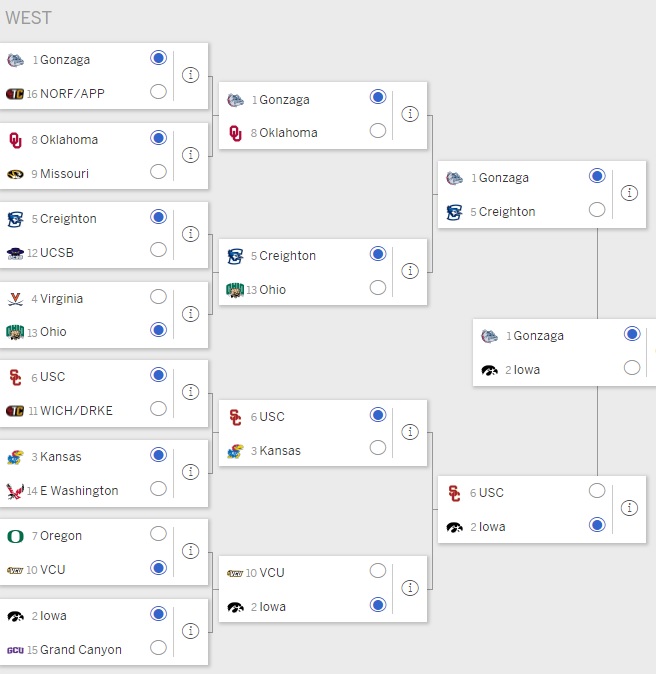 This is my chalk region, though I believe USC will beat Kansas. I also think Ohio will defeat Virginia in the opening round. Ohio has a great offense, while Virginia is dealing with a slew of minor illnesses.
Even with my recommendation not to pick Gonzaga to win the tournament, you should still have them advance to the Final Four. I don't think any of these teams will beat them.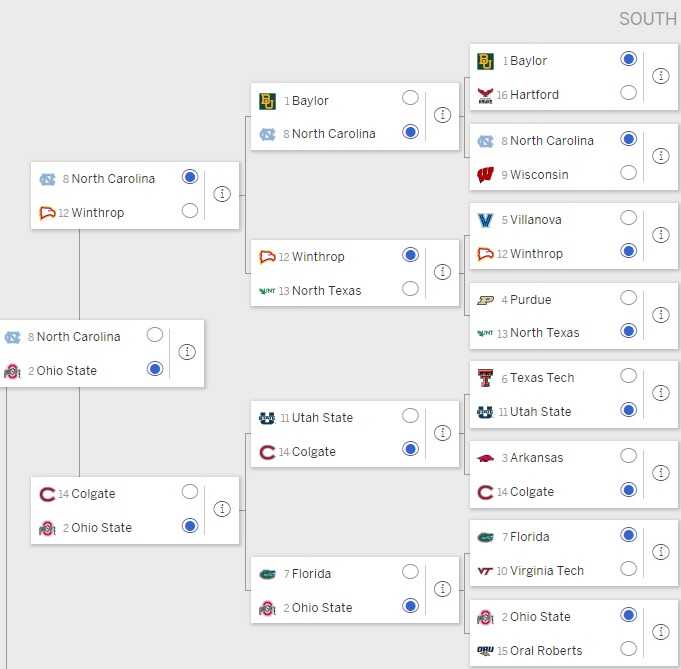 Here are the upsets! North Carolina has the most McDonald's All-Americans in the field, and they also have one of the top coaches in Roy Williams. They can beat anyone. It's a risk, but if North Carolina pulls the upset, you'll have a good chance of winning your pool. If you want to be safer, just go with Baylor, but the Tar Heels have a ton of upside.
I also like Winthrop and Colgate as double digit-seeded teams to pull upsets. Villanova is missing a key player, while Colgate can shoot lights out and beat Arkansas if they hit their threes.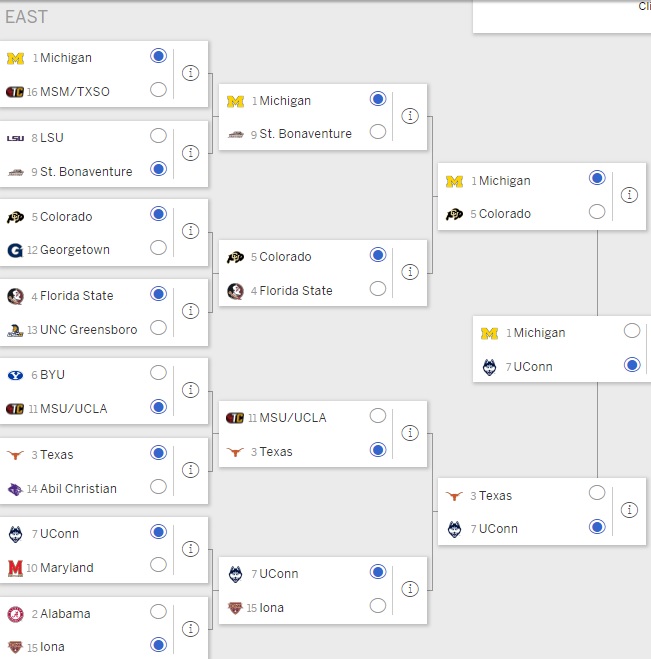 Connecticut is my team in this region. They're criminally underseeded. They should've been a No. 4 at the very least, and I don't trust Michigan head coach Juwan Howard after he was ejected for being a hot head in a conference tournament game.
And yeah, Iona. They're coached by Rick Pitino. That has to be worth one win in the tournament, even over a No. 2 seed.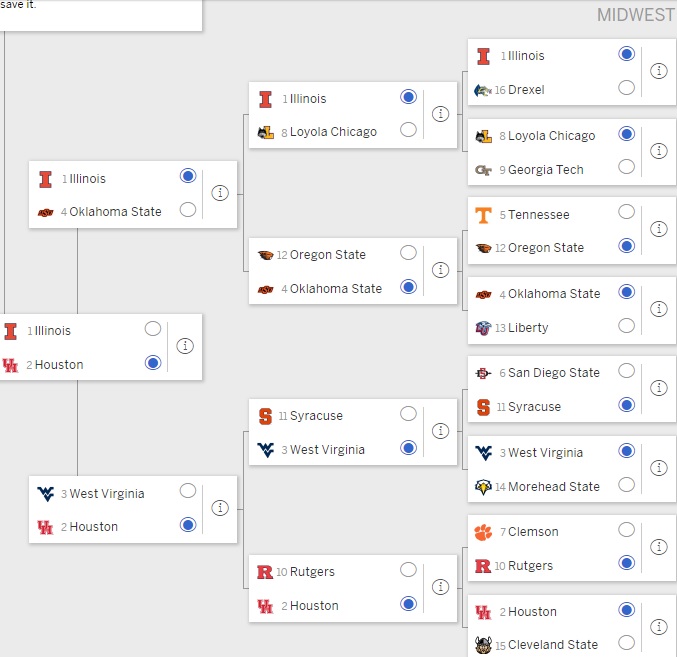 It's going to be trendy to pick Loyola-Chicago to beat Illinois, so I would avoid that. Loyola should've been a No. 3 seed, however, so it's not the craziest thing to have them advance to the Final Four. I almost decided to do that.
However, I love Houston. The Cougars are just one of four teams in the field to have a top-16 offense and defense, with Gonzaga, Michigan and Illinois being the others. No one is going to have them in the Final Four with Illinois and West Virginia (Bob Huggins) in the region, so that can give you some leverage.

If you pointed a gun to my head and asked me to pick a team to win the championship for $1 - shout out to Kenny - my pick would be Gonzaga. Like I said, however, if you're in a large pool, you need to find some leverage because most people will select Gonzaga.
Houston is as good of a team as any to win it all. Like I said, the Cougars are one of four teams with an elite offense and defense in the tournament. They easily could've been a No. 1 seed. I think they can beat Gonzaga.
NFL Picks
- Sept. 24
2022 NFL Mock Draft
- Sept. 22
NFL Power Rankings
- Sept. 21
Fantasy Football Rankings
- Sept. 8