NCAA Tournament Picks 2022
These are my NCAA Tournament picks for 2022. I would suggest not picking Gonzaga or Arizona to win if you're playing in a pool with more than a dozen people. Gonzaga and Arizona are the two favorites, and rightfully so, but everyone will be picking them to win. However, this is a one-and-done tournament, and anything could happen. You're better off picking another team to win the tournament because you'll have a good chance of finishing first in your pool if that team advances further in the field than Gonzaga or Arizona.
At any rate, here are my picks: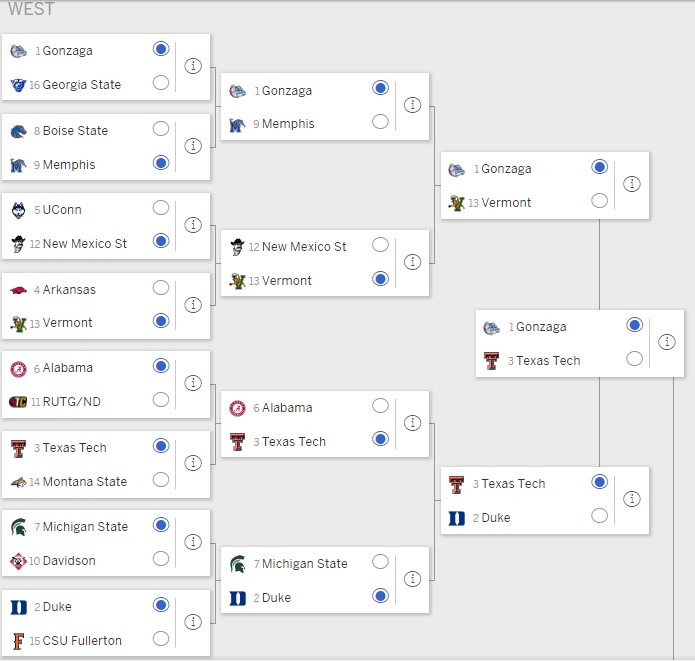 Vermont is an awesome team. They should not be a 13-seed. I think they stand a good chance at upsetting Arkansas, which is more of a 5-seed. Meanwhile, Duke is overrated as a 2-seed. If you took Duke's resume and called the school Boris College or something else, the NCAA committee would've made them a 4-seed at best.
Even with my recommendation not to pick Gonzaga to win the tournament, you should still have them advance to the Final Four. I don't think any of these teams will beat them, with the exception of Houston. That was a tough pick, but I'm still fine advancing Gonzaga to the Final Four.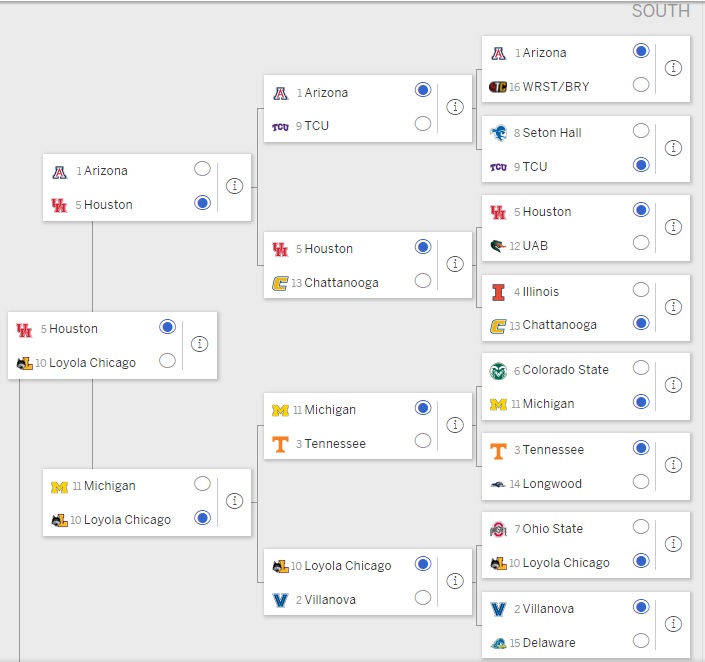 Everyone will have Arizona advancing in this bracket, but Houston has a legitimate chance to pull the upset. Houston should've been made a 2-seed. I can't believe they're a five.
Tennessee is another popular pick to advance, but I just can't pull the trigger on them. I like their team, but Rick Barnes is their coach. Barnes always finds a way to choke in the NCAA Tournament.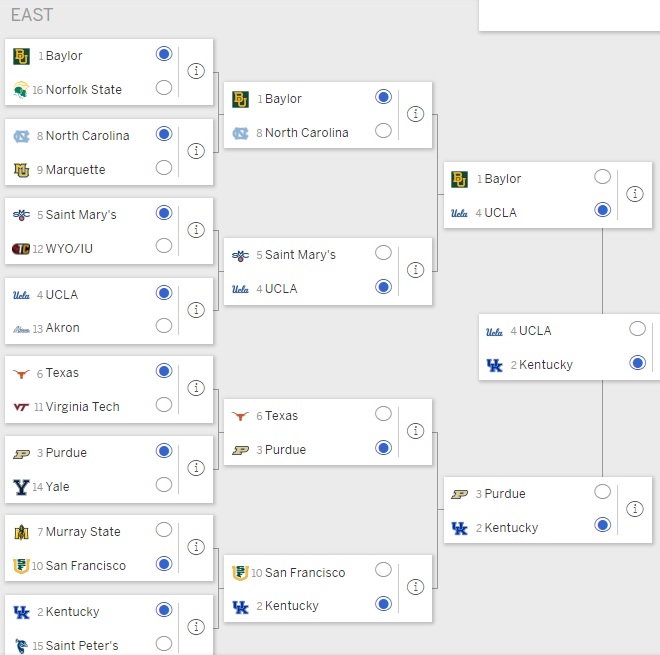 I would pick Baylor to win the NCAA Tournament if they still had their top scorer on the court. They do not, so they will likely fall in the Sweet 16 or Elite Eight. I love UCLA, and I would pick them to get out of this region if it weren't for Kentucky. The Wildcats got tripped up versus Tennessee in the SEC Tournament, but that could be a blessing in disguise because they'll be well rested and humbled.
By the way, it's such a shame that the winner of Murray State-San Francisco has to face the Kentucky buzzsaw in the second round. I love both teams, especially San Francisco.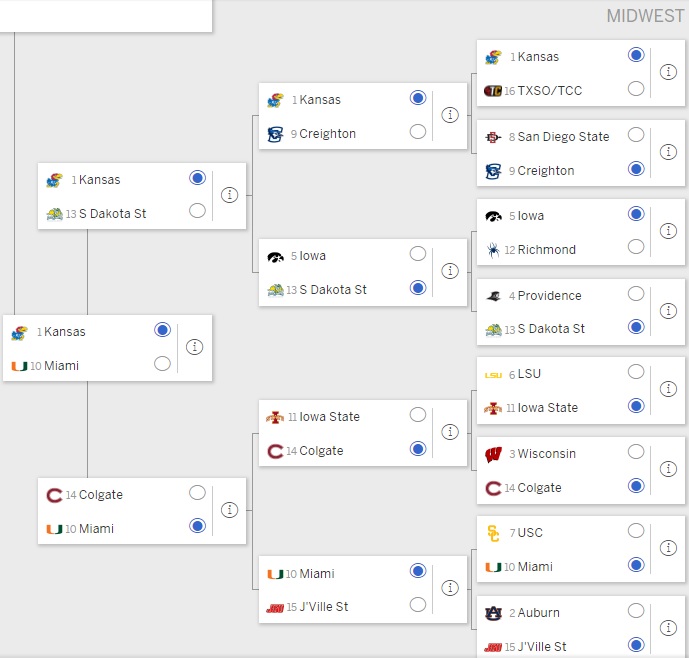 Let me type this in caps to emphasize it:
THIS REGION SUCKS!!!
Seriously. It has the worst No. 1 seed, the worst No. 2 seed if it weren't for Duke, the worst No. 3 seed, and the worst No. 4 seed. What the heck is Providence doing being a No. 4 seed? They should be a No. 7 or 8 if anything. All of these teams suck, but I like some of the double-digit seeds, particularly South Dakota State and Colgate. I even think Jacksonville State can beat Purdue. Jacksonville State nearly defeated Alabama, and they are one of the best shooting teams in the tournament.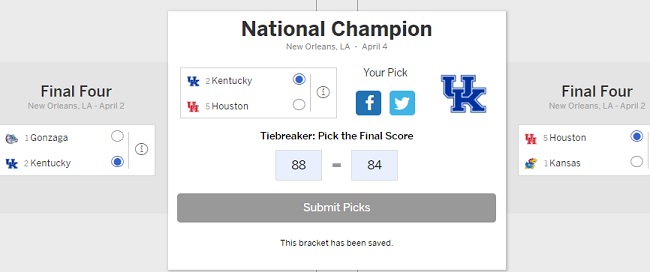 If you pointed a gun to my head and asked me to pick a team to win the championship for $1 - shout out to Kenny - my pick would be Gonzaga. Like I said, however, if you're in a large pool, you need to find some leverage because most people will select Gonzaga.
My favorite non-Gonzaga, non-Arizona teams to win it all are Kentucky and Houston. Naturally, I have them playing in the championship. I favor Kentucky by a bit, but Houston has a legitimate chance to win the championship. If you're in an extremely deep pool with thousands of competitors, you may want to go with Houston.
NFL Picks
- Oct. 3
2023 NFL Mock Draft
- Sept. 28
Fantasy Football Rankings
- Sept. 7
2022 NBA Mock Draft
- June 23
NFL Power Rankings
- June 5
---
---
WalterFootball.com is part of the NESN digital network.