Cincinnati Bengals (Last Year: 9-7)
2012 NFL Season Preview:
Veteran Additions:
RB BenJarvus Green-Ellis, G Travelle Wharton, DE Jamaal Anderson, CB Jason Allen, CB Terence Newman.
Early Draft Picks:
CB Dre Kirkpatrick, G Kevin Zeitler, DT Devon Still, WR Mohamed Sanu, DT Brandon Thompson, TE Orson Charles, CB Shaun Prater, WR Mevin Jones, S George Iloka, RB Dan Herron.
Offseason Losses:
RB Cedric Benson, WR Jerome Simpson, WR Andre Caldwell, G Bobbie Williams, G Nate Livings, DE/DT Jonathan Fanene, DE Frostee Rucker, OLB Keith Rivers, OLB Brandon Johnson, CB Kelly Jennings, S Chris Crocker.
2012 Cincinnati Bengals Offense:
Five quarterbacks were chosen in the first round of the 2011 NFL Draft, but none of them had more success in the win-loss column than second-round choice Andy Dalton. The TCU product shockingly led his team to the playoffs, throwing for 3,398 yards, 20 touchdowns and 13 interceptions in the process.
There is some cause for concern, however. First of all, the Bengals feasted on an incredibly easy schedule, failing to beat any team that made the playoffs all year. Second, Dalton struggled down the stretch. He threw for more than 190 yards only twice in December and January, and one of the exceptions occurred in a three-interception outing against the Texans in a playoff loss. He also failed to complete more than 58.1 passes in any contest in that span.
Dalton's late-season collapse is a big concern, though there are two things working in his favor. More experience is one. Defeating the stalwart Baltimore and Pittsburgh defenses as a rookie is nearly impossible. Dalton won't be so shell shocked in 2012. Second, of course, is A.J. Green, who has the potential to be one of the top five receivers in the NFL. Green tallied 65 receptions for 1,057 yards and seven touchdowns as a mere rookie. He has worked with Larry Fitzgerald this offseason - a sign that he'll make a big leap forward in his second campaign.
Dalton won't have his No. 2 receiver back, as Jerome Simpson bolted for Minnesota. The Bengals consequently spent two draft picks on wideouts. Third-rounder Mohamed Sanu doesn't have any explosion, but can be a solid possession receiver. Cincinnati's front office envisions him as the next T.J. Houshmandzadeh. Marvin Jones, chosen in the fifth round, has more upside.
Sanu and Jones will endure growing pains as rookies, so Dalton would like to have slot receiver Jordan Shipley at full strength. Unfortunately, Shipley isn't 100 percent coming off his torn ACL. If he can't play well, tight end Jermaine Gresham will have to step up. A first-round pick back in 2010, Gresham has been a major disappointment thus far. He was among the league leaders in drops for tight ends last year. Cincinnati acquired the athletic Orson Charles in the fourth round this past April, so look for more two-tight end sets.
The Bengals' problems at receiver and tight end are minuscule compared to those at running back. Cedric Benson is gone, but all they could do to remedy the position was sign BenJarvus Green-Ellis, a product of New England's system, and draft Dan Herron, a running back lacking in athleticism.
Green-Ellis and Herron may not look so bad in Bengal uniforms though because the offensive line is very good. The unit was solid last year, and Cincinnati somehow managed to dump its worst blocker, left guard Nate Livings, while upgrading him with Carolina's Travelle Wharton, who is superior in every sense. The other change is that Kevin Zeitler will replace soon-to-be 36-year-old Bobbie Williams at right guard. Zeitler was a second-round prospect who was a reach at No. 27 overall this past April, but he still could be an improvement over Williams, who was wearing down this past season.
Left tackle, center and right tackle remain the same. Andrew Whitworth, stationed at the former position, surrendered only three sacks in 2011, though he did have too many penalties (8). Center Kyle Cook is average and could be upgraded sometime in the near future. Meanwhile, Andre Smith, infamously known for showing up to the 2009 NFL Draft Combine completely out of shape, finally has his head on straight. He had a solid 2011 campaign and has reportedly slimmed down this offseason.
2012 Cincinnati Bengals Defense:
Cincinnati's reaching the playoffs wasn't just because of Andy Dalton, A.J. Green and a solid offensive line. The defense played a big role, notching 47 sacks (8th in the NFL) and ranking ninth versus the pass (6.8 YPA).
No Bengal pass-rusher reached double-digit sacks, but several linemen were able to apply consistent pressure on the quarterback. The team's leader in sacks was defensive tackle Geno Atkins, who had 8.5 if the one against the Texans in the playoffs is included. Atkins, a mere fourth-round pick in the 2010 NFL Draft, has emerged as one of the league's premier defensive tackles. In addition to terrorizing opposing signal-callers - 8.5 sacks is a great number for a player at his position - he also shut down the run pretty well.
The three other Bengals who excelled at getting to the quarterback were defensive ends Michael Johnson, Jonathan Fanene and Carlos Dunlap. Fanene signed with New England, which isn't a bad thing because that means the third-year Dunlap will see more action. Meanwhile, run-stuffer Domata Peko will line up at nose tackle next to Atkins, while two rookies, second-rounder Devon Still and third-rounder Brandon Thompson will push for playing time in what is a very deep rotation.
As mentioned, Cincinnati finished ninth against opposing aerial attacks, but that figure would have been better had top cornerback Leon Hall not tore his Achilles in November. Hall was having a solid year, so it's a shame the Bengals didn't have him for the playoffs. An Achilles is usually, but not always, a 2-year injury, so Cincinnati may not have Hall's services in 2012. He hasn't been cleared to practice as of this writing.
Hall's injury is why the Bengals used the No. 17 overall pick in April's draft on Dre Kirkpatrick, a talented corner out of Alabama. Assuming Hall won't be ready by the opener, Kirkpatrick will likely step into the starting lineup across from Nate Clements, who surrendered an admirable 52.3 completion percentage in 2011. Clements, however, will be 33 in December, so he could lose a step at any time. At least the Bengals acquired solid depth at corner by signing Jason Allen and Terence Newman in free agency. Newman looked washed up last season, but he's very comfortable in Mike Zimmer's scheme.
The Bengals figure to have decent corner play, but the same can't be said about their safeties. Free safety Reggie Nelson was solid overall last year, but was completely exposed in run support against Houston's talented running backs in the playoff loss. Meanwhile, strong safety Taylor Mays is a major liability in coverage. He shouldn't be starting for any team in the NFL, but all the Bengals have in reserve are second-year Robert Sands and rookie George Iloka, both of whom were chosen in the fifth round of their respective drafts.
Cincinnati figures to sport a solid linebacking corps even though it shipped Keith Rivers off to the Giants for a fifth-round selection. Rivers had immense talent, but could never stay healthy. Thomas Howard did a decent job filling in for Rivers at weakside linebacker, so the Bengals had nothing to lose. Meanwhile, Manny Lawson was great as a two-down, run-stuffing strongside linebacker. Rey Maualuga, on the other hand, struggled a bit in the middle because of a lingering ankle injury. He had offseason surgery to repair it, so he should be at full strength come training camp.
2012 Cincinnati Bengals Schedule and Intangibles:
The Bengals outgained their opponents on both punt and kickoff returns, as Brandon Tate took one to the house. The opposition scored a touchdown as well, however.
Shayne Graham choked one too many times for Marvin Lewis' liking, so the Bengals opted not to re-sign him in the spring of 2010. Lewis went with Mike Nugent instead. Nugent flopped in New York, so it was a big surprise that he was able to go 33-of-38 with the Bengals last year.
Fourth-year punter Kevin Huber was pretty mediocre in 2011, averaging 44.2 yards per attempt with 24-of-91 boots inside the 20.
As mentioned earlier, Cincinnati feasted on poor opponents last season and consequently made the playoffs. It can do that again early on in 2012, as its Week 2-6 matchups are against the Browns, Redskins, Jaguars, Dolphins and Browns. Unfortunately, it gets so much tougher after that. Beginning in Week 7, the Bengals have to deal with the Steelers twice, Broncos, Giants, Chiefs, Chargers, Cowboys, Eagles and Ravens.
2012 Cincinnati Bengals Positional Rankings (1-5 stars):
| | | | | | |
| --- | --- | --- | --- | --- | --- |
| Quarterbacks | | Offensive Line | | Secondary | |
| Running Backs | | Defensive Line | | Special Teams | |
| Receivers | | Linebackers | | Coaching | |
2012 Cincinnati Bengals Analysis:
The Bengals will find it difficult to reach the playoffs again. Unlike last year, they won't be able to obtain nine victories against teams that will fail to qualify for the postseason. The schedule is much tougher now, and Andy Dalton's late-season decline is a concern. This young Cincinnati squad will likely endure growing pains in 2012, but that could set up a playoff berth the following year.
Projection:
7-9 (3rd in AFC North)
2012 Fantasy Football Rankings
More
2012 NFL Season Previews
*** 2012 NFL DRAFT GRADES, OFFSEASON NEEDS BELOW COMMENT BOARD ***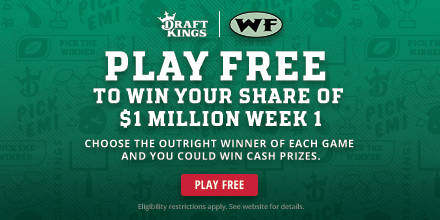 2012 NFL Draft Grade: B
Goals Entering the 2012 NFL Draft:
Andy Dalton had a surprisingly successful rookie campaign. The Bengals now have to find help for him on offense, namely at running back, receiver and guard. The 21st-overall selection should be used to sign Mike Wallace, there's no question about that. Meanwhile, the secondary needs multiple upgrades.
2012 NFL Draft Accomplishments:
So much for Mike Wallace, and so much for a running back. It amazes me that Cincinnati didn't address the position until its final pick (Dan Herron). Do they really think that BenJarvus Green-Ellis can handle the load? Cedric Benson would be a better option.
The Bengals made some great choices late in the draft, but their first round really bothers me. First of all, Dre Kirkpatrick has some work-ethic issues that need to be monitored - though Cincinnati's coaching staff is definitely used to that. Second, the No. 21 selection should have been used on David DeCastro. The Bengals traded down and obtained another guard, but in doing so, they allowed arch-rival Pittsburgh to obtain a player who is projected to be the top guard in the NFL over the next 10 years. I have a feeling the Bengals will really regret that.
It's a good thing that the Bengals had a strong Friday and Saturday. They found help for Dalton (Mohamed Sanu, Orson Charles, Marvin Jones) and made various great value picks. The first round, however, weighs down what is a solid draft overall.
2012 NFL Draft Individual Grades:
17. Dre Kirkpatrick, CB, Alabama: B- Grade
I'd probably mark this down as an A or A- if David DeCastro wasn't available. I like Dre Kirkpatrick as a prospect, and he fills a need as the only first-round cornerback still on the board. But passing on someone who could be the top guard over the next decade.
27. Kevin Zeitler, G, Wisconsin: C- Grade
Not a fan. Cordy Glenn and Courtney Upshaw were still available. Peter Konz as well. Glenn and Konz could have filled Cincinnati's need at guard, and unlike Zeitler, they would have offered positional versatility. This is the right range for Zeitler, and he'll probably be a good player, but the Bengals probably could have made a better choice.
53. Devon Still, DT, Penn State: B+ Grade
Devon Still was projected by some to be a late first-round pick. He has talent, but he was a one-year wonder, partly because of an injury history. Still, Still (that was fun) offers great value at No. 53. He's worth the risk in the second round.
83. Mohamed Sanu, WR, Rutgers: A Grade
This is not a prank call this time! After being tricked into thinking that he would be the Bengals' pick at No. 27 in the 2012 NFL Draft, Sanu finally gets drafted by Cincinnati. The Bengals needed an upgrade at receiver after losing Jerome Simpson to the Vikings in free agency. Sanu could have easily gone in the middle of the second round.
93. Brandon Thompson, DT, Clemson: A- Grade
Brandon Thompson was once in the discussion to be a late first-round pick. He probably should have gone in the second. The Bengals are getting great value with him at the end of the third. The only reason I'm downgrading this selection is that Cincinnati already took a defensive tackle, but the front office had a bunch of picks to work with, so it's not a big deal.
116. Orson Charles, TE, Georgia: A Grade
Cincinnati didn't have a second tight end, so Orson Charles makes sense in that regard. Charles would have been a second-round pick if he didn't have character concerns, but the Bengals don't care about that. They're getting great value for him in Round 4.
156. Shaun Prater, CB, Iowa: B+ Grade
The Bengals had to double up on cornerbacks. Shaun Prater could have easily gone atop Round 4, so Cincinnati is getting good value with him in the middle of the fifth round.
166. Marvin Jones, WR, California: A+ Grade
A steal late in the fifth round! Marvin Jones is a talented receiver who was overshadowed by Keenan Allen at California, who is a first-round pick in the
2013 NFL Mock Draft
. Jones was ranked No. 89 on Mike Mayock's board and No. 100 on the consensus chart.
167. George Iloka, S, Boise State: A Grade
Credit Charlie for calling that George Iloka would slip in the 2012 NFL Draft because of his really stiff hips. But Iloka has fallen enough; he's really good value here, and he's a perfect fit for Mike Zimmer's scheme.
191. Dan Herron, RB, Ohio State: B Grade
I'm shocked the Bengals waited this long to land a running back. They should have been able to come out of this draft with someone better than Dan Herron, who was No. 195 on the consensus board.
Season Summary:
The Bengals were the most average team in the league last year. They were 9-0 against teams that didn't make the postseason, and 0-8 versus playoff-qualifying opponents. They're really young though, so they should improve in 2012.
Offseason Moves:
Bengals announce retirement of G Jacob Bell
Vikings sign WR Jerome Simpson
Bengals re-sign OLB Dan Skuta
Giants acquire OLB Keith Rivers from Bengals for 5th-round pick
Bengals sign CB Terence Newman
Bengals re-sign OT Dennis Roland
Bengals sign G Jacob Bell
Bengals cut S Chris Crocker
Bengals re-sign OLB Manny Lawson
Bengals re-sign DT Pat Sims
Bengals sign DE Jamaal Anderson
Bengals re-sign OT Anthony Collins
Bengals sign DE Derrick Harvey
Bengals re-sign CB Pacman Jones
Bengals sign RB BenJarvus Green-Ellis
Broncos sign WR Andre Caldwell
Bengals re-sign S Reggie Nelson
Bengals sign CB Jason Allen
Bengals sign G Travelle Wharton
Colts sign G Mike McGlynn
Browns sign DE Frostee Rucker
Patriots sign DE Jonathan Fanene
Bengals franchise K Mike Nugent


Offseason Needs:
Cornerback: This was an area of strength recently, but Leon Hall tore his Achilles' tendon, so he won't be ready to play until 2013. It's highly likely that the Bengals will spend one of their two first-round picks on a cornerback. Drafted Dre Kirkpatrick and Shaun Prater; signed Jason Allen and Terence Newman; re-signed Pacman Jones


Running Back: The Bengals have a good run-blocking offensive line, but Cedric Benson couldn't take advantage of it. It's hard to imagine Cincinnati not spending one of its first three picks in the 2012 NFL Draft on a running back. Signed BenJarvus Green-Ellis; drafted Dan Herron


Two Safeties: Reggie Nelson is a free agent. Chris Crocker can't be allowed back after his horrible, low-effort performance against the Texans in the playoffs. Robert Sands, a fifth-round pick in 2011, could be one solution. Re-signed Reggie Nelson; drafted George Iloka


Two Guards: It'll be only one guard if the Bengals can re-sign Bobbie Williams. Nate Livings, also a free agent, was easily the worst lineman on Cincinnati's front in 2011. Signed Travelle Wharton; drafted Kevin Zeitler


Wide Receiver: Jerome Simpson is known for that mid-air somersault touchdown in Week 16, but he's an inconsistent free agent. Oh, and he was just arrested for drugs. Idiot. Drafted Mohamed Sanu and Marvin Jones


Defensive End: The Bengals have a bunch of decent pass-rushers, but none of them are really dominant. Signed Derrick Harvey and Jamaal Anderson


Defensive Tackle Depth: With Pat Sims and Jonathan Fanene hitting free agency, Cincinnati will need depth behind Domata Peko and Geno Atkins. Re-signed Pat Sims; drafted Devon Still and Brandon Thompson


Strongside Linebacker: Manny Lawson will be a free agent in March. Dontay Moch, last year's third-round pick, may not be ready to play in 2012, so the Bengals may want to bring in a temporary solution. Re-signing Lawson for a season or two would work. Re-signed Manny Lawson


Kicker: Mike Nugent went 33-of-38 in 2011, including 14-of-16 from 40-49. He's a free agent. Franchised Mike Nugent


2012 NFL Free Agent Signings:
Travelle Wharton, G, Panthers. Age: 31.
Signed with Bengals

Travelle Wharton is mediocre in pass protection, but he's one hell of a run-blocker. He was cut because he was owed almost $6 million in 2012. Wharton will be a good signing for power-blocking teams.


Jason Allen, CB, Texans. Age: 29.
Signed with Bengals

Jason Allen played surprisingly well in Wade Phillips' defense in 2011. He surrendered a completion percentage of only 50.6 and ate into Kareem Jackson's snaps late in the year.


BenJarvus Green-Ellis, RB, Patriots. Age: 27. -- Signed with Bengals (3 years)
Terence Newman, CB, Cowboys. Age: 33. -- Signed with Bengals
Jamaal Anderson, DE, Colts. Age: 26. -- Signed with Bengals
Derrick Harvey, DE, Broncos. Age: 25. -- Signed with Bengals



Cincinnati Bengals Free Agents:

Salary Cap: TBA.
Manny Lawson, OLB, Bengals. Age: 28.
Re-signed with Bengals

As expected, Manny Lawson thrived in the 4-3. He was a stout run defender as a two-down strongside linebacker in Cincinnati's stop unit.


Mike Nugent, K, Bengals. Age: 30.
Franchised by Bengals

Mike Nugent went 33-of-38 in 2011, including 14-of-16 from 40-49. However, he's just 3-of-8 from 50-plus dating back to 2007.


Bobbie Williams, G, Bengals. Age: 35.
Signed with Ravens

Bobbie Williams was missed after he landed on injured reserve with a broken ankle in early December. He's still getting the job done as a run-blocker, but he'll be 36 on Sept. 25.


Jonathan Fanene, DE/DT, Bengals. Age: 30.
Signed with Patriots (3 years)

Jonathan Fanene's best skill is stopping the run, as you might expect from a 290-pounder. He can also put some pressure on the quarterback, as evidenced by his six sacks in 2011. Unfortunately, he'll be 30 in March, so his best days are behind him.


Cedric Benson, RB, Bengals. Age: 29.
Cedric Benson can be a solid backup running back at this point of his career, but that's about it. Despite playing behind a really good offensive line, he couldn't even rush for four yards per carry.


Reggie Nelson, FS, Bengals. Age: 28.
Re-signed with Bengals

Reggie Nelson found a home in Marvin Lewis' defense, performing well early on. However, he really struggled down the stretch.


Anthony Collins, OT, Bengals. Age: 26.
Re-signed with Bengals

Anthony Collins has always played well when called upon in relief the past couple of years. He could start on some teams.


Jerome Simpson, WR, Bengals. Age: 26.
Signed with Vikings (1 year)

Jerome Simpson had that acrobatic touchdown in Week 16, but was otherwise really inconsistent. He's still young though, and the talent is unquestionably there. Unfortunately, his alleged drug connections downgrade him.


Chris Pressley (RFA), FB, Bengals. Age: 26. -- Re-signed with Bengals (2 years)
Frostee Rucker, DE, Bengals. Age: 28. -- Signed with Browns (5 years)
Brandon Johnson, OLB, Bengals. Age: 29. -- Signed with Steelers
Nate Livings, G, Bengals. Age: 30. -- Signed with Cowboys (5 years, $19 million)
Chris Crocker, S, Bengals. Age: 32.
Andre Caldwell, WR, Bengals. Age: 27. -- Signed with Broncos
Pat Sims, DT, Bengals. Age: 26. -- Re-signed with Bengals
Kelly Jennings, CB, Bengals. Age: 29.
Dan Skuta (RFA), OLB, Bengals. Age: 26. -- Re-signed with Bengals (1 year, $1.26 million)
Pacman Jones, CB, Bengals. Age: 28. -- Re-signed with Bengals
Gibril Wilson, S, Bengals. Age: 30.
Bo Scaife, TE, Bengals. Age: 31.
Donald Lee, TE, Bengals. Age: 32.
Mike McGlynn, G, Bengals. Age: 27. -- Signed with Colts
Dennis Roland, OT, Bengals. Age: 29. -- Re-signed with Bengals
Nick Hayden (RFA), DT, Bengals. Age: 26.
Terrell Owens, WR, Bengals. Age: 38.
2012 NFL Free Agent Rankings Coming Soon
Divisional Rival History:

Baltimore Ravens: Marvin Lewis won six of nine against his former team prior to 2011, but the Ravens swept this past season.


Cleveland Browns: Carson Palmer was 9-3 lifetime against the Browns. Andy Dalton is now 2-0.


Pittsburgh Steelers: The road team has inexplicably claimed nine of the past 13 meetings. Go figure.



Features to be Posted This Offseason:
2012 NFL Draft Grades (Pick-by-Pick NFL Draft Grades as well - Live on Draft Day!)
Detailed season preview
Fantasy football projections
Positional rankings
Daily updates on free-agent signings


More 2011 NFL Offseason Pages:

DAL / NYG / PHI / WAS /
CHI / DET / GB / MIN /
ATL / CAR / NO / TB /
ARZ / SEA / SF / STL /
BUF / MIA / NE / NYJ /
BAL / CIN / CLE / PIT /
HOU / IND / JAX / TEN /
DEN / KC / OAK / SD /




2012 NFL Offseason Pages


NFL Picks - Nov. 13


2019 NFL Mock Draft - Nov. 8


2020 NFL Mock Draft - Nov. 3


Fantasy Football Rankings - Sept. 5


2019 NBA Mock Draft - Aug. 13


NFL Power Rankings - June 3