Missing Include for PHPIncludeFailed_dropdownoffseason2011.php

Jacksonville Jaguars (Last Year: 8-8)
-
Buy Tickets
2011 NFL Season Preview:
Veteran Additions:
C Jason Spitz, DE Matt Roth, OLB Clint Session, ILB Paul Posluszny, CB Drew Coleman, SS Dawan Landry, P Matt Turk.
Early Draft Picks:
QB Blaine Gabbert, OT/G Will Rackley. WR Cecil Shorts, S Chris Prosinski.
Offseason Losses:
QB Trent Edwards, WR Mike Sims-Walker, OT Jordan Black, G Vince Manuwai, G Justin Smiley, DE Derrick Harvey, OLB Justin Durant, ILB Kirk Morrison, S Sean Considine, S Tyron Brackenridge, P Adam Podlesh.
2011 Jacksonville Jaguars Offense:
Points are going to be hard to come by this season for the Jaguars. The starting quarterback has lost support from the front office; the Pro Bowl running back has knee issues and isn't confident that he can last the whole season; last year's No. 1 receiver signed with the Rams; and a starting guard was cut because he showed up to training camp weighing close to 400 pounds. Other than that, everything is all fine and dandy in Jacksonville.
Beginning with the first item on that dubious list, general manager Gene Smith traded up from No. 16 to No. 10 in the 2011 NFL Draft in order to select quarterback Blaine Gabbert. Gabbert has the physical tools and intelligence to be a successful pro quarterback, but because of the shortened offseason, he won't be effective if he has to step in under center.
The bigger issue is Jacksonville has pretty much given up on David Garrard. Jack Del Rio has stated that he doesn't believe Garrard is an elite quarterback. That may sound like an obvious statement, but a coach shouldn't say something like that about his signal-caller. Smith apparently agreed with Del Rio, considering the team's first-round selection.
Of all the concerns posted in this first paragraph, Maurice Jones-Drew's knees are the most significant. Jones-Drew missed some action last season and subsequently had knee surgery. He told the media this offseason that he expects to shoulder less of a workload, and that prediction is apparently coming to fruition, as he's being limited in training camp. Jones-Drew is very unlikely to play all 16 games this year, so backup Rashad Jennings, who rushed for 108 yards and a touchdown against Houston in the finale, will have to step in.
If Jones-Drew misses time, Garrard won't really have anything to work with. Tight end Marcedes Lewis caught 10 touchdowns last season, but he had done nothing in his career before that. With a new 5-year, $35 million contract, it's reasonable to expect less than 100-percent effort from Lewis, especially if things start going bad.
As for the receivers, Mike Sims-Walker is gone, leaving Mike Thomas and Jason Hill as the starters in his wake. Thomas is a solid possession guy (66 catches, 820 yards), but he's definitely not a No. 1 receiver in this league. Hill shouldn't even be starting.
On the offensive line, overweight Vince Manuwai is gone, as mentioned previously. His replacement will be Packers reject Jason Spitz, who really figures to struggle as a starter. The good news though is that right tackle Eben Britton, who missed more than half of 2010, will be back in the lineup after undergoing shoulder surgery this offseason. Britton will reprise his role on the front across from third-year left tackle Eugene Monroe, who really needs to improve this season. Monroe was guilty of nine penalties and five sacks in 15 games during the 2010 campaign.
Another lineman who needs to progress for Jacksonville to be successful is right guard Uche Nwaneri, who was also responsible for five sacks - a very high total for a player at his position. In fact, the sole bright spot for the Jaguars' offensive line in 2010 was center Brad Meester, who could easily decline because he turned 34 a few months ago.
2011 Jacksonville Jaguars Defense:
The Jaguars spent quite a bit of money upgrading their front seven this offseason. Between inside linebacker Paul Posluszny, weakside linebacker Clint Session and strong safety Dawan Landry, Gene Smith handed out $99.5 million in total money and $38 million guaranteed.
Whether this Daniel Snyder-esque strategy works or not, at least Smith tried. Houston's pass defense was a running joke this past offseason, but Jacksonville's unit was actually worse statistically; the Jaguars permitted an 8.3 YPA compared to the Texans' 8.2.
Will these moves work though? Landry is definitely an upgrade over the dreadful Don Carey, but because the Jaguars don't have a legitimate free safety, he'll have to play that position. Courtney Greene, a liability in pass coverage, will play Landry's natural strong safety position.
At cornerback, Rashean Mathis and Derek Cox will resume their roles as the team's starters. Mathis, turning 31 prior to the season opener, had a pretty sub par 2010 campaign. Cox, meanwhile, wasn't any better; he was flagged for nine penalties.
The re-made linebacking corps will be the strength of Jacksonville's defense, though that was the case last year. Paul Posluszny, replacing Kirk Morrison, is great when healthy, while strongside linebacker Daryl Smith is perennially underrated. The Clint Session signing, however, was a bit questionable. Session is a marginal player at best, and the track history of Colts players contributing elsewhere is pretty bleak.
All of this is nice, but the name of the game defensively in the NFL is applying pressure on the quarterback, which is something the Jaguars can't do. The team finished tied for 29th in sacks last season with 26, and figures to be around that area in 2011.
Starting defensive end Aaron Kampman, 32 in November, is coming off a second torn ACL in as many years. He's a long shot to be effective, so it'll be up to right end Jeremy Mincey to disrupt the opposing backfield. Mincey showed some promise at the end of the 2010 campaign, registering four sacks in his final seven games, but is far from a proven commodity. Newly signed Matt Roth will also be in the mix, but he's playing out of his element; he's a 3-4 player stuck in the 4-3.
It's conceivable that defensive tackle Tyson Alualu could lead the team in sacks this year. Alualu was considered a reach as the No. 10 overall selection in the 2010 NFL Draft. While he played pretty well as a rookie in some aspects (3.5 sacks), he was washed away against the run, which was the knock on him coming out of Cal. Alualu is far from a bust - no one said he would be - but he's definitely not 10th-overall pick material.
Alualu was part of the reason Jacksonville was 31st against the rush in 2010 (4.8 YPC allowed), and the team will be near the bottom of that list if nose tackle Terrance Knighton doesn't get his act together. Knighton is a monstrous run-stuffer who was great for the Jaguars last season, but he is currently out of shape in training camp. As of Aug. 8, he hasn't even practiced.
2011 Jacksonville Jaguars Schedule and Intangibles:
Jacksonville's hot and humid climate contributed to its outstanding 77-43 home record since 1995, excluding a fluke 2008 campaign in which the team went 2-6 as hosts.
Josh Scobee mustered the worst kicking percentage in his career in 2009, going just 18-of-28 for 64.3 percent. He improved a bit last year, hitting 22-of-28 attempts (78.6%), though he was 2-of-2 from 50-plus.
The Jaguars have downgraded their punter; they've gone from Adam Podlesh, who booted nearly half of his attempts inside the 20 despite maintaining a solid 43.8 average, to 43-year-old Matt Turk, who averaged 42.1 yards per punt.
Jacksonville had a punt return touchdown from Mike Thomas, but allowed a kickoff return score to the opposition. Still, the team had the better return averages, including Deji Karim's 25.0 on kickoffs and Mike Thomas' 10.5 on punts.
As for the schedule, the Jaguars have a pretty tough slate. Between Weeks 6 and 10, they must face Pittsburgh (road), Baltimore (home), Houston (road) and Indianapolis (road). At the end of the year, five of the final six opponents are Houston (home), San Diego (home), Tampa Bay (home), Atlanta (road) and Indianapolis (home).
2011 Jacksonville Jaguars Positional Rankings (1-5 stars):
| | | | | | |
| --- | --- | --- | --- | --- | --- |
| Quarterbacks | | Offensive Line | | Secondary | |
| Running Backs | | Defensive Line | | Special Teams | |
| Receivers | | Linebackers | | Coaching | |
2011 Jacksonville Jaguars Analysis:
Are the Jaguars building for the future, or are they trying to win now? General manager Gene Smith doesn't seem to know, as his wishy-washy offseason could capsize the team. On one hand, Smith is looking toward the future by spending such a high pick on an eventual replacement for David Garrard. On the other hand, spending $100 million on three veterans in free agency says Smith plans on making the playoffs this year.
The Carolina Panthers tried this strategy last year and failed. The same with the Philadelphia Eagles when they drafted Kevin Kolb. It's confusing, and it sends mixed signals to the locker room. As with Fox in Carolina, Jack Del Rio could find himself out of a job at the end of the year. It'll be surprising if Jacksonville is even mediocre; they could easily just bottom out like the Panthers did this past season.
Projection:
4-12 (4th in AFC South)
2011 Fantasy Football Rankings
More
2011 NFL Season Previews
*** 2011 NFL DRAFT GRADES, OFFSEASON NEEDS BELOW COMMENT BOARD ***
2011 NFL Draft Grades:
What is Jacksonville's plan? Apparently, the team doesn't plan on winning now, which has to be a major slap in the face to David Garrard and Jack Del Rio. Otherwise, they wouldn't have used most of their 2011 NFL Draft resources on Blaine Gabbert. This is not an indictment on Gabbert; rather just an observation that a front office is sending mixed signals and doesn't appear to be on the same page as its coach, a la the 2010 Carolina Panthers. And we all saw what happened there.
I only liked two of the Jaguars' picks. Will Rackley and Cecil Shorts could both start in 2011.
Unfortunately, that's the only nice thing I have to say about Jacksonville's draft. The team did not improve its weak pass rush or its abysmal secondary, and it reached twice with its early Day 3 selections.
Overall 2011 NFL Draft Grade given on 5/1/11: D
2011 NFL Draft Individual Grades:
10. Blaine Gabbert, QB, Missouri
New regimes mean new quarterbacks. Just not in Jacksonville. This pick is a little weird. What happens if the Jaguars stink next year - very possible - and Jack Del Rio is fired? Suddenly, Gene Smith will have to find a coach who wants to work with Blaine Gabbert.
I think Gabbert will be OK. I like the fact that he can sit behind David Garrard for a year or two - but this sends a message that the Jaguars are not ready to win now. I can't imagine Del Rio is too pleased about this.
(Pick Grade: C)
76. Will Rackley, OT/G, Lehigh
The Jaguars moved up four spots to select Will Rackley. This is pretty good value because Rackley was projected by some as a second-round prospect. Jacksonville had to improve its offensive line, and Rackley could be the answer.
(Pick Grade: A)
114. Cecil Shorts, WR, Mount Union
Cecil Shorts is definitely a Gene Smith player. The Jaguars had to upgrade their abysmal receiving corps, and Shorts definitely fits the range in the middle of Round 4.
(Pick Grade: B)
121. Chris Prosinski, S, Wyoming
I didn't have Chris Prosinski as a draftable prospect, so I wanted to see where other services ranked him. Scouts Inc. had Prosinski as the No. 39 safety in this class. #SMH.
(Pick Grade: F)
147. Rod Isaac, DB, Middle Tennessee State
I'll be honest. I have absolutely no idea who this is. I just looked on NFL Draft Scout, and he's their No. 518 player. Ouch.
(Pick Grade: Z-)
Season Summary:
All the Jaguars had to do was beat the Colts in Week 15, and the divisional crown was theirs. Indianapolis won, 34-24, and Jacksonville would go on to lose its remaining games. This season wasn't a complete failure, however. The Jaguars actually sold tickets this year, which was a big step toward keeping the team from moving to Los Angeles.
Offseason Moves:
Jaguars re-sign TE Marcedes Lewis
Broncos sign DE Derrick Harvey
Raiders sign QB Trent Edwards
Jaguars sign S Dawan Landry
Rams sign WR Mike Sims-Walker
Jaguars sign CB Drew Coleman
Jaguars cut S Tyron Brackenridge
Jaguars cut G Vince Manuwai
Jaguars cut DE Derrick Harvey
Jaguars sign C Jason Spitz
Jaguars sign P Matt Turk
Jaguars sign OLB Clint Session
Panthers sign SS Sean Considine
Jaguars cut G Justin Smiley
Bears sign P Adam Podlesh
Lions sign OLB Justin Durant
Jaguars sign OLB Paol Posluszny
Jaguars sign WR Armon Binns
Jaguars sign ILB Scott Lutrus
Jaguars re-sign WR Jason Hill
Jaguars re-sign CB David Jones
Jaguars re-sign QB Luke McCown
Jaguars cut OT Jordan Black


Offseason Needs:
Defensive End: The Jaguars finished with just 26 sacks this season. Aaron Kampman has suffered two ACL tears in the past two years, and can no longer be counted on as a starter on the defensive line. Jacksonville will have tons of options with the 16th pick in the 2011 NFL Draft, including Ryan Kerrigan, Aldon Smith and J.J. Watt. Signed Matt Roth


Two Safeties: The free safety position (Don Carey) is more dire than strong safety (Courtney Greene), but both slots absolutely must be addressed this offseason. Multiple Day 2 picks could be spent to help this area. Signed Dawan Landry; drafted Chris Prosinski


Cornerback: As you can see, Jacksonville's secondary has numerous holes. Derek Cox is often torched and can't continue to start across from Rashean Mathis. A Day 2 selection will probably be spent on an upgrade. Signed Drew Coleman; drafted Rod Isaac


Wide Receiver: Mike Sims-Walker, a free agent, probably won't be back next year. The Jaguars will have to find a new starting wideout across from Mike Thomas. If Julio Jones falls to No. 16 in the 2011 NFL Draft, he might be the pick. Drafted Cecil Shorts; signed Armon Binns


Weakside Linebacker: The oft-injured Justin Durant is a free agent. If he's not retained, Jacksonville will need a replacement. Signed Clint Session


Quarterback: The Jaguars need a young quarterback to groom behind David Garrard. They may spend a Day 2 selection on someone like Pat Devlin or Nathan Enderle. Drafted Blaine Gabbert


Offensive Line Depth: Jacksonville needs to do better than Jordan Black as a swing tackle behind Eugene Monroe and Eben Britton. Black was abysmal in 2010. Signed Jason Spitz; drafted Will Rackley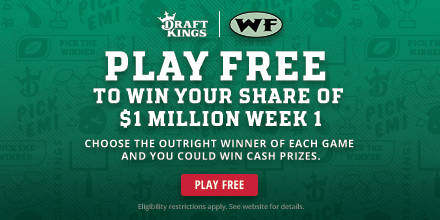 2011 NFL Free Agent Signings:
Paul Posluszny, ILB, Bills. Age: 26.
Signed with Jaguars (6 years)

The centerpiece of Buffalo's defense, Paul Posluszny had 151 tackles in 2010. The Bills can't afford to let him go.


Dawan Landry, SS, Ravens. Age: 28.
Signed with Jaguars

Already a terrific run-support safety, Dawan Landry improved his coverage skills this past season.


Matt Roth, DE/OLB, Browns. Age: 28.
Signed with Jaguars (1 year, $3 million)

I'm not sure if Math Roth was hurt or not down the stretch, but he struggled late in the year after starting out really well.


Clint Session, OLB, Colts. Age: 26.
Signed with Jaguars (5 years, $30 million)

The Colts missed Clint Session last year; he played in only five games because of an elbow injury.


Drew Coleman, CB, Jets. Age: 28. -- Re-signed with Jaguars (3 years, $7.4 million)
Jason Spitz, C, Packers. Age: 28. -- Signed with Jaguars (3 years)
Scott Lutrus, ILB, Connecticut. Age: 23. -- Signed with Jaguars
Armon Binns, WR, Cincinnati. Age: 21. -- Signed with Jaguars
Matt Turk, P, Texans. Age: 43. -- Signed with Jaguars



Jacksonville Jaguars Free Agents:

Salary Cap: No cap.
Adam Podlesh, P, Jaguars. Age: 28.
Signed with Bears (5 years)

Adam Podlesh averaged 43.8 yards per punt with nearly half of his attempts planted inside the 20.


Marcedes Lewis, TE, Jaguars. Age: 27.
Franchised by Jaguars

Marcedes Lewis finally lived up to expectations, catching 58 balls for 700 yards and 10 touchdowns in 2010. Isn't it a bit convenient though that he finally played well when he was in his contract year? Be careful, Jags.


Kirk Morrison, ILB, Jaguars. Age: 29.
Kirk Morrison is a decent middle linebacker who thrives in run support. He's not terrible in coverage, but could be better in that department.


Mike Sims-Walker, WR, Jaguars. Age: 26.
Signed with Rams (1 year)

Mike Sims-Walker had a very good year in 2009 (63 catches, 869 yards, 7 TDs), but struggled with various leg injuries the past two seasons. He's a quality No. 2 wideout if he can stay healthy. That's a big if, however.


Justin Durant, OLB, Jaguars. Age: 25.
Signed with Lions (2 years)

Justin Durant is a quality weakside linebacker, but is frequently injured.


Derrick Harvey, DE, Jaguars. Age: 24.
Signed with Broncos

Derrick Harvey was the eighth pick in the 2008 NFL Draft. He's been a huge bust, but he's still really young, so perhaps he can develop into a solid pass-rusher with a better coaching staff.


Courtney Greene (ERFA), SS, Jaguars. Age: 24.
Courtney Greene plays the run well as an in-the-box strong safety, but really struggles in coverage.


Luke McCown, QB, Jaguars. Age: 30.
Re-signed with Jaguars (1 year)

Back in August, I predicted that Luke McCown would supplant David Garrard as the starter this year. McCown came in for an ineffective Garrard in Week 2, but tore his ACL amid going 11-of-19 for 120 yards. McCown is a quality backup who won't kill a team if he has to start for a few games.


Jason Hill, WR, Jaguars. Age: 26. -- Re-signed with Jaguars (2 years)
Jordan Black, OT, Jaguars. Age: 31. -- Signed with Saints
William Middleton (ERFA), CB, Jaguars. Age: 25.
Sean Considine, SS, Jaguars. Age: 28. -- Signed with Panthers (1 year)
Justin Smiley, G, Jaguars. Age: 29.
Vince Manuwai, G, Jaguars. Age: 31.
Leger Douzable (RFA), DT, Jaguars. Age: 25.
David Jones, CB, Jaguars. Age: 25. -- Re-signed with Jaguars
Trent Edwards, QB, Jaguars. Age: 27. -- Signed with Raiders
Tyron Brackenridge, S, Jaguars. Age: 27.
Zach Potter, TE, Jaguars. Age: 25.
Bryan Smith, DE/OLB, Jaguars. Age: 27.
Todd Bouman, QB, Jaguars. Age: 39.



Missing Include for PHPIncludeFailed_fa2011.php


Divisional Rival History:


Houston Texans: The Jaguars have won four of the past six, including that crazy Hail Mary game.


Indianapolis Colts: Most of these games are close; 15 of the past 18 meetings have been decided by eight points or fewer. The Jaguars won one of the black-sheep contests, 44-17 on Dec. 10, 2006. David Garrard got hurt in the other. The third was a three-point game until a very late Indianapolis touchdown.


Tennessee Titans: If you watched old and improved NFL Primetime you might remember that Chris Berman always said, "The Titans know all and tell all at Alltel Stadium." That's definitely true; Tennessee has won six of the previous nine in this heated rivalry.



Features to be Posted This Offseason:
2011 NFL Draft Grades (Pick-by-Pick NFL Draft Grades as well - Live on Draft Day!)
Detailed season preview
Fantasy football projections
Positional rankings
Daily updates on free-agent signings



Missing Include for PHPIncludeFailed_offseasonmenu2011.php
2011 NFL Offseason Pages


NFL Picks - Sept. 24


2019 NFL Mock Draft - Sept. 20


Fantasy Football Rankings - Sept. 5


2019 NBA Mock Draft - Aug. 13


2020 NFL Mock Draft - Aug. 1


NFL Power Rankings - June 3