Kansas City Chiefs (Last Year: 10-6)
-
Buy Tickets
2011 NFL Season Preview:
Veteran Additions:
FB Le'Ron McClain, WR Steve Breaston, OT Jared Gaither, ILB Brandon Siler, NT Kelly Gregg, S Sabby Piscitelli.
Early Draft Picks:
WR Jonathan Baldwin, C Rodney Hudson, DE/OLB Justin Houston, CB Jalil Brown, NT Jerrell Powe.
Offseason Losses:
OC Charlie Weis, WR Chris Chambers, G Brian Waters, DE/DT Shaun Smith, NT Ron Edwards, DE/OLB Mike Vrabel, CB Maurice Leggett.
2011 Kansas City Chiefs Offense:
What the Chiefs were able to accomplish in 2010 was a testament to the impact great offensive and defensive coordinators can have in the NFL. Matt Cassel was lost in 2009, completing 55 percent of his passes as he threw for 2,924 yards, 16 touchdowns and 16 interceptions with a dreadful 5.9 YPA. With Charlie Weis, Cassel's numbers improved to 3,116 yards, 27 touchdowns, seven picks, with a 6.9 YPA and a 58.2 completion percentage.
Unfortunately for Cassel, Weis is gone. Weis and Todd Haley were at odds with each other, as Haley reportedly stripped Weis of his play-calling duties in the second half of the team's
playoff loss to Baltimore
. Cassel will undoubtedly struggle with first-year coordinator Bill Muir; the former Patriot quarterback was already showing signs of regression at the end of last season. In his final two games, including the playoff contest, Cassel was a combined 20-of-48 for 185 yards, no touchdowns and five interceptions. That's a completion percentage of 41.7 and a YPA of 3.9.
Cassel's just not very good. He has accuracy issues and struggles to make all of the throws because of a lacking arm. Cassel completed just 14-of-57 attempts longer than 20 yards in 2010, bad enough for last place in that category in the NFL.
Cassel has two very talented players around him to prevent a complete collapse. Those would be obviously be Jamaal Charles and Dwayne Bowe. Charles is one of the better running backs in the NFL, capable of going the distance on any play. What's frustrating, however, is that Haley refuses to utilize Charles as much as he should, perhaps believing that Charles is too small and brittle (5-11, 199) to carry the load. Charles received only one touch after the first drive in the second half of that Baltimore loss. That's inexcusable.
Bowe impressively snagged 15 touchdowns last year. It's unreasonable to expect him to duplicate that feat - especially with the departure of Weis - but Bowe remains a legitimate No. 1 receiver. He'll be joined by two new acquisitions in the receiving corps: rookie Jonathan Baldwin and former Cardinal Steve Breaston. Baldwin is a physical freak at 6-4, 228, but like most rookies, he's going to struggle this year because of the shortened offseason. Breaston, meanwhile, was probably a waste of a signing. Arizona put forth no effort to retain him because his knees are shot.
Luckily for Cassel, he'll have a secondary reliable weapon in tight end Tony Moeaki, who hauled in 47 receptions for 556 yards and three touchdowns as a rookie in 2010. Moeaki was constantly injured at Iowa, so it was a pleasant surprise to see him stay healthy in his first NFL season.
Kansas City's offensive line remains a concern. The good news is that the team was happy to get back center Casey Wiegmann for one more year. Wiegmann is a declining player at 38, but he's reliable and will provide some continuity up front as rookie Rodney Hudson is groomed to replace him.
The bad news is two-fold. First, the Chiefs still have gaping holes at the tackle positions. Left tackle Branden Albert surrendered 11 sacks (including one in the playoff loss) and was penalized nine times last year. On the other side, Kansas City will feature a platoon of Ryan O'Callaghan and Barry Richardson. The former is the better of the two, but he can't stay healthy. Richardson, meanwhile, is brutal in pass protection.
Second, the Chiefs parted ways with their best offensive lineman this offseason, Brian Waters. Second-year Jon Asamoah will step into the left guard slot. Asamoah has just one career start. He played well in that game, but the Bills didn't exactly offer much of a challenge. With Waters gone, Kansas City's new top lineman is right guard Ryan Lilja, who gave up just one sack.
2011 Kansas City Chiefs Defense:
Just as Charlie Weis worked miracles with the offense, Romeo Crennel upgraded a Kansas City defense that overachieved past its talent level in 2010. Though unlike Weis, Crennel will remain with the team for a second year.
One area in which the Chiefs struggled despite Crennel's best efforts was run defense. They ranked 20th in the NFL, allowing 4.4 yards per carry to the opposition. That figure will improve in 2011, thanks to the addition of nose tackle Kelly Gregg. Gregg is old (35), but still proved to be a sound, two-down run-stuffer with the Ravens last year. He'll probably wear down as the season goes on, so Kansas City fans will be hoping that sixth-round rookie Jerrell Powe can step in if needed in late November or December.
A pair of former top-five draft picks join Gregg up front. After two disappointing seasons, Glenn Dorsey played very well in 2010. He didn't offer much of a pass rush (two sacks), but was very stout against the run. Tyson Jackson, on the other hand, struggled once again. He gave way to Wallace Gilberry on third down. The 6-2, 270-pound Gilberry was second on the team with seven sacks. He'll be back in 2011 after getting a second-round tender this offseason.
Gilberry trailed only Tamba Hali in sacks. Hali had a magnificent 2010 campaign, recording 16.5 sacks if you count the pair he registered in the playoffs. Hali was franchised, and figures to be even more dangerous once the Chiefs can develop rookie Justin Houston at the other rush linebacker position. Houston was a first-round talent who slipped to the third round this past April due to character concerns. He probably won't contribute much this year because of the shortened offseason, so it'll be up to Andy Studebaker to replace the retired Mike Vrabel; Studebaker had 2.5 sacks in limited playing time in 2010.
The rest of Kansas City's linebacking corps is comprised of Derrick Johnson, a Pro Bowler, and Jovan Belcher. Belcher is relatively unknown, but played well at times last season. The 24-year-old Maine product stood out in the playoff loss to the Ravens, notching five tackles and two sacks. He'll face training camp competition from former Charger Brandon Siler.
The strength of the Chiefs' defense is in the secondary. Kansas City boasts one of the top cornerback tandems in the entire league. Brandon Flowers and Brandon Carr were largely responsible for the team ranking fifth in the NFL in terms of YPA allowed (6.6).
Kansas City's safety play wasn't bad either. Eric Berry, chosen No. 5 overall in the 2010 NFL Draft, really struggled early on, but settled in as the season went along. He was great in the team's loss to Baltimore. Kendrick Lewis, manning the free safety slot, was solid, but unspectacular.
2011 Kansas City Chiefs Schedule and Intangibles:
As stated earlier, the loss of Charlie Weis will be huge. New offensive coordinator Bill Muir never developed a quarterback when he held that job in Tampa Bay from 2002 to 2008, so it's likely that Matt Cassel, and consequently the offense as a whole, will regress this season.
The Chiefs brought back the Arrowhead magic that was missing between the 2007 and 2009 seasons. In that span, Kansas City was 4-20 as a host. In 2010, that record was 7-2, though one of the two losses was to Baltimore in the playoffs.
Here's a dubious Todd Haley stat: In his two years with the Chiefs, he is 3-7 after Dec. 5. That obviously has to improve.
The Chiefs had that Dexter McCluster punt return for a touchdown in the opener against San Diego, but didn't score again on special teams after that. Javier Arenas' 8.3 punt return average was disappointing.
Kicker Ryan Succop drilled 25-of-29 attempts as a rookie in 2009, but was just 20-of-26 last year. He was just 1-of-3 from 50-plus. Meanwhile, punter Dustin Colquitt was solid, maintaining a 44.4 average with 33-of-88 attempts inside the 20.
Kansas City feasted on a ridiculously easy schedule last season; excluding Seattle for obvious reasons, the team didn't beat a single playoff squad in 2010. In fact, the Chiefs battled just three teams that reached the postseason last year: aforementioned Seattle, Indianapolis (19-9 loss) and Baltimore (30-7 loss). It gets much more difficult this year. Six of this season's opponents reached the playoffs: Indianapolis, New England, Pittsburgh, Chicago, Green Bay and the New York Jets.
2011 Kansas City Chiefs Positional Rankings (1-5 stars):
| | | | | | |
| --- | --- | --- | --- | --- | --- |
| Quarterbacks | | Offensive Line | | Secondary | |
| Running Backs | | Defensive Line | | Special Teams | |
| Receivers | | Linebackers | | Coaching | |
2011 Kansas City Chiefs Analysis:
Kansas City overachieved last year, thanks to great coaching and an easy schedule. The team won't be as lucky in 2011. Charlie Weis is gone, while the schedule is more taxing.
I expect the opposite to occur this year. Instead of being worse than their record indicated in 2010, they'll be better than their record indicates this season. Their brutal, late stretch of consecutive games against the Patriots, Steelers, Bears, Jets and Packers will knock them out of AFC West contention.
Projection:
6-10 (2nd in AFC West)
2011 Fantasy Football Rankings
More
2011 NFL Season Previews
*** 2011 NFL DRAFT GRADES, OFFSEASON NEEDS BELOW COMMENT BOARD ***
2011 NFL Draft Grades:
No one is talking about Kansas City's draft, but I think Scott Pioli did a really good job. Pioli spent the entire weekend filling needs by selecting some of the better players on the board. He even picked up an extra third-rounder after trading down five spots on Thursday night.
The additions of Jonathan Baldwin to the receiving corps and Rodney Hudson to the interior of the offensive front may help offset the loss of Charlie Weis. Meanwhile, Justin Houston and Jerrell Powe could actually make big contributions as rookies despite being chosen in the third and sixth round, respectively.
I didn't like a couple of the Chiefs' late-round selections, but overall, I'm a fan of this draft class.
Overall 2011 NFL Draft Grade given on 5/1/11: A-
2011 NFL Draft Individual Grades:
26. Jonathan Baldwin, WR, Pittsburgh
Jonathan Baldwin is really talented, and the Chiefs are getting a much-needed secondary weapon for Matt Cassel. This pick alone would be a B, but I like that the Chiefs moved down and picked up an extra third.
(Pick Grade: A)
55. Rodney Hudson, C, Florida State
This is about the right range for Rodney Hudson. He'll potentially fill a big void for the Chiefs, as Casey Wiegmann could be heading for retirement this offseason.
(Pick Grade: B)
70. Justin Houston, DE/OLB, Georgia
A predictable drop for Justin Houston, who tested positive for marijuana at the Combine. Houston may have been a mid first-round pick otherwise, so the Chiefs are getting a steal, much like the Patriots did with Aaron Hernandez in Round 4 last year. Houston could be a great complement for Tamba Hali.
(Pick Grade: A)
86. Allen Bailey, DE/DT, Miami
Allen Bailey doesn't fill a big need for the Chiefs, but he's a value selection at the end of the third round. Bailey could have easily gone in the second round. He'll push Tyson Jackson.
(Pick Grade: B)
118. Jalil Brown, CB, Colorado
I'm not crazy about this pick. I didn't feel like cornerback was a big need for the Chiefs, though drafting one doesn't hurt. Plus, Jalil Brown isn't a great value or anything. He fits the range as a mid-Round 4 prospect, but meh...
(Pick Grade: C)
135. Ricky Stanzi, QB, Iowa
I thought the Chiefs would take Ricky Stanzi in Round 4, so I like the value the Chiefs are getting at the top of the fifth round. Matt Cassel imploded in the playoffs and figures to struggle without Charlie Weis. Stanzi is a nice project who could take over for Cassel in a couple of years.
(Pick Grade: A)
140. Gabe Miller, DE/OLB, Oregon State
Who the hell is Gabe Miller? Seriously. He's not on my board. He's not on Scouts Inc.'s board. He's No. 286 at NFL Draft Scout. What a weird pick.
(Pick Grade: F)
199. Jerrell Powe, NT, Ole Miss
Has Scott Pioli found his Vince Wilfork? Maybe. Jerrell Powe is a great value pick at the bottom of the sixth round. He was once considered a Round 2 prospect, but was slated for the fourth or fifth round by most.
(Pick Grade: A)
223. Shane Bannon, FB, Yale
As I wrote in another spot, I have no problem with a team taking a fullback in Round 7. I just feel like there were better ones available.
(Pick Grade: C)
Season Summary:
This Chiefs team reminded me a lot of the 2009 Broncos. Both had mediocre quarterbacks whose limitations made a deep playoff run impossible. Both shined early thanks to an easy schedule. Both struggled down the stretch and were finally exposed by superior opponents. And both had overbearing head coaches who axed an important assistant coach after the season finished. In 2010, the Broncos struggled, so one can only assume...
Offseason Moves:
Chiefs sign OT Jared Gaither
Lions sign C Rudy Niswanger
Chiefs sign S Sabby Piscitelli
Chiefs re-sign CB Brandon Carr
Chiefs re-sign DE/OLB Tamba Hali
Chiefs sign FB Le'Ron McClain
Chiefs re-sign DE/DT Wallace Gilberry
Chiefs sign ILB Brandon Siler
Chiefs re-sign OT Ryan O'Callaghan
Chiefs sign NT Kelly Gregg
Chiefs re-sign TE Leonard Pope
Chiefs cut TE Brad Cottam
Titans sign DE/DT Shaun Smith
Chiefs cut G Brian Waters
Chiefs cut WR Chris Chambers
Lions sign CB Maurice Leggett
Chiefs sign WR Steve Breaston
Panthers sign NT Ron Edwards
Chiefs re-sign S Jon McGraw
Chiefs re-sign C Casey Wiegmann
Chiefs re-sign WR Terrance Copper
Chiefs announce retirement of DE/OLB Mike Vrabel
Chiefs tender OT Barry Richardson
Chiefs franchise DE/OLB Tamba Hali


Offseason Needs:
Rush Linebacker: Make it two rush linebackers if the Chiefs can't retain Tamba Hali. Kansas City had nothing across from Hali, as Mike Vrabel failed to register a single sack all season. Justin Houston is currently the favorite to be chosen with the 21st pick in the 2011 NFL Draft. Drafted Justin Houston and Gabe Miller


Wide Receiver: The Chiefs used bums like Chris Chambers and Terrance Copper across from Dwayne Bowe all year. Jonathan Baldwin may be considered at No. 21 overall. Drafted Jonathan Baldwin; signed Steve Breaston


Nose Tackle: Ron Edwards is a free agent, but he was a mediocre talent anyway. The Chiefs will look at Jerrell Powe and Sione Fua in Rounds 2-3. Signed Kelly Gregg; drafted Jerrell Powe


Quarterback: Matt Cassel's limitations make it impossible for Kansas City to enjoy a deep playoff run. Unfortunately, they're stuck with him for at least another year. The Chiefs may spend a mid-round pick on a potential successor. Drafted Ricky Stanzi


Left Tackle: Branden Albert is not left tackle material. He surrendered 11 sacks in 2010. However, Scott Pioli seems stubborn enough to let this ride out for another year or two. Signed Jared Gaither


Right Tackle: Barry Richardson is a great run-blocker, but can't keep anyone out of the backfield. Ryan O'Callaghan is always hurt. An early draft pick may be used on an upgrade.


Center: Casey Wiegmann turns 38 this offseason. He never misses a snap, but you have to wonder how long he can keep that going. Drafted Rodney Hudson


Power Running Back: Thomas Jones, 33 in August, is owed $3 million in 2011. He wasn't very effective this past season, so the Chiefs could let him go. If that happens, a Round 3-5 selection would be a very cheap alternative. Drafted Shane Bannon


Inside Linebacker: An upgrade could be used over Jovan Belcher, but Belcher played well enough down the stretch that the Chiefs should give the 24-year-old a chance next season. Signed Brandon Siler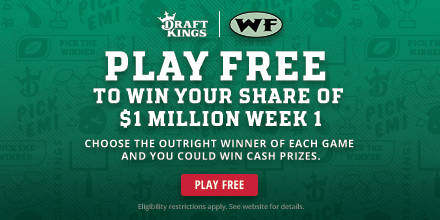 2011 NFL Free Agent Signings:
Le'Ron McClain, FB, Ravens. Age: 26.
Signed with Chiefs

Le'Ron McClain's carries, YPC and effectiveness as a run-blocker dropped off a bit in 2010. He wants to be a bigger part of the offense.


Jared Gaither, OT, Ravens. Age: 25.
Signed with Chiefs

Jared Gaither is a very talented offensive tackle, but he missed all 2010 with a serious back injury. Back problems don't go away very easily, so it's possible that Gaither may never be 100 percent again.


Kelly Gregg, NT, Ravens. Age: 34.
Signed with Chiefs (1 year)

Though Kelly Gregg turns 35 in November, he's still an effective two-down run-stuffer. He's expected to re-sign with the Ravens at a lower price.


Steve Breaston, WR, Cardinals. Age: 28.
Signed with Chiefs (5 years)

Steve Breaston's yardage totals the past three years: 1,006, 712 and 718. Unfortunately, he just can't stay healthy.


Brandon Siler, ILB, Chargers. Age: 25. -- Signed with Chiefs
Sabby Piscitelli, S, Browns. Age: 28. -- Signed with Chiefs



Kansas City Chiefs Free Agents:

Salary Cap: No cap.
Tamba Hali, DE/OLB, Chiefs. Age: 27.
Re-signed with Chiefs (5 years, $60 million; $35 million guaranteed)

I'll never understand how Tamba Hali didn't make the Pro Bowl this year. A monstrous pass-rusher, he registered 14.5 sacks. Capable of playing in any defense, Hali is going to make a ton of money this offseason.


Brandon Carr (RFA), CB, Chiefs. Age: 25.
Re-signed with Chiefs (1 year, $2.6 million)

Everyone knows about Brandon Flowers, but Brandon Carr is one of the top No. 2 cornerbacks in the NFL. And he'll only be 25 in May.


Brian Waters, G, Chiefs. Age: 34.
And so ends the Brian Waters era in Kansas City. Waters has been with the Chiefs since 2000, and at 34 years old, he can still play very well. I'm pretty shocked the Chiefs let him go.


Shaun Smith, DE/DT, Chiefs. Age: 30.
Signed with Titans

Shaun Smith turns 30 in August, but he's still a strong two-down, run-stuffing defensive end in the 3-4.


Wallace Gilberry (RFA), DE, Chiefs. Age: 26.
Re-signed with Chiefs (1 year, $1.9 million)

Wallace Gilberry was great as a third-down pass-rusher, recording seven sacks in 2010. He's a poor fit for the 3-4, however, and could see much more action if he moves to a team running the 4-3.


Barry Richardson, OT, Chiefs. Age: 25.
Tendered by Chiefs

Barry Richardson is a forceful run-blocker, but an absolute sieve in pass protection.


Ron Edwards, NT, Chiefs. Age: 32.
Signed with Panthers (3 years, $8.25 million)

Ron Edwards did a decent job of stuffing the run early in the season, but seemed to wear down as the season progressed.


Casey Wiegmann, C, Chiefs. Age: 38.
Re-signed with Chiefs (1 year)

Casey Wiegmann is a very reliable center who doesn't miss any games. At 38, however, his best days are far behind him.


Ryan O'Callaghan, OT, Chiefs. Age: 28.
Re-signed with Chiefs

Ryan O'Callaghan played well in 2009, but barely saw the field this past season because of various injuries.


Tim Castille (RFA), FB, Chiefs. Age: 27.
Mike Vrabel, DE/OLB, Chiefs. Age: 36. -- Announced retirement
Leonard Pope, TE, Chiefs. Age: 27. -- Re-signed with Chiefs
Corey Mays, ILB, Chiefs. Age: 27.
Maurice Leggett, CB, Chiefs. Age: 24. -- Signed with Lions
Jon McGraw, S, Chiefs. Age: 32. -- Re-signed with Chiefs (1 year)
Rudy Niswanger, C, Chiefs. Age: 28. -- Signed with Lions
Chris Chambers, WR, Chiefs. Age: 33.
Jackie Battle, RB, Chiefs. Age: 27.
Mike Cox, FB, Chiefs. Age: 26.
Terrance Copper, WR, Chiefs. Age: 29. -- Signed with Chiefs (3 years)
Travis Daniels, CB, Chiefs. Age: 28.
Cory Greenwood (ERFA), ILB, Chiefs. Age: 28.
Reshard Langford (ERFA), S, Chiefs. Age: 25.
Brodie Croyle, QB, Chiefs. Age: 28.
Brad Cottam, TE, Chiefs. Age: 26.
2011 NFL Free Agent Rankings
2011 NFL Free Agent Rankings Coming Soon
Divisional Rival History:

Denver Broncos: The home team always wins. Well, almost always. The host has claimed 16 of the previous 20 matchups. Unfortunately, Todd Haley and Josh McDaniels won't be able to have awkward non-handshakes anymore.


Oakland Raiders: Oakland swept Kansas City in 2010. Also note that the road team has won seven of the previous eight meetings.


San Diego Chargers: The host has been victorious in 19 of the previous 26 battles. San Diego has won six of the past seven matchups.



Features to be Posted This Offseason:
2011 NFL Draft Grades (Pick-by-Pick NFL Draft Grades as well - Live on Draft Day!)
Detailed season preview
Fantasy football projections
Positional rankings
Daily updates on free-agent signings


More 2011 NFL Offseason Pages:

DAL / NYG / PHI / WAS /
CHI / DET / GB / MIN /
ATL / CAR / NO / TB /
ARZ / SEA / SF / STL /
BUF / MIA / NE / NYJ /
BAL / CIN / CLE / PIT /
HOU / IND / JAX / TEN /
DEN / KC / OAK / SD /




2011 NFL Offseason Pages


NFL Picks - Oct. 22


2020 NFL Mock Draft - Oct. 20


2019 NFL Mock Draft - Oct. 18


Fantasy Football Rankings - Sept. 5


2019 NBA Mock Draft - Aug. 13


NFL Power Rankings - June 3