Pittsburgh Steelers (Last Year: 12-4)
-
Buy Tickets
2011 NFL Season Preview:
Veteran Additions:
TE John Gilmore.
Early Draft Picks:
DE/DT Cameron Heyward, OT Marcus Gilbert, CB Curtis Brown, CB Cortez Allen, DE/OLB Chris Carter.
Offseason Losses:
WR/KR Antwaan Randle El, TE Matt Spaeth, OT Max Starks, OT Flozell Adams, DE/DT Nick Eason.
2011 Pittsburgh Steelers Offense:
Ben Roethlisberger is going to get killed one of these days. Not literally killed, obviously, but his offensive line has done a great disservice to the longevity of his career. Roethlisberger has taken 274 sacks in his 7-year Steelers tenure thus far, which is really saying something because he's escaped many more sacks with his great pocket elusiveness.
Roethlisberger was sacked 41 times in 2010, and the offensive line as a whole surrendered 52, tied for second in the NFL behind only Chicago (60). Unfortunately, that number probably won't improve this season.
Left tackle Max Starks, who missed half the year with a neck injury, showed up training camp close to 400 pounds and was subsequently cut. Jonathan Scott, guilty of 11 penalties and six sacks in 2010, will start in Starks' place again. On the other side, right tackle Willie Colon was retained for a 5-year, $29 million contract. Colon is one of the top players at his position when healthy, but that's not the case because he's coming off a torn Achilles. Colon could struggle at the beginning of the year, though an Achilles isn't as big a deal for linemen, so he could be close to 100 percent come playoff time.
The interior of Pittsburgh's front isn't any better. Pro Bowl center Maurkice Pouncey is great, but the two guards are a huge liability. Ramon Foster surrendered seven sacks in 2010, which is a ridiculous amount for someone at his position. Chris Kemoeatu, meanwhile, has been on the active/PUP list because of arthritis and bone fragments in his knee. Look for tight end Heath Miller to help frequently.
Roethlisberger's long-term health is a huge concern, but he'll continue to thrive in the present. Big Ben will use his trademark pocket awareness to once again elude would-be sacks and find his receivers downfield. With Hines Ward aging and turning into a reality TV star like Chad Ochocinco, Mike Wallace is Big Ben's clear-cut No. 1 wideout. Wallace generated 1,257 receiving yards and 10 touchdowns on just 60 receptions in his second NFL season, maintaining a ridiculous 21.0 yards-per-catch average. Wallace's ridiculous speed makes him extremely difficult to cover, as opposing defenses discovered last year.
With Ward losing interest in football, a new No. 2 target could be Emmanuel Sanders, who made some noise at the end of the 2010 campaign when he caught seven balls for 78 yards against the Jets. Sanders is coming off foot surgery, unfortunately, and may take a while to pass Ward.
If Roethlisberger didn't have a strong rushing attack to lean on, he'd be in even more trouble. Rashard Mendenhall is very ignorant in some aspects of life, but he's a hell of a running back. He rushed for 1,274 yards and 13 touchdowns last year. His YPC was down from 4.6 in 2009 to 3.9 in 2010, but Colon's return should help raise that average.
2011 Pittsburgh Steelers Defense:
Though the Steelers can't stop defenses from sacking Ben Roethlisberger, their defense can at least generate a great pass rush of its own. Pittsburgh finished second in sacks last year with 56, falling one short of Green Bay's 57.
It'll be interesting to see if the Steelers can come close to matching that figure in 2011. It'll be a challenge because rush linebacker James Harrison is a 33-year-old coming off two back surgeries. Back problems tend to linger, and Harrison is getting up there in age. A severe decline is possible, so his running mate LaMarr Woodley will have to pick up the slack. Woodley notched 10 sacks last season, earning himself a well-deserved 6-year, $61.5 million contract.
If Harrison struggles across from Woodley, defensive coordinator Dick LeBeau may not hesitate to use second-year Jason Worilds more often. Pittsburgh's coaching staff is very high on Worilds, who possesses tremendous upside.
The interior of Pittsburgh's linebacking corps faces a similar situation to the Woodley-Harrison dynamic. One player is young and at the top of his game; Lawrence Timmons is an elite inside linebacker. The other is an aging veteran coming off a great year but could be due for a big decline. James Farrior had a Pro Bowl-caliber campaign, but turns 37 in January.
The rest of the Steelers' front seven is loaded. The starting ends are reliable veterans Aaron Smith and Brett Kiesel, but Pittsburgh has a pair of first-rounders, Ziggy Hood and Cameron Heyward, waiting in the wings. Nose tackle Casey Hampton is not the player he once was, but he can still stuff the run somewhat effectively for two downs.
It seems like the Steelers have needed cornerback help for years, and that's the case yet again despite the fact that they re-signed Ike Taylor to a 4-year deal. Taylor is talented but inconsistent, though he's much better than Bryant McFadden, who allowed six touchdowns and a completion percentage of 67.5 in 2010. It'd be great if one of the young corners could step up, but Curtis Brown and Cortez Allen are two rookies handicapped by a brief offseason, while Keenan Lewis has been a huge disappointment in his two-year pro career.
Pittsburgh's pass defense rests on Troy Polamalu's shoulders, or rather his Achilles. Polamalu was having a great 2010 campaign until he suffered an injury there, and then went on to struggle mightily in the playoffs. Polamalu reportedly hasn't been 100 percent at training camp, which isn't a surprise. If Polamalu plays poorly, it'll also affect free safety Ryan Clark, who was abysmal in the AFC Championship and the Super Bowl.
2011 Pittsburgh Steelers Schedule and Intangibles:
Excluding New England, no one in the AFC has a better road record than Pittsburgh since 1996; the Steelers are 66-54 as visitors in that time frame. They're not bad at home either (87-36-1).
The Steelers' special teams were brutal in 2009, allowing four special-teams scores. The team gave up only one in 2010, while Antonio Brown took a kickoff return to the house. They were really bad on punt returns though.
Pittsburgh canned Jeff "Jersey Shore" Reed, replacing him with Shaun Suisham, who hit 14-of-15 attempts, including 8-of-9 from 40-49. He didn't try a 50-yarder, but maybe that's a good thing because he's 3-of-8 from that distance in his career.
Daniel Sepulveda has three ACL tears in his professional career, but the Steelers re-signed him, so they must think his knees can hold up. Sepulveda is a good punter when healthy.
The Steelers have a really easy schedule for a first-place team. Cupcake foes include Seattle, Tennessee, Jacksonville, Arizona, Kansas City, San Francisco, and of course, Cincinnati twice.
2011 Pittsburgh Steelers Positional Rankings (1-5 stars):
| | | | | | |
| --- | --- | --- | --- | --- | --- |
| Quarterbacks | | Offensive Line | | Secondary | |
| Running Backs | | Defensive Line | | Special Teams | |
| Receivers | | Linebackers | | Coaching | |
2011 Pittsburgh Steelers Analysis:
The Steelers have the talent, depth and easy schedule to make another trip to the Super Bowl. It's only a question of motivation. Super Bowl losers have fared extremely poorly the following year during the past decade. Even the Colts, who won a Lombardi before, barely beat out a mediocre Jaguars team for the AFC South title in 2010.
Pittsburgh will almost certainly make the playoffs, but making it all the way to Indianapolis will be more challenging than it was last year, especially if Troy Polamalu isn't healthy.
Projection:
12-4 (1st in AFC North)
2011 Fantasy Football Rankings
More
2011 NFL Season Previews
*** 2011 NFL DRAFT GRADES, OFFSEASON NEEDS BELOW COMMENT BOARD ***
2011 NFL Draft Grades:
No one should be surprised that the Steelers just had a brilliant draft. There's a reason why they contend for the Super Bowl every year.
Two areas Pittsburgh needed to address were the offensive line and defensive backfield. Kevin Colbert found upgrades for both fairly early with solid value selections. Meanwhile, Cameron Heyward and Ziggy Hood figure to be a formidable duo on the defensive front for years to come.
While many teams spent Draft Weekend trading up like crazy, and using countless selections on dime-a-dozen running backs and blocking tight ends, the Steelers just patiently waited each round and plucked one of the top talents off the board.
Overall 2011 NFL Draft Grade given on 5/1/11: A+
2011 NFL Draft Individual Grades:
31. Cameron Heyward, DE/DT, Ohio State
This is a typical Steelers pick. They're bolstering their defense with one of the top players available. He doesn't fill an immediate need, but will definitely be starting for the team in a year or two.
(Pick Grade: B)
63. Marcus Gilbert, OT, Florida
The Steelers almost had to make this pick. They need to protect Ben Roethlisberger. Marcus Gilbert fits their blocking scheme, and he's arguably one of the top tackles available.
(Pick Grade: B)
95. Curtis Brown, CB, Texas
I had Curtis Brown to the Steelers in the second round of my mock re-draft, so I love this pick. Brown provides tremendous value and fills a huge need for them. He's also a great fit for Mike Tomlin's defensive scheme. That's why the Steelers were very interested in Brown this offseason.
(Pick Grade: A)
128. Cortez Allen, CB, The Citadel
Another solid cornerback selection for the Steelers. Cortez Allen fits the range at the bottom of the Round 4, and he figures to improve the secondary sometime in the near future.
(Pick Grade: B)
162. Chris Carter, DE/OLB, Fresno State
Kevin Colbert continues to dominate the 2011 NFL Draft. Chris Carter could have gone as high as the bottom of the second round, so this is a major steal. Carter won't contribute right away, but he could step in once James Harrison moves on.
(Pick Grade: A)
196. Keith Williams, G, Nebraska
Another quality pick. The Steelers have to keep adding solid offensive linemen to the roster, and Keith Williams fits the range.
(Pick Grade: B)
232. Baron Batch, RB, Texas Tech
The Steelers were expected to find a change-of-pace back behind Rashard Mendenhall. Baron Batch qualifies, but there were better prospects available.
(Pick Grade: C)
Season Summary:
I was really high on the Steelers prior to this season - until Ben Roethlisberger's sexual assault charge. I bumped Pittsburgh out of Super Bowl (and playoff) consideration because I didn't know how Roethlisberger would respond. Well, give Big Ben credit. Despite the distraction and subsequent suspension, he led his team to its third Super Bowl appearance in six years.
Offseason Moves:
Steelers sign WR Jerricho Cotchery
Steelers re-sign DE/OLB LaMarr Woodley
Steelers sign TE John Gilmore
Steelers re-sign NT Chris Hoke
Steelers re-sign RB Mewelde Moore
Steelers re-sign CB William Gay
Steelers re-sign P Daniel Sepulveda
Steelers cut OT Flozell Adams
Steelers re-sign OT Willie Colon
Cardinals sign DE/DT Nick Eason
Steelers re-sign OT Jonathan Scott
Bears sign TE Matt Spaeth
Steelers cut WR/PR Antwaan Randle El
Steelers cut OT Max Starks
Steelers sign K Shaun Suisham
Steelers re-sign CB Ike Taylor
Steelers sign TE Weslye Saunders
Steelers tender QB Dennis Dixon
Steelers tender OT Tony Hills
Steelers franchise DE/OLB LaMarr Woodley


Offseason Needs:
Right Guard: Pittsburgh needs to protect Ben Roethlisberger. If he keeps getting hit like this, he won't last much longer. Mike Pouncey could be the pick at the bottom of the first round in the 2011 NFL Draft. He'd look great next to his brother, Maurkice. Drafted Keith Williams


Offensive Tackle: Max Starks has been cut. Willie Colon is a free agent. The Steelers might spend their first-round pick this April on someone like Gabe Carimi or Derek Sherrod. Re-signed Willie Colon; drafted Marcus Gilbert


Cornerback: I think Steeler fans have seen enough of Bryant McFadden. The team's second-round selection could be used to address this position. Re-signed Ike Taylor; drafted Curis Brown and Cortez Allen


Nose Tackle: Casey Hampton turns 34 in September. A successor could be found in Rounds 3-5.


Inside Linebacker: James Farrior just had a great year, but he turned 36 in January. He won't last much longer, so a Round 3-5 selection could be used as a future replacement.


Punter: Free agent Daniel Sepulveda just had his third knee surgery. Re-signed Daniel Sepulveda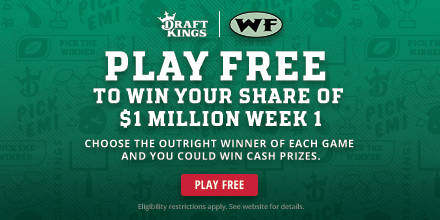 2011 NFL Free Agent Signings:
Jerricho Cotchery, WR, Jets. Age: 29.
Signed with Steelers (1 year)

Jerricho Cotchery is a very good slot receiver when healthy. The problem is that he's coming off back surgery. He's reportedly healthy, but back injuries tend to linger and re-surface. Cotchery is a risk.


Weslye Saunders, TE, South Carolina. Age: 22. -- Signed with Steelers
John Gilmore, TE, Buccaneers. Age: 31. -- Signed with Steelers



Pittsburgh Steelers Free Agents:

Salary Cap: No cap.
LaMarr Woodley, DE/OLB, Steelers. Age: 26.
Re-signed with Steelers (6 years, $61.5 million)

One of the top pass-rushers in the NFL, LaMarr Woodley has 35 sacks in the past three years.


Willie Colon, OT, Steelers. Age: 28.
Re-signed with Steelers (5 years, $29 million)

Willie Colon missed the entire 2010 season with a torn Achilles, but his recovery apparently has gone pretty well. Colon is an outstanding, Pro Bowl-caliber right tackle, so Ben Roethlisberger would love to have him back.


Ike Taylor, CB, Steelers. Age: 31.
Re-signed with Steelers (4 years)

Ike Taylor had a poor 2009 season, but did a great job bouncing back this year. Taylor surrendered only one touchdown in 2010.


Max Starks, OT, Steelers. Age: 29.
Max Starks is a starting-quality left tackle. Well, he was before he ballooned up to 400 pounds. Starks lost his job because he wasn't able to work out after suffering a neck injury.


Daniel Sepulveda, P, Steelers. Age: 27.
Re-signed with Steelers

Daniel Sepulveda averaged 45.5 yards per punt, but tore his right ACL for the third time in December.


Flozell Adams, OT, Steelers. Age: 36.
William Gay, CB, Steelers. Age: 26. -- Re-signed with Steelers (1 year)
Jonathan Scott, OT, Steelers. Age: 28. -- Re-signed with Steelers
Nick Eason, DE/DT, Steelers. Age: 31. -- Signed with Cardinals (2 years)
Chris Hoke, NT, Steelers. Age: 35. -- Re-signed with Steelers
Matt Spaeth, TE, Steelers. Age: 26. -- Signed with Bears
Ryan Mundy, S, Steelers. Age: 26.
Dennis Dixon (RFA), QB, Steelers. Age: 26. -- Tendered by Steelers
Trai Essex, G, Steelers. Age: 28.
Doug Legursky, G, Steelers. Age: 25.
Mewelde Moore, RB, Steelers. Age: 29. -- Re-signed with Steelers
Anthony Madison, CB, Steelers. Age: 29.
Tony Hills (RFA), OT, Steelers. Age: 26. -- Tendered by Steelers
Antwaan Randle El, WR/KR, Steelers. Age: 32.
Keyaron Fox, ILB, Steelers. Age: 29.
Jeremy Kapinos (RFA), P, Steelers. Age: 27.
2011 NFL Free Agent Rankings
2011 NFL Free Agent Rankings Coming Soon
Divisional Rival History:

Baltimore Ravens: Joe Flacco is 0-6 against Ben Roethlisberger.


Cincinnati Bengals: The road team has inexplicably claimed eight of the past 11 meetings. Go figure.


Cleveland Browns: Pittsburgh has won 20 of 21 against Cleveland.



Features to be Posted This Offseason:
2011 NFL Draft Grades (Pick-by-Pick NFL Draft Grades as well - Live on Draft Day!)
Detailed season preview
Fantasy football projections
Positional rankings
Daily updates on free-agent signings


More 2011 NFL Offseason Pages:

DAL / NYG / PHI / WAS /
CHI / DET / GB / MIN /
ATL / CAR / NO / TB /
ARZ / SEA / SF / STL /
BUF / MIA / NE / NYJ /
BAL / CIN / CLE / PIT /
HOU / IND / JAX / TEN /
DEN / KC / OAK / SD /




2011 NFL Offseason Pages


NFL Picks - Nov. 11


2019 NFL Mock Draft - Nov. 8


2020 NFL Mock Draft - Nov. 3


Fantasy Football Rankings - Sept. 5


2019 NBA Mock Draft - Aug. 13


NFL Power Rankings - June 3