Missing Include for PHPIncludeFailed_dropdownoffseason2011.php

Buffalo Bills (Last Year: 4-12)
-
Buy Tickets
2011 NFL Season Preview:
Veteran Additions:
QB Tyler Thigpen, WR/KR Brad Smith, ILB Nick Barnett.
Draft Picks:
DE/DT Marcell Dareus, CB/FS Aaron Williams, ILB Kelvin Sheppard, S Da'Norris Searcy, OT Chris Hairston, RB Johnny White, ILB Chris White.
Offseason Losses:
WR Lee Evans, DT Marcus Stroud, DE/OLB Aaron Maybin, OLB Keith Ellison, ILB Paul Posluszny, ILB Akin Ayodele, SS Donte Whitner.
2011 Buffalo Bills Offense:
The Bills don't have much talent on offense, but they possess something extremely important in this shortened offseason: continuity.
All but two starters return on Buffalo's scoring attack, including Ryan Fitzpatrick. Though Fitzpatrick doesn't have good arm strength, he's a tremendous fit in Chan Gailey's scheme. Despite not getting first-team reps in the preceding training camp, Fitzpatrick threw for 3,000 yards, 23 touchdowns and 15 picks in 13 games. He posted a 4-9 record in his starts, though he nearly knocked off three playoff teams, the Ravens, Bears and Steelers, losing to each by just three points.
The Pittsburgh defeat really hurt. Fitzpatrick launched a perfect deep ball to Steve Johnson in overtime, but Johnson dropped the easy touchdown. Though Buffalo's new No. 1 wideout had issues with drops - he tied for the league lead with 13 - he's still a dangerous weapon for Fitzpatrick, catching 82 balls for 1,073 yards and 10 touchdowns.
One of the offensive starters missing for Buffalo is Lee Evans, who was dealt to Baltimore for a fourth-round pick. This isn't a big deal, however, as Evans has lost his speed. Making up for this is Brad Smith, acquired via free agency. Smith is a versatile weapon who will bring a new dimension to the Bills' offense.
Speaking of which, Gailey really needs to utilize C.J. Spiller. Despite being selected with the No. 9 overall selection in the 2010 NFL Draft, Spiller played just about a quarter of the team's snaps. He didn't even receive double-digit carries in any contest. Fred Jackson is a solid starting running back, but he turned 30 this offseason and doesn't have the potential to be great. Spiller might never be great himself, but Buffalo is really hurting itself by not taking advantage of his electrifying speed.
Buffalo's offensive line wasn't very good last year, but it did improve as the season progressed. Four starters are back, which as mentioned is great because continuity is very important after a brief offseason. The best players up front are left guard Andy Levitre and center Eric Wood, both of whom are entering their third year. Left tackle Demetrius Bell struggled in run blocking, but allowed just four sacks.
The two weak areas are at right guard and right tackle. Erik Pears occupies the latter position; the last time he started, but he was abysmal for the Raiders. Kraig Urbik and Mansfield Wrotto are set to battle for right guard, a competition that will have no winners.
2011 Buffalo Bills Defense:
Like the offense, the Bills return most of their starters - seven in fact, though that number might as well be nine because two key contributors (strong safety George Wilson and inside linebacker Reggie Torbor) now find themselves in the lineup.
The Bills needed more than just continuity to bolster a defense pathetic in terms of stopping the run (30th; 4.7 YPC) and getting to the quarterback (28th; 27 sacks). Two newcomers may provide the answer.
Marcell Dareus, chosen No. 3 overall in the 2011 NFL Draft, will start at defensive end alongside Pro Bowl nose tackle Kyle Williams and serviceable end Dwan Edwards. The training camp reports about Dareus were glowing, and he certainly lived up to that in the preseason opener against Chicago. Dareus dominated the line of scrimmage and shut down the run.
Buffalo's best pass-rusher in its preseason battle at Chicago was Shawne Merriman, who somehow seemed revitalized after several lost seasons. If the Bills even get 50 percent of what Merriman was able to do, they'll accumulate many more sacks in 2011.
Joining Merriman in the linebacking corps are Chris Kelsay, Nick Barnett, and the winner of the Reggie Torbor and Andra Davis battle. Kelsay is a liability across from Merriman; he's a poor fit for the 3-4, though he's likely to start because Aaron Maybin was released. Barnett, meanwhile, replaces Paul Posluszny as the team's three-down inside linebacker. Though Barnett is 3-and-a-half years older than Posluszny, he'll act as a solid substitute. He'll have to because both Torbor and Davis are mediocre at best.
Though Buffalo had a lacking pass rush in 2010, the secondary still limited the opposition to just a 6.9 YPA, which was good for 14th in the NFL. That number figures to improve this season because in addition to the improved pass rush, the Bills will have cornerback Terrence McGee back from injury. McGee had just three starts because of a nerve issue in his knee. He's reportedly healthy now.
The back-end play is also good. Jairus Byrd is talented free safety. Though he didn't pick off nine passes again as he did in his rookie campaign, he excelled in coverage. George Wilson, a quality, well-rounded defensive back, will start next to Byrd at strong safety.
The only issue in Buffalo's secondary is Drayton Florence. Perennially overrated, Florence surrendered six touchdowns and a 61.5 completion percentage. The good news though is that with McGee back, Florence won't have to cover No. 1 receivers anymore.
2011 Buffalo Bills Schedule and Intangibles:
No surprise that Buffalo's ownership is once again screwing the fans out of a home game. For the fourth year in a row, the Bills will play a "home game" in Toronto. They'll "host" the Redskins on Oct. 30 at the Rogers Centre, where they have never won.
If ESPN didn't kill its best show, the original
NFL Primetime
, Chris Berman would say, "Bills... special... teams. No, wait! Bills special teams!" C.J. Spiller averaged 14.6 yards on his punt returns. He wasn't as effective on kickoffs overall, but he scored a touchdown. Newly signed Brad Smith can help in that department.
Rian Lindell attempted just 21 field goals in 2010, hitting 16 of them. He was 2-of-5 from 50-plus.
Brian Moorman didn't have a good year. He maintained a poor punting average of 42.4, with only 17-of-75 tries inside the 20.
The Bills have one of the easiest non-divisional schedules in the NFL this year. Winnable games include: Kansas City (road), Oakland (home), Cincinnati (road), Washington (Toronto), Tennessee (home) and Denver (home). Like every other AFC East team, they also get to beat up on the Dolphins twice.
2011 Buffalo Bills Positional Rankings (1-5 stars):
| | | | | | |
| --- | --- | --- | --- | --- | --- |
| Quarterbacks | | Offensive Line | | Secondary | |
| Running Backs | | Defensive Line | | Special Teams | |
| Receivers | | Linebackers | | Coaching | |
2011 Buffalo Bills Analysis:
Buffalo has a shot at the playoffs this year. Don't laugh. The Bills have a lot going for them. They have continuity, which is extremely important this year; they have the luxury of a really easy schedule; and their defense will have a huge boost from newly acquired Marcell Dareus and seemingly healthy Shawne Merriman.
Every year, a team takes advantage of a soft schedule and makes a run at the playoffs out of nowhere. Last year, it was Kansas City. The year before, Denver, before things fell apart for them in December. You may recall the Derek Anderson-led 2007 Browns. The Bills lost to three playoff teams by a combined nine points last year. Who's to say they won't have more success against weaker opponents in 2011?
Projection:
9-7 (3rd in AFC East)
2011 Fantasy Football Rankings
More
2011 NFL Season Previews
*** 2011 NFL DRAFT GRADES, OFFSEASON NEEDS BELOW COMMENT BOARD ***
2011 NFL Draft Grades:
Teams that draft well (i.e. Steelers, Packers, Colts) win Super Bowls. Teams that screw up in the NFL Draft every year never make the playoffs. Buffalo hasn't qualified for the postseason in more than a decade, and if you want to know why, all you have to do is look at how they draft.
The Bills screwed up yet again. How the hell did they come away from the 2011 NFL Draft without a quarterback? Ryan Fitzpatrick is not the answer. Every football person outside of Buffalo knows this, yet the Bills stubbornly continue to settle for mediocrity at the most important position in football.
Protecting the quarterback and getting to the other quarterback are two things that are also very important to every team in the league outside of Buffalo. No rush linebackers? No offensive lineman until the 122nd pick? And what's with all of these running backs and cornerbacks?
I really feel sorry for sensible Buffalo fans who know that their front office is clueless. The Bills are like the fantasy owner in your league who drafts a kicker in the eighth round every single summer. You quietly laugh at them during the draft, and smile when they hand in their league dues because you know they're going to finish 5-8 for the 10th year in a row.
Overall 2011 NFL Draft Grade given on 5/1/11: D
2011 NFL Draft Individual Grades:
3. Marcell Dareus, DE/DT
This pick is not an A because the Bills need a franchise quarterback and are once again passing up on the opportunity to acquire one. Buffalo will never be a playoff contender until it finds a franchise signal-caller.
However, Marcell Dareus is a terrific prospect and should be a fixture on Buffalo's defensive front for years to come. The Bills' stop unit has just improved exponentially.
(Pick Grade: B)
34. Aaron Williams, CB/FS, Texas
So, Ryan Fitzpatrick is a franchise quarterback, eh? I like Aaron Williams, but he does not fill a need at all. As I've been saying, new regimes mean new rush linebackers, cornerbacks (safeties) and "pass-catchin' runnin' backs" in Buffalo.
(Pick Grade: C)
68. Kelvin Sheppard, ILB, LSU
I mocked Kelvin Sheppard to the Bills atop the fourth round for a while, so I can certainly understand why they're taking him, albeit a round early. Buffalo had to find an upgrade next to Paul Posluszny.
(Pick Grade: B)
100. Da'Norris Searcy, S, North Carolina
What are the Bills doing? How many defensive backs do they need? This is a slight reach, so it's not even like Buffalo is getting good value.
(Pick Grade: D)
122. Chris Hairston, OT, Clemson
This is a decent pick. The Bills had to upgrade their offensive line, and Chris Hairston fits the range as a right tackle in the bottom of the fourth round.
(Pick Grade: B)
133. Johnny White, RB, North Carolina
Where does Johnny White fit in with Fred Jackson and C.J. Spiller entrenched as the team's top running backs? I don't get this pick. It's not like White is an incredible value or anything.
(Pick Grade: D)
169. Chris White, ILB, Mississippi State
This pick is a slight reach and doesn't fill a need. Some of Buffalo's selections have been head-scratchers.
(Pick Grade: D)
206. Justin Rogers, CB, Richmond
Another defensive back? I'd like to say I'm surprised, but the Bills draft this way every year. It sucks for their fans.
(Pick Grade: C)
245. Michael Jasper, G, Bethel
Here's how you know this is a crappy pick: NFL.com lists Michael Jasper as a defensive tackle even though he's really a guard. Oops.
Update: I've been bombarded with e-mails telling me that Jasper played both ways at Bethel, and that I'm an idiot for not knowing so. Well, maybe I'd know so if the Bills drafted a guy ranked in the top 1,000 on draft boards.
(Pick Grade: D)
Season Summary:
You need a franchise quarterback to win consistently in today's NFL. The Bills haven't had one since Jim Kelly, which would explain why they haven't been to the playoffs in more than a decade. The good news is that Andrew Luck went back to Stanford, so Buffalo could have its choice between Luck and Matt Barkley in April 2012. The bad news is that 2011 will be yet another lost season for this franchise.
Offseason Moves:
Bills cut DE/OLB Aaron Maybin
Ravens acquire WR Lee Evans from Bills for 4th-round pick
Ravens sign TE Jonathan Stupar
Bills sign WR Craig Davis
49ers sign SS Donte Whitner
Bills sign WR/KR Brad Smith
Bills re-sign CB Drayton Florence
Jaguars sign ILB Paul Posluszny
Bills sign QB Tyler Thigpen
Bills sign TE Zack Pianalto
Patriots sign DT Marcus Stroud
Bills re-sign S George Wilson
Bills cut DT Marcus Stroud
Bills re-sign S Jon Corto


Offseason Needs:
Quarterback: Ryan Fitzpatrick is a very good backup quarterback. However, he is not a legitimate NFL starter, lacking the arm strength and accuracy needed to win in the playoffs (see Cassel, Matt). The Bills could draft Cam Newton in the first round, or someone like Pat Devlin in subsequent rounds. Ideally, Buffalo will obtain Andrew Luck or Matt Barkley in the 2012 NFL Draft. Signed Tyler Thigpen


Left Tackle: The Bills passed on Michael Oher and Bryan Bulaga in consecutive drafts, and paid for it with Demetrius Bell's pedestrian play. They have to acquire a potential franchise left tackle atop Round 2 if they have the chance.


Defensive End/Defensive Tackle: Kyle Williams had a Pro Bowl season in 2010. Unfortunately, the Bills have nothing next to him. Nick Fairley will be the pick if he falls to No. 3. Drafted Marcell Dareus


Rush Linebacker/Defensive End: Aaron Maybin wasn't even active for some games this year, so it won't be any sort of surprise if he's not with the team in 2011. The Bills desperately need a pass-rusher; they had the fifth-least sacks in the NFL this season (27). If Nick Fairley is off the board at No. 3, Buffalo could take Von Miller.


Right Tackle: Mansfield Wrotto and Cornell Green both struggled at right tackle in 2010. Buffalo has to upgrade its offensive line to protect either Luck or Barkley 18 months from now. Drafted Chris Hairston


Wide Receiver: Lee Evans is owed $8.4 million next year. If he's released, the Bills will have to find a No. 2 wideout to play across from the emerging Stevie Johnson. Signed Brad Smith


Tight End: Shawn Nelson has been a big disappointment at tight end. There will be plenty of mid-round prospects to choose from as a possible upgrade.


Inside Linebacker: If Buffalo sticks with the 3-4, it'll need an upgrade over Andra Davis, who just turned 32. Signed Nick Barnett; drafted Kelvin Sheppard


Nickel Cornerback: The Bills can do better than Reggie Corner at nickel (assuming Drayton Florence isn't brought back). Drafted Aaron Williams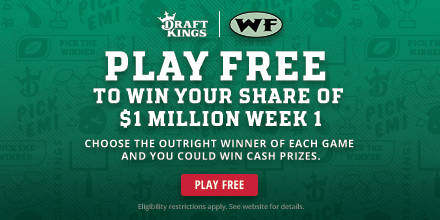 2011 NFL Free Agent Signings:
Brad Smith, KR/CatQB, Jets. Age: 27.
Signed with Bills (4 years, $15 million)

Listed at four stars for his return ability, Brad Smith took two kickoffs to the house in 2010. He also averaged 7.9 yards per carry out of the Wildcat position.


Nick Barnett, ILB, Packers. Age: 30.
Signed with Bills (3 years, $12 million)

The Packers cut Nick Barnett because he was overpaid and didn't have a spot in the starting lineup with Desmond Bishop and A.J. Hawk playing ahead of him. Barnett is a solid starting-caliber inside linebacker who thrives in run support.


Tyler Thigpen, QB, Dolphins. Age: 27. -- Signed with Bills (3 years)
Craig Davis, WR, Chargers. Age: 25. -- Signed with Bills



Buffalo Bills Free Agents:

Salary Cap: No cap.
Paul Posluszny, ILB, Bills. Age: 26.
Signed with Jaguars (6 years)

The centerpiece of Buffalo's defense, Paul Posluszny had 151 tackles in 2010. The Bills can't afford to let him go.


Donte Whitner, SS, Bills. Age: 26.
Signed with 49ers (3 years, $11.75 million)

Donte Whitner plays well against the run, but tends to struggle in coverage - though he did improve slightly in that department as the 2010 season progressed.


George Wilson, S, Bills. Age: 30.
Re-signed with Bills (3 years)

George Wilson had the misfortune of playing behind Jairus Byrd this year. Wilson is a talented safety who could start for numerous teams. He needs to get out of Buffalo.


Drayton Florence, CB, Bills. Age: 30.
Re-signed with Bills (3 years, $15 million)

You can get by with Drayton Florence as your starting cornerback. However, he's not a particularly strong starter, as he tends to struggle in run support.


Akin Ayodele, ILB, Bills. Age: 31.
Akin Ayodele started in the second half of the year for Buffalo, and did a decent job. He can play in both the 4-3 and 3-4.


Marcus Stroud, DT, Bills. Age: 33.
Signed with Patriots (2 years)

Marcus Stroud struggled in Buffalo's 3-4. He'll be better in a 4-3, but at 33, his skills have eroded.


Aaron Maybin, DE/OLB, Bills. Age: 23.
It's hard to believe that Aaron Maybin was selected with the No. 11 overall pick two years ago. Maybin has no career sacks, but he's only 23. Perhaps he can live up to expectations in the right system playing for a great defensive coordinator, but that's highly doubtful.


Keith Ellison, OLB, Bills. Age: 27.
John McCargo, DT, Bills. Age: 28.
Brian Brohm (RFA), QB, Bills. Age: 25.
David Martin, TE, Bills. Age: 32.
Jonathan Stupar, TE, Bills. Age: 27. -- Signed with Ravens
Ashton Youboty, CB, Bills. Age: 27.
Scott Chandler (RFA), TE, Bills. Age: 26.
Jon CortoDavis, WR, Chargers. Age: 25. -- Signed with Bills



Missing Include for PHPIncludeFailed_fa2011.php


Divisional Rival History:


Miami Dolphins: Tony Sparano is 4-2 against the Bills, but the teams have split their meetings the past two years.


New England Patriots: Poor Bills. The Patriots have beaten them in 20 of the last 21 meetings, including the previous 15.


New York Jets: The Jets have defeated Buffalo in five of the past six battles.



Features to be Posted This Offseason:
2011 NFL Draft Grades (Pick-by-Pick NFL Draft Grades as well - Live on Draft Day!)
Detailed season preview
Fantasy football projections
Positional rankings
Daily updates on free-agent signings



Missing Include for PHPIncludeFailed_offseasonmenu2011.php
2011 NFL Offseason Pages


2019 NFL Mock Draft - Sept. 13


Fantasy Football Rankings - Sept. 5


2019 NBA Mock Draft - Aug. 13


2020 NFL Mock Draft - Aug. 1


NFL Power Rankings - June 3


NFL Picks - Feb. 4