Dallas Cowboys (Last Year: 6-10)
-
Buy Tickets
2010 NFL Season Preview:
Veteran Additions:
DC Rob Ryan, DE/DT Kenyon Coleman, S Abram Elam.
Early Draft Picks:
OT Tyron Smith, ILB Bruce Carter, RB DeMarco Murray, G David Arkin, CB Josh Thomas, WR/KR Dwayne Harris.
Offseason Losses:
DC Paul Pasqualoni, RB Marion Barber, WR Roy Williams, WR Sam Hurd, OT Marc Colombo, G Leonard Davis, DE/DT Stephen Bowen.
2011 Dallas Cowboys Offense:
Think Jerry Jones is glad to have Tony Romo back? Romo broke his collar bone in October, shattering any chance the owner had of watching his beloved team host the Super Bowl in his new palace.
All reports indicate that Romo has been great in training camp. He was also sharp in the preseason opener. If Romo stays healthy this year, he has a chance to put together the best season of his career, thanks to the many weapons he has at his disposal.
Defensive coordinators are going to have headaches figuring out whom to cover. Miles Austin-Jones is coming off back-to-back 1,000-yard campaigns. On the other side, the emerging Dez Bryant seems poised to have a breakout sophomore campaign. Jason Witten is an elite pass-catching tight end. The only position of question is the slot, but Dallas is very high on sixth-round rookie Dwayne Harris, who possesses elite speed.
Another of Romo's weapons is Felix Jones, a running back capable of going the distance on any play. Jones broke out as a pass-catcher in his third NFL campaign, hauling in 48 receptions. He looked great in the preseason opener, still running with great agility despite the mass he put on during the offseason (he weighed in at 219 pounds at training camp). The issue here is whether Jones can stay healthy or not. Jason Garrett has an aversion toward Tashard Choice, so it's unclear if rookie DeMarco Murray will be able to act as a dependable substitute in the event of a Jones injury.
Though Romo was injured because of a failed blitz pick-up, the Cowboys had to make sure they upgraded their offensive line this offseason. Whether they did or not remains to be seen. They spent the No. 9 overall selection on right tackle Tyron Smith, an athletic lineman out of USC. Smith is only 20 and also happens to be the victim of a shortened offseason, so it may take him some time to adjust to the pro game. To help offset this, Dallas has moved Kyle Kosier from left guard to right guard. Kosier turns 33 in November, but he's coming off a solid 2010 campaign.
Taking Kosier's spot could be fourth-round rookie David Arkin. The Missouri State is product is enjoying a tremendous training camp, but the fact remains that he'll be a raw first-year player asked to stop the great Eagles and Giants pass rushes. That could spell trouble.
Arkin will be flanked by quality center Andre Gurode and left tackle Doug Free, who re-signed with the team this offseason after several teams engaged in a bidding war for him. Free had an issue with penalties last year (11), but gave up just five sacks.
2011 Dallas Cowboys Defense:
Jon Kitna did a very good job taking over for Tony Romo. He led the Cowboys to four victories after Romo went down, preventing perhaps a 3-13 or 4-12 campaign. But was finishing 6-10 necessary? By doing so, Dallas took itself out of the running for stud cornerback prospect Patrick Peterson. Because of this, the defense will figure to struggle against the pass yet again.
Cornerback Mike Jenkins really has to improve. Following a strong 2009 campaign, Jenkins surrendered six touchdowns and a 67.4 completion percentage. The talent is there, but his work ethic has come into question. Even if he reverts back to 2009 form, Dallas still has a huge liability across the field, with the rapidly declining Terence Newman, who turns 33 in September. Even worse, Newman might not even be ready for the season opener because of a groin injury.
The Cowboys had a huge hole at free safety last year, but that's not the case now that they signed Abram Elam, whose presence at strong safety will move Gerald Sensabaugh over to free safety. Sensabaugh is solid, but it remains to be seen whether or not he can play his new position. Elam, meanwhile, is nothing more than a serviceable player, but he is familiar with Rob Ryan's scheme, which should help the transition in this shortened offseason.
With Dallas' secondary still questionable, the pass rush could be its only hope. The team accumulated only 36 sacks in 2010, but that number will be higher if Romo stays healthy and the offense scores more points as a result.
Pro Bowler DeMarcus Ware had 15.5 sacks last year, but Anthony Spencer disappointed with just five sacks after a stellar finish to his 2009 campaign. There's some hope here though, as Spencer is in a contract year and could improve under his new defensive coordinator.
Rounding out the linebacking corps, Bradie James and Keith Brooking figure to be the starters to open the season. James is a really good player, while Brooking doesn't seem to have much left in the tank. He turns 36 in October and struggled down the stretch. Dallas will want second-year Sean Lee to step up and emerge as the full-time starter in place of Brooking; as of right now, Lee will rotate with the former Falcon.
As for the defensive line, the Cowboys lost Stephen Bowen to the Redskins, which forced them to re-sign the mediocre Marcus Spears, who missed half of 2010 with a calf injury. Spears will line up across from Igor Olshansky, who needed to be upgraded as well. Nose tackle Jay Ratliff saves the front from complete ineptitude; he's one of the top players at his position.
2011 Dallas Cowboys Schedule and Intangibles:
Kicker David Buehler has a strong leg, but wasn't very accurate last year. He hit 4-of-6 from 50-plus, but was just 24-of-32 overall. He'll be competing with undrafted rookie Dan Bailey for the job.
Punter Mat McBriar enjoyed a great 2010 season, maintaining a 47.9 average with 22-of-65 kicks inside the 20.
Dez Bryant is one of the elite pun returners in the NFL. He averaged 14.3 yards per attempt and scored two touchdowns. While the Cowboys defended punts extremely well, stopping kick returns was a problem. That might not be an issue any longer, however, because of Roger Goodell's moronic new 35-yard-line rule.
The Cowboys have a pretty balanced schedule. Tough non-divisional opponents include the Jets, Patriots, improved Lions and Buccaneers. Easier foes are San Francisco, Seattle, Arizona, Buffalo and Miami.
2011 Dallas Cowboys Positional Rankings (1-5 stars):
| | | | | | |
| --- | --- | --- | --- | --- | --- |
| Quarterbacks | | Offensive Line | | Secondary | |
| Running Backs | | Defensive Line | | Special Teams | |
| Receivers | | Linebackers | | Coaching | |
2011 Dallas Cowboys Analysis:
The Cowboys seemingly have a competent head coach for the first time since Bill Parcells left the team. This probably means fewer late-season collapses and upset losses. Still, Dallas has some holes on its roster and is definitely not as good as the "Dream Team" in Philadelphia. A playoff berth is possible, but the Cowboys just as easily could miss the postseason for the second year in a row.
Projection:
9-7 (Tied 2nd in NFC East)
2011 Fantasy Football Rankings
More
2011 NFL Season Previews
*** 2011 NFL DRAFT GRADES, OFFSEASON NEEDS BELOW COMMENT BOARD ***
2011 NFL Draft Grades:
The Cowboys had to focus on improving Tony Romo's protection and acquiring upgrades in the secondary. They were 1-for-2 in the 2011 NFL Draft.
Tyron Smith was definitely not the ninth-best player in the class, but you can certainly understand the thinking behind the pick. Jerry Jones watched helplessly as Jon Kitna and Stephen McGee quarterbacked his team into oblivion after Romo suffered an injury in the Monday night game against the Giants. Smith and David Arkin should prevent that from happening again.
But what's with neglecting the secondary? There were plenty of solid corners and safeties available on Friday, yet Jones passed on them in favor of an injured, albeit talented linebacker and a dime-a-dozen running back.
Dallas made some strange selections. Overall, it was a pretty average draft.
Overall 2011 NFL Draft Grade given on 5/1/11: C+
2011 NFL Draft Individual Grades:
9. Tyron Smith, OT, USC
The Cowboys need to protect Tony Romo because they obviously have no chance if Romo is injured again, despite what Martellus Bennett may think. But Tyron Smith is a bit of a reach at No. 9. He has unbelievable upside, but he has a pretty low floor too. I won't be surprised if he's a Pro Bowler, and I won't be surprised if he completely busts.
(Pick Grade: B)
40. Bruce Carter, ILB, North Carolina
Bruce Carter would have been a top-20 prospect if it weren't for a knee injury, so if he can get healthy, the Cowboys are getting a ton of value. However, I feel like they could have waited for an inside linebacker. They really need to improve their secondary, and I don't see Carter playing much in 2011.
(Pick Grade: B)
71. DeMarco Murray, RB, Oklahoma
Meh. If you want a running back, you can get one later in the draft. This was way down the list of Dallas' needs. I don't hate the pick, but I feel like the Cowboys could have done much better.
(Pick Grade: C)
110. David Arkin, G, Missouri State
The Cowboys find some more offensive line help for Tony Romo, so I definitely don't have a major problem with this selection. My only issue is that David Arkin is a bit of a reach.
(Pick Grade: C)
143. Josh Thomas, CB, Buffalo
The Cowboys finally find help for their secondary. It might be a little late, but this is a solid selection. Josh Thomas fits the range here in Round 5.
(Pick Grade: B)
176. Dwayne Harris, WR/KR, East Carolina
Dallas fans are hoping that this pick spells the end of Roy Williams' tenure with the Cowboys. Dwayne Harris can emerge as a nice tertiary target for Tony Romo. He also presents great value as a fourth-round prospect.
(Pick Grade: A)
220. Shaun Chapas, FB, Georgia
I have no problem with drafting a fullback in the seventh round.
(Pick Grade: B)
252. Bill Nagy, C, Wisconsin
I'm shocked Bill Nagy was drafted. There were better centers available.
(Pick Grade: C)
Season Summary:
In a season mired by disappointing teams, Dallas was king. Jerry Jones envisioned his team playing a home game in Super Bowl XLV. Instead, he watched his precious Cowboys quit on their head coach. The silver lining is that Wade Phillips was finally fired, and his replacement, Jason Garrett, proved himself worthy of running the team, thanks to a 5-3 finish to close out the year.
Offseason Moves:
Cowboys sign S Abram Elam
Saints sign OT Alex Barron
Cowboys sign K Kai Forbath
Cowboys re-sign SS Gerald Sensabaugh
Cowboys re-sign DE/DT Jason Hatcher
Dolphins sign OT Marc Colombo
Bears sign RB Marion Barber
Cowboys sign DE/DT Kenyon Coleman
Cowboys re-sign DE/DT Marcus Spears
Bears sign WR Roy Williams
Bears sign WR Sam Hurd
Redskins sign DE/DT Stephen Bowen
Cowboys re-sign G Kyle Kosier
Cowboys cut OT Robert Brewster
Cowboys re-sign OT Doug Free
Cowboys cut WR Roy Williams
Cowboys cut G Leonard Davis
Cowboys cut RB Marion Barber
Cowboys cut OT Marc Colombo
Cowboys cut K Kris Brown
Cowboys tender FS Alan Ball


Offseason Needs:
Cornerback: Terence Newman, 33 in September, is due $8 million in 2011. Mike Jenkins is a lazy player who doesn't try hard. The Cowboys need at least one new starting cornerback. Prince Amukamara will be the pick if he's available at No. 9 overall in the 2011 NFL Draft. Drafted Josh Thomas


Right Tackle: Marc Colombo is one of the league's worst offensive linemen. Dallas will probably look into drafting a right tackle in the second round if it can't find one in free agency. Drafted Tyron Smith


Free Safety: Alan Ball was abysmal in his first (and final) year as a starter. There will be plenty of free safety options on Day 2 of the 2011 NFL Draft.


Right End: Jay Ratliff and Stephen Bowen are set as Dallas' starters on the defensive line next year. The third guy is Igor Olshansky, who is just a marginal player at best. The Cowboys may look at Marcell Dareus or J.J. Watt with the ninth pick. Re-signed Marcus Spears and Jason Hatcher; signed Kenyon Coleman


Two Guards: Kyle Kosier is a 32-year-old free agent. Leonard Davis was released. Re-signed Kyle Kosier; drafted David Arkin


Strong Safety: Gerald Sensabaugh was Dallas' top defensive back last year, but he's a free agent. If he leaves, a replacement will be needed. Re-signed Gerald Sensabaugh; signed Abram Elam


Defensive Line Depth: Marcus Spears is gone. Jason Hatcher and Stephen Bowen are free agents. Dallas needs depth up front. Re-signed Marcus Spears and Jason Hatcher


Wide Receiver: Roy Williams won't be back, so the Cowboys may want to find a new tertiary receiver. Drafted Dwayne Harris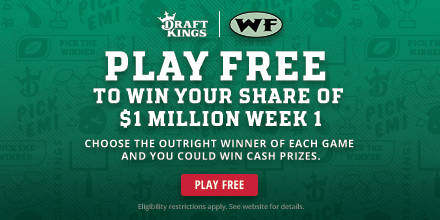 2011 NFL Free Agent Signings:
Kenyon Coleman, DE/DT, Browns. Age: 32.
Signed with Cowboys

Kenyon Coleman doesn't offer much of a pass rush (3 sacks in 2010), but he's a very good run defender as a 3-4 defensive end.


Abram Elam, SS, Browns. Age: 29.
Signed with Cowboys (1 year)

Abram Elam had his moments - particularly against Jacksonville - but struggled at times this past season, mainly in run support.


Kai Forbath, K, UCLA. Age: 23. -- Signed with Cowboys



Dallas Cowboys Free Agents:

Salary Cap: No cap.
Doug Free, OT, Cowboys. Age: 27.
Re-signed with Cowboys (4 years, $32 million; $17 million guaranteed)

Doug Free played exceptionally well in his first year as Dallas' left tackle. He'll command a huge contract this offseason.


Leonard Davis, G, Cowboys. Age: 32.
Leonard Davis played well last year, but he was due $6 million and thus became a fiscal casualty for the cap-strapped Cowboys. He turns 33 in early September, but could be a solid starter for a couple more seasons.


Kyle Kosier, G, Cowboys. Age: 32.
Re-signed with Cowboys (3 years, $9 million)

Kyle Kosier will turn 33 in November, but he did a very good job at left guard for the Cowboys this season after coming back from an early-season Achilles injury.


Stephen Bowen, DE/DT, Cowboys. Age: 27.
Signed with Redskins (5 years, $27.5 million; $12.5 million guaranteed)

Stephen Bowen took over for an injured Marcus Spears in the middle of the season and played very well down the stretch.


Gerald Sensabaugh, SS, Cowboys. Age: 28.
Re-signed with Cowboys (1 year, $2.5 million)

Gerald Sensabaugh was Dallas' best defensive back in 2010. That's not saying much, of course, but Sensabaugh's a pretty solid player.


Marcus Spears, DE/DT, Cowboys. Age: 28.
Re-signed with Cowboys (5 years, $19.2 million)

When motivated, Marcus Spears is a force against the run. He offers no pass rush, however.


Roy Williams, WR, Cowboys. Age: 29.
Signed with Bears (2 years)

Roy Williams was a major disappointment in Dallas, as he never came close to matching his 82-catch, 1,310-yard 2006 campaign. Someone will take a shot on him based on his potential, but I wouldn't take that chance.


Jason Hatcher, DE/DT, Cowboys. Age: 29. -- Re-signed with Cowboys (3 years)
Marion Barber, RB, Cowboys. Age: 28. -- Signed with Bears (2 years)
Marc Colombo, OT, Cowboys. Age: 32. -- Signed with Dolphins
Alan Ball (RFA), FS, Cowboys. Age: 26. -- Tendered by Cowboys (no compensation)
Kris Brown, K, Cowboys. Age: 34.
Sam Hurd, WR, Cowboys. Age: 26. -- Signed with Bears
Alex Barron, OT, Cowboys. Age: 28. -- Signed with Saints
Robert Brewster, OT, Cowboys. Age: 24.
2011 NFL Free Agent Rankings
2011 NFL Free Agent Rankings Coming Soon
Divisional Rival History:

New York Giants: The Giants, for whatever reason, dominate this rivalry; they've taken five of the last seven meetings.


Philadelphia Eagles: I guess the days of the Eagles beating the Cowboys 44-6 are long gone, huh? Dallas whipped Philly thrice in 2009, and gave QB Dog Killer all he could handle in the lone matchup between the starters last season.


Washington Redskins: The Cowboys have won four of the last five meetings, but Dallas-Washington games tend to be close regardless; 10 of the last 14 matchups have been decided by six points or fewer.



Features to be Posted This Offseason:
2011 NFL Draft Grades (Pick-by-Pick NFL Draft Grades as well - Live on Draft Day!)
Detailed season preview
Fantasy football projections
Positional rankings
Daily updates on free-agent signings


More 2011 NFL Offseason Pages:

DAL / NYG / PHI / WAS /
CHI / DET / GB / MIN /
ATL / CAR / NO / TB /
ARZ / SEA / SF / STL /
BUF / MIA / NE / NYJ /
BAL / CIN / CLE / PIT /
HOU / IND / JAX / TEN /
DEN / KC / OAK / SD /




2011 NFL Offseason Pages


NFL Picks - Oct. 22


2020 NFL Mock Draft - Oct. 20


2019 NFL Mock Draft - Oct. 18


Fantasy Football Rankings - Sept. 5


2019 NBA Mock Draft - Aug. 13


NFL Power Rankings - June 3