Missing Include for PHPIncludeFailed_dropdownoffseason2011.php

New York Jets (Last Year: 11-5)
-
Buy Tickets
2011 NFL Season Preview:
Veteran Additions:
WR Plaxico Burress, WR Derrick Mason, DE/OLB Aaron Maybin, CB Donald Strickland.
Draft Picks:
DE/DT Muhammad Wilkerson, NT Kendrick Ellis, RB Bilal Powell, WR Jeremy Kerley.
Offseason Losses:
WR Braylon Edwards, WR Jerricho Cotchery, WR/KR Brad Smith, OT Damien Woody, DE/DT Shaun Ellis, DE/DT Vernon Gholston, NT Kris Jenkins, DE/OLB Jason Taylor, CB Drew Coleman, P Steve Weatherford.
2011 New York Jets Offense:
People love to bash Mark Sanchez for whatever reason, but he was not responsible for his team's demise in the AFC Championship. In fact, Sanchez played extremely well throughout his entire second playoff run.
Sanchez was lucky not to have more than one interception in his first postseason contest against the Colts, but he ultimately led the game-winning drive. At New England, Sanchez was a solid 16-of-25 for 194 yards and three touchdowns. He was even better the weak after against the vaunted Pittsburgh defense, going 20-of-33 for 233 yards, two scores and no picks.
Sanchez did definitely struggle at times during the regular season - he led the NFL in dropped interceptions - but he finished the year well, and as a consequence, there's hope for the future. Sanchez is only 24, so he still has a lot of growing to do.
Unfortunately for the USC product, New York will be missing some pieces on offense from last year, most notably Braylon Edwards, who signed a 1-year deal with the 49ers this offseason. Sanchez still has a reliable No. 1 target in stud receiver Santonio Holmes, but he won't be able to depend on anyone else.
Plaxico Burress and Derrick Mason were added, but both are far from sure bets. Burress is 34 and has just spent two years in prison. He was slowing down even before he idiotically shot himself in the foot. Mason, meanwhile, is 37. He performed well with Joe Flacco this past season, but he now has to learn a whole new offense in a shortened offseason. Non-elite receivers don't exactly have the best track record when switching teams. Elsewhere, versatile weapon Brad Smith is gone, while tight end Dustin Keller continues to disappoint, as Rex Ryan refused to utilize Keller much last year because of his blocking liability.
The other major piece that is missing from New York's offense is right tackle Damien Woody, who announced his retirement this offseason. Wayne Hunter projects as a major downgrade; in just six starts last season, Hunter was guilty of eight penalties and four sacks. Though he won't admit it, Ryan will be praying that raw second-year Vladimir Ducasse overtakes Hunter for the job.
New York is set at three of the four other positions, with left tackle D'Brickashaw Ferguson, center Nick Mangold and right guard Brandon Moore all playing at an extremely high level. The exception is left guard Matt Slauson, who was responsible for seven penalties and seven sacks in 2010, though he was solid in terms of opening up running lanes.
Speaking of which, Shonn Greene figures to shoulder more of a workload in his third season. Greene saw fewer carries (185) than LaDainian Tomlinson (219) in 2010, but the latter was nearly cut before he agreed to accept less money. Greene could be poised for a big year.
2011 New York Jets Defense:
The Jets tried their best to land Nnamdi Asomugha this offseason. The rest of the AFC has to be thrilled because Asomugha would have been a scary acquisition for this defense. With two shutdown corners, Rex Ryan would have the luxury of blitzing multiple defenders on every single play without sacrificing anything in coverage. It would have been a nightmare for opposing offenses.
Instead, New York will roll with the duo of Darrelle Revis and Antonio Cromartie again, which is good enough. Revis is still the top cornerback in the NFL (unlike Asomugha, he can play multiple positions; plus, he's younger). Cromartie, meanwhile, had an up-and-down year. He was torched in the final two New England games and surrendered eight total touchdowns, though he did limit opposing receivers to a 47.8 completion percentage. Cromartie could be pushed eventually by second-year corner Kyle Wilson, who has practiced with much more confidence during this offseason's training camp.
Rounding out the secondary, the Jets are solid but unspectacular at the two safety positions. Jim Leonhard will start at free safety, while Brodney Pool was recently re-signed to man the strong safety gig. Eric Smith is currently listed as the starter there, but that can't last very long because Smith is terrible.
New York has a terrific defense in terms of stopping the run and shutting down opposing passing attacks, but it struggled in terms of getting to the quarterback. That could be the case again in 2011, as the only personnel change in the front seven is first-round rookie Muhammad Wilkerson replacing long-time veteran Shaun Ellis. Like all rookies, Wilkerson should struggle early on because of the brief offseason, but perhaps he can have a strong second half and dominate in the postseason. That's what Ryan has to be counting on anyway.
Joining Wilkerson up front are end Mike Devito and nose tackle Sione Pouha, both of whom are stout against the run, but provide absolutely nothing in terms of a pass rush. Trevor Pryce was the nickel rusher on the defensive line last year, but was pretty much ineffective aside from a surprise performance against Pittsburgh in the AFC Championship. Pryce is gone, however, so the job could be given to Marcus Dixon, who has played in only three NFL games.
New York's two starting rush linebackers combined for only 11.5 sacks. That definitely needs to improve, and perhaps could if Calvin Pace can stay healthy. Pace missed the first four games of the season with a foot injury and was never 100 percent. The 32-year-old Bryan Thomas, however, is a rapidly declining player. There was some thought to releasing him this offseason, but that didn't happen because Jason Taylor defected for Miami. Aaron Maybin was signed in the middle of August, but the former No. 11 overall pick isn't expected to contribute.
The area of strength of the Jets' defense is the interior; with Pouha and Devito doing a great job up front, it allows stud inside linebackers David Harris and Bart Scott to rack up tackles. Harris received a well-deserved 4-year, $36 million contract in early August.
2011 New York Jets Schedule and Intangibles:
Considering how scared Rex Ryan was to use Nick Folk on occasions last year, it's a surprise he brought him back. Folk went 30-of-39 last year, but was just 3-of-6 from 40-49 and 2-of-5 from 50-plus.
Mediocre punter Steve Weatherford is gone, making way for Chris Bryan, who maintained a disgraceful 37.4 average in four games with the Buccaneers last season.
Brad Smith and his two kickoff touchdowns are gone. Rookie Jeremy Kerley will be the new punt and kickoff return specialist, so it remains to be seen how he'll fare.
The Jets have a pretty balanced schedule. They have to battle the likes of the Ravens, Chargers, Eagles, Giants, Cowboys and Patriots twice, but they also get the Jaguars, Raiders, Broncos, Redskins, Chiefs, Dolphins twice and Bills twice.
2011 New York Jets Positional Rankings (1-5 stars):
| | | | | | |
| --- | --- | --- | --- | --- | --- |
| Quarterbacks | | Offensive Line | | Secondary | |
| Running Backs | | Defensive Line | | Special Teams | |
| Receivers | | Linebackers | | Coaching | |
2011 New York Jets Analysis:
Rex Ryan's predictions once again won't come to fruition. The Jets are a very good team, but they've declined just a bit this offseason. They could reach their third consecutive AFC Championship because of great coaching and an outstanding defense, but unless Mark Sanchez takes a huge leap forward, a first- or a second-round playoff exit is more likely.
Projection:
10-6 (2nd in AFC East)
2011 Fantasy Football Rankings
More
2011 NFL Season Previews
*** 2011 NFL DRAFT GRADES, OFFSEASON NEEDS BELOW COMMENT BOARD ***
2011 NFL Draft Grades:
Like the Patriots, the Jets had to improve their front seven in the 2011 NFL Draft. While New England floundered around and made some questionable picks, New York got the job done.
The Jets really bolstered their defensive line with great value selections Muhammad Wilkerson and Kenrick Ellis, assuming the latter stays out of prison. They're going to dominate the trenches.
The only thing the Jets failed to do was find some help at rush linebacker. They could have done so at pick No. 126. Instead, they selected a dime-a-dozen running back who won't contribute much anytime soon.
Overall 2011 NFL Draft Grade given on 5/1/11: A-
2011 NFL Draft Individual Grades:
30. Muhammad Wilkerson, DE/DT, Temple
"You could argue the Jets just made the best pick in the first round." -- Mel Kiper. It's certainly in the top five. Muhammad Wilkerson is one of the top players available and fills a huge need for New York. Wilkerson has experience in the 3-4, so there are no conversion issues.
(Pick Grade: A)
94. Kenrick Ellis, NT, Hampton
The Jets land another stud prospect for their defensive line. Kenrick Ellis possesses early Round 2 talent, but has some character concerns. The Jets have a strong locker room, so they might be able to keep Ellis out of trouble. If so, he'll be a force against the run.
(Pick Grade: A)
126. Bilal Powell, RB, Louisville
Bilal Powell fits the range at No. 126. That said, I don't know where he fits on the roster. With Shonn Greene, LaDainian Tomlinson and Joe McKnight set to make the roster, where does Powell come into play?
(Pick Grade: C)
153. Jeremy Kerley, WR, TCU
Some much-needed insurance just in case the Jets can't re-sign Braylon Edwards, Santonio Holmes or Brad Smith. Jeremy Kerley probably could have gone a round earlier than this, so New York is getting some good value here.
(Pick Grade: A)
208. Greg McElroy, QB, Alabama
The Jets needed a developmental quarterback behind Mark Sanchez. Greg McElroy is smart enough to be a reliable backup quarterback in the NFL for a long time.
(Pick Grade: B)
227. Scotty McKnight, WR, Colorado
Mark Sanchez made this pick, but I'm not a fan of it. There were better prospects available.
(Pick Grade: C)
Season Summary:
The Jets said they were the team to beat entering the year. It was an interesting season comprised of many distractions, but in the end, New York once again fell one game shy of the Super Bowl. The good news is that Mark Sanchez really improved toward the end of the season. The bad news is that the Jets have a ton of free agents due to hit the market soon.
Offseason Moves:
Steelers sign WR Jerricho Cotchery
Patriots sign DE/DT Shaun Ellis
Jets sign WR Derrick Mason
49ers sign WR Braylon Edwards
Jets cut WR Jerricho Cotchery
Jets re-sign S Brodney Pool
Dolphins sign DE/OLB Jason Taylor
Jets re-sign CB Antonio Cromartie
Jets sign WR Plaxico Burress
Jets re-sign QB Mark Brunell
Jets re-sign S Eric Smith
Jets sign CB Donald Strickland
Bears sign DE Vernon Gholston
Jaguars sign CB Drew Coleman
Giants sign P Steve Weatherford
Jets cut QB Kevin O'Connell
Jets cut QB Mark Brunell
Bills sign WR/KR Brad Smith
Jets re-sign WR Santonio Holmes
Jets re-sign K Nick Folk
Panthers sign TE Ben Hartsock
Redskins sign QB Kellen Clemens
Jets announce retirement of OT Damien Woody
Jets sign ILB Nick Bellore
Jets re-sign OT Wayne Hunter
Jets cut TE Ben Hartsock
Jets tender S James Ihedigbo
Jets cut DE Vernon Gholston
Jets cut DE/OLB Jason Taylor
Jets cut NT Kris Jenkins
Jets cut OT Damien Woody
Jets franchise ILB David Harris
Jets sign K Nick Novak


Offseason Needs:
Rush Linebacker: To reach the Super Bowl, the Jets will have to beat some sort of combination of Ben Roethlisberger, Tom Brady, Peyton Manning and Philip Rivers. Thus, New York needs to find as many quality pass-rushers as possible. I'm sure Rex Ryan would love to get his hands on Justin Houston with the 30th pick in the 2011 NFL Draft.


Defensive End: Shaun Ellis dominated the Patriots in the divisional round of the playoffs, but he's a 34-year-old free agent this offseason. If he leaves, the Jets will consider a five-technique with their first-round pick. Drafted Muhammad Wilkerson


Cornerback: Antonio Cromartie is a free agent. Kyle Wilson is not ready to start yet. Re-signed Antonio Cromartie; signed Donald Strickland


Inside Linebacker: David Harris is one of the talented free agents New York will have to retain. Franchised David Harris


Wide Receiver: It doesn't seem like the Jets will be able to re-sign both Santonio Holmes and Braylon Edwards. If one walks, a replacement will be needed. Re-signed Santonio Holmes; signed Plaxico Burress and Derrick Mason; drafted Jeremy Kerley and Scotty McKnight


Right Tackle: The Jets cut Damien Woody. They'll need a replacement.


Nose Tackle: Sione Pouha is a solid nose tackle, but he's on the decline at 32 years old. Drafted Kenrick Ellis


Kicker: Rex Ryan showed no confidence in Nick Folk throughout the season. He'll have to find a new kicker. Re-signed Nick Folk; signed Nick Novak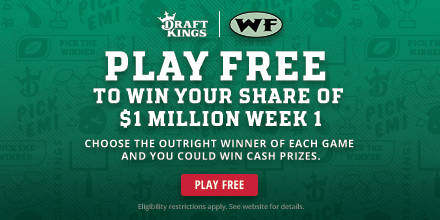 2011 NFL Free Agent Signings:
Derrick Mason, WR, Ravens. Age: 37.
Signed with Jets (1 year)

Despite his age, Derrick Mason is a solid No. 2 possession wideout, serving as Joe Flacco's favorite receiver. It'll be surprising if the Ravens don't bring Mason back at a cheaper price - though there's always the possibility that Mason retires, which is something he's been threatening to do for quite some time.


Plaxico Burress, WR, Giants. Age: 34.
Signed with Jets (1 year, $3 million)

Plaxico Burress has been out of football for two years, and he was slowing down even before he went to prison.


Nick Bellore, ILB, Central Michigan. Age: 22. -- Signed with Jets
Nick Novak, K, UFL. Age: 30. -- Signed with Jets
Donald Strickland, CB, Chargers. Age: 30. -- Signed with Jets



New York Jets Free Agents:

Salary Cap: No cap.
Santonio Holmes, WR, Jets. Age: 27.
Re-signed with Jets (5 years, $50 million; $24 million guaranteed)

Receivers who switch teams tend to struggle, so it's amazing that Santonio Holmes was able to catch 52 balls for 746 yards and six touchdowns in only 11 games. Holmes has a knack for making big catches in important games, so if the Jets have to choose between him and Braylon Edwards, it's really no contest.


David Harris, ILB, Jets. Age: 27.
Re-signed with Jets (4 years, $36 million; $29.5 million guaranteed)

A talented, versatile inside linebacker who is due for a big payday this offseason.


Shaun Ellis, DE/DT, Jets. Age: 34.
Signed with Patriots

Shaun Ellis terrorized Tom Brady in the divisional round of the playoffs. He had a great year, but the concern is his age (34 in June).


Braylon Edwards, WR, Jets. Age: 28.
Signed with 49ers (1 year, $3.5 million)

Braylon Edwards has been pretty good with drops this year, but will that remain the case once he signs a big contract?


Brad Smith, KR/CatQB, Jets. Age: 27.
Signed with Bills (4 years, $15 million)

Listed at four stars for his return ability, Brad Smith took two kickoffs to the house in 2010. He also averaged 7.9 yards per carry out of the Wildcat position.


Antonio Cromartie, CB, Jets. Age: 27.
Re-signed with Jets

Antonio Cromartie has his ups and downs, but overall is a decent, play-making No. 2 cornerback.


Brodney Pool, S, Jets. Age: 27.
Re-signed with Jets

Brodney Pool has a dubious history of concussions, but he has proven to be a solid player for the Jets at both safety positions this season.


Vernon Gholston, DE, Jets. Age: 25.
Signed with Bears

Vernon Gholston was a huge bust for the Jets as the No. 6 overall pick in the 2008 NFL Draft. I'm listing him at 2.5 stars, however, for three reasons. First, Gholston is only 25, and has a ton of upside and athleticism. Second, I'd like to see what Gholston can do in a traditional 4-3. And third, defensive ends usually take a while to transition to the NFL. Granted, Gholston has shown nothing, but there's a slim chance he could be a very late bloomer. He's worth the risk.


Jerricho Cotchery, WR, Jets. Age: 29.
Signed with Steelers (1 year)

Jerricho Cotchery is a very good slot receiver when healthy. The problem is that he's coming off back surgery. He's reportedly healthy, but back injuries tend to linger and re-surface. Cotchery is a risk.


Damien Woody, OT, Jets. Age: 33.
Announced retirement

Damien Woody's age (34 in November) and injury (torn Achilles) are the reasons why he's only rated two stars. Woody is a tremendous run-blocker and is adequate in pass protection, but his health is an issue.


Kris Jenkins, NT, Jets. Age: 32.
Coming off a pair of torn ACLs, Kris Jenkins has played in just seven games the past two years.


Nick Folk, K, Jets. Age: 26.
Re-signed with Jets

Nick Folk went 18-of-28 (64.3%) in 2009 and 30-of-39 (76.9%) this year. He's just not a dependable kicker.


Steve Weatherford, P, Jets. Age: 28.
Signed with Giants

Steve Weatherford averaged a meager 42.6 yards per punt, but that's because he had a league-leading 42 attempts placed inside the 20. However, he really struggled in the playoffs. He inexplicably lost his confidence.


Jason Taylor, DE/OLB, Jets. Age: 37.
Jason Taylor recorded five sacks with the Jets last season, but only two after Week 5.


Eric Smith, SS, Jets. Age: 28. -- Re-signed with Jets (3 years)
Drew Coleman, CB, Jets. Age: 28. -- Re-signed with Jaguars (3 years, $7.4 million)
Wayne Hunter, OT, Jets. Age: 30. -- Re-signed with Jets (4 years)
Jason Taylor, DE/OLB, Jets. Age: 37. -- Signed with Dolphins
Trevor Pryce, DE/DT, Jets. Age: 36.
Ben Hartsock, TE, Jets. Age: 31. -- Signed with Panthers (2 years)
Tony Richardson, FB, Jets. Age: 39.
James Ihedigbo, S, Jets. Age: 27. -- Tendered by Jets (no compensation)
Mark Brunell, QB, Jets. Age: 40. -- Re-signed with Jets
Robert Turner (RFA), C, Jets. Age: 27.
Jamaal Westerman, DE/OLB, Jets. Age: 26.
Lance Laury, OLB, Jets. Age: 29.
Kellen Clemens, QB, Jets. Age: 28. -- Signed with Redskins
Kevin O'Connell, QB, Jets. Age: 26.



Missing Include for PHPIncludeFailed_fa2011.php


Divisional Rival History:


Buffalo Bills: The Jets have defeated Buffalo in five of the past six battles.


Miami Dolphins: The Jets used to dominate this rivalry, but the Dolphins have claimed three of the past four matchups.


New England Patriots: The Jets and Patriots have split their regular-season series the past two years. But it was Rex Ryan who had the last laugh, with New York beating New England in the playoffs, 28-21.



Features to be Posted This Offseason:
2011 NFL Draft Grades (Pick-by-Pick NFL Draft Grades as well - Live on Draft Day!)
Detailed season preview
Fantasy football projections
Positional rankings
Daily updates on free-agent signings



Missing Include for PHPIncludeFailed_offseasonmenu2011.php
2011 NFL Offseason Pages


2019 NFL Mock Draft - Sept. 13


Fantasy Football Rankings - Sept. 5


2019 NBA Mock Draft - Aug. 13


2020 NFL Mock Draft - Aug. 1


NFL Power Rankings - June 3


NFL Picks - Feb. 4