Missing Include for PHPIncludeFailed_dropdownoffseason2011.php

Green Bay Packers (Last Year: 10-6)
-
Buy Tickets
2011 NFL Season Preview:
Veteran Additions:
None.
Early Draft Picks:
OT Derek Sherrod, WR/KR Randall Cobb, RB Alex Green, CB Davon House, TE D.J. Williams.
Offseason Losses:
RB Brandon Jackson, OT Mark Tauscher, G Daryn Colledge, C Jason Spitz, DE/DT Cullen Jenkins, DE/DT Justin Harrell, OLB Brady Poppinga, ILB Nick Barnett, ILB Brandon Chillar, SS Atari Bigby.
2011 Green Bay Packers Offense:
So, this Aaron Rodgers guy is pretty good. The reigning Super Bowl MVP has gone from Brett Favre's possible replacement to arguably the top NFL quarterback in just a span of three years. In his past two seasons, Rodgers has thrown for 8,356 yards, 58 touchdowns and only 18 interceptions, while scoring nine times on the ground. He was even more brilliant in his playoff run; in four games against the Eagles, Falcons, Bears and Steelers, Rodgers went 90-of-132 for 1,094 yards, nine passing touchdowns, a pair of rushing scores and two picks. That's a completion percentage of 68.2 and a YPA of 8.3. Pretty sick stuff.
Rodgers has many talents, but none are more useful than his ability to evade defenders in the pocket, and either scramble for a first down or dance around and locate one of his receivers downfield. Rodgers took 31 sacks this past season, but it could have been a lot more.
The scary thing, at least for the other NFC teams, is that both Rodgers' receiving corps and offensive line have been upgraded. Beginning with the former, Green Bay gets stud tight end Jermichael Finley back from injury. Finley caught 21 passes for 301 yards in five games before going down with a knee injury. It was surgically repaired, but all reports indicate that Finley is 100 percent and ready to go.
Meanwhile, Greg Jennings (76 catches, 1,265 yards, 12 touchdowns) has been working hard this offseason, as he's trained with Larry Fitzgerald to improve his speed. He and Finley will work with Jordy Nelson, James Jones and Donald Driver, though the former is the favorite to emerge as the No. 2 wideout. From the Atlanta playoff game on, Nelson caught 17 balls for 286 yards and two touchdowns. Jones is talented as well, but he has issues with drops. The 36-year-old Driver, meanwhile, probably won't contribute much.
As for the offensive line, Green Bay's top two linemen, right guard Josh Sitton and center Scott Wells, are back, but the other interior position has been changed. The Packers spent their first-round pick on tackle Derek Sherrod. Since Chad Clifton and Bryan Bulaga are currently serving as the two tackles, Sherrod will play left guard as a potential upgrade over the mediocre Daryn Colledge.
Concerning the aforementioned pair of tackles, Bulaga surrendered 13 sacks as a rookie, but only one in the regular-season finale and the playoff run. Something clicked, so the Packers are hoping that Bulaga can maintain that high level of play. Clifton also improved down the stretch, matching Bulaga's surrendered sack total in the same span.
The running back position is the only area in question on Green Bay's offense. It's not a matter of talent, however; it's figuring out who's going to start. Ryan Grant is currently getting the nod because of his experience. Grant is good enough to carry the load, but he may soon relinquish his job to the more talented James Starks, who has packed on some muscle and bulked up to 225 pounds this offseason.
2011 Green Bay Packers Defense:
The Packers are stacked on offense and equally loaded on defense. The unit that finished 13th in run defense (4.1 YPC), sixth in pass defense (6.6 YPA) and first in sacks (57) returns 10 starters, with the only exception being defensive end Cullen Jenkins, who missed five games and then played just two downs during the Super Bowl run.
Jenkins' replacement up front should be 2010 second-rounder Mike Neal, who was solid in limited action as a rookie. The only concern with Neal is that he's coming off shoulder surgery, but he's been giving medical clearance to play. If he suffers a setback, 2010 seventh-rounder C.J. Wilson or Howard Green will take his spot. Both did a decent job filling in for Jenkins last year.
Of course, it's easy to look good when surrounded by Pro Bowlers everywhere. Nose tackle B.J. Raji is an absolute stud, shutting down the run and generating tons of pressure on the quarterback (6.5 sacks). The other end, Ryan Pickett, is terrific two-down run-stuffer.
The face of Green Bay's defense is Clay Matthews, who totaled 13.5 sacks in his second NFL campaign despite dealing with a stress fracture in his lower leg during the latter half of the year. The Packers would be downright scary if they could find a consistent pass-rusher across from Matthews. Erik Walden and Frank Zombo will battle for the job, but not much is expected from either of them.
While Matthews gets all the glory, the unsung hero of Green Bay's Super Bowl run is inside linebacker Desmond Bishop, who put together an All-Pro-caliber year despite not even starting until Week 5. If he has a similar year in 2011, he should be discussed as the top player at his position in the league. Oh, and his running mate, A.J. Hawk, isn't too bad himself; Hawk just received a brand-new 5-year, $33.75 million contract this offseason.
It doesn't stop in the secondary; Green Bay is overflowing with talent there as well. Charles Woodson is the famous name, but Tramon Williams was the better cornerback last year. Williams picked off nine passes and surrendered a ridiculously low completion percentage of 45.5. Woodson's numbers weren't nearly as good (2, 61.5%), and it appeared as though he was slowing down. Woodson will be 35 in October, so perhaps it's time. If it is, second-year Sam Shields (4, 57.4%) has proven that he has what it takes to excel as a starting corner in this league.
The only hole in the Packers' secondary is at strong safety; Charlie Peprah just isn't very good. However, top-three free safety Nick Collins easily makes up for it.
2011 Green Bay Packers Schedule and Intangibles:
Green Bay is 115-38 at home since 1992 - the year Brett Favre first became a Green Bay Packer. Aaron Rodgers is continuing the tradition; he's 13-3 as a host the past two years. If the Packers have homefield advantage in the playoffs - and it's almost scary to think that they were the No. 6 seed last season - they'll be very difficult to beat.
Mason Crosby has never hit at least 80 percent of his field goals in his career. Last year, Crosby was 22-of-28, though he was up to 2-of-4 from 50-plus (2-of-6 from there in 2009).
The Packers had major punting problems once again in 2009, so they brought in Tim Masthay, who held a decent 43.9 average with 25-of-71 attempts inside the 20.
Green Bay's special teams need to improve. The team was outgained by 3.1 yards on punts, surrendering a touchdown in the process. They were also outgained on kickoffs, albeit by a slimmer margin (1.7).
The Packers have a pretty balanced schedule. Easy non-divisional games include Carolina, Denver, Oakland and Kansas City. More challenging non-NFC North foes are New Orleans, Atlanta, San Diego and Tampa Bay.
2011 Green Bay Packers Positional Rankings (1-5 stars):
| | | | | | |
| --- | --- | --- | --- | --- | --- |
| Quarterbacks | | Offensive Line | | Secondary | |
| Running Backs | | Defensive Line | | Special Teams | |
| Receivers | | Linebackers | | Coaching | |
2011 Green Bay Packers Analysis:
The Packers are the best team in football. Outside of New England, no one else has an argument.
However, this does not mean that Green Bay will repeat as Super Bowl champions. The team must avoid complacency. Cheesehead fans may scoff at the idea that their team won't give 100 percent, but the Who Dat faithful said the same thing about their beloved Saints last year. It's so tough to match the same intensity two years in a row, especially since every team loves to give it their best when battling the defending champions.
Green Bay should win the NFC North, but will the same fire and determination be there that helped propel them to claim the Lombardi Trophy in Dallas?
Projection:
13-3 (1st in NFC North)
2011 Fantasy Football Rankings
More
2011 NFL Season Previews
*** 2011 NFL DRAFT GRADES, OFFSEASON NEEDS BELOW COMMENT BOARD ***
2011 NFL Draft Grades:
Ted Thompson is one of the elite general managers in the NFL, so it's not shocking that he pieced together one of the top 2011 NFL Draft classes.
With his first two picks, Thompson improved Aaron Rodgers' pass protection and gave his quarterback an intriguing weapon to work with. Later, Thompson found help on defense with great values like Davon House, Ricky Elmore and Lawrence Guy.
The only selection I didn't like was Alex Green. I'm not saying Green is going to suck or anything, but running backs are really a dime a dozen, so you can obtain a quality back at any round in the NFL Draft. I would have rather seen Thompson find a front-seven player at the bottom of Round 3.
Having said that, this grade is still an A+ because of the multiple trade-downs that Thompson orchestrated. Thompson just flat out ripped off a couple of teams during Draft Weekend.
Overall 2011 NFL Draft Grade given on 5/1/11: A+
2011 NFL Draft Individual Grades:
32. Derek Sherrod, OT, Mississippi State
This pick surprises me because Derek Sherrod doesn't fit the appearance the Packers usually look for in their offensive linemen. But Sherrod is a great selection. He should have gone somewhere in the 20s. Ted Thompson just improved Aaron Rodgers' pass protection, which is definitely a good move.
(Pick Grade: A)
64. Randall Cobb, WR/KR, Kentucky
Ted Thompson just makes the NFL Draft look easy. Randall Cobb was a potential late first-round prospect, so getting him at No. 64 provides immense value. With Donald Driver retiring soon and James Jones heading for free agency, Thompson had to find a new weapon for Aaron Rodgers. Cobb will be a great addition to this offense, and he'll also contribute as a kick returner.
(Pick Grade: A)
96. Alex Green, RB, Hawaii
I know the Packers had to find a third-down runner to complement James Starks and/or Ryan Grant, but I'm not crazy about this pick. I just think it's a slight reach. I feel like Green Bay could have acquired an equal running back at the bottom of Round 4. There were bigger needs and better prospects available.
(Pick Grade: D)
131. Davon House, CB, New Mexico State
I love this pick. Davon House could have gone at the end of the second round, so Ted Thompson is getting major value with the final pick in Round 4. Cornerback is not an immediate need, but Charles Woodson is not going to be around forever.
(Pick Grade: A)
141. D.J. Williams, TE, Arkansas
This is good value for D.J. Williams, who probably would have been a second-round prospect if he were a couple of inches taller. The Packers like to run multiple-tight end sets, so Williams fills a need.
(Pick Grade: A)
179. Caleb Schlauderaff, G, Utah
Caleb Schlauderaff just sounds like a Green Bay Packer, doesn't he? Mike Mayock said he had Schlauderaff as a Round 5-6 prospect, so that's good enough for me. The Packers were expected to draft two linemen this weekend.
(Pick Grade: B)
186. D.J. Smith, OLB, Appalachian State
An undersized linebacker (5-11, 239), D.J. Smith is a project. I don't think anyone had him as a draftable prospect.
(Pick Grade: D)
197. Ricky Elmore, DE/OLB, Arizona
I thought the Packers would draft a rush linebacker earlier than this. Ricky Elmore provides very good value; many thought he'd go in the fourth or fifth round.
(Pick Grade: A)
218. Ryan Taylor, TE, North Carolina
Another tight end? Meh, I'm not crazy about this pick. I feel like there were better prospects available.
(Pick Grade: C)
233. Lawrence Guy, DE/DT, Arizona State
Another steal for the Packers. Lawrence Guy could have went two rounds earlier. He might be able to compete for a starting job depending on what happens with Cullen Jenkins and Johnny Jolly.
(Pick Grade: A)
Season Summary:
The Packers deserve major credit for overcoming their massive amount of injuries and still winning the Super Bowl. Things looked bleak when they fell a bit short of New England without Aaron Rodgers, but Green Bay essentially won six playoff contests in a row to claim the Lombardi trophy.
Offseason Moves:
Titans sign S Anthony Smith
Rams sign OLB Brady Poppinga
Packers re-sign WR James Jones
Packers re-sign FB John Kuhn
Bills sign ILB Nick Barnett
Eagles sign DE/DT Cullen Jenkins
Packers cut ILB Nick Barnett
Packers cut OT Mark Tauscher
Saints sign FB Korey Hall
Eagles sign TE Donald Lee
Packers cut ILB Brandon Chillar
Jaguars sign C Jason Spitz
Browns sign RB Brandon Jackson
Packers cut DT Justin Harrell
Packers cut OLB Brady Poppinga
Cardinals sign G Daryn Colledge
Packers re-sign K Mason Crosby
Packers sign WR Tori Gurley
Packers tender ILB Spencer Havner
Packers re-sign S Charlie Peprah
Packers re-sign ILB A.J. Hawk
Packers cut ILB A.J. Hawk
Offseason Needs:
Rush Linebacker: Clay Matthews is capable of moving continents with his bare hands, but there's nothing across from him. Erik Walden has played well at times, but is not the answer. Green Bay will look at guys like Jeremy Beal, Sam Acho and Brooks Reed during the second day of the 2011 NFL Draft. Drafted Ricky Elmore


Left Guard: Daryn Colledge is a free agent, but needs to be upgraded anyway. Danny Watkins fits the scheme and appearance the Packers like from their offensive linemen. He can be obtained in the second round. Drafted Caleb Schlauderaff


Defensive End: Cullen Jenkins is a free agent, while the troubled Johnny Jolly will be entering his contract year. Green Bay may consider Corey Liuget or Muhammad Wilkerson at the bottom of the first round. Drafted Lawrence Guy


Running Back: James Starks is unquestionably projected as the running back of the future. However, he has a long injury history. Meanwhile, Ryan Grant is entering his contract year and Brandon Jackson is a free agent. A Round 3-4 selection can be used as a change-of-pace back for Starks. Drafted Alex Green


Offensive Tackle: Chad Clifton and Bryan Bulaga will start next year. However, Clifton is nearing retirement, so the Packers will think about bringing in a future bookend for Bulaga. Drafted Derek Sherrod


Wide Receiver: If Donald Driver retires, Green Bay will need some depth at wideout. Luckily, this draft class is deep at the position. Drafted Randall Cobb


Kicker: Mason Crosby is a free agent.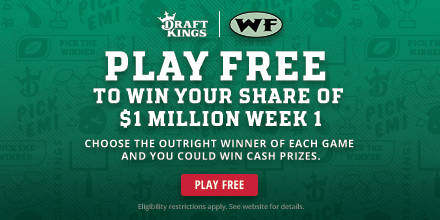 2011 NFL Free Agent Signings:
Tori Gurley, WR, South Carolina. Age: 23. -- Signed with Packers



Green Bay Packers Free Agents:

Salary Cap: No cap.
A.J. Hawk, ILB, Packers. Age: 27.
Re-signed with Packers (5 years)

A.J. Hawk wasn't worth a top-five pick, but he's a very good linebacker who played a key role in Green Bay's Super Bowl run. Hawk will probably return to the Packers for less money.


Nick Barnett, ILB, Packers. Age: 30.
Signed with Bills (3 years, $12 million)

The Packers cut Nick Barnett because he was overpaid and didn't have a spot in the starting lineup with Desmond Bishop and A.J. Hawk playing ahead of him. Barnett is a solid starting-caliber inside linebacker who thrives in run support.


Cullen Jenkins, DE/DT, Packers. Age: 30.
Signed with Eagles (5 years, $25 million)

Cullen Jenkins dominates the line of scrimmage when he's on the field. Unfortunately, Jenkins is often injured; he has missed 17 games in the past three years.


Mason Crosby, K, Packers. Age: 26.
Re-signed with Packers (5 years)

Mason Crosby has a strong leg, but isn't very accurate. He hasn't hit 80 percent of his field goals in any of his four NFL seasons.


James Jones, WR, Packers. Age: 27.
Re-signed with Packers (3 years)

James Jones has enormous talent and potential. Will he ever put it together to become a reliable starter?


Atari Bigby, SS, Packers. Age: 29.
Atari Bigby is an above-average safety who always seems to be hurt.


John Kuhn, FB, Packers. Age: 29.
Re-signed with Packers (3 years)

John Kuuuuuuhn is a strong blocker and the team's goal-line back.


Daryn Colledge, G, Packers. Age: 29.
Signed with Cardinals

Daryn Colledge can be upgraded, but the Packers could do worse at left guard.


Brandon Jackson, RB, Packers. Age: 25.
Signed with Browns (2 years, $4.5 million)

Brandon Jackson caught 43 balls in 2010. He's a dependable third-down back.


Charlie Peprah, SS, Packers. Age: 28. -- Re-signed with Packers (2 years, $2.3 million)
Mark Tauscher, OT, Packers. Age: 34.
Justin Harrell, DT, Packers. Age: 27.
Brady Poppinga, OLB, Packers. Age: 31. -- Signed with Rams
Brandon Chillar, ILB, Packers. Age: 28.
Korey Hall, FB, Packers. Age: 28. -- Signed with Saints
Jason Spitz, C, Packers. Age: 28. -- Signed with Jaguars (3 years)
Spencer Havner, ILB, Packers. Age: 28. -- Tendered by Packers
Anthony Smith, S, Packers. Age: 27. -- Signed with Titans
Donald Lee, TE, Packers. Age: 31. -- Signed with Eagles (1 year)
Josh Bell (RFA), CB, Packers. Age: 26.



Missing Include for PHPIncludeFailed_fa2011.php


Divisional Rival History:


Chicago Bears: Jay Cutler is 1-4 against the Packers.


Detroit Lions: The Packers have won 18 of the last 21 meetings. Detroit beat Green Bay at home in 2010, but Aaron Rodgers missed half the game.


Minnesota Vikings: The Packers had won seven of 10 in this rivalry; nine of 10 if you exclude the 2009 season.



Features to be Posted This Offseason:
2011 NFL Draft Grades (Pick-by-Pick NFL Draft Grades as well - Live on Draft Day!)
Detailed season preview
Fantasy football projections
Positional rankings
Daily updates on free-agent signings



Missing Include for PHPIncludeFailed_offseasonmenu2011.php
2011 NFL Offseason Pages


2019 NFL Mock Draft - Sept. 13


Fantasy Football Rankings - Sept. 5


2019 NBA Mock Draft - Aug. 13


2020 NFL Mock Draft - Aug. 1


NFL Power Rankings - June 3


NFL Picks - Feb. 4