Missing Include for PHPIncludeFailed_dropdownoffseason2011.php

Cincinnati Bengals (Last Year: 4-12)
-
Buy Tickets
2011 NFL Season Preview:
Veteran Additions:
OC Jay Gruden, QB Bruce Gradkowski, TE Bo Scaife, G Max Jean-Gilles, OLB Manny Lawson, OLB Thomas Howard, CB Nate Clements.
Early Draft Picks:
WR A.J. Green, QB Andy Dalton, G Clint Boling, S Robert Sanders, WR Ryan Whalen.
Offseason Losses:
OC Bob Bratkowski, QB Carson Palmer, WR Chad Ochocinco, G Evan Mathis, DE Antwan Odom, CB Johnathan Joseph, CB Morgan Trent, FS Chinedum Ndukwe.
2011 Cincinnati Bengals Offense:
Four teams selected quarterbacks in the first round of the 2011 NFL Draft. Excluding Carolina, all of them plan to sit their rookie signal-callers. Meanwhile, Cincinnati cavalierly is set on starting its rookie, Andy Dalton, whom it obtained in the second round. Only the Bengals.
The problem, as usual, is owner Mike Brown. Carson Palmer no longer wanted to play for the team, yet Brown refused to trade him. Brown didn't want to set a precedent, but he's really hurting his team in the long run. He reportedly was offered two first-round picks for Chad Ochocinco several years ago, but turned it down because No. 85 asked out of Cincinnati. Instead, Brown settled for 2012 and 2013 late-round selections from the Patriots this offseason.
The Bengals will have to suffer through Dalton's growing pains, which will be magnified by the brief offseason and the fact that the rest of the players around him will be learning a new system. This includes potential stud tight end Jermaine Gresham (52 catches, 471 yards, four touchdowns as a rookie in 2010), slot receiver Jordan Shipley and No. 2 wideout Jerome Simpson, who flashed at the end of last year after disappointing for most of his career. Simpson came out of nowhere to haul in 18 catches, 247 yards and three touchdowns in the final two weeks. If he had a solid veteran quarterback throwing to him (like Palmer), he'd be poised for a monstrous 2011 campaign.
Like Dalton, No. 1 wideout A.J. Green will be learning on the fly. Selected fourth overall in the 2011 NFL Draft, Green has the potential to be among the league's elite receivers in a few years. He's predictably been exceptional in training camp.
Cincinnati will be running the West Coast offense under Jay Gruden after utilizing the spread attack for a long time. This will adversely affect running back Cedric Benson, who signed a 1-year contract this offseason. The short-term deal keeps the usually lethargic Benson motivated, but Gruden's system exposes Benson's greatest weakness, which is catching the ball out of the backfield.
Continuity is key in this shortened offseason, so while the quarterback and skill-position players will be learning on the fly, it's a good thing that the entire offensive line returns intact. Even better is the fact that usually obese right tackle Andre Smith reported to training camp at a relatively svelte 335 pounds. Marvin Lewis has to be thrilled with that from the No. 6 overall pick from 2009.
On the other side of the offensive front, left tackle Andrew Whitworth is one of the most underrated players in the NFL. Whitworth surrendered just three sacks in 2010 and run blocked pretty well. Center Kyle Cook and right guard Bobbie Williams are also decent, though the latter turns 35 in September. If Smith stays in shape, the weak link on the line is left guard Nate Livings, who was in the lineup last year because Evan Mathis missed time with a foot injury.
2011 Cincinnati Bengals Defense:
The Bengals couldn't get to the quarterback whatsoever for three quarters of the season. Between Weeks 1 and 12, they tallied a pitiful 11 sacks, as former stud defensive end Antwan Odom was too injured to contribute. Odom never came back after leaving the lineup in Week 5 and was subsequently cut, but Cincinnati improved its pass rush beginning in Week 13. The team had 15 sacks in its final five contests.
Carlos Dunlap was largely responsible for this. Once considered a first-round prospect, the 280-pound end dropped to the end of the second round of the 2010 NFL Draft because of character and motivational issues. Dunlap proved everyone wrong, registering 9.5 sacks, all of which came after Week 9. He had five sacks in his final three contests.
With Dunlap playing left end - rotating with Robert Geathers depending on the situation - he'll be playing across from Michael Johnson, who was also strong down the stretch, compiling two sacks in the final four games. Defensive tackle Geno Atkins can also get to the quarterback; despite being a fourth-round rookie, he had five sacks, four of which came starting in Week 10. Atkins should make his way to the starting lineup in 2011 next to Domata Peko, who will likely rebound off a down year in which he was hampered by a nagging knee injury.
The Bengals will need their young pass-rushers to step up because the secondary has experienced two downgrades this offseason. Stud cornerback Johnathan Joseph signed with the Texans, and will be replaced by free-agent addition Nate Clements. The former 49er corner is really good, but he's not as talented as Joseph, considering his age (31). Clements will play across from Leon Hall, arguably the top player at his position not named Darrelle Revis or Nnamdi Asomugha.
The other (injury-based) downgrade is at strong safety, where the 31-year-old Chris Crocker will undoubtedly struggle coming off MCL and PCL tears. The Bengals attempted to sign Donte Whitner, but the former Bill spurned them at the last second. Crocker will start next to Reggie Nelson, the former Jaguar first-round bust. Nelson was actually OK in his handful of starts last year, but as Jacksonville fans can attest, he's bound to disappoint.
While Cincinnati's secondary figures to struggle, the linebacking corps is now the strength of the team. Rey Maualuga and Keith Rivers were already a dynamic duo, and now they'll be complemented by newly signed Manny Lawson, who never reached his full potential in San Francisco's 3-4 defense. Lawson, a former first-rounder, is a more natural 4-3 SAM, and he'll help offset the loss of Joseph and the injury to Crocker.
2011 Cincinnati Bengals Schedule and Intangibles:
The Bengals were very good on returns in 2009, but struggled in that department this past season. Punt returner Quan Cosby (7.5) and kickoff specialist Bernard Scott (22.4) both maintained pedestrian averages. Making things worse, Cincinnati surrendered two scores on special teams.
Shayne Graham choked one too many times for Marvin Lewis' liking, so the Bengals opted not to re-sign him in the spring of 2010. Lewis went with Mike Nugent instead, who was 15-of-19. Nugent was a dreadful 1-of-3 from 40-49.
Third-year punter Kevin Huber was pretty mediocre in 2010, averaging 42.1 yards per attempt with 28-of-71 boots inside the 20.
If Cincinnati didn't have a raw rookie quarterback, it would have a chance at a 5-0 record to kick off the season, as the team will battle Cleveland, Denver, San Francisco, Buffalo and Jacksonville. After a sure loss to the Colts and a bye, the Bengals' cupcake campaign continues with Seattle and Tennessee. Unfortunately, they have to battle the Steelers and Ravens twice each following that.
2011 Cincinnati Bengals Positional Rankings (1-5 stars):
| | | | | | |
| --- | --- | --- | --- | --- | --- |
| Quarterbacks | | Offensive Line | | Secondary | |
| Running Backs | | Defensive Line | | Special Teams | |
| Receivers | | Linebackers | | Coaching | |
2011 Cincinnati Bengals Analysis:
The Bengals have a really good defense and a ridiculously easy schedule, so they could conceivably win five or six games. However, with a rookie quarterback and a new offensive system that the players will have to pick up in a shortened offseason, the offense is bound to struggle all year. Cincinnati will have to eke out 13-10 victories until Dalton is ready to become a starting-caliber NFL quarterback.
Projection:
4-12 (4th in AFC North)
2011 Fantasy Football Rankings
More
2011 NFL Season Previews
*** 2011 NFL DRAFT GRADES, OFFSEASON NEEDS BELOW COMMENT BOARD ***
2011 NFL Draft Grades:
The Bengals deserve a ton of credit. Once the Vikings reached for Christian Ponder at No. 12, they could have panicked and mortgaged their entire 2011 NFL Draft to move up for Andy Dalton. Instead, they patiently waited and still were able to land their guy with the third pick in the second round.
Dalton has received mixed reviews from the scouting community, so it remains to be seen how he'll perform. Nevertheless, he and A.J. Green give Cincinnati fans cause for optimism after a bleak few months mired by Carson Palmer's retirement threats.
I really like Cincinnati's draft as a whole. I had an issue with a couple of its late-round picks, but the quality mid-round selections more than made up for it.
Overall 2011 NFL Draft Grade given on 5/1/11: A-
2011 NFL Draft Individual Grades:
4. A.J. Green, WR, Georgia
If owner Mike Brown really wants Carson Palmer to set foot in Paul Brown Stadium again, this is the move he had to make. Taking a quarterback would have turned Palmer away for good. And if Palmer would have inexplicably had a change of heart (i.e. suddenly losing the $80 million he has in the bank), Brown would have owed a ton of money to both Palmer and Blaine Gabbert.
Besides, A.J. Green is a terrific prospect. Some say he's right there with Calvin Johnson, Larry Fitzgerald and Andre Johnson. It'll be surprising if Green does not emerge as a perennial Pro Bowler.
(Pick Grade: A)
35. Andy Dalton, QB, TCU
If Christian Ponder can go No. 12 overall, Andy Dalton is a major steal at No. 35. Dalton was projected to go as high as eighth by some. The Bengals have just obtained some insurance just in case Carson Palmer plans on rolling around in his $80 million like Scrooge McDuck for the rest of his life.
(Pick Grade: A)
66. Dontay Moch, OLB, Nevada
The Bengals are going to use Dontay Moch as a pass-rushing SAM, a la Von Miller in Denver and Kamerion Wimbley in Oakland. It could work out, but Moch is such a project. This is a bit too early for him.
(Pick Grade: B)
101. Clint Boling, G, Georgia
The Bengals have free agents at guard and were thinking about moving Andre Smith into one of the two slots, so they needed to address this position. Clint Boling should have gone off the board a round earlier, so this is a steal.
(Pick Grade: A)
134. Robert Sands, S, West Virginia
I mocked Robert Sands to the Bengals in the fifth round because I felt like he was a perfect fit for Mike Zimmer's system. Obviously, I feel like Sands fits the range, so this is a decent pick.
(Pick Grade: B)
167. Ryan Whalen, WR, Stanford
This is a slight reach, and I'm not sure the Bengals needed to acquire two receivers in the 2011 NFL Draft. I would have gone a different direction.
(Pick Grade: D)
207. Korey Lindsey, CB, Southern Illinois
An insurance policy just in case Johnathan Joseph isn't re-signed. Korey Lindsey fits the range at the beginning of the seventh round.
(Pick Grade: B)
246. Jay Finley, RB, Baylor
A change-of-pace runner. I'm not sure how Jay Finley fits with Bernard Scott on the roster.
(Pick Grade: C)
Season Summary:
The Vikings, Cowboys and Chargers were the well-publicized huge disappointments in 2010. The Bengals definitely belong in that pantheon. Not only did they miss the postseason after a playoff appearance the year before; their offense struggled despite the heralded quartet of Chad Ochocinco, Terrell Owens, Carson Palmer and Cedric Benson. With Owens gone, and both Benson and Ochocinco likely moving on as well, Cincinnati figures to improve by addition by subtraction. The key will be Palmer - can he still play, or were those final two games a fluke?
Offseason Moves:
Bengals announce retirement of TE Reggie Kelly
Bengals re-sign DE Jonathan Fanene
Bengals sign TE Bo Scaife
Bengals re-sign OLB Brandon Johnson
Bengals sign G Max Jean-Gilles
Bengals sign OLB Manny Lawson
Bengals re-sign RB Cedric Benson
Eagles sign G Evan Mathis
Bengals sign CB Nate Clements
Bengals re-sign S Gibril Wilson
Bengals cut K Clint Stitser
Bengals cut DE Antwan Odom
Bengals cut CB Morgan Trent
Bengals re-sign FB Brian Leonard
Texans sign CB Johnathan Joseph
Bengals sign OLB Thomas Howard
Patriots acquire WR Chad Ochocinco from Bengals for 2012, 2013 late-round picks
Bengals sign QB Bruce Gradkowski
Bengals fire OC Bob Bratkowski


Offseason Needs:
Defensive End: The Bengals had just 26 sacks in 2010. Rookie Carlos Dunlap emerged as a double-digit sack threat in the second half of the year. However, there is nothing across from him unless Antwan Odom can actually stay healthy for a change - which is a long shot. Da'Quan Bowers and Robert Quinn make sense at No. 4 overall.


Running Back: Considering Cedric Benson's lethargy, re-signing him to a long-term deal would be a mistake. The Bengals need a new running back. Fortunately, there will be plenty of talented backs available in Rounds 2 and 3. Re-signed Cedric Benson


Wide Receiver: Chad Ochocinco will probably be traded, opening up a spot across from Jerome "Chad" Simpson, who had an unbelievable two-game stretch to close out the season. A.J. Green will be the pick if he's available at No. 4 overall. Drafted A.J. Green


Inside Linebacker: Dhani Jones, a 33-year-old free agent, struggled in 2010. Cincinnati may opt to move Rey Maualuga to the middle, which would open up a hole at strongside linebacker. Signed Manny Lawson (SLB); drafted Dontay Moch (SLB)


Quarterback: Carson Palmer struggled all year until Terrell Owens and Chad Ochocinco were gone. Were those final two weeks a mirage? Or can Palmer still be an effective starter? The Bengals will likely invest a mid-round pick on a potential successor. Drafted Andy Dalton; signed Bruce Gradkowski


Left Guard: Andre Smith may move to left guard next year, with Anthony Collins settled in at right tackle. Smith is a fat slob, so I have my doubts about this move. Drafted Clint Boling; signed Max Jean-Gilles


Strong Safety: Roy Williams is a good fit in Mike Zimmer's defense, but is still a liability in coverage. The Bengals could do better with someone like DeAndre McDaniel in the middle rounds.


Kicker: The Bengals got rid of Shayne Graham because he couldn't hit clutch field goals. Mike Nugent couldn't hit any field goals. Unless they think Clint Stitser is the answer, they'll look for a new kicker this offseason.


Kick Returner: Bernard Scott is no threat to score on kick returns.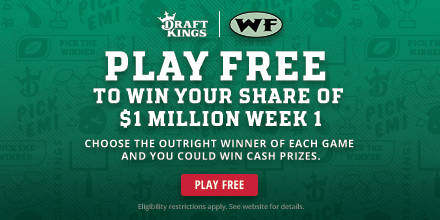 2011 NFL Free Agent Signings:
Manny Lawson, OLB, 49ers. Age: 27.
Signed with Bengals (1 year, $3 million)

Manny Lawson isn't the greatest pass-rusher in the world, but he does so many other things very well. Moving on to a team with a 4-3 defense might be ideal for the former first-rounder.


Nate Clements, CB, 49ers. Age: 31.
Signed with Bengals

Nate Clements is a cap casualty. He played very well last year, but at 31 years old, he could decline at any moment, which would make him a risky signing.


Thomas Howard, OLB, Raiders. Age: 28.
Signed with Bengals (2 years, $6.5 million)

Thomas Howard was the odd man out in a very talented linebacking corps. Despite rotting on Oakland's bench in 2010, he could start for a new team at weakside linebacker next year.


Bruce Gradkowski, QB, Raiders. Age: 28.
Signed with Bengals (2 years)

The Polish Point-Shaver isn't the most skilled quarterback in the league, but he has a Jeff Garcia-type feistiness and is capable of being a low-end starter in the NFL.


Max Jean-Gilles, G, Eagles. Age: 27. -- Signed with Bengals (1 year, $1.15 million)
Bo Scaife, TE, Titans. Age: 30. -- Signed with Bengals (1 year, $1 million)



Cincinnati Bengals Free Agents:

Salary Cap: No cap.
Johnathan Joseph, CB, Bengals. Age: 27.
Signed with Texans (5 years)

An elite NFL cornerback, Johnathan Joseph will be franchised this offseason. Joseph has expressed interest in staying with the team, which is a major plus.


Kyle Cook (RFA), C, Bengals. Age: 28.
Kyle Cook has been a solid, dependable starting center for the Bengals the past two years. He deserves an extension.


Antwan Odom, DE, Bengals. Age: 29.
Antwan Odom is a great pass-rusher, but he can't stay healthy. If a team can bring him in for a cheap contract, that could be a great move.


Evan Mathis, G, Bengals. Age: 29.
Signed with Eagles

Evan Mathis is a talented guard, but can't stay healthy. Cedric Benson really missed him this season.


Roy Williams, SS, Bengals. Age: 31.
Roy Williams is more valuable to the Bengals than he would be to anyone else; he's a good fit in Mike Zimmer's defense.


Cedric Benson, RB, Bengals. Age: 28.
Re-signed with Bengals (1 year)

Two major red flags with Cedric Benson: First, he looked slow and sluggish at times in 2010, averaging just 3.5 yards per carry (though some of that can be attributed to Evan Mathis' absence). And second, he's just been playing for a contract these past two years. Once he gets a big signing bonus, he'll probably revert to Sloth Mode. Benson also doesn't offer much in the passing game. All teams should avoid this guy unless they can get him for a very cheap price.


Dhani Jones, ILB, Bengals. Age: 33.
Dhani Jones had a decent 2009, but regressed last season. The bow tie and Febreze salesman is on his last legs.


Brandon Johnson, OLB, Bengals. Age: 28.
Re-signed with Bengals

A very good reserve linebacker who can play multiple positions (primarily the weak side).


Terrell Owens, WR, Bengals. Age: 37.
Terrell Owens proved that he still has it, catching 72 balls for 983 yards and nine touchdowns in 2010. However, he's such a headache that the Bengals don't even want him anymore. At this point, it's hard to imagine anyone signing Owens.


Chinedum Ndukwe, S, Bengals. Age: 26.
Nate Livings (RFA), G, Bengals. Age: 29.
Brian Leonard, FB, Bengals. Age: 27. -- Re-signed with Bengals (2 years)
Clint Stitser, K, Bengals. Age: 26.
Dennis Roland, OT, Bengals. Age: 28.
Reggie Kelly, TE, Bengals. Age: 34. -- Announced retirement
Jonathan Fanene, DE/DT, Bengals. Age: 29. -- Re-signed with Bengals (1 year)
Morgan Trent, CB, Bengals. Age: 25.
Quan Cosby (ERFA), WR/PR, Bengals. Age: 28.
Gibril Wilson, S, Bengals. Age: 29. -- Re-signed with Bengals
Tom Nelson, S, Bengals. Age: 24.
Kirk Chambers, OT, Bengals. Age: 32.
Jordan Palmer (RFA), QB, Bengals. Age: 27.



Missing Include for PHPIncludeFailed_fa2011.php


Divisional Rival History:


Baltimore Ravens: Marvin Lewis owns his former team, claiming six of the past nine meetings.


Cleveland Browns: Carson Palmer is 9-3 lifetime against the Browns. No surprise there given the difference in talent at the quarterback position.


Pittsburgh Steelers: The road team has inexplicably claimed eight of the past 11 meetings. Go figure.



Features to be Posted This Offseason:
2011 NFL Draft Grades (Pick-by-Pick NFL Draft Grades as well - Live on Draft Day!)
Detailed season preview
Fantasy football projections
Positional rankings
Daily updates on free-agent signings



Missing Include for PHPIncludeFailed_offseasonmenu2011.php
2011 NFL Offseason Pages


2019 NFL Mock Draft - Sept. 13


Fantasy Football Rankings - Sept. 5


2019 NBA Mock Draft - Aug. 13


2020 NFL Mock Draft - Aug. 1


NFL Power Rankings - June 3


NFL Picks - Feb. 4