Missing Include for PHPIncludeFailed_dropdownoffseason2011.php

Chicago Bears (Last Year: 11-5)
-
Buy Tickets
2011 NFL Season Preview:
Veteran Additions:
RB Marion Barber, WR Roy Williams, WR Sam Hurd, C Chris Spencer, DE Vernon Gholston, DT Amobi Okoye.
Early Draft Picks:
OT Gabe Carimi, DT Stephen Paea, S Chris Conte, WR Dane Sanzenbacher (UDFA).
Offseason Losses:
WR Devin Aromashodu, WR Rashied Davis, OT Kevin Shaffer, C Olin Kreutz, DT Tommie Harris, LB Hunter Hillenmeyer, SS Danieal Manning, P Brad Maynard.
2011 Chicago Bears Offense:
Jay Cutler was heavily criticized for sitting out half of the NFC Championship after spraining his MCL. Something that was really telling was that most of his teammates defended him. Cutler is respected by the Chicago players, and why not? He's only the best quarterback to don a Bears uniform since Sid Luckman.
Cutler made strides last year, cutting down on his interceptions. He tossed 26 picks in his first season with the Bears, but was guilty of only 16 of those under the tutelage of Mike Martz. Cutler should be even better in his second season with Martz, as he'll be more comfortable with the system.
There will be some unfamiliarity though, as Cutler will have a new No. 1 receiver to work with. That'll be Roy Williams, a Cowboys reject. Williams was a major disappointment in Dallas, but there is some hope that he can thrive in his new uniform. Williams had the best season of his career with Martz as his offensive coordinator in Detroit, catching 82 balls for 1,310 yards and seven touchdowns. It's unrealistic to expect those numbers in 2011, but at the very least, Williams will give Cutler a potent end-zone target.
The Williams signing means that Johnny Knox would be demoted. It's a curious move - Martz has written in Williams and Devin Hester as his starting wideouts despite the fact that it's proven that the latter loses some of his potency on returns when he playing extensively at wideout. Knox is a good deep threat and would complement Williams well, so it's unknown why he's been benched.
With Greg Olsen shipped off to Carolina, the slot position will be more prominent in Chicago's offense. Earl Bennett is the current starter, but undrafted rookie Dane Sanzenbacher is making some serious noise in training camp. Don't be surprised if he become a factor late in the year.
Of course, Cutler's most utilized weapon will be Matt Forte, who has caught at least 51 balls in each of his three NFL seasons. Forte also rushed for 1,069 yards and six touchdowns in 2010. The only area in which Forte struggled last year was in goal-line situations, so that'll be assigned to another former Cowboy, Marion Barber.
Forte really had issues running the football early in the season, averaging 2.9 yards per carry or worse in five of his first six games. Move forward two months later, and Forte finished with a 4.9 YPC or better in five of his six final contests. The difference was the improvement of the offensive front, with full credit going to Mike Tice, the line coach, for turning things around.
One lineman who really improved under Tice is left tackle J'Marcus Webb. A seventh-round selection in 2010, Webb gave up nine sacks in his first eight starts, but allowed just three sacks after that. The caveat, however, is that he played right tackle in 2010. How well he transitions to the blind side is unknown, though his performance in the preseason opener was abysmal.
First-round rookie Gabe Carimi will take Webb's spot at right tackle, at least for now. Carimi has talent, but like all rookies, he's hampered by a brief offseason and will take some time to adjust.
The other change on the offensive line is at center. Long-time Bear Olin Kreutz left the team because of a contract dispute, so Roberto Garza will slide over from right guard. The pedestrian Lance Louis will take Garza's spot, while left guard Chris Williams figures to disappoint as a first-round bust. It's safe to say that Cutler is going to take a ton of punishment in 2011.
2011 Chicago Bears Defense:
It's no surprise that Chicago's defense rebounded in 2010 off a disappointing 2009 campaign. The Bears gave up 17.9 points per game after yielding 22.1 the year before. One of the two differences, of course, was the addition of Julius Peppers.
The numbers don't show it (8 sacks), but Peppers was flat-out dominant last season. He eliminated the run and constantly pressured opposing quarterbacks. On one occasion, he completely ruined Matthew Stafford's 2010 campaign. Peppers also opened things up for left end Israel Idonije, who also had eight sacks.
The second difference for Chicago's stop unit was the return of Brian Urlacher, who missed 15 games in 2009 with a wrist injury. Though he just turned 33 in May, he still performed at a high level last season. A decline is possible, but the Bears would still have stud weakside linebacker Lance Briggs playing next to him. Nick Roach is the other starter, only because Pisa Tinoisamoa is coming off knee surgery. Roach has proven himself as a capable fill-in over the past few years.
Chicago lost two key defenders this offseason: under tackle Tommie Harris and strong safety Danieal Manning. Harris' departure won't hurt too much; he's been a shell of his former self recently because of numerous injuries. The mediocre Matt Toeaina is the current favorite to start next to nose tackle Anthony Adams, but could easily be beaten out by Henry Melton, who packed on a whopping 30 pounds of muscle this offseason.
As for Adams, there's some bad news there; he suffered a calf injury in training camp and could be out for several weeks. Toeaina can actually slide into Adams' spot, or perhaps the Bears might be willing to try second-round rookie Stephen Paea.
Manning's loss will hurt more than Harris' because he actually played very well last year. His replacement will be 2010 third-rounder Major Wright, who has no starts under his belt. Wright struggled in coverage in limited action as a rookie, but Marinelli likes his physicality.
The rest of the secondary is solid. Charles Tillman and Tim Jennings are a pretty good duo at corner, while free safety Chris Harris complemented both well last season until suffering a hip injury around Thanksgiving.
2011 Chicago Bears Schedule and Intangibles:
The Bears have retained most of their players and coaches this offseason, which is very important because of the lockout implications. Speaking of the latter, Chicago has one of the top coaching staffs in the business. Like Lovie Smith or not, he has surrounded himself with several former head coaches - Rod Marinelli, Mike Martz, Mike Tice - all of whom have had a profound affect on the team as elite assistants.
Chicago's special teams usually rank among the league's elite, and the unit didn't disappoint in 2010. Devin Hester had a whopping three punt-return touchdowns, averaging an amazing 17.1 yards per attempt in the process. He was also excellent on kickoff returns (35.6), though he didn't attempt many because of Danieal Manning.
Robbie Gould became the NFL's highest-paid kicker in May. He definitely deserved the 6-year, $15.5 million contract, as he's hit at least 83.3 percent of his field goals in each of the previous five seasons. He was 25-of-30 in 2010, including 3-of-4 from 50-plus.
Brad Maynard is one of the worst punters in the league, so the Bears did a good job finding an upgrade for him. They brought in Jacksonville punter Adam Podlesh, who averaged 43.8 yards per attempt despite hitting nearly half of his punts inside the 20 (26-of-57).
The Bears have a really brutal schedule. Six of their first 10 games (Falcons, Saints, Packers, Buccaneers, Eagles, Chargers) are against opponents that were 10-6 or better last year. Two other contests in that stretch are against improved Detroit. Luckily, five of the final six games are easy (Raiders, Chiefs, Broncos, Seahawks, Vikings), but Chicago could already be out of it if it stumbles out of the gate.
2011 Chicago Bears Positional Rankings (1-5 stars):
| | | | | | |
| --- | --- | --- | --- | --- | --- |
| Quarterbacks | | Offensive Line | | Secondary | |
| Running Backs | | Defensive Line | | Special Teams | |
| Receivers | | Linebackers | | Coaching | |
2011 Chicago Bears Analysis:
The Bears have to feel disrespected, with everyone talking about how great the Packers are, and how wonderful the Lions will be. Chicago did win the NFC North, after all, and may have had a chance in the NFC Championship if Jay Cutler didn't sprain his MCL.
The Packers are the better team, but the Bears, for some reason, are very undervalued. If they can survive that aforementioned 10-game stretch with a 6-4 or even a 5-5 mark, they'll have a chance to win 10 games and make the playoffs again.
Projection:
10-6 (2nd in NFC North)
2011 Fantasy Football Rankings
More
2011 NFL Season Previews
*** 2011 NFL DRAFT GRADES, OFFSEASON NEEDS BELOW COMMENT BOARD ***
2011 NFL Draft Grades:
The Bears only had five picks, but I feel like they did a good job with all of them.
The Gabe Carimi pick was awesome. Carimi could have easily gone as high as No. 19, so Chicago found incredible value in the bottom of the first round while providing some protection for Jay Cutler.
I wish Chicago could have found some help at receiver and guard, but they'll have an opportunity to do so in free agency.
Overall 2011 NFL Draft Grade given on 5/1/11: A-
2011 NFL Draft Individual Grades:
29. Gabe Carimi, OT, Wisconsin
In my 2011 NFL Mock Draft, I wrote that Jerry Angelo should be exiled if he doesn't improve Jay Cutler's pass protection. Well, Angelo gets to keep his home in Chicago.
Carimi is a great pick. He provides incredible value at No. 29 and also fills Chicago's greatest need. Bears fans shouldn't be booing this pick; they should be thrilled.
(Pick Grade: A)
53. Stephen Paea, DT, Oregon State
ESPN really has to stop missing these picks. The Bears make another great selection with Stephen Paea, who could have gone in the first round if it weren't for an injury. Paea fills a huge need for the Bears, who may lose Anthony Adams in free agency.
(Pick Grade: A)
93. Chris Conte, S, California
I think this is a bit early for Chris Conte. This is some insurance just in case they lose Danieal Manning in free agency. You have to wonder how much different this draft would have been had free agency occurred prior to the 2011 NFL Draft.
(Pick Grade: C)
160. Nathan Enderle, QB, Idaho
The Bears should be able to trade Caleb Hanie sometime soon, so Nathan Enderle becomes their next developmental project behind Jay Cutler. This is a decent pick.
(Pick Grade: B)
195. J.T. Thomas, OLB, West Virginia
This is a nice choice. The Bears were looking for linebacker depth, and J.T. Thomas was projected to go in Rounds 6-7.
(Pick Grade: B)
Season Summary:
The Bears had a talented team, but I never ranked them highly in my NFL Power Rankings because I didn't trust them. I always feared that the Jay Cutler-Mike Martz combination would blow up at some point during the season. It didn't happen until the NFC Championship, but Chicago finally spontaneously combusted.
Offseason Moves:
Saints sign C Olin Kreutz
Colts sign DT Tommie Harris
Bears re-sign TE Desmond Clark
Texans sign P Brad Maynard
Bears sign C Chris Spencer
Bears re-sign OLB Brian Iwuh
Bears sign DT Amobi Okoye
Bears sign RB Marion Barber
Bears cut G Herman Johnson
Bears re-sign CB Corey Graham
Bears sign DE Vernon Gholston
Bears re-sign OLB Nick Roach
Bears re-sign QB Caleb Hanie
Bears sign WR Roy Williams
Bears re-sign DT Anthony Adams
Bears sign WR Sam Hurd
Texans sign SS Danieal Manning
Panthers acquire TE Greg Olsen from Bears for 3rd-round pick
Bears cut OLB Brandon Manumaleuna
Bears sign P Adam Podlesh
Lions sign WR Rashied Davis
Vikings sign WR Devin Aromashodu
Bears sign WR Dane Sanzenbacher
Bears sign C Alex Linnenkohl
Bears tender RB Kahlil Bell
Bears cut DT Tommie Harris
Bears cut ILB Hunter Hillenmeyer
Bears cut OT Kevin Shaffer


Offseason Needs:
Left Tackle: As I wrote in my 2011 NFL Mock Draft, if the Bears had a good offensive line, Jay Cutler probably wouldn't have suffered an MCL sprain against the Packers, and we never would have had this huge debate about whether Cutler should have played or not. Frank Omiyale is a good run-blocker, but he can't pass protect to save his life. Anthony Castonzo and Derek Sherrod will be options at No. 29 in the 2011 NFL Draft. Adding one of them would allow Omiyale to move over to the right side. Drafted Gabe Carimi


Left Guard: Chris Williams is another weak link on the offensive front. Chicago fans would absolutely love it if their team signed Stephen Neal.


Defensive Tackle: Tommie Harris was benched in late September. He eventually re-claimed his starting job, but wasn't particularly effective down the stretch. The Bears could look at someone like Jurrell Casey or Marvin Austin late in the second round. Drafted Stephen Paea; signed Amobi Okoye; re-signed Anthony Adams


Center: Olin Kreutz must be re-signed. Signed Chris Spencer and Alex Linnenkohl


No. 1 Wide Receiver: Chicago has a bunch of No. 2 and 3 wideouts on its roster. For instance, Johnny Knox would be an excellent secondary receiver. A No. 1 guy is needed. Jonathan Baldwin could be the answer with the 29th pick this April. Signed Roy Williams


Strongside Linebacker: Pisa Tinoisamoa played well this season, but he's a 30-year-old free agent who just had a knee scope. The Bears may look for an upgrade or a potential successor with a mid-round selection. Drafted J.T. Thomas


Cornerback: Tim Jennings, a free agent in March 2012, played well during the regular season but struggled in the playoffs. The Bears need all the help they can get at cornerback if they want to overtake the Packers and all of their talented wideouts. Drafted Chris Conte; re-signed Corey Graham


Power Running Back: The Bears weren't good in short-yardage situations this year. Chester Taylor is not a goal-line back. Signed Marion Barber


Defensive End Depth: Some talent is needed behind Julius Peppers and Israel Idonije. Signed Vernon Gholston


Punter: Brad Maynard is one of the worst punters in the NFL. Signed Adam Podlesh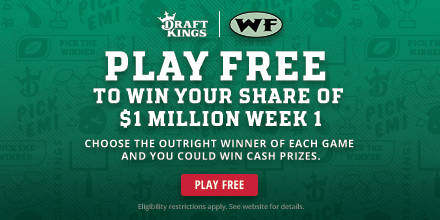 2011 NFL Free Agent Signings:
Adam Podlesh, P, Jaguars. Age: 28.
Signed with Bears (5 years)

Adam Podlesh averaged 43.8 yards per punt with nearly half of his attempts planted inside the 20.


Roy Williams, WR, Cowboys. Age: 29.
Signed with Bears (2 years)

Roy Williams was a major disappointment in Dallas, as he never came close to matching his 82-catch, 1,310-yard 2006 campaign. Someone will take a shot on him based on his potential, but I wouldn't take that chance.


Chris Spencer, C, Seahawks. Age: 29.
Signed with Bears (2 years)

The injury-prone Chris Spencer had a rocky start to his 2010 campaign, but improved toward the end of the season.


Vernon Gholston, DE, Jets. Age: 25.
Signed with Bears

Vernon Gholston was a huge bust for the Jets as the No. 6 overall pick in the 2008 NFL Draft. I'm listing him at 2.5 stars, however, for three reasons. First, Gholston is only 25, and has a ton of upside and athleticism. Second, I'd like to see what Gholston can do in a traditional 4-3. And third, defensive ends usually take a while to transition to the NFL. Granted, Gholston has shown nothing, but there's a slim chance he could be a very late bloomer. He's worth the risk.


Amobi Okoye, DT, Texans. Age: 24.
Signed with Bears (1 year)

The No. 10 pick in the 2007 NFL Draft, Amobi Okoye has never developed into a consistent pass-rusher. He's only 24 though, so perhaps he can be a late bloomer with a better defensive line coach.


Marion Barber, RB, Cowboys. Age: 28. -- Signed with Bears (2 years)
Matt Spaeth, TE, Steelers. Age: 26. -- Signed with Bears
Alex Linnenkohl, C, Oregon State. Age: 23. -- Signed with Bears
Dane Sanzenbacher, WR, Ohio State. Age: 22. -- Signed with Bears
Sam Hurd, WR, Cowboys. Age: 26. -- Signed with Bears



Chicago Bears Free Agents:

Salary Cap: No cap.
Danieal Manning, SS, Bears. Age: 29.
Signed with Texans (4 years, $20 million; $9 million guaranteed)

In addition to being a solid strong safety, Danieal Manning averaged 24.7 yards on his kickoff returns this year.


Olin Kreutz, C, Bears. Age: 34.
Signed with Saints (1 year)

It's not saying much, but Olin Kreutz was Chicago's best pass-protector in 2010. He's a declining player at this stage of his career, but he just doesn't miss any games; Kreutz made his 129th consecutive start in the season finale.


Caleb Hanie (RFA), QB, Bears. Age: 25.
Re-signed with Bears (1 year)

A former sleeper of Mel Kiper's, Caleb Hanie handled himself very well in relief of Jay Cutler and Todd Collins in the NFC Championship. I'd like to see Hanie get a shot at a starting gig somewhere in 2012. For now, the Bears will have to use a second-round tender on the Colorado State product.


Anthony Adams, DT, Bears. Age: 31.
Re-signed with Bears

Anthony Adams had a slightly down year by his standards, but the Bears are still working to extend the run-stuffer.


Tommie Harris, DT, Bears. Age: 28.
Signed with Colts (1 year)

Tommie Harris is a shell of what he used to be. He's battled through way too many injuries. There's a chance he'll be able to bounce back and become a solid player once again, but I wouldn't bet on it.


Pisa Tinoisamoa, OLB, Bears. Age: 30.
Pisa Tinoisamoa missed some time with a knee scope, but otherwise had a pretty solid year as Chicago's two-down strongside linebacker.


Nick Roach, OLB, Bears. Age: 26. -- Re-signed with Bears (2 years)
Brian Iwuh, OLB, Bears. Age: 27. -- Re-signed with Bears
Kevin Shaffer, OT, Bears. Age: 31.
Garrett Wolfe, RB, Bears. Age: 27.
Devin Aromashodu (RFA), WR, Bears. Age: 27. -- Signed with Vikings (1 year)
Hunter Hillenmeyer, ILB, Bears. Age: 31.
Brad Maynard, P, Bears. Age: 37. -- Signed with Texans
Josh Bullocks, FS, Bears. Age: 28.
Rashied Davis, WR, Bears. Age: 32. -- Signed with Lions (1 year)
Corey Graham, CB, Bears. Age: 26. -- Re-signed with Bears
Desmond Clark, TE, Bears. Age: 34. -- Re-signed with Bears
Kahlil Bell (ERFA), RB, Bears. Age: 24.
Herman Johnson, G, Bears. Age: 26. -- Signed with Giants
Brandon Manumaleuna, TE, Bears. Age: 31.
Todd "Tom" Collins, QB, Bears. Age: 39.



Missing Include for PHPIncludeFailed_fa2011.php


Divisional Rival History:


Detroit Lions: Take out a bizarre 2007 season where the Lions somehow swept the Bears, and Chicago has won 10 straight in this rivalry.


Green Bay Packers: Jay Cutler is 1-4 against the Packers.


Minnesota Vikings: The home team has claimed 15 of 17. This excludes that weird game at the University of Minnesota.



Features to be Posted This Offseason:
2011 NFL Draft Grades (Pick-by-Pick NFL Draft Grades as well - Live on Draft Day!)
Detailed season preview
Fantasy football projections
Positional rankings
Daily updates on free-agent signings



Missing Include for PHPIncludeFailed_offseasonmenu2011.php
2011 NFL Offseason Pages


NFL Picks - Sept. 24


2019 NFL Mock Draft - Sept. 20


Fantasy Football Rankings - Sept. 5


2019 NBA Mock Draft - Aug. 13


2020 NFL Mock Draft - Aug. 1


NFL Power Rankings - June 3