New Orleans Saints (Last Year: 11-5)
-
Buy Tickets
2011 NFL Season Preview:
Veteran Additions:
RB Darren Sproles, OT Alex Barron, C Olin Kreutz, DE Turk McBride, DT Aubrayo Franklin, DT Shaun Rogers, OLB Will Herring, CB Fabian Washington, SS Paul Oliver.
Early Draft Picks:
DE Cameron Jordan, RB Mark Ingram, OLB Martez Wilson, CB Johnny Patrick, DE Greg Romeus.
Offseason Losses:
RB Reggie Bush, TE Jeremy Shockey, C Jonathan Goodwin, DE Jimmy Wilkerson, DT Remi Ayodele, DT Anthony Hargrove, OLB Danny Clark, CB Randall Gay.
2011 New Orleans Saints Offense:
When Drew Brees was holding his baby in his arms and hoisting the Lombardi Trophy, he did not imagine that he would throw double the interceptions in 2011 compared to the amount he tossed during his Super Bowl MVP campaign.
Brees' 22 picks were alarming for some, but there's a perfectly reasonable explanation for it - he played through a sprained MCL for most of the year. That was the culprit for the 33-22 touchdown-to-interception ratio and the 3-year-low YPA of 7.0.
Brees is healthy now and will almost certainly have a bounce-back campaign. Unfortunately for him, his top wideout doesn't have the same luxury. Marques Colston just endured his fifth knee surgery in as many years, and this one was of the microfracture variety - a tough procedure for any wideout to come back from right away. Colston has had trouble practicing at training camp, which could very well be a sign of things to come in 2011.
Of course, Colston's projected year-long questionable status won't lead to the demise of New Orleans' offense. Brees is an elite quarterback and has several other potent weapons to work with. No. 2 wideout Robert Meachem suffered through a brutal leg injury last year, and is fully expected to have a breakout 2011 campaign now that he's healthy. Slot receiver Lance Moore resurfaced last season after injuries of his own; Moore logged 66 receptions and eight touchdowns, earning himself a 5-year contract.
Meanwhile, tight end Jimmy Graham will continue to be a major red-zone target for Brees. A very athletic former basketball player in the mold of Antonio Gates, Graham caught four touchdowns in the final three weeks of his rookie season. Now that Jeremy Shockey is gone, Graham will have the starting job all to himself, and is poised for what could be a double-digit touchdown campaign.
Two new weapons the Saints acquired this offseason are running backs Mark Ingram and Darren Sproles. Sproles will replace Reggie Bush as Sean Payton's multi-faceted offensive toy, while Ingram figures to carry the load for the Saints as a rookie. Ingram had the talent to be a top-15 selection in the 2011 NFL Draft, but dropped because of a variety of bogus reasons. He has predictably flashed at training camp, and many are projecting him to rush for about 1,000 yards and score 10 touchdowns.
Paving the way for Ingram is a very talented group of interior linemen. Guards Carl Nicks and Jahri Evans are among the best in the business at their position, while center Olin Kreutz was a great, cheap addition for the team in free agency.
The only weak point of New Orleans' offense is the offensive tackle position. Both sides are lacking, as Jermon Bushrod and Jon Stinchcomb are far from capable starters. The two combined for 19 penalties and 11 sacks in 2010. It doesn't appear that second-year left tackle Charles Brown is ready to take over Bushrod just yet, which is unfortunate for Brees.
2011 New Orleans Saints Defense:
The Saints have always maintained a high-octane offense, but the difference during their Super Bowl run was their defense. In three playoff contests, they surrendered just 19.7 points per contest despite battling three future Hall of Fame quarterbacks (Peyton Manning, Brett Favre, Kurt Warner) in the process. This past January, however, they couldn't even stop Matt Hasselbeck, who looked like he belonged in a glue factory all year.
Injuries were a factor, but give New Orleans' front office credit - they didn't make excuses, opting instead to bring in talent this offseason. The major acquisition was nose tackle Aubrayo Franklin, a skilled, monstrous run-stuffing nose tackle - which is exactly what the Saints needed next to Sedrick Ellis, who excels at pressuring the quarterback (6 sacks). Shaun Rogers was also added for depth.
Cameron Jordan, who slipped in the 2011 NFL Draft and went to the Saints with the 24th-overall pick, will likely take some time transitioning to the NFL in this brief offseason, so it'll be up to Ellis and Will Smith to rush the opposing quarterbacks. Smith had just 5.5 sacks in 2010, a huge disappointment considering that he recorded 13 sacks in 2009. He might miss four games due to that ridiculous StarCaps case.
Another player who needs to rebound is Jonathan Vilma, who struggled mightily in 2010. Vilma was bothered by a nagging groin injury early in the year, so that may have affected his play. Vilma's performance this season is important because it'll have to make up for the play at the other linebacker slots. Both positions are up for grabs, with inexperienced Jonathan Casillas battling dreadful Scott Shanle for the weakside job, and third-round rookie Martez Wilson and mediocre JoLonn Dunbar vying for the strongside gig.
Despite what Hasselbeck did to the secondary in that improbable playoff loss, New Orleans is pretty solid in its defensive backfield. The issue last year was that talented free safety Malcolm Jenkins suffered a dislocated kneecap, forcing gray-haired strong safety Roman Harper to take more coverage responsibilities. As a consequence, Harper was torched.
Jenkins is back in the lineup, but the same may not be said about starting corner Tracy Porter, who underwent offseason microfracture knee surgery. Luckily for the Saints, they are very deep at the position, as 2010 first-round pick Patrick Robinson held his own when he was on the field last year.
Either Porter or Robinson will play across from Jabari Greer, a very skilled corner who surrendered a highly impressive 47.7 completion percentage in 2009. Greer wasn't as good this past season because he suffered through a dislocated shoulder that was so painful that he reportedly couldn't lift his arm.
2011 New Orleans Saints Schedule and Intangibles:
The Saints used to be pretty miserable at home - 54-66 as hosts from 1992 to 2007 - but they've completely turned it around. The Louisiana Superdome has transformed into a mad house where opposing quarterbacks can't hear anything. In the past three seasons, the Saints are 19-7 as hosts, though they inexplicably lost to Cleveland last year.
New Orleans wasn't very good on special teams in 2010. Darren Sproles is coming in to replace Reggie Bush, but he didn't accomplish much on punt returns last year. The good news though is that the Saints didn't give up a touchdown in this area.
Garrett Hartley drilled the Super Bowl-clinching field goal in the NFC Championship back in January 2010, but lost his job early this season. He eventually retained it and ultimately finished 20-of-25, including 2-of-2 from 50-plus. Hartley was rewarded with a 5-year, $10.3 million contract.
Second-year punter Thomas Morstead had a great sophomore campaign, averaging 45.9 yards per kick with 21-of-57 attempts placed inside the 20.
Unlike last year, the Saints don't have to endure a first-place schedule. The main difference is that while the Falcons have to deal with the Dream Team Eagles, New Orleans gets the Giants. Overall, the Saints have a pretty easy slate outside of the division; the only opponents that will provide a major challenge are Green Bay (road) and Indianapolis (home), though the two games each against Atlanta and Tampa Bay will be all-out wars.
2011 New Orleans Saints Positional Rankings (1-5 stars):
| | | | | | |
| --- | --- | --- | --- | --- | --- |
| Quarterbacks | | Offensive Line | | Secondary | |
| Running Backs | | Defensive Line | | Special Teams | |
| Receivers | | Linebackers | | Coaching | |
2011 New Orleans Saints Analysis:
The Saints are loaded and poised to make another Super Bowl run. They have continuity, which is vital in this shortened offseason, while their quarterback has fully recovered from a knee injury that hampered him the year before.
New Orleans is easily one of the favorites to claim the Lombardi Trophy in Indianapolis. It's just a matter of being lucky in terms of staying healthy.
Projection:
13-3 (1st in NFC South)
2011 Fantasy Football Rankings
More
2011 NFL Season Previews
*** 2011 NFL DRAFT GRADES, OFFSEASON NEEDS BELOW COMMENT BOARD ***
2011 NFL Draft Grades:
The Saints were off to a great start. Cameron Jordan is a stud who was projected to go as high as No. 10. He slipped, so taking him at No. 24 was a no-brainer...
And then the Mark Ingram pick happened. Call me crazy, but I'm not a fan of spending a first-round pick on a running back unless I'm 100-percent confident I'm getting someone the caliber of Adrian Peterson or Chris Johnson. And I'm definitely not 100-percent confident that Ingram is as talented as either of those guys.
So, not only did the Saints spend a 2012 first-round selection on Ingram; they used their 2011 second as well. I think this is horrendous value because you can get a starting running back in any round of the NFL Draft. Just look at LeGarrette Blount and Arian Foster.
I like what the Saints did otherwise - Jordan, Martez Wilson and Greg Romeus being my favorite picks - but I'm severely downgrading their overall grade because they spent two early selections on a running back. If it weren't for the Ingram trade, this probably would have been an A+, depending on what New Orleans did with its second-round choice.
Overall 2011 NFL Draft Grade given on 5/1/11: C+
2011 NFL Draft Individual Grades:
24. Cameron Jordan, DE, California
Cameron Jordan passes Prince Amukamara as the biggest steal in the 2011 NFL Draft. It's inexcusable that Jordan was available for the Saints.
What an incredible pick. New Orleans addresses its greatest need with a top-15 prospect. Saints fans should thank several teams for being incredibly stupid.
(Pick Grade: A)
28. Mark Ingram, RB, Alabama
I'm not a big fan of spending a first-round pick on a running back unless you're getting an Adrian Peterson or Chris Johnson. Does Ingram rank among those guys? Maybe. But if he did, he would have gone much earlier.
I hate the fact that the Saints surrendered a 2012 first-rounder for Ingram. That's why this grade is so low.
(Pick Grade: D)
72. Martez Wilson, LB, Illinois
Martez Wilson was once considered a late first-round prospect. He had a miserable Pro Day, and that's why the Saints were able to obtain him this late. The Saints are getting a steal and filling an enormous need.
(Pick Grade: A)
88. Johnny Patrick, CB, Louisville
Think the Saints like taking cornerbacks early in the NFL Draft? You can never have enough talented corners, so I don't have a problem with this. Johnny Patrick was selected a bit later than I thought; so many teams showed interest in him that I figured he had a chance to go in the second round.
(Pick Grade: B)
226. Greg Romeus, DE, Pittsburgh
Wow! This is the pick of the day. If it weren't for injuries, Greg Romeus would have been a top-20 prospect. Romeus won't contribute in 2011, but he could have a Pro Bowl-type impact for the Saints in 2012 and beyond if he can get healthy. He's definitely worth the risk in the middle of Round 7.
(Pick Grade: A)
243. Nate Bussey, LB, Illinois
The Saints need depth at linebacker, so this is a solid final compensatory choice.
(Pick Grade: B)
Season Summary:
No Super Bowl champion has made it past the first round of the playoffs since the 2004 New England Patriots. The Saints continued that trend with an inexplicable loss at 7-9 Seattle. With no hangover next year, New Orleans will be in better position to make another Super Bowl run.
Offseason Moves:
Dolphins sign ILB Marvin Mitchell
Saints sign OT Jordan Black
Saints re-sign DE Jeff Charleston
Saints sign C Olin Kreutz
Eagles sign DT Anthony Hargrove
49ers sign C Jonathan Goodwin
Saints sign OT Alex Barron
Saints sign NT Aubrayo Franklin
Saints sign SS Paul Oliver
Saints re-sign TE David Thomas
Saints re-sign TE Troy Humphrey
Seahawks sign DE Jimmy Wilkerson
Saints re-sign G Carl Nicks
Saints re-sign OT Zach Strief
Saints sign DE Turk McBride
Saints sign CB Fabian Washington
Saints re-sign WR/KR Courtney Roby
Saints re-sign SS Roman Harper
Saints sign FB Korey Hall
Saints re-sign S Pierson Prioleau
Saints cut OLB Stanley Arnoux
Saints sign RB Darren Sproles
Saints re-sign OLB Scott Shanle
Saints re-sign OLB JoLunn Dunbar
Saints cut CB Randall Gay
Saints re-sign OT Jermon Bushrod
Dolphins acquire RB Reggie Bush from Saints for late-round pick
Vikings sign DT Remi Ayodele
Browns sign S Usama Young
Saints re-sign WR Lance Moore
Saints sign CB Leigh Torrence
Saints sign OLB Will Herring
Saints sign S DeAndre McDaniel
Saints re-sign RB Pierre Thomas
Panthers sign TE Jeremy Shockey
Saints sign DT Shaun Rogers
Saints re-sign K Garrett Hartley
Saints cut TE Jeremy Shockey
Offseason Needs:
Defensive Tackle: New Orleans has needed an upgrade next to Sedrick Ellis for a while now. As of this writing, Stephen Paea is the pick with the No. 24 selection in the 2011 NFL Draft. Signed Aubrayo Franklin and Shaun Rogers


Inside Linebacker/Weakside Linebacker: The Saints desperately need to upgrade Scott Shanle, who is a free agent this offseason. They can draft a weakside linebacker, or opt for a new middle linebacker, which would move Jonathan Vilma to Shanle's old spot. A second-round pick could be the answer. Signed Will Herring


Defensive End: No one on the Saints had more than six sacks in 2010. Justin Houston could be targeted with the 24th pick this April. Drafted Cameron Jordan and Greg Romeus; signed Turk McBride


Right Tackle: When will the Saints upgrade the ineffective Jon Stinchcomb? There will be some potential substitutes available in the first couple of rounds in the 2011 NFL Draft. Signed Jordan Black


Running Back: Pierre Thomas is a free agent; Reggie Bush is too injury-prone; and Chris Ivory is unproven. The Saints may take a running back in the first few rounds in April's draft. Drafted Mark Ingram; re-signed Pierre Thomas


Strongside Linebacker: If New Orleans doesn't re-sign Danny Clark, it could bring in someone to compete with Marvin Mitchell and JoLonn Dunbar (assuming those guys are retained). Drafted Martez Wilson; re-signed Danny Clark


Strong Safety: Roman Harper had a decent season before that debaclation against Seattle. If the Saints don't keep him, they'll have to find someone else to play strong safety. Re-signed Roman Harper; signed DeAndre McDaniel and Paul Oliver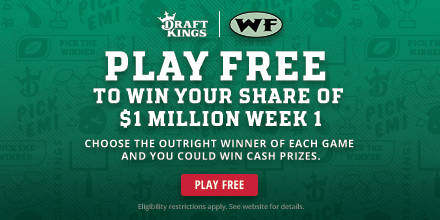 2011 NFL Free Agent Signings:
Aubrayo Franklin, NT, 49ers. Age: 31.
Signed with Saints (1 year)

Aubrayo Franklin is coming off great back-to-back years - but he's never played this well when not in a contract season. As I wrote last year, caveat emptor.


Olin Kreutz, C, Bears. Age: 34.
Signed with Saints (1 year)

It's not saying much, but Olin Kreutz was Chicago's best pass-protector in 2010. He's a declining player at this stage of his career, but he just doesn't miss any games; Kreutz made his 129th consecutive start in the season finale.


Darren Sproles, RB/KR/PR, Chargers. Age: 28.
Signed with Saints (4 years, $14 million)

Given a 3-star ranking because of his kick-returning ability, Darren Sproles will be 28 in June. He seemed to lose some of his speed last season.


Shaun Rogers, DT, Browns. Age: 32.
Signed with Saints (1 year, $4 million)

Shaun Rogers was dumped by the Browns because of his $6 million salary, but he should still be OK as a two-down run-stuffer.


Fabian Washington, CB, Ravens. Age: 28.
Signed with Saints (1 year)

Fabian Washington has the talent to start in this league, but hasn't been able to stay healthy.


Turk McBride, DE, Lions. Age: 26.
Signed with Saints

A decent rotational lineman for the Lions, Turk McBride recorded five sacks in 2010.


DeAndre McDaniel, S, Clemson. Age: 23.
Signed with Saints

DeAndre McDaniel would have been drafted if it weren't for character concerns.


Paul Oliver, SS, Chargers. Age: 27.
Signed with Saints

Paul Oliver performed very well while filling in for Steve Gregory at strong safety this season.


Will Herring, OLB, Seahawks. Age: 28. -- Signed with Saints
Jordan Black, OT, Jaguars. Age: 31. -- Signed with Saints
Korey Hall, FB, Packers. Age: 28. -- Signed with Saints
Alex Barron, OT, Cowboys. Age: 28. -- Signed with Saints



New Orleans Saints Free Agents:

Salary Cap: No cap.
Carl Nicks (RFA), G, Saints. Age: 26.
Re-signed with Saints (1 year, $2.61 million)

One of the NFL's elite guards, Carl Nicks is a year away from landing a massive contract. He'll be tendered at the highest possible level this offseason.


Garrett Hartley, K, Saints. Age: 25.
Re-signed with Saints (5 years)

Garrett Hartley struggled early and blew a kick that would cost New Orleans homefield advantage. However, he finished strong, nailing all 10 of his final attempts. The Hartley House is now 42-of-49 in his career.


Lance Moore, WR, Saints. Age: 28.
Re-signed with Saints (5 years)

A terrific slot receiver, Lance Moore bounced back from an injury-plagued 2009 campaign to catch 66 balls for 763 yards and eight touchdowns this season.


Jonathan Goodwin, C, Saints. Age: 32.
Signed with 49ers (3 years, $10.9 million)

A serviceable starting center, Jonathan Goodwin still has a couple of quality seasons left in the tank.


Pierre Thomas, RB, Saints. Age: 26.
Re-signed with Saints (4 years)

Based on raw talent, Pierre Thomas should be higher than this. But he just can't stay healthy, and has never proven that he can carry the load. Thomas' single-season high for rushes is only 147.


Roman Harper, SS, Saints. Age: 28.
Re-signed with Saints (4 years, $28.5 million)

This may seem like too many stars for a guy who was torched in a playoff loss, but Roman Harper was playing out of position with Malcolm Jenkins injured. Harper had a solid season otherwise (except for the instance when Sam Bradford chased him down following a turnover.)


Danny Clark, OLB, Saints. Age: 34.
Danny Clark was picked up in early September after being cut by the Texans. He didn't see much action early, but ended up starting and playing well for the Saints at strongside linebacker.


Remi Ayodele, DT, Saints. Age: 28.
Signed with Vikings

Remi Ayodele plays the run somewhat well, but offers absolutely no pass rush.


Anthony Hargrove, DT, Saints. Age: 28. -- Signed with Eagles
JoLonn Dunbar (RFA), OLB, Saints. Age: 26. -- Re-signed with Saints
Marvin Mitchell, ILB, Saints. Age: 26. -- Signed with Dolphins
Jermon Bushrod, OT, Saints. Age: 27. -- Re-signed with Saints (2 years)
Randall Gay, CB, Saints. Age: 29.
Scott Shanle, OLB, Saints. Age: 31. -- Re-signed with Saints
David Thomas, TE, Saints. Age: 28. -- Re-signed with Saints
Heath Evans, FB, Saints. Age: 32.
Jeremy Shockey, TE, Saints. Age: 31. -- Signed with Panthers (1 year)
Courtney Roby, WR/KR, Saints. Age: 28. -- Re-signed with Saints
Adrian Arrington (ERFA), WR, Saints. Age: 25.
Jeff Charleston, DE, Saints. Age: 28. -- Re-signed with Saints
Darren Sharper, FS, Saints. Age: 35.
Jimmy Wilkerson, DE, Saints. Age: 30. -- Signed with Seahawks
Usama Young, FS, Saints. Age: 26. -- Signed with Browns
Zach Strief, OT, Saints. Age: 27. -- Re-signed with Saints
Julius Jones, RB, Saints. Age: 30.
Lynell Hamilton (RFA), RB, Saints. Age: 26.
Anthony Waters, ILB, Saints. Age: 27.
Matt Giordano, S, Saints. Age: 28.
Stanley Arnoux, OLB, Saints. Age: 24.
Ladell Betts, RB, Saints. Age: 32.
Chris Reis, S, Saints. Age: 27.
Pierson Prioleau, S, Saints. Age: 34. -- Re-signed with Saints
Troy Humphrey, TE, Saints. Age: 28. -- Re-signed with Saints
2011 NFL Free Agent Rankings
2011 NFL Free Agent Rankings Coming Soon
Divisional Rival History:

Atlanta Falcons: The Saints have won eight of 10 in this rivalry. New Orleans can thank Garrett Hartley for missing an overtime field goal during one of those two losses.


Carolina Panthers: The road team has inexplicably won 10 of the previous 15 matchups.


Tampa Bay Buccaneers: A road-dominated series. The visitor has won 12 of the past 18 meetings.



Features to be Posted This Offseason:
2011 NFL Draft Grades (Pick-by-Pick NFL Draft Grades as well - Live on Draft Day!)
Detailed season preview
Fantasy football projections
Positional rankings
Daily updates on free-agent signings


More 2011 NFL Offseason Pages:

DAL / NYG / PHI / WAS /
CHI / DET / GB / MIN /
ATL / CAR / NO / TB /
ARZ / SEA / SF / STL /
BUF / MIA / NE / NYJ /
BAL / CIN / CLE / PIT /
HOU / IND / JAX / TEN /
DEN / KC / OAK / SD /




2011 NFL Offseason Pages


NFL Picks - Oct. 22


2020 NFL Mock Draft - Oct. 20


2019 NFL Mock Draft - Oct. 18


Fantasy Football Rankings - Sept. 5


2019 NBA Mock Draft - Aug. 13


NFL Power Rankings - June 3