St. Louis Rams (Last Year: 7-9)
-
Buy Tickets
2011 NFL Season Preview:
Veteran Additions:
OC Josh McDaniels, RB Cadillac Williams, RB Jerious Norwood, WR Mike Sims-Walker, G Harvey Dahl, DT Justin Bannan, DT Daniel Muir, OLB Ben Leber, OLB Zach Diles, OLB Brady Poppinga, OLB Larry Grant, CB Al Harris, S Quintin Mikell.
Early Draft Picks:
DE Robert Quinn, TE Lance Kendricks, WR Austin Pettis, WR Greg Salas, SS Jermale Hines.
Offseason Losses:
OC Pat Shurmur, FB Mike Karney, WR Mark Clayton, WR Laurent Robinson, OLB David Vobora FS O.J. Atogwe.
2011 St. Louis Rams Offense:
The Super Six is a nickname given to the top six quarterbacks in the NFL on this Web site for betting purposes. The list is comprised of Tom Brady, Peyton Manning, Drew Brees, Aaron Rodgers, Philip Rivers and Ben Roethlisberger. Combined, they are an amazing 92-44 against the spread as underdogs since 2003. In other words, anyone who has been betting on the Super Six giving points on each occasion is now filthy rich.
Sam Bradford could make it Super Seven soon enough. He's that good. As a rookie, the cerebral Bradford compiled 3,512 yards, 18 touchdowns and 15 interceptions despite playing with an abysmal receiving corps. When his wideouts weren't dropping balls (28 drops), they were struggling to get open.
While Bradford's supporting cast should improve - more on that later - the second-year signal-caller figures to take major strides of his own. Josh McDaniels flopped as a head coach in Denver, but he's still one of the most brilliant offensive minds in the NFL. If he can turn Matt Cassel and Kyle Orton into solid starters, imagine what he'll do with Bradford. Yes, the lockout prohibited McDaniels from speaking to his quarterback, but Josh's brother, Ben, worked with Bradford all spring and summer. Ben was Josh's quarterbacks coach in Denver, so Bradford should be ready to go come Sept. 11.
The big question, at least in the fantasy football realm, is which of Bradford's receivers will step up to become the next Brandon Lloyd. With Mark Clayton still hampered by a knee injury, the early money was on Danario Alexander, an athletic rookie who had six catches for 99 yards in the penultimate game of the 2010 season. The Rams signed Mike Sims-Walker after the lockout, so he's also a possibility.
As for secondary targets, Danny Amendola is a slot receiver who logged 85 receptions last year and will continue to serve as Bradford's version of Wes Welker. Also in the mix is rookie tight end Lance Kendricks. Yes, rookies will take a while to progress in the shortened offseason, but Kendricks has reportedly shined in training camp. Since Bradford is ready to take the next step in becoming an elite quarterback, Kendricks could be a rare exception to the rookie-lockout rule.
Though the Rams didn't secure a definite No. 1 receiver, they did a great job in finding an upgrade on the offensive line. Harvey Dahl was one of the best linemen on the market, and he'll slide into the right guard slot. He should help Jason Smith, the lone liability when it comes to pass protection on St. Louis' front. Smith was OK for most of the year, but was beaten like a rented mule in the important finale at Seattle, where he surrendered a whopping three sacks.
On the other side of the offensive line, left tackle Rodger Saffold yielded only three sacks despite being a rookie last year. Left guard Jacob Bell has never lived up to his 6-year, $36 million contract, but has been pretty solid. Center Jason Brown is a poor run-blocker, but was responsible for only one sack in 2010.
Meanwhile, Steven Jackson figures to benefit from the additions of McDaniels and Dahl. A more seasoned Bradford will keep defenses honest, while Dahl will undoubtedly improve Jackson's pedestrian run-blocking. Jackson's 3.8 YPC average is bound to improve, and he'll also be able to take a breather once in a while, thanks to the acquisitions of Cadillac Williams and Jerious Norwood.
2011 St. Louis Rams Defense:
St. Louis' defensive rankings in terms of points allowed between 2005 and 2009: 31st, 31st, 31st, 28th and 31st. Last year: 12th. Think Steve Spagnuolo made a difference?
Spagnuolo became famous for his pass rush with the Giants, and he has installed something similar with St. Louis. The Rams had 43 sacks in 2010, good for seventh in the NFL. Coming over from New York to join his former defensive coordinator, defensive tackle Fred Robbins had a phenomenal year, mustering six sacks and shutting down the run. He helped left end Chris Long come along and reach his full potential. Long had just 8.5 sacks and should have notched several more, but that doesn't nearly say how well he played. He terrorized opposing quarterbacks all season, as he and Robbins opened things up for right end James Hall and his 10.5 sacks.
Hall turned 34 in February, so that's an issue. Because of this, St. Louis spent the 14th-overall selection in the 2011 NFL Draft on defensive end Robert Quinn, who probably would have gone in the top five if he wasn't suspended for violating the NCAA's asinine rules. However, St. Louis fans should temper their expectations regarding Quinn. He'll probably be great eventually, but it'll be surprising if he contributes much this season. He'll be eased into the lineup since he hasn't played football in almost two years.
Two new additions to the defense who will play immediately are defensive tackle Justin Bannan, who was solid for Denver last year, and Quintin Mikell, a solid 31-year-old strong safety who is familiar with Spagnuolo's scheme. Since Mikell knows how to play for Spagnuolo, he won't be at a major disadvantage like many other free agents in this shortened offseason.
Mikell will be a major upgrade at strong safety, but the Rams lost free safety O.J. Atogwe to Washington. That's St. Louis' most glaring hole, as pedestrian defensive backs James Butler and Craig Dahl are the only realistic options to fill that void.
As for cornerback, the Rams are set with their starters, but need depth. Thanks to the team's great pass rush, Ronald Bartell and Bradley Fletcher combined to allow a 51.7 completion percentage and only six passing touchdowns in 2010. However, the front office was so desperate to find reserves at the position that it signed Al Harris immediately following the lockout. That speaks volumes.
The best player in the back seven is inside linebacker James Laurinaitis, the leader of the defense. Laurinaitis wasn't selected to the Pro Bowl, but he definitely performed on that level. He'll need to repeat this in 2011, since he'll be playing next to either Ben Leber or Zach Diles, and Na'il Diggs, all three of whom wouldn't be starters on many other teams.
2011 St. Louis Rams Schedule and Intangibles:
Remember when the Edwards Jones Dome was such a huge advantage for the Greatest Show on Turf? Sam Bradford will have to rekindle that magic, much like Matt Ryan did with the Georgia Dome. The Rams were 5-3 as hosts last year, so that's a start.
Josh Brown is one of the NFL's top kickers; he drilled 33-of-39 attempts last season. He's hit at least 80 percent of his attempts in all but one year dating back to 2005.
Donnie Jones continued to reign as one of the league's best punters, maintaining a 45.5 average with 32-of-94 kicks inside the 20.
St. Louis surrendered two special-teams scores this past season - its seventh and eighth since 2006. Meanwhile, the Rams failed to score on a kickoff or punt return for the second year in a row.
The Rams have a brutal schedule to kick off the year. They battle the Eagles (home), Giants (road) and Ravens (home). After two byes (Redskins and the real bye), they go up against the Packers (road), Cowboys (road) and Saints (home). Things get a lot easier after that, but a poor start could really put St. Louis in a hole.
2011 St. Louis Rams Positional Rankings (1-5 stars):
| | | | | | |
| --- | --- | --- | --- | --- | --- |
| Quarterbacks | | Offensive Line | | Secondary | |
| Running Backs | | Defensive Line | | Special Teams | |
| Receivers | | Linebackers | | Coaching | |
2011 St. Louis Rams Analysis:
Unlike last year, the NFC West won't be representing a postseason team by default; the Rams would be a legitimate playoff contender in any division, assuming Sam Bradford progresses under Josh McDaniels. And there's no reason for that not to happen.
The only concern regarding St. Louis is that aforementioned brutal schedule in the first two months of the season. And that's where the good old NFC West comes in. Since no team is bound to jump out to a 6-3 or 5-4 record, or anything, the Rams should be able to catch up if they fall a bit behind.
Projection:
9-7 (1st in NFC West)
2011 Fantasy Football Rankings
More
2011 NFL Season Previews
*** 2011 NFL DRAFT GRADES, OFFSEASON NEEDS BELOW COMMENT BOARD ***
2011 NFL Draft Grades:
St. Louis' goal in the 2011 NFL Draft was to find as much help for Sam Bradford as possible. A job well done, for the most part.
Lance Kendricks, Austin Pettis and Greg Salas are all quality weapons that Bradford could turn into fantasy studs. However, I would have liked to have seen St. Louis find an upgrade on the offensive line, namely at guard. There were players at that position for the taking in Rounds 3 and 4, but the Rams passed on them. Maybe they have their eye on someone in free agency.
Meanwhile, the Robert Quinn selection was awesome. St. Louis' pass rush was already really good. It's scary to think what Steve Spagnuolo can do with a talent like Quinn across from the underrated Chris Long.
Overall 2011 NFL Draft Grade given on 5/1/11: B+
2011 NFL Draft Individual Grades:
14. Robert Quinn, DE, North Carolina
With all of these quarterbacks going way early than they should, there are bound to be a couple of lucky teams that land blue-chip studs in the teens and early 20s. The Rams are fortunate enough to be one of them.
Robert Quinn would have been a top-five pick if he played in 2010. The Rams are landing the best player available and filling a huge need across from Chris Long. This is a fantastic pick.
(Pick Grade: A)
47. Lance Kendricks, TE, Wisconsin
I thought Josh McDaniels only liked blocking tight ends? Weird. Anyway, Lance Kendricks definitely fills a huge need for the Rams, and I bet Sam Bradford is thrilled with this pick. However, I feel this is a bit early for Kendricks.
(Pick Grade: B)
78. Austin Pettis, WR, Boise State
Much like the Lance Kendricks pick, the Rams' selection of Austin Pettis is a slight reach that fills an enormous hole on the roster. Sam Bradford once again has to be happy because he has another much-needed weapon to work with.
(Pick Grade: B)
112. Greg Salas, WR, Hawaii
The Rams must not be optimistic about Donnie Avery's recovery, at least not for 2011. I'm a fan of this pick. Greg Salas could have been drafted in the third round, and it never hurts to give Sam Bradford as many weapons as possible.
(Pick Grade: A)
158. Jermale Hines, SS, Ohio State
I had Jermale Hines to the Rams in the seventh round, so I think this is a bit of a reach. St. Louis had to find some competition at strong safety, however, so I understand this selection.
(Pick Grade: C)
216. Mikail Baker, DB, Baylor
I've never heard of Mikail Baker, so I had to look him up. He's not listed in Scouts Inc., and he's No. 744 at NFL Draft Scout. A seventh-round prospect? More like a 17th-round prospect. I don't believe in giving F grades in the seventh round, so...
(Pick Grade: D)
228. Jabara Williams, OLB, Stephen F. Austin
I thought the Rams would find help at linebacker earlier than this. Jabara Williams fits the range and fills a need.
(Pick Grade: B)
229. Jonathan Nelson, CB, Oklahoma
Here's another position that could have been addressed earlier. This is Jonathan Nelson's range, so St. Louis made another solid pick.
(Pick Grade: B)
Season Summary:
I guess the Rams made the right choice by taking Sam Bradford last April. Bradford had a phenomenal rookie year, and even though he came up short against the Seahawks in the finale, the future is definitely bright in St. Louis.
Offseason Moves:
Rams cut OLB David Vobora
Rams sign OLB Ben Leber
Rams sign OT Quinn Ojinnaka
Rams re-sign G Adam Goldberg
Rams re-sign DT Gary Gibson
Chargers sign WR Laurent Robinson
Rams sign RB Cadillac Williams
Rams sign OLB Brady Poppinga
Rams sign RB Jerious Norwood
Rams sign DT Daniel Muir
Broncos sign TE Daniel Fells
Browns acquire G John Greco from Rams for late-round pick
Rams sign DT Justin Bannan
Rams re-sign G Jacob Bell
49ers sign OLB Larry Grant
Rams sign G Harvey Dahl
Rams sign WR Mike Sims-Walker
Rams cut G Jacob Bell
Rams sign CB Al Harris
Rams sign S Quintin Mikell
Redskins sign FS O.J. Atogwe
Rams re-sign CB Justin King
Rams tender G Renardo Foster
Rams tender WR Danny Amendola
Rams tender DE C.J. Ah You
Rams re-sign G John Greco
Rams tender OLB Chris Chamberlain
Rams cut FS O.J. Atogwe
Rams cut FB Mike Karney


Offseason Needs:
Wide Receiver: General manager Billy Devaney's No. 1 priority this offseason is to find a weapon for Sam Bradford. He can do this by taking Julio Jones with the No. 14 pick in the 2011 NFL Draft. Signed Mike Sims-Walker; drafted Austin Pettis and Greg Salas


Left Guard: The Rams signed Harvey Dahl, but cut Jacob Bell later that same day. Re-signed Jacob Bell


Free Safety: O.J. Atogwe was released. The Rams need a replacement.


Defensive Tackle: St. Louis has to find an upgrade next to Fred Robbins on the defensive front. At 285 pounds, Gary Gibson is just too overmatched. Fortunately, the 2011 NFL Draft is packed with quality defensive tackle prospects. Signed Justin Bannan and Daniel Muir


Weakside Linebacker: The combination of Larry Grant and Chris Chamberlain failed at weakside linebacker. Greg Jones and Mason Foster are Round 2 options. Signed Ben Leber and Zach Diles


Strong Safety: The obvious hole in St. Louis' secondary is at strong safety, occupied by James Butler and Craig Dahl this season. A potential upgrade can be found in Rounds 2-4 of the 2011 NFL Draft. Signed Quintin Mikell; drafted Jermale Hines


Tight End: Michael Hoomanawanui looked promising at times during his rookie campaign, but the Rams may want to think about bringing in a better tight end. Drafted Lance Kendricks


Running Back: The Rams will likely spend a mid-round pick on a change-of-pace back to spell Steven Jackson. Signed Jerious Norwood and Cadillac Williams


Cornerback Depth: Some depth behind Ronald Bartell and Bradley Fletcher wouldn't hurt. Signed Al Harris; drafted Mikail Baker


Defensive End: James Hall had 10.5 sacks this season, but he'll be 34 in February. It's unreasonable to expect the same type of output in 2011. The Rams may want to bring in a young defensive end to compete with George Selvie to become Hall's successor. Drafted Robert Quinn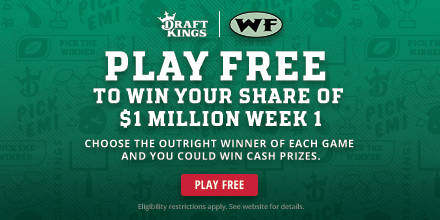 2011 NFL Free Agent Signings:
Harvey Dahl, G, Falcons. Age: 30.
Signed with Rams

Arguably Atlanta's top offensive lineman, Harvey Dahl bounced back from an ankle injury that sidelined him for half the 2009 season. He's due for a big payday.


Quintin Mikell, SS, Eagles. Age: 30.
Signed with Rams (4 years, $28 million)

A Pro Bowler who excels both in both run support and pass coverage, Quintin Mikell will be offered a big contract this offseason.


Justin Bannan, DE/DT, Broncos. Age: 32.
Signed with Rams (3 years)

Justin Bannan had a solid year for the Broncos, which makes you wonder why they released him. Bannan can play in both the 4-3 and 3-4.


Ben Leber, OLB, Vikings. Age: 32.
Signed with Rams (1 year, $1.25 million)

Ben Leber can still start as a weakside linebacker, but at 32, his best days are behind him.


Mike Sims-Walker, WR, Jaguars. Age: 26.
Signed with Rams (1 year)

Mike Sims-Walker had a very good year in 2009 (63 catches, 869 yards, 7 TDs), but struggled with various leg injuries the past two seasons. He's a quality No. 2 wideout if he can stay healthy. That's a big if, however.


Cadillac Williams, RB, Buccaneers. Age: 29.
Signed with Rams (1 year)

Cadillac Williams' days as a starter are over, but he has proven that he can still be a very effective third-down back in this league. He caught 46 passes in 2010.


Jerious Norwood, RB, Falcons. Age: 28. -- Signed with Rams
Daniel Muir, DT, Colts. Age: 27. -- Signed with Rams (1 year, $1.85 million)
Zach Diles, OLB, Texans. Age: 26. -- Signed with Rams
Brady Poppinga, OLB, Packers. Age: 31. -- Signed with Rams
Schuylar Oordt, TE, Northern Iowa. Age: 24. -- Signed with Rams
Quinn Ojinnaka, OT, Patriots. Age: 27. -- Signed with Rams
Al Harris, CB, None. Age: 36. -- Signed with Rams



St. Louis Rams Free Agents:

Salary Cap: No cap.
O.J. Atogwe, FS, Rams. Age: 30.
Signed with Redskins (5 years, $26 million)

Despite being 30 years old, O.J. Atogwe is still one of the better free safeties in the NFL. He's solid in coverage and excels as a blitzer.


Danny Amendola (RFA), WR, Rams. Age: 25.
Tendered by Rams

Danny Amendola caught 85 balls for 689 yards and three touchdowns this season, establishing himself as a quality slot receiver.


David Vobora, OLB, Rams. Age: 25.
David Vobora started the final four games of the season at strongside linebacker and predictably played well. I have no idea why Vobora didn't start all year.


Mark Clayton, WR, Rams. Age: 29.
A complete bust in Baltimore, Mark Clayton had an instant rapport with Sam Bradford, catching 22 balls for 300 yards and two touchdowns in four games before suffering a season-ending knee injury.


Gary Gibson, DT, Rams. Age: 29. -- Re-signed with Rams
C.J. Ah You (RFA), DE, Rams. Age: 29. -- Tendered by Rams
Laurent Robinson (RFA), WR, Rams. Age: 26. -- Signed with Chargers
Daniel Fells (RFA), TE, Rams. Age: 27. -- Signed with Broncos (1 year)
Chris Chamberlain (RFA), OLB, Rams. Age: 25. -- Tendered by Rams (original pick)
Justin King (RFA), CB, Rams. Age: 24. -- Re-signed with Rams
Clifton Ryan, DT, Rams. Age: 27.
Kevin Dockery, CB, Rams. Age: 27.
Kenneth Darby, RB, Rams. Age: 28.
Mike Karney, FB, Rams. Age: 30.
John Greco, G, Rams. Age: 26. -- Re-signed with Rams
Adam Goldberg, G, Rams. Age: 31. -- Re-signed with Rams
Larry Grant, OLB, Rams. Age: 26. -- Signed with 49ers
Quincy Butler (RFA), CB, Rams. Age: 27.
Renardo Foster (RFA), OT, Rams. Age: 27. -- Tendered by Rams
2011 NFL Free Agent Rankings
2011 NFL Free Agent Rankings Coming Soon
Divisional Rival History:

Arizona Cardinals: Arizona has won eight of the past nine matchups in this series. That figures to change because of the quarterback situation of both teams.


San Francisco 49ers: San Francisco has claimed nine of the previous 12 battles in this NFC West rivalry.


Seattle Seahawks: The Seahawks have won all but one of the 12 matchups after the Rams knocked them out of the playoffs in 2004.



Features to be Posted This Offseason:
2011 NFL Draft Grades (Pick-by-Pick NFL Draft Grades as well - Live on Draft Day!)
Detailed season preview
Fantasy football projections
Positional rankings
Daily updates on free-agent signings


More 2011 NFL Offseason Pages:

DAL / NYG / PHI / WAS /
CHI / DET / GB / MIN /
ATL / CAR / NO / TB /
ARZ / SEA / SF / STL /
BUF / MIA / NE / NYJ /
BAL / CIN / CLE / PIT /
HOU / IND / JAX / TEN /
DEN / KC / OAK / SD /




2011 NFL Offseason Pages


NFL Picks - Nov. 11


2019 NFL Mock Draft - Nov. 8


2020 NFL Mock Draft - Nov. 3


Fantasy Football Rankings - Sept. 5


2019 NBA Mock Draft - Aug. 13


NFL Power Rankings - June 3