Miami Dolphins (Last Year: 7-9)
-
Buy Tickets
2011 NFL Season Preview:
Veteran Additions:
OC Brian Daboll, QB Matt Moore, RB Reggie Bush, OT Ray Willis, OT Marc Colombo, NT Ronald Fields, DE/OLB Jason Taylor, ILB Kevin Burnett, ILB Jason Trusnik.
Early Draft Picks:
G Mike Pouncey, RB Daniel Thomas, WR Edmond Gates, FB/TE Charles Clay.
Offseason Losses:
OC Dan Henning, QB Tyler Thigpen, RB Ronnie Brown, RB Ricky Williams, G Pat McQuistan, ILB Channing Crowder, ILB Tim Dobbins.
2011 Miami Dolphins Offense:
It's amazing that the Dolphins plan on rolling with Chad Henne as their starting quarterback again. It's inexplicable - almost as if the entire front office didn't watch its own game tape. Henne has the arm that would make Al Davis sacrifice a few virgins, but his leadership is lacking, his inaccuracy is glaring and his inconsistency is even worse. He was putrid down the stretch, tossing just four touchdowns to seven interceptions in his final five games, three of which came against inept defenses (Buffalo, Cleveland, Detroit's secondary).
However, Henne's a young quarterback - he should have worked hard this offseason to reach his full potential, right? Not according to
this picture
. Rather than study film and work on his accuracy, Henne thought it would be a great idea to travel down to the Bahamas and dress up like a woman. That's fantastic - exactly what Miami fans want to see.
There's a reason Tom Brady, Peyton Manning, Drew Brees, Aaron Rodgers, etc. would never do something like this. It's because they care about football and want to win. Henne, apparently, is more focused on partying and making himself look stupid. And that's why this is his final season as a starting quartebrack in the NFL - assuming newly signed Matt Moore doesn't win the job outright.
With that in mind, Miami is really going to struggle to score points this year, though that shouldn't come as a surprise because the team was held to 14 or fewer points in six of its final nine contests. Stud receiver Brandon Marshall will rebound off his three-touchdown 2010 campaign, but his production will be limited by Henne's struggles. The same goes for Davone Bess, who is a terrific slot receiver.
As for the rest of Henne's targets, Brian Hartline is an inconsistent, mediocre No. 2 wideout. Edmond "Clyde" Gates was selected in the fourth round, but doesn't figure to pass him on the depth chart until 2012 because of the shortened offseason. Anthony Fasano isn't a reliable pass-catching tight end despite his solid blocking.
One player Henne will utilize heavily is Reggie Bush, who was acquired from the Saints for a late-round pick. The Dolphins are mistaken if they think Bush is an every-down runner, but they'll be able to use him as a versatile weapon all over the field. The running back who will get most of the carries is second-round rookie Daniel Thomas, who is pretty much an unknown at this point.
It won't be a surprise if Miami can't run the ball because of its offensive line situation. Marc Colombo, a Dallas Cowboys reject, is penciled in at right tackle, which will prove to be disastrous because he's one of the worst starting linemen in the NFL. Not only was he guilty of nine penalties and seven sacks in 2010; he also was poor in the run-blocking department.
Colombo is slated to start at right tackle because Vernon Carey is coming off major knee surgery. The Dolphins asked Carey to take a paycut and moved him to right guard. The ineptness continues at center with first-round rookie Mike Pouncey. Mike isn't as good as his brother, Maurkice, but should still be a solid pro. The problem though is that this brief offseason has stunted Mike's adjustment to the NFL. He'll be much better in 2012.
At least the left side of the line will be able to block. Left tackle Jake Long is one of the premier players at his position, while left guard Richie Incognito was solid in 2010.
2011 Miami Dolphins Defense:
Since the offense won't be able to do anything, Miami's defense will have to do all of the work in 2011. That was basically the case last year, as the stop unit finished third versus the run (3.5 YPC), 12th in sacks (38) and 20th against the pass (7.1 YPA).
The former statistic was made possible by a talented and deep defensive line that returns all three starters, including nose tackle Paul Soliai, an elite run-stuffer. Soliai's issue is conditioning, so if he can stay in shape, he'll continue to be a force for Miami.
Soliai is flanked by Kendall Langford and Randy Starks, with 2010 first-rounder Jared Odrick as a reserve. Both Langford and Starks can get decent pressure on the quarterback, as each accumulated three sacks in 2010 - a solid amount for any five-technique. The Dolphins are expected to give the former a long-term contract extension sometime soon.
Speaking of sacks, rush linebacker Cameron Wake led the team with 14. He's come a long way from his CFL days, and could be even more potent if Miami could find a consistent pass-rusher across the field from him. A second-round rookie last year, Koa Misi had 4.5 sacks, but 3.5 came in the first five games. Misi should be better in his second season, though his second-half dropoff is a bit of a concern.
The rest of the linebacking corps is comprised of stud Karlos Dansby, who signed a 5-year, $43 million contract the previous offseason, and newly signed Kevin Burnett, who had a good 2010 campaign with the Chargers. The issue is that Burnett may have just gone for the money. He did nothing prior to last season, and then proceeded to leave a winning organization for a declining one, so his motivations have to be questioned. As the retired Channing Crowder's replacement, it should surprise no one if Burnett regresses in 2011 because of his new contract.
Miami's secondary is also packed with talent. The cornerback tandem of Vontae Davis and Sean Smith is among the AFC's best in terms of pure talent, but their maturity is questionable; they were benched for the opening series of a game in November because they were repeatedly late to team meetings. Unfortunately, the Dolphins had nothing behind them; nickel Benny Sapp was often torched last year.
Rounding out the secondary, strong safety Yeremiah Bell is solid in run support and doesn't get embarrassed in coverage. The free safety position, however, is a huge question mark, as Reshad Jones, who has one career start, is penciled in for the job over pedestrian veteran Chris Clemons.
2011 Miami Dolphins Schedule and Intangibles:
Dan Carpenter hit 25-of-28 field goals in 2009, but wasn't nearly as good last season, converting on just 30-of-41 attempts. He was 8-of-9 from 40-49 in 2009, but just 11-of-18 from that distance in 2010.
Punter Brandon Fields had another terrific year, maintaining a 46.2 average with 31-of-73 attempts inside the 20.
Miami really struggles in the return game; the team didn't score a single touchdown last year, while allowing three to the opposition.
The Dolphins figure to be in a hole early, as four of their first five games are against the Patriots, Texans, Chargers and Jets. It gets easier after that though, with the Broncos, Chiefs, Redskins and Raiders as cupcake non-divisional opponents.
2011 Miami Dolphins Positional Rankings (1-5 stars):
| | | | | | |
| --- | --- | --- | --- | --- | --- |
| Quarterbacks | | Offensive Line | | Secondary | |
| Running Backs | | Defensive Line | | Special Teams | |
| Receivers | | Linebackers | | Coaching | |
2011 Miami Dolphins Analysis:
The Dolphins have major issues that go beyond what should be a dreadful year. Owner Stephen Ross is turning the franchise into a joke, surrounding himself with B-list celebrities in order to get more fans to his stadium. Jerks like
Celebrity Man
may disagree that this is having a negative impact, but it seems as though Ross is sacrificing football for entertainment, which could have disastrous repercussions.
As for the 2011 campaign itself, Miami should be one of the worst teams in the league. Yes, the Dolphins went 7-9 in 2010, but finished 3-6 down the stretch. Don't discount the possibility that the team could quit on Chad Henne and lame-duck head coach Tony Sparano, knowing very well that Andrew Luck and perhaps someone like Jeff Fisher could be obtained after the season.
Projection:
3-13 (4th in AFC East)
2011 Fantasy Football Rankings
More
2011 NFL Season Previews
*** 2011 NFL DRAFT GRADES, OFFSEASON NEEDS BELOW COMMENT BOARD ***
2011 NFL Draft Grades:
Wondering why the Dolphins didn't draft a quarterback? Well, it's because the current front office and coaching staff have too much pressure on their shoulders to win now. They can't afford to wait around for a young signal-caller to develop. Instead, they'll sign a veteran to compete with Chad Henne.
With that in mind, I feel as though Miami accomplished most of its draft goals. The team found an upgrade on the offensive line in Mike Pouncey. They found a successor for Ronnie Brown and Ricky Williams in Daniel Thomas. And they acquired two offensive weapons at value selections in Charles Clay and Edmond Gates.
The only thing the Dolphins failed to do was obtain a pass-rusher across from Cameron Wake. That has to be their secondary goal in free agency after finding a reliable quarterback.
Overall 2011 NFL Draft Grade given on 5/1/11: B
2011 NFL Draft Individual Grades:
15. Mike Pouncey, G, Florida
A bit early for a guard? I think so. But if Mike Pouncey is anything like his twin brother, Miami's running game should instantly improve no matter who is in the backfield. The Dolphins are filling a huge need with a talented player. More importantly, they're not reaching for a lemon quarterback.
(Pick Grade: B)
62. Daniel Thomas, RB, Kansas State
I guess DeAngelo Williams won't be taking his talents to South Beach. Daniel Thomas is a solid pick here, as he fills the team's greatest need. I doubt Miami could have obtained him in the middle of the third round, so I don't blame them for trading up.
(Pick Grade: B)
111. Edmond Gates, WR, Abilene Christian
Some NFL Draft experts said that Edmond Gates won't get out of the second round. This is a major steal for the Dolphins, who had to find some help at receiver across from Brandon Marshall's crazy wife's husband.
(Pick Grade: A)
174. Charles Clay, TE, Tulsa
The Dolphins traded up into this pick. You can't really blame them - with a fourth-round talent still on the board, Miami almost had to make the move to fill a huge need.
(Pick Grade: A)
231. Frank Kearse, NT, Alabama A&M
Frank Kearse can play five-technique or nose tackle. He'll provide some depth for the Dolphins, but he was a reach, even at No. 231.
(Pick Grade: C)
235. Jimmy Wilson, CB, Montana
The Dolphins needed cornerback depth, but Jimmy Wilson is a reach, even in the compensatory Round 7.
(Pick Grade: C)
Season Summary:
You really have to wonder where the Dolphins are headed. Things looked promising with Bill Parcells in the mix a couple of years ago. But Parcells is gone, and he's been replaced by B-list celebrities who own a share of the team, and show up to games in hopes that the fans will get their "Fins Up" and cheer for them. Newsflash: No one cares about you. The Dolphins have turned into a circus that no one wants to see.
Offseason Moves:
Dolphins sign ILB Marvin Mitchell
Dolphins announce retirement of ILB Channing Crowder
Ravens sign RB Ricky Williams
Titans sign G Pat McQuistan
Texans sign ILB Tim Dobbins
Dolphins sign OT Ray Willis
Dolphins announce retirement of OT James Marten
Eagles sign RB Ronnie Brown
Dolphins cut ILB Tim Dobbins
Dolphins sign DE/OLB Jason Taylor
Dolphins sign OT Marc Colombo
Dolphins sign NT Ronald Fields
Dolphins cut NT Chris Baker
Dolphins sign ILB Kevin Burnett
Dolphins cut ILB Channing Crowder
Dolphins sign QB Matt Moore
Dolphins acquire RB Reggie Bush from Saints for late-round pick
Dolphins sign ILB Jason Trusnik
Dolphins re-sign DE/DT Tony McDaniel
Bills sign QB Tyler Thigpen
Dolphins sign QB Pat Devlin
Dolphins re-sign G Richie Incognito
Dolphins tender G Nate Garner
Dolphins waive FB Deon Anderson
Dolphins franchise NT Paul Soliai


Offseason Needs:
Quarterback: Chad Henne has upside, but hasn't shown that he can be anything more than an interception machine in this league. The Dolphins will be looking for a franchise quarterback. They may have a shot at Jake Locker or Cam Newton at No. 15 overall this April, but they're ready to win now, so they may pursue a veteran like Donovan McNabb, Kyle Orton or even Brett Favre. Signed Matt Moore and Pat Devlin


Running Back: Both Ronnie Brown and Ricky Williams are free agents, but they weren't getting the job done anyway. There will be tons of promising running backs available in Round 3. Traded for Reggie Bush; drafted Daniel Thomas


Center: It won't matter who's in Miami's backfield if the interior of the offensive line doesn't improve. Re-signed Richie Incognito


Free Safety: Miami's sole glaring weakness on defense is at free safety. Chris Clemons is a sieve in coverage.


Tight End: When will the Anthony Fasano experiment end? Likely soon because Bill Parcells is not around anymore. The Dolphins can look at Lance Kendrick or D.J. Williams in the middle rounds of the 2011 NFL Draft. Drafted Charles Clay


Left Guard: Miami will need a replacement for free agent Richie Incognito if he signs elsewhere. Drafted Mike Pouncey


Wide Receiver: Brandon Marshall and slot receiver Davone Bess are set in their roles, but the Dolphins could use an upgrade across from Marshall. Drafted Edmond Gates


Nickel Cornerback: Benny Sapp played miserably at nickel this season. Miami should bring in quality depth behind Vontae Davis and Sean Smith.


Rush Linebacker: Koa Misi started the year hot, but struggled down the stretch, recording just one sack in his final 10 games. He was even benched in late December. Misi will be better next year, but the Dolphins may want to bring in some competition just in case. Signed Jason Taylor


Offensive Line Depth: Miami just can't stay healthy up front. Depth is needed on the offensive line. Signed Marc Colombo and Ray Willis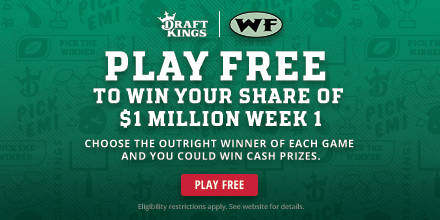 2011 NFL Free Agent Signings:
Kevin Burnett, ILB, Chargers. Age: 28.
Signed with Dolphins (4 years)

After a few forgettable years in Dallas, Kevin Burnett has really come into his own in San Diego. Staying put would probably be best for his career.


Ronald Fields, NT, Broncos. Age: 29. -- Signed with Dolphins
Marvin Mitchell, ILB, Saints. Age: 26. -- Signed with Dolphins
Marc Colombo, OT, Cowboys. Age: 32. -- Signed with Dolphins
Jason Taylor, DE/OLB, Jets. Age: 37. -- Signed with Dolphins
Matt Moore, QB, Panthers. Age: 27. -- Signed with Dolphins (2 years)
Ray Willis, OT, Seahawks. Age: 29. -- Signed with Dolphins
Jason Trusnik, ILB, Browns. Age: 27. -- Re-signed with Dolphins (2 years)
Pat Devlin, QB, Delaware. Age: 23. -- Signed with Dolphins



Miami Dolphins Free Agents:

Salary Cap: No cap.
Paul Soliai, NT, Dolphins. Age: 27.
Franchised by Dolphins

At 6-4, 355 pounds, Paul Soliai is a monstrous, run-stuffing nose tackle. Unless the Dolphins franchise him, Soliai will get a huge contract this offseason.


Richie Incognito, G, Dolphins. Age: 28.
Re-signed with Dolphins (3 years)

Richie Incognito was Miami's best interior lineman this year. He has definitely turned his career around; he was once criticized for sitting out a 2008 game for a fake illness. Jim Haslett was so frustrated that he actually slapped a candy bar out of Incognito's hands on the sideline.


Tony McDaniel, DE/DT, Dolphins. Age: 26.
Re-signed with Dolphins (2 years, $6 million)

Tony McDaniel was a solid rotational defensive lineman for the Dolphins in 2010, thriving against the run and recording 2.5 sacks.


Channing Crowder, ILB, Dolphins. Age: 27.
Announced retirement

Channing Crowder doesn't live up to his trash talking, but he's a decent, two-down inside linebacker.


Ronnie Brown, RB, Dolphins. Age: 29.
Signed with Eagles (1 year)

Beginning in Week 4, Ronnie Brown failed to rush for more than four yards per carry in all but one game. He's still an effective pass-catcher out of the backfield, so he'll sign on as a reserve somewhere.


Tim Dobbins, ILB, Dolphins. Age: 28.
Signed with Texans

A quality reserve inside linebacker who is decent in run support.


Ricky Williams, RB, Dolphins. Age: 34.
Signed with Ravens (2 years)

Ricky Williams averaged 4.2 yards per carry behind a mediocre offensive line in 2010. He still has some value as a No. 2 back.


Chad Pennington, QB, Dolphins. Age: 35.
Pat McQuistan, G, Dolphins. Age: 28. -- Signed with Titans
Quentin Moses, DE/OLB, Dolphins. Age: 27.
Deon Anderson, FB, Dolphins. Age: 28.
Tyler Thigpen, QB, Dolphins. Age: 27. -- Signed with Bills (3 years)
Nate Garner (RFA), G, Dolphins. Age: 26. -- Tendered by Dolphins
Lydon Murtha (RFA), OT, Dolphins. Age: 25.
Patrick Cobbs, RB, Dolphins. Age: 28.
Lex Hilliard (RFA), RB, Dolphins. Age: 27.
Chris Baker, NT, Dolphins. Age: 23.
2011 NFL Free Agent Rankings
2011 NFL Free Agent Rankings Coming Soon
Divisional Rival History:

Buffalo Bills: Tony Sparano is 4-2 against the Bills, but the teams have split their meetings the past two years.


New England Patriots: The Patriots used to have trouble with the Dolphins, but they've won six of the past eight meetings.


New York Jets: The Jets used to dominate this rivalry, but the Dolphins have claimed three of the past four matchups.



Features to be Posted This Offseason:
2011 NFL Draft Grades (Pick-by-Pick NFL Draft Grades as well - Live on Draft Day!)
Detailed season preview
Fantasy football projections
Positional rankings
Daily updates on free-agent signings


More 2011 NFL Offseason Pages:

DAL / NYG / PHI / WAS /
CHI / DET / GB / MIN /
ATL / CAR / NO / TB /
ARZ / SEA / SF / STL /
BUF / MIA / NE / NYJ /
BAL / CIN / CLE / PIT /
HOU / IND / JAX / TEN /
DEN / KC / OAK / SD /




2011 NFL Offseason Pages


NFL Picks - Oct. 22


2020 NFL Mock Draft - Oct. 20


2019 NFL Mock Draft - Oct. 18


Fantasy Football Rankings - Sept. 5


2019 NBA Mock Draft - Aug. 13


NFL Power Rankings - June 3