Missing Include for PHPIncludeFailed_dropdownoffseason2011.php

Oakland Raiders (Last Year: 8-8)
-
Buy Tickets
2011 NFL Season Preview:
Veteran Additions:
HC Hue Jackson, OC Al Saunders, DC Chuck Bresnahan, QB Trent Edwards, TE Kevin Boss, OT Stephon Heyer.
Early Draft Picks:
C/G Stefen Wisniewski, CB DeMarcus Van Dyke, OT Joseph Barksdale, CB Chimdi Chekwa, TB Taiwan Jones, WR Denarius Moore.
Offseason Losses:
HC Tom Cable, DC John Marshall, QB Bruce Gradkowski, WR/KR Johnnie Lee Higgins, TE Zach Miller, G Robert Gallery, OLB Thomas Howard, CB Nnamdi Asomugha.
2011 Oakland Raiders Offense:
Well, at least one of Al Davis' prized top-10 offensive superstars panned out. The Raiders spent three consecutive early selections on highly regarded offensive prospects in the NFL Draft several years ago, hoping to form their version of the "Big Three." Unfortunately, JaMarcus "Captain Skittles" Russell ate his way out of the league, while receiver Darrius Heyward-Bey will have to hope for injuries to see snaps this year.
The lone draft hit was Darren McFadden, who finally broke out after two disappointing seasons. McFadden rushed for 1,157 yards and seven touchdowns on a 5.2 YPC average in just 13 games. He also caught 47 balls for 507 receiving yards. He remains injury-prone, but the former Razorback is a dangerous running back who can go the distance on any play. Even if McFadden gets hurt, Oakland will still be fine in this department because Michael Bush is one of the top No. 2 backs in the NFL.
The rest of the offense is pretty lackluster, however, aside from speedy receiver Jacoby Ford. Ford, who ran a 4.2 at the Combine last year, broke onto the scene with a 6-catch, 148-yard performance against the Chiefs in Week 9.
Ford is a special player who needs to be utilized heavily in 2011 - especially in the wake of Zach Miller's departure. Miller, who constantly posted quality numbers despite mediocre or poor quarterback play, signed with the Seahawks in early August. Jason Campbell will miss the talented tight end; given that Ford is only in his second year, Campbell no longer has a reliable target to throw to. Newly signed Kevin Boss is a good name on paper, but he's not much of a pass-catcher, though he'll really help with his elite blocking.
The rest of Oakland's receiving corps is comprised of Heyward-Bey, oft-injured Chaz Schilens, Louis Murphy and fifth-round rookie Denarius Moore, who has looked great in training camp. Murphy posted 41 receptions and 609 yards in his second season, but was arrested in April. He was also arrested back in 2006 for marijuana possession, so this is not a one-time fluke. Murphy better stay out of trouble because he'll be Campbell's No. 2 target.
Speaking of Campbell, he's one of the most mediocre quarterbacks in the NFL. He was a welcome change for the Raiders, who endured the ineptness of bums like Captain Skittles, Aaron Brooks and Andrew Walter for far too long. But Campbell is never going to lead Oakland deep into the playoffs unless he has an elite supporting cast around him - and Al Davis apparently agrees with that notion, because as FOX Sports' Adam Caplan reported in late July, the Raiders were interested in bringing in competition for the former Redskins' signal-caller.
And Oakland definitely does not have an elite supporting cast for Campbell. McFadden is great, and Ford has the potential to be as well, but the rest of the offense, including the front line, is pretty pedestrian. Starting at left tackle, Jared Velheer was responsible for eight sacks and a whopping 15 penalties as a rookie in 2010. The athletic tackle out of Hillsdale should be better with more experience, but he has a long way to go. On the other side, Khalif Barnes, Stephon Heyer and rookie Joseph Barksdale will compete for the right tackle job. Barksdale better win the job because Barnes and Heyer are terrible.
The interior of the front isn't any better. The lone potential bright spot is rookie center Stefen Wisniewski. The Penn State product was selected in the middle of the second round, though many scouts tabbed him as a potential late first-round prospect. Bruce Campbell, a fourth-round steal from the 2010 NFL Draft, figures to start at left guard. Campbell has great potential, but he's really inexperienced and raw. The anemic 34-year-old Cooper Carlisle, meanwhile, will once again man the right guard slot.
2011 Oakland Raiders Defense:
Losing Zach Miller is huge, but it's nothing compared to having Nnamdi Asomugha defect for Philadelphia. Asomugha is one of the best defensive players in the NFL, and his loss will have an enormous impact on Oakland's entire defense.
Beginning with the obvious, Stanford Routt now becomes the team's No. 1 cornerback. Routt signed a ridiculous 3-year, $31.5 million contract this offseason. Not that he's bad or anything; Routt surrendered an impressive 42.4 completion percentage, although that's offset by the 11 penalties he committed. Routt's just not worth $2 million less per year than Asomugha.
Playing across from Routt is Chris Johnson, who was rumored to be released earlier this offseason. Johnson will start in 2011, keeping the seat warm for talented rookies DeMarcus Van Dyke and Chimdi Chekwa. Johnson played well as the nickel corner last year, but really struggled when he was in the starting lineup back in 2009. It's safe to say that opposing quarterbacks will be attacking his side of the field early and often.
At safety, Michael Huff is coming off a career year, earning a 4-year, $32 million contract from Al Davis. There are two major concerns here, however. First, Huff was probably just playing for money; he's always had motivational issues, so it'll be interesting to see how he responds with his new-found cash. And second, Huff could be exposed more often now that Asomugha is gone. He'll probably struggle this season, so it'll be up to Tyvon Branch, a marginal strong safety who isn't very good in coverage, to pick up the slack.
Asomugha's absence will also affect the pass rush. The Raiders were tied for third in sacks last year with 47, trailing only Green Bay (57) and Pittsburgh (56). While the quintet of Kamerion Wimbley (9 sacks), Matt Shaughnessy (7), Tommy Kelly (7), Richard Seymour (5.5) and Lamarr Houston (5) looks great on paper, it's likely that each will have problems matching his sack total of 2010. With no Asomugha, there won't be nearly as many coverage sacks.
Another concern is Seymour. He played extremely well last year, but even excluding the Asomugha factor, there are two reasons why he could decline in 2011. First, he's now 31, so his skills could begin to erode. Second, and more importantly, he just received a $30 million contract. Seymour, like Huff, has frequently been guilty of lethargy throughout his NFL career. Where will the motivation be on a losing team with all of that money in his pocket?
Seymour will play next to Kelly on the front line, and they'll be complemented by Houston and Shaughnessy at the defensive end positions. Houston is the most intriguing of the three; he was a second-round pick in the 2010 NFL Draft, and four of his five sacks came after Week 7. He performed extremely well down the stretch, and will have to take his game to the next level if the Raiders want to match last year's win total.
Speaking of Oakland second-year players, the best defender on the Raiders right now is Rolando McClain. Yes, Wimbley had those nine sacks and was a stud in coverage, but he'll be yet another player who will somehow have to find motivation after receiving a gargantuan paycheck from his owner (5 years, $48 million). McClain, meanwhile, recorded 85 tackles last season and improved his play each week after a shaky first month.
2011 Oakland Raiders Schedule and Intangibles:
The Black Hole seems like an intimidating place to play, but the Raiders are a sub-.500 team (60-68) as hosts since 1995, though they were 5-3 at home last year.
Sebastian Janikowski signed a 4-year, $16 million contract this past offseason, and hit 33-of-41 attempts in 2010. That 80.5 completion percentage is better than it sounds, since three misses came from 50-plus. Janikowski was 4-of-7 from that range.
Though former teammate Terdell Sands punched him in the face, Shane Lechler is the best punter in the NFL. He averaged 47 yards per kick, which includes 27-of-77 punts inside the opponents' 20.
Jacoby Ford figures to be a game-breaker on offense, but that's nothing compared to what he did on special teams last year. Ford took three kickoffs to the house, maintaining a 24.2 average in the process. The Raiders, however, surrendered a kickoff return themselves.
The Raiders have a pretty manageable schedule. Their only truly taxing games aside from the two San Diego battles are against the Jets (home; Week 3), Patriots (home; Week 4), Texans (road; Week 5), Bears (home; Week 12), Green Bay (road; Week 14), and depending on Matthew Stafford's health, Detroit (home; Week 15).
2011 Oakland Raiders Positional Rankings (1-5 stars):
| | | | | | |
| --- | --- | --- | --- | --- | --- |
| Quarterbacks | | Offensive Line | | Secondary | |
| Running Backs | | Defensive Line | | Special Teams | |
| Receivers | | Linebackers | | Coaching | |
2011 Oakland Raiders Analysis:
The Raiders were projected to go 9-7 in this space last year. While they didn't achieve a winning record, they managed their first non-losing season since 2002.
Unfortunately, Oakland will go back to its losing ways in 2011. There's a new head coach and defensive coordinator, which is troubling because of the shortened offseason. The team's top defender and second-best offensive player are both gone. The offensive line is in shambles. And several defensive players notorious for having motivational issues received ridiculously massive contracts. Not even a fairly easy schedule will save the Raiders from finishing with one of the worst records in the NFL.
Projection:
4-12 (3rd in AFC West)
2011 Fantasy Football Rankings
More
2011 NFL Season Previews
*** 2011 NFL OFFSEASON NEEDS, DRAFT GRADES BELOW COMMENT BOARD ***
2011 NFL Draft Grades:
Despite not having a first-round pick, the Raiders were doing pretty well for a while. They filled a huge need at center with Stefen Wisniewski, who could have potentially gone in the first round. They addressed the cornerback position with the underrated DeMarcus Van Dyke. And then... well... Al Davis pulled an Al Davis.
I didn't understand trading for a pick 10 selections ahead of time. That was confusing. The terrible part was that Oakland parted with a 2012 second-round selection. The Raiders were already missing a fourth because of the Jason Campbell deal. So, they better hope they have a really good 2011 season because they won't be able to fill many holes in the 2012 NFL Draft.
In all, I thought Oakland made some really good selections, but my overall grade is going to be relatively low because of the New England trade.
Overall 2011 NFL Draft Grade given on 5/1/11: C
2011 NFL Draft Individual Grades:
48. Stefen Wisniewski, C/G, Penn State
This makes too much sense. The Raiders have a huge need at center, and Stefen Wisniewski is the best player at that position in this class (I'm counting Mike Pouncey as a guard). Oakland had a great 2010 NFL Draft, and they're off to a good start this year.
(Pick Grade: A)
81. DeMarcus Van Dyke, CB, Miami
I'm not going with any "great playa" jokes because I've always felt that DeMarcus Van Dyke was an underrated prospect. I'm glad to see him go in Round 3 because he's very talented. The Raiders needed a corner given that Nnamdi Asomugha probably won't be back next year.
(Pick Grade: B)
92. Joseph Barksdale, OT, LSU
Let me get this out of the way - Joseph Barksdale fills a need on a pedestrian offensive line and provides decent value at the bottom of Round 3. This pick alone would probably be a B.
However, the Raiders acquired this selection from New England 10 picks ahead of time. What if Barksdale wasn't on the board? And why do the Raiders continue to trade away future early-round selections? They really need to stop doing this. It's getting ridiculous.
(Pick Grade: Undead Al)
113. Chimdi Chekwa, CB, Ohio State
Another "great playa" for Al Davis! I actually really like this selection. I slotted Chimdi Chekwa to the Raiders in the third round of my 2011 NFL Mock Draft, so Oakland is getting some value with this speedy corner. They really had to address the position.
(Pick Grade: A)
125. Taiwan Jones, RB, Eastern Washington
I better not receive another e-mail from a Raider fan telling me that the "great playa" jokes are played out. The only reason I didn't mock Taiwan Jones to Oakland is because I didn't think he'd be available past the middle of Round 4. Jones provides great value, but I'm not sure how he fits. He doesn't project as a great complement for Darren McFadden.
(Pick Grade: C)
148. Denarius Moore, WR, Tennessee
It wouldn't be an NFL Draft if the Raiders didn't select a speedy receiver. Denarius Moore is really good value pick in the middle of Round 5. He was projected into the third round by some.
(Pick Grade: A)
181. Richard Gordon, TE, Miami
Who? Richard Gordon is not in the top 400 anywhere. He must have timed quickly in the 40, or something. Who knows with Al Davis?
(Pick Grade: 5 Sacrificed Virgins)
241. David Ausberry, TE, USC
The Raiders are taking an athletic player with a fast 40 time? Say it ain't so!
(Pick Grade: C)
Season Summary:
The Raiders haven't made the playoffs since 2002. They finally had a non-losing season since falling to Tampa Bay in the Super Bowl, yet Al Davis still got rid of his head coach and best player, Nnamdi Asomugha. Replacing Tom Cable, Hue Jackson has his work cut out for him with all the free agents due to hit the market when the CBA is resolved.
Offseason Moves:
Raiders announce retirement of G Justin Smiley
Raiders sign WR Derek Hagan
Raiders sign TE Kevin Boss
Raiders sign OT Stephon Heyer
Raiders re-sign C Samson Satele
Seahawks sign TE Zach Miller
Raiders re-sign DE/OLB Kamerion Wimbley
Raiders re-sign S Michael Huff
Raiders sign QB Trent Edwards
Raiders re-sign OLB Sam Williams
Raiders re-sign OT Khalif Barnes
Eagles sign CB Nnamdi Asomugha
Eagles sign WR/KR Johnnie Lee Higgins
Bengals sign OLB Thomas Howard
Bengals sign QB Bruce Gradkowski
Seahawks sign G Robert Gallery
Raiders re-sign DE Jarvis Moss
Raiders re-sign G Daniel Loper
Raiders re-sign RB Michael Bennett
Raiders re-sign QB Kyle Boller
Raiders re-sign S Hiram Eugene
Raiders re-sign DT John Henderson
Raiders re-sign CB Stanford Routt
Raiders re-sign DT Richard Seymour


Offseason Needs:
Cornerback: Oakland's greatest strength is now its biggest weakness. Nnamdi Asomugha is a free agent. Drafted DeMarcus Van Dyke and Chimdi Chekwa


Right Tackle: The Raiders surrendered 43 sacks on the year. Langston Walker, a free agent, is a strong run-blocker, but struggles in pass protection. Drafted Joseph Barksdale; signed Stephon Heyer


Left Guard: Another upgrade on the offensive line. The oft-injured Robert Gallery will be a free agent in March.


Center: More offensive line. Like Robert Gallery, Samson Satele is a free agent. He'll have to be replaced if he doesn't re-sign with the team. Drafted Stefen Wisniewski; re-signed Samson Satele


Strongside Linebacker: Re-signing Kamerion Wimbley is an absolute must. He had a Pro Bowl-caliber year, recording 9.5 sacks and shutting down effectively. Franchised Kamerion Wimbley


No. 1 Wide Receiver: I like Louis Murphy and Jacoby Ford, but neither has proven to be a No. 1 receiver. Unfortunately, the Raiders have so much money dedicated to Darrius Heyward-Bey that they have to give him another chance. Drafted Denarius Moore


Tight End: Zach Miller is a free agent. If he leaves, Oakland will need a new tight end. Signed Kevin Boss; drafted Richard Gordon and David Ausberry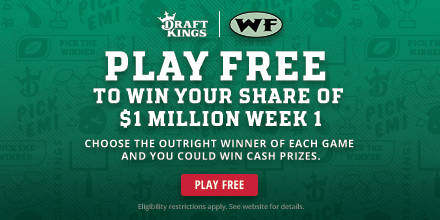 2011 NFL Free Agent Signings:
Kevin Boss, TE, Giants. Age: 27.
Signed with Raiders (4 years, $16 million)

Kevin Boss is a decent end zone target (16 TDs last 3 years) and a solid blocker.


Derek Hagan, WR, Giants. Age: 26. -- Signed with Raiders
Stephon Heyer, OT, Redskins. Age: 27. -- Signed with Raiders
Trent Edwards, QB, Jaguars. Age: 27. -- Signed with Raiders



Oakland Raiders Free Agents:

Salary Cap: No cap.
Nnamdi Asomugha, CB, Raiders. Age: 30.
Signed with Eagles (5 years, $60 million; $25 million guaranteed)

I don't need to tell you that Nnamdi Asomugha is one of the top cornerbacks in the NFL. Every team in the league will be interested in signing him this offseason.


Kamerion Wimbley, DE/OLB, Raiders. Age: 27.
Re-signed with Raiders (5 years, $48 million; $29 million guaranteed)

Moving from strongside linebacker to defensive end depending on the situation, Kamerion Wimbley totaled 9.5 sacks and really helped shut down the run.


Zach Miller, TE, Raiders. Age: 25.
Signed with Seahawks

Zach Miller has caught at least 56 passes in each of the previous three years. I'd like to see what he could do in a more potent passing attack.


Michael Bush (RFA), RB, Raiders. Age: 27.
Tendered by Raiders

I thought Michael Bush would have a break-out fantasy season, but he was overshadowed by Darren McFadden. Still, Bush is a very talented running back who could start for a number of teams in this league.


Richard Seymour, DT, Raiders. Age: 31.
Re-signed with Raiders (2 years, $30 million)

And to think, the Raiders could have the No. 17 overall pick right now... Richard Seymour is obviously a very skilled defensive lineman, but age and post-contract lethargy have to be concerns.


Michael Huff, S, Raiders. Age: 28.
Re-signed with Raiders

Michael Huff was torched in the opener against Tennessee, but bounced back to have an incredible season.


Marcel Reece (RFA), FB, Raiders. Age: 26.
A good blocker and an even better pass-catcher, Marcel Reece hauled in 25 receptions for 333 yards in 2010, most of which came late in the year.


Langston Walker, OT, Raiders. Age: 31.
Langston Walker tends to struggle in pass protection, but he's a very forceful run-blocker on the right side.


Thomas Howard, OLB, Raiders. Age: 28.
Signed with Bengals (2 years, $6.5 million)

Thomas Howard was the odd man out in a very talented linebacking corps. Despite rotting on Oakland's bench in 2010, he could start for a new team at weakside linebacker next year.


John Henderson, DT, Raiders. Age: 32.
Re-signed with Raiders (2 years, $8 million)

John Henderson missed a ton of action this season with a foot injury, but was a very forceful run-stuffer when he was in the lineup.


Robert Gallery, G, Raiders. Age: 31.
Signed with Seahawks (3 years)

Robert Gallery is a talented guard, but can't stay healthy. He has missed 14 games in the past two seasons.


Bruce Gradkowski, QB, Raiders. Age: 28.
Signed with Bengals (2 years)

The Polish Point-Shaver isn't the most skilled quarterback in the league, but he has a Jeff Garcia-type feistiness and is capable of being a low-end starter in the NFL.


Samson Satele, C, Raiders. Age: 26.
Re-signed with Raiders

Samson Satele has done a decent job as Oakland's starting center the past two years after struggling in Miami.


Stanford Routt, CB, Raiders. Age: 28.
Re-signed with Raiders (3 years, $31.5 million; $20 million guaranteed)

Stanford Routt began the year well, but struggled down the stretch. He tied for second among all cornerbacks with 12 penalties on the season.


Desmond Bryant (ERFA), DT, Raiders. Age: 25.
A pass-rushing specialist, Desmond Bryant terrorized Matt Cassel in the season finale in what was his only extensive action of the season. I'd like to see him play more next year. That will happen if Richard Seymour leaves.


Mario Henderson (RFA), OT, Raiders. Age: 26.
Jarvis Moss, DE/OLB, Raiders. Age: 27. -- Re-signed with Raiders (1 year)
Justin Smiley, G, Raiders. Age: 29. -- Announced retirement
Kyle Boller, QB, Raiders. Age: 30. -- Re-signed with Raiders (1 year, $1.25 million)
Hiram Eugene, S, Raiders. Age: 30. -- Re-signed with Raiders (4 years, $10.25 million)
Nick Miller, WR/PR, Raiders. Age: 24.
Khalif Barnes, OT, Raiders. Age: 29. -- Re-signed with Raiders (1 year)
Johnnie Lee Higgins, WR, Raiders. Age: 27. -- Signed with Eagles (1 year)
Daniel Loper, G, Raiders. Age: 29. -- Re-signed with Raiders (2 years, $4.2 million)
Ricky Brown, OLB, Raiders. Age: 27.
Rock Cartwright, RB, Raiders. Age: 31.
Sam Williams, OLB, Raiders. Age: 31. -- Re-signed with Raiders
Charlie Frye, QB, Raiders. Age: 30.
Michael Bennett, RB, Raiders. Age: 33. -- Re-signed with Raiders (1 year, $890,000)



Missing Include for PHPIncludeFailed_fa2011.php


Divisional Rival History:


Denver Broncos: The Raiders swept the Broncos in 2010, winning the two matchups by a combined score of 98-37.


Kansas City Chiefs: Oakland swept Kansas City in 2010. Also note that the road team has won seven of the previous eight meetings.


San Diego Chargers: The Chargers won 13 in a row in this rivalry prior to this past season. However, the Raiders swept San Diego in 2010.



Features to be Posted This Offseason:
2011 NFL Draft Grades (Pick-by-Pick NFL Draft Grades as well - Live on Draft Day!)
Detailed season preview
Fantasy football projections
Positional rankings
Daily updates on free-agent signings



Missing Include for PHPIncludeFailed_offseasonmenu2011.php
2011 NFL Offseason Pages


NFL Picks - Sept. 23


2019 NFL Mock Draft - Sept. 20


Fantasy Football Rankings - Sept. 5


2019 NBA Mock Draft - Aug. 13


2020 NFL Mock Draft - Aug. 1


NFL Power Rankings - June 3