Philadelphia Eagles (Last Year: 11-5)
-
Buy Tickets
2011 NFL Season Preview:
Veteran Additions:
QB Vince Young, RB Ronnie Brown, WR Steve Smith, TE Donald Lee, OT Ryan Harris, G Evan Mathis, DE Jason Babin, DE Phillip Hunt, DT Cullen Jenkins, DT Anthony Hargrove, DT Derek Landri, CB Nnamdi Asomugha, CB Dominique Rodgers-Cromartie, S Jarrad Page, KR Johnnie Lee Higgins.
Early Draft Picks:
G Danny Watkins, S Jaiquawn Jarrett, CB Curtis Marsh, ILB Casey Matthews, K Alex Henery, RB Dion Lewis.
Offseason Losses:
DC Sean McDermott, QB Kevin Kolb, RB Jerome Harrison, FB Leonard Weaver, G Max Jean-Gilles, DT Brodrick Bunkley, OLB Ernie Sims, ILB Stewart Bradley, ILB Omar Gaither, S Quintin Mikell, K David Akers, P Sav Rocca.
2011 Philadelphia Eagles Offense:
No one saw that coming. When Kevin Kolb went down, Philadelphia's new quarterback took over and nearly led the Eagles to a comeback victory against the Packers. Then, there was the epic Monday night blowout victory over the Redskins, in which he was 20-of-28, 333 yards and four passing touchdowns to go along with eight carries, 80 rushing yards and two more scores on the ground. Fantasy football databases exploded when this happened.
Philadelphia's new quarterback is loved by the media, cherished by his new fans and admired by many in the league, but there are three areas of concern. First is his inability to read blitzes and coverages. This really hindered him against the Vikings and two weeks later versus the Packers in the playoffs. He has reportedly worked on it this offseason, but it remains to be seen whether he has the mental capacity to retain his new knowledge during actual game action.
Second, his fragility has to be a big issue. He has lasted a full season only once, so it'll be shocking if Vince Young doesn't start at least a couple of games. And third, he turned 31 in June. While he'll still have his impressive arm strength, he might lose some of his mobility, especially once he gets banged up during the course of the season.
To make sure this doesn't happen, Andy Reid acquired three new linemen this offseason. He mortgaged the future of the Eagles by using his first-round pick on 27-year-old Danny Watkins, a former hockey player who lacks in football experience. He'll start at right guard next to right tackle Ryan Harris, who was a great addition. Harris struggled the past two years because of injuries and his inability to transition into Josh McDaniels' system, but figures to excel in offensive line coach Howard Mudd's scheme, assuming he can stay healthy, of course. Guard Evan Mathis was acquired for depth.
With Harris manning the quarterback's blind side, the most glaring hole on the front was patched up. The other side is solid with left tackle Jason Peters, left guard Todd Herremans and center Jamaal Jackson. Peters is the best of the bunch, as he is coming off a terrific 2010 campaign in which he surrendered only two sacks. Peters plays whenever he wants to - just ask Bills fans what they think of his work ethic - but as long as the team is winning, he'll give 100 percent.
Philadelphia's quarterback was supposed to have two dynamic receivers to throw to, but that might not be the case. Jeremy Maclin reported to training camp 15 pounds underweight because of a mysterious illness. Doctors have been perplexed by this, and Maclin even went to St. Louis for further testing. The team has recently announced that he can lift and run, but Philadelphia isn't exactly the most trustworthy NFL franchise when it comes to revealing injuries to the media.
The Eagles signed former Giant Steve Smith as an insurance policy for Maclin. Smith used to be a terrific possession receiver, but he's coming off a major knee injury and isn't expected to play until Halloween. Even when he's on the field, he won't be anywhere close to 100 percent. Smith said so himself - he told the media this offseason that he has lost his explosiveness.
The last man standing in the receiving corps, aside from solid slot receiver Jason Avant, is DeSean Jackson, who has to stay healthy - but that's highly unlikely. Jackson is only 180 pounds, and after he suffered a concussion in the Texans game last year, he ran nothing but go routes. The Cowboys had no idea what was going on, but Philadelphia's other opponents caught on and shut him down.
With all of that in mind, Philadelphia's quarterback will have to depend on Brent Celek and LeSean McCoy. Celek dropped a ton of passes in 2010, so he'll have to rebound. McCoy, meanwhile, is one of the most explosive running backs in the NFL. There's a chance he could lead all the players at his position in total yards from scrimmage.
2011 Philadelphia Eagles Defense:
Philadelphia's defense is going to be sick this year.
The Eagles surprised the football world by adding Nnamdi Asomugha several days after the lockout was lifted. Asomugha is 30 and wouldn't have been an ideal signing for other franchises, but he makes perfect sense for a Philadelphia squad trying to win right now. Though he's limited to the right cornerback position, Asomugha will be able to erase his side of the field, making things very frustrating for opposing quarterbacks, who won't be able to throw to the other side either because of Asante Samuel. Oh, and there's also Dominique Rodgers-Cromartie covering the slot.
The elite corners will allow defensive coordinator Juan Castillo to send blitzers on almost any passing down without sacrificing anything in coverage. Of course, he may not have to do that because of Philadelphia's prolific defensive line.
Defensive ends Trent Cole and newly signed Jason Babin could rack up 25 combined sacks all by themselves. Both are tremendous pass-rushers who will benefit from having each other on the same front. Legendary defensive line coach Jim Washburn will only make each player more potent.
The interior of the defensive line is also terrific. Cullen Jenkins, signed over from the Packers, is a very good pass-rusher. The issue with him is that he's injury-prone, but he'll be highly productive when he's in the lineup. Jenkins will start next to Antonio Dixon, who was stellar against the run in his 10 starts last year.
While the defensive front and secondary packed with talent, there are holes on Philadelphia's stop unit, most notably at linebacker. Fourth-round rookie Casey Matthews is currently slated as the starting middle linebacker. While Matthews projects as a solid pro, most rookies figure to struggle because of this shortened offseason. Weakside linebacker Moise Fokou will struggle regardless, as he is a liability in coverage. The only sure thing in the linebacking corps is Jamar Chaney, a very well-rounded player.
The Eagles also have another rookie starting at strong safety. That would be Jaiquawn Jarrett, who was selected in the second round. He's actually more of a reliable player than free safety Nate Allen, who is coming off knee surgery and may not be 100 percent this year.
2011 Philadelphia Eagles Schedule and Intangibles:
The Eagles weren't very good on kickoff returns last year, which is why they signed Johnnie Lee Higgins. However, that acquisition may not matter because of the NFL's new stupid 35-yard-line rule. DeSean Jackson, meanwhile, will serve as one of the league's best punt returners when Andy Reid decides to use him in that area.
It's unclear why Philadelphia parted ways with David Akers, who nailed a 59-yard field goal in a preseason contest. The new kicker is Alex Henery, who was a phenomenal kicker for Nebraska. However, it's not known how he'll perform during real NFL action.
Philadelphia's punter is also a rookie. Chas Henry went undrafted out of Florida.
The Eagles are one of the best teams in the NFL, so only a handful of opponents will give them trouble this year: Falcons (road), Bears (home), Patriots (home) and Jets (home).
2011 Philadelphia Eagles Positional Rankings (1-5 stars):
| | | | | | |
| --- | --- | --- | --- | --- | --- |
| Quarterbacks | | Offensive Line | | Secondary | |
| Running Backs | | Defensive Line | | Special Teams | |
| Receivers | | Linebackers | | Coaching | |
2011 Philadelphia Eagles Analysis:
It didn't work for the Miami Heat, and it's probably not going to work for the Dream Team. Football is a team sport, and the Eagles are essentially a group of Pro Bowlers who haven't been able to practice much because of the lockout.
It'll be shocking if Philadelphia doesn't win its division. It could make it as far as the NFC Championship, or perhaps even the Super Bowl. But ultimately, individuals don't win championships; teams do.
Projection:
12-4 (1st in NFC East)
2011 Fantasy Football Rankings
More
2011 NFL Season Previews
*** 2011 NFL DRAFT GRADES, OFFSEASON NEEDS BELOW COMMENT BOARD ***
2011 NFL Draft Grades:
I want to explain my grade on Danny Watkins logically, and prove that it deserved an F, or maybe a D at the very highest.
1. If Watkins were, let's say, 22 years old, how high would he have been picked? Probably 15th. That's where the top guard went in the 2011 NFL Draft. Interior linemen are never drafted higher than that because neither guard nor center is a premium position.
2. But Watkins is not 22. He'll be 27 in November. He was the oldest player EVER to be drafted in the first round.
3. By taking Watkins at No. 23, the Eagles are telling us that his age - which has to be a HUGE factor considering no one older has even been taken that early - offsets his pure talent value by ONLY eight picks.
Umm... what? How does that make sense? You don't draft 27-year-olds in the first round. Ever. I don't care if Watkins plays on a Steve Hutchinson-type level for three or four years. Picking someone that old in the first round is completely irresponsible.
At any rate, I had no problem with the rest of Philadelphia's draft class, outside of the inexplicable decision to spend a fourth-round pick on a kicker. Excluding the Watkins and Alex Henery selections, the Eagles addressed needs by picking solid values.
Overall 2011 NFL Draft Grade given on 5/1/11: C+
2011 NFL Draft Individual Grades:
23. Danny Watkins, G, Baylor
Look, I like Danny Watkins. He's a talented guard and will protect Philadelphia's quarterback. I want to get that out of the way.
But seriously... Watkins at No. 23? What the hell is Andy Reid thinking? Watkins will be 27 in November. That's twenty-freaking-seven! He'll be 30 in his fourth year, and Reid doesn't like to re-sign players over 30. So is he just going to walk after four years? This pick is incredibly short-sighted.
(Pick Grade: F)
54. Jaiquawn Jarrett, S, Temple
Even though I mocked Jaiquawn Jarrett to this spot, I feel like this is a bit early for him. I put him at No. 54 because I had the sense that there was a growing buzz for the Temple safety. He fills a big need with Quintin Mikell heading for free agency, so I definitely understand the selection.
(Pick Grade: B)
90. Curtis Marsh, CB, Utah State
The Eagles really need a cornerback, so it surprises me that they waited this long to acquire one. I think this is a little bit early for Curtis Marsh, but I'm bumping this grade up a bit because Philadelphia traded down and was able to acquire an extra selection.
(Pick Grade: B)
116. Casey Matthews, ILB, Oregon
Casey Matthews is definitely not as talented as Clay, but he could start at the strongside position in Philadelphia's pedestrian linebacking corps. Matthews fits the range in the middle of Round 4.
(Pick Grade: B)
120. Alex Henery, K/P, Nebraska
Alex Henery can play both kicker and punter, so the Eagles are getting a successor for David Akers and a possible upgrade over Sav Rocca. That's intriguing, but I'm just not a fan of taking a kicker and/or punter in the fourth round.
(Pick Grade: D)
149. Dion Lewis, RB, Pittsburgh
This is a good pick. Unlike other teams, the Eagles smartly waited on a running back and landed a talented player in the middle of Round 5. Dion Lewis could have gone a round earlier than this.
(Pick Grade: A)
161. Julian Vandervelde, G, Iowa
I thought the Eagles would go with an interior lineman in Rounds 4-5, but there were better prospects available than Julian Vandervelde. He was a Round 7-FA projection, but that doesn't mean that Howard Mudd can't develop him into an eventual starter.
(Pick Grade: C)
191. Jason Kelce, G/C, Cincinnati
A third lineman? This is yet another late-round project for Howard Mudd to eventually mold into a starter. This is the right range for Jason Kelce.
(Pick Grade: B)
193. Brian Rolle, OLB, Ohio State
The Eagles showed major interest in both Ohio State linebackers, so this is not surprising. Brian Rolle could eventually start at weakside linebacker, which is a big need. He also fits the range.
(Pick Grade: B)
237. Greg Lloyd, LB, Connecticut
Yeah, he's the son of THAT Greg Lloyd. The Eagles could have done worse in the seventh round; Lloyd is a project who should be able to make the team.
(Pick Grade: B)
240. Stanley Havili, FB, USC
Leonard Weaver's career could be over, so the Eagles had to find a fullback. Either Stanley Havili or Henry Hynoski would have worked.
(Pick Grade: A)
Season Summary:
The first-round loss was disappointing, but many believed that this would be a rebuilding year for Philadelphia. The Eagles have some glaring holes on their roster - particularly on the offensive line and back seven of the defense - but they should be able to take care of most of their needs this offseason and make another Super Bowl run in 2011.
Offseason Moves:
Eagles sign WR Steve Smith
Lions sign RB Jerome Harrison
Eagles sign DT Anthony Hargrove
Eagles sign DT Derek Landri
Eagles sign OT Ryan Harris
Eagles sign RB Ronnie Brown
Eagles sign S Jarrad Page
Bengals sign G Max Jean-Gilles
Colts sign OLB Ernie Sims
Broncos acquire DT Brodrick Bunkley from Eagles for 2013 late-round pick
Eagles sign G Evan Mathis
Eagles sign DT Cullen Jenkins
Eagles re-sign OLB Akeem Jordan
Eagles cut RB Noel Devine
Eagles sign CB Nnamdi Asomugha
Eagles sign TE Donald Lee
Eagles sign WR/KR Johnnie Lee Higgins
Cardinals sign ILB Stewart Bradley
Panthers sign ILB Omar Gaither
Eagles sign QB Vince Young
Cardinals acquire QB Kevin Kolb from Eagles for CB Dominique Rodgers-Cromartie and 2nd-round pick
Eagles sign DE Jason Babin
49ers sign K David Akers
Eagles cut FB Leonard Weaver
Redskins sign P Sav Rocca
Eagles sign RB Derrick Locke
Rams sign S Quintin Mikell
Eagles sign DT Cedric Thornton
Eagles tender RB Eldra Buckley
Eagles sign OLB Rashad Jeanty
Eagles franchise QB Eagles No. 7
Eagles transition tag K David Akers
Eagles sign DE Phillip Hunt


Offseason Needs:
Right Tackle: Clay Matthews humiliated Winston Justice in Philadelphia's playoff loss. With QB Dog Killer set to become the Eagles' quarterback for the next five or so years, the front office will have to find an upgrade for his blind side. Gabe Carimi and Nate Solder will be options at No. 23 overall in the 2011 NFL Draft. Signed Ryan Harris


Right Guard: More protection on the right side; Max Jean-Gilles is a free agent, but needed to be upgraded anyway. Signed Evan Mathis; drafted Danny Watkins, Julian Vandervelde and Jason Kelce


Two Cornerbacks: A starter and a top reserve are needed. Dimitri Patterson was torched frequently late in the season, while an injured Ellis Hobbs announced his retirement. Philadelphia will have plenty of promising cornerbacks to choose from in the second round this April, including Brandon Burton, Curtis Brown and Johnny Patrick. Signed Nnamdi Asomugha; traded for Dominique Rodgers-Cromartie; drafted Curtis Marsh


Two Outside Linebackers: The Eagles will only need help at weakside linebacker if they re-sign Stewart Bradley. Ernie Sims really struggled in coverage this past season. There will be plenty of options in Rounds 2-4. Drafted Casey Matthews, Greg Lloyd and Brian Rolle; signed Rashad Jeanty


Defensive Tackle: Philadelphia is pretty soft up the middle, starting at the defensive tackle position. Signed Cullen Jenkins, Derek Landri and Anthony Hargrove


Strong Safety: Quintin Mikell is due for a big contract this offseason. The Eagles typically don't retain free agents who are 30 or older, so they may be looking for a new strong safety this offseason. Drafted Jaiquawn Jarrett


Defensive End: Brandon Graham tore his ACL in December, so he may not be ready for the start of the season. Jason Babin expressed interest in re-joining his former defensive line coach. Signed Jason Babin and Phillip Hunt


Fullback: It's a shame, but Leonard Weaver's career could be over because of a nasty injury. Drafted Stanley Havili


Running Back Depth: Jerome Harrison is a free agent, so the Eagles need some depth behind LeSean McCoy. Drafted Dion Lewis; signed Ronnie Brown and Derrick Locke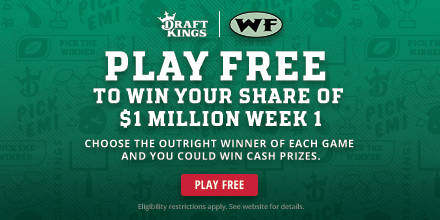 2011 NFL Free Agent Signings:
Nnamdi Asomugha, CB, Raiders. Age: 30.
Signed with Eagles (5 years, $60 million; $25 million guaranteed)

I don't need to tell you that Nnamdi Asomugha is one of the top cornerbacks in the NFL. Every team in the league will be interested in signing him this offseason.


Jason Babin, DE, Titans. Age: 31.
Signed with Eagles (5 years, $28 million; $5-6 million guaranteed)

Jason Babin recorded 12.5 sacks in 2010. However, his previous high was five sacks back in 2006. Is he just a one-hit wonder?


Cullen Jenkins, DE/DT, Packers. Age: 30.
Signed with Eagles (5 years, $25 million)

Cullen Jenkins dominates the line of scrimmage when he's on the field. Unfortunately, Jenkins is often injured; he has missed 17 games in the past three years.


Steve Smith, WR, Giants. Age: 26.
Signed with Eagles (1 year, $4 million; $2 million guaranteed)

Steve Smith is an outstanding possession receiver; he caught 107 balls for 1,220 yards and seven touchdowns in 2009. Unfortunately, he suffered a nasty knee injury in December and may not be ready for the start of the 2011 season.


Ryan Harris, OT, Broncos. Age: 26.
Signed with Eagles (1 year)

A young, decent, zone-blocking right tackle, Ryan Harris struggled in Josh McDaniels' new offense. Harris will probably be heavily pursued this spring, though he's been injured a lot in the past two years.


Vince Young, QB, Titans. Age: 28.
Signed with Eagles (1 year)

Vince Young is stupid and immature. That's what it comes down to. Young has immense talent and wins games against crappy teams, but he'll never lead a team deep into the playoffs until he improves the mental aspect of his game and takes football more seriously. I don't see that happening anytime soon.


Phillip Hunt, DE/OLB, CFL. Age: 23.
Signed with Eagles

Phillip Hunt led the CFL in sacks with 16 last year. The last CFL pass-rusher to come into the NFL was Cameron Wake, but as far as this signing goes, the Eagles should be happy with half of Wake's production from Hunt.


Evan Mathis, G, Bengals. Age: 29.
Signed with Eagles

Evan Mathis is a talented guard, but can't stay healthy. Cedric Benson really missed him this season.


Ronnie Brown, RB, Dolphins. Age: 29.
Signed with Eagles (1 year)

Beginning in Week 4, Ronnie Brown failed to rush for more than four yards per carry in all but one game. He's still an effective pass-catcher out of the backfield, so he'll sign on as a reserve somewhere.


Derek Landri, DT, Panthers. Age: 27. -- Signed with Eagles
Anthony Hargrove, DT, Saints. Age: 28. -- Signed with Eagles
Rashad Jeanty, OLB, Bengals. Age: 28. -- Signed with Eagles
Jarrad Page, S, Patriots. Age: 26. -- Signed with Eagles
Derrick Locke, RB, Kentucky. Age: 22. -- Signed with Eagles
Cedric Thornton, DE/DT, Southern Arkansas. Age: N/A. -- Signed with Eagles
Donald Lee, TE, Packers. Age: 31. -- Signed with Eagles (1 year)
Johnnie Lee Higgins, WR, Raiders. Age: 27. -- Signed with Eagles (1 year)



Philadelphia Eagles Free Agents:

Salary Cap: No cap.
QB Eagles No. 7. Age: 31.
Franchised by Eagles

QB Eagles No. 7 still has his elite athleticism and arm strength. He also still has his inability to make multiple reads and recognize the blitz. He turns 31 in June, so you have to wonder how much longer he'll maintain his elusiveness.


Quintin Mikell, SS, Eagles. Age: 30.
Signed with Rams (4 years, $28 million)

A Pro Bowler who excels both in both run support and pass coverage, Quintin Mikell will be offered a big contract this offseason.


David Akers, K, Eagles. Age: 36.
Signed with 49ers (3 years)

Eagles fans need to get over David Akers' two playoff misses. He's still one of the top kickers in the NFL. His field goal percentages the past three years: 82.5, 86.5, 84.2.


Stewart Bradley, ILB, Eagles. Age: 27.
Signed with Cardinals

Stewart Bradley really struggled in coverage this past season, but that's understandable because he was only a year removed from ACL surgery. He'll move to strongside linebacker in 2011, assuming he re-signs with the team.


Sav Rocca, P, Eagles. Age: 37.
Signed with Redskins

The aging Sav Rocca averaged 43.8 yards per punt, with about a third of his attempts pinned inside the 20.


Jerome Harrison, RB, Eagles. Age: 28.
Signed with Lions

Remember that torrid stretch Jerome Harrison enjoyed at the end of the 2009 season? It's amazing that he started only three games this year. Harrison is a very effective second running back.


Max Jean-Gilles, G, Eagles. Age: 27. -- Signed with Bengals (1 year, $1.15 million)
Leonard Weaver, FB, Eagles. Age: 28.
Ernie Sims, OLB, Eagles. Age: 26. -- Signed with Colts
Akeem Jordan, OLB, Eagles. Age: 26. -- Re-signed with Eagles
Nick Cole, G/C, Eagles. Age: 27.
Victor Abiamiri, DE, Eagles. Age: 25.
Reggie Wells, G, Eagles. Age: 30.
Omar Gaither, ILB, Eagles. Age: 27. -- Signed with Panthers
Antoine Harris, S, Eagles. Age: 29.
Eldra Buckley, RB, Eagles. Age: 26. -- Tendered by Eagles
Ellis Hobbs, CB, Eagles. Age: 28. -- Announced retirement
2011 NFL Free Agent Rankings
2011 NFL Free Agent Rankings Coming Soon
Divisional Rival History:

Dallas Cowboys: I guess the days of the Eagles beating the Cowboys 44-6 are long gone, huh? Dallas whipped Philly thrice in 2009, and gave QB Dog Killer all he could handle in the lone matchup between the starters last season.


New York Giants: The Eagles have taken the past six matchups, including the Miracle at the New Meadowlands.


Washington Redskins: Philadelphia swept the series the past two years.



Features to be Posted This Offseason:
2011 NFL Draft Grades (Pick-by-Pick NFL Draft Grades as well - Live on Draft Day!)
Detailed season preview
Fantasy football projections
Positional rankings
Daily updates on free-agent signings


More 2011 NFL Offseason Pages:

DAL / NYG / PHI / WAS /
CHI / DET / GB / MIN /
ATL / CAR / NO / TB /
ARZ / SEA / SF / STL /
BUF / MIA / NE / NYJ /
BAL / CIN / CLE / PIT /
HOU / IND / JAX / TEN /
DEN / KC / OAK / SD /




2011 NFL Offseason Pages


NFL Picks - Oct. 15


2020 NFL Mock Draft - Oct. 13


2019 NFL Mock Draft - Oct. 11


Fantasy Football Rankings - Sept. 5


2019 NBA Mock Draft - Aug. 13


NFL Power Rankings - June 3