Missing Include for PHPIncludeFailed_dropdownoffseason2011.php

New England Patriots (Last Year: 14-2)
-
Buy Tickets
2011 NFL Season Preview:
Veteran Additions:
WR Chad Ochocinco, DE Shaun Ellis, DE Andre Carter, DE Mark Anderson, DT Albert Haynesworth.
Early Draft Picks:
OT Nate Solder, CB Ras-I Dowling, RB Shane Vereen, RB Stevan Ridley, QB Ryan Mallett, G Marcus Cannon.
Offseason Losses:
TE Alge Crumpler, OT Nick Kaczur, OT Quinn Ojinnaka, G Stephen Neal, DE/DT Ty Warren, DE/DT Marcus Stroud, DE/OLB Tully Banta-Cain, S Brandon McGowan, S Jarrad Page, K Shayne Graham.
2011 New England Patriots Offense:
The Chad Ochocinco trade caught many by surprise. The Patriots shocked the world by trading two late-round picks to Cincinnati for Ochocinco days after the lockout was lifted. It's a curious fit because Ochocinco hasn't taken football seriously the past few years, but all indications are that he's conforming to the "Patriot Way." No. 85 has stopped tweeting, instead praising Bill Belichick and Tom Brady at every opportunity. The former Bengal wideout obviously realizes that this is his best chance to finally win a playoff game and advance to the Super Bowl, so he'll be on his best behavior this year.
Ochocinco is just one of many talented weapons Brady has at his disposal. Slot receiver Wes Welker should now be 100 percent given that he's two years removed from his nasty knee injury. Deion Branch barely did anything in Seattle, yet he rekindled the magic he had with Brady during the team's Super Bowl runs early last decade. Tight end Rob Gronkowski caught 10 touchdowns as a rookie in 2010, and he's reportedly been amazing in training camp. Aaron Hernandez, the other second-year tight end, had six touchdowns and more receiving yards (563) than Gronkowski.
It's easy to see how Brady managed to throw just four interceptions to 36 touchdowns in 2010. If Ochocinco can be an effective No. 1 receiver, Brady might even be able to improve upon his numbers, as bizarre as that sounds.
Another reason New England's offense might be better is the presumed progression of the ground attack. Belichick spent two Day 2 selections in the 2011 NFL Draft on running backs Shane Vereen and Stevan Ridley. Both complement each other extremely well; Vereen is a quick pass-catcher out of the backfield, while Ridley can run in between the tackles and find the end zone in goal-line situations. Fan-favorite do-it-all Danny Woodhead should still be a factor as well.
The Patriots return four starters to the offensive line, with the sole exception being Pro Bowl right guard Stephen Neal, who retired this offseason. Replacing him will be Dan Connolly, who wasn't very good when filling in for hold-out Logan Mankins last year.
Speaking of Mankins, he signed a well-deserved 6-year, $51 million contract. That's a lot of money for a guard, but Mankins is arguably the best player at his position. He'll once again be sandwiched between left tackle Matt Light and center Dan Koppen. The latter is a very good lineman, but Light was guilty of six penalties and seven sacks in 2010. He recently turned 33, and he's just keeping the seat warm for first-round pick Nate Solder.
Light could end up at right tackle if the Patriots are comfortable with Sebastian Vollmer manning Brady's blind side. Playing exclusively at right tackle last year, Vollmer surrendered just one sack. Entering his third season, he could ready to handle the most important job up front.
2011 New England Patriots Defense:
Chad Ochocinco and Albert Haynesworth in the same offseason? Has Bill Belichick gone mad?
No - just deviously brilliant. The Haynesworth trade was the best transaction this offseason. The Patriots are risking nothing by bringing in the former Titan and Redskin. He's making virtually no guaranteed money, so he can just be cut thoughtlessly if he doesn't conform to the "Patriot Way." But that's not going to happen because Haynesworth knows that he has to get his act together. Despite his dispute with Mike Shanahan in Wasington, Haynesworth is still one of the top defensive tackles in the business. He can dominate the line of scrimmage, opening up for New England's other pass-rushers.
Haynesworth didn't like playing in the Redskins' 3-4, but that won't be an issue in New England. The Patriots, who ran lots of 4-3 formation in 2010, are moving to a more exclusive 4-3. That means Haynesworth and elite nose tackle Vince Wilfork will be stationed in the middle, allowing newly acquired Shaun Ellis and Andre Carter to wreak havoc on the exterior.
Ellis turned 34 in June, but didn't look his age when he completely disrupted New England's offense in a Jets playoff victory this past January. Carter, meanwhile, was another Belichick buy-low player; Carter had 11 sacks in 2009, but didn't transition well into Wasihngton's 3-4 last year. Like Haynesworth, he'll rebound with his new team.
New England's 4-3 linebacking corps will feature Brandon Spikes at SAM, Jerod Mayo at MIKE and Gary Guyton at WILL. Despite all the negativity surrounding him entering the 2010 NFL Draft, Spikes had a great rookie campaign as the Patriots' two-down run specialist. Mayo, meanwhile, is an all-around exceptional talent. The weak link is Guyton, who isn't good enough in coverage to project as a quality weakside player.
The Patriots have a really good secondary to go along with their formidable front seven. Devin McCourty, chosen in the first round of the 2010 NFL Draft, had a brilliant rookie campaign, picking off seven passes and limiting opposing receivers to a 55.8 completion percentage. He'll play across from Leigh Bodden, a skilled corner who missed all of last season with a torn rotator cuff.
Unfortunately, the safeties aren't as good. Entering his contract year, free safety Brandon Meriweather needs to improve his play in coverage if he wants to see the type of money he's looking for. Meanwhile, third-year strong safety Patrick Chung is really good in run support and showed improvement in coverage as the 2010 campaign progressed.
2011 New England Patriots Schedule and Intangibles:
Since 2003, the Patriots are 60-11 at home. They were 8-1 in both 2009 and 2010, but those two losses were the ones that mattered most.
Stephen Gostkowski is one of the top kickers in the NFL. He went 10-of-13 before missing the final eight games with a torn quad. He's now 100 percent.
Chris Hanson was the worst punter in the league in 2009, which is why the Patriots drafted Zoltan Mesko as a replacement. The move worked; Mesko averaged an acceptable 43.2 yards per boot, with 19-of-58 attempts inside the 20.
The Patriots scored a whopping three special-teams touchdowns; one came on punts from Julian Edelman, while the other two were via kickoffs from Brandon Tate. New England defended punt returns well, but wasn't as good against kickoffs.
Three of New England's first four opponents are Miami, Buffalo and Oakland. Things get much tougher after that, however, with non-divisional tilts against Dallas, Pittsburgh, Philadelphia and Indianapolis on the slate.
2011 New England Patriots Positional Rankings (1-5 stars):
| | | | | | |
| --- | --- | --- | --- | --- | --- |
| Quarterbacks | | Offensive Line | | Secondary | |
| Running Backs | | Defensive Line | | Special Teams | |
| Receivers | | Linebackers | | Coaching | |
2011 New England Patriots Analysis:
The Patriots are the best team in the AFC, and perhaps all of football. They already had an explosive offense last year. Now, they have a really good defense with all of their terrific buy-low offseason acquisitions. It'll be a mild surprise if they don't at least reach the AFC Championship.
Projection:
15-1 (1st in AFC East)
2011 Fantasy Football Rankings
More
2011 NFL Season Previews
*** 2011 NFL DRAFT GRADES, OFFSEASON NEEDS BELOW COMMENT BOARD ***
2011 NFL Draft Grades:
I'm very confused by what Bill Belichick just did. Going into the 2011 NFL Draft, Belichick absolutely had to find upgrades in the front seven, yet he didn't draft a defensive lineman or rush linebacker until No. 194. Instead, Belichick spent his selections on two dime-a-dozen running backs and a blocking tight end.
Based on the players alone, the Patriots deserve a D or possibly an F. However, I really liked two things that'll really bump up this overall grade. First, Belichick acquired first- and a second-round picks in a superior 2012 NFL Draft. Belichick smirked when discussing the latter future selection on ESPN. It's almost as if he were thinking, "I can't believe I outsmarted that idiot Al Davis again."
Second, the Ryan Mallett pick was a good one. Belichick is going to stash Mallett on his bench for two years. In 2013, everyone fill forget about the drug use. Instead, some quarterback-hungry team will think, "Mallett's been clean and Belichick likes him. Let's go for it!" Lo and behold, Belichick will land yet another first-round pick. The man is a genius.
Overall 2011 NFL Draft Grade given on 5/1/11: B-
2011 NFL Draft Individual Grades:
17. Nate Solder, OT, Colorado
I know you have to protect Tom Brady, so I'm not going to give the Patriots a bad grade. But I don't like this pick. I'm just not a fan of Nate Solder. He was constantly abused at the Senior Bowl.
(Pick Grade: C)
33. Ras-I Dowling, CB, Virginia
Another corner? This is not New England's greatest need, but it's something I thought they'd address at some point in Day 2. Ras-I Dowling may have been a first-round pick had he not been injured so much throughout his collegiate career, so the Patriots might be getting some value atop the second round.
(Pick Grade: B)
56. Shane Vereen, RB, California
I'm not a fan of this pick at all. Shane Vereen could be a good player for the Patriots, but this is definitely a reach, especially with the unbelievable amount of running backs still available. Vereen fills a need, which saves this selection from being an F or a dreaded Millen.
(Pick Grade: D)
73. Stevan Ridley, RB, LSU
What? Another running back? Bill Belichick has been the master of Rounds 2-3, but I'm not getting these picks at all. Not only is Stevan Ridley a major reach (no one had him in the top 150); he doesn't even fill a need.
(Pick Grade: F)
74. Ryan Mallett, QB, Arkansas
When I first heard that Ryan Mallett was going here, I planned on giving the Patriots a D. Why build for the future and continue to ignore the front seven?
But then I thought about it, and I realized that Bill Belichick is a genius. I have no doubt in my mind that Belichick doesn't plan on playing Mallett at all (in the event that Tom Brady retires). He's going to trade him in a year or two to a quarterback-hungry team for a much higher pick.
(Pick Grade: B)
138. Marcus Cannon, G, TCU
A classic Patriots pick. Marcus Cannon has a mass he needs to get rid of, so it's highly doubtful that he'll be able to play in 2011. If he can recover, however, Cannon will be a big upgrade on the offensive line in 2012.
(Pick Grade: A)
159. Lee Smith, TE, Marshall
Umm... don't the Patriots have enough tight ends? Where is Lee Smith going to play? Why aren't the Patriots upgrading their front seven?
(Pick Grade: F)
194. Markell Carter, DE/OLB, Central Arkansas
Finally, a front-seven player! Markell Carter is a project pass-rusher. I didn't think he would be drafted, but others had him in the 250 range.
(Pick Grade: C)
219. Malcolm Williams, CB, TCU
Another defensive back I had to look up. Malcolm Williams is No. 730 on NFL Draft Scout and not listed on Scouts Inc. That's not good.
(Pick Grade: D)
Season Summary:
Was New England's 2010 season a failure? To be one-and-done in the playoffs is unacceptable for any 14-2 team, but this was supposed to be a rebuilding year for the Patriots. With so many young players and tons of early draft picks at his disposal, Bill Belichick will have his team back in the Super Bowl hunt next season.
Offseason Moves:
Patriots re-sign G Logan Mankins
Patriots re-sign DT Gerard Warren
Patriots cut S Brandon McGowan
Patriots sign DE Andre Carter
Patriots sign DE/DT Shaun Ellis
Rams sign OT Quinn Ojinnaka
Patriots sign DE/OLB Mark Anderson
Patriots re-sign RB BenJarvus Green-Ellis
Broncos sign DE/DT Ty Warren
Eagles sign S Jarrad Page
Redskins sign K Shayne Graham
Patriots re-sign OT Matt Light
Patriots re-sign ILB Tracy White
Patriots re-sign S Brandon McGowan
Patriots re-sign RB Kevin Faulk
Patriots cut DE/DT Ty Warren
Panthers re-sign CB Kyle Arrington
Patriots cut OT Nick Kaczur
Patriots cut TE Alge Crumpler
Patriots acquire WR Chad Ochocinco from Bengals for 2012, 2013 late-round picks
Patriots acquire DE/DT Albert Haynesworth from Redskins for 2013 5th-rounder
Patriots cut DE/DT Marcus Stroud
Patriots re-sign RB Sammy Morris
Patriots cut DE/OLB Tully Banta-Cain
Patriots announce retirement of G Stephen Neal
Patriots re-sign S Josh Barrett


Offseason Needs:
Guard: Stephen Neal announced his retirement. The Patriots will probably look to find his replacement with the 28th or 33rd pick in the 2011 NFL Draft. Re-signed Logan Mankins; drafted Marcus Cannon


Offensive Tackle: Tom Brady can't be sacked six times. Matt Light is a declining free agent, so New England may have to find a new bookend for Sebastian Vollmer if it doesn't retain Light. Re-signed Matt Light; drafted Nate Solder


Rush Linebacker: The Patriots have to bolster their pass rush. Justin Houston will be a late-round option if he falls to No. 28 on Draft Day. New England could also pursue Tamba Hali in free agency. Signed Andre Carter, Mark Anderson; drafted Markell Carter


Defensive End: Ty Warren has been cut. Traded for Albert Haynesworth; signed Shaun Ellis


Wide Receiver: The loss to the Jets made it evident that New England misses having a deep threat receiver to stretch the defense. Vincent Jackson and Sidney Rice are interesting free agent options. Torrey Smith will be considered with the 33rd pick as well. Traded for Chad Ochocinco


Running Back: This isn't so much of a need as it is room for upgrade. The Patriots will definitely be intrigued by Mark Ingram and Mikel Leshoure with their second and third selections this April. Drafted Shane Vereen and Stevan Ridley; re-signed Sammy Morris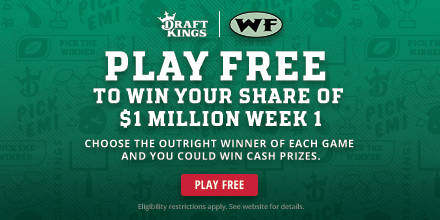 2011 NFL Free Agent Signings:
Shaun Ellis, DE/DT, Jets. Age: 34.
Signed with Patriots

Shaun Ellis terrorized Tom Brady in the divisional round of the playoffs. He had a great year, but the concern is his age (34 in June).


Andre Carter, DE, Redskins. Age: 32.
Signed with Patriots

One of the many reasons the Redskins sucked this season was because they couldn't get any pressure on the quarterback. Why couldn't they do so? Andre Carter's conversion from 4-3 end to 3-4 rush linebacker failed. Carter, who had 11 sacks in 2009, will thrive elsewhere.


Mark Anderson, DE, Texans. Age: 28. -- Signed with Patriots



New England Patriots Free Agents:

Salary Cap: No cap.
Logan Mankins, G, Patriots. Age: 29.
Re-signed with Patriots (6 years)

One of the top guards in the NFL, Logan Mankins specializes in run-blocking, but also does a great job in pass protection. The Patriots cannot allow him to get away.


Shayne Graham, K, Patriots. Age: 33.
Signed with Redskins

Shayne Graham went a perfect 12-of-12 in 2010. He has hit at least 82.1 percent of his field goals since 2003. Graham's a great kicker if you can get over the whole choking in the playoffs thing.


Ty Warren, DE/DT, Patriots. Age: 30.
Signed with Broncos (2 years, $10 million)

Ty Warren would be ranked much higher than this if he weren't coming off a hip injury. I guess the Patriots weren't optimistic about his recovery.


Matt Light, OT, Patriots. Age: 33.
Re-signed with Patriots (2 years)

Matt Light can still be a dependable left tackle, but he's past his prime. He struggled on a few occasions this season, surrendering seven sacks.


Tully Banta-Cain, DE/OLB, Patriots. Age: 31.
Tully Banta-Cain has 15 sacks in the past two years, but at 31, he's a declining rush linebacker who'll need a very good pass rusher across from him to be effective going forward. He's still pretty good in run support.


BenJarvus Green-Ellis (RFA), RB, Patriots. Age: 26.
Re-signed with Patriots (1 year, $1.8 million)

BenJarvus Green-Ellis does a great job in New England's system, but he is not that talented. He would start for only a couple of teams in this league.


Alge Crumpler, TE, Patriots. Age: 33.
Alge Crumpler provides very little in the passing game, but he's a very good blocking tight end despite the fact that he's 33 years old.


Kyle Arrington (ERFA), CB, Patriots. Age: 25.
Re-signed with Patriots (2 years)

Kyle Arrington started across from Devin McCourty for most of the year. He wasn't terrible, but he'd be better off at nickel.


Nick Kaczur, OT, Patriots. Age: 32.
Nick Kaczur played well at right tackle for New England in 2009, but missed all of 2010 with a back injury. It's unclear if he can still be a starter in this league.


Marcus Stroud, DT, Patriots. Age: 33.
Marcus Stroud struggled in Buffalo's 3-4. He'll be better in a 4-3, but at 33, his skills have eroded.


Gerard Warren, DT, Patriots. Age: 33.
Re-signed with Patriots

Gerard Warren tried his best to fill in for Ty Warren, but he's nothing more than a rotational player at this point in his career.


Jarrad Page, S, Patriots. Age: 26. -- Signed with Eagles
Brandon McGowan, S, Patriots. Age: 27.
Josh Barrett (RFA), SS, Patriots. Age: 26. -- Re-signed with Patriots (2 years, $1.75 million)
Quinn Ojinnaka, OT, Patriots. Age: 27. -- Signed with Rams
Tracy White, ILB, Patriots. Age: 30. -- Re-signed with Patriots



Missing Include for PHPIncludeFailed_fa2011.php


Divisional Rival History:


Buffalo Bills: Poor Bills. The Patriots have beaten them in 20 of the last 21 meetings, including the previous 15.


Miami Dolphins: The Patriots used to have trouble with the Dolphins, but they've won six of the past eight meetings.


New York Jets: The Jets and Patriots have split their regular-season series the past two years. But it was Rex Ryan who had the last laugh, with New York beating New England in the playoffs, 28-21.



Features to be Posted This Offseason:
2011 NFL Draft Grades (Pick-by-Pick NFL Draft Grades as well - Live on Draft Day!)
Detailed season preview
Fantasy football projections
Positional rankings
Daily updates on free-agent signings



Missing Include for PHPIncludeFailed_offseasonmenu2011.php
2011 NFL Offseason Pages


2019 NFL Mock Draft - Sept. 13


Fantasy Football Rankings - Sept. 5


2019 NBA Mock Draft - Aug. 13


2020 NFL Mock Draft - Aug. 1


NFL Power Rankings - June 3


NFL Picks - Feb. 4