Missing Include for PHPIncludeFailed_dropdownoffseason2011.php

Carolina Panthers (Last Year: 2-14)
-
Buy Tickets
2011 NFL Season Preview:
Veteran Additions:
HC Ron Rivera, OC Rob Chudzinski, DC Sean McDermott, QB Derek Anderson, WR Legedu Naanee, TE Greg Olsen, TE Jeremy Shockey, TE Ben Hartsock, NT Ron Edwards, LB Omar Gaither, SS Sean Considine, K Olindo Mare.
Early Draft Picks:
QB Cam Newton, DT Terrell McClain, NT Sione Fua, CB Brandon Hogan, WR Kealoha Pilares, OLB Lawrence Wilson.
Offseason Losses:
HC John Fox, OC Jeff Davidson, DC Ron Meeks, QB Matt Moore, TE Jeff King, TE Dante Rosario, DE Tyler Brayton, DT Derek Landri, OLB Jamar Williams, CB Richard Marshall, K John Kasay.
2011 Carolina Panthers Offense:
There shouldn't have been any doubt that the Panthers were going to spend the No. 1 pick in the 2011 NFL Draft on either Cam Newton or Blaine Gabbert. Following the Matt Moore and Jimmy Clausen disaster, they had nothing at the position. Since new regimes mean new quarterbacks, Ron Rivera and his front office ultimately decided on Newton.
Like Newton or not, the Panthers had no choice in the matter. He gives them a face of the franchise and a great team leader who was highly successful in his 1-year stint at Auburn. Newton is still raw and will need some time to learn how to play in a pro-style attack, but he'll be an instant upgrade over the dreadful Clausen, since he can make plays with his feet. Think Vince Young, circa 2006, only with more intelligence and maturity.
As with the Titans in Young's tenure there, Carolina figures to have a strong rushing attack. Newton will be a threat to take off and scamper for first downs, so non-elite defenses will have issues containing DeAngelo Williams and Jonathan Stewart. Although Carolina severely overpaid for an injury-prone, 28-year-old Williams, he could post career numbers until he suffers his annual malady. Why the Panthers gave an unreliable Williams a 5-year, $43 million contract when they had Stewart and Mike Goodson on the roster is beyond anyone's comprehension.
Speaking of unreliable players, Steve Smith will be back as the No. 1 receiver despite an offseason mired with trade rumors. Smith really struggled last year, catching 46 balls for 554 yards. While his quarterbacks can be blamed, the 32-year-old Smith was already declining and slowing down. His 10 dropped passes really hurt the team.
Newton doesn't have any receivers to work with unless Smith reverts back to 2008 form, which is highly unlikely. David Gettis was slated to start across from him, but he tore his ACL. Brandon LaFell will play there instead, while Legedu Naanee will be stationed in the slot. The former Charger has never caught more than 24 passes in his career.
With all that in mind, Newton's top target will be newly acquired tight end Greg Olsen, who came over from Chicago for a third-round pick. Olsen was a great addition; he's a huge upgrade over what Carolina previously had at the position, and he's a skilled player who will undoubtedly form a great rapport with the team's new franchise quarterback.
One of the many reasons the Panthers struggled in 2010 was the offensive line. Not that the talent was lacking; injuries simply weighed the unit down. Monstrous run-blocker Jeff Otah missed the entire season with a knee injury, but the right tackle is back running with the first team in training camp. Left guard Travelle Wharton struggled with turf toe and was ultimately placed on injured reserve in November.
The other three members of the front unit played vey well. With Otah and Wharton coming back to join left tackle Jordan Gross, right guard Geoff Schwartz and center Ryan Kalil, Carolina figures to have one of the top offensive lines in the NFL.
2011 Carolina Panthers Defense:
DeAngelo Williams wasn't the only player that Carolina's front office overpaid this offseason. Left end Charles Johnson, despite being an unproven one-year wonder, received a mind-boggling 6-year, $76 million contract with $32 million in guarantees. That's more than Nnamdi Asomugha got.
The Panthers shouldn't be blamed for being desperate for keeping Johnson; with lots of cap room, they could afford to make sure they didn't lose another (potential) stud pass-rusher. Johnson had 11.5 sacks and shut down the run well last year from the left end position. Now the question is, can Johnson repeat what he did in 2010 with all of his new money? He has the talent to do so, but will the motivation be there? Giving defensive linemen that kind of cash can be a risky proposition, as the Redskins discovered with Albert Haynesworth.
Carolina's right end slot is up for grabs. It's currently a three-way battle between Eric Norwood, Everette Brown and Greg Hardy, though the latter might be out of the running after injuring his leg in a motorcycle accident. It's a shame too because Hardy played well as a sixth-round rookie toward the end of last season. Norwood, chosen two rounds earlier, is currently in the lead despite the fact that Carolina traded a 2010 first-round pick to acquire Brown. He's looking like a major bust.
Defensive tackle is even more bleak. The Panthers signed Ron Edwards from the Chiefs as a run-stuffer, but he tore his triceps in training camp. That'll force two mid-round rookies, Terrell McClain and Sione Fua, into the starting lineup. Carolina is obviously going to struggle there.
A pedestrian pass rush on favorable throwing downs for the opposition is going to put a lot of stress on the team's secondary. Three of the four starting defensive backs return, with the lone exception being Richard Marshall, who signed with Arizona. Marshall's replacement, Captain Munnerlyn played adequately when forced into the starting lineup late last year. Munnerlyn will start across from Chris Gamble, who had a down year because of a hamstring injury.
Safeties Charles Godfrey and Sherrod Martin need to improve. Godfrey was torched in coverage last season, while Martin was a liability in run support.
The linebacking corps is undoubtedly the strength of Carolina's defense. The unit is so good that Dan Connor, who played like a stud in 2010, has been relegated to the bench to make room for Thomas Davis, who missed all of last season with his second ACL tear in as many years. Jon Beason, a Pro Bowl talent, will man the middle once again, while strongside linebacker James Anderson just received a 5-year deal worth $22 million.
2011 Carolina Panthers Schedule and Intangibles:
The Panthers were a laughable 51-53 as hosts from 1995 to 2007, but really solidified their homefield advantage after that, putting together a 13-4 record at home in 2008 and 2009. Carolina's 2-6 record in 2010 should be ignored because the team was in shambles.
The John Kasay era is over. The last original Panther has retired, and will be replaced by Olindo Mare, one of the most reliable kickers in the league. Mare has connected on 73-of-83 attempts in the past three years (25-of-30 in 2010).
Punter Jason Baker isn't as good as Mare; he maintained an adequate 43.1 average, but hit just 22-of-95 punts inside the 20.
Carolina has allowed three special-teams touchdowns to none of its own the past two seasons. Captain Munnerlyn continued to be decent on punt returns in 2010, but the team struggled as a whole once again taking back kickoffs.
So much for a last-place schedule. Four of the Panthers' first six opponents all were 10-6 or better in 2010 (Green Bay, Chicago, New Orleans and Atlanta). It does get easier after that though, as Carolina gets to enjoy three consecutive games against Washington, Minnesota and Tennessee - all at home.
2011 Carolina Panthers Positional Rankings (1-5 stars):
| | | | | | |
| --- | --- | --- | --- | --- | --- |
| Quarterbacks | | Offensive Line | | Secondary | |
| Running Backs | | Defensive Line | | Special Teams | |
| Receivers | | Linebackers | | Coaching | |
2011 Carolina Panthers Analysis:
Brighter days are ahead for the Panthers. Cam Newton will have to learn how to play in the NFL for Carolina to reach the playoffs, but at least this franchise has a foundation.
The Panthers will be better than they were last year by default. Unless they suffer a plethora of injuries again, expecting between four and six victories is pretty reasonable.
Projection:
4-12 (4th in NFC South)
2011 Fantasy Football Rankings
More
2011 NFL Season Previews
*** 2011 NFL DRAFT GRADES, OFFSEASON NEEDS BELOW COMMENT BOARD ***
2011 NFL Draft Grades:
The Panthers had to come out of the 2011 NFL Draft with a franchise quarterback, some weapons and linemen for that signal-caller, and a pair of defensive tackles to satisfy the biggest need on their stop unit. Carolina pretty much accomplished everything on that list.
Some may want to question the Cam Newton pick. I don't think he'll ever be great. But it was the right move. Carolina needed to acquire a leader and a face for their franchise. They have that now with Newton, and the franchise is finally headed in the right direction.
I feel like the Panthers could have obtained a better weapon for Newton than Kealoha Pilares. There were better prospects available at receiver and tight end. But that was Carolina's only major blemish during what turned out to be a very promising weekend.
Overall 2011 NFL Draft Grade given on 5/1/11: B+
2011 NFL Draft Individual Grades:
1. Cam Newton, QB, Auburn
Everyone speculated that Carolina's draft plans went down the crapper when Andrew Luck inexplicably announced that he would return to Stanford in 2011. However, the Panthers have settled on a quarterback after all, and it's hard to fault them given the glaring need at the position.
I liken Cam Newton to Vince Young. Like Young, Newton possesses an amazing skill set, but doesn't appear to love the game of football enough to put hundreds of hours into film study. He's not pro-ready at all either, which is another concern. Running a Looney Tunes offense at Auburn for one year did not prepare him for the NFL whatsoever.
Having said that, this is a move the Panthers almost have to make. New regimes mean new quarterbacks, and Newton has the intangibles to be a great leader for this Carolina franchise.
(Pick Grade: B)
65. Terrell McClain, DT, South Florida
I mocked Terrell McClain to the Panthers at the bottom of the third round, so I think this is a slight reach. Slight. But considering how thin the defensive tackle class is, the Panthers almost had to make this move. They have nothing at defensive tackle.
(Pick Grade: B)
97. Sione Fua, NT, Stanford
In most of my 2011 NFL Mock Draft updates, I mocked two defensive tackles to the Panthers in the third round. There's an obvious reason for that. As mentioned above, Carolina had absolutely nothing at the defensive tackle position.
(Pick Grade: B)
98. Brandon Hogan, CB, West Virginia
Brandon Hogan is a really talented player who slipped to Round 4 because of an injury. The Panthers are getting some value at the beginning of Day 3. Hogan will contribute and possibly start in 2012.
(Pick Grade: A)
132. Kealoha Pilares, WR, Hawaii
The third undraftable prospect (as far as I'm concerned) goes off the board (Chris Prosinski, Kris Durham). I didn't have Kealoha Pilares on my board, so I looked to see where Scouts Inc. had him. He's No. 206 on their board, so this is a pretty big reach. It does fill a need though.
(Pick Grade: D)
166. Lawrence Wilson, OLB, Connecticut
The Panthers needed linebacker depth, and Lawrence Wilson fits the range atop Round 6. This is a decent pick.
(Pick Grade: B)
203. Zachary Williams, C/G, Washington State
It's about time the Panthers addressed the interior of their offensive line. Unfortunately, this is a bit of a reach.
(Pick Grade: C)
244. Lee Ziemba, OT/G, Auburn
Fantastic value pick. It wouldn't surprise me at all if Lee Ziemba makes his way into the starting lineup at right guard during the 2011 season.
(Pick Grade: A)
Season Summary:
Awful quarterbacking, poor coaching and miserable blocking plagued the Panthers in 2010. But even after the season was over, Carolina kept losing; when Andrew Luck opted to go back to Stanford, the team lost its shot at its first legitimate franchise quarterback since Kerry Collins. Unless the new coaching staff can turn things around with Jimmy Clausen or a veteran quarterback, it's going to be another long year in Carolina. Maybe Luck will declare for the 2012 NFL Draft...
Offseason Moves:
Panthers sign WR Legedu Naanee
Eagles sign DT Derek Landri
Panthers sign QB Derek Anderson
Broncos sign TE Dante Rosario
Cardinals sign CB Richard Marshall
Panthers sign LB Omar Gaither
Panthers cut DE Tyler Brayton
Panthers cut QB Keith Null
Dolphins sign QB Matt Moore
Panthers acquire TE Greg Olsen from Bears for 3rd-round pick
Panthers sign SS Sean Considine
Panthers re-sign RB DeAngelo Williams
Panthers re-sign OLB James Anderson
Panthers sign K Olindo Mare
Panthers sign NT Ron Edwards
Panthers sign TE Ben Hartsock
Panthers cut K John Kasay
Cardinals sign TE Jeff King
Panthers re-sign DE Charles Johnson
Panthers sign CB Kendric Burney
Panthers sign WR Darvin Adams
Panthers sign DE Ugo Chinasa
Panthers sign TE Jeremy Shockey
Panthers tender OLB Jordan Senn
Panthers franchise C Ryan Kalil


Offseason Needs:
Quarterback: Did Jimmy Clausen get a fair chance last year? Between the lackadaisical coaching, poor blocking and pedestrian receiving corps, definitely not. However, Clausen struggled to make reads and displayed horrific body language. With Andrew Luck going back to school, Clausen will get a reprieve. He better take advantage of it. Drafted Cam Newton


Two Defensive Tackles: The Panthers have absolutely nothing at defensive tackle. Both an under tackle and a nose tackle are desperately needed, so it wouldn't be shocking if Carolina used the No. 1 overall pick on Nick Fairley. Signed Ron Edwards; drafted Terrell McClain and Sione Funa


No. 1 Wide Receiver: Receivers who rely on speed usually die off quickly once they hit the 31- to 34-age range. Smith turns 32 in May and has already lost his burst. Forget about Smith being a No. 1; having him as a second receiver is probably a stretch. His awful attitude doesn't help either. The Panthers can fix this need by taking A.J. Green atop the 2011 NFL Draft.


Right Guard: With Jeff Otah injured and a complete void at right guard, half of the Panthers' offensive line could not block this season. Fortunately, there will be plenty of guard prospects available atop Round 3. Drafted Zachary Williams and Lee Ziemba


Right Defensive End: Everette Brown probably deserves another shot, but only four sacks is alarming. It's worth noting that all four sacks came in his final five games of the season. Signed Ugo Chinasa


Tight End: The Panthers have needed a solid tight end since Wesley Walls. Now that John Fox is gone, maybe they'll obtain one. Traded for Greg Olsen; signed Jeremy Shockey and Ben Hartsock


Cornerback Depth: Assuming Richard Marshall isn't re-signed, the Panthers will need corner depth behind Chris Gamble and Captain Munnerlyn. Drafted Brandon Hogan; signed Kendric Burney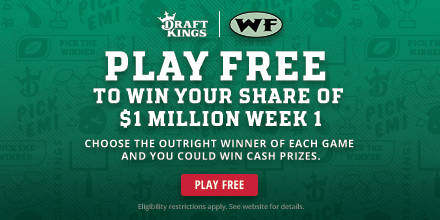 2011 NFL Free Agent Signings:
Olindo Mare, K, Seahawks. Age: 38.
Signed with Panthers (4 years, $12 million; $4 million bonus)

Remember when Jim Mora Jr. unprofessionally blamed Olindo Mare for a loss to Chicago last year? Well, Mare went 24-of-26 that season and 25-of-30 in 2010.


Ron Edwards, NT, Chiefs. Age: 32.
Signed with Panthers (3 years, $8.25 million)

Ron Edwards did a decent job of stuffing the run early in the season, but seemed to wear down as the season progressed.


Legedu Naanee, WR, Chargers. Age: 27.
Signed with Panthers

Legedu Naanee is a talented receiver, but didn't play much this season because of various injuries.


Kendric Burney, CB, North Carolina. Age: 23.
Signed with Panthers

I can't believe Kendric Burney wasn't drafted. He could start next year in a Tampa-2 system.


Ben Hartsock, TE, Jets. Age: 31. -- Signed with Panthers (2 years)
Jeremy Shockey, TE, Saints. Age: 31. -- Signed with Panthers (1 year)
Ugo Chinasa, DE/OLB, Oklahoma State. Age: 23. -- Signed with Panthers
Darvin Adams, WR, Auburn. Age: 21. -- Signed with Panthers
Sean Considine, SS, Jaguars. Age: 28. -- Signed with Panthers (1 year)
Derek Anderson, QB, Cardinals. Age: 28. -- Signed with Panthers
Omar Gaither, ILB, Eagles. Age: 27. -- Signed with Panthers



Carolina Panthers Free Agents:

Salary Cap: No cap.
Ryan Kalil, C, Panthers. Age: 25.
Franchised by Panthers

If the Panthers don't franchise Ryan Kalil, teams will be lining up to sign one of the top centers in the NFL.


DeAngelo Williams, RB, Panthers. Age: 27.
Re-signed with Panthers (5 years, $43 million)

It's amazing that the Panthers didn't trade DeAngelo Williams during the season. They better get something for him this spring, or they'll look really stupid. Williams is an elite running back, but there's some injury concern because he's missed action in each of the past two years.


Charles Johnson, DE, Panthers. Age: 25.
Re-signed with Panthers (6 years, $76 million; $30 million guaranteed)

One of the top young defensive free agents on the market, Charles Johnson became the fifth Panther ever to record double-digit sacks (12) in 2010. He was dominant from the left end position all year. Carolina cannot afford to let him go.


James Anderson, OLB, Panthers. Age: 27.
Re-signed with Panthers (5 years, $22 million)

James Anderson had a very good year at strongside linebacker, recording 130 tackles and 3.5 sacks.


Richard Marshall, CB, Panthers. Age: 26.
Signed with Cardinals

Richard Marshall whined about not receiving a long-term extension this past offseason. He subsequently struggled throughout the 2010 season, though some of that blame falls on Carolina's lacking pass rush.


Jamar Williams, OLB, Panthers. Age: 27.
Derek Landri, DT, Panthers. Age: 27. -- Signed with Eagles
Matt Moore, QB, Panthers. Age: 27. -- Signed with Dolphins (2 years)
Tyler Brayton, DE, Panthers. Age: 31.
John Kasay, K, Panthers. Age: 41.
Nick Hayden (RFA), DT, Panthers. Age: 25.
Dante Rosario, TE, Panthers. Age: 26. -- Signed with Broncos
Jeff King, TE, Panthers. Age: 28. -- Signed with Cardinals
Ed Johnson, DT, Panthers. Age: 27.
Marcus Hudson, S, Panthers. Age: 28.
David Clowney, WR, Panthers. Age: 26.
Jordan Senn (RFA), OLB, Panthers. Age: 27. -- Tendered by Panthers
Keith Null, QB, Panthers. Age: 25.



Missing Include for PHPIncludeFailed_fa2011.php


Divisional Rival History:


Atlanta Falcons: The host has won five of the past six meetings. Both games in 2010 were 31-10 in favor of Atlanta.


New Orleans Saints: The road team has inexplicably won 10 of the previous 15 matchups.


Tampa Bay Buccaneers: After losing 11 of 14 meetings to Carolina, the Buccaneers swept the Panthers in 2010.



Features to be Posted This Offseason:
2011 NFL Draft Grades (Pick-by-Pick NFL Draft Grades as well - Live on Draft Day!)
Detailed season preview
Fantasy football projections
Positional rankings
Daily updates on free-agent signings



Missing Include for PHPIncludeFailed_offseasonmenu2011.php
2011 NFL Offseason Pages


2019 NFL Mock Draft - Sept. 13


Fantasy Football Rankings - Sept. 5


2019 NBA Mock Draft - Aug. 13


2020 NFL Mock Draft - Aug. 1


NFL Power Rankings - June 3


NFL Picks - Feb. 4