Missing Include for PHPIncludeFailed_dropdownoffseason2011.php

Atlanta Falcons (Last Year: 13-3)
-
Buy Tickets
2011 NFL Season Preview:
Veteran Additions:
DE Ray Edwards.
Early Draft Picks:
WR Julio Jones, LB Akeem Dent, RB Jacquizz Rodgers, P Matt Bosher.
Offseason Losses:
RB Jerious Norwood, WR Michael Jenkins, G Harvey Dahl, DE Jamaal Anderson, CB Brian Williams, SS Erik Coleman, P Michael Koenen.
2011 Atlanta Falcons Offense:
The Falcons are finally making the switch from a run-oriented attack to a aerial-based offense. It's about time.
Matt Ryan is entering his fourth NFL campaign, and he's seasoned enough to carry the offense on his shoulders. Watching Michael Turner rush for four yards or fewer per attempt in the final six weeks of the 2010 season must have been agonizing for general manager Thomas Dimitroff, because he packaged most of his 2011 NFL Draft selections, as well as his 2012 first-rounder to move up for Julio Jones.
It was a lot to give up for Jones, but the Falcons wouldn't have found such a skilled weapon for Ryan elsewhere this offseason. The monstrous 6-3, 220-pound Jones is having a phenomenal training camp, and will make defenses think twice before doubling Roddy White this year. Jones will also serve as a very effective end-zone target, taking some of the onus away from severely declining Tony Gonzalez. Gonzalez is coming back for one more season for a chance to win the first playoff game of his career, but he really has nothing left in the tank.
Having Jones and White on the field will also provide a boost for Atlanta's ground attack. Not only will the two stud wideouts keep defenses honest; Jones happens to be a tremendous run-blocker. Even if Turner still runs sluggishly coming off groin surgery, he'll automatically improve his numbers because of the Falcons' rookie wideout.
Keeping Turner healthy will be easier said than done. Forget the groin surgery for a second; Turner has led the NFL in carries two of the past three years, so he's automatically a major injury risk. It's safe to say that Jason Snelling will start a handful of games for Atlanta.
The Falcons' greatest concern this offseason wasn't improving the pass rush or finding an elite No. 2 weapon for Ryan; it was retaining their offensive line. Three linemen, right guard Harvey Dahl, left guard Justin Blalock and right tackle Tyson Clabo, were all free agents entering the offseason. Fortunately, Dimitroff was able to keep two of them, letting only the former slip away to St. Louis.
With that in mind, Atlanta should still have a very good offensive line, though the left tackle position is a concern because Sam Baker was guilty of 10 sacks and eight penalties in 2010. The right guard slot is also a big question mark. Garrett Reynolds, currently the favorite to start, has played in only four NFL games in his 2-year career.
2011 Atlanta Falcons Defense:
Smart teams like the Colts, Packers, Steelers and Patriots firmly believe in building through the draft. Thomas Dimitroff has employed the same strategy, albeit with a twist. In each of his offseasons, he has acquired one key player via free agency or trade. In 2008, it was Michael Turner. The year after, Tony Gonzalez. Last offseason, it was cornerback Dunta Robinson. Once the lockout was lifted, Dimitroff made sure he upgraded his pass rush by inking left end Ray Edwards to a relatively cheap 5-year, $30 million contract.
The market was surprisingly soft for Edwards despite the fact that he has registered 16.5 sacks in the past two seasons. The concern with him was that he benefited from having Jared Allen and Kevin Williams on the same defensive front. That's fair, but the teams playing Atlanta will also have to worry about John Abraham and his 13 sacks, as well as third-down specialist Kroy Biermann, an effective pass-rusher. The only possible issue here is that Abraham turned 33 in May, so a decline is possible.
Atlanta is also strong in the interior of its defensive front. Jonathan Babineaux is very good at collapsing the pocket, as he registered five sacks (one in the playoffs), which is a substantial number for a player at his position. The mediocre Corey Peters is currently penciled into the lineup next to Babineaux, but that could quickly change because 2009 first-rounder Peria Jerry is having a phenomenal training camp. Jerry suffered an ACL tear as a rookie, but finally appears to be healthy.
An improved pass rush is exactly what the Falcons need after getting torched by Aaron Rodgers in the playoffs. With Edwards at left end and Jerry finally healthy, it's unlikely that Rodgers would be able to compile 366 yards in a meeting with the Falcons again.
Robinson had a decent 2010 campaign, but the star of Atlanta's secondary was Brent Grimes, who permitted a sterling 50.4 completion percentage to the receivers he was covering.
Free safety Thomas DeCould is solid, but unspectacular. Two areas of concern in the Falcons' secondary are at strong safety and nickel corner. William Moore, manning the former position, was absolutely abysmal in the aforementioned loss to Green Bay. Chris Owens was equally as bad, and then went on to get himself into trouble when he was investigated for allegedly trashing his girlfriend's apartment this summer.
Perhaps making up for the two holes in the secondary, the Falcons have a pretty strong linebacking corps, led by the man in the middle, Curtis Lofton. Lofton had a down year following a great 2009 campaign, but that was because he was battling nagging injuries all season. Weakside linebacker Sean Weatherspoon was banged up as well, and like Lofton, he figures to be much better in 2011. Last but not least is Stephen Nicholas, who signed a well-deserved 5-year, $17.5 million contract this offseason.
2011 Atlanta Falcons Schedule and Intangibles:
In three seasons, Matt Ryan is 20-3 in the Georgia Dome. That's an impressive record on paper, but it didn't seem to matter much when the Packers waltzed into the Falcons' house and slaughtered them, 48-21.
Eric Weems was one of the league's top return specialists, scoring once on kickoffs and once on a punt return. He averaged 12.8 and 27.5 yards on each, respectively. The Falcons covered kickoffs and punts well, though they did surrender one in the former department.
Matt Bryant proved to be a reliable kicker for Atlanta last year, hitting 28-of-31 attempts, including 8-of-10 from 40-49 and 1-of-1 from 50-plus.
The Buccaneers overpaid for punter Michael Koenen in what was described as a "Millen on Millen Man Sex" contract in the free agency section. With that in mind, the Falcons will have to start rookie Matt Bosher at the position.
Atlanta has a brutal schedule. Four of its first five opponents were 10-6 or better last year: Chicago, Philadelphia, Tampa Bay and Green Bay. Later in the year, Ryan and company will have to deal with up-and-coming Detroit (road), Indianapolis (road) and Houston (road). Oh, and the Falcons have to battle the Saints twice.
2011 Atlanta Falcons Positional Rankings (1-5 stars):
| | | | | | |
| --- | --- | --- | --- | --- | --- |
| Quarterbacks | | Offensive Line | | Secondary | |
| Running Backs | | Defensive Line | | Special Teams | |
| Receivers | | Linebackers | | Coaching | |
2011 Atlanta Falcons Analysis:
The Falcons have a taxing schedule, but they have the elite talent and continuity in a shortened offseason (most of the players and coaches were retained) to make a Super Bowl run. Despite playing in a brutal NFC South, they have to be considered one of the conference favorites.
Projection:
11-5 (Tied 2nd in NFC South)
2011 Fantasy Football Rankings
More
2011 NFL Season Previews
*** 2011 NFL DRAFT GRADES, OFFSEASON NEEDS BELOW COMMENT BOARD ***
2011 NFL Draft Grades:
Last year, the Chargers felt as if they were one player away from competing for the Super Bowl, so they traded up and drafted Ryan Mathews. This strategy backfired, as their poor depth translated into abysmal special teams play.
The Falcons better be careful. If they felt as if they were a receiver and a pass-rusher (Ray Edwards) away from being the top team in the league, they could struggle in 2011. Remember, while Julio Jones is very talented, he's only going to be rookie. Relying on him to be Matt Ryan's No. 2 target could have unfortunate consequences.
Look, I'm not saying Jones is going to bust or anything. It's just that I disagree with Atlanta spending all of its resources to get him. I hate that the Falcons surrendered a 2012 first-round pick. What if they have a plethora of injuries next year? They'll miss out on a top-20 prospect.
I liked four of Atlanta's five other selections, with the punter being the only outlier. But I'm going to penalize the Falcons for giving up way too much for a receiver who wasn't even the top player at his position in this draft class.
Overall 2011 NFL Draft Grade given on 5/1/11: C
2011 NFL Draft Individual Grades:
6. Julio Jones, WR, Alabama
This grade may be adjusted in the future once I learn what they gave up to move to No. 6. Assuming they didn't surrender too much, I like the pick. I respect Thomas Dimitroff for moving up 21 picks to get a guy he really likes. Julio Jones fills a huge need in Atlanta's thin receiving corps.
Update: Atlanta gives up the No. 27 pick, a 2nd- and a 4th this year, and a 1st and a 4th next year. That's pretty insane. I'm not a fan of taking receivers very high unless you know you're getting a Calvin Johnson or Larry Fitzgerald. I don't think Jones is in that caliber.
(Pick Grade: C)
91. Akeem Dent, LB, Georgia
A Mike Mayock favorite, Akeem Dent figures to help out at strongside linebacker. Dent fits the range as a late Round 3, early Round 4 prospect. I'm a bit disappointed that the Falcons failed to upgrade their pass rush, but maybe they're targeting Ray Edwards in free agency.
(Pick Grade: B)
145. Jacquizz Rodgers, RB, Oregon State
This is going to be one of my favorite Day 3 selections. Jacquizz Rodgers could have easily been chosen in the third round. The Falcons absolutely had to acquire a No. 2 running back and a possible successor for Michael Turner.
(Pick Grade: A)
192. Matt Bosher, P, Miami
A punter? I know it fills a need, but, bleh!
(Pick Grade: D)
210. Andrew Jackson, G, Fresno State
Some insurance just in case the Falcons lose a couple of linemen in free agency. Andrew Jackson could have been drafted a round or two earlier than this, so this is a really good value pick.
(Pick Grade: A)
230. Cliff Matthews, DE, South Carolina
Awesome pick. Cliff Matthews was supposed to go way earlier than this, so the Falcons are getting a major steal. Atlanta is expected to go after Ray Edwards. If they can't get him, Matthews is at least some insurance.
(Pick Grade: A)
Season Summary:
The Falcons had a great regular season, earning a 13-3 record and the No. 1 seed in the NFC. Unfortunately, they were exposed by the Packers as a bit of a farce, as Green Bay easily dispatched Atlanta, 48-21. The Falcons are a good team, but they weren't ready to win the Super Bowl just yet. They have a few things they need to fix.
Offseason Moves:
Falcons re-sign RB Jason Snelling
Falcons re-sign CB Brent Grimes
Rams sign RB Jerious Norwood
Colts sign DE/DT Jamaal Anderson
Falcons re-sign G Justin Blalock
Falcons re-sign WR/KR Eric Weems
Rams sign G Harvey Dahl
Falcons sign DE Ray Edwards
Falcons cut DE Jamaal Anderson
Falcons cut WR Michael Jenkins
Falcons re-sign OT Tyson Clabo
Buccaneers sign P Michael Koenen
Falcons re-sign K Matt Bryant
Falcons re-sign OLB Mike Peterson
Falcons re-sign OLB Stephen Nicholas
Falcons sign DE Ryan Winterswyk
Falcons tender CB Brent Grimes
Lions sign SS Erik Coleman
Falcons re-sign DT Trey Lewis
Falcons cut S Erik Coleman


Offseason Needs:
Two Wide Receivers: Michael Jenkins and Harry Douglas can't make plays. The Falcons desperately need to upgrade the receiver position. They may reach for Jonathan Baldwin or Torrey Smith with the 27th pick in the 2011 NFL Draft. Drafted Julio Jones


Left Tackle: Sam Baker really struggled as Matt Ryan's blind-side protector this year. He belongs at right tackle, so Atlanta may use its first-round pick on someone like Anthony Castonzo or Derek Sherrod.


Two Guards: Both starting guards - Justin Blalock and Harvey Dahl - are free agents this offseason. The Falcons must keep their starting front line intact. Re-signed Justin Blalock; drafted Andrew Jackson


Strong Safety: William Moore sucked this year. He was torched in the playoff loss to Green Bay. An upgrade is desperately needed.


Strongside Linebacker: If Atlanta doesn't retain Stephen Nicholas, it'll need a new strongside linebacker. Re-signed Stephen Nicholas; drafted Akeem Dent


Nickel Cornerback: Brent Grimes and Dunta Robinson are set as starters, but the Falcons can't have an aging Brian Williams or pedestrian Christopher Owens manning the nickel position again next season.


Tight End: Tony Gonzalez is coming back for one more year, but he's done. It's painful to watch him play. Atlanta should look for a young tight end in the middle of April's draft as a possible successor.


Defensive End: John Abraham is coming off a 13-sack campaign, but he'll be a 33-year-old entering his contract season in 2011. How much more does he have left in the tank? Signed Ray Edwards and Ryan Winterswyk


Running Back: Michael Turner led the NFL in carries last year, which does not bode well for his 2011 campaign. Re-signed Jason Snelling; drafted Jacquizz Rodgers; signed Noel Devine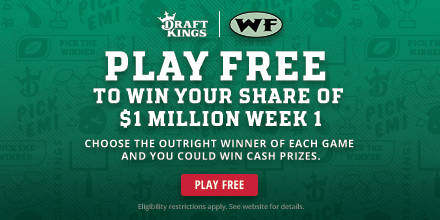 2011 NFL Free Agent Signings:
Ray Edwards, DE, Vikings. Age: 26.
Signed with Falcons (5 years)

Ray Edwards had a tremendous year, registering eight sacks and shutting down the run on his side. The question remains: How will he fare without the opposition keying in on Jared Allen and Kevin Williams?


Ryan Winterswyk, Boise State. Age: 24. -- Signed with Falcons



Atlanta Falcons Free Agents:

Salary Cap: No cap.
Brent Grimes (RFA), CB, Falcons. Age: 28.
Re-signed with Falcons (1 year, $2.6 million)

Brent Grimes really improved his game and emerged as Atlanta's best cornerback in 2010.


Harvey Dahl, G, Falcons. Age: 30.
Signed with Rams

Arguably Atlanta's top offensive lineman, Harvey Dahl bounced back from an ankle injury that sidelined him for half the 2009 season. He's due for a big payday.


Matt Bryant, K, Falcons. Age: 36.
Re-signed with Falcons

Matt Bryant enjoyed an unbelievable 2010 campaign, drilling 28-of-31 field goals. He was 9-of-11 from beyond 40.


Tyson Clabo, OT, Falcons. Age: 29.
Re-signed with Falcons (5 years)

Tyson Clabo is a pretty decent right tackle, but a Pro Bowl appearance may inflate his market value.


Eric Weems, KR, Falcons. Age: 26.
Re-signed with Falcons

Listed at four stars for his special teams ability only, Eric Weems qualified for the Pro Bowl, thanks to a punt and a kickoff return for touchdowns. Weems averaged 27.5 yards on his kickoffs and 12.8 yards per punt return.


Justin Blalock, G, Falcons. Age: 27.
Re-signed with Falcons (6 years)

An unspectacular, but solid starting left guard, Justin Blalock doesn't have any weaknesses in his game.


Stephen Nicholas, OLB, Falcons. Age: 28.
Re-signed with Falcons (5 years, $17.5 million)

Stephen Nicholas took over the starting strongside linebacker job in Week 4 and never looked back. He performed very well playing two downs for Atlanta.


Jamaal Anderson, DE/DT, Falcons. Age: 25.
Signed with Colts (1 year)

Jamaal Anderson can't get to the quarterback, but is an excellent run defender. I'm ranking him relatively high because I think he could be a really good 5-technique in the 3-4.


Jason Snelling, RB, Falcons. Age: 27.
Re-signed with Falcons (1 year)

A power back who doubles as a solid pass-catcher out of the backfield, Jason Snelling logged 44 receptions in 14 games this past season.


Michael Koenen, P, Falcons. Age: 29.
Signed with Buccaneers (6 years)

Michael Koenen has a strong leg, so you have to wonder why his punting average was just 40.9 yards in 2010, with only 29 of his 74 attempts placed inside the 20.


Brian Williams, CB, Falcons. Age: 32.
Brian Williams was Atlanta's top corner last year, but suffered a season-ending injury in October. He did fine at nickel this season, but at 32, he's old and injury-prone.


Mike Peterson, OLB, Falcons. Age: 35.
Re-signed with Falcons

Mike Peterson did a decent job for the Falcons last year at weakside linebacker, but he'll turn 35 in June.


Michael Jenkins, WR, Falcons. Age: 29. -- Signed with Vikings (3 years)
Jerious Norwood, RB, Falcons. Age: 28. -- Signed with Rams
Erik Coleman, SS, Falcons. Age: 29. -- Signed with Lions (1 year)
Vance Walker, DT, Falcons. Age: 24.
Brian Finneran, WR, Falcons. Age: 35.
Trey Lewis, DT, Falcons. Age: 26. -- Re-signed with Falcons
John Parker Wilson, QB, Falcons. Age: 25.



Missing Include for PHPIncludeFailed_fa2011.php


Divisional Rival History:


Carolina Panthers: The host has won five of the past six meetings. Both games in 2010 were 31-10 in favor of Atlanta.


New Orleans Saints: The Saints have won eight of 10 in this rivalry. New Orleans can thank Garrett Hartley for missing an overtime field goal during one of those two losses.


Tampa Bay Buccaneers: Matt Ryan is 5-1 against the Buccaneers. Something tells me that Tampa Bay will beat him soon.



Features to be Posted This Offseason:
2011 NFL Draft Grades (Pick-by-Pick NFL Draft Grades as well - Live on Draft Day!)
Detailed season preview
Fantasy football projections
Positional rankings
Daily updates on free-agent signings



Missing Include for PHPIncludeFailed_offseasonmenu2011.php
2011 NFL Offseason Pages


NFL Picks - Sept. 20


2019 NFL Mock Draft - Sept. 20


Fantasy Football Rankings - Sept. 5


2019 NBA Mock Draft - Aug. 13


2020 NFL Mock Draft - Aug. 1


NFL Power Rankings - June 3