Missing Include for PHPIncludeFailed_dropdownoffseason2011.php

Cleveland Browns (Last Year: 5-11)
-
Buy Tickets
2011 NFL Season Preview:
Veteran Additions:
HC Pat Shurmur, DC Dick Jauron, RB Brandon Jackson, G John Greco, CB Dimitri Patterson, S Usama Young.
Draft Picks:
NT Phil Taylor, DE Jabaal Sheard, WR Greg Little, TE Jordan Cameron, FB Owen Marecic, CB Buster Skrine, OT Jason Pinkston.
Offseason Losses:
HC Eric Mangini, OC Brian Daboll, DC Rob Ryan, QB Jake Delhomme, RB Mike Bell, FB Lawrence Vickers, OT John St. Clair, G Pork Chop Womack, DE/OLB Matt Roth, DE/OLB David Bowens, DE/DT Kenyon Coleman, DT Shaun Rogers, DE/DT Robaire Smith, ILB Eric Barton, ILB Jason Trusnik, CB Eric Wright, S Abram Elam, S Sabby Piscitelli.
2011 Cleveland Browns Offense:
A year ago, most casual NFL fans didn't even know who Peyton Hillis was. In the spring, he was voted onto the cover of
Madden 12
. It's amazing how things can change so quickly.
Hillis was a monster for most of the 2010 campaign. Taking over for an ineffective Jerome Harrison and an injured Montario Hardesty, Hillis rushed for 1,177 yards and caught 61 balls for 477 receiving yards, scoring 13 total touchdowns in the process. He was a fantasy machine - until he broke down late in the year. He averaged 3.2 yards per carry or worse in four of the final seven contests. In two battles against the Ravens and Steelers in Weeks 16 and 17, Hillis managed only 48 rushing yards on 18 carries and two catches for eight receiving yards. The fantasy machine broke down.
Hillis dealt with rib injuries at the end of the year, but general manager Tom Heckert told the media that his star running back was overworked. Heckert and new head coach Pat Shurmur have talked at length this offseason about featuring a two-back rotation, which could prove to be difficult because Hardesty is having issues coming back from his torn ACL. Instead, it'll have to be Brandon Jackson, a poor runner, but an effective pass-catcher.
The Browns may not need Hillis to carry the offense because the passing attack figures to improve. Second-year quarterback Colt McCoy displayed great accuracy and poise for a rookie, completing 60.8 percent of his passes while pulling upsets against the Saints and Patriots in the middle of the season. Things unraveled late for McCoy late, as he combined for one touchdown and six interceptions against the Ravens and Steelers in the aforementioned final two games of the year.
However, Cleveland has installed a new West Coast offense to cater toward McCoy's strengths. Owning up to his incredible work ethic, McCoy seeked out Jon Gruden and Brett Favre during the offseason so he could be prepared for the new system come September.
What hurts McCoy is that he really doesn't have anyone reliable to throw to. Second-round rookie Greg Little is the No. 1 receiver, even though he's had major issues with drops at training camp. Mohamed Massaquoi is the other starting wideout, and he's not any good. He's not even healthy; a bum ankle has bothered him this August.
Outside of Hillis, Ben Watson is McCoy's most trusted target, which is not a good sign. Watson hauled in 68 receptions for 763 yards and three touchdowns. Meanwhile, Evan Moore, the other tight end, has looked great in training camp. He has some upside.
Given that McCoy is small and fragile, the offensive line has to play better than it did last year. Left guard Eric Steinbach, once a Pro Bowl talent, has been awful the past couple of seasons. At 31, his career could be pretty much over. Pork Chop Womack and John St. Clair, respectively the starting right guard and right tackle in 2010, are both gone. Second-year Shawn Lauvao embarrassed himself in his one career start, but is currently penciled into the right guard slot. The right tackle position is up for grabs, but it appears as though the dreadful Tony Pashos is the favorite.
There are just two lone bright spots up front - left tackle Joe Thomas and center Alex Mack - so McCoy will be fortunate to play all 16 games this year.
2011 Cleveland Browns Defense:
The Browns are switching back to the 4-3. Just one question: Where is the pass rush going to come from?
Cleveland mustered only 29 sacks in 2010 - and just six in the final five weeks - but the team figures to be even worse in this category this year. Its starting defensive ends, Jabaal Sheard and Jayme Mitchell, have just five combined sacks. Sheard is a second-round rookie, but is hampered by this shortened offseason. Mitchell, meanwhile, possesses some upside as a 285-pound left end. Still, it's difficult to imagine either player generating a consistent pass rush right away.
The team's leader in sacks last year was Marcus Bernard, who had 7.5. He'll be the third-down specialist, though he has yet to play in the 4-3 as a pro. At 6-2, 256 pounds, he clearly belongs in a 3-4 formation, as did Matt Roth, who is no longer with the team.
The Browns traded down from No. 6 to 27, and then back up to No. 21 to select nose tackle Phil Taylor. At 334 pounds, Taylor projects as a dominant run-stuffer, albeit with very limited pass-rushing ability. He'll start next to another big body, Ahtyba Rubin, who weighs in at a comparatively svelte 315. Like Taylor, Rubin provides nothing in terms of getting to the quarterback.
Since Cleveland has to be the favorite to finish last in the league in sacks, the secondary will suffer. Well, not the entire secondary. Cornerback Joe Haden was brilliant as a rookie in 2010, picking off six passes and limiting opposing receivers to a 53.2 completion percentage. Free safety T.J. Ward wasn't nearly as good as a rookie, but definitely flashed some potential. He will move to strong safety with Abram Elam gone.
The rest of the secondary is bound to struggle. New free safety Usama Young is not a capable NFL starter, while No. 2 corner Sheldon Brown is a 32-year-old coming off shoulder surgery. Eric Wright defected for Detroit, so Cleveland has absolutely no depth at the cornerback position.
The linebacking corps is an even bigger question mark. D'Qwell Jackson, who re-signed for a 1-year deal, has played in just six games in the past two seasons. He's talented, but obviously has major issues staying healthy. The two outside linebackers, Scott Fujita and Chris Gocong, played extremely well in the Browns' 3-4 last year. However, they don't project well into the 4-3; Gocong has already failed there with Philadelphia, while Fujita, now 32, was never more than a marginal starter as a Saint. It makes one wonder why Cleveland is switching defensive formations.
2011 Cleveland Browns Schedule and Intangibles:
The Dawg Pound is just not an intimidating place to play. Since their expansion year in 1999, the Browns are a dreadful 34-62 as hosts (7-17 the past three seasons).
Joshua Cribbs was once considered one of the best return men in the business, but he slowed down last season, averaging a mediocre 8.4 yards on punt returns and a pedestrian 20.4 yards on kickoffs.
Phil Dawson continued to kick well, nailing 23-of-25 attempts inside 50 yards. However, he was 0-of-3 from 50-plus, which is understandable because he's now 36.
Punter Reggie Hodges had a solid 2010 campaign, but suffered a season-ending torn Achilles in training camp. Someone named Richmond McGee will replace him.
Cleveland's schedule is ridiculously easy. The team actually has a chance to begin the year with a 6-1 record; six of the first seven games are against Cincinnati, Miami, Tennessee, Oakland, Seattle and San Francisco (the sure loss coming to Indianapolis in Week 2). The Browns also get the Jaguars, Cardinals and Bengals again in the second half of the season.
2011 Cleveland Browns Positional Rankings (1-5 stars):
| | | | | | |
| --- | --- | --- | --- | --- | --- |
| Quarterbacks | | Offensive Line | | Secondary | |
| Running Backs | | Defensive Line | | Special Teams | |
| Receivers | | Linebackers | | Coaching | |
2011 Cleveland Browns Analysis:
The Browns apparently are attempting to take a step back to take two steps forward. They were 5-11 last year, but were better than that record indicates, as they knocked off New England and New Orleans, and nearly defeated the Jets, Jaguars, Ravens, Bengals and Chiefs.
Instead of playing things out, Mike Holmgren and Tom Heckert blew up the roster and the coaching staff. They've discarded many old players, brought in new coaches and changed their defense.
Still though, Colt McCoy will be better in his second season, and Cleveland will win more games than it should because of its unbelievably easy schedule.
Projection:
8-8 (3rd in AFC North)
2011 Fantasy Football Rankings
More
2011 NFL Season Previews
*** 2011 NFL OFFSEASON NEEDS BELOW COMMENT BOARD ***
2011 NFL Draft Grades:
I really like it when teams trade down, and I really love it when teams acquire future picks because they are so undervalued. As you can guess, I was a big fan of Cleveland moving out of No. 6, and obtaining a first and a fourth from the Falcons in 2012.
That boosts what already would have been a high grade for the Browns, who addressed needs without reaching at any point during the 2011 NFL Draft. The only pick I wasn't a fan of was the fourth-rounder spent on a tight end, but it was still a C.
The Browns have a long way to go, but if the 2011 NFL Draft is any indication, they're definitely headed in the right direction.
Overall 2011 NFL Draft Grade given on 5/1/11: A
2011 NFL Draft Individual Grades:
21. Phil Taylor, NT, Baylor
The only position the Browns didn't need on their four-man defensive front is a nose tackle. And yet, the Browns drafted a nose tackle at No. 21 after surrendering a third-round pick to move up from No. 27. I'm not sure I understand this pick, and Taylor is a slight reach at this spot. That's why I'm giving this a mediocre grade.
(Pick Grade: C)
37. Jabaal Sheard, DE, Pittsburgh
Over Da'Quan Bowers? Given Bowers' knees, I can't blame the Browns. I didn't like Cleveland's first pick very much, but Mike Holmgren and company made up for it here. Jabaal Sheard has first-round talent but may have dropped because of character concerns. He fills a huge need for the Browns.
(Pick Grade: A)
59. Greg Little, WR, North Carolina
The Browns have now selected three players with character concerns. According to Sports Illustrated's Tony Pauline, some teams were really turned off by Greg Little at the Combine interviews. Apparently not the Browns though. Little fills a huge need and definitely fits the range. Cleveland just has to hope that Little gives them 100 percent.
(Pick Grade: B)
102. Jordan Cameron, TE, USC
I'm not crazy about this pick. Jordan Cameron has great upside, but won't be able to contribute right away. Plus, I like Evan Moore. I didn't think tight end was a need.
(Pick Grade: C)
124. Owen Marecic, FB, Stanford
I think this is a bit early for a fullback, but the Browns were looking to address the position. Owen Marecic is a football player. Cleveland fans are going to love him.
(Pick Grade: B)
137. Buster Skrine, CB, Tennessee-Chattanooga
Buster Skrine provides solid value as a potential fourth-round prospect. He's a project, but could eventually take over as the starter across from Joe Haden.
(Pick Grade: A)
150. Jason Pinkston, OT/G, Pittsburgh
This is a really good value pick because Jason Pinkston was projected in Round 3-4 by some. The Browns absolutely had to improve Colt McCoy's protection, especially after watching him get beaten into the ground in that second Steelers game.
(Pick Grade: A)
248. Eric Hagg, S, Nebraska
Abram Elam is a free agent, so depending on what happens, Eric Hagg could push for a starting job eventually. He could have been picked two rounds earlier.
(Pick Grade: A)
Season Summary:
The Browns won five games in 2010 - just as they did in 2009. However, progress was made. They may have found a franchise quarterback in Colt McCoy, while Eric Mangini was finally let go. LeBron may have left the city of Cleveland, but at least the Browns' future is bright.
Offseason Moves:
Jaguars sign DE/OLB Matt Roth
Lions sign RB Mike Bell
Chiefs sign S Sabby Piscitelli
Cowboys sign S Abram Elam
49ers sign ILB Blake Costanzo
Texans sign FB Lawrence Vickers
Browns sign CB Dimitri Patterson
Browns re-sign DT Derreck Robinson
Browns acquire G John Greco from Rams for late-round pick
Cardinals sign G Pork Chop Womack
Browns re-sign G Billy Yates
Cowboys sign DE/DT Kenyon Coleman
Browns re-sign DE Jayme Mitchell
Cardinals sign WR Chansi Stuckey
Lions sign CB Eric Wright
Browns sign RB Brandon Jackson
Browns sign S Usama Young
Browns cut QB Jake Delhomme
Dolphins sign ILB Jason Trusnik
Browns re-sign QB Seneca Wallace
Browns re-sign LB D'Qwell Jackson
Browns re-sign TE Alex Smith
Browns tender TE Evan Moore
Saints sign DT Shaun Rogers
Browns franchise K Phil Dawson
Browns cut DT Shaun Rogers
Browns cut OT John St. Clair
Browns cut ILB Eric Barton
Browns cut TE Robert Royal
Browns cut DE/OLB David Bowens
Browns cut DE/DT Kenyon Coleman


Offseason Needs:
Wide Receiver: The Browns need to find a play-maker for Colt McCoy. Julio Jones will be considered at No. 6 overall, but Cleveland will likely take a wideout in Rounds 2-3. They'd love to get A.J. Green, but he probably won't make it past the Bengals. Drafted Greg Little


Right Tackle: The Tony Pashos signing was a mistake. Both he and John St. Clair struggled at right tackle in 2010. The Browns cannot afford to have Colt McCoy beaten down like he was in the season finale. Drafted Jason Pinkston


Defensive Tackle: Marcell Dareus is still an option amid Cleveland's switch to the 4-3. Shaun Rogers and Kenyon Coleman have been released. Drafted Phil Taylor


Defensive End: Who is going to play defensive end for the Browns now that they've switched to the 4-3? Robert Quinn is definitely an option with the sixth pick in the 2011 NFL Draft. Drafted Jabaal Sheard; re-signed Jayme Mitchell


Weakside Linebacker: The Eagles learned that Chris Gocong can't play in the 4-3. It's a shame for Gocong because he had an exceptional season in 2010. Re-signed D'Qwell Jackson


Cornerback: Joe Haden had a great rookie year. Unfortunately, Eric Wright regressed. There will be plenty of corners to choose from on Day 2. Drafted Buster Skrine; signed Dimitri Patterson


Right Guard: Pork Chop Womack is a free agent, but the Browns needed an upgrade anyway. Shawn Lauavo clearly isn't the answer. There will be plenty of guard prospects in the middle rounds. Traded for John Greco


Strong Safety: Abram Elam is a free agent, but he's not a very good player. However, with so many needs, the Browns may just retain Elam and take a late-round flier on a strong safety. Drafted Eric Hagg


Kicker: Phil Dawson probably won't be back next year. Cleveland will have to find a new kicker for the first time in its new franchise history. Franchised Phil Dawson


Fullback: Lawrence Vickers is a free agent. Drafted Owen Marecic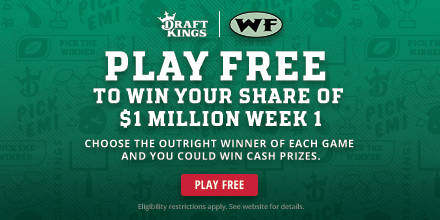 2011 NFL Free Agent Signings:
Brandon Jackson, RB, Packers. Age: 25.
Signed with Browns (2 years, $4.5 million)

Brandon Jackson caught 43 balls in 2010. He's a dependable third-down back.


Usama Young, FS, Saints. Age: 26. -- Signed with Browns



Cleveland Browns Free Agents:

Salary Cap: No cap.
Matt Roth, DE/OLB, Browns. Age: 28.
Signed with Jaguars (1 year, $3 million)

I'm not sure if Math Roth was hurt or not down the stretch, but he struggled late in the year after starting out really well.


D'Qwell Jackson, ILB, Browns. Age: 27.
Re-signed with Browns

D'Qwell Jackson missed all of last year after playing in just six games in 2009. Jackson's a good player, but is a major injury risk.


Eric Wright, CB, Browns. Age: 26.
Signed with Lions

Eric Wright is physically talented, but has regressed each season in the NFL. He's still young though, so maybe he can turn his career around elsewhere.


Kenyon Coleman, DE/DT, Browns. Age: 32.
Signed with Cowboys

Kenyon Coleman doesn't offer much of a pass rush (3 sacks in 2010), but he's a very good run defender as a 3-4 defensive end.


Shaun Rogers, DT, Browns. Age: 32.
Signed with Saints (1 year, $4 million)

Shaun Rogers was dumped by the Browns because of his $6 million salary, but he should still be OK as a two-down run-stuffer.


Lawrence Vickers, FB, Browns. Age: 28.
Signed with Texans

Lawrence Vickers had a poor season in 2010, as he wasn't used very much down the stretch. Maybe he'll rebound next year.


Marcus Benard (ERFA), DE/OLB, Browns. Age: 26.
Marcus Benard is a pass-rushing specialist who had 7.5 sacks in 2010. He'll be tendered.


Eric Barton, ILB, Browns. Age: 33.
Eric Barton is a liability in coverage at this point in his career, but he can still be a quality two-down run-stopping inside linebacker for 3-4 teams.


Abram Elam, SS, Browns. Age: 29.
Signed with Cowboys (1 year)

Abram Elam had his moments - particularly against Jacksonville - but struggled at times this past season, mainly in run support.


Evan Moore (ERFA), TE, Browns. Age: 29.
Tendered by Browns

Evan Moore caught 16 balls for 322 yards and a touchdown this year, averaging 20.1 yards per reception. A former college basketball player, Moore wasn't used nearly enough in 2010.


Robaire Smith, DE/DT, Browns. Age: 33.
Robaire Smith played well last year until landing on IR with a back injury. Signing a 33-year-old with back problems will be a risky proposition for any team.


Jayme Mitchell, DE, Browns. Age: 27.
Re-signed with Browns (2 years)

The Browns traded a late-round pick for Jayme Mitchell, but never used him. Nice going, Holmgren. Mitchell is a talented player who could produce in a 4-3.


Phil Dawson, K, Browns. Age: 36.
Franchised by Browns

Phil Dawson hit 23-of-28 field goals in 2010, but was just 3-of-8 from 40-plus. He hasn't nailed a 50-yarder since 2008.


Pork Chop Womack, G, Browns. Age: 32.
Signed with Cardinals

Pork Chop Womack has done an OK job at right guard for the Browns the past couple of years, but he can be upgraded.


Seneca Wallace, QB, Browns. Age: 31.
Re-signed with Browns (3 years, $9 million)

Completing 63.4 percent of his passes on a 6.9 YPA, Seneca Wallace proved once again that he can be a capable backup in this league.


Robert Royal, TE, Browns. Age: 32.
Jason Trusnik, ILB, Browns. Age: 27. -- Re-signed with Dolphins (2 years)
John St. Clair, OT, Browns. Age: 34.
David Bowens, DE/OLB, Browns. Age: 34.
Chansi Stuckey, WR, Browns. Age: 27. -- Signed with Cardinals (2 years, $3.5 million)
Nick Sorensen, S, Browns. Age: 33.
Brian Schaefering, DE/DT, Browns. Age: 28.
Derreck Robinson, DE/DT, Browns. Age: 29. -- Re-signed with Browns
Blake Costanzo (RFA), ILB, Browns. Age: 27. -- Signed with 49ers (1 year)
Titus Brown (RFA), DE/OLB, Browns. Age: 25.
Sabby Piscitelli, S, Browns. Age: 28.
Mike Bell, RB, Browns. Age: 28. -- Signed with Lions
Steve Vallos, G, Browns. Age: 27.
Alex Smith, TE, Browns. Age: 29. -- Re-signed with Browns
Jake Delhomme, QB, Browns. Age: 36.



Missing Include for PHPIncludeFailed_fa2011.php


Divisional Rival History:


Baltimore Ravens: The old Browns have beaten the new Browns in the past six matchups.


Cincinnati Bengals: Carson Palmer is 9-3 lifetime against the Browns. No surprise there given the difference in talent at the quarterback position.


Pittsburgh Steelers: Pittsburgh has won 20 of 21 against Cleveland.



Features to be Posted This Offseason:
2011 NFL Draft Grades (Pick-by-Pick NFL Draft Grades as well - Live on Draft Day!)
Detailed season preview
Fantasy football projections
Positional rankings
Daily updates on free-agent signings



Missing Include for PHPIncludeFailed_offseasonmenu2011.php
2011 NFL Offseason Pages


NFL Picks - Sept. 22


2019 NFL Mock Draft - Sept. 20


Fantasy Football Rankings - Sept. 5


2019 NBA Mock Draft - Aug. 13


2020 NFL Mock Draft - Aug. 1


NFL Power Rankings - June 3