Pittsburgh Steelers (Last Year: 12-4)
2012 NFL Season Preview:
Veteran Additions:
TE Leonard Pope, ILB Brandon Johnson.
Early Draft Picks:
G David DeCastro, OT Mike Adams, NT Alameda Ta'amu, ILB Sean Spence, RB/KR Chris Rainey.
Offseason Losses:
QB Dennis Dixon, RB Mewelde Moore, OT Max Starks, G Chris Kemoeatu, DE/DT Aaron Smith, ILB James Farrior, DE/DT Aaron Smith.
2012 Pittsburgh Steelers Offense:
The bulk of this lead paragraph was used in the 2011 Steelers' preview: Ben Roethlisberger is going to get killed one of these days. His offensive line has done a great disservice to the longevity of his career. Roethlisberger has taken 314 sacks in his 8-year Steelers tenure thus far, which is really saying something because he's escaped many more sacks with his pocket elusiveness. Big Ben took 40 sacks in 2011, suffering a high ankle sprain in December that really limited him in a playoff loss at Denver.
Pittsburgh's front office has taken several measures to prevent a premature ending to Roethlisberger's career. The first thing it did was spend two early selections on linemen David DeCastro and Mike Adams. DeCastro, already penciled in at right guard, should have been a top-12 pick in the 2012 NFL Draft, but fell because teams that draft early usually make dumb decisions. The Stanford product has the potential to be the best guard in the league over the next decade. Adams, meanwhile, was a first-round prospect who dropped into Round 2 because of character concerns. The Steelers, who usually avoid bad apples, met with Adams repeatedly during the pre-draft process and must have determined that he's not a great risk. Adams could start right away at left tackle.
The best Steeler lineman is center Maurkice Pouncey, who is entering his third year. Elsewhere, Marcus Gilbert did a good job in place of an injured Willie Colon at right tackle last year, surrendering just two sacks after Week 10. Colon has been moved to left guard. He's a great blocker as long as he's healthy, but he's played in only one game the past two seasons. If Colon can't stay off the injury report, Ramon Foster will once again be asked to step up. He did a decent job at right guard last year.
The other thing the Steelers did to prolong Roethlisberger's longevity was hire Todd Haley as the offensive coordinator. Haley flopped as Kansas City's head coach, but has always done well as a play-caller. Haley was brought in because the Steelers want to utilize a stronger rushing attack. Unfortunately, Rashard Mendenhall could miss a bulk of the season because he tore his ACL on Jan. 1. Isaac Redman will start while Mendenhall is out; Redman looked great in the aforementioned loss to the Broncos, rushing for 121 yards on just 17 attempts. He could be pretty effective in Haley's system.
Of course, Pittsburgh isn't going to completely abandon its aerial attack. Big Ben is a terrific passer who is coming off a career-second-best 4,077 yards in 2011. He has two dynamic receivers at his disposal. Well, he has one, at least. Mike Wallace is holding out because he reportedly wants Larry Fitzgerald money. He'll struggle if his holdout extends to training camp, but that's fine because Antonio Brown is a capable No. 1-caliber wideout. He registered 69 receptions for 1,108 yards in just his second season.
Hines Ward has retired, so Emmanuel Sanders and Heath Miller will have to step up if Wallace has holdout-related issues. The former is an effective slot receiver whi will now have more opportunities with Ward gone. Miller, meanwhile, won't have to block as much in the wake of the DeCastro and Adams additions.
2012 Pittsburgh Steelers Defense:
The Steelers were called old and slow when they were struggling in the middle of the season. While they still finished sixth versus the run (3.9 YPC) and first in pass defense (6.0 YPA), they were only 19th in sacks (35) and permitted Tim Tebow to throw for 316 yards in a playoff matchup.
Teams don't like to make excuses for injuries, but they definitely played a major role in Pittsburgh's early postseason exit. Two defensive linemen went down in the first half - Casey Hampton tore his ACL, while Brett Keisel suffered a groin malady. The Steelers spent a fourth-round pick on nose tackle Alameda Ta'amu, who was once considered a first-round prospect before medical concerns surfaced. He'll battle solid reserve Steve McLendon for the right to start in case Hampton can't make it back for the beginning of the season.
Meanwhile, Keisel, who has missed 14 games the past four seasons, will see a decreased role with 2011 first-rounder Cameron Heyward pushing for playing time. Heyward didn't see much action last year, but he and Keisel will play across from third-year Ziggy Hood who really needs to improve. Hood offered no pass rush and struggled in run support in 2011.
Hood's struggles were troubling, but the Steelers weren't very effective in terms of getting to the quarterback because LaMarr Woodley (9 sacks) battled a hamstring injury most of the season, missing six games in the process. James Harrison had a terrific 2011 campaign, but he recently turned 34. He could really regress soon, at which point Jason Worilds will see more playing time. Worilds did a decent job of bringing heat on opposing signal-callers when Woodley was out of the lineup.
Elsewhere in the linebacking corps, Pittsburgh cut James Farrior, so Larry Foote will step in as the starter next to Lawrence Timmons, who had a bit of a down season but was still effective. The 32-year-old Foote, on the other hand, isn't very good anymore. Key special-teamer Stevenson Sylvester and third-round rookie Sean Spence will push for playing time.
Pittsburgh's secondary deserves major credit for ranking first against aerial attacks despite the diminished pass rush. Troy Polamalu once again was outstanding, though there was a stretch during the middle of the season where he was ineffective because he was suffering from concussion-like symptoms. Polamalu has a history of concussions, so another one could sideline him for a long period. The other safety is Ryan Clark, who is solid, but will be 33 in October. Clark was another Steeler who couldn't play against the Broncos; he was sidelined because of his sickle cell trait.
Cornerback Ike Taylor was on the field at Denver, but probably should have taken the afternoon off. He was responsible for 204 of Tebow's 316 yards, spoiling an otherwise spectacular 2012 campaign. Taylor could be in for a decline because he recently turned 32. William Gay, the other starting corner, is gone, so Keenan Lewis will step into the starting lineup. Lewis struggled last year, surrendering a 61.2 completion percentage.
2012 Pittsburgh Steelers Schedule and Intangibles:
Excluding New England, no one in the AFC has a better road record than Pittsburgh since 1996; the Steelers are 71-58 as visitors in that time frame. They're not bad at home either (94-37-1).
The Steelers' special teams outgained their opponents in both punt and kickoff returns. Antonio Brown scored once in the former situation.
Shaun Suisham went 14-of-15 in 2010 in place of Jeff "Jersey Shore" Reed. However, Suisham really struggled in 2011, connecting on just 23-of-31 attempts, including just 6-of-11 from 40-49.
Jeremy Kapinos managed to pin only 10-of-34 attempts inside the 20, but maintained a 45-yard average in the process.
The Steelers can really get off to a good start. They have the Jets, Raiders, Titans, Bengals and Redskins in the first eight weeks. They have to begin the year on a high note because aside from the Browns, check out whom they battle in a seven-week stretch: Giants (road), Chiefs (home), Ravens twice, Chargers (home) and Cowboys (road).
2012 Pittsburgh Steelers Positional Rankings (1-5 stars):
| | | | | | |
| --- | --- | --- | --- | --- | --- |
| Quarterbacks | | Offensive Line | | Secondary | |
| Running Backs | | Defensive Line | | Special Teams | |
| Receivers | | Linebackers | | Coaching | |
2012 Pittsburgh Steelers Analysis:
The Steelers have taken the appropriate measures to ensure that Ben Roethlisberger will be healthy going into the playoffs for a change. Unfortunately, they can't do anything to prevent their other offensive and defensive players from going down. If most of Pittsburgh's personnel is on the field come January, the team will definitely be in Super Bowl contention. Otherwise, it'll be another early exit.
Projection:
10-6 (TBA in AFC North)
2012 Fantasy Football Rankings
More
2012 NFL Season Previews
*** 2012 NFL DRAFT GRADES, OFFSEASON NEEDS BELOW COMMENT BOARD ***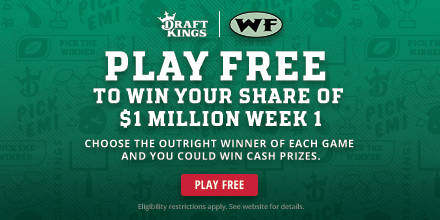 2012 NFL Draft Grade: A+
Goals Entering the 2012 NFL Draft:
The Steelers don't have many needs, so they can afford to take the best player available - something that they usually do anyway.
2012 NFL Draft Accomplishments:
And so they did. It's unbelievable that Pittsburgh was able to walk away with David DeCastro without trading up from the No. 24 pick. The Steelers will probably have the best guard in the NFL over the next decade. It's amazing how the rich always get richer in the NFL.
Mike Adams and Alameda Ta'amu were also steals who filled needs. All of Pittsburgh's late-round selections were decent, especially Chris Rainey, who will offer the type of game-breaking ability out of the backfield that the Steelers haven't had since Willie Parker. The only pick I'd question is Sean Spence because I don't know how he'll fit into the 3-4. Kevin Colbert is one of the top general managers in the NFL though, so I'll give him the benefit of the doubt.
Pittsburgh had the best draft class this April. The team addressed multiple holes with the best players available. A+.
2012 NFL Draft Individual Grades:
24. David DeCastro, G, Stanford: A+ Grade
Unbelievable. The Steelers somehow land a guy who could be the top guard in the NFL over the next decade. David DeCastro could have gone as high as No. 11. It's really amazing how smart organizations like Pittsburgh can take advantage of dumb teams making stupid decisions year after year. This is the best pick of the 2012 NFL Draft thus far.
56. Mike Adams, OT, Ohio State: A Grade
Mike Adams wouldn't be good on most teams. He has work ethic issues and has had some problems off the field. However, going to a strong locker room like Pittsburgh's is the best thing that could have happened to him. He's talented - he would have been taken in the first round if he were clean - and the Steelers will get the most out of him. He fills a big need at tackle. Ben Roethlisberger has to be thrilled right now.
86. Sean Spence, OLB, Miami: C Grade
I loved Pittsburgh's first two picks, but I don't quite understand this one. Sean Spence is talented and should have been picked a bit earlier than this, but I don't get how he fits into the Steelers' 3-4 defense. He's more of a Cover-2 outside linebacker. I trust the Steelers though, so it would't surprise me if this pick panned out.
109. Alameda Ta'amu, NT, Washington: A+ Grade
Fantastic pick. Alameda Ta'amu was once considered a first-round prospect, but his true value was in Round 2-3. Getting him here in Round 4 is a steal, and the Steelers are filling a huge need in the process. They had to find a nose tackle to eventually take over for Casey Hampton.
159. Chris Rainey, RB/KR, Florida: B+ Grade
Chris Rainey can go the distance on any play. The Steelers haven't had someone like that in their backfield since Willie Parker. They still need to obtain another running back because of Rashard Mendenhall's injury.
231. Toney Clemons, WR, Colorado: B- Grade
Toney Clemons was going to be a priority UDFA, but the Steelers could have made a better selection. It's Round 7 though, so it's not a big deal.
240. David Paulson, TE, Oregon: B- Grade
The Steelers signed Leonard Pope, but they apparently aren't done with their tight ends. This doesn't fill a need, but it's the right range for David Paulson.
246. Terrence Frederick, DT, Texas A&M: B Grade
The Steelers haven't addressed defensive line depth yet. Terrence Frederick was a borderline draftable prospect, so this is pick makes sense.
248. Kelvin Beachum, G, SMU: B Grade
More offensive line depth, which is something the Steelers needed. Kelvin Beachum would have been a priority UDFA, so Pittsburgh is making sure it landed him before anyone else did.
Season Summary:
Just too many injuries. Ben Roethlisberger, Rashard Mendenhall, Max Starks, Maurkice Pouncey, Casey Hampton, Brett Keisel and Ryan Clark were all players who either were hobbled or out of the lineup against the Broncos in their first-round playoff loss. Will the Steelers bounce back? Well, they're $23 million over the salary cap, so a number of key players may not be back next year.
Offseason Moves:
Steelers cut QB Troy Smith
Steelers re-sign QB Byron Leftwich
Steelers re-sign S Ryan Mundy
Steelers re-sign CB Keenan Lewis
Steelers re-sign QB Charlie Batch
Steelers re-sign G Doug Legursky
Steelers re-sign OT Trai Essex
Steelers re-sign WR Jerricho Cotchery
Steelers re-sign FB David Johnson
Steelers sign TE Leonard Pope
Steelers re-sign G Ramon Foster
Cardinals sign CB William Gay
Steelers announce retirement of WR Hines Ward
Steelers tender FB David Johnson
Steelers tender WR Mike Wallace
Steelers cut ILB James Farrior
Steelers cut G Chris Kemoeatu
Steelers cut DE/DT Aaron Smith
Steelers cut WR Hines Ward
Steelers cut WR Arnaz Battle
Steelers cut CB Bryant McFadden
Steelers announce retirement of NT Chris Hoke


Offseason Needs:
Left Tackle: Max Starks tore his ACL in the playoff loss at Denver. He most likely won't be ready for the start of the season, and considering his weight issues, he may never be an effective left tackle ever again. Drafted Mike Adams


Left Guard: Chris Kemoeatu was benched twice this past season. Due $3.5 million in 2012, he'll probably be a cap casualty. Drafted David DeCastro


Nose Tackle: Casey Hampton is a 35-year-old attempting to recover from a torn ACL. He also has an $8.1 million cap figure in 2012. Dontari Poe will be in play for Pittsburgh at No. 24 in the 2012 NFL Draft if the front office has him high on its big board. Drafted Alameda Ta'amu


Two Cornerbacks: Ike Taylor was humiliated at Denver. He'll be 32 in May, so his best days are definitely behind him. Meanwhile, William Gay (not that there's anything wrong with that) is a free agent.


Inside Linebacker Depth: The Steelers have a number of aging inside linebackers, some of whom might be cut. Youth should be acquired. Drafted Sean Spence


Running Back: Rashard Mendenhall, entering his contract year, tore his ACL in Week 17. He may not be ready for the start of the season. A mid-round pick could be used on insurance. Drafted Chris Rainey


Kicker: Shaun Suisham hit just 23-of-31 attempts in 2011, going just 6-of-11 from 40-49.


2012 NFL Free Agent Signings:
Brandon Johnson, LB, Bengals. Age: 29. -- Signed with Steelers
Leonard Pope, TE, Chiefs. Age: 28. -- Signed with Steelers



Pittsburgh Steelers Free Agents:

Salary Cap: $23 million OVER.
Mike Wallace (RFA), WR, Steelers. Age: 26.
Tendered by Steelers (1st)

Mike Wallace is one of the top deep threats in football. The Steelers won't let him get away.


Ramon Foster (RFA), G, Steelers. Age: 26.
Re-signed with Steelers (1 year, $1.26 million)

Ramon Foster is a solid, but unspectacular guard who surrendered just three sacks this past season.


David Johnson (RFA), FB, Steelers. Age: 25.
Re-signed with Steelers (1 year, $1.26 million)

David Johnson is a quality run-blocker who can catch the occasional pass (12 receptions in 2011).


William Gay, CB, Steelers. Age: 27.
Signed with Cardinals

William Gay (not that there's anything wrong with that) was inserting (or inserted) into the starting lineup in late September and did a decent job. He has really struggled in the past, however, and the 30-yard touchdown he surrendered to Eddie Royal in the playoff loss was not a good sign.


Dennis Dixon, QB, Steelers. Age: 27.
Dennis Dixon has some upside as a potential starter. He's a good backup, at the very least.


Max Starks, OT, Steelers. Age: 30.
Max Starks did a solid job protecting Ben Roethlisberger's blind side in 2011, but suffered a torn ACL against the Broncos. Recovering from that at his age and weight (340 pounds) will be quite a challenge.


James Farrior, ILB, Steelers. Age: 37.
James Farrior is a major liability in coverage, but he can still play the run pretty well as a two-down linebacker.


Jerricho Cotchery, WR, Steelers. Age: 30. -- Re-signed with Steelers (2 years)
Charlie Batch, QB, Steelers. Age: 37. -- Re-signed with Steelers (1 year)
Keenan Lewis (RFA), CB, Steelers. Age: 26. -- Re-signed with Steelers (1 year, $1.26 million)
Doug Legursky (RFA), G/C, Steelers. Age: 26. -- Re-signed with Steelers (1 year, $1.26 million)
Mewelde Moore, RB, Steelers. Age: 30. -- Signed with Colts
Byron Leftwich, QB, Steelers. Age: 32. -- Re-signed with Steelers
Aaron Smith, DE/DT, Steelers. Age: 36.
Ryan Mundy (RFA), S, Steelers. Age: 27. -- Re-signed with Steelers (1 year, $1.26 million)
Bryant McFadden, CB, Steelers. Age: 30.
Chris Kemoeatu, G, Steelers. Age: 29.
Troy Smith, QB, Steelers. Age: 28.
Aaron Smith, DE/DT, Steelers. Age: 36.
Hines Ward, WR, Steelers. Age: 36. -- Announced retirement
Chris Hoke, NT, Steelers. Age: 36. -- Announced retirement
Daniel Sepulveda, P, Steelers. Age: 28.
Trai Essex, OT, Steelers. Age: 29. -- Re-signed with Steelers
Arnaz Battle, WR, Steelers. Age: 32.
2012 NFL Free Agent Rankings Coming Soon
Divisional Rival History:

Baltimore Ravens: Joe Flacco was 0-6 against Ben Roethlisberger prior to 2011. So much for that.


Cincinnati Bengals: The road team has inexplicably claimed nine of the past 13 meetings. Go figure.


Cleveland Browns: Pittsburgh has won 22 of 23 against Cleveland.



Features to be Posted This Offseason:
2012 NFL Draft Grades (Pick-by-Pick NFL Draft Grades as well - Live on Draft Day!)
Detailed season preview
Fantasy football projections
Positional rankings
Daily updates on free-agent signings


More 2011 NFL Offseason Pages:

DAL / NYG / PHI / WAS /
CHI / DET / GB / MIN /
ATL / CAR / NO / TB /
ARZ / SEA / SF / STL /
BUF / MIA / NE / NYJ /
BAL / CIN / CLE / PIT /
HOU / IND / JAX / TEN /
DEN / KC / OAK / SD /




2012 NFL Offseason Pages


NFL Picks - Nov. 11


2019 NFL Mock Draft - Nov. 8


2020 NFL Mock Draft - Nov. 3


Fantasy Football Rankings - Sept. 5


2019 NBA Mock Draft - Aug. 13


NFL Power Rankings - June 3