Baltimore Ravens (Last Year: 12-4)
2012 NFL Season Preview:
Veteran Additions:
WR/KR Jacoby Jones, G Bobbie Williams, G/C Tony Wragge, DT Ryan McBean, CB Corey Graham.
Early Draft Picks:
DE/OLB Courtney Upshaw, G Kelechi Osemele, RB Bernard Pierce, C Gino Gradkowski, S Christian Thompson, CB Asa Jackson, WR Tommy Streeter.
Offseason Losses:
WR Lee Evans, G Ben Grubbs, DE/DT Cory Redding, NT Brandon McKinney, DE/OLB Jarret Johnson, CB Chris Carr, SS Tom Zbikowski, S Haruki Nakamura.
2012 Baltimore Ravens Offense:
Joe Flacco told the media that he's the best quarterback in the NFL. It could be argued that he is the best - the best at being consistently above average. Flacco has thrown between 3,610 and 3,622 yards in each of the past three seasons. He's also been guilty of exactly 12 picks in three of his four NFL campaigns.
Flacco's numbers will probably remain the same because his supporting cast hasn't really changed. Torrey Smith caught 50 balls for 841 yards and seven touchdowns in his rookie campaign. Those numbers will improve now that he has some experience and is fully healthy. It was revealed recently that Smith played through a hernia last season, so it'll be exciting to see what he can accomplish in 2012. On the other hand, Anquan Boldin had a hot finish last year, but could see a decline in production because he'll be 32 in October.
Flacco would like one of his other young targets to step up. Tandon Doss, selected in the fourth round of the 2011 NFL Draft, didn't log a single reception as a rookie, perhaps because he was coming off sports hernia surgery. Tommy Streeter, chosen in the sixth round in April, has major upside but is very raw. Tight ends Ed Dickson and Dennis Pitta, entering their third seasons, have really disappointed. Dickson, a terrible blocker, caught only three balls in two playoff games this past January. Perhaps Pitta has the best chance to improve; he tallied four touchdowns in the final eight games of the season (including the playoffs).
Ray Rice, of course, will continue to serve as Flacco's No. 1 target - unless he holds out. Rice reportedly wants Adrian Peterson-type money, but Baltimore isn't budging. If Rice's holdout extends to training camp, he'll be risking the same fate as Chris Johnson, who struggled mightily following a lengthy contract dispute with the Titans. Having Rice at less than 100 percent could be disastrous for Flacco; the elusive back has caught at least 76 passes the previous two seasons. Baltimore spent a third-round selection on Bernard Pierce, a talented back who will have a large role if Rice is unavailable for whatever reason.
Rice's numbers could be down even if he gets into training camp on time because left guard Ben Grubbs signed with the Saints. Grubbs wasn't the best blocker in the world, but he was a very solid starter who will be missed if 2011 third-rounder Jah Reid, newly signed, aging Bobbie Williams and second-round rookie Kelechi Osemele struggle as replacements. Meanwhile, left tackle Bryant McKinnie could also be a liability. McKinnie, 33 in September, has chronic weight issues. He was guilty of seven penalties and seven sacks in 2011.
The Ravens spent two draft choices on linemen. Osemele was the first, while Gino Gradkowski was selected in Round 4. Gradkowski will be Matt Birk's future successor; the 36-year-old legendary center was solid overall last season but seemingly wore down the stretch. He plays next to Marshal Yanda, one of the top guards in the NFL. Of course, the most recognized figure up front is Michael Oher, protagonist of Disney's the
Blind Side
. Oher, who no longer plays on the blind side, needs to rebound from a horrific 2011 campaign in which he was guilty of 11 penalties and 10 sacks.
2012 Baltimore Ravens Defense:
For a defense laden with veterans who are on the down side of their careers, the Ravens sure were dominant last year. They ranked second versus the run (3.6 YPC), third against the pass (6.4 YPA) and seventh in sacks (49). They frustrated Tom Brady in the AFC Championship, coming within a Lee Evans dropped touchdown of advancing to the Super Bowl.
Unfortunately, it'll be extremely difficult for Baltimore to match those statistics. Terrell Suggs, who led the team with a whopping 14 sacks and seven forced fumbles, tore his Achilles and could be out for the year. The Ravens' next-best pass-rusher was defensive end Pernell McPhee, who registered only six sacks. At least one player will have to pick up the slack in Suggs' absence.
General manager Ozzie Newsome spent a second-round selection on rush linebacker Courtney Upshaw. The Alabama product was once considered a possible top-10 prospect, but dropped because he was overweight (279 pounds) at his Pro Day. He is very talented, however, and it wouldn't be a complete shock if he led Baltimore in sacks. Of course, Paul Kruger may do that; he notched 5.5 sacks last season in limited playing time. He was a second-round pick in 2009 who will finally get to play on a full-time basis in the wake of Suggs' injury and Jarret Johnson's departure.
Suggs' Achilles isn't the only reason the Ravens may decline. Ray Lewis and Ed Reed are bound to regress sooner or later. Lewis recently celebrated his 37th birthday. Though he was terrific in 2011, his skills could rapidly erode without notice. Reed, meanwhile, will be 34 in September. He's been wishy washy about continuing his professional career the past three springs, but has always performed to expectations each following season. That's not going to happen one of these years.
Newsome was not able to find sure successors for either future Hall-of-Famer in the 2012 NFL Draft. The best he did was spend a fourth-round pick on safety Christian Thompson. Reed will once again start next to Bernard Pollard, an excellent run-stuffer who struggles in coverage, while Lewis will line up adjacent to Jameel McClain, an above-average linebacker who is solid in run support.
Lewis and Reed aren't getting any better and Suggs is out, so the top player on Baltimore's defense is arguably Haloti Ngata, a monstrous force at defensive end who has absolutely no weaknesses. He's part of a three-man line along with the aforementioned McPhee, who will take on a larger role now that Cory Redding signed with the Colts, and Terrence Cody, a 360-pound nose tackle who had a bit of a lackluster 2011 campaign. He'll have to improve.
Another young player who will be counted on is cornerback Jimmy Smith. Selected No. 27 overall in 2011, Smith barely played in the beginning of the year, but finished really strongly. He's penciled in across from Lardarius Webb, one of the top corners in all of football. Webb intercepted eight passes and allowed zero touchdowns last year.
2012 Baltimore Ravens Schedule and Intangibles:
The aforementioned Lee Evans dropped touchdown prevented the Ravens from advancing to the Super Bowl. Meanwhile, Billy Cundiff's whiff on a chip-shot field goal negated an overtime opportunity. Cundiff is still somehow on the roster. He'll face competition from undrafted free agent Justin Tucker from Texas.
Sam Koch had a decent 2011 campaign, maintaining a 46.5-yard average with 21-of-73 kicks pinned inside the 20.
Lardarius Webb scored on a punt return, while David Reed maintained a great kickoff average (29.7). However, the Ravens were outgained in both areas, surrendering a whopping three touchdowns. That needs to change.
John Harbaugh has done a terrific job of maintaining a dominant homefield advantage during his tenure as Baltimore's head coach. The Ravens are an outstanding 28-5 as hosts since 2008, including a perfect 9-0 last year.
Baltimore has a ridiculously tough schedule. The team opens with the Bengals (home), Eagles (road), Patriots (home), Chiefs (road), Cowboys (home) and Texans (road) in its first seven weeks, with a home contest versus Cleveland being the only reprieve. And if that looks bad, check out what the Ravens have to deal with to close out the year: Steelers (road), Chargers (road), Steelers (home), Redskins (road - easiest game), Broncos (home), Giants (home) and Bengals (road).
2012 Baltimore Ravens Positional Rankings (1-5 stars):
| | | | | | |
| --- | --- | --- | --- | --- | --- |
| Quarterbacks | | Offensive Line | | Secondary | |
| Running Backs | | Defensive Line | | Special Teams | |
| Receivers | | Linebackers | | Coaching | |
2012 Baltimore Ravens Analysis:
If Lee Evans held on to the football, the Ravens would have represented the AFC in the Super Bowl this past February, and perhaps they would have once again defeated the Giants. That didn't happen, however, so it's possible that the window could have closed completely on Ray Lewis and Ed Reed. The Patriots have improved and the Texans will probably be healthier, all while Terrell Suggs tore his Achilles.
Baltimore still has a chance of making the playoffs and even winning the AFC North, but it's difficult to imagine Lewis and Reed reaching New Orleans considering the tough schedule and Suggs' unfortunate injury.
Projection:
9-7 (TBA in AFC North)
2012 Fantasy Football Rankings
More
2012 NFL Season Previews
*** 2012 NFL DRAFT GRADES, OFFSEASON NEEDS BELOW COMMENT BOARD ***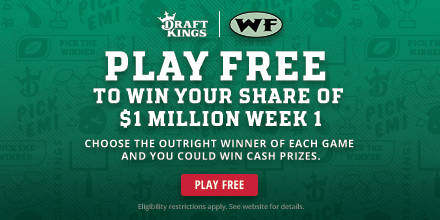 2012 NFL Draft Grade: A-
Goals Entering the 2012 NFL Draft:
Baltimore doesn't have any glaring needs, so Ozzie Newsome will take the best player available.
2012 NFL Draft Accomplishments:
Newsome always walks away with a great draft class because good players magically fall to him to every April. It's really amazing how this phenomenon occurs year after year.
It wasn't any different this past weekend. Courtney Upshaw, once projected to go as high as No. 10 overall, dropped all the way to the second round. Newsome, whom I imagine was laughing at the time, not only was able to scoop up the Alabama pass-rusher very late; he also traded down and still was able to do so. Upshaw fell because of scheme concerns (too small for a defensive end; too heavy for a linebacker), but Newsome didn't care. He knew that Upshaw was just a really good football player.
Only a couple of things stood out after that, but Newsome didn't make a single bad selection. His worst was probably Gino Gradkowski at No. 98, but the Delaware center had generated so much interest in pre-draft visits that Newsome probably just wanted to be safe than sorry. I'm OK with that because it's not like Gradkowski was a major reach.
2012 NFL Draft Individual Grades:
35. Courtney Upshaw, DE/OLB, Alabama: A Grade
Why is it that every year, Ozzie Newsome is fortunate enough to obtain a prospect who should have been picked much earlier? Courtney Upshaw fell because of scheme uncertainty, but he's a damn good football player. He'll take Jarret Johnson's spot on Baltimore's roster.
60. Kelechi Osemele, G, Iowa State: B+ Grade
Kelechi Osemele fits the range and fills a need; the Ravens lost Ben Grubbs, so they needed help at guard. I don't love this pick, but I think it's a solid move by one of the best drafters in the league.
84. Bernard Pierce, RB, Temple: B Grade
The Ravens surrendered Pick No. 164 to move up for Bernard Pierce. I'm not so sure they had to do that, but I suppose the Steelers could have taken him. Pierce is an underrated running back who will serve as a quality backup behind Ray Rice.
98. Gino Gradkowski, C/G, Delaware: C+ Grade
This is a bit early for Gino Gradkowski - he probably should have been a Round 5-6 pick - but he generated so much interest in pre-draft visits that Baltimore must have been scared that someone else would take him. Gradkowski, if he pans out, will take over for Matt Birk in 1-3 years.
130. Christian Thompson, S, South Carolina State: C+ Grade
The Ravens had to find some competition at the safety position. The problem is that Christian Thompson wasn't inside the top 145 on any major big board. Of course, there weren't many safeties who were in the first place, so you can't really fault Ozzie Newsome for reaching just a bit.
169. Asa Jackson, CB, Cal Poly-SLO: A- Grade
Asa Jackson was ranked a bit higher than this on the consensus board, so he provides a bit of value here. The Ravens really had to draft at least one cornerback for depth purposes, so this is a nice selection.
198. Tommy Streeter, WR, Miami: A Grade
Tommy Streeter should have been drafted at least one round ago. He's a boom-or-bust prospect; he's raw, but has the athleticism to be a good starter in the NFL. The Ravens will need to coach him up.
236. DeAngelo Tyson, NT, Georgia: B Grade
This is the first defensive lineman the Ravens have drafted, so this is an area they needed to address at this point in the 2012 NFL Draft. DeAngelo Tyson fits the range.
Season Summary:
A 32-yard field goal. That's all it would have taken to keep the season alive. Of course, if Lee Evans doesn't drop that touchdown... It's a shame, but Ray Lewis may never have another chance to reach the Super Bowl again.
Offseason Moves:
Ravens sign G/C Tony Wragge
Ravens sign G Bobbie Williams
Ravens sign WR Jacoby Jones
Ravens re-sign CB Cary Williams
Ravens sign DE/DT Ryan McBean
Ravens sign NT Ma'ake Kemoeatu
Ravens sign QB Curtis Painter
Ravens re-sign ILB Dannell Ellerbe
Jaguars sign WR Lee Evans
Ravens re-sign CB Lardarius Webb
Vikings sign CB Chris Carr
Colts sign NT Brandon McKinney
Ravens sign S Sean Considine
Ravens sign CB Corey Graham
Ravens re-sign ILB Jameel McClain
Ravens re-sign ILB Brendon Ayanbadejo
Ravens re-sign C Matt Birk
Colts sign SS Tom Zbikowski
Panthers sign S Haruki Nakamura
Saints sign G Ben Grubbs
Chargers sign DE/OLB Jarret Johnson
Colts sign DE/DT Cory Redding
Ravens cut CB Domonique Foxworth
Ravens franchise RB Ray Rice
Ravens cut WR Lee Evans
Ravens cut CB Chris Carr


Offseason Needs:
Left Tackle: Bryant McKinnie did a decent job at left tackle this year, but he'll be 33 in September, and with his skills eroding, he can't be counted on much longer.


Center: Matt Birk is a free agent. He has discussed retirement before, so chances are the Ravens will need a new center. Even if Birk comes back for another year, Ozzie Newsome should acquire a young center to take over for Birk soon. Re-signed Matt Birk; drafted Gino Gradkowski


Wide Receiver: Save for that amazing one-handed grab against the Texans, Lee Evans did nothing all year. Anquan Boldin is declining as well, so Baltimore will need to bring in another receiver. Drafted Tommy Streeter


Rush Linebacker: Jarret Johnson will be a free agent in March. The Ravens need another pass-rusher across from Terrell Suggs because they often have trouble getting to the quarterback. Several prospects could be available in Round 2 like Bruce Irvin and Ronnell Lewis. Drafted Courtney Upshaw


Inside Linebacker: Jameel McClain is a free agent. Even if he's retained, Newsome hinted that he'll be searching for Ray Lewis' successor in the 2012 NFL Draft, and Vontaze Burfict could be there at the end of the first round. Re-signed Jameel McClain


Running Back: Ray Rice is a free agent, but he'll probably be franchised. Even if that happens, Baltimore may want to search for a capable backup because Ricky Williams barely has anything left in the tank. Franchised Ray Rice; drafted Bernard Pierce


Safety: I can't believe Ed Reed is going to be 34 in September. Meanwhile, reserves Haruki Nakamura and Tom Zbikowski will be hitting the market in March. Unfortunately, this safety class is terrible. Drafted Christian Thompson; signed Sean Considine


Guard: Ben Grubbs is a talented guard who must be re-signed. Drafted Kelechi Osemele; signed Bobbie Williams


Cornerback Depth: The Ravens don't have much depth behind their top three corners. Re-signed Lardarius Webb; signed Corey Graham; drafted Asa Jackson


Backup Quarterback: Joe Flacco's backup this past year was sixth-round rookie Tyrod Taylor. It wouldn't hurt to have someone pushing Flacco. Signed Curtis Painter


2012 NFL Free Agent Signings:
Bobbie Williams, G, Bengals. Age: 35.
Signed with Ravens

Bobbie Williams was missed after he landed on injured reserve with a broken ankle in early December. He's still getting the job done as a run-blocker, but he'll be 36 on Sept. 25.


Jacoby Jones, WR/KR, Texans. Age: 28.
Signed with Ravens (2 years, $7 million)

Jacoby Jones has never lived up to expectations as a receiver, but he's an effective return specialist. He took a punt back for a touchdown in 2011.


Ryan McBean, DT, Broncos. Age: 28. -- Signed with Ravens
Tony Wragge, G/C, Rams. Age: 33. -- Signed with Ravens
Corey Graham, CB, Bears. Age: 27. -- Signed with Ravens (2 years)
Sean Considine, S, Cardinals. Age: 29. -- Signed with Ravens
Curtis Painter, QB, Colts. Age: 27. -- Signed with Ravens



Baltimore Ravens Free Agents:

Salary Cap: TBA.
Ray Rice, RB, Ravens. Age: 25.
Franchised by Ravens

I don't need to tell you how great Ray Rice is. For the third year in a row, Rice has tallied at least 1,225 rushing yards, 63 catches and 550 receiving yards. He even scored a career-high 15 touchdowns in 2011. He'll be franchised.


Lardarius Webb (RFA), CB, Ravens. Age: 25.
Re-signed with Ravens (6 years, $50 million; $10 million guaranteed)

One of the top cornerbacks in the NFL, Lardarius Webb allowed a 54.6 completion percentage this past season. But that's not even his most impressive stat. He picked off seven passes while surrendering zero touchdowns.


Jarret Johnson, DE/OLB, Ravens. Age: 31.
Signed with Chargers (4 years)

Jarret Johnson doesn't rush the passer well despite playing outside linebacker in a 3-4. He's amazing in all other facets of the game, however. He's one of the most underrated players in the NFL.


Ben Grubbs, G, Ravens. Age: 28.
Signed with Saints (5 years, $36 million; $16 million guaranteed)

Ben Grubbs missed half the year with a turf toe injury. He's a talented guard who is a slightly better run blocker than pass protector.


Cory Redding, DE/DT, Ravens. Age: 31.
Signed with Colts (3 years, $10.5 million)

An excellent run-stuffer, Cory Redding can still get to the quarterback on occasion (4.5 sacks in 2011).


Matt Birk, C, Ravens. Age: 36.
Re-signed with Ravens (3 years)

Matt Birk is still getting the job done, but he'll be 36 in July. His skills could quickly erode without warning.


Jameel McClain, ILB, Ravens. Age: 27.
Re-signed with Ravens (3 years)

Jameel McClain is a solid, two-down linebacker who thrives in run support. While he's not completely inept in coverage, that's definitely a weakness of his.


Cary Williams (RFA), CB, Ravens. Age: 27.
Re-signed with Ravens (1 year, $1.927 million)

I don't know what was more disappointing: Cary Williams' performance in 2011, or the fact that first-round rookie Jimmy Smith couldn't pass him on the depth chart.


Chris Carr, CB, Ravens. Age: 29.
Signed with Vikings (1 year)

Chris Carr played very well in 2010, but tumbled down the depth chart this past season. He was a healthy scratch toward the end.


Dannell Ellerbe (RFA), ILB, Ravens. Age: 26. -- Re-signed with Ravens (1 year, $1.927 million)
Lee Evans, WR, Ravens. Age: 31. -- Re-signed with Jaguars (1 year)
Brandon McKinney, NT, Ravens. Age: 29. -- Signed with Colts
Tom Zbikowski, SS, Ravens. Age: 27. -- Signed with Colts (3 years)
Haruki Nakamura, S, Ravens. Age: 26. -- Signed with Panthers (3 years)
Brendon Ayanbadejo, ILB, Ravens. Age: 35. -- Re-signed with Ravens (3 years)
Domonique Foxworth, CB, Ravens. Age: 29.
Andre Gurode, C, Ravens. Age: 33.
Kris Wilson, TE, Ravens. Age: 31.
Edgar Jones, DE/OLB, Ravens. Age: 27.
2012 NFL Free Agent Rankings Coming Soon
Divisional Rival History:

Cincinnati Bengals: Marvin Lewis won six of nine against his former team prior to 2011, but the Ravens swept this past season.


Cleveland Browns: The old Browns have beaten the new Browns in the past eight matchups.


Pittsburgh Steelers: Joe Flacco was 0-6 against Ben Roethlisberger prior to 2011. So much for that.



Features to be Posted This Offseason:
2012 NFL Draft Grades (Pick-by-Pick NFL Draft Grades as well - Live on Draft Day!)
Detailed season preview
Fantasy football projections
Positional rankings
Daily updates on free-agent signings


More 2011 NFL Offseason Pages:

DAL / NYG / PHI / WAS /
CHI / DET / GB / MIN /
ATL / CAR / NO / TB /
ARZ / SEA / SF / STL /
BUF / MIA / NE / NYJ /
BAL / CIN / CLE / PIT /
HOU / IND / JAX / TEN /
DEN / KC / OAK / SD /




2012 NFL Offseason Pages


NFL Picks - Oct. 15


2020 NFL Mock Draft - Oct. 13


2019 NFL Mock Draft - Oct. 11


Fantasy Football Rankings - Sept. 5


2019 NBA Mock Draft - Aug. 13


NFL Power Rankings - June 3