Cleveland Browns (Last Year: 4-12)
2012 NFL Season Preview:
Veteran Additions:
DE Frostee Rucker, DE Juqua Thomas-Parker.
Draft Picks:
RB Trent Richardson, QB Brandon Weeden, OT Mitchell Schwartz, DT John Hughes, WR Travis Benjamin, ILB James-Michael Johnson, G Ryan Miller.
Offseason Losses:
RB Peyton Hillis, OT Tony Pashos, G Eric Steinbach, DE Jayme Mitchell, S Mike Adams.
2012 Cleveland Browns Offense:
The Browns should have traded up for Robert Griffin. They didn't offer enough to beat the Redskins in the sweepstakes to move to No. 2 overall - apparently because they believed that the Baylor product was too small - so they were stuck with the fourth selection. Obtaining Griffin was Cleveland's one chance to escape the AFC North cellar and eventually overtake both the Steelers and Ravens. Mike Holmgren blew it.
Cleveland was still able to find a new quarterback in the 2012 NFL Draft. The front office wanted to acquire Brandon Weeden in the second round, but panicked at No. 22 when its original target, wide receiver Kendall Wright, was snagged off the board two picks earlier. Holmgren had no Plan B, so he just opted to go with Weeden at that spot, which was just too ridiculously early for a quarterback who will turn 29 in October. There's no guarantee Weeden will even be successful; nearly every single Big XII quarterback has flopped recently because the conference is what this Web site's Charlie Campbell calls the "Arena League of College Football."
Weeden can't really be much worse than the brittle, weak-armed Colt McCoy, who was only remotely successful when he had a power ground attack complementing him. Weeden will definitely have that luxury with Trent Richardson, chosen third overall this past April. Richardson, the best prospect at his position since Adrian Peterson, is a strong runner who is very good at catching the ball out of the backfield. He's seldom going to leave the field because he IS Cleveland's offense. It'll be a major upset if he doesn't win Offensive Rookie of the Year and doesn't finish in the top 10 in terms of total yards from scrimmage.
The Browns will lean on Richardson so much because they don't really have any receivers to speak of. Their best one is second-year Greg Little, who led the league in drops per target. Little is athletic and has upside, but needs to improve his focus and work ethic. The good news is that Little has reported to OTAs in terrific shape, so maybe he's overcome his lacking maturity. The Browns can only hope so because he can be a No. 1 wideout; Weeden compared him favorably to Justin Blackmon.
There is no hope with the other receivers. Mohamed Massaquoi should not be starting for any team. Fourth-round rookie Travis Benjamin has great speed (4.36 40), but he's very raw and small. Tight end Ben Watson suffered three concussions last season, so another one could knock him out for a long time. Evan Moore, the team's pass-catching tight end, has never been utilized as much as he should have because he's always had to block.
Moore will continue to assist the offensive line because that unit hasn't improved very much. The only upgrade was made in the second round of the 2012 NFL Draft, where the Browns selected Mitchell Schwartz out of Cal. Schwartz projects as a rock-solid NFL right tackle, but obviously lacks experience. Still, he can't be any worse than Tony Pashos, who surrendered seven sacks last year. Schwartz will start next to third-year right guard Shawn Lauvao, a poor blocker who was guilty of 11 penalties and six sacks in 2011.
The two top lineman on Cleveland's roster are easily left tackle Joe Thomas and center Alex Mack, both of whom are among the best players at their respective positions in the league. Sandwiched between them is left guard Jason Pinkston, who is coming off a truly horrible first campaign. Fifth-round rookie Ryan Miller will push him.
2012 Cleveland Browns Defense:
The Browns were one of the worst teams in the league last year, but their defense wasn't terrible. Though they were porous against the run and struggled to pressure the quarterback, they ranked 11th versus the pass in terms of YPA (6.93).
Improving the former two categories will be difficult considering that defensive tackle Phil Taylor, Cleveland's first-round pick in 2011, has been ruled out for most of the season with a torn pectoral. There's a chance he could return in late November, but the Browns' season will be lost by then. Taking Taylor's spot in the lineup next to the talented Ahtyba Rubin will be one of two rookies - either third-rounder John Hughes or sixth-rounder Billy Winn.
Cleveland signed two defensive ends this offseason, but neither will really improve a pedestrian pass rush that accumulated only 32 sacks (24th in the NFL). Frostee Rucker was a solid run-defender for the Bengals, while Juqua Thomas-Parker is a decent situational pass-rusher, but neither will really help the Browns boost their sack total. It will once again all be up to the young Jabaal Sheard, who tallied 8.5 sacks as a rookie. Five-and-a-half of those came after Week 10, so Sheard could take a leap forward in 2012.
The Browns didn't just dish out big contracts to mediocre defensive ends; they gave inside linebacker D'Qwell Jackson a 5-year, $42.5 million deal in February. Jackson was overpaid considering the amount of money (or lack thereof) that the other top inside linebackers received on the market, but he's still a really good player. Jackson tallied 158 tackles, but has a dubious injury history. He played in just six total games in 2009 and 2010.
Jackson will need to stay healthy because the rest of the linebacking corps is unimpressive. Both Scott Fujita and Chris Gocong are major liabilities in coverage. Cleveland spent a fourth-round pick on James-Michael Johnson, who may have to step into the lineup prematurely if the two starters continue to struggle. Johnson will see time right away because Fujita will sit out three games for his role in Bountygate.
With two linebackers deficient in coverage, one would assume that the secondary was largely responsible for that aforementioned 12th ranking. That assumption would be correct. Joe Haden is awesome. The Pro Bowl cornerback limited opposing receivers to a 49.4 completion percentage.
The rest of the defensive backfield also played pretty well. Strong safety T.J. Ward was outstanding for the first half of the year, but had his season conclude unceremoniously because of a sprained foot. Usama Young and Mike Adams performed pretty well after Ward exited the lineup. The latter is no longer with the team, so Young will battle it out with 2011 seventh-rounder Eric Hagg for the right to start next to Ward. Hagg appears to have the edge right now.
The only area of concern in the secondary is the starting corner job across from Haden. Sheldon Brown was decent at times last year, but he celebrated his 33rd birthday this offseason, so he could easily regress. If he does, either Dimitri Patterson or Buster Skrine will take over. The former is just a mediocre talent, while the latter barely played in his rookie campaign.
2012 Cleveland Browns Schedule and Intangibles:
The Dawg Pound is just not an intimidating place to play. Since their expansion year in 1999, the Browns are a dreadful 37-67 as hosts (10-22 the past four seasons).
Joshua Cribbs didn't return well in 2010, but definitely rebounded this past season. His punt return average increased from 8.4 to 11.4, while his kickoffs extended from 20.4 to 25.0. He scored a touchdown as well. However, the Browns surrendered two.
Phil Dawson continued to kick well, nailing 24-of-29 attempts, including an unbelievable 7-of-8 from 50-plus. He was rewarded with a franchise tag this offseason.
Punter Reggie Hodges had a solid 2010 campaign, but suffered a season-ending torn Achilles in last year's training camp. The good news is that he's a full participant in OTAs.
The Browns don't have many winnable games on their schedule. Beatable non-divisional foes include: Bills (home), Colts (road), Raiders (road) and Redskins (home).
2012 Cleveland Browns Positional Rankings (1-5 stars):
| | | | | | |
| --- | --- | --- | --- | --- | --- |
| Quarterbacks | | Offensive Line | | Secondary | |
| Running Backs | | Defensive Line | | Special Teams | |
| Receivers | | Linebackers | | Coaching | |
2012 Cleveland Browns Analysis:
The Browns are a complete mess. Their alleged franchise quarterback is a 29-year-old who comes from a conference that has produced dud signal-callers over the past several years. His only play-maker is a rookie running back, while the right side of his offensive line can't block. The defense, meanwhile, lost one of its top talents to what could be a season-long injury.
It's going to be another very long year in Cleveland. The good news is that if the Browns are terrible enough, Matt Barkley will be waiting in April.
Projection:
2-14 (4th in AFC North)
2012 Fantasy Football Rankings
More
2012 NFL Season Previews
*** 2012 NFL OFFSEASON NEEDS BELOW COMMENT BOARD ***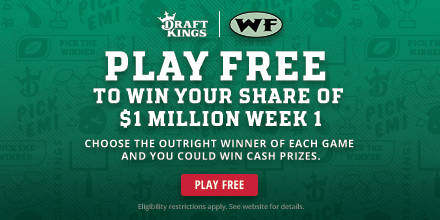 2012 NFL Draft Grade: C-
Goals Entering the 2012 NFL Draft:
No one wants to play for the Browns, per certain reports. Whether you believe them or not, there's no denying that this Cleveland team doesn't appear as though it's going anywhere. There's no franchise quarterback, while the offense as a whole lacks play-makers. The 2012 NFL Draft will be all about bolstering the scoring unit.
2012 NFL Draft Accomplishments:
There's nothing worse than targeting one player in a certain spot and then panicking when that prospect is plucked off the board a selection or two earlier. That's exactly what happened to the Browns at No. 22. They were set to take Kendall Wright, but then had to reach for Brandon Weeden when Tennessee took him at No. 20. Mike Holmgren did not have a Plan B.
If Weeden can be a franchise quarterback, this will be a good draft class. However, that's unlikely. He'll be 29 soon, and by the time he figures things out, he'll be in his 30s. He'll be 33 when his first contract is up. Oh, and then there's the dubious history of Big XII quarterbacks flopping in the NFL. Weeden should not have been a first-round pick, and Cleveland must be heavily downgraded for that.
Some other choices didn't make much sense. Both John Hughes and Travis Benjamin were major reaches; the Hughes pick was particularly confusing because it didn't fill a need and failed to upgrade the offense. On the bright side, Trent Richardson will be a stud, while various late-round selections provided great value.
2012 NFL Draft Individual Grades:
3. Trent Richardson, RB, Alabama: A- Grade
This would be an A if Mike Holmgren wasn't duped into trading up to No. 3. Still, he gave up just a fourth-, a fifth- and a seventh-round pick for him, so I'm not going to penalize Cleveland very much. Trent Richardson is the right pick because he's the best player available and fills the greatest need. Colt McCoy was decent with Peyton Hillis before Hillis started dreaming about becoming a CIA agent, so maybe McCoy can become competent again.
22. Brandon Weeden, QB, Oklahoma State: F Grade
I gave the Eagles an F last year for drafting a 27-year-old guard, so I'm dishing out yet another F for a geriatric player. Brandon Weeden turns 29 soon. By the time his first contract is up, he'll be 33. As in, near the end of his career. This move reaks of panic; Cleveland really wanted Kendall Wright, and Mike Holmgren apparently did not know what to do once the Titans made the surprise selection.
37. Mitchell Schwartz, OT, California: C+ Grade
There were three receivers worth taking here, so the Browns selected... a right tackle? What? I like Mitchell Schwartz; he projects as a decent pro. But who the hell is Brandon Weeden going to throw to? And what about Cordy Glenn and Jonathan Martin?
87. John Hughes, DT, Cincinnati: Matt Millen Lonely Night Kielbasa Porn Grade
I mocked John Hughes in the seventh round. He wasn't above No. 249 on any major big board. He doesn't even fill a need. This is a terrible selection.
100. Travis Benjamin, WR, Miami: D Grade
Scouts Inc. had the highest grade on Travis Benjamin than anyone else, and they slotted him at No. 173. This is not the type of pick you make atop Round 4.
120. James-Michael Johnson, ILB, Nevada: B+ Grade
I mocked James-Michael Johnson here to the Browns at this very spot, so I can't exactly bash this pick. It's a good one. The Browns are lacking in depth at linebacker, and Johnson is a good range fit in the middle of Round 4.
160. Ryan Miller, G, Colorado: B- Grade
I thought the Browns would take Ryan Miller in the sixth round, so I think this is a bit high for him. The pick makes sense though. He fits the blocking scheme and will provide much-needed competition for Jason Pinkston, who was terrible last year.
204. Emmanuel Acho, LB, Texas: A- Grade
Cleveland was expected to select two linebackers in the 2012 NFL Draft. Emmanuel Acho is a fine selection. He's versatile and should have gone a round earlier.
205. Billy Winn, DE/DT, Boise State: A+ Grade
Major steal. Billy Winn could have easily gone in the third round. I actually like Winn better as prospect better than Cleveland's third-round selection John Hughes.
245. Trevin Wade, CB, Arizona: A+ Grade
I thought Trevin Wade would be a fourth-round pick. He was actually No. 79 on a major big board. This is great value and fills a need. The Browns need a No. 2 corner, and Wade should be able to compete for that job.
247. Brad Smelley, TE, Alabama: B+ Grade
The Browns don't need a tight end, but Brad Smelley provides a bit of value at the end of Round 7. Ben Watson will be a free agent next spring, so Cleveland needed a contingency plan at the position.
Season Summary:
Another year, another playoff absence. Since the Browns reentered the league in 1999, they've made the playoffs only once (2002). They're the only team in the AFC North that doesn't have a franchise quarterback, so maybe that's the reason why. Fortunately, they'll have a chance to land Robert Griffin this April.
Offseason Moves:
Browns cut DE Jayme Mitchell
Dolphins sign OT Artis Hicks
Broncos sign S Mike Adams
Browns sign DE Juqua Thomas-Parker
Browns re-sign OT Oniel Cousins
Browns re-sign CB Dimitri Patterson
Browns re-sign DT Brian Schaefering
Chiefs sign RB Peyton Hillis
Browns sign DE Frostee Rucker
Browns cut G Eric Steinbach
Browns re-sign TE Alex Smith
Browns re-sign G John Greco
Browns cut OT Tony Pashos
Browns franchise K Phil Dawson
Browns re-sign ILB D'Qwell Jackson


Offseason Needs:
Quarterback: There are a handful of Cleveland fans in denial about this, but Colt McCoy is not a franchise quarterback. The Browns will never be a perennial playoff contender until they acquire one. As mentioned, Robert Griffin could be theirs this April. Drafted Brandon Weeden


Wide Receiver: The Browns' offense is so limited because they don't have a No. 1 receiver. Greg Little could be a nice secondary option down the road if he stops dropping passes. Cleveland could consider Alshon Jeffery or Kendall Wright with their second first-round selection. Drafted Travis Benjamin


Right Tackle: Colt McCoy's not that talented, but he never had a chance because he was constantly running for his life. There are two major holes on Cleveland's offensive line. The most glaring one is at right tackle, where Tony Pashos surrendered seven sacks despite missing several weeks of action. Drafted Mitchell Schwartz


Defensive End: Cleveland had only one player who could consistently pressure the quarterback - rookie Jabaal Sheard. Jayme Mitchell struggled immensely, so he'll need to be upgraded. Signed Frostee Rucker and Juqua Thomas-Parker


Cornerback: Sheldon Brown is on his last legs, while fifth-round rookie Buster Skrine barely played last year. Skrine could develop into a solid cornerback, but Cleveland will still need depth (and a starter in case Skrine doesn't.) Re-signed Dimitri Patterson


Outside Linebacker: Add in an inside linebacker if D'Qwell Jackson isn't re-signed. Chris Gocong was recently extended. He played OK at weakside linebacker last year. He could stay there, or move to the strong side depending on what the Browns do in free agency and the draft. Re-signed D'Qwell Jackson; drafted James-Michael Johnson


Running Back: Peyton Hillis is as good as gone. Montario Hardesty can't stay healthy. The Browns need a talented running back to either complement Hardesty or replace him when he goes down again. Drafted Trent Richardson


Two Guards: Make it two guards if Eric Steinbach, who is coming off back surgery, doesn't agree to take a pay cut to reduce his $6 million salary. Jason Pinkston and Shawn Lauvao did a poor job last year. Drafted Ryan Miller


Free Safety: Mike Adams is a serviceable starter, but he's a free agent. Cleveland could stand to upgrade him anyway.


Defensive Tackle: Depth is needed behind Phil Taylor and Ahtyba Rubin. The Browns are really thin there. Drafted John Hughes


Kicker: Phil Dawson had some issues in the middle of the season, but he still drilled about 82 percent of his field goals. He's a free agent, however. Franchised Phil Dawson


2012 NFL Free Agent Signings:
Frostee Rucker, DE, Bengals. Age: 28. -- Signed with Browns (5 years)
Juqua Thomas-Parker, DE, Eagles. Age: 34. -- Signed with Browns (1 year)



Cleveland Browns Free Agents:

Salary Cap: TBA.
D'Qwell Jackson, ILB, Browns. Age: 28.
Re-signed with Browns (5 years, $42.5 million; $19 million guarantee)

D'Qwell Jackson is really good if he's healthy. He played in just six total games in 2009 and 2010, but he dominated in 2011 because he was finally able to stay on the field.


Phil Dawson, K, Browns. Age: 37.
Franchised by Browns

Phil Dawson missed a couple of game-winners in the middle of the season, but he finished 24-of-29, including 7-of-8 from 50-plus.


Mike Adams, FS, Browns. Age: 31.
Signed with Broncos

Mike Adams is a serviceable free safety. The Browns could upgrade him, but they have way too many other things to focus on this offseason.


Peyton Hillis, RB, Browns. Age: 26.
Signed with Chiefs (1 year, $3 million)

Peyton Hillis is a tough runner with good pass-catching ability when healthy, but the problem is that he's always banged up. He's just way too unreliable, and his fumbling issues don't help.

Update: Hillis reportedly has thought about quitting football to become a CIA agent. Umm... what? Teams will definitely question his dedication.


Eric Steinbach, G, Browns. Age: 32.
Eric Steinbach was once regarded as one of the better guards in the NFL, but he struggled in 2009 and 2010, and then missed all of 2011 with a back injury that required surgery. Perhaps he can rebound and become an effective player again, but that probably won't happen.


Dimitri Patterson, CB, Browns. Age: 29. -- Signed with Browns (3 years, $16 million; $6 million guaranteed)
Tony Pashos, OT, Browns. Age: 32.
Brian Schaefering, DT, Browns. Age: 29. -- Re-signed with Browns
Jayme Mitchell, DE, Browns. Age: 28. -- Signed with Buccaneers
Alex Smith, TE, Browns. Age: 30. -- Re-signed with Browns (1 year)
Titus Brown (RFA), ILB, Browns. Age: 26.
Steve Vallos, G, Browns. Age: 28.
Artis Hicks, OT, Browns. Age: 33. -- Signed with Dolphins (1 year, $2 million)
Oniel Cousins, OT, Browns. Age: 28. -- Re-signed with Browns
John Greco, G, Browns. Age: 27. -- Re-signed with Browns
2012 NFL Free Agent Rankings Coming Soon
Divisional Rival History:

Baltimore Ravens: The old Browns have beaten the new Browns in the past eight matchups.


Cincinnati Bengals: Carson Palmer was 9-3 lifetime against the Browns. Andy Dalton is now 2-0.


Pittsburgh Steelers: Pittsburgh has won 22 of 23 against Cleveland.



Features to be Posted This Offseason:
2012 NFL Draft Grades (Pick-by-Pick NFL Draft Grades as well - Live on Draft Day!)
Detailed season preview
Fantasy football projections
Positional rankings
Daily updates on free-agent signings


More 2011 NFL Offseason Pages:

DAL / NYG / PHI / WAS /
CHI / DET / GB / MIN /
ATL / CAR / NO / TB /
ARZ / SEA / SF / STL /
BUF / MIA / NE / NYJ /
BAL / CIN / CLE / PIT /
HOU / IND / JAX / TEN /
DEN / KC / OAK / SD /




2012 NFL Offseason Pages


NFL Picks - Oct. 15


2020 NFL Mock Draft - Oct. 13


2019 NFL Mock Draft - Oct. 11


Fantasy Football Rankings - Sept. 5


2019 NBA Mock Draft - Aug. 13


NFL Power Rankings - June 3