San Diego Chargers (Last Year: 8-8)
2012 NFL Season Preview:
Veteran Additions:
QB Charlie Whitehurst, RB Ronnie Brown, FB LeRon McClain, WR Robert Meachem, WR/KR Eddie Royal, G Rex Hadnot, NT Aubrayo Franklin, DE/OLB Jarret Johnson, ILB Demorrio Williams, S Atari Bigby, KR Michael Spurlock, KR Roscoe Parrish.
Early Draft Picks:
DE/OLB Melvin Ingram, DE/DT Kendall Reyes, S Brandon Taylor, TE Ladarius Green.
Offseason Losses:
QB Billy Volek, RB Mike Tolbert, WR Vincent Jackson, WR Patrick Crayton, OT Marcus McNeill, G Kris Dielman, C Scott Mruczkowski, DE/DT Luis Castillo, DE/OLB Travis LaBoy, DT Tommie Harris, CB Dante Hughes, S Steve Gregory.
2012 San Diego Chargers Offense:
You have to admire Philip Rivers' vehement proclamation that he didn't play injured last year. He's lying, but it's still honorable that he doesn't want to make excuses. Rivers was hit hard in a Week 2 defeat at New England and just wasn't the same after that. He managed to throw for 4,624 yards and 27 touchdowns, but was responsible for a career-worst 20 interceptions. His YPA of 7.9 was a personal low since 2007.
Rivers will rebound, but can he stay healthy in 2012? That's a legitimate question because his offensive line is a huge question mark. Pro Bowl guard Kris Dielman retired this offseason, citing long-term injury concerns after he had a concussion-related seizure. Rex Hadnot and Tyronne Green will battle for the right to start in Dielman's spot at left guard, but there will be no winners in that competition. Both are atrocious.
Hadnot/Green will be sandwiched in between Jared Gaither and Nick Hardwick, both of whom are talented. Hardwick didn't surrender a single sack last year. Gaither's story, meanwhile, is well-chronicled. He had severe back problems, which prompted the Ravens to give up on him. He went to Kansas City and was cut because a maniacal Todd Haley didn't like the fact that Gaither was guilty of a false start in a Monday night affair. Gaither then signed with San Diego. He filled in for an injured Marcus McNeill and surprisingly performed really well. If he can stay healthy, he'll be a great blind-side protector for Rivers. That is a huge "if," however.
The right side of the offensive line isn't very good, to be kind. Louis Vasquez isn't a total failure at right guard, though he can't open up any running lanes. But Jeromey Clary is arguably the worst right tackle in the entire league. He must have nude pictures of general manager A.J. Smith because there's no reason he shouldn't have been replaced a couple of years ago.
Staying healthy isn't Rivers' only obstacle. His supporting cast is very shaky. Vincent Jackson is gone, so his new No. 1 receiver is Malcom Floyd. Floyd can play well when he's healthy, but he's missed nine games in the past two seasons. He'll presumably start across from Robert Meachem, who was signed to a 4-year, $25.9 million contract this spring. The deal was a real head-scratcher, considering Meachem never lived up to expectations with the Saints.
The contrarian belief is that Meachem was misused by the Saints, but that's a silly, illogical reach. If Meachem were any good, he would have been on the field more often, and Drew Brees would have consistently targeted him. There's no reason to expect Meachem to improve in San Diego. It's more likely that Vincent Brown, a third-round pick in 2011, will eventually supplant Meachem as a starter. The talented Brown showed off his potential with a five-catch, 97-yard performance versus the Raiders in November. Brown has reportedly looked fantastic at OTAs.
Aside from the offensive line, the key to Rivers having a successful 2012 campaign is the health of two key weapons. Antonio Gates has been plagued by injuries in recent years. He's 100 percent now, but there's no telling how long that will last. Meanwhile, it's all Ryan Mathews in the backfield now. Mike Tolbert signed with the Panthers, so if Mathews goes down - he's missed six games the past two years and has been limited in several others - it'll be up to Ronnie Brown, who has absolutely nothing left in the tank. Mathews could have a huge season if he doesn't get injured. Unfortunately, history tells us that he'll be banged up rather quickly.
2012 San Diego Chargers Defense:
The Chargers were atop most of the defensive rankings in 2010, but struggled last year after losing Ron Rivera to Carolina. The worst aspect of their stop unit was defending the pass; they ranked 28th in that department in terms of YPA (7.9), falling behind New England and its notoriously atrocious secondary. The problem was two-fold. The Chargers could not get any pressure on the quarterback (32 sacks, 23rd in the NFL), while a pedestrian defensive backfield didn't help matters.
The first issue may have been addressed in the 2012 NFL Draft. San Diego spent the No. 18 overall pick on rush linebacker Melvin Ingram, who was a steal at that juncture, considering that the Jaguars would have taken him at No. 7 if they weren't able to move up for Justin Blackmon. Ingram is short and has small arms, but that'll be less prevalent in the 3-4. He's an explosive athlete and should have an instant impact.
Ingram will play in a rotation with Jarret Johnson and Shaun Phillips. Johnson was signed away from the Ravens. He offers no pass-rushing ability, but is a force in run support and is also decent in coverage. Phillips, meanwhile, disappointed with only 3.5 sacks last year. He endured foot problems, so that may have been a reason for his ineffectiveness. It can't be ignored, however, that he just turned 31, so his best days are likely behind him.
The Chargers used a second-round selection on defensive end Kendall Reyes, who can also get after the quarterback. San Diego's aspirations are that he'll displace the pedestrian Vaughn Martin and start across from Corey Liuget, who would be able to improve upon a disappointing rookie campaign. It would also be a big boost if the always-injured Luis Castillo could stay healthy.
Meanwhile, the secondary is still an issue. The only thing the Chargers did there this offseason was sign marginal safety Atari Bigby and obtain another safety, Brandon Taylor, in the third round of the 2012 NFL Draft. The corners will still be as bad as ever, especially now that Quentin Jammer is 33.
The only talented player in the entire defensive backfield is free safety Eric Weddle, so the only way this unit will improve is if Ingram, Reyes, Liuget, Phillips and Castillo all put tons of pressure on the quarterback, which is too much to ask from three really young players and two has-beens (though situational pass-rusher Antwan Barnes will help).
As for the run defense, San Diego was a mediocre 17th, yielding 4.4 YPC. That area will be better with the aforementioned Johnson. He'll play next to third-year inside linebacker Donald Butler, who emerged as an absolute stud last year. He'll take on a more full-time role this season, as Takeo Spikes tries to fend off 2011 second-rounder Jonas Mouton for the other starting job. Meanwhile, nose tackle Antonio Garay, 33 in November, should still be effective versus the rush.
2012 San Diego Chargers Schedule and Intangibles:
Along with Jeromey Clary, Norv Turner must also have naked pictures of A.J. Smith. No matter how much he underachieves, Turner simply cannot get fired. Turner simply sucks at preparing his team to play at the beginning of the year. Despite finishing with an 8-8 record or better every year in his tenure, the Chargers are a poor 14-17 under Turner between Week 1 and Oct. 24.
San Diego's special teams were ridiculously bad in 2010, costing the team a playoff berth. The Chargers surrendered four special-teams touchdowns and four blocked punts. They spent several selections on possible special-teams upgrades in the 2011 NFL Draft, which really helped. They allowed only one return and didn't have any punts blocked. As for this offseason, San Diego acquired Eddie Royal, who is a dynamic return specialist.
Nate Kaeding always choked in the clutch, so it was a blessing in disguise when he got hurt last year because San Diego may have found a suitable replacement. Nick Novak hit 27-of-34 attempts in 2011, with three misses coming from beyond 50 (4-of-7). They'll battle for the starting job in August.
Punter Mike Scifres, meanwhile, is one of the league's best players at his position. He maintained a 47.5-yard average with 17-of-47 tries inside the 20.
The Chargers simply cannot afford to get off to a bad start - they have two winnable games against the Raiders (road) and Titans (home) to kick off the season - because things get much tougher after that. Atlanta comes into town next, and then the Chargers have two consecutive away tilts at Kansas City and New Orleans, followed by a battle versus Peyton Manning at Qualcomm right before the bye. San Diego has easier contests against the Browns, Buccaneers, Bengals, Raiders and Jets following the week off, but a sluggish start could doom the team once again.
2012 San Diego Chargers Positional Rankings (1-5 stars):
| | | | | | |
| --- | --- | --- | --- | --- | --- |
| Quarterbacks | | Offensive Line | | Secondary | |
| Running Backs | | Defensive Line | | Special Teams | |
| Receivers | | Linebackers | | Coaching | |
2012 San Diego Chargers Analysis:
Charger fans can't possibly be optimistic about the 2012 season. Sure, Philip Rivers and Antonio Gates are healthy again, while several young players figure to improve the defense. But as long as Norv Turner is coaching, San Diego is bound to underachieve. Something will go wrong. It's not clear what will happen, but something will doom the team. That's what always happens under Turner.
When the Chargers once again fail to meet expectations and miss out on the playoffs for the third consecutive season, maybe A.J. Smith will finally give Turner his walking papers. Maybe - but probably not. San Diego's front office seems to be content with mediocrity for some inexplicable reason.
Projection:
8-8 (Tied 2nd in AFC West)
2012 Fantasy Football Rankings
More
2012 NFL Season Previews
*** 2012 NFL OFFSEASON NEEDS, DRAFT GRADES BELOW COMMENT BOARD ***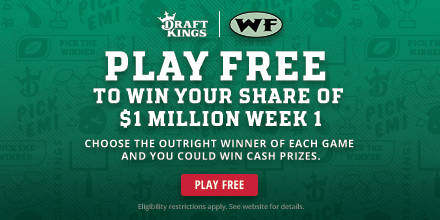 2012 NFL Draft Grade: B+
Goals Entering the 2012 NFL Draft:
Finding some upgrades on the offensive line to protect Philip Rivers would be pretty helpful, but A.J. Smith doesn't seem interested in upgrading Jeromey Clary at right tackle. He'll focus on the defense instead. San Diego's poor pass rush and mediocre secondary need to be addressed.
2012 NFL Draft Accomplishments:
If the Chargers believed in drafting offensive linemen in the first round - they haven't done so since 1986 - they would have considered David DeCastro at No. 18. DeCastro will likely be the top guard in the NFL over the next decade, and he would have made the perfect replacement for the recently retired Kris Dielman.
Having said that, it's impossible to argue that Melvin Ingram selection. The Jaguars would have drafted him at No. 7, so he provided incredible value with the 18th-overall choice while filling a huge need. Meanwhile, Kendall Reyes and Brandon Taylor will help bolster a very leaky defense.
The Chargers had a good draft overall, but the fact that they once again ignored the offensive front until very late has to be taken into account. Philip Rivers played hurt for most of last year, and San Diego won't have much of a chance to secure a playoff spot if he's banged up once again in 2012.
2012 NFL Draft Individual Grades:
18. Melvin Ingram, DE/OLB, South Carolina: A+ Grade
Melvin Ingram was mocked as high as No. 7, so the Chargers are getting incredible value with him at the 18th slot. He also fills a big need; San Diego desperately needed a pass-rusher. This is one of the top picks in the 2012 NFL Draft thus far.
49. Kendall Reyes, DE/DT, Connecticut: A- Grade
This pick doesn't really fill an immediate need, but the Chargers are getting really good value with Kendall Reyes, who was projected by some to be a late first-round possibility. Picking a better non-need over an inferior need is usually the way to go though.
73. Brandon Taylor, S, LSU: B+ Grade
This is a solid pick. Brandon Taylor fits the range and fills a huge need at safety. The Chargers haven't had a stud strong safety since Rodney Harrison. Taylor legitimately has a chance to be just that.
110. Ladarius Green, TE, Lousiana-Lafayette: A Grade
Antonio Gates is injured every year, so the Chargers had to obtain a competent backup and a future replacement. That could be Ladarius Green, who was projected by many as a third-round prospect.
149. Johnnie Troutman, G, Penn State: D Grade
I'm shocked that Johnnie Troutman was drafted higher than Round 7 - and I'm saying this as a Penn State alumnus. I don't know if he'll be able to make the final roster, but he'll fill a need if he does.
226. David Molk, C, Michigan: A- Grade
The Chargers don't need a center, but it doesn't hurt to have a really good backup. David Molk is nice value here; he was as high as No. 113 on Scouts Inc's big board.
250. Edwin Baker, RB, Michigan State: A Grade
The Chargers had no depth at running back. Edwin Baker probably will be able to fix that. He was 150th on the consensus big board, so he's good value at this juncture.
Season Summary:
The Chargers have finally fired Norv Turner, so maybe they'll finally stop slacking off at the beginning of the year and finally be consistent. Oh wait, I forgot how inept San Diego's ownership is. Another season of Norv and some painful underachievment coming right up!
Offseason Moves:
Chargers sign G Rex Hadnot
Chargers sign RB Ronnie Brown
Chargers cut DE/OLB Travis LaBoy
Chargers re-sign FB Jacob Hester
Chargers re-sign OT Brandyn Dombrowski
Chargers sign OT Mario Henderson
Chargers sign WR/KR Michael Spurlock
Chargers re-sign DE/DT Luis Castillo
Chargers sign WR/KR Roscoe Parrish
Chargers re-sign NT Antonio Garay
Chargers waive S DeAndre McDaniel
Panthers sign RB Mike Tolbert
Chargers re-sign TE Randy McMichael
Chargers cut QB Billy Volek
Chargers sign SS Atari Bigby
Chargers sign QB Charlie Whitehurst
Chargers sign WR/KR Eddie Royal
Patriots sign SS Steve Gregory
Chargers sign FB Le'Ron McClain
Chargers sign DE/OLB Jarret Johnson
Chargers re-sign OT Jared Gaither
Chargers re-sign TE Kory Sperry
Chargers sign WR Robert Meachem
Buccaneers sign WR Vincent Jackson
Chargers re-sign C Nick Hardwick
Chargers cut CB Dante Hughes
Chargers cut OT Marcus McNeill
Chargers cut DE/DT Luis Castillo
Chargers announce retirement of G Kris Dielman


Offseason Needs:
Two Offensive Tackles: Marcus McNeill has missed 12 games in the past two years because of neck and back injuries, and reports have surfaced that he will be cut. Jared Gaither has proven that he can play well in relief, but he's a free agent. Right tackle Jeromey Clary sucks. Re-signed Jared Gaither and Brandyn Dombrowski; signed Mario Henderson


Guard: Kris Dielman has retired. What a shame. Signed Rex Hadnot


Rush Linebacker: San Diego had major issues stopping aerial attacks. A major reason for this was its lacking pass rush. It's time to give up on Larry English, so another rush linebacker like Courtney Upshaw, Whitney Mercilus or Nick Perry could be in play at the No. 18 pick in April's draft. Drafted Melvin Ingram; signed Jarret Johnson


Cornerback: Quentin Jammer, 33 in June, isn't anywhere close to the player he once was. There's some talk that he could move to safety soon. That needs to happen quickly, so the Chargers might search for a talented cornerback this offseason.


Safety: As noted earlier, Quentin Jammer could move to safety in the near future. If that doesn't happen in 2012, the Chargers will have to find someone to play next to Eric Weddle in the defensive backfield. Signed Atari Bigby; drafted Brandon Taylor


Defensive End Depth: Luis Castillo won't be back next year, so depth will be needed behind Corey Liuget and Vaughn Martin. Re-signed Luis Castillo; drafted Kendall Reyes


Wide Receiver: San Diego will need help at receiver depending on what it does with Vincent Jackson. It appears as though Jackson will be back, as of this writing. Signed Robert Meachem, Eddie Royal and Roscoe Parrish


Center: Nick Hardwick the one player A.J. Smith absolutely needs to re-sign. Re-signed Nick Hardwick


Darren Sproles Replica: One of the excuses used for the Chargers' most recent collapse was that Philip Rivers missed Darren Sproles too much. LaMichael James could work in the third round.


2012 NFL Free Agent Signings:
Jarret Johnson, DE/OLB, Ravens. Age: 31.
Signed with Chargers (4 years)

Jarret Johnson doesn't rush the passer well despite playing outside linebacker in a 3-4. He's amazing in all other facets of the game, however. He's one of the most underrated players in the NFL.


Le'Ron McClain, FB, Chiefs. Age: 27.
Signed with Chargers (3 years)

Le'Ron McClain is only a decent run-blocker. He barely got any carries last year despite the injury to Jamaal Charles.


Robert Meachem, WR, Saints. Age: 27.
Signed with Chargers (4 years, $25.9 million)

It's frustrating, but Robert Meachem has never lived up to his potential. He has talent, but it appears as though he's destined to be a mediocre wideout for his entire career.


Eddie Royal, WR/PR, Broncos. Age: 26.
Signed with Chargers (3 years)

Eddie Royal has inexplicably completely regressed as a receiver, but he's a pretty dynamic punt-returner.


Aubrayo Franklin, NT, Saints. Age: 32. -- Signed with Chargers
Atari Bigby, SS, Seahawks. Age: 30. -- Signed with Chargers (2 years)
Rex Hadnot, G, Cardinals. Age: 30. -- Signed with Chargers
Michael Spurlock, KR, Buccaneers. Age: 29. -- Signed with Chargers
Corey Lynch, S, Buccaneers. Age: 27. -- Signed with Chargers
Jackie Battle, RB, Chiefs. Age: 28. -- Signed with Chargers
Ronnie Brown, RB, Eagles. Age: 30. -- Signed with Chargers
Roscoe Parrish, WR, Bills. Age: 30. -- Signed with Chargers
Demorrio Williams, ILB, Chiefs. Age: 32. -- Signed with Chargers (1 year)
Dante Rosario, TE, Broncos. Age: 27. -- Signed with Chargers
Charlie "Whithart" Whitehurst, QB, Seahawks. Age: 30. -- Signed with Chargers



San Diego Chargers Free Agents:

Salary Cap: TBA.
Nick Hardwick, C, Chargers. Age: 30.
Re-signed with Chargers (3 years)

Nick Hardwick is one of the top centers in football, but he told the media recently that he's going to consider retirement this offseason.


Vincent Jackson, WR, Chargers, Chargers. Age: 29.
Signed with Buccaneers (5 years, $55 million; $26 million guaranteed)

Vincent Jackson amazingly has never caught more than 68 passes in a single season, but with his size (6-5, 230) and downfield ability, he's one of the top physical talents at the wide receiver position in the NFL.


Jared Gaither, OT, Chargers. Age: 26.
Re-signed with Chargers (4 years)

Jared Gaither was amazing down the stretch in relief of Marcus McNeill. If Gaither is completely over his back issues - a big if - then he'll be one of the best tackles in football going forward. Having said that, he'll be a risky signing for any team because his back could flare up without warning.


Marcus McNeill, OT, Chargers. Age: 28.
Marcus McNeill is a top-tier tackle if healthy. The problem is that he's missed 12 games in the past two seasons. In addition to two knee surgeries, McNeill had a serious neck injury that knocked him out for the year in 2011. McNeill will be a high-risk, high-reward signing.


Mike Tolbert, RB, Chargers. Age: 26.
Signed with Panthers (4 years)

If you play fantasy football, you know about Mike Tolbert. He is a power runner with solid pass-catching ability.


Antonio Garay, NT, Chargers. Age: 32.
Re-signed with Chargers (2 years)

Antonio Garay is no longer the player he once was, but he is still a decent run-stuffer.


Luis Castillo, DE/DT, Chargers. Age: 29.
Luis Castillo still has the talent to start, but he's always hurt. He's way too unreliable to receive a contract with lots of guaranteed money.


Billy Volek, QB, Chargers. Age: 36.
I can't say I understand why the Chargers cut Billy Volek. He can still serve as a really reliable backup quarterback and passable spot-starter.


Jacob Hester, FB, Chargers. Age: 27. -- Re-signed with Chargers
Tommie Harris, DT, Chargers. Age: 29.
Steve Gregory, S, Chargers. Age: 29. -- Signed with Patriots (3 years)
Scott Mruczkowski, C, Chargers. Age: 30.
Travis LaBoy, DE/OLB, Chargers. Age: 31.
Patrick Crayton, WR, Chargers. Age: 33.
Dante Hughes, CB, Chargers. Age: 27. -- Signed with Chargers
Paul Oliver, S, Chargers. Age: 28.
Randy McMichael, TE, Chargers. Age: 33. -- Re-signed with Chargers (2 years)
Na'il Diggs, ILB, Chargers. Age: 34.
Stephen Cooper, ILB, Chargers. Age: 33.
Brandyn Dombrowski (RFA), OT, Chargers. Age: 27. -- Re-signed with Chargers (1 year, $1.26 million)
Kory Sperry (RFA), TE, Chargers. Age: 27. -- Re-signed with Chargers (1 year)
Tony Moll, OT, Chargers. Age: 29.
Bobby Sanders, SS, Chargers. Age: 31.
2012 NFL Free Agent Rankings Coming Soon
Divisional Rival History:

Denver Broncos: The Chargers have won nine of 12, but Tebow Time got them late in 2011.


Kansas City Chiefs: The host has been victorious in 21 of the previous 28 battles. San Diego has won seven of the past nine matchups - and it would have been eight out of nine if Philip Rivers hadn't botched a routine snap in Arrowhead.


Oakland Raiders: The Chargers won 13 in a row in this rivalry prior to 2010. The Raiders have won three of four since, but the one loss knocked them out of the playoffs this past year.



Features to be Posted This Offseason:
2012 NFL Draft Grades (Pick-by-Pick NFL Draft Grades as well - Live on Draft Day!)
Detailed season preview
Fantasy football projections
Positional rankings
Daily updates on free-agent signings


More 2011 NFL Offseason Pages:

DAL / NYG / PHI / WAS /
CHI / DET / GB / MIN /
ATL / CAR / NO / TB /
ARZ / SEA / SF / STL /
BUF / MIA / NE / NYJ /
BAL / CIN / CLE / PIT /
HOU / IND / JAX / TEN /
DEN / KC / OAK / SD /




2012 NFL Offseason Pages


NFL Picks - Oct. 15


2020 NFL Mock Draft - Oct. 13


2019 NFL Mock Draft - Oct. 11


Fantasy Football Rankings - Sept. 5


2019 NBA Mock Draft - Aug. 13


NFL Power Rankings - June 3