Denver Broncos (Last Year: 8-8)
2012 NFL Season Preview:
Veteran Additions:
QB Peyton Manning, QB Caleb Hanie, WR Andre Caldwell, WR Brandon Stokley, TE Jacob Tamme, TE Joel Dreessen, DT Justin Bannan, CB Tracy Porter, CB Drayton Florence, S Mike Adams.
Early Draft Picks:
DT Derek Wolfe, QB Brock Osweiler, RB Ronnie Hillman, CB Omar Bolden, C Philip Blake, DE Malik Jackson.
Offseason Losses:
QB Tim Tebow, QB Brady Quinn, FB Spencer Larsen, WR Eddie Royal, DE Derrick Harvey, DT Brodrick Bunkley, DT Marcus Thomas, DT Ryan McBean, OLB Mario Haggan, CB Andre Goodman, S Brian Dawkins.
2012 Denver Broncos Offense:
A young quarterback stepped into a situation in which his dreadful team appeared to be destined to occupy the bottom of the divisional standings. He energized the fan base and his own teammates, orchestrating a long winning streak and several miraculous fourth-quarter comebacks. He took his team to the playoffs, and even threw for 316 yards in an opening-round victory as a massive underdog. So, what did team president John Elway do to reward this quarterback? He shipped him off for a fourth-round pick.
If there wasn't such inexplicable hatred and jealousy toward Tim Tebow in the media ranks, particularly on ESPN, Elway would have been criticized very harshly. Elway refused to think heteroclitically, and thus was too stubborn to accept that Tebow could be a successful franchise quarterback in Denver. He did, however, save face with the fans by acquiring Peyton Manning. While this would have been a guaranteed great move three years ago, it's yet unknown if this transaction will pay off.
Manning is one of the greatest quarterback in NFL history, but how healthy is he? He's had four (four!) neck surgeries - and this is after he already showed signs of regression in 2010. He struggled that year, prompting ESPN's Ron Jaworski to comment at the time, "The last couple weeks, as I've studied Peyton Manning, he has not been real sharp ... I'm not saying it is, but I'm seeing little signs now that the deep sideline throws are not as accurate as they used to be, there's not the zip on the ball that there used to be. Maybe father time might be catching up with Peyton Manning a little bit." Again, this was before Manning's neck procedures; when he was playing most of his games inside Indianapolis' cozy dome, and not outside, in the elements.
Manning used to be so incredible that he could transform ordinary talents like Austin Collie, Dallas Clark and Jacob Tamme into big-time producers, but now that he's likely 75 percent (at most) of what he used to be, he'll need more help around him. Unfortunately, he doesn't have that luxury because Elway absolutely bungled the 2012 NFL Draft, continuously trading down when he should have been moving up in an attempt to win now. The only competent receiver Manning has to throw to is Demaryius Thomas, who is a terrific talent. Thomas accumulated a mind-boggling 204 yards and the famous game-winning touchdown versus Pittsburgh in the aforementioned playoff victory. He'll continue to progress and will emerge as a legitimate No. 1 wideout.
The rest of the receiving corps is lacking. Eric Decker caught eight touchdowns last year, but he also dropped 10 catchable passes, which placed him in the top six in that category. Sure, Roddy White, Brandon Marshall and Wes Welker also occupied the top six, but they registered 100, 81 and 122 receptions, respectively. Decker had only 44, so his drop ratio easily would have led the NFL if it wasn't for Cleveland's Greg Little. Meanwhile, the Broncos signed Andre Caldwell, who struggled with the Bengals last year, and Brandon Stokley, who has nothing left in the tank.
Elway brought over Tamme to appease Manning, but again, the former Colt tight end lacks talent. The only benefit of this move was to provide Manning with someone he's comfortable with. Joel Dresseen was also acquired, but he'll focus primarily on blocking. Denver should hope that Julius Thomas, last year's fourth-round pick, will emerge. Thomas, a former basketball player, has loads of upside, but is still very raw.
The Broncos ran the ball well last year because of Tebow. With opposing defenses focused on containing the mobile quarterback, there was less emphasis on stopping Willis McGahee. Having Manning under center does not guarantee a strong rushing attack - just look at how Joseph Addai and Donald Brown struggled over the years - so it's a safe bet that McGahee won't perform well, especially considering that he'll be 31 in October with 1,800 career carries wearing down his body. Third-round rookie Ronnie Hillman figures to spell McGahee, but it's unknown if he'll succeed in the NFL.
The offensive line is also a mess, as many witnessed in Denver's postseason loss at New England. Tebow didn't even have a chance; aging has-beens like Gerard Warren were in his face before he could go through his progressions. Left tackle Ryan Clady thrived in Mike Shanahan's zone-blocking scheme, but has performed miserably ever since Shanahan left. He surrendered eight sacks in 2009, and six in each of the past two seasons. He needs to be in a zone-blocking system, so it's unclear why Denver moved away from that in the first place.
Sadly, Clady is one of Denver's top offensive linemen. Right tackle Orlando Franklin was a sieve last year, but deserves another shot because he was just a rookie. Center J.D. Walton also struggled mightily, prompting Elway to spend a fourth-round selection on Philip Blake. Left guard Zane Beadles is nearly as bad as Walton, while right guard Chris Kuper is the best of the bunch, which is sad because he couldn't start for many teams in the NFL.
2012 Denver Broncos Defense:
Following one of Tebow's amazing comebacks, one of the Bronco leaders spoke up in the locker room. He said that this wasn't just Tebow; it was a full team effort. He was right, for the most part. The defense played a big role in Denver's mid- and late-season surge. It was also partially responsible for the playoff loss to the Patriots.
Von Miller was the clear-cut Defensive Rookie of the Year, and at one point, it was fair to wonder if he deserved Defensive Player of the Year. He was amazing in every facet of the game, which was especially impressive because he wasn't playing in a scheme that suited his strengths. If the Broncos still maintained a 3-4 - an argument for another time, since they have mostly 3-4 personnel - he would have been even more prolific.
Miller and Elvis Dumervil combined to produce 21 sacks - a figure that would have been higher had Denver actually established leads in the first half. Left end Robert Ayers, the one player who is meant to be in a 4-3, pitched in with six sacks himself if the playoffs are factored in.
However, despite the presence of Miller, Dumervil and future Hall-of-Fame cornerback Champ Bailey, the stop unit really struggled down the stretch. Miller was never the same following a thumb injury. This only exposed an already-leaky run defense, which surrendered 5.2 yards per carry in the final four games. Defensive tackle Brodrick Bunkely was the team's best run-defender, but he signed with the Saints. Denver compensated for this loss by signing over-the-hill, 34-year-old Justin Bannan and drafting Derek Wolfe in the second round. Wolfe was a favorite of Mel Kiper's. He can rush the passer (he had 9.5 sacks for Cincinnati in 2011), but figures to be a liability against the run, at least early on in his career.
Denver's big defensive acquisition this offseason was cornerback Tracy Porter. Known for catching the game-clinching interception in Super Bowl XLIV, Porter struggled in 2011, surrendering a 71.2-percent completion rate, which ranked third-worst among starting corners. Porter signed a 1-year, $4 million "prove-it" deal.
Porter will have his work cut out for him. Yes, he'll have the luxury of a great pass rush and a legendary cornerback on the other side of the field, but he'll also have to make up for atrocious safety play. Mike Adams is a mediocre player, while the battery of Quinton Carter and Rahim Moore failed last season. They were both rookies, so perhaps one of them will be able to improve.
Speaking of rookies who will need to step up, 2011 third-rounder Nate Irving must push Joe Mays at the middle linebacker position. Mays is solid against the run, but gets completely lost in coverage. The Broncos could use an upgrade there because weakside linebacker D.J. Williams is facing a six-game suspension for a failed drug test. Even if the suspension is reduced, the 30-year-old was noticably a step slower last season. There wasn't much made of that, but Williams showed obvious signs of erosion.
2012 Denver Broncos Schedule and Intangibles:
The Broncos made a solid coaching hire this offseason. They brought in Jack Del Rio to replace Dennis Allen, who will now be coaching the Raiders. Del Rio was too lazy to be a head coach in the NFL - Jacksonville's former owner told the media that he wished Del Rio had a better work ethic - but he's a terrific defensive coordinator.
Freezing temperatures and thin air should create a hostile environment for opponents, which explains why Denver had an NFL-best 70-18 home record from 1995 to 2005. However, the team is just 24-25 as hosts the past five seasons. Is the Mile High magic dead? It certainly appeared that way when the Chiefs dispatched the Broncos, 7-3, in a must-win Week 17 game.
After a rocky rookie campaign, Matt Prater has been great the past three years, nailing 65-of-78 field goals, including 7-of-10 from 50-plus. More importantly, he's very clutch. He nailed multiple game-winners in 2011.
Punter Britton Colquitt was outstanding last season, maintaining a 47.4 average with nearly a third of his tries pinned inside the 20 (33-of-101).
Eddie Royal scored on three special-teams touchdowns since 2009, but he's now with the Chargers. Denver hasn't really replaced him. Even worse, the Broncos surrendered a return touchdown themselves, which gives them a total of nine in the past five years. That's not good.
The Broncos could easily begin the year 0-3, as their first three opponents are the revenge-seeking Steelers (home), Falcons (road) and Texans (home). Tough battles ensue following a home game against the Raiders; Denver has consecutive road trips to New England and San Diego before taking on the Saints in Mile High. Once the Broncos fall into a hole, how soon will the fans start calling for Elway's head because he got rid of Tebow?
2012 Denver Broncos Positional Rankings (1-5 stars):
| | | | | | |
| --- | --- | --- | --- | --- | --- |
| Quarterbacks | | Offensive Line | | Secondary | |
| Running Backs | | Defensive Line | | Special Teams | |
| Receivers | | Linebackers | | Coaching | |
2012 Denver Broncos Analysis:
The Broncos made it to the second round of the playoffs with Tim Tebow, so how can they not advance further with Peyton Manning? Well, if Manning isn't who he once was, Denver will undoubtedly be worse. As discussed, Manning is unlikely to be anywhere near 100 percent. The combination of multiple neck procedures, an already regressing skill set, a new supporting cast, a taxing schedule and the fact that he has to play the majority of his games outdoors for the first time in his career spells trouble.
There are also big expectations in Denver. Big expectations usually mean big failure, as the 2011 offseason-darling Philadelphia Eagles' "Dream Team" discovered. There's a very good chance the 2012 Broncos will struggle, leaving many in Denver wondering where this team would be if Tebow were still the starting quarterback.
Projection:
8-8 (Tied 2nd in AFC West)
2012 Fantasy Football Rankings
More
2012 NFL Season Previews
*** 2012 NFL DRAFT GRADES, OFFSEASON NEEDS BELOW COMMENT BOARD ***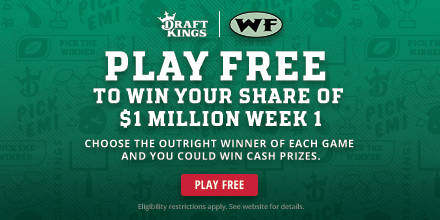 2012 NFL Draft Grade: C-
Goals Entering the 2012 NFL Draft:
There are three things the Broncos must do. First, they have to provide some support for Peyton Manning. They have nothing at receiver outside of Demaryius Thomas. The running back position is also a mess, with Willis McGahee in decline and Knowshon Moreno always injured. Second, Denver must address defensive tackle because there's nothing there. And third, the secondary has to be upgraded because all of the corners are old, save for Tracy Porter.
2012 NFL Draft Accomplishments:
Did the Broncos do those three things? Well, they didn't find a receiver for Manning, but they did select Ronnie Hillman early in the third round. Hillman is not an every-down back, however, so they'll have to rely on an aging Willis McGahee to carry the load. Denver did add a defensive tackle in Derek Wolfe, but he was a slight reach at No. 36, as explained below. And cornerback? Omar Bolden was added in the fourth round. That was a quality selection.
I really didn't like Denver's draft overall, however. John Elway spent nearly $100 million acquiring Manning. Manning is 36, so his window is almost closed. Elway had to acquire players who would help him win now. He didn't do that, opting to trade down twice. He even wasted a second-round selection on Brock Osweiler. How will Osweiler help Manning win a Super Bowl?
Manning has to feel betrayed. He went to Denver because Elway knew how to win a ring in the latter stages in his career. Well, the earliest the Broncos drafted a quarterback in Elway's final seasons was No. 91; much later than No. 57. Was Elway paying attention to Denver's draft plans back then?
At the risk of Woody Paige calling me a buffoon in the Denver Post again, I'm giving the Broncos a bad grade. They just don't seem to have any sort of plan.
2012 NFL Draft Individual Grades:
36. Derek Wolfe, DT, Cincinnati: B- Grade
Didn't nail that pick. Derek Wolfe fills a need for the Broncos, but it's a bit of a reach. Aside from Mel Kiper, no major big board had him higher than No. 51. He was a one-year wonder at Cincinnati, so there were probably better defensive tackle prospects available like Devon Still, Kendall Reyes and Jerel Worthy.
57. Brock Osweiler, QB, Arizona State: D Grade
Umm... don't the Broncos want to win now? Why did they pay big bucks to Peyton Manning if they're unwilling to build around him for a 2012 and 2013 Super Bowl run? I had Denver picking Brock Osweiler - but in the third round. This selection should have been used on someone who could help the team win now. I don't understand what John Elway is doing.
67. Ronnie Hillman, RB, San Diego State: C Grade
You mean the Broncos took a player to help them win now? What a concept. Ronnie Hillman fills a need at running back behind Willis McGahee, but he's a reach; no major big board had him in the top 100.
101. Omar Bolden, CB, Arizona State: B+ Grade
Omar Bolden fits the range and fills a need; the Broncos signed Tracy Porter, but they still need to get younger at corner. He missed all of 2011 with a torn ACL, so there's some risk here. However, he was considered as a second-round prospect prior to the injury.
108. Philip Blake, C, Baylor: B+ Grade
The Broncos wanted to sign Jeff Saturday, but he went to the Packers. This makes sense. Philip Blake fits the range and could eventually take over as the starting center.
137. Malik Jackson, DE, Tennessee: B Grade
This is the right range for Malik Jackson. The Broncos had to find defensive end depth behind Elvis Dumervil and Robert Ayers.
188. Danny Trevathan, OLB, Kentucky: B- Grade
Charlie had Danny Trevathan at No. 132, so this is a good value selection for the Broncos in that regard. I don't really understand the fit though because there's currently a log jam at weakside linebacker in Denver.
Season Summary:
Love him or hate him, Tim Tebow gave us quite an entertaining ride with his late-game heroics and improbable upsets. He'll need to improve in some areas this offseason to contend with elite teams like the Patriots, but given his work ethic, there's no doubt that we'll see a better product in 2012.
Offseason Moves:
Broncos acquire FB Chris Gronkowski from Colts for CB Cassius Vaughn
Rams sign OLB Mario Haggan
Broncos sign CB Drayton Florence
Ravens sign DE/DT Ryan McBean
Broncos announce retirement of S Brian Dawkins
Broncos sign WR Brandon Stokley
Broncos re-sign WR Matt Willis
Broncos cut DE Ryan McBean
Broncos cut CB Andre Goodman
Broncos sign DT Justin Bannan
Bears sign CB Jonathan Wilhite
Broncos sign QB Caleb Hanie
Broncos re-sign DE Jason Hunter
Broncos sign TE Jacob Tamme
Bengals sign DE Derrick Harvey
Broncos sign TE Joel Dreessen
Broncos sign CB Tracy Porter
Patriots sign FB Spencer Larsen
Broncos sign WR Andre Caldwell
Saints sign DT Brodrick Bunkley
Jets acquire QB Tim Tebow and 7th-rounder from Broncos for 4th- and 6th-rounders
Broncos sign QB Peyton Manning
Broncos re-sign OLB Wesley Woodyard
Chargers sign TE Dante Rosario
Broncos re-sign G Manuel Ramirez
Patriots sign TE Daniel Fells
Broncos re-sign ILB Joe Mays
Chiefs sign QB Brady Quinn
Chargers sign WR/KR Eddie Royal
Broncos sign S Mike Adams
Broncos franchise K Matt Prater
Broncos sign WR Jason Hill


Offseason Needs:
Left Guard or Right Tackle: Josh McDaniels is getting credit for the Tim Tebow and Demaryius Thomas selections, but he made a number of dumb picks in the NFL Draft, including Zane Beadles, who was guilty of seven sacks and seven penalties in 2011. The Broncos may want to move right tackle Orlando Franklin into his position, so Denver will need help at one of these areas.


Cornerback: Champ Bailey is still getting the job done, but the other starter, Andre' Goodman, is pretty much finished. Goodman, 34 this offseason, will need to be replaced. Signed Tracy Porter and Drayton Florence; drafted Omar Bolden


Center: Another poor McDaniels selection was center J.D. Walton, who looked completely lost most weeks. He couldn't block anyone in the two New England losses. Drafted Philip Blake


Defensive Tackle: Brodrick Bunkley had a great 2011 campaign as a run-stuffer, but neither he nor fellow starting defensive tackle Marcus Thomas offered much in terms of getting to the quarterback. The Broncos will need to invest in an interior pass-rusher, perhaps Jerel Worthy or Fletcher Cox with the 25th pick this April. Keep in mind that Bunkley is a free agent, so Denver will need two defensive tackles if he departs. Drafted Derek Wolfe; signed Justin Bannan


Wide Receiver: How stupid was that Brandon Lloyd trade? Denver will need a new starting wideout. Tebow has developed great chemistry with Demaryius Thomas, but he doesn't have anyone else to throw to, unless you want to count the mediocre Eric Decker and free agent Eddie Royal. Signed Jason Hill, Andre Caldwell and Brandon Stokley


Inside Linebacker: Joe Mays was exposed as a huge liability in the playoffs. Another upgrade is needed in the middle of Denver's defense. Re-signed Joe Mays


Running Back: Willis McGahee predictably wore down the stretch. Knowshon Moreno can't stay healthy. The Broncos really need a reliable running back. They may take one in the first two rounds of the 2012 NFL Draft. Drafted Ronnie Hillman


Kicker: Matt Prater proved himself to be an extremely clutch kicker. He'll be seeking a big contract as a free agent this offseason. Franchised Matt Prater


Strong Safety: It's unfortunate, but Brian Dawkins will have to retire because of a neck injury. Unless Denver wants to start 2011 fourth-rounder Quinton Carter next year, it'll need to bring in a veteran to hold down the fort. Signed Mike Adams


Backup Quarterback: Brady Quinn is, well, Brady Quinn. He's also a free agent. Look for John Elway to spend a Round 3-5 selection on a signal-caller. Signed Caleb Hanie; drafted Brock Osweiler


2012 NFL Free Agent Signings:
Peyton Manning, QB, Colts. Age: 36.
Signed with Broncos (5 years, $96 million)

It's still hard to believe that Peyton Manning is a free agent. Manning would be a five-star player if it weren't for his neck injury, so I'm docking him half a star. Knowing Manning though, it's hard to imagine him not playing like an All-Pro next year in an attempt to prove that he can still perform at the highest level.


Tracy Porter, CB, Saints. Age: 26.
Signed with Broncos (1 year, $4 million)

Tracy Porter is coming off a down year, but he's still an effective starting cornerback. He'd look much better with a consistent pass rush in front of him.


Mike Adams, FS, Browns. Age: 31.
Signed with Broncos

Mike Adams is a serviceable free safety. The Browns could upgrade him, but they have way too many other things to focus on this offseason.


Jacob Tamme, H-Back, Colts. Age: 27.
Signed with Broncos (3 years, $9 million; $3.5 million guaranteed)

I know quarterbacking was a major issue, but it still bothers me that Jacob Tamme didn't step up when Dallas Clark went down this year. Tamme did nothing to prove that he wasn't a system product manufactured by Peyton Manning in 2010.


Justin Bannan, DE/DT, Rams. Age: 33.
Signed with Broncos (1 year)

Justin Bannan is very effective versus the rush, but he can't get to the quarterback whatsoever. He can play in any scheme.


Drayton Florence, CB, Bills. Age: 31. -- Signed with Broncos (2 years, $4.5 million)
Joel Dreessen, TE, Texans. Age: 30. -- Signed with Broncos
Andre Caldwell, WR, Bengals. Age: 27. -- Signed with Broncos
Brandon Stokley, WR, None. Age: 36. -- Signed with Broncos
Caleb Hanie, QB, Bears. Age: 27. -- Signed with Broncos



Denver Broncos Free Agents:

Salary Cap: TBA.
Matt Prater, K, Broncos. Age: 28.
Franchised by Broncos

Matt Prater is unbelievably clutch, which is exactly what you want out of a kicker. He was also 3-of-4 from 50-plus. Prater deserves a relatively large contract this offseason.


Brodrick Bunkley, DT, Broncos. Age: 28.
Signed with Saints (5 years, $25 million; $9 million guaranteed)

Brodrick Bunkley had a great year as a run-stuffer, but he offers nothing in the pass-rushing department.


Eddie Royal, WR/PR, Broncos. Age: 26.
Signed with Chargers (3 years)

Eddie Royal has inexplicably completely regressed as a receiver, but he's a pretty dynamic punt-returner.


Marcus Thomas, DT, Broncos. Age: 26.
Marcus Thomas is good in run support, but doesn't have a prayer of ever getting to the quarterback.


Wesley Woodyard, OLB, Broncos. Age: 26.
Re-signed with Broncos (2 years)

Wesley Woodyard could be a starting weakside linebacker somewhere, but didn't get the opportunity to play at that position this past year because of D.J. Williams.


Joe Mays, ILB, Broncos. Age: 27.
Re-signed with Broncos

Joe Mays is usable as a two-down thumper in run support, but he is completely clueless in coverage.


Mario Haggan, OLB, Broncos. Age: 32. -- Signed with Rams
Ryan McBean, DT, Broncos. Age: 28. -- Signed with Ravens
Andre Goodman, CB, Broncos. Age: 34.
Brian Dawkins, SS, Broncos. Age: 38. -- Announced retirement
Brady Quinn, QB, Broncos. Age: 27. -- Signed with Chiefs
Jason Hunter, DE, Broncos. Age: 29. -- Re-signed with Broncos
Daniel Fells, TE, Broncos. Age: 28. -- Signed with Patriots
Spencer Larsen, FB, Broncos. Age: 28. -- Signed with Patriots (2 years)
Derrick Harvey, DE, Broncos. Age: 25. -- Signed with Bengals
Russ Hochstein, G, Broncos. Age: 34.
Dante Rosario, TE, Broncos. Age: 27. -- Signed with Chargers
Matt Willis (RFA), WR, Broncos. Age: 28. -- Re-signed with Broncos (1 year, $1.26 million)
Jonathan Wilhite, CB, Broncos. Age: 28. -- Signed with Bears
Manuel Ramirez, G, Broncos. Age: 29. -- Re-signed with Broncos
2012 NFL Free Agent Rankings Coming Soon
Divisional Rival History:

Kansas City Chiefs: The home team always wins. Well, it used to anyway. The host claimed 16 of the previous 20 matchups prior to 2011. The road team captured both victories last season.


Oakland Raiders: The Raiders swept the Broncos in 2010, winning the two matchups by a combined score of 98-37. Oakland triumphed again in the opener this year, but Tebow Time did them in later on.


San Diego Chargers: The Chargers have won nine of 12, but Tebow Time got them late in 2011.



Features to be Posted This Offseason:
2012 NFL Draft Grades (Pick-by-Pick NFL Draft Grades as well - Live on Draft Day!)
Detailed season preview
Fantasy football projections
Positional rankings
Daily updates on free-agent signings


More 2011 NFL Offseason Pages:

DAL / NYG / PHI / WAS /
CHI / DET / GB / MIN /
ATL / CAR / NO / TB /
ARZ / SEA / SF / STL /
BUF / MIA / NE / NYJ /
BAL / CIN / CLE / PIT /
HOU / IND / JAX / TEN /
DEN / KC / OAK / SD /




2012 NFL Offseason Pages


NFL Picks - Oct. 15


2020 NFL Mock Draft - Oct. 13


2019 NFL Mock Draft - Oct. 11


Fantasy Football Rankings - Sept. 5


2019 NBA Mock Draft - Aug. 13


NFL Power Rankings - June 3