Minnesota Vikings (Last Year: 3-13)
2012 NFL Season Preview:
Veteran Additions:
FB Lex Hilliard, WR Jerome Simpson, TE John Carlson, OT/G Geoff Schwartz, ILB Marvin Mitchell, CB Chris Carr.
Early Draft Picks:
OT Matt Kalil, SS Harrison Smith, CB Josh Robinson, WR Jarius Wright, FB/TE Rhett Ellison, WR Greg Childs, S Robert Blanton K Blair Walsh.
Offseason Losses:
QB Donovan McNabb, TE Visanthe Shiancoe, G Steve Hutchinson, G Anthony Herrera, DT Remi Ayodele, OLB Kenny Onatolu, ILB E.J. Henderson, CB Cedric Griffin, CB Benny Sapp, CB Asher Allen, S Jarrad Page, S Tyrell Johnson, S Husain Abdullah, K Ryan Longwell.
2012 Minnesota Vikings Offense:
Or rather, the "2012 Adrian Peterson Offense." Will Peterson play this year? If so, when will he return to the lineup? That's all Viking fans have been wondering about since their All-Pro runner tore his ACL and MCL in late December. The news has been mixed. Percy Harvin told the media that Peterson beat him twice in an uphill race, although that involved no cutting, which is key. Peterson himself said that he's 50-50 for training camp. His trainer Eric Sugerman, however, warned the media not to expect him to be ready for Week 1.
Peterson could definitely be on the field for the opener, but returning that early could be a huge mistake. Jerry Rice committed this error one year. He took the field off a torn ACL prematurely and only re-injured himself. And Rice was just a receiver; knee health is much more paramount for running backs. The smartest thing Peterson can do is take his time, avoid rushing and take the field sometime in October. That way, he will be close to 100 percent and won't risk another injury. Plus, Toby Gerhart can hold down the fort for 3-5 weeks. Gerhart tallied a combined 176 rushing yards on 26 carries in the final two games of the 2011 season, one of which was against the Bears.
If Peterson returns early and re-injures himself, the Vikings will have to count much more on Christian Ponder. The second-year quarterback played well at times last year, but finished slowly, with some calling for Joe Webb to step in as the starter. The reason for Ponder's decline was a hip injury, so he's closer to the 29-of-47, 381-yard, three-touchdown, two-interception quarterback (versus Denver) than the one who went 4-of-10 for 28 yards and a pick in the final week.
Ponder had poor protection last year, which was a recipe for disaster given how brittle he was at Florida State. That's why the Vikings did the right thing by choosing left tackle Matt Kalil over Morris Claiborne and Justin Blackmon in the 2012 NFL Draft. Kalil is a very athletic left tackle with perennial Pro Bowl potential. He was a no-brainer at No. 3 overall (or No. 4 after the Vikings moved down one spot). He'll shield Ponder's blind side much better than Charlie Johnson, who surrendered eight sacks.
Johnson will still start, but he'll move over to left guard to replace Steve Hutchinson. Losing Hutchinson will definitely hurt, as it will offset anything the Vikings gained out of obtaining Kalil. Another new player up front is right guard Geoff Schwartz, formerly of the Panthers. Schwartz was a reserve last year and didn't play, but he performed well in 2010. He'll be an upgrade over Anthony Herrera at right guard.
The rest of the offensive line is comprised of center John Sullivan and right tackle Phil Loadholt. Sullivan struggled early in his career, but has emerged as a terrific blocker. Loadholt, meanwhile, was guilty of 10 penalties and nine sacks in 2011, but blasted open massive running lanes.
Elsewhere on offense, the Vikings made moderate upgrades to their receiving corps. They signed Jerome Simpson, a great athlete who has never lived up to his potential despite that insane, acrobatic touchdown last year. Minnesota spent two mid-round selections on Arkansas wideouts Jarius Wright and Greg Childs. Both are pro-ready coming out of Bobby Petrino's offense. Tight end John Carlson was signed to a ridiculous $25 million deal, though all he's going to do is steal targets from the skilled Kyle Rudolph.
Of course, Ponder will lean on Harvin most; the speedy receiver really stepped up in Peterson's absence. He caught at least six passes in six of his final eight games. It's also worth noting that Harvin played in every game last year, so his migraine issues are apparently resolved.
2012 Minnesota Vikings Defense:
The Vikings have several Pro Bowl studs on defense. They also have numerous potential holes in their stop unit, occupied by unproven, young players. Minnesota's defense will depend on how these young players perform.
Two rookie safeties and one third-year cornerback could start in the secondary. The latter is Chris Cook, who played somewhat well last year before being suspended for felony domestic assault. He's been acquitted of the charges, so he was able to avoid suspension. Still, there's no telling if Cook will stay out of trouble, so Minnesota may need newly signed Chris Carr or third-round rookie corner Josh Robinson to step into the lineup without a moment's notice. Either one will be targeted often because Antonie Winfield is on the other side. Winfield still got it done at 34 when he played last year, but he has missed 17 games in the past three seasons.
The pair of rookie safeties are No. 30 overall pick Harrison Smith and fifth-rounder Robert Blanton. The smart and instinctive Smith has already been penciled into the lineup, while Blanton will push the second-year Mistral Raymond for the job. Raymond was an above-average player for the Vikings last year.
Minnesota will also have a pair of young players starting in the linebacking corps. Erin Henderson, slotted on the weak side, was on the field quite often last season, but was only asked to play two downs. He'll have a much bigger role in the wake of his brother, E.J., leaving without a contract. Jasper Brinkley, a 2009 fifth-rounder, will take E.J.'s spot. Brinkley has barely played since performing miserably in two starts as a rookie. He and Erin will be joined by stud strongside linebacker Chad Greenway, who signed a well-deserved 5-year, $41 million contract last September.
Of course, the Vikings' best defender is Jared Allen, who nearly broke Michael Strahan's single-season sack record last year. Allen tallied a whopping 22 sacks. His presence made things easier for left end Brian Robinson, who accumulated eight sacks of his own. Second-year Christian Ballard may push for playing time on early downs because he's really good in run support.
Defensive tackle Kevin Williams is another stud. He managed only five sacks in 2011, but constantly caused havoc in the interior. He's turning 32 in August, however, so he doesn't have many years left of top-level play. He'll once again start next to Letroy Guion, a marginal lineman who doesn't offer much in terms of a pass rush.
2012 Minnesota Vikings Schedule and Intangibles:
Minnesota is just 16-48 when playing outdoors the past 10 seasons. Perhaps the Vikings should build an outdoor stadium so they can get used to the elements.
Ryan Longwell has been great for a long time, but he struggled a bit last season and was inexplicably released. The Vikings have replaced him with Blair Walsh, a rookie kicker who hit just 21-of-35 field goals at Georgia last year.
Punter Chris "Warcraft" Kluwe had a solid year, maintaining 45.7-yard average with 22-of-77 attempts pinned inside the 20 - all while posting hilarious tweets.
The Vikings scored a special-teams touchdown (Percy Harvin, kickoff return) but surrendered two themselves. They were outgained by four yards on punt returns.
Minnesota has the misfortune of battling the Packers, Lions and Bears twice each this season, but its easy non-divisional schedule makes up for it. Beatable opponents include: Jaguars (home), Colts (road), Titans (home), Redskins (road), Cardinals (home), Buccaneers (home), Seahawks (road) and Rams (road).
2012 Minnesota Vikings Positional Rankings (1-5 stars):
| | | | | | |
| --- | --- | --- | --- | --- | --- |
| Quarterbacks | | Offensive Line | | Secondary | |
| Running Backs | | Defensive Line | | Special Teams | |
| Receivers | | Linebackers | | Coaching | |
2012 Minnesota Vikings Analysis:
Viking fans won't want to hear this, but nothing good can stem from this Adrian Peterson situation. If Peterson returns too early, he'll risk re-injuring himself, much like Jerry Rice did years ago. If, however, Peterson waits a while, Minnesota will have trouble winning games until he makes his way back to the lineup.
Peterson should wait so he can come back without any lingering effects in 2013. By then, Christian Ponder and the numerous young talents the Vikings have accumulated will be seasoned vets, and that's when they'll be able to make their move to escape the NFC North cellar.
Projection:
5-11 (4th in NFC North)
2012 Fantasy Football Rankings
More
2012 NFL Season Previews
*** 2012 NFL DRAFT GRADES, OFFSEASON NEEDS BELOW COMMENT BOARD ***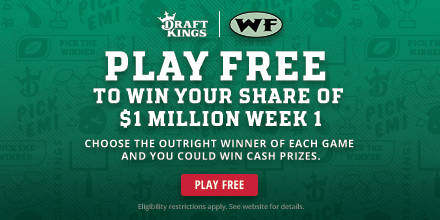 2012 NFL Draft Grade: A
Goals Entering the 2012 NFL Draft:
Minnesota has so many needs, but the front office has to prioritize acquiring support for Christian Ponder. The No. 12 overall selection in the 2011 NFL Draft has absolutely nothing to work with outside of Percy Harvin, an injured Adrian Peterson and a raw Kyle Rudolph. The offensive line is in shambles, and it must be addressed immediately. The secondary is also a mess.
2012 NFL Draft Accomplishments:
Good news and bad news. The good news is that Rick Spielman made a brilliant move by not only drafting Matt Kalil; but trading down and acquiring three third-day picks in the process. The top left tackle prospect since Joe Thomas will effectively shield the fragile Ponder from Julius Peppers, Clay Matthews and Cliff Avril. The bad news? I won't be able to make any Spielman-Matt Millen kielbasa jokes.
Spielman had a brilliant draft. He upgraded the line, acquired two promising targets for Ponder (coincidentally, both Razorbacks) and improved the secondary. I don't know if he needed to trade up for Harrison Smith, but he had the ammunition to do so because of the Kalil deal. Smith will be the quarterback of the secondary - a leader at safety that the Vikings haven't had since Darren Sharper.
All in all, the Vikings had one of the top drafts in 2012. I absolutely loved what they did.
2012 NFL Draft Individual Grades:
*** Rick Spielman says the No. 3 pick will come down to Matt Kalil, Justin Blackmon and Morris Claiborne. I'd like to issue grades for all three scenarios. ***
3. Matt Kalil, OT, USC: A+ Grade
The Vikings made a big investment in Christian Ponder, and they're doing the right thing by protecting him. Ponder suffered a hip injury last year, thanks in part to his offensive line's ineptness. Kalil, considered by most to be the top prospect in this class outside of the two quarterbacks and Trent Richardson, will be a huge upgrade over Charlie Johnson at left tackle. Some may argue that teams don't need an elite blind-side protector to win in the NFL. This is true, but only if you have a perennial Pro Bowl quarterback. Ponder is not that (at least not yet), so he needs all the help he can get. Bravo, Rick Spielman. You made the correct decision.
Update: Great job by Spielman. Not only did he get Kalil; he traded down and got some picks too. Awesome.
29. Harrison Smith, SS, Notre Dame: A- Grade
The Vikings had a bunch of picks from the Matt Kalil trade, so they gave up a fourth-rounder to move up six spots. This was a good move; Harrison Smith fits the range and offers a huge upgrade at safety. He'll really improve Minnesota's secondary.
66. Josh Robinson, CB, Central Florida: A Grade
Spielman is having one hell of a draft. He addressed the cornerback position not at No. 3 or 4, but at No. 66 with a player in Josh Robinson who could have been chosen in the middle of the second round.
118. Jarius Wright, WR, Arkansas: B+ Grade
The Vikings had to find a receiver. I'm disappointed that they waited this late, but Jarius Wright is a decent pick. He fits the range in the middle of Round 4.
128. Rhett Ellison, FB/TE, USC: C Grade
Rhett Ellison is a reach. No major big board had him ranked in the top 160. He'll take Jim Kleinsasser's role as a blocking fullback/tight end.
134. Greg Childs, WR, Arkansas: A Grade
Rick Spielman sure loves his Arkansas receivers. Greg Childs could have gone in Round 3, so he provides great value at this spot. He also fills a need; Christian Ponder needs as much help as possible.
139. Robert Blanton, CB/S, Notre Dame: B+ Grade
The Vikings want only Notre Dame and Arkansas players, apparently. Robert Blanton fits the defense well and fills a need; Minnesota needed two cornerbacks (and two safeties) in the draft. This is also the right range for Blanton.
175. Blair Walsh, K, Georgia: B- Grade
Ryan Longwell, 38 in August, hit just 78.6 percent of his field goals this past season, so it's understandable that they'd want to bring in a kicker.
210. Audie Cole, ILB, N.C. State: A Grade
Audie Cole could have been chosen in the fifth round, so this is nice value atop Round 7. The Vikings have a hole at inside linebacker, so Cole might be able to compete for the starting job.
219. Trevor Guyton, DE, California: A+ Grade
Trevor Guyton was No. 95 on Mike Mayock's big board and No. 119 on the consensus chart. He's too talented to last until Round 7. He also satisfies a defensive end depth need.
Season Summary:
If going 3-13 and seeing Christian Ponder regress on a week-to-week basis wasn't enough, Viking fans had to endure watching Adrian Peterson tear his ACL and MCL in late December. With Peterson unlikely to be ready for the opener, the 2012 campaign is shaping up to be another lost year for this franchise.
Offseason Moves:
Vikings announce retirement of CB Asher Allen
Vikings cut K Ryan Longwell
Vikings sign WR Jerome Simpson
Vikings sign ILB Marvin Mitchell
Dolphins sign SS Tyrell Johnson
Vikings sign CB Chris Carr
Vikings sign CB Zackary Bowman
Vikings re-sign WR Devin Aromashodu
Vikings re-sign OLB Erin Henderson
Vikings sign OT/G Geoff Schwartz
Vikings cut DT Remi Ayodele
Vikings sign FB Lex Hilliard
Vikings re-sign DT Fred Evans
Panthers sign OLB Kenny Onatolu
Redskins sign CB Cedric Griffin
Titans sign G Steve Hutchinson
Vikings sign TE John Carlson
Vikings re-sign DT Letroy Guion
Vikings re-sign QB Sage Rosenfels
Vikings cut G Steve Hutchinson
Vikings cut G Anthony Hererra
Vikings cut CB Cedric Griffin
Vikings announce retirement of S Jarrad Page


Offseason Needs:
Left Tackle: In my 2011 NFL Season Preview of the Vikings, in which I projected them to go 5-11, I wrote, "This is a throw-away season for Minnesota. The ideal strategy would be to win the Matt Kalil sweepstakes so Christian Ponder will actually have some solid pass protection when he's ushered into lineup." Kalil is desperately needed, and he can be Minnesota's if the Rams trade the No. 2 pick to a team looking to acquire Robert Griffin. If St. Louis takes Kalil, however, the Vikings will need to look elsewhere. Charlie Johnson cannot be allowed to protect Ponder's blind side again. Drafted Matt Kalil


Cornerback: Minnesota's cornerbacks are a mess. Antoine Winfield is 35 and can't stay healthy. Chris Cook has legal issues. Cedric Griffin cleaned out his locker because he knows he's gone. Morris Claiborne will be considered at No. 3 overall if Matt Kalil is off the board. Drafted Josh Robinson; signed Chris Carr and Zackary Bowman


Wide Receiver: Percy Harvin is the only receiver of worth on Minnesota's roster. This can be changed by selecting Justin Blackmon at No. 3 overall (if Matt Kalil is off the board). Signed Jerome Simpson; re-signed Devin Aromashodu; drafted Jarius Wright and Greg Childs


Safety: The free safety position is in dire need of an upgrade. The Strong safety spot, meanwhile, could be Mistral Raymond's in 2012. Raymond, a sixth-round pick in the 2011 NFL Draft, played well there down the stretch. The Vikings might as well give him a chance because they have so many other needs. Drafted Harrison Smith and Robert Blanton


Two Guards: Steve Hutchinson and Anthony Herrera were both cut. Signed Geoff Schwartz


Two Linebackers: Make it one linebacker if Erin Henderson re-signs. His brother, E.J., was a liability in the middle of the defense this past season. He's a free agent anyway. Re-signed Erin Henderson; signed Marvin Mitchell


Defensive Tackle: The Vikings could use a run-stuffing interior presence. Pat Williams was missed last year. Re-signed Letroy Guion and Fred Evans


Fullback: Jim Kleinsasser, a great fullback/blocking tight end in Minnesota for a very long time, has announced his retirement. Drafted Rhett Ellison; signed Lex Hilliard


Running Back Depth: The Vikings may look to bring in some depth behind Toby Gerhart with Adrian Peterson likely out for the first two months or so.


2012 NFL Free Agent Signings:
Jerome Simpson, WR, Bengals. Age: 26.
Signed with Vikings (1 year)

Jerome Simpson had that acrobatic touchdown in Week 16, but was otherwise really inconsistent. He's still young though, and the talent is unquestionably there. Unfortunately, his alleged drug connections downgrade him.


John Carlson, TE, Seahawks. Age: 28.
Signed with Vikings (5 years, $25 million; $11 million guaranteed)

How is John Carlson 28 already? The former Notre Dame tight end missed all of 2011 with a shoulder injury, and it's safe to wonder if he'll ever reach his potential.


Chris Carr, CB, Ravens. Age: 29.
Signed with Vikings (1 year)

Chris Carr played very well in 2010, but tumbled down the depth chart this past season. He was a healthy scratch toward the end.


Geoff Schwartz (RFA), OT/G, Panthers. Age: 26.
Signed with Vikings (1 year)

Geoff Schwartz played well in 2010 at both right tackle and right guard, but he missed all of 2011 with a hip injury.


Marvin Mitchell, ILB, Dolphins. Age: 27. -- Signed with Vikings
Lex Hilliard (RFA), FB, Dolphins. Age: 28. -- Signed with Vikings
Zackary Bowman, CB, Bears. Age: 27. -- Signed with Vikings (1 year)



Minnesota Vikings Free Agents:

Salary Cap: TBA.
Steve Hutchinson, G, Vikings. Age: 34.
Signed with Titans (3 years)

Steve Hutchinson will be 35 in November, but he's still getting it done. He was terrific this past season, and based on how long interior linemen can usually last, he should be able to play at a high level for a couple more years.


Ryan Longwell, K, Vikings. Age: 38.
Ryan Longwell didn't hit at least 83 percent of his field goals in a season for the first time last year since 2005. He went 22-of-28, though he did nail 2-of-3 from 50-plus. He's actually 10-of-11 from that distance in the past four seasons.


Erin Henderson, OLB, Vikings. Age: 26.
Re-signed with Vikings (1 year, $2 million)

Erin Henderson had a solid year at weakside linebacker for the Vikings. At just 26, he has a bright future ahead of him.


E.J. Henderson, ILB, Vikings. Age: 32.
E.J. Henderson used to be a really good linebacker, but age and injuries have sapped him of his coverage skills. He can still be an OK two-down linebacker somewhere.


Letroy Guion, DT, Vikings. Age: 25.
Re-signed with Vikings (3 years)

Letroy Guion is a jack-of-all-trades, master-of-none type of player. He's a quality rotational lineman, but nothing else.


Donovan McNabb, QB, Vikings. Age: 35.
Constantly overrated by the media, Donovan McNabb is fat and lazy. He's also a bad guy to have in the locker room because he throws teammates under the bus and seldom takes the blame. He could be a good backup quarterback if he were willing to accept the role. But his enormous ego will get in the way of that.


Cedric Griffin, CB, Vikings. Age: 29. -- Signed with Redskins (1 year, $2.5 million)
Fred Evans, DT, Vikings. Age: 28. -- Re-signed with Vikings
Visanthe Shiancoe, TE, Vikings. Age: 32.
Anthony Herrera, G, Vikings. Age: 32.
Devin Aromashodu, WR, Vikings. Age: 28. -- Re-signed with Vikings
Kenny Onatolu (RFA), OLB, Vikings. Age: 29. -- Signed with Panthers (3 years)
Benny Sapp, CB, Vikings. Age: 31.
Remi Ayodele, DT, Vikings. Age: 29.
Sage Rosenfels, QB, Vikings. Age: 34. -- Re-signed with Vikings (2 years)
Tyrell Johnson, S, Vikings. Age: 27. -- Signed with Dolphins
Husain Abdullah, S, Vikings. Age: 27.
Greg Camarillo, WR, Vikings. Age: 30.
Lorenzo Booker, RB, Vikings. Age: 28.
Jarrad Page, S, Vikings. Age: 27. -- Announced retirement
Xavier Adibi, OLB, Vikings. Age: 27.
2012 NFL Free Agent Rankings Coming Soon
Divisional Rival History:

Chicago Bears: The home team has claimed 16 of 19. This excludes that weird game at the University of Minnesota.


Detroit Lions: The Vikings had somehow won 21 of the past 24 meetings prior to 2011. Detroit swept Minnesota this year.


Green Bay Packers: The Packers had won nine of 12 in this rivalry; 11 of 12 if you exclude the 2009 season.



Features to be Posted This Offseason:
2012 NFL Draft Grades (Pick-by-Pick NFL Draft Grades as well - Live on Draft Day!)
Detailed season preview
Fantasy football projections
Positional rankings
Daily updates on free-agent signings


More 2011 NFL Offseason Pages:

DAL / NYG / PHI / WAS /
CHI / DET / GB / MIN /
ATL / CAR / NO / TB /
ARZ / SEA / SF / STL /
BUF / MIA / NE / NYJ /
BAL / CIN / CLE / PIT /
HOU / IND / JAX / TEN /
DEN / KC / OAK / SD /




2012 NFL Offseason Pages


NFL Picks - Oct. 15


2020 NFL Mock Draft - Oct. 13


2019 NFL Mock Draft - Oct. 11


Fantasy Football Rankings - Sept. 5


2019 NBA Mock Draft - Aug. 13


NFL Power Rankings - June 3