Houston Texans (Last Year: 10-6)
2012 NFL Season Preview:
Veteran Additions:
QB John Beck, RB Justin Forsett, ILB Bradie James, CB Alan Ball, P Donnie Jones.
Early Draft Picks:
DE/OLB Whitney Mercilus, WR DeVier Posey, G Brandon Brooks, C/G Ben Jones, WR Keshawn Martin, DE/DT Jared Crick, K Randy Bullock.
Offseason Losses:
QB Matt Leinart, FB Lawrence Vickers, WR/KR Jacoby Jones, TE Joel Dreessen, OT Eric Winston, G Mike Brisiel, G Kasey Studdard, DE Mario Williams, ILB DeMeco Ryans, CB Jason Allen, K Neil Rackers.
2012 Houston Texans Offense:
Isn't it a bit odd that Mario Williams' base salary with the Bills is exactly twice as much as Matt Schaub's? Williams was lost for 2011 early in the season, and Houston didn't skip a beat. When Schaub went down with a Lisfranc injury, the Texans lost all hope of winning the Super Bowl.
Houston was a legitimate contender. In fact, the team arguably had the most overall talent on any roster. Schaub is a very good quarterback and would have given the Texans a good chance of claiming the Lombardi Trophy. Some can argue that he tends to choke in the clutch, but he's had way too much pressure to score tons of points because his defense was always dreadful. That was not the case this past year. Schaub's per-game yardage was down, but his touchdown-to-interception ratio (15:6) was a career-best in Houston.
Fortunately, Schaub and most of his supporting cast are back, including Andre Johnson, who played in only seven games because of a lingering hamstring injury. Johnson is perceived as being injury-prone, but the truth is that he's been on the field in fewer than 13 contests only twice in his career. He will be 31 in July, but Johnson should be as great as ever in 2012.
Johnson and Owen Daniels will need to stay healthy because the rest of Houston's receiving corps is dismal. Kevin Walter is not a No. 2 wideout despite what Gary Kubiak thinks. The front office spent mid-round selections on DeVier Posey and Keshawn Martin to push Walter, but neither prospect was highly regarded entering the 2012 NFL Draft. They've both struggled in OTAs, while the big and highly athletic Lestar Jean has impressed. Jean could push Walter to be a starter.
The Texans' dynamic ground attack makes up for the lacking talent at receiver. Arian Foster and Ben Tate are both terrific running backs, rushing for 1,224 and 942 yards last year, respectively. Tate is the better pure runner, but Foster is outstanding in terms of both blocking and catching passes out of the backfield. They complement each other really well.
Foster and Tate are both talented, but it helped that they had one of the best offensive lines in the NFL blocking for them. Unfortunately, two of those linemen are gone. Right tackle Eric Winston and right guard Mike Brisiel signed with the Chiefs and Raiders, respectively. Rashad Butler will start at right tackle, while Andre Caldwell will have to fend off third-round rookie Brandon Brooks at right guard. Both Butler and Caldwell were backups last year, but Houston is confident that it can plug and play lesser-skilled linemen into its zone-blocking scheme, as Mike Shanahan used to do in Denver.
The left side of the front is still intact, thanks to the re-signing of center Chris Myers, who happens to be a force in the ground game. Left tackle Duane Brown didn't surrender a single sack in 2011. Left guard Wade Smith struggled, however. He was the worst blocker of the group and would have been replaced this offseason, had it not been for the two linemen Houston failed to retain.
2012 Houston Texans Defense:
It really says something about a defense when it can lose its best player and not really experience a drop in production. That's exactly what happened last year when Mario Williams tore his pectoral in early October. Houston finished ninth versus the run (3.9 YPC), second against the pass (6.2 YPA) and second in sacks (53).
Defensive coordinator Wade Phillips deserves a ton of credit, but it does help that he's coaching a bunch of talented players. Rush linebackers Connor Barwin and Brooks Reed, who were playing in their second and first seasons, respectively, really stepped up in Williams' absence. Barwin tallied 11.5 sacks, while Reed accumulated 10 if the four he obtained in the playoffs are counted. The two will combine with No. 26 overall selection Whitney Mercilus to form a potent, pass-rushing trio.
Barwin and Reed weren't the only Texans who had double-figure sack totals. Rookie J.J. Watt notched six in the regular season and then four more in the playoffs. He did more than just tackle quarterbacks; he was a force in every facet of the game, including the famous postseason play against the Bengals in which he intercepted an Andy Dalton pass and took it back for six. Watt will only get better, which should help out fellow defensive end Antonio Smith, who had 6.5 sacks of his own.
There are two potential holes in Houston's front seven. One is at nose tackle. Shaun Cody isn't completely useless, but he's a sub-par performer. Meanwhile, inside linebacker DeMeco Ryans was shipped off to Philadelphia because he didn't fit Phillips' scheme well enough. Darryl Sharpton, a fourth-round pick in the 2010 NFL Draft, is penciled in next to Pro Bowl talent Brian Cushing despite the fact that he barely played in Houston's new 3-4 last year. Newly signed Bradie James, who played for Phillips in Dallas, can step in and be OK if the Sharpton experiment doesn't work out.
The Texans made a big free-agent signing last year by inking Johnathan Joseph to a 5-year, $48.75 million contract. He lived up to his price tag, limiting opposing receivers to a completion percentage of 56. Joseph shut down A.J. Green in a playoff matchup; the star rookie wideout registered five catches for only 47 yards.
Aside from free safety Danieal Manning, the rest of Houston's secondary is shaky, so it's a good thing the front seven can put so much pressure on opposing quarterbacks. Cornerback Kareem Jackson was a bit better in 2011 than he was as a rookie, but still struggled. Strong safety Glover Quin was the worst defensive back of the bunch. He should have been upgraded this offseason. Meanwhile, the Texans lost some corner depth, as Jason Allen signed with Cincinnati. Brandon Harris, a second-round pick in 2011, will be asked to contribute.
2012 Houston Texans Schedule and Intangibles:
The Texans struggled on special teams in 2010, as they were outgained by their opponents by 1.3 yards on punt returns and 4.4 yards on kickoffs. They failed to score a touchdown and allowed one to the opposition. That changed last season. They bested their foes in both averages (0.8 and 2.8) and scored a touchdown. However, that was accomplished by Jacoby Jones, who is now with the Ravens. At least Danieal Manning is still there to return kickoffs.
Neil Rackers is no longer with the team. He hit 32-of-38 tries in 2011, but the Texans didn't really attempt to retain him. They spent a fifth-round pick on Randy Bullock instead. Bullock drilled 29-of-33 attempts for Texas A&M this past fall.
Newly signed Donnie Jones will compete with Brett Hartmann for the starting punter job. Neither is that good, so it's a toss-up.
Tennessee, Jacksonville and Indianapolis must be pissed because the Texans somehow have a ridiculously easy schedule to kick things off in 2012. Four of their first five opponents are the Dolphins, Jaguars, Titans and Jets. Their final three contests are versus the Colts (twice) and Vikings.
2012 Houston Texans Positional Rankings (1-5 stars):
| | | | | | |
| --- | --- | --- | --- | --- | --- |
| Quarterbacks | | Offensive Line | | Secondary | |
| Running Backs | | Defensive Line | | Special Teams | |
| Receivers | | Linebackers | | Coaching | |
2012 Houston Texans Analysis:
The Texans never could hurdle Peyton Manning's Colts, but they didn't need to last year because Manning was knocked out with his neck injury. Now, Manning is no longer in the division. While seeing Wade Phillips' defense go up against Manning twice per season would have been a blast, Houston fans aren't complaining because their team is finally the one to beat in the AFC South.
That will not change in 2012. There is no team in the division that can challenge the Texans. In fact, if they can keep everyone healthy for a change, they'll be one of the favorites to win the Super Bowl.
Projection:
12-4 (1st in AFC South)
2012 Fantasy Football Rankings
More
2012 NFL Season Previews
*** 2012 NFL DRAFT GRADES, OFFSEASON NEEDS BELOW COMMENT BOARD ***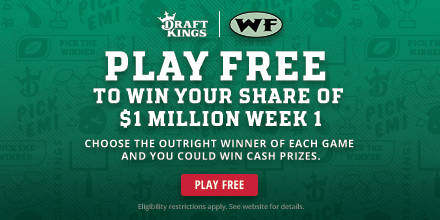 2012 NFL Draft Grade: C+
Goals Entering the 2012 NFL Draft:
The Texans had only one need entering the offseason, and that was at the receiver position. They've lost right tackle Eric Winston, guard Mike Brisiel and linebacker DeMeco Ryans since then, so Houston will need replacements.
2012 NFL Draft Accomplishments:
Houston wasn't planning on drafting a receiver in the first round, reasoning that the new wideout would be fourth on the depth chart entering the season. I don't necessarily agree with that, but whatever. The No. 26 overall selection was a good one, as Whitney Mercilus was mocked as high as No. 7 by Todd McShay.
The Texans did well to address their offensive line with Brandon Brooks and Ben Jones, and then they managed to net Jared Crick all the way at No. 126. That was a steal. However, Houston's receiver choices were rather questionable. DeVier Posey in the third round? Really? He was a mid-Day 3 prospect on every single major big board. There were much better options out there.
General manager Rick Smith didn't have a bad draft, but it was disappointing. I expected more out of him.
2012 NFL Draft Individual Grades:
26. Whitney Mercilus, DE/OLB, Illinois: A Grade
The Texans already had Connor Barwin and Brooks Reed, but they wanted a third pass-rusher to use in a rotation. So, with that in mind, I think this is a great pick because Whitney Mercilus could have easily gone in the late teens. Like the Lions and Steelers, the Texans are a smart team that is getting the benefit of dumb franchises reaching for prospects.
68. DeVier Posey, WR, Ohio State: Matt Millen First Kielbasa Date Grade
Steven Lourie of FootballFanSpot.com said it best: "DeVier Posey to the Texans. Someone will have to wake him up and tell him someone actually drafted him." I don't know where the hell this pick came from. I don't even think I had Posey in my mock. He wasn't in the top 125 on any consensus big board.
76. Brandon Brooks, G, Miami of Ohio: A- Grade
Things go back to normal for the Texans, who select a prospect who actually fits the range; Brandon Brooks actually could have gone in the bottom of the second round. Houston needed to find guard help after losing Mike Brisiel.
99. Ben Jones, C/G, Georgia: B Grade
Ben Jones is decent value in Round 4, but he doesn't really fill a need. The Texans already drafted a guard and they were able to re-sign Chris Myers. Jones will need injuries to sneak into the starting lineup.
121. Keshawn Martin, WR, Michigan State: C+ Grade
There were mixed opinions on Keshawn Martin entering the 2012 NFL Draft. Some major boards had him in the 100-130 range; others slotted him 400-plus. I feel like there were better receivers out there for the Texans.
126. Jared Crick, DE/DT, Nebraska: A+ Grade
What's with the series of steals at the bottom of Round 4? Jared Crick, once considered a potential first-round prospect, was ranked as high as No. 58 on a major big board. The Texans had to find depth on the defensive line.
161. Randy Bullock, K, Texas A&M: C+ Grade
No surprise that the Texans brought in local product Randy Bullock; I just thought they'd do it a bit later. But I understand why they panicked a bit - with Neil Rackers gone, Houston didn't have a kicker on its roster.
195. Nick Mondek, OT, Purdue: C Grade
Nick Mondek wasn't projected to be drafted by any publication, but he fills a need at right tackle. He's also good for Houston's zone-blocking scheme.
Season Summary:
You really have to feel for the Texans. They finally got over the hump and reached the playoffs for the first time in franchise history - but they had to try to advance to the Super Bowl without their starting quarterback and top defensive player. If they had Matt Schaub and Mario Williams, they would have unquestionably been the favorite because of their balance.
Offseason Moves:
Texans sign FB Moran Norris
Texans sign RB Justin Forsett
Texans sign CB Alan Ball
Texans sign QB John Beck
Ravens sign WR Jacoby Jones
Texans sign K Shayne Graham
Texans cut WR/KR Jacoby Jones
Raiders sign QB Matt Leinart
Redskins sign K Neil Rackers
Texans sign ILB Bradie James
Texans re-sign ILB Tim Dobbins
Texans re-sign S Quintin Demps
Texans sign P Donnie Jones
Broncos sign TE Joel Dreessen
Eagles acquire ILB DeMeco Ryans for 4th-round pick; swap of 3rd-rounders
Bengals sign CB Jason Allen
Chiefs sign OT Eric Winston
Texans re-sign C Chris Myers
Bills sign DE Mario Williams
Cowboys sign FB Lawrence Vickers
Texans cut FB Lawrence Vickers
Texans cut OT Eric Winston
Texans cut QB Matt Leinart
Texans re-sign RB Arian Foster
Offseason Needs:
Two Wide Receivers: Can you blame T.J. Yates for staring down Andre Johnson in the playoff loss to the Ravens? With Owen Daniels banged up, he had no one else to throw to. Fortunately for the Texans, Alshon Jeffery could be available at No. 26 in the 2012 NFL Draft. Drafted DeVier Posey and Keshawn Martin


Three Interior Linemen: Center Chris Myers and right guard Mike Brisiel are free agents who will need to be retained. Left guard Wade Smith is still under contract, but he was the clear weak link of the offensive line. Houston will show interest in center Peter Konz if he happens to fall to the 26th pick. Re-signed Chris Myers; drafted Ben Jones and Brandon Brooks


Right Tackle: I can't say I understand why the Texans cut Eric Winston, but they made the move, so they now need a right tackle.


Inside Linebacker: Houston traded DeMeco Ryans, so it'll need help at this position. Signed Bradie James; re-signed Tim Dobbins


Nose Tackle: This is the only weakness in Houston's front seven. The team needs a new nose tackle. Players who fit Wade Phillips' scheme possibly available in the second round are Josh Chapman and Brandon Thompson. The Texans also need defensive end depth, but acquiring a new nose tackle will allow Earl Mitchell to move outside.


Strong Safety: The Glover Quin experiment is not working. He played well at times in 2011, but was far too often exposed as a liability.


Kicker: Neil Rackers went 32-of-38 in 2011, but he's set to hit the market in March. Houston should retain him. Drafted Randy Bullock


Punter: Brett Hartmann wasn't particularly effective as a rookie punter this past season. Making matters worse, he tore his ACL in December. Signed Donnie Jones


Cornerback Depth: Jason Allen, who played well this past year, is a free agent. Brandon Harris will be expected to take on a bigger role next year, but he may not be ready. This can be fixed if a new strong safety bumps Quin back out to cornerback.


2012 NFL Free Agent Signings:
Donnie Jones, P, Rams. Age: 32.
Signed with Texans

Donnie Jones averaged 44 yards per punt with more than a quarter of his tries going inside the 20.


Bradie James, ILB, Cowboys. Age: 31.
Signed with Texans

No longer a three-down linebacker, Bradie James struggled at times in 2011.


Justin Forsett, RB, Seahawks. Age: 26. -- Signed with Texans
Alan Ball, CB, Cowboys. Age: 27. -- Signed with Texans
Moran Norris, FB, 49ers. Age: 34. -- Signed with Texans
John Beck, QB, Redskins. Age: 31. -- Signed with Texans



Houston Texans Free Agents:

Salary Cap: TBA.
Mario Williams, DE, Texans. Age: 27.
Signed with Bills (6 years, $100 million; $50 million guaranteed)

One of the top pass-rushers in the NFL will be allowed to hit the market because the Texans have other great rush linebackers. I'm not big on building through free agency, but teams should be selling their souls to get Williams on their roster.


Arian Foster (RFA), RB, Texans. Age: 26.
Re-signed with Texans (5 years, $43.5 million)

Arian Foster is one of the top running backs in the NFL. He can do it all, and he proved that his 1,600 rushing yards in 2010 weren't a fluke by totaling 1,224 rushing yards and 53 receptions in 13 games this past season.


Chris Myers, C/G, Texans. Age: 30.
Re-signed with Texans (4 years, $25 million)

Chris Myers has been exceptional as Houston's center, but his value isn't really high as it should be because he doesn't fit with non-zone-blocking teams.


Neil Rackers, K, Texans. Age: 36.
Signed with Redskins (1 year)

Neil Rackers' field-goal percentages over the past four years: 89.3, 94.1, 90.0 and 84.2. He's 7-of-9 from 50-plus in the previous two seasons. Only his age (36) is a concern.


Eric Winston, OT, Texans. Age: 28.
Signed with Chiefs

Eric Winston is a talented right tackle who would be a great fit for any team running a zone-blocking system. He surrendered seven sacks in 2011, but four came when T.J. Yates was inserted into the lineup, so that number is inflated. Winston's best trait is his reliability; he hasn't missed a start since 2006.


Mike Brisiel, G, Texans. Age: 29.
Signed with Raiders (5 years, $20 million)

Mike Brisiel is a solid guard in a zone-blocking scheme. He pass protects well, though penalties are an issue.


Jason Allen, CB, Texans. Age: 29.
Signed with Bengals

Jason Allen played surprisingly well in Wade Phillips' defense in 2011. He surrendered a completion percentage of only 50.6 and ate into Kareem Jackson's snaps late in the year.


Lawrence Vickers, FB, Texans. Age: 29.
Signed with Cowboys

Lawrence Vickers is a decent blocker, but doesn't do anything else.


Jacoby Jones, WR/KR, Texans. Age: 28.
Signed with Ravens (2 years, $7 million)

Jacoby Jones has never lived up to expectations as a receiver, but he's an effective return specialist. He took a punt back for a touchdown in 2011.


Joel Dreessen, TE, Texans. Age: 30. -- Signed with Broncos
Tim Dobbins, ILB, Texans. Age: 29. -- Re-signed with Texans
Kasey Studdard, G, Texans. Age: 28.
Matt Leinart, QB, Texans. Age: 29. -- Signed with Raiders
Tim Bulman, DE, Texans. Age: 29.
Dominique Barber, S, Texans. Age: 26.
Quintin Demps (RFA), S, Texans. Age: 27. -- Re-signed with Texans
Bryant Johnson, WR, Texans. Age: 31.
Derrick Ward, RB, Texans. Age: 32.
Jake Delhomme, QB, Texans. Age: 37.
2012 NFL Free Agent Rankings Coming Soon
Divisional Rival History:

Indianapolis Colts: The Texans have existed now for nine years. In those nine seasons, they've only beaten the Colts thrice out of 20 times.


Jacksonville Jaguars: The Texans have won the past three meetings.


Tennessee Titans: The Texans would have swept this series last year if the Week 17 tilt meant anything to them.



Features to be Posted This Offseason:
2012 NFL Draft Grades (Pick-by-Pick NFL Draft Grades as well - Live on Draft Day!)
Detailed season preview
Fantasy football projections
Positional rankings
Daily updates on free-agent signings


More 2011 NFL Offseason Pages:

DAL / NYG / PHI / WAS /
CHI / DET / GB / MIN /
ATL / CAR / NO / TB /
ARZ / SEA / SF / STL /
BUF / MIA / NE / NYJ /
BAL / CIN / CLE / PIT /
HOU / IND / JAX / TEN /
DEN / KC / OAK / SD /




2012 NFL Offseason Pages


NFL Picks - Nov. 15


2019 NFL Mock Draft - Nov. 15


2020 NFL Mock Draft - Nov. 3


Fantasy Football Rankings - Sept. 5


2019 NBA Mock Draft - Aug. 13


NFL Power Rankings - June 3