Indianapolis Colts (Last Year: 2-14)
2012 NFL Season Preview:
Veteran Additions:
QB Drew Stanton, RB Mewelde Moore, WR Donnie Avery, OT Winston Justice, C Samson Satele, DE/DT Cory Redding, NT Brandon McKinney, CB Justin King, SS Tom Zbikowski.
Early Draft Picks:
QB Andrew Luck, TE Coby Fleener, TE Dwayne Allen, WR T.Y. Hilton, NT Josh Chapman, RB Vick Ballard.
Offseason Losses:
QB Peyton Manning, QB Dan Orlovsky, RB Joseph Addai, WR Pierre Garcon, TE Dallas Clark, TE Jacob Tamme, G Ryan Diem, C Jeff Saturday, C/G Mike Pollak, DE Tyler Brayton, DE Jamaal Anderson, DT Eric Foster, OLB Philip Wheeler, OLB Ernie Sims, ILB Gary Brackett, CB Jacob Lacey, S Melvin Bullitt.
2012 Indianapolis Colts Offense:
Look at the offseason losses above: Peyton Manning, Joseph Addai, Pierre Garcon, Dallas Clark, Jeff Saturday... it's so bizarre that none of those players are with the Colts anymore. This franchise has begun rebuilding at just the right time. With Manning coming off four neck surgeries and Andrew Luck being available in the 2012 NFL Draft, Indianapolis made the right decision to begin anew.
Luck is considered by many to be the best quarterback prospect since Manning. Some believe he'll even be better than No. 18. While Luck will undoubtedly be compared to his predecessor, he's more like Aaron Rodgers because of his underrated athleticism; most of his Combine numbers matched Cam Newton's. Luck is also pro-ready, having learned under Jim Harbaugh for two years. While it's possible that he'll struggle at first, it's highly likely that he'll be a perennial Pro Bowler in Indianapolis.
Luck loved utilizing tight ends at Stanford, which would explain why the Colts drafted a pair on Day 2 of the 2012 NFL Draft. Coby Fleener figures to be the more productive player; in addition to being the superior pass-catcher, he has the advantage of familiarity with his quarterback because he worked with Luck in college. Allen will also generate receptions, but he'll block more. In a sense, Allen will play the Rob Gronkowski role, while Fleener will be Aaron Hernandez, though the production expectations of the two will be swapped.
The tight ends aren't the only play-makers in Luck's offense. The Colts received a pleasant surprise when Reggie Wayne opted to re-sign with the team this offseason. Wayne is definitely past his prime and showed major signs of regression last year. Still, Wayne is a reliable downfield target who bolsters a receiving corps that would have otherwise been comprised of system-product Austin Collie, rookie T.Y. Hilton and injury-prone Donnie Avery. It's safe to say Indianapolis will be addressing the wideout position next spring.
An area of greater weakness is at running back. Donald Brown somehow averaged 4.8 yards per carry last season, but frustrated the coaching staff with the same mental lapses he's always been guilty of. New head coach Chuck Pagano revealed that he wants to utilize a physical rushing attack like the Steelers do, which does not bode well for Brown. Pagano could turn to rookie Vick Ballard or second-year Delone Carter, neither of whom is very talented. Carter has major fumbling issues.
The worst aspect of Indianapolis' offense is the offensive line. It's a liability, so it's a good thing that Luck can scramble; otherwise, he'd be at serious risk to get injured. The Colts had two quality linemen last year, center Jeff Saturday and rookie left tackle Anthony Castonzo. Saturday is gone and has been replaced with Samson Satele, who is an above-average blocker. Castonzo will be better with a year of experience. He permitted six sacks in 2011, but that number is inflated because the team's terrible quarterbacks took unnecessary hits behind the line of scrimmage.
Castonzo wasn't the only rookie who was supposed to start last year. Right guard Ben Ijalana barely got to play because of a torn ACL in early October. He'll reportedly be ready for the opener; it's just a matter of whether or not he can live up to expectations. The other guard, Joe Reitz, is pretty mediocre. The worst player up front is right tackle Winston Justice. He should not be starting for any team.
2012 Indianapolis Colts Defense:
The Colts have utilized a Cover-2 defense featuring smaller defensive linemen and linebackers over the past decade or so. They're moving away from that philosophy, as Chuck Pagano is bringing over the 3-4 scheme he used in Baltimore.
Indianapolis made several changes this offseason, but one thing that stayed the same was that Dwight Freeney and Robert Mathis will continue to serve as the exterior pass-rushers. While having two veteran leaders around like that is a positive, retaining the two could backfire. Freeney and Mathis are 32 and 31, respectively, so their best days are behind them. It's also unclear how they'll transition to the 3-4. Plus, they're both expensive. The Colts probably would have been better served dumping at least one and going with a complete youth movement.
Pagano had to find some 3-4 personnel in the spring. He managed to bring over defensive end Cory Redding and nose tackle Brandon McKinney from Baltimore. The latter is just a backup, but Redding, 31, is a great run-stuffer and can get to the quarterback sometimes (4.5 sacks in 2011). Redding will start up front along with nose tackle Antonio Johnson and right end Drake Nevis. Neither player is a good fit in the 3-4, especially Nevis. Fifth-round rookie Josh Chapman will push for Johnson's job eventually, but he's coming off a torn ACL.
Another player who came over from the Ravens is Tom Zbikowski, who will start at strong safety. Zbikowski isn't a particularly strong starter, but he's an upgrade over what the Colts had last year. He's penciled into the lineup next to free safety Antoine Bethea, a quality defensive back.
Unfortunately, the secondary needed more than a mediocre safety fix; the unit ranked 26th versus the pass (7.8 YPA) last year. The corner play was atrocious. Jerraud Powers wasn't bad, but everyone else was terrible. Most of the group returns, with Kevin Thomas slated to start across from Powers. Thomas was benched last year because he surrendered a completion percentage of 68.4 and allowed three touchdowns in just five starts.
A pair of third-year players will start at inside linebacker. Pat Angerer is a solid defender; he's particularly strong in pass coverage and will consequently be on the field on all three downs. Kavell Conner, on the other hand, is completely lost when having to defend aerial attacks, so he'll be a run-stopping specialist.
2012 Indianapolis Colts Schedule and Intangibles:
Most of the Indianapolis veterans are gone, but Adam Vinatieri remains. He was as good as ever last year, hitting 23-of-27 attempts, including 2-of-3 from 50-plus. He's turning 40 right after Christmas, however, so a sharp decline is bound to happen sooner or later.
Punter Pat McAfee had a pretty bad 2010 campaign, both on and off the field. He maintained a 42.0 average with 21-of-65 kicks inside the 20. He was also arrested for public intoxication that October. The good news is that he rebounded a bit in 2011, possessing a 46.6 average, but with only 21-of-88 attempts inside the 20.
The Colts had the worst special teams in the league last year. They were outgained by a whopping 8.1 yards on punt returns and 12.1 yards on kickoffs. No wonder they flirted with 0-16. This is something that Chuck Pagano absolutely has to fix.
Thanks to a last-place schedule, Indianapolis has several winnable games: Vikings (home), Jaguars (twice), Jets (road), Browns (home), Dolphins (home) and Titans (home).
2012 Indianapolis Colts Positional Rankings (1-5 stars):
| | | | | | |
| --- | --- | --- | --- | --- | --- |
| Quarterbacks | | Offensive Line | | Secondary | |
| Running Backs | | Defensive Line | | Special Teams | |
| Receivers | | Linebackers | | Coaching | |
2012 Indianapolis Colts Analysis:
The Colts will definitely be more competitive than they were last year. Andrew Luck was considered the best quarterback prospect in at least 14 years for a reason. He'll have his early struggles, as most young signal-callers do, but there's no question that he's a massive upgrade over anyone the Colts had at the position in 2011. Indianapolis could definitely win five or six games this season, setting up a potential playoff push in 2013.
Projection:
5-11 (3rd in AFC South)
2012 Fantasy Football Rankings
More
2012 NFL Season Previews
*** 2012 NFL DRAFT GRADES, OFFSEASON NEEDS BELOW COMMENT BOARD ***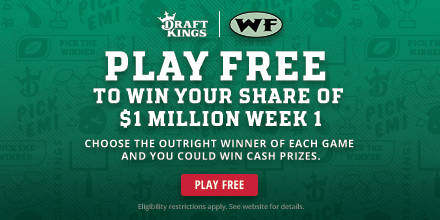 2012 NFL Draft Grade: A-
Goals Entering the 2012 NFL Draft:
Peyton Manning is gone, so the Colts are starting over. Andrew Luck will obviously be the No. 1 pick in the 2012 NFL Draft, so Indianapolis needs to build around him. Early selections should be spent on a receiver, a tight end and an offensive lineman. The Colts also need 3-4 personnel because they are moving to that scheme. They've addressed some of those areas in free agency (though a nose tackle is still needed), so their efforts must be spent on constructing a strong supporting cast to help Luck become the perennial Pro Bowler everyone expects him to be.
2012 NFL Draft Accomplishments:
The Colts did almost everything they were supposed to do. They found two talented, intermediate targets for Andrew Luck - I especially liked that one of the tight ends was Luck's teammate at Stanford - and then drafted a speedy receiver in T.Y. Hilton to complement Reggie Wayne and Austin Collie. Vick Ballard (No. 170) could start soon because he doesn't have much competition.
Personnel for the new 3-4 was also added. Josh Chapman was a steal at No. 136. Tim Fugger was a good value selection in Round 7.
I'm a little disappointed that Indianapolis didn't draft a single defensive back or a right tackle (until No. 208), but the team had so many needs on the roster that it was understandable. Unfortunately, there's going to be open season on Luck from the right side this year because Winston Justice is terrible.
2012 NFL Draft Individual Grades:
1. Andrew Luck, QB, Stanford: A Grade
I think I'll post a grade for this a couple of days early. The only way Andrew Luck is not Indianapolis' pick is if he tears his ACL or is abducted by Matt Millen and his kielbasa clan prior to Thursday evening. This grade is a no-brainer. Luck is widely regarded as the best quarterback prospect since Peyton Manning, and he has drawn comparisons to Aaron Rodgers. Robert Griffin should also be a great NFL quarterback, but Luck projects as the superior player.
34. Coby Fleener, TE, Stanford: A Grade
This is a no-brainer. Andrew Luck loved throwing to Coby Fleener. The Colts have nothing at tight end after losing both Dallas Clark and Jacob Tamme. Fleener fills a need and was one of the top players available. Great pick.
64. Dwayne Allen, TE, Clemson B+ Grade
Another tight end? Well, I suppose the Colts did lose two. It's a shame, for fantasy purposes, that Dwayne Allen will cancel out Coby Fleener, but Andrew Luck will utilize both well. Allen is a much better blocker, so he'll handle that role.
92. T.Y. Hilton, WR/KR, Florida International B Grade
I had T.Y. Hilton going to the Colts in the fifth round, so I'd say this is a reach - except Mike Mayock ranked the speedy receiver No. 60 on his board, so I'll defer to him. Hilton is a big-play weapon whom Andrew Luck needs. I love how the Colts are building around their new quarterback. Their defense will suffer, but they aren't expected to win immediately anyway.
136. Josh Chapman, NT, Alabama A+ Grade
The Colts are having one hell of a draft. They needed a nose tackle, and they somehow obtained a player who could have easily been picked on Day 2. Josh Chapman dropped because of some injury concerns, but he's well worth the risk atop Round 5.
170. Vick Ballard, RB, Mississippi State B+ Grade
Bill Polian couldn't draft running backs well ever since hitting with Edgerrin James in 1999. Donald Brown and Delone Carter aren't very good, so Vick Ballard could emerge as the starter eventually. This is the right range for him.
206. LaVon Brazill, WR, Ohio B Grade
I'm sensing a pattern here. This is another much-needed target for Andrew Luck. Lavon Brazill is right outside of this range, so this is an OK late Round 6 pick.
208. Justin Anderson, OT, Georgia C Grade
Justin Anderson was not expected to be drafted, but if he makes the roster, he could push Winston Justice - who really needs to be out of the starting lineup.
214. Tim Fugger, DE/OLB, Vanderbilt B+ Grade
I thought the Colts would find a pass-rusher sooner than this, but Tim Fugger is a nice selection in Round 7. He could have gone in the middle of Day 3. More importantly, his mom can be referred to as "Mother Fugger."
253. Chandler Harnish, QB, Northern Illinois C Grade
Looks like Andrew Luck has some competition.
Season Summary:
Remember the good ole days when the Colts were winning the AFC South every year? Now, Bill Polian and potentially Peyton Manning could be gone for good, and Indianapolis will have to begin anew. It's a good thing the top quarterback prospect in 25 years is sitting there atop the 2012 NFL Draft.
Offseason Moves:
Colts sign RB Mewelde Moore
Colts sign CB Justin King
Broncos acquire FB Chris Gronkowski from Colts for CB Cassius Vaughn
Patriots sign RB Joseph Addai
Colts claim RB Deji Karim
Ravens sign QB Curtis Painter
Colts waive WR Blair White
Colts sign NT Brandon McKinney
Raiders sign OLB Philip Wheeler
Colts sign WR Donnie Avery
Colts acquire QB Drew Stanton and 7th-rounder from Jets for 6th-rounder
Packers sign C Jeff Saturday
Broncos sign TE Jacob Tamme
Colts announce retirement of G Ryan Diem
Panthers sign C/G Mike Pollak
Colts sign C Samson Satele
Lions sign CB Jacob Lacey
Broncos sign QB Peyton Manning
Patriots sign WR Anthony Gonzalez
Colts sign SS Tom Zbikowski
Colts sign G Mike McGlynn
Buccaneers sign QB Dan Orlovsky
Colts sign DE/DT Cory Redding
Colts acquire OT Winston Justice and 6th-round pick from Eagles for 6th-round pick
Colts re-sign WR Reggie Wayne
Redskins sign WR Pierre Garcon
Colts cut TE Dallas Clark
Colts cut QB Curtis Painter
Colts cut ILB Gary Brackett
Colts cut S Melvin Bullitt
Colts cut RB Joseph Addai
Colts cut QB Peyton Manning
Colts re-sign DE/OLB Robert Mathis


Offseason Needs:
Quarterback: I'm listing this as a formality. The Colts draft Andrew Luck in April. The question is what they plan on doing with Peyton Manning. It's going to be financially difficult to keep both quarterbacks on board, so if Indianapolis decides on moving forward with Luck, it'll have to find a way to deal Manning. Drafted Andrew Luck; traded for Drew Stanton


Nose Tackle: The Colts are moving to a 3-4, so they need a big, run-stuffing nose tackle. It's too bad Dontari Poe blew up the Combine because he'll no longer be available atop Round 2. Drafted Josh Chapman; signed Brandon McKinney


Three Interior Linemen: Make it two interior linemen and a right tackle if Ben Ijalana moves inside. Jeff Saturday, Mike Pollak, Ryan Diem and Jamey Richard are all free agents. The Colts would still need help in the very unlikely scenario that all are re-signed. Signed Samson Satele, Mike McGlynn


Two Cornerbacks: The Colts have one of the worst secondaries in the NFL, as they have just one solid cornerback on the whole roster. This is Indianapolis' top defensive priority, which is saying something. Signed Justin King


Wide Receiver: Both Reggie Wayne and Pierre Garcon are free agents. I can't imagine Wayne being back with the team, so the Colts will need at least one new receiver. Re-signed Reggie Wayne; drafted T.Y. Hilton; signed Donnie Avery


Strong Safety: More help for the defensive backfield. Melvin Bullitt has played in only a handful of games the past couple of years. Saying that he's unreliable is an understatement. Signed Tom Zbikowski


Tight End: Dallas Clark is owed $4.53 million this upcoming season. Clark, 33, probably won't return to Indianapolis in 2012. In fact, he may just sign wherever Manning goes. Drafted Coby Fleener and Dwayne Allen


Rush Linebacker: Robert Mathis will be hitting the market in March. Jerry Hughes will be expected to step in across from Dwight Freeney, but there's no guarantee he'll be ready to do so. Re-signed Robert Mathis


Defensive End: Some depth on the defensive front is needed. Signed Cory Redding


Inside Linebacker: Free agent Phillip Wheeler is a solid linebacker who needs to be retained.


Running Back: Neither Donald Brown nor Delone Carter is the answer. But with so many things to take care of, it appears as though Indianapolis will give Brown one more opportunity next year. Drafted Vick Ballard; claimed Deji Karim


2012 NFL Free Agent Signings:
Cory Redding, DE/DT, Ravens. Age: 31.
Signed with Colts (3 years, $10.5 million)

An excellent run-stuffer, Cory Redding can still get to the quarterback on occasion (4.5 sacks in 2011).


Samson Satele, C, Raiders. Age: 27.
Signed with Colts

Samson Satele missed one game with a concussion last year, but otherwise had another solid season.


Tom Zbikowski, SS, Ravens. Age: 27. -- Signed with Colts (3 years)
Brandon McKinney, NT, Ravens. Age: 29. -- Signed with Colts
Donnie Avery, WR, Titans. Age: 28. -- Signed with Colts
Justin King, CB, Rams. Age: 25. -- Signed with Colts
Mewelde Moore, RB, Steelers. Age: 30. -- Signed with Colts
Mike McGlynn, G, Bengals. Age: 27. -- Signed with Colts



Indianapolis Colts Free Agents:

Salary Cap: TBA.
Peyton Manning, QB, Colts. Age: 36.
Signed with Broncos (5 years, $96 million)

It's still hard to believe that Peyton Manning is a free agent. Manning would be a five-star player if it weren't for his neck injury, so I'm docking him half a star. Knowing Manning though, it's hard to imagine him not playing like an All-Pro next year in an attempt to prove that he can still perform at the highest level.


Reggie Wayne, WR, Colts. Age: 33.
Re-signed with Colts (3 years, $17.5 million)

Reggie Wayne turns 34 in November. He might still be able to get it done as a No. 2 receiver somewhere next year - perhaps wherever Peyton Manning lands. I'm sure both the Redskins and Jets would be happy with the pair.


Pierre Garcon, WR, Colts. Age: 26.
Signed with Redskins

Pierre Garcon is fast, but is also unreliable because he drops too many passes. Still, he had some big games with Curtis Painter and Dan Orlovsky at quarterback, so teams know he's not just a product of the system.


Robert Mathis, DE/OLB, Colts. Age: 31.
Re-signed with Colts

Robert Mathis can still get to the quarterback, but he's on the wrong side of 30. He's also way too small for most 4-3 defensive schemes (6-2, 245), so if he doesn't re-sign with the Colts, he may have to try signing with a squad that utilizes the 3-4.


Jeff Saturday, C, Colts. Age: 37.
Signed with Packers

Jeff Saturday is coming off a great season, but the wheels could fall off at any moment because of his age. He'll be worth a 1-year deal though.


Phillip Wheeler, OLB, Colts. Age: 27.
Signed with Raiders (1 year)

Phillip Wheeler is a pretty solid two-down weakside linebacker who thrives in run support. The Colts should re-sign him.


Mike Pollak, C/G, Colts. Age: 27.
Signed with Panthers

Mike Pollak was in and out of the lineup in 2011 due to inconsistency, but he played well at times. He won't kill you if you have to start him at guard or center.


Jacob Tamme, H-Back, Colts. Age: 27.
Signed with Broncos (3 years, $9 million; $3.5 million guaranteed)

I know quarterbacking was a major issue, but it still bothers me that Jacob Tamme didn't step up when Dallas Clark went down this year. Tamme did nothing to prove that he wasn't a system product manufactured by Peyton Manning in 2010.


Dallas Clark, TE, Colts. Age: 33.
Signed with Buccaneers (1 year)

Dallas Clark looked awful without Peyton Manning last year. He struggled with injuries and drops, as it gave credence to those who believed that he was just part of Indianapolis' system. Clark should sign with whichever team is lucky enough to land Manning (Update: It's pretty telling that the Broncos didn't even want Clark, opting for Jacob Tamme instead).


Melvin Bullitt, S, Colts. Age: 27.
Eric Foster, DT, Colts. Age: 27.
Jacob Lacey (RFA), CB, Colts. Age: 25. -- Signed with Lions (1 year)
Ernie Sims, OLB, Colts. Age: 27.
Ryan Diem, G, Colts. Age: 33. -- Announced retirement
Joseph Addai, RB, Colts. Age: 29. -- Signed with Patriots
Gary Brackett, ILB, Colts. Age: 32.
Dan Orlovsky, QB, Colts. Age: 29. -- Signed with Buccaneers (2 years)
Tyler Brayton, DE, Colts. Age: 32.
Jamaal Anderson, DE, Colts. Age: 26. -- Signed with Bengals
Anthony Gonzalez, WR, Colts. Age: 27. -- Signed with Patriots
Cody Glenn, OLB, Colts. Age: 25.
Kerry Collins, QB, Colts. Age: 39.
Curtis Painter, QB, Colts. Age: 27. -- Signed with Ravens
2012 NFL Free Agent Rankings Coming Soon
Divisional Rival History:

Houston Texans: The Texans have existed now for nine years. In those nine seasons, they've only beaten the Colts thrice out of 20 times.


Jacksonville Jaguars: Most of these games are close; 16 of the past 20 meetings have been decided by eight points or fewer.


Tennessee Titans: The Colts own the Titans again, having won six of the past seven matchups.



Features to be Posted This Offseason:
2012 NFL Draft Grades (Pick-by-Pick NFL Draft Grades as well - Live on Draft Day!)
Detailed season preview
Fantasy football projections
Positional rankings
Daily updates on free-agent signings


More 2011 NFL Offseason Pages:

DAL / NYG / PHI / WAS /
CHI / DET / GB / MIN /
ATL / CAR / NO / TB /
ARZ / SEA / SF / STL /
BUF / MIA / NE / NYJ /
BAL / CIN / CLE / PIT /
HOU / IND / JAX / TEN /
DEN / KC / OAK / SD /




2012 NFL Offseason Pages


NFL Picks - Oct. 15


2020 NFL Mock Draft - Oct. 13


2019 NFL Mock Draft - Oct. 11


Fantasy Football Rankings - Sept. 5


2019 NBA Mock Draft - Aug. 13


NFL Power Rankings - June 3