Detroit Lions (Last Year: 10-6)
2012 NFL Season Preview:
Veteran Additions:
CB Jacob Lacey, SS Sean Jones.
Early Draft Picks:
OT Riley Reiff, WR Ryan Broyles, CB Dwight Bentley, DE/OLB Ronnell Lewis.
Offseason Losses:
QB Drew Stanton, OLB Bobby Carpenter, CB Eric Wright, S Chris Harris.
2012 Detroit Lions Offense:
Football fans finally discovered what Detroit's offense is capable of if Matthew Stafford could stay healthy for 16 games. The results were even better than expected. He threw for 5,038 yards, 41 touchdowns and only 16 interceptions. More would have been made about his 5,000-plus yards, but Drew Brees and Tom Brady both broke Dan Marino's single-season yardage record.
The massively armed Stafford has the potential to match, or even exceed those numbers in 2012, but there are two potential things that could derail him. The first is his own health. Stafford started every game last year, but missed 19 contests the two seasons prior. Keeping him upright is paramount, so Detroit fans must have been relieved when the front office finally addressed the offensive line in the NFL Draft. General manager Martin Mayhew spent the No. 23 pick this past April on left tackle Riley Reiff. The Iowa lineman, once considered a top-10 prospect, fell because of his mildly short arms, but should develop into a quality blind-side protector for Stafford.
It must be noted that Reiff won't have to play that position right away; Jeff Backus will hold down the fort for a while. Backus is good at opening up running lanes, but was guilty of seven sacks and 11 penalties last year. In other words, it won't be long until Reiff is the new left tackle. In the meantime, Reiff is expected to challenge Gosder Cherilus (nine sacks allowed) at right tackle. The rookie should win that job pretty easily.
The interior of Detroit's offensive front is pretty stout. Rob Sims and Stephen Peterman are both very solid guards. Center Dominic Raiola isn't nearly as good; turning 34 in December, Raiola is a poor run blocker and isn't much better in pass protection. He'll have to be replaced soon.
As mentioned earlier, there are two potential things that could prevent Stafford from either matching or beating his 2011 figures. The second is Calvin Johnson - because of the
Madden
Curse. Players who have graced the
Madden
cover have a dubious history of underachieving the following season. But how could the league's most talented receiver succumb to it? Well, because it's not really a curse.
Madden
cover boys often have to do plenty of photo shoots and attend promotional events for the game, which takes away from their training time. So, instead of working out in full force, Megatron, like the other
Madden
Curse victims, is maybe doing 80 percent of his normal routine. That 20 percent may not seem like much, but in such a fast game like professional football, it could mean an injury or slight regression. Cleveland fans scoffed at the prospect of their beloved Peyton Hillis enduring the
Madden
Curse last year, and everyone saw what happened.
Coming off his best season yet, Megatron caught 96 balls for 1,681 yards and 16 touchdowns. Those numbers will fall this year, so Stafford's other targets will have to pick up the slack. The two favorites to do so are Titus Young and Brandon Pettigrew. The former is a second-year, lightning-quick receiver who finished his rookie campaign on a strong note. Young caught 19 passes for 231 yards and four touchdowns in the final five weeks. He punched teammate Louis Delmas in OTAs and was kicked out of practice for a while, but he has since returned and everything seems to be resolved.
Pettigrew, meanwhile, caught 83 balls for 777 yards and five touchdowns. Like Young, the big tight end finished well, catching 27 balls for 302 yards and two scores in the final four weeks of the regular season. Elsewhere, Nate Burleson will continue to serve as a reliable safety valve, while second-round rookie Ryan Broyles won't be able to play right away because he's coming off a torn ACL.
Detroit's offense was potent last year, but one thing it couldn't do was sustain a consistent rushing attack. The main reason for this was all of the injuries the running backs incurred. Jahvid Best suffered multiple concussions, which was terrible news for a small, but electrifying runner who dealt with this issue at Cal. Mikel LeShoure missed the entire 2011 campaign because of a torn Achilles. He was then arrested for marijuana possession this offseason. Kevin Smith took over in November and looked impressive - until he too went down with a malady. All three of these backs are talented, but are extremely brittle. They're all expected to miss time in 2012.
2012 Detroit Lions Defense:
The Lions built their defense by focusing on the defensive line, and that unit did not disappoint in 2011. The team finished 10th in sacks, racking up 44 of them. Leading the charge was Cliff Avril, who notched 11 sacks. Kyle Vanden Bosch, meanwhile, collected eight sacks of his own. Of course, the two defensive ends were aided by Ndamkukong Suh's presence. The Pro Bowl defensive tackle was a force in the interior. He accumulated only four sacks, but pressured the quarterback very often, which allowed the ends to collapse the pocket.
Avril, Vanden Bosch and Suh all had issues containing the run, however. That, along with Detroit's wide-nine formation, contributed to the team's 26th ranking versus ground attacks (4.89 YPC). Avril and Suh also had issues with penalties; the two combined for 20 of them. Of course, Suh's most egregious infraction was kicking a Packer lineman on the ground on Thanksgiving, which resulted in a suspension. However, penalties were a season-long problem for the Lions, who would often self-destruct. The team needs to be much more disciplined if it wants to advance deep into the playoffs.
The rest of the defensive front is stout. Detroit has a deep defensive line rotation. Defensive tackles Corey Williams and Sammie Lee Hill are both strong run-stuffers, while second-year Nick Fairley has all the potential in the world. He just needs to get his head on straight and stop being arrested twice per offseason. Meanwhile, reserve ends Lawrence Jackson and Willie Young rushed the passer very effectively.
Given how much pressure Detroit generates, one would assume that the team contains aerial attacks pretty well. That assumption is incorrect, however, as the Lions surrendered a mind-boggling 1,612 passing yards in their final four games of the season, including the playoff loss to the Saints in which Drew Brees threw for 466 yards. The secondary absolutely had to improve this offseason. It'll be a bit better than it was this past January.
The Lions lost the oft-torched Eric Wright to the Buccaneers and replaced him with the duo of third-round rookie Dwight Bentley and free agent Jacob Lacey. It's unclear how the former will play, while the latter isn't bad, but isn't anything to write home about either. The two will provide depth at the very least, and one of them could challenge Aaron Berry for the right to start across from Chris Houston, who surrendered a solid 52.9 completion percentage in 2011.
So, why will Detroit's secondary be better than it was in January? Because stud free safety Louis Delmas will actually be healthy, assuming Titus Young doesn't punch him several more times. Delmas was knocked out with a knee injury on Thanksgiving and didn't play again until the aforementioned battle against the Saints. It was very clear that Delmas wasn't healthy, as Brees quickly discovered this and exposed the hobbled safety. A 100-percent Delmas is huge because strong safety Amari Spievey stinks.
The linebacking corps, meanwhile, received a huge boost when the team re-signed Stephen Tulloch. The Lions weren't in the best cap position, so retaining both Avril and Tulloch didn't seem possible entering the offseason. However, there wasn't much of a market for inside linebackers, even for players as talented as Tulloch, so Detroit was able to keep him at a very cheap price (5 years, $25.5 million).
There is some concern with Tulloch, however, because he's developed knee tendinitis. He insisits it's nothing major, but he may not be able to practice until training camp. If he's OK, the linebacking corps will look pretty good. Justin Durant, manning the strong side, is a good two-down run-defender. Weakside linebacker DeAndre Levy struggled last year, but perhaps he'll be able to rebound; he was solid the prior season.
2012 Detroit Lions Schedule and Intangibles:
The Lions, historically, have one of the worst home-field advantages in the NFL, owning a horrendous 58-70 record since 1996. But that's nothing compared to their 27-102 road mark during that span. Things have turned around, however, as Detroit was 5-3 as a host and 5-4 as a visitor in 2011. The team needs to play better at Ford Field.
In the five years prior to 2010, the Lions didn't have a single real special-teams touchdown (the only one was a fluke score by Casey Fitzsimmons off an onsides kick). Even worse, they had given up NINE returns. Well, the latter figure is now up to 13 (two in 2011). Stefan Logan was decent on kick returns, but was outgained on 4.5 yards on punts.
Jason Hanson just turned 42 in June. Despite this, he drilled 24-of-29 attempts last year, including 5-of-7 from 50-plus. It's amazing how he's been able to kick this well for so long.
Ryan Donahue was one of the league's worst punters last year, averaging 42.7 yards per boot with 13-of-49 attempts pinned inside the 20.
The Lions have so many easy games on their slate. This includes: Rams (home), Titans (road), Vikings (twice), Seahawks (home), Jaguars (road), Colts (home) and Cardinals (road). This makes up for having to deal with the Packers and Bears twice.
2012 Detroit Lions Positional Rankings (1-5 stars):
| | | | | | |
| --- | --- | --- | --- | --- | --- |
| Quarterbacks | | Offensive Line | | Secondary | |
| Running Backs | | Defensive Line | | Special Teams | |
| Receivers | | Linebackers | | Coaching | |
2012 Detroit Lions Analysis:
The Lions have one of the most talented rosters in the league. They now have to play up to that talent level. They must avoid stupid penalties and mistakes that resulted in losses last year. They also have to stop getting into legal trouble. If they can do all that, and if Calvin Johnson can elude the dreaded
Madden
Curse, there's no telling how far this team can go.
Projection:
11-5 (Tied 2nd in NFC North)
2012 Fantasy Football Rankings
More
2012 NFL Season Previews
*** 2012 NFL DRAFT GRADES, OFFSEASON NEEDS BELOW COMMENT BOARD ***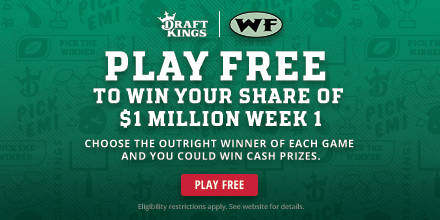 2012 NFL Draft Grade: A
Goals Entering the 2012 NFL Draft:
The Lions believe in drafting the best player available. If they were to focus on certain positions, however, they would undoubtedly fix their atrocious secondary. If you watched New Orleans score at will against Detroit in the playoffs, you know why this area needs to be addressed. Meanwhile, a franchise left tackle is something that has eluded the Lions for years.
2012 NFL Draft Accomplishments:
I've been saying for years that the Lions had to find a blind-side protector for Matthew Stafford. Well, they finally were able to do just that while sticking with their "best player available" strategy. Riley Reiff, once considered a top-10 prospect, was a major steal at No. 23. He shouldn't have gotten past the teens.
The Lions, as usual, did a great job of adding talent to their roster. The secondary was addressed with Dwight Bentley and Chris Greenwood, both of whom were good values where they were chosen. Two linebackers, Ronnell Lewis and Travis Lewis, were steals. Ryan Broyles, meanwhile, didn't fill a need, but he should be a dynamic weapon for Ser Stafford.
Detroit once again walked away from Draft Weekend as one of the big winners. Martin Mayhew has done a phenomenal job of completely turning this franchise around.
2012 NFL Draft Individual Grades:
23. Riley Reiff, OT, Iowa: A+ Grade
History repeats itself. Two years ago, Iowa tackle Bryan Bulaga was a top-10 prospect who dropped to the 20s. That pick worked out really well, and I'll be shocked if the Lions don't have similar success with Riley Reiff. Detroit really needed a tackle to protect Matthew Stafford, and Reiff was the best player on the board. Great move.
54. Ryan Broyles, WR, Oklahoma: B Grade
Hmm... maybe the Vikings should have drafted Morris Claiborne after all. This is crazy. If Ryan Broyles pans out, how are teams going to stop their offense? Broyles, if healthy, should be a good player for Matthew Stafford, who will need someone to throw to once Calvin Johnson suffers from the Madden Curse. I have to wonder though, why not improve the defense? I feel like there were better prospects available, but I don't have a problem with this selection.
85. Dwight Bentley, CB, Louisiana-Lafayette: A Grade
The Lions do what they do most of the time - they select the best player available. Dwight Bentley could have possibly been selected at the very end of Round 2, so Detroit is getting really good value with him. He obviously fills a need as well; it's been well-documented how anemic the Lions' secondary is.
125. Ronnell Lewis, OLB, Oklahoma: A+ Grade
I'm not sure how the hell Ronnell Lewis fell into Round 4 (let alone Round 3). The Lions are getting a major steal. They don't need a linebacker in terms of a starter, but Lewis is way too good to pass up at this juncture.
138. Tahir Whitehead, DE/OLB, Temple: D Grade
I thought the Lions took the best player available? Tahir Whitehead was a seventh-round prospect. I also don't see how he fits into Detroit's defense. He should have been drafted by a team to be a 3-4 rush linebacker.
148. Chris Greenwood, CB, Albion: B Grade
No surprise that the Lions selected a second cornerback. They really needed help at the position. Chris Greenwood has good upside and fits the range in the middle of Round 5.
196. Jonte Green, CB, New Mexico State: C Grade
Detroit really wants to fix the cornerback position. I don't think many people had Jonte Green as a draftable prospect, however.
223. Travis Lewis, OLB, Oklahoma: A+ Grade
Another Oklahoma linebacker. Another steal. Another A+. This new Lions regime knows how to draft. The only question is, why didn't they fire Matt Millen sooner?
Season Summary:
Finally. Lion fans endured a decade of horrible players, Matt Millen madness and zero postseason appearances, but at long last, their team finally reached the playoffs. Just getting there won't be enough next year, however. Detroit will be expected to contend for the Super Bowl.
Offseason Moves:
Lions sign SS Sean Jones
Lions re-sign DT Sammie Lee Hill
Lions re-sign OT Corey Hilliard
Patriots sign OLB Bobby Carpenter
Lions re-sign RB Kevin Smith
Lions sign DE Everette Brown
Lions re-sign TE Will Heller
Lions re-sign ILB Stephen Tulloch
Lions re-sign OLB Ashlee Palmer
Lions re-sign DT Andre Fluellen
Lions sign CB Jacob Lacey
Lions re-sign OT Jeff Backus
Lions re-sign QB Shaun Hill
Lions re-sign S Erik Coleman
Buccaneers sign CB Eric Wright
Lions cut TE Will Heller
Lions franchise DE Cliff Avril


Offseason Needs:
Left Tackle: The Lions have avoided upgrading the left tackle position for years, but they'll finally be forced into it because Jeff Backus is a free agent. Detroit doesn't draft for need whatsoever, so don't expect the front office to pull the trigger on Zebrie Sanders this April unless they really love him. Drafted Riley Reiff; re-signed Jeff Backus


Cornerback: Chris Houston is a solid starting corner, but the oft-torched Eric Wright is a free agent. The Lions needed an upgrade anyway, and I'm sure they wouldn't hesitate to grab Alfonzo Dennard if he drops down to them this April. Drafted Dwight Bentley; signed Jacob Lacey


Strong Safety: Amari Spievey was brutal all year, and he saved his worst performance for the postseason loss at New Orleans. Detroit will have to find a solution via free agency because this draft class is weak at the safety position. Signed Sean Jones


Defensive End: Cliff Avril is going to command a ton of money this offseason. If the Lions let him walk, they'll have to find another potent pass-rusher somewhere. Someone like Vinny Curry would make sense in the second round of the 2012 NFL Draft. Franchised Cliff Avril; signed Everette Brown


Center: The center position is one of three areas that needs to be upgraded up front. Dominic Raiola isn't any good, and he just turned 33 in December.


Linebacker: If Detroit doesn't retain free agent Stephen Tulloch, it'll need to acquire a capable replacement at either inside or weakside linebacker, depending on where it wants to use DeAndre Levy. Re-signed Stephen Tulloch; drafted Ronnell Lewis


Right Tackle: Gosder Cherilus isn't terrible, but he can definitely be upgraded. The Lions have too many areas to fix, however, so they may give him another year at the right tackle slot.


Running Back Depth: It's almost a certainty that Jahvid Best and Kevin Smith will get hurt next year. Mikel Leshoure is coming off a torn Achilles. The Lions will have to add insurance in the middle rounds. Re-signed Kevin Smith


Backup Quarterback: The Lions will need a reliable backup quarterback if Shaun Hill and Drew Stanton depart. Re-signed Shaun Hill


Punter: Ryan Donahue did a poor job as a rookie this past season.


2012 NFL Free Agent Signings:
Sean Jones, SS, Buccaneers. Age: 30. -- Signed with Lions
Jacob Lacey (RFA), CB, Colts. Age: 25. -- Signed with Lions (1 year)



Detroit Lions Free Agents:

Salary Cap: TBA.
Stephen Tulloch, ILB, Lions. Age: 27.
Re-signed with Lions (5 years)

The Lions committed Grand Theft Linebacker when they signed Stephen Tulloch to a 1-year, $3.25 million deal this past offseason. They won't be able to get him so cheap this time. Tulloch is one of the top players at his position.


Cliff Avril, DE, Lions. Age: 26.
Franchised by Lions

Though Cliff Avril is a liability in run support, he happens to be a dynamic pass-rusher in a pass-happy league, so he's due for a huge contract. He had 11 sacks and six forced fumbles in 2011.


Sammie Lee Hill (RFA), NT, Lions. Age: 25.
Re-signed with Lions (1 year, $1.26 million)

Sammie Hill is a young, skilled run-stuffer who offers decent pass-rushing ability for someone his size (6-4, 330).


DeAndre Levy (RFA), ILB, Lions. Age: 25.
I guess we know that DeAndre Levy's true position is at inside linebacker because he struggled at the weakside spot this past season.


Kevin Smith, RB, Lions. Age: 25.
Signed with Lions (1 year)

There's no denying that Kevin Smith is really talented, but he's way too injury-prone and unreliable. He's lucky to make it through each week.


Jeff Backus, OT, Lions. Age: 34.
Re-signed with Lions (2 years)

Jeff Backus is a good at run blocking, but he was guilty of 11 penalties and seven sacks this past season. He turns 35 in September, so he obviously doesn't have much left in the tank.


Shaun Hill, QB, Lions. Age: 32.
Re-signed with Lions (2 years)

Shaun Hill has proven himself as one of the top backup quarterbacks in the NFL.


Bobby Carpenter, OLB, Lions. Age: 29. -- Signed with Patriots
Chris Harris, S, Lions. Age: 30.
Drew Stanton, QB, Lions. Age: 28. -- Signed with Jets (1 year)
Eric Wright, CB, Lions. Age: 27. -- Signed with Buccaneers (5 years, $37.5 million) WTF!?
Ashlee Palmer (RFA), OLB, Lions. Age: 26. -- Re-signed with Lions (1 year)
Maurice Morris, RB, Lions. Age: 32.
Andre Fluellen, DT, Lions. Age: 27. -- Re-signed with Lions (1 year)
Corey Hilliard (RFA), OT, Lions. Age: 27. -- Re-signed with Lions (1 year, $1.26 million)
Brandon McDonald, CB, Lions. Age: 27.
Isaiah Ekejiuba, OLB, Lions. Age: 30.
Erik Coleman, S, Lions. Age: 30. -- Re-signed with Lions (1 year)
Leonard Davis, G, Lions. Age: 33.
Maurice Stovall, WR, Lions. Age: 27. -- Re-signed with Lions
Rashied Davis, WR, Lions. Age: 33.
Will Heller, TE, Lions. Age: 31. -- Re-signed with Lions
Jerome Harrison, RB, Lions. Age: 29.
2012 NFL Free Agent Rankings Coming Soon
Divisional Rival History:

Chicago Bears: The teams split in 2011. Chicago had won 10 of 12 before that.


Green Bay Packers: The Packers have won 20 of the last 23 meetings. Detroit beat Green Bay at home in 2010, but Aaron Rodgers missed half the game.


Minnesota Vikings: The Vikings had somehow won 21 of the past 24 meetings prior to 2011. Detroit swept Minnesota this year.



Features to be Posted This Offseason:
2012 NFL Draft Grades (Pick-by-Pick NFL Draft Grades as well - Live on Draft Day!)
Detailed season preview
Fantasy football projections
Positional rankings
Daily updates on free-agent signings


More 2011 NFL Offseason Pages:

DAL / NYG / PHI / WAS /
CHI / DET / GB / MIN /
ATL / CAR / NO / TB /
ARZ / SEA / SF / STL /
BUF / MIA / NE / NYJ /
BAL / CIN / CLE / PIT /
HOU / IND / JAX / TEN /
DEN / KC / OAK / SD /




2012 NFL Offseason Pages


NFL Picks - Oct. 15


2020 NFL Mock Draft - Oct. 13


2019 NFL Mock Draft - Oct. 11


Fantasy Football Rankings - Sept. 5


2019 NBA Mock Draft - Aug. 13


NFL Power Rankings - June 3