New Orleans Saints (Last Year: 13-3)
2012 NFL Season Preview:
Veteran Additions:
G Ben Grubbs, DT Brodrick Bunkley, OLB David Hawthorne, OLB Chris Chamberlain, ILB Curtis Lofton.
Early Draft Picks:
WR Nick Toon, DT Akiem Hicks.
Offseason Losses:
WR Robert Meachem, G Carl Nicks, NT Shaun Rogers, NT Aubrayo Franklin, OLB Jo-Lonn Dunbar, CB Tracy Porter.
2012 New Orleans Saints Offense:
The Saints are a mess. The repercussions from Bountygate has left multiple players and head coaches suspended. Sean Payton is gone for the year. But it's not the end of the world because Drew Brees, one of the elite quarterbacks in the NFL, proved last season that he can still be effective without his head coach and main play-caller.
So, everything will be OK. Maybe. Brees is currently holding out. He reportedly wants $23 million per year, which the Saints are unwilling to give him. It's definitely way too much money when compared to what the other top signal-callers are earning, but one would think that re-signing Brees would be a priority, no matter what the terms, for a team desperate for some positive PR in the wake of Bountygate. That apparently is not the case.
It could get ugly with Brees. As last year's lockout proved, he won't settle for anything less than what he thinks he's worth, and considering what he's done for the city of New Orleans, he's worth a ton. If, however, he and the Saints can come to an agreement, he'll continue to play on a very high level without Payton. The concern will be his supporting cast. Only guard Carl Nicks and pedestrian receiver Robert Meachem are gone, but will the players be focused after everything that has gone down this offseason?
Nicks' departure would have been a huge deal because he was arguably the best guard in the NFL last year. However, the Saints brought in Ben Grubbs, a very worthy replacement. The rest of the front line, meanwhile, has remained intact. Right guard Jahri Evans struggled a bit in 2011, but only because he was plagued with knee issues. He had surgery earlier in the offseason and appears to be 100 percent, so expect him to return to Pro Bowl form. The final lineman in the interior, center Brian De La Puente, was a pleasant surprise last season. An undrafted free agent out of Cal, De La Puente was rock solid as Brees' center in 2011.
The offensive tackles aren't very good, but they aren't exposed very often because Brees releases the football quicker than almost any quarterback in the NFL. The combination of blind-side protector Jermon Bushrod and Zach Streif permitted eight sacks last year - a figure that would have been much higher had they been paired with an inferior signal-caller. Third-year Charles Brown, a second-round pick in 2010, is expected to push Strief for the starting right tackle gig. Brown was in the starting lineup last season until landing on injured reserve with a hip injury.
Meachem, as mentioned, is the only other New Orleans offensive player to depart this offseason. He won't be missed very much because he never lived up to expectations. Besides, Brees, like many of the other elite quarterbacks, has a knack for transforming mediocre wideouts into big stat-producers. Lance Moore is a perfect example. He'll continue to serve as Brees' second-favorite target at the wide receiver position, only behind Marques Colston, who re-signed with the Saints in mid-March.
If Brees can get the most out of average talents, what can he do with an exceptionally skilled player? That's what everyone discovered last year. Second-year tight end Jimmy Graham had a monstrous 2011 campaign, registering a whooping 99 receptions for 1,310 yards and 11 touchdowns. The scary thing is that Graham hasn't even hit his potential yet. He's still learning the nuances of football after being a basketball star for so long.
New Orleans' No. 2 player in terms of receptions wasn't Colston; it was Darren Sproles, formerly of the Chargers. Sproles had just 87 carries, but tallied 603 rushing yards. More impressively, he registered 86 receptions for 710 receiving yards and nine scores all together. Sproles is an incredible safety valve, and he nearly made everyone forget what a bust Mark Ingram was as a rookie. The Saints dealt a first- and a second-round pick for Ingram in the 2011 NFL Draft, but he barely did anything because of lingering injuries. Perhaps he'll eventually stay healthy, but he recently had a knee operation. It was a pretty minor procedure, but it was a reminder that he dropped last April because teams were worried about the long-term status of his knees.
2012 New Orleans Saints Defense:
Conventional wisdom going into the offseason said that the Saints would suffer the most defensively in the wake of Bountygate. Jonathan Vilma and other members of the stop unit would undoubtedly be suspended, while New Orleans as a whole would have to adjust to playing without employing dirty tactics. In an odd turn of events, however, the Saints' defense could actually be better than it was last year.
New Orleans made several quality signings this offseason. Two linebackers were obtained for well below market value. Curtis Lofton, formerly of the Falcons, and David Hawthorne, who played for the Seahawks his entire career, will bolster what used to be the Saints' weakest area. Lofton, who will be playing in the middle, is a premier run defender. Hawthorne, meanwhile, is a well-rounded player who will start at weakside linebacker. Both will be on the field all three downs. Scott Shanle, manning the strong side, is a weak defender, but he'll benefit from having fewer responsibilities this season.
The third major addition via free agency was defensive tackle Brodrick Bunkley, who was excellent in run support for Denver last year. Bunkley cannot get to the quarterback, however, so the Saints will be hoping that Sedrick Ellis can return to form. Ellis was the seventh-overall pick in the 2008 NFL Draft, but has been a major disappointment recently. He's entering the final year of his contract, so he could soon be done as a Saint. Third-round rookie Akiem Hicks, a Canadian with major upside, will push for playing time behind Ellis.
There are some question marks at defensive end as well. Will Smith had just 6.5 sacks last year, and five of them occurred in Weeks 1-8. He won't be able to get off to a hot start again in 2012 because he's been suspended for the first four games of the season. Once he returns to the lineup, he'll start across from second-year left end Cameron Jordan, a first-round pick last April. Jordan was dynamic in run support, but couldn't generate much pressure on the quarterback. Junior Galette, 24, did a better job of that, so perhaps he's earned more playing time this year, especially considering Smith's early suspension.
The Saints will need a better job of getting to the quarterback because they lost starting cornerback Tracy Porter to the Broncos in free agency. Porter had a really pedestrian 2011 campaign, but he had the potential to rebound. New Orleans' new starting corner across from Jabari Greer (54.0 completion percentage last year) is 2010 first-rounder Patrick Robinson, who started eight games this past season. Robinson did a decent job in coverage, so Porter's absence will really have a greater impact on depth more than anything. All New Orleans has behind Greer and Robinson is Johnny Patrick, a second-year defensive back who was chosen in the third round last April.
The safety play has to improve. Strong safety Roman Harper was very fortunate to avoid suspension for Bounygate, but perhaps Roger Goodell figured that letting him be on the field would be an even greater penalty for New Orleans. Harper is a terrific blitzer, but is an abomination in coverage. Free safety Malcolm Jenkins wasn't very good in that department either last season.
2012 New Orleans Saints Schedule and Intangibles:
The Saints used to be pretty miserable at home - 54-66 as hosts from 1992 to 2007 - but they've completely turned it around. The Louisiana Superdome has transformed into a mad house where opposing quarterbacks can't hear anything. In the past four seasons, the Saints are 28-7 as hosts, including a perfect 9-0 last year.
Darren Sproles was a good replacement for Reggie Bush. He scored on a punt return and allowed the Saints to outgain their opponents on both kickoffs and punts.
Garrett Hartley drilled the Super Bowl-clinching field goal in the NFC Championship back in January 2010. He went 20-of-25 the following season, but missed all of 2011 because of a hip injury.
Third-year punter Thomas Morstead had a great season despite the fact that he didn't get much work. He averaged 48.3 yards per kick with 13-of-46 attempts placed inside the 20.
The Saints have many tough non-divisional opponents on their schedule. That includes the Chiefs (home), Packers (away), Chargers (home), Broncos (away), Eagles (home), 49ers (home), Giants (away) and Cowboys (away).
2012 New Orleans Saints Positional Rankings (1-5 stars):
| | | | | | |
| --- | --- | --- | --- | --- | --- |
| Quarterbacks | | Offensive Line | | Secondary | |
| Running Backs | | Defensive Line | | Special Teams | |
| Receivers | | Linebackers | | Coaching | |
2012 New Orleans Saints Analysis:
The Saints are in disarray right now. They have tons of talent on the roster, but all of the Bountygate suspensions (coaches included, of course) are a huge distraction. Re-signing Drew Brees would be just what the doctor ordered, but neither side is budging. The longer Brees holds out, the less of a chance New Orleans has of making the playoffs. It's probable that either the Falcons or Panthers will walk away with the divisional crown.
Projection:
9-7 (3rd in NFC South)
2012 Fantasy Football Rankings
More
2012 NFL Season Previews
*** 2012 NFL DRAFT GRADES, OFFSEASON NEEDS BELOW COMMENT BOARD ***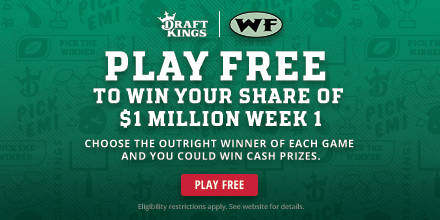 2012 NFL Draft Grade: C
Goals Entering the 2012 NFL Draft:
The Saints don't pick until the third round. Like the Raiders, they'll have to use their picks on depth. New Orleans will concentrate on the defensive side of the ball.
2012 NFL Draft Accomplishments:
It's still a year later, and I don't think the Saints should have traded the No. 27 pick in the 2012 NFL Draft for Mark Ingram. It was just too much to surrender for a back who's not elite like Trent Richardson or Adrian Peterson. He wasn't even the top runner on his college team. That'll impact this grade because it's one of two reasons New Orleans didn't select a player until No. 89.
I feel like the Saints used four of their five selections at least somewhat well. They added depth to areas that needed it, and they didn't reach all that much, save for the Corey White pick. Not bad overall.
2012 NFL Draft Individual Grades:
89. Akiem Hicks, NT, Canada: C+ Grade
The Saints needed defensive tackle help, but Akiem Hicks was a bit of a reach at this juncture. No major big board had him in the top 125. The good news though is that Hicks has enormous upside, so maybe the Saints can turn him into a good player. He's worth the gamble.
122. Nick Toon, WR, Wisconsin: A Grade
Nick Toon could have gone in the third round, so the Saints are getting really good value with him. They're also filling a need because Robert Meachem defected for San Diego.
162. Corey White, S, Samford: D Grade
I don't give out F grades on Day 3. If I did, this would be an F. No major big board had Corey White in the top 500. I didn't think he would even be a priority UDFA.
179. Andrew Tiller, G, Syracuse: B- Grade
The Saints had no depth at guard. This is a bit early for Andrew Tiller, but that's not a major deal in Round 6.
234. Marcel Jones, OT, Nebraska: B Grade
The Saints were looking to upgrade their offensive tackle depth. Marcel Jones is a decent selection. He fits the range and addresses that aforementioned area.
Season Summary:
The Saints should play all of their postseason games at home next time. Their previous two seasons have concluded with a trip to the NFC West champion, so it's becoming clear that they won't be able to reach the Super Bowl again unless they secure homefield advantage.
Offseason Moves:
Saints sign QB Luke McCown
Giants sign DT Shaun Rogers
Saints re-sign OLB Jonathan Casillas
Saints re-sign K John Kasay
Saints re-sign WR/KR Courtney Roby
Redskins sign CB Leigh Torrence
Saints sign ILB David Hawthorne
Rams sign OLB Jo-Lonn Dunbar
Saints sign ILB Curtis Lofton
Broncos sign CB Tracy Porter
Saints sign DT Brodrick Bunkley
Saints sign G Ben Grubbs
Buccaneers sign G Carl Nicks
Chargers sign WR Robert Meachem
Saints re-sign WR Marques Colston
Saints re-sign QB Chase Daniel
Saints re-sign DE Turk McBride
Saints franchise QB Drew Brees
Offseason Needs:
Two Outside Linebackers: New Orleans' linebacker play is a joke. Aside from Jonathan Vilma, everyone must go. Unfortunately, the team doesn't have a first-round pick to fix this problem (Zach Brown would be a great addition). Signed David Hawthorne and Chris Chamberlain


Inside Linebacker: Jonathan Vilma won't be playing for the Saints next year because of Bountygate. Signed Curtis Lofton


Defensive Tackle: Only one Saint defensive lineman had more than four sacks. In a division with Matt Ryan and Cam Newton, this needs to change. An interior pass-rusher is needed. Signed Brodrick Bunkley; drafted Akiem Hicks


Wide Receiver: Marques Colston and Robert Meachem are free agents. Colston already told the media that he won't be taking a hometown discount to stay in New Orleans. Re-signed Marques Colston; drafted Nick Toon


Left Guard: Carl Nicks is a free agent. Because the Saints have to franchise Drew Brees, they won't be able to tag Nicks, meaning he'll be able to test the market. Signed Ben Grubbs


Strong Safety: Roman Harper is constantly abused in coverage. This has to stop at some point.


Interior Offensive Line Depth: The Saints are a bit thin here.


2012 NFL Free Agent Signings:
Ben Grubbs, G, Ravens. Age: 28.
Signed with Saints (5 years, $36 million; $16 million guaranteed)

Ben Grubbs missed half the year with a turf toe injury. He's a talented guard who is a slightly better run blocker than pass protector.


David Hawthorne, ILB, Seahawks. Age: 27.
Signed with Saints (5 years)

David Hawthorne is one of the better inside linebackers in the NFL. He had a nagging knee injury that plagued him throughout 2011, but he still performed on a really high level.


Curtis Lofton, ILB, Falcons. Age: 26.
Signed with Saints (5 years)

Curtis Lofton is a Pro Bowl-caliber linebacker. Re-signing him is Atlanta's No. 1 priority this offseason because he's the soul of the defense.


Brodrick Bunkley, DT, Broncos. Age: 28.
Signed with Saints (5 years, $25 million; $9 million guaranteed)

Brodrick Bunkley had a great year as a run-stuffer, but he offers nothing in the pass-rushing department.


Chris Chamberlain, OLB, Rams. Age: 26.
Signed with Saints (3 years)

Chris Chamberlain is a special teams ace and a solid reserve/two-down spot starter at linebacker. He plays well against the run, but gets lost in coverage.


Elbert Mack, CB, Buccaneers. Age: 26. -- Signed with Saints
Luke McCown, QB, Jaguars. Age: 31. -- Signed with Saints



New Orleans Saints Free Agents:

Salary Cap: TBA.
Drew Brees, QB, Saints. Age: 33.
Franchised by Saints

Drew Brees just turned 33, but he's still going to be one of the elite quarterbacks in the NFL for a few more years. He holds Dan Marino's record for most passing yards in a single season, but he'll need another Super Bowl ring to go down as one of the all-time greats. He'll be franchised.


Carl Nicks, G, Saints. Age: 27.
Signed with Buccaneers (5 years, $47.5 million)

Carl Nicks is arguably the top guard in all of football. He has no weaknesses to his game; his blasts open huge holes for his running back, and he seldom allows a quarterback pressure. He was whistled for only two penalties all year.


Marques Colston, WR, Saints. Age: 29.
Re-signed with Saints (5 years)

Marques Colston's numbers are awesome, but there are two issues here. First, is he just a product of New Orleans' system? And second, if he's willing to take more money to play for a bad team, that'll speak volumes about his priorities. Just ask the Seahawks how they feel about Sidney Rice.


Tracy Porter, CB, Saints. Age: 26.
Signed with Broncos (1 year, $4 million)

Tracy Porter is coming off a down year, but he's still an effective starting cornerback. He'd look much better with a consistent pass rush in front of him.


Robert Meachem, WR, Saints. Age: 27.
Signed with Chargers (4 years, $25.9 million)

It's frustrating, but Robert Meachem has never lived up to his potential. He has talent, but it appears as though he's destined to be a mediocre wideout for his entire career.


Shaun Rogers, NT, Saints. Age: 33.
Signed with Giants

Shaun Rogers stuffed the run well this past season, but offered nothing in terms of rushing the passer.


John Kasay, K, Saints. Age: 42. -- Re-signed with Saints
Jo-Lonn Dunbar, OLB, Saints. Age: 27. -- Signed with Rams
Aubrayo Franklin, NT, Saints. Age: 32.
Pat McQuistan, OT, Saints. Age: 29. -- Signed with Cowboys
Adrian Arrington, WR, Saints. Age: 26.
Turk McBride, DE, Saints. Age: 27. -- Re-signed with Saints (1 year)
John Gilmore, TE, Saints. Age: 32.
Chase Daniel (RFA), QB, Saints. Age: 25. -- Re-signed with Saints (1 year)
Jeff Charleston, DE, Saints. Age: 29.
Ramon Humber (RFA), ILB, Saints. Age: 25.
Leigh Torrence, CB, Saints. Age: 30. -- Signed with Redskins
Courtney Roby, WR/KR, Saints. Age: 29. -- Re-signed with Saints
2012 NFL Free Agent Rankings Coming Soon
Divisional Rival History:

Atlanta Falcons: The Saints have won 10 of 12 in this rivalry. New Orleans can thank Garrett Hartley for missing an overtime field goal during one of those two losses.


Carolina Panthers: The road team has inexplicably won 11 of the previous 17 matchups. The Saints have swept the past two years though.


Tampa Bay Buccaneers: A road-dominated series. The visitor won 12 of the past 18 meetings prior to 2011.



Features to be Posted This Offseason:
2012 NFL Draft Grades (Pick-by-Pick NFL Draft Grades as well - Live on Draft Day!)
Detailed season preview
Fantasy football projections
Positional rankings
Daily updates on free-agent signings


More 2011 NFL Offseason Pages:

DAL / NYG / PHI / WAS /
CHI / DET / GB / MIN /
ATL / CAR / NO / TB /
ARZ / SEA / SF / STL /
BUF / MIA / NE / NYJ /
BAL / CIN / CLE / PIT /
HOU / IND / JAX / TEN /
DEN / KC / OAK / SD /




2012 NFL Offseason Pages


NFL Picks - Oct. 15


2020 NFL Mock Draft - Oct. 13


2019 NFL Mock Draft - Oct. 11


Fantasy Football Rankings - Sept. 5


2019 NBA Mock Draft - Aug. 13


NFL Power Rankings - June 3