This is Charlie Campbell's interview with Minnesota defensive lineman Ra'Shede Hageman. Charlie is reporting live from Mobile, Ala., and he'll be posting interviews throughout the week.

If you want to see other 2014 Senior Bowl Reports, click the link.

Follow me @walterfootball for updates, and stay tuned all week for tons of 2013 Senior Bowl coverage.








Interview with Ra'Shede Hageman at 2014 Senior Bowl
By Charlie Campbell -
@draftcampbell
One of the standouts at the Senior Bowl has been Minnesota defensive tackle Ra'Shede Hageman. The strong and fast Hageman has had a lot of success in Mobile and is doing his part to solidify a first-round grade.
Hageman broke out with an impressive 2012 season and was one of the better interior defensive linemen in the Big Ten. As a junior, he totaled 35 tackles, 7.5 tackles for a loss, two passes broken up, one forced fumble and six sacks. He then saw his share of double teams in 2013, as he recorded 38 tackles, 13 tackles for a loss, seven passes broken up, one interception and two sacks.
WalterFootball.com caught up with Hageman after practice for a quick interview.
What have been some of the coaching points you've been given by the Falcons staff?
"Coming here at first, I was a little rusty. Obviously I got back into it. The coaches were talking to me about staying consistent. I need to practice consistency and do the same thing over and over again."
You helped make Minnesota football relevant again in the Big 10. Was building the program one of the reasons why you decided to come back for your senior year?
"Yeah and at the same time I wanted to graduate and I did that in December. That was part of it, but I wanted to get my degree."
Did you talk to the advisory board or did you know you were coming back?
"I knew I was coming back. I wanted to finish school. That was the most important thing, with football. At the end of the day, football is not a long-term job so I had to plan for the long-term and graduate."
Who are some of the teams that you have met with?
"The Texans and the 49ers, a lot of them really. It is hard to keep track of them. I'm just trying to do my best out here and when I meet with them."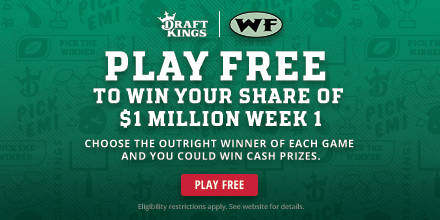 Both of those teams play a 3-4. You played in a 4-3, but you also lined up at times as a zero technique over the center and at end. Do you feel comfortable with any technique on the inside or playing 3-4 end?
"I told the coaches I'm down for whatever and I'm able to do whatever they want."
Which spot or spots do like the most?
"I like everything. In college I was able to play anywhere from the zero technique to the seven, so I think that's a real advantage."
2014 Senior Bowl Home
2014 Senior Bowl Recap
Senior Bowl 2014 NFL Mock Draft
2014 Senior Bowl Quarterbacks Report
Interview with Aaron Donald at 2014 Senior Bowl
Interview with Kyle Van Noy at 2014 Senior Bowl
Interview with Derek Carr at 2014 Senior Bowl
Interview with Jared Abbrederis at 2014 Senior Bowl
2014 Senior Bowl: Thursday's Rumor Mill
Interview with Zack Martin at 2014 Senior Bowl
2014 Senior Bowl: Wednesday's Rumor Mill
Interview with Gabe Jackson at 2014 Senior Bowl
2014 Senior Bowl Wednesday's South Practice Report
2014 Senior Bowl Wednesday's South Prospect Meetings
2014 Senior Bowl Wednesday's North Practice Report
2014 Senior Bowl Wednesday's North Prospect Meetings
Interview with Logan Thomas at 2014 Senior Bowl
Interview with Ra'Shede Hageman at 2014 Senior Bowl
2014 Senior Bowl: Tuesday's Rumor Mill
2014 Senior Bowl Tuesday's South Practice Report
2014 Senior Bowl Tuesday's South Prospect Meetings
2014 Senior Bowl Tuesday's North Practice Report
2014 Senior Bowl Tuesday's North Prospect Meetings
Interview with Tajh Boyd at 2014 Senior Bowl
2014 Senior Bowl Monday's North Practice Report
2014 Senior Bowl Monday's South Practice Report
2014 Senior Bowl Monday's North Prospect Meetings
2014 Senior Bowl Monday's North and South Prospect Meetings
2014 Senior Bowl: Monday's Rumor Mill
2014 Senior Bowl Weigh-In Analysis
2014 Senior Bowl Weigh-In: Quarterbacks
2014 Senior Bowl Weigh-In: Running Backs
2014 Senior Bowl Weigh-In: Wide Receivers
2014 Senior Bowl Weigh-In: Tight Ends
2014 Senior Bowl Weigh-In: Offensive Linemen
2014 Senior Bowl Weigh-In: Defensive Linemen
2014 Senior Bowl Weigh-In: Linebackers
2014 Senior Bowl Weigh-In: Defensive Backs
NFL Picks
- Oct. 15
2020 NFL Mock Draft
- Oct. 13
2019 NFL Mock Draft
- Oct. 11
Fantasy Football Rankings
- Sept. 5
2019 NBA Mock Draft
- Aug. 13
NFL Power Rankings
- June 3