This is Charlie Campbell's interview with BYU outside linebacker Kyle Van Noy. Charlie is reporting live from Mobile, Ala., and he'll be posting interviews throughout the week.

If you want to see other 2014 Senior Bowl Reports, click the link.

Follow me @walterfootball for updates, and stay tuned all week for tons of 2013 Senior Bowl coverage.




Interview with Kyle Van Noy at 2014 Senior Bowl
By Charlie Campbell -
@draftcampbell
Many college football pundits were surprised when BYU linebacker Kyle Van Noy decided to return for his senior season. Playing on the other side of the line from defensive end Ezekiel Ansah, Van Noy had a mammoth junior year and was BYU's best defensive player.
Van Noy was one of the nation's leading sackers in 2012 with 13 quarterback takedowns. The junior also recorded 53 tackles, 22 tackles for a loss, six forced fumbles, two interceptions and five passes batted. Van Noy closed out that season with a game for the ages as he scored two touchdowns against San Diego State.
Van Noy had a moderately disappointing 2013 season, but he still made many impact plays for BYU. Van Noy had 68 tackles with 17.5 tackles for a loss, four sacks, seven passes batted and two interceptions. He had some other splash plays that didn't show up on the stat sheet. After that season, Van Noy appears more likely to be a second-day pick rather than a first-rounder.
At the Senior Bowl, WalterFootball.com joined a media huddle to get in some questions with Van Noy.
What is your main goal on what you wanted to show scouts?
"Everything. Physicality, toughness, high motor, good leadership. I want a team to love my game and love who I am and feel that I can contribute to his team."
You've lined up all the over the place around here and that's a tribute to your versatility. Is there a position that you feel more comfortable at?
"I feel that any position they put me I feel I can be comfortable at with time and management of the coaching. I'm football 24/7, so I feel that where ever I go I can play any position if I work at it."
Ziggy Ansah helped himself a lot here last year, have you talked to him about the Senior Bowl?
"It's funny you say that because I'm kind of the one who taught him how to play football. I was the one in the stories you've heard. I was the one who taught him how to put on his pads and everything. I talk to Ziggy all the time. He told me just to enjoy the process of the Senior Bowl and enjoy coming down here to play the best competition."
Who are some of the teams you've met with?
"I'm not going to say anything much more about that. That's kind of between me and those teams. Just know all 32 teams are looking."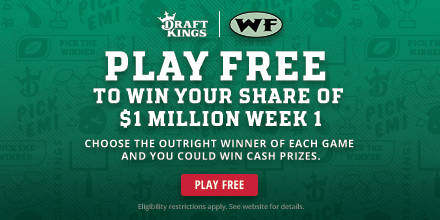 Your numbers were down as a senior, but it looked like BYU wasn't using as a pass rusher as much and had you dropping into coverage more often.
"Yeah and I think a lot of teams ran the ball away from me this year. They designed to go away and I take that as a compliment. I drew more double teams and triple teams and freed up other players, so if you look at the stats of our middle backer, he had the second most tackles in the country and was free to the ball."
Even though your numbers were done, you had a lot of splash plays that didn't show up on the stat sheet. Do you feel that when teams study your senior year tape they will feel that it's as strong as your junior year?
"Yeah I feel like if people go back and watch the tape there is good things that I demonstrated throughout the year. If people watch in depth and know football, I think they can understand the process of my senior year."
2014 Senior Bowl Home
2014 Senior Bowl Recap
Senior Bowl 2014 NFL Mock Draft
2014 Senior Bowl Quarterbacks Report
Interview with Aaron Donald at 2014 Senior Bowl
Interview with Kyle Van Noy at 2014 Senior Bowl
Interview with Derek Carr at 2014 Senior Bowl
Interview with Jared Abbrederis at 2014 Senior Bowl
2014 Senior Bowl: Thursday's Rumor Mill
Interview with Zack Martin at 2014 Senior Bowl
2014 Senior Bowl: Wednesday's Rumor Mill
Interview with Gabe Jackson at 2014 Senior Bowl
2014 Senior Bowl Wednesday's South Practice Report
2014 Senior Bowl Wednesday's South Prospect Meetings
2014 Senior Bowl Wednesday's North Practice Report
2014 Senior Bowl Wednesday's North Prospect Meetings
Interview with Logan Thomas at 2014 Senior Bowl
Interview with Ra'Shede Hageman at 2014 Senior Bowl
2014 Senior Bowl: Tuesday's Rumor Mill
2014 Senior Bowl Tuesday's South Practice Report
2014 Senior Bowl Tuesday's South Prospect Meetings
2014 Senior Bowl Tuesday's North Practice Report
2014 Senior Bowl Tuesday's North Prospect Meetings
Interview with Tajh Boyd at 2014 Senior Bowl
2014 Senior Bowl Monday's North Practice Report
2014 Senior Bowl Monday's South Practice Report
2014 Senior Bowl Monday's North Prospect Meetings
2014 Senior Bowl Monday's North and South Prospect Meetings
2014 Senior Bowl: Monday's Rumor Mill
2014 Senior Bowl Weigh-In Analysis
2014 Senior Bowl Weigh-In: Quarterbacks
2014 Senior Bowl Weigh-In: Running Backs
2014 Senior Bowl Weigh-In: Wide Receivers
2014 Senior Bowl Weigh-In: Tight Ends
2014 Senior Bowl Weigh-In: Offensive Linemen
2014 Senior Bowl Weigh-In: Defensive Linemen
2014 Senior Bowl Weigh-In: Linebackers
2014 Senior Bowl Weigh-In: Defensive Backs
NFL Picks
- Nov. 11
2019 NFL Mock Draft
- Nov. 8
2020 NFL Mock Draft
- Nov. 3
Fantasy Football Rankings
- Sept. 5
2019 NBA Mock Draft
- Aug. 13
NFL Power Rankings
- June 3