This is Charlie Campbell's interview with Fresno State quarterback Derek Carr. Charlie is reporting live from Mobile, Ala., and he'll be posting interviews throughout the week.

If you want to see other 2014 Senior Bowl Reports, click the link.

Follow me @walterfootball for updates, and stay tuned all week for tons of 2013 Senior Bowl coverage.








Interview with Derek Carr at 2014 Senior Bowl
By Charlie Campbell -
@draftcampbell
Fresno State's Derek Carr was one of the most prolific quarterbacks in college football over the past few years. He completed 69 percent of his passes for 5,083 yards with 50 touchdowns and eight interceptions in 2013. Carr displayed a good arm with field vision and intelligence to tear apart WAC secondaries.
Carr (6-2, 215) is built pretty solidly, but he doesn't have elite size. Carr is an inch shorter and a few pounds lighter than his listed numbers. His hand size (9 1/8 inches) is smaller than ideal.
Carr is viewed as a potential first-round pick, but he also needs a strong performance in the lead up to the draft to make sure he goes on Thursday night. WalterFootball.com caught up with Carr at the Senior Bowl to get an idea of his preparation for the NFL.
How has it been working with the Jaguars' coaching staff?
"It went great. There was a lot to work on. Being under center and handing the ball off, footwork wise, I got some things to work on and hopefully I'll get better."
Because of your older brother David Carr, you've been in NFL meeting rooms since you were a teenager. How much has that experience helped you for what you are going through now and breaking into your NFL career?
"Absolutely, it has helped out tremendously. It has been a experience that not a lot of people have had in my position. Hopefully it works out for the best."
Who were some of the NFL receivers that you were throwing to when you were visiting him and working out at team facilities?
"Jabar Gaffney, Andre Johnson, Corey Bradford, Domanick Davis, there were so many guys that I got to meet and hang out with. I remember I tried to run routes against Aaron Glenn, who is now a Jets scout. There are so many great memories there."
Who are some of the teams that are showing interest in you in the early going here?
"There have been a lot. I won't speak for them and I'll let them say what ever they want, out of respect for them. There have been a lot of teams talking to me and it's definitely a good feeling."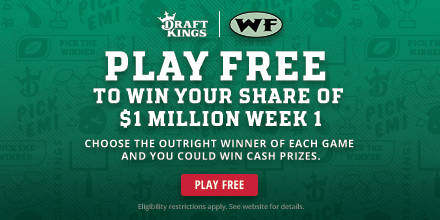 Are there any teams showing more interest in you than others?
"Oh yeah, there are some teams that have had quarterbacks for a long time and there are other teams that have talked to me more, but again I'll leave it up to them."
Are you planning on throwing at the NFL Scouting Combine and working out fully?
"I haven't really thought about it. My main focus has been the Senior Bowl. I haven't talked about the Combine one bit so I don't know."
2014 Senior Bowl Home
2014 Senior Bowl Recap
Senior Bowl 2014 NFL Mock Draft
2014 Senior Bowl Quarterbacks Report
Interview with Aaron Donald at 2014 Senior Bowl
Interview with Kyle Van Noy at 2014 Senior Bowl
Interview with Derek Carr at 2014 Senior Bowl
Interview with Jared Abbrederis at 2014 Senior Bowl
2014 Senior Bowl: Thursday's Rumor Mill
Interview with Zack Martin at 2014 Senior Bowl
2014 Senior Bowl: Wednesday's Rumor Mill
Interview with Gabe Jackson at 2014 Senior Bowl
2014 Senior Bowl Wednesday's South Practice Report
2014 Senior Bowl Wednesday's South Prospect Meetings
2014 Senior Bowl Wednesday's North Practice Report
2014 Senior Bowl Wednesday's North Prospect Meetings
Interview with Logan Thomas at 2014 Senior Bowl
Interview with Ra'Shede Hageman at 2014 Senior Bowl
2014 Senior Bowl: Tuesday's Rumor Mill
2014 Senior Bowl Tuesday's South Practice Report
2014 Senior Bowl Tuesday's South Prospect Meetings
2014 Senior Bowl Tuesday's North Practice Report
2014 Senior Bowl Tuesday's North Prospect Meetings
Interview with Tajh Boyd at 2014 Senior Bowl
2014 Senior Bowl Monday's North Practice Report
2014 Senior Bowl Monday's South Practice Report
2014 Senior Bowl Monday's North Prospect Meetings
2014 Senior Bowl Monday's North and South Prospect Meetings
2014 Senior Bowl: Monday's Rumor Mill
2014 Senior Bowl Weigh-In Analysis
2014 Senior Bowl Weigh-In: Quarterbacks
2014 Senior Bowl Weigh-In: Running Backs
2014 Senior Bowl Weigh-In: Wide Receivers
2014 Senior Bowl Weigh-In: Tight Ends
2014 Senior Bowl Weigh-In: Offensive Linemen
2014 Senior Bowl Weigh-In: Defensive Linemen
2014 Senior Bowl Weigh-In: Linebackers
2014 Senior Bowl Weigh-In: Defensive Backs
NFL Picks
- Oct. 15
2020 NFL Mock Draft
- Oct. 13
2019 NFL Mock Draft
- Oct. 11
Fantasy Football Rankings
- Sept. 5
2019 NBA Mock Draft
- Aug. 13
NFL Power Rankings
- June 3