This is Charlie Campbell's Monday 2014 Senior Bowl Weigh-In Analysis. Charlie is reporting live from Mobile, Ala., and he'll describe what he sees at practice and whom certain prospects talk to all week.

If you want to see other 2014 Senior Bowl Reports, click the link.

Follow me @walterfootball for updates, and stay tuned all week for tons of 2014 Senior Bowl coverage.








2014 Senior Bowl: Weigh-In Analysis
By Charlie Campbell -
@draftcampbell
Senior Bowl Weigh In Analysis
Every year, some players have notable weigh-ins in Mobile. Some players pass the eyeball test, while others disappoint. There are also plenty of players who check in with different numbers than what their colleges listed them. Here is a rundown of some of the notables from the Senior Bowl weigh in on Monday morning.
North Team
The North team had three quarterbacks who basically hit their expected numbers. Clemson's Tajh Boyd (6-0, 222), Miami's Stephen Morris (6-1, 208) and Virginia Tech's Logan Thomas (6-5, 250) are all in the range they were expected to be. Thomas (10 3/4) has some huge hands while Boyd's muscular bulk suggests he has been a dedicated patron of the weight room. Thomas is a real physical specimen. If he performs well this week, his stock could really rise because he has the size and athletic ability that teams yearn for in a starting quarterback.


Notre Dame offensive tackle Zack Martin (6-4, 305) was exactly as he was listed by the Fighting Irish. It was good that Martin wasn't any smaller than expected, however his arm length (32 1/4) is short for tackle and that could cause a lot of teams to project moving Martin inside to guard. If he does slide inside, he would fit best in a zone blocking system.


Minnesota defensive tackle Ra'Shede Hageman (6-6, 318) is put together pretty well with some room to grow in his chest. Scouts that were impressed with Hageman when he walked on stage.


Stanford outside linebacker Trent Murphy (6-5, 252) was an inch shorter and about 10 pounds lighter than listed. Murphy is going to need to add weight if he is drafted by a 4-3 team to play defensive end.


West Virginia defensive end Will Clarke (6-6, 271) has the body to stay as a 4-3 end but also has a frame that he could expand. If he is drafted by a 3-4 team, he could get bigger to play defensive end.


Pitt defensive tackle Aaron Donald (6-0, 288) has a some serious muscle in his chest and arms. He has a huge upper body, and scouts were talking about how he looked stout. Unfortunately, Donald is probably maxed out in terms of weight. He still is very strong for his size and looks like he spends a lot of time in the weight room.







Tennessee defensive tackle Daniel McCullers is the largest man in Mobile. He has biggest measurments in height (6-6), weight (348), wingspan (85 1/2) and arm length (35 5/8) with the second-largest hands (10 5/8). 3-4 teams looking for a nose tackle are going to be watching McCullers closely.


Wisconsin wide receiver Jared Abbrederis (6-0, 189) measured in shorter and lighter than expected. Abbrederis looks like a slot receiver type.


Oregon's Josh Huff is also a slot receiver candidate. Huff (5-11, 201) is very strong and cut up.


If he can run with receivers you can expect some comparisons to the Seahawks cornerbacks with Stanley Jean-Baptiste out of Nebraska. Jean-Baptiste (6-2, 215) is big and has good length. If receivers consistently get separation in man coverage, he'll be projected to safety.


Baylor guard Cyril Richardson (6-4, 343) is big and his weight isn't all bad, but he would be better off turning some flab into muscle.


Missouri outside linebacker Michael Sam (6-0, 260) is very strong for his size. He is shorter than preferred, but at least he has the strength to battle offensive linemen as an edge rusher.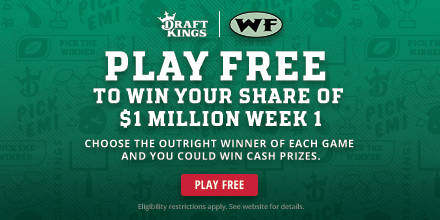 South Team:
Georgia Tech's Jeremiah Attaochu and BYU's Kyle Van Noy both are put together well. Attaochu (6-3, 252) is a little bigger than Van Noy (6-3, 244), but Van Noy has room to grow. Each player looks like they would be fits as 3-4 outside linebackers. They also looked athletic enough during their collegiate careers to potentially have the flexibility to play some on the inside, especially Van Noy. Each one could thrive in the pass rushing one-on-ones this week.


Fresno State quarterback Derek Carr (6-2, 215) is built pretty solid, but he isn't big. Carr is an inch shorter and a few pounds lighter than his listed numbers. Carr's hand size (9 1/8 inches) is smaller than ideal.


Last week at the East-West Shrine, we wrote that Eastern Illinois quarterback Jimmy Garoppolo was smaller than his listed numbers, and that was proven to be a reality. Garoppolo (6-2, 219) is shorter than the 6-foot-3 he was billed to be and also had the smallest hands (9 inches) of any quarterback at the Senior Bowl. Garoppolo wouldn't be considered small, but doesn't have a size attribute really working for him.


Oklahoma cornerback Aaron Colvin (5-11, 186) needs to hit the weight room. He has a slight build that is going to need more strength or big NFL receivers will push him around. Colvin also doesn't have length, as he has some short arms (31 inches).


Mississippi State guard Gabe Jackson is built powerfully and is not flabby. Jackson (6-3, 339) looks like a perfect fit in a power man blocking scheme as road-grading right guard. If he does well in pass rushing one-on-ones, his stock could rise.







Virginia offensive tackle Morgan Moses (6-6, 325) and North Dakota State tackle Billy Turner (6-5, 316) both need to spend time in an NFL strength and conditioning program. They look flabby without a lot of power in their chest and arms. Turner could end up being viewed as a guard depending on how he performs this week.


Florida wideout Solomon Patton (5-8, 179) and Oklahoma wide receiver Jalen Saunders (5-8, 164) both look too small to be NFL receivers. Some prospects like Tavon Austin and DeSean Jackson have beaten the trend, but those players are few and far between.


BYU wideout Cody Hoffman (6-3, 219) is a specimen. He is big, strong and cut up. If Hoffman runs well in practice with the speed to separate, the Senior Bowl could be huge for him.


Arizona State defensive tackle Will Sutton (6-0, 315) had scouts sitting around WalterFootball.com chuckling about his flabby midsection. Sutton gained weight for his senior year, and it was bad weight. He probably would be better off dropping 15 pounds and just living and dying by his speed and explosion.


Virginia defensive end Brent Urban (6-6, 298) is put together well. He has some height, weight and length to him. Urban looks like an ideal five technique defensive end in a 3-4 defense.


2014 Senior Bowl Home
2014 Senior Bowl Recap
Senior Bowl 2014 NFL Mock Draft
2014 Senior Bowl Quarterbacks Report
Interview with Aaron Donald at 2014 Senior Bowl
Interview with Kyle Van Noy at 2014 Senior Bowl
Interview with Derek Carr at 2014 Senior Bowl
Interview with Jared Abbrederis at 2014 Senior Bowl
2014 Senior Bowl: Thursday's Rumor Mill
Interview with Zack Martin at 2014 Senior Bowl
2014 Senior Bowl: Wednesday's Rumor Mill
Interview with Gabe Jackson at 2014 Senior Bowl
2014 Senior Bowl Wednesday's South Practice Report
2014 Senior Bowl Wednesday's South Prospect Meetings
2014 Senior Bowl Wednesday's North Practice Report
2014 Senior Bowl Wednesday's North Prospect Meetings
Interview with Logan Thomas at 2014 Senior Bowl
Interview with Ra'Shede Hageman at 2014 Senior Bowl
2014 Senior Bowl: Tuesday's Rumor Mill
2014 Senior Bowl Tuesday's South Practice Report
2014 Senior Bowl Tuesday's South Prospect Meetings
2014 Senior Bowl Tuesday's North Practice Report
2014 Senior Bowl Tuesday's North Prospect Meetings
Interview with Tajh Boyd at 2014 Senior Bowl
2014 Senior Bowl Monday's North Practice Report
2014 Senior Bowl Monday's South Practice Report
2014 Senior Bowl Monday's North Prospect Meetings
2014 Senior Bowl Monday's North and South Prospect Meetings
2014 Senior Bowl: Monday's Rumor Mill
2014 Senior Bowl Weigh-In Analysis
2014 Senior Bowl Weigh-In: Quarterbacks
2014 Senior Bowl Weigh-In: Running Backs
2014 Senior Bowl Weigh-In: Wide Receivers
2014 Senior Bowl Weigh-In: Tight Ends
2014 Senior Bowl Weigh-In: Offensive Linemen
2014 Senior Bowl Weigh-In: Defensive Linemen
2014 Senior Bowl Weigh-In: Linebackers
2014 Senior Bowl Weigh-In: Defensive Backs








2019 NFL Mock Draft - Sept. 13


Fantasy Football Rankings - Sept. 5


2019 NBA Mock Draft - Aug. 13


2020 NFL Mock Draft - Aug. 1


NFL Power Rankings - June 3


NFL Picks - Feb. 4