This is Charlie Campbell's interview with Notre Dame guard Zack Martin. Charlie is reporting live from Mobile, Ala., and he'll be posting interviews throughout the week.

If you want to see other 2014 Senior Bowl Reports, click the link.

Follow me @walterfootball for updates, and stay tuned all week for tons of 2013 Senior Bowl coverage.








Interview with Zack Martin at 2014 Senior Bowl
By Charlie Campbell -
@draftcampbell
Many were surprised last year when Syracuse left tackle Justin Pugh ended up cracking the top 20 of the first round when he was selected by the New York Giants. Pugh was considered to be undersized and short-armed to be a tackle in the NFL, and while jury is still out on Pugh's long-term position, his drafting in the top 20 seems to have opened up the possibility for other players with similar attributes to being selected that high.
A player who has nearly identical size to Pugh is Notre Dame left tackle Zack Martin. Martin (6-4, 305) was exactly as he was listed by the Fighting Irish. It was good that Martin wasn't any smaller than expected, however his arm length (32 1/4) is short for tackle. That could cause a lot of teams to project moving Martin inside to guard, just like Pugh.
Martin steadily improved over his collegiate career and really finished strongly as a senior. He shut down the nation's leader in sacks in Stanford's Trent Murphy and was absolutely dominant in his collegiate finale against Rutgers.
With his success late in the season and at the Senior Bowl, Martin looks like he has a serious shot of going in the back half of the first round of the 2014 NFL Draft. WalterFootball.com caught up with Martin at the Senior Bowl for a brief interview.
You didn't look rusty at all with how you performed this week.
"I was a little bit, but not too bad. My last game was about three weeks ago. We've been doing stuff down where I train in Florida; working on technique and stuff like that. I was a little rusty in a few areas, but today was a nice first day."
You did well in the one-on-ones against Trent Murphy, who you played a few times in college. Was it nice to have a familiar opponent?
"Yeah, and I'm actually working out with him down in Florida. I've gotten pretty close with him. He's such a great player, and we had some great battles with Notre Dame and Stanford. Going against him and competing is fun."
What are some of the coaching points that the Falcons' staff has given you to get ready for NFL defensive linemen?
"Just little techniques to pick up. Coach [Mike] Tice has been around a long time and has been a head coach. He is a great person to get to know and get some exposure to. He's been doing it along time, picking up tips from him is very helpful."
At Notre Dame, you ran a lot of zone scheme. Is that the scheme you feel that you're a better fit for?
"In college, we were a big power and zone team. I didn't get a whole lot of exposure to man, so I'll just keep working that. We're doing some of that this week, and I enjoyed doing all of it."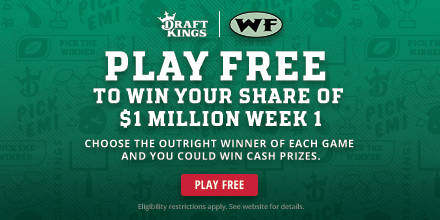 Which teams have you met with at the Senior Bowl?
"In the first few nights. I've met with pretty much every team."
Is there one team that is showing more interest in you than others?
"I wouldn't say there is one. Everybody is just getting to know me a little bit and my background."
2014 Senior Bowl Home
2014 Senior Bowl Recap
Senior Bowl 2014 NFL Mock Draft
2014 Senior Bowl Quarterbacks Report
Interview with Aaron Donald at 2014 Senior Bowl
Interview with Kyle Van Noy at 2014 Senior Bowl
Interview with Derek Carr at 2014 Senior Bowl
Interview with Jared Abbrederis at 2014 Senior Bowl
2014 Senior Bowl: Thursday's Rumor Mill
Interview with Zack Martin at 2014 Senior Bowl
2014 Senior Bowl: Wednesday's Rumor Mill
Interview with Gabe Jackson at 2014 Senior Bowl
2014 Senior Bowl Wednesday's South Practice Report
2014 Senior Bowl Wednesday's South Prospect Meetings
2014 Senior Bowl Wednesday's North Practice Report
2014 Senior Bowl Wednesday's North Prospect Meetings
Interview with Logan Thomas at 2014 Senior Bowl
Interview with Ra'Shede Hageman at 2014 Senior Bowl
2014 Senior Bowl: Tuesday's Rumor Mill
2014 Senior Bowl Tuesday's South Practice Report
2014 Senior Bowl Tuesday's South Prospect Meetings
2014 Senior Bowl Tuesday's North Practice Report
2014 Senior Bowl Tuesday's North Prospect Meetings
Interview with Tajh Boyd at 2014 Senior Bowl
2014 Senior Bowl Monday's North Practice Report
2014 Senior Bowl Monday's South Practice Report
2014 Senior Bowl Monday's North Prospect Meetings
2014 Senior Bowl Monday's North and South Prospect Meetings
2014 Senior Bowl: Monday's Rumor Mill
2014 Senior Bowl Weigh-In Analysis
2014 Senior Bowl Weigh-In: Quarterbacks
2014 Senior Bowl Weigh-In: Running Backs
2014 Senior Bowl Weigh-In: Wide Receivers
2014 Senior Bowl Weigh-In: Tight Ends
2014 Senior Bowl Weigh-In: Offensive Linemen
2014 Senior Bowl Weigh-In: Defensive Linemen
2014 Senior Bowl Weigh-In: Linebackers
2014 Senior Bowl Weigh-In: Defensive Backs
2019 NFL Mock Draft
- Sept. 13
Fantasy Football Rankings
- Sept. 5
2019 NBA Mock Draft
- Aug. 13
2020 NFL Mock Draft
- Aug. 1
NFL Power Rankings
- June 3
NFL Picks
- Feb. 4