This is Charlie Campbell's interview with Clemson quarterback Tajh Boyd. Charlie is reporting live from Mobile, Ala., and he'll be posting interviews throughout the week.

If you want to see other 2014 Senior Bowl Reports, click the link.

Follow me @walterfootball for updates, and stay tuned all week for tons of 2013 Senior Bowl coverage.




Interview with Tajh Boyd at 2014 Senior Bowl
By Charlie Campbell -
@draftcampbell
If you bring up the name Tajh Boyd to NFL scouts and draft analysts, you get a wide range of opinions. Some feel that Boyd could be a late first-round pick. Others feel he belongs on the second day of the draft, while some think he should go on Day 3. The Clemson product has the opportunity to convince some skeptics at the Senior Bowl.
Boyd was one of the better quarterbacks in college football in 2012. The second-year starter completed 67 percent of his passes for 3,896 yards, 36 touchdowns and 13 interceptions. He also ran for 769 yards (514 net) with 10 touchdowns on the ground. In 2013, Boyd completed 69 percent of his passes for 3,851 yards with 34 touchdowns and nine interceptions. He racked up 634 yards (400 net) and 10 touchdowns on the ground, too. Boyd weign-in data at the Senior Bowl measured in at 6-foot, 222-pounds, which met expectations.
WalterFootball.com caught up with Boyd for a quick interview on Monday night to get some perspective on his Senior Bowl experience.
What were some of the coaching points that the Falcons staff gave you to work on this week?
"I just have to continue to be comfortable, not trying to go out there and do too much. We're all out here competing. I'm just going to out go out here and have the best week that I can have. I think I did decent today, but you have to continue to keep on pressing and working."
Does getting in sync with these new wide receivers and offensive line while learning a new limited playbook make it harder from an accuracy perspective?
"Obviously, that has a little bit of an effect. The whole playbook isn't that big, but you have to get comfortable. With the receivers, you don't have a whole two months to work with these guys but it's still important to make it happen."
Who are some of the teams you've had meetings with?
"The Broncos, the Eagles, the Bears, the Raiders. There are more, but I can't think of all of them off the top of my head."
Is there any team or teams that seem to be showing the most interest in you so far?
"I think the Raiders have been showing the most so far. I have a lot of other meetings set up, so we'll just have to see how the week goes."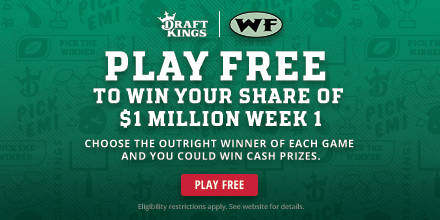 2014 Senior Bowl Home
2014 Senior Bowl Recap
Senior Bowl 2014 NFL Mock Draft
2014 Senior Bowl Quarterbacks Report
Interview with Aaron Donald at 2014 Senior Bowl
Interview with Kyle Van Noy at 2014 Senior Bowl
Interview with Derek Carr at 2014 Senior Bowl
Interview with Jared Abbrederis at 2014 Senior Bowl
2014 Senior Bowl: Thursday's Rumor Mill
Interview with Zack Martin at 2014 Senior Bowl
2014 Senior Bowl: Wednesday's Rumor Mill
Interview with Gabe Jackson at 2014 Senior Bowl
2014 Senior Bowl Wednesday's South Practice Report
2014 Senior Bowl Wednesday's South Prospect Meetings
2014 Senior Bowl Wednesday's North Practice Report
2014 Senior Bowl Wednesday's North Prospect Meetings
Interview with Logan Thomas at 2014 Senior Bowl
Interview with Ra'Shede Hageman at 2014 Senior Bowl
2014 Senior Bowl: Tuesday's Rumor Mill
2014 Senior Bowl Tuesday's South Practice Report
2014 Senior Bowl Tuesday's South Prospect Meetings
2014 Senior Bowl Tuesday's North Practice Report
2014 Senior Bowl Tuesday's North Prospect Meetings
Interview with Tajh Boyd at 2014 Senior Bowl
2014 Senior Bowl Monday's North Practice Report
2014 Senior Bowl Monday's South Practice Report
2014 Senior Bowl Monday's North Prospect Meetings
2014 Senior Bowl Monday's North and South Prospect Meetings
2014 Senior Bowl: Monday's Rumor Mill
2014 Senior Bowl Weigh-In Analysis
2014 Senior Bowl Weigh-In: Quarterbacks
2014 Senior Bowl Weigh-In: Running Backs
2014 Senior Bowl Weigh-In: Wide Receivers
2014 Senior Bowl Weigh-In: Tight Ends
2014 Senior Bowl Weigh-In: Offensive Linemen
2014 Senior Bowl Weigh-In: Defensive Linemen
2014 Senior Bowl Weigh-In: Linebackers
2014 Senior Bowl Weigh-In: Defensive Backs
NFL Picks
- Nov. 14
2019 NFL Mock Draft
- Nov. 8
2020 NFL Mock Draft
- Nov. 3
Fantasy Football Rankings
- Sept. 5
2019 NBA Mock Draft
- Aug. 13
NFL Power Rankings
- June 3