This is Charlie Campbell's interview with Wisconsin wide receiver Jared Abbrederis. Charlie is reporting live from Mobile, Ala., and he'll be posting interviews throughout the week.

If you want to see other 2014 Senior Bowl Reports, click the link.

Follow me @walterfootball for updates, and stay tuned all week for tons of 2013 Senior Bowl coverage.




Interview with Jared Abbrederis at 2014 Senior Bowl
By Charlie Campbell -
@draftcampbell
One of the Senior Bowl's most consistently impressive wide receivers was Wisconsin's Jared Abbrederis. Abbrederis was the Badgers' leading receiver the past three seasons and was the big play element used to stretch Big Ten defenses vertically. He had 78 catches for 1,081 yards with seven touchdowns in 2013.
Abbrederis showed his quickness and route-running in Mobile by consistently gaining separation from defensive backs. Abbrederis may not go in the first two rounds, but he could be a value pick that becomes a weapon as a slot receiver and returner in the NFL.
WalterFootball.com caught up with Abbrederis to discuss his Senior Bowl experience and the draft process.
How has it been working with the Falcons' staff?
"It's been good. I think for the staff its hard for them to coach up your game because they're trying to make sure you know the plays and making sure you get depth. I think that's the biggest thing, getting depth and knowing where you're supposed to be. So that's been the main coaching points that they've given."
Your route running, quickness and hands led to your production in college; are those the attributes that teams are telling you have them excited?
"Definitely. Those are my strengths. I think along with that is knowledge of the game, understanding coverages, knowing where to be at the right spot at the right time. Things like that. That's been the feedback, but you still have to keep working on your craft. You can't be complacent."
You've been doing lots of special teams work in practice. Is that something you're looking to do in the NFL?
"I love doing punt returns. That's my favorite. If I get a chance to that I'll take advantage of that. Special teams is really important and a third of the game, so you have to be willing to do that and I'd be excited to contribute there as well."
Your program and offense has sent a lot of teammates to the NFL in Russell Wilson, Montee Ball, Nick Toon, Peter Konz. Have you sought them out for some advice for the draft process?
"Yeah I talked to Nick the other day. I talked to Bradie Ewing a lot as well. Those guys are giving me some feedback and things to be aware of and just to enjoy the process. It's been good to have guys who've been there before and done it."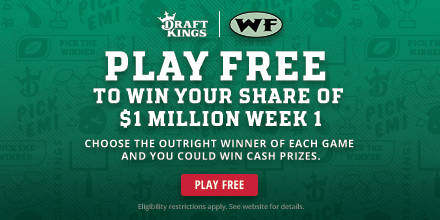 Who are some of the teams you've met with here in Mobile?
"I feel like I've met with everyone. I can't name one team that I didn't."
Are there any teams that stick out as showing more interest than others?
"I couldn't say at this point. It's hard to tell."
2014 Senior Bowl Home
2014 Senior Bowl Recap
Senior Bowl 2014 NFL Mock Draft
2014 Senior Bowl Quarterbacks Report
Interview with Aaron Donald at 2014 Senior Bowl
Interview with Kyle Van Noy at 2014 Senior Bowl
Interview with Derek Carr at 2014 Senior Bowl
Interview with Jared Abbrederis at 2014 Senior Bowl
2014 Senior Bowl: Thursday's Rumor Mill
Interview with Zack Martin at 2014 Senior Bowl
2014 Senior Bowl: Wednesday's Rumor Mill
Interview with Gabe Jackson at 2014 Senior Bowl
2014 Senior Bowl Wednesday's South Practice Report
2014 Senior Bowl Wednesday's South Prospect Meetings
2014 Senior Bowl Wednesday's North Practice Report
2014 Senior Bowl Wednesday's North Prospect Meetings
Interview with Logan Thomas at 2014 Senior Bowl
Interview with Ra'Shede Hageman at 2014 Senior Bowl
2014 Senior Bowl: Tuesday's Rumor Mill
2014 Senior Bowl Tuesday's South Practice Report
2014 Senior Bowl Tuesday's South Prospect Meetings
2014 Senior Bowl Tuesday's North Practice Report
2014 Senior Bowl Tuesday's North Prospect Meetings
Interview with Tajh Boyd at 2014 Senior Bowl
2014 Senior Bowl Monday's North Practice Report
2014 Senior Bowl Monday's South Practice Report
2014 Senior Bowl Monday's North Prospect Meetings
2014 Senior Bowl Monday's North and South Prospect Meetings
2014 Senior Bowl: Monday's Rumor Mill
2014 Senior Bowl Weigh-In Analysis
2014 Senior Bowl Weigh-In: Quarterbacks
2014 Senior Bowl Weigh-In: Running Backs
2014 Senior Bowl Weigh-In: Wide Receivers
2014 Senior Bowl Weigh-In: Tight Ends
2014 Senior Bowl Weigh-In: Offensive Linemen
2014 Senior Bowl Weigh-In: Defensive Linemen
2014 Senior Bowl Weigh-In: Linebackers
2014 Senior Bowl Weigh-In: Defensive Backs
NFL Picks
- Nov. 11
2019 NFL Mock Draft
- Nov. 8
2020 NFL Mock Draft
- Nov. 3
Fantasy Football Rankings
- Sept. 5
2019 NBA Mock Draft
- Aug. 13
NFL Power Rankings
- June 3