This is Charlie Campbell's Tuesday 2014 Senior Bowl Rumor Mill. Charlie is reporting live from Mobile, Ala., and he'll describe what he sees at practice and whom certain prospects talk to all week.

If you want to see other 2014 Senior Bowl Reports, click the link.

Follow me @walterfootball for updates, and stay tuned all week for tons of 2013 Senior Bowl coverage.








2014 Senior Bowl: Tuesday Rumor Mill
By Charlie Campbell -
@draftcampbell
With all the general managers, coaches and scouts in attendance for the Senior Bowl, there is a lot of chatter going around. Here are some of the highlights from the rumormill on Day 2.
There are quarterback-needy teams that are picking high in the first round that like Johnny Manziel as a player, but are afraid of drafting him because of the off-the-field concerns. Manziel's party lifestyle is scary to a lot of teams that can't afford to blow a top-10 pick. Even teammates and coaches at Texas A&M are unsure of how Manziel is going to react when he has millions in his bank account and is an instant celebrity as a NFL quarterback. Those concerns about Manziel are causing some teams to view Teddy Bridgewater and Blake Bortles as safer picks even though they like Manziel's game. Manziel could mitigate that damaged reputation by interviewing well with teams at the Combine and on team visits.







Some believe that former Dolphins guard Richie Incognito is done in the NFL, but WalterFootball.com has learned from sources that they are having internal discussions about signing Incognito. There are a lot of teams that could use help at guard and some feel that Incognito is a player that can help them. Owners could ultimately kill a team signing Incognito, but there are teams out there that are discussing signing him to a league minimum contract with zero tolerance for any misconduct.


Sources with the Atlanta Falcons tell WalterFootball.com that head coach Mike Smith enters the 2014 season on a "warm seat." They aren't ready to say that Smith is on a full blown hot seat, but it has gotten warmer underneath him. They said that Smith has been told this and he understands the situation. Smith has been very up front and accountable about the disappointing 2013 season, and Atlanta feels that Smith and his staff are fully capable of engineering a quick turnaround for the Falcons next fall.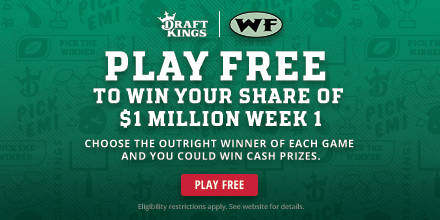 One prospect that hasn't been impressing scouts is Florida State center Bryan Stork. They feel that he's just "a guy" and there isn't anything special about him. Stork isn't overly strong or athletic. Many sources are projecting Stork to be a third-day pick, and he also could have some medical red flags from concussions during his collegiate career.


A lot of general manager candidates were turned off by Tampa Bay giving final say to new head coach Lovie Smith. A few sources were wondering what the point of a general manager would really be with Smith making the final call on draft picks and free agents. Sources say that everybody around the league knows that Smith is great to work for/with, but general managers want to be able to craft a roster. Still, league contacts feel that Tampa Bay landed a good one in Jason Licht. Sources thought the Bucs' best potential hire of the candidates being discussed would have been Redskins director of pro personnel Morocco Brown, but Licht was said to be a good choice as well.


WalterFootball.com will have more practice reports, post-practice interview observations and rumormill entries this week live from Mobile. Follow me or Walt (@walterfootball) for updates.


2014 Senior Bowl Home
2014 Senior Bowl Recap
Senior Bowl 2014 NFL Mock Draft
2014 Senior Bowl Quarterbacks Report
Interview with Aaron Donald at 2014 Senior Bowl
Interview with Kyle Van Noy at 2014 Senior Bowl
Interview with Derek Carr at 2014 Senior Bowl
Interview with Jared Abbrederis at 2014 Senior Bowl
2014 Senior Bowl: Thursday's Rumor Mill
Interview with Zack Martin at 2014 Senior Bowl
2014 Senior Bowl: Wednesday's Rumor Mill
Interview with Gabe Jackson at 2014 Senior Bowl
2014 Senior Bowl Wednesday's South Practice Report
2014 Senior Bowl Wednesday's South Prospect Meetings
2014 Senior Bowl Wednesday's North Practice Report
2014 Senior Bowl Wednesday's North Prospect Meetings
Interview with Logan Thomas at 2014 Senior Bowl
Interview with Ra'Shede Hageman at 2014 Senior Bowl
2014 Senior Bowl: Tuesday's Rumor Mill
2014 Senior Bowl Tuesday's South Practice Report
2014 Senior Bowl Tuesday's South Prospect Meetings
2014 Senior Bowl Tuesday's North Practice Report
2014 Senior Bowl Tuesday's North Prospect Meetings
Interview with Tajh Boyd at 2014 Senior Bowl
2014 Senior Bowl Monday's North Practice Report
2014 Senior Bowl Monday's South Practice Report
2014 Senior Bowl Monday's North Prospect Meetings
2014 Senior Bowl Monday's North and South Prospect Meetings
2014 Senior Bowl: Monday's Rumor Mill
2014 Senior Bowl Weigh-In Analysis
2014 Senior Bowl Weigh-In: Quarterbacks
2014 Senior Bowl Weigh-In: Running Backs
2014 Senior Bowl Weigh-In: Wide Receivers
2014 Senior Bowl Weigh-In: Tight Ends
2014 Senior Bowl Weigh-In: Offensive Linemen
2014 Senior Bowl Weigh-In: Defensive Linemen
2014 Senior Bowl Weigh-In: Linebackers
2014 Senior Bowl Weigh-In: Defensive Backs













2019 NFL Mock Draft - Sept. 13


Fantasy Football Rankings - Sept. 5


2019 NBA Mock Draft - Aug. 13


2020 NFL Mock Draft - Aug. 1


NFL Power Rankings - June 3


NFL Picks - Feb. 4