This is Charlie Campbell's Tuesday 2014 Senior Bowl Practice Report. Charlie is reporting live from Mobile, Ala., and he'll describe what he sees at practice and whom certain prospects talk to all week.

If you want to see other 2014 Senior Bowl Reports, click the link.

Follow me @walterfootball for updates, and stay tuned all week for tons of 2013 Senior Bowl coverage.




Tuesday's 2014 Senior Bowl Practice Report: North
By Charlie Campbell -
@draftcampbell
The North team took the field of Ladd-Peebles Stadium for their second practice of the Senior Bowl. The Atlanta Falcons coaching staff had the players practicing in full pads. Atlanta's staff kept the North squad going at a good pace and at a reasonably physical level. The players started the session with some installation and work in individual position groups. After that the North did a few one-on-one sessions, a few periods of special teams work and a team scrimmage. Here is a rundown of the noteworthy players.
The temperatures were in the 50s and windy. The wind was effecting the passers, especially when throwing to the sideline or downfield. WalterFootball.com spoke with some offensive coaches and they all agreed that Logan Thomas' arm was better than Clemson's Tajh Boyd or Miami's Stephen Morris. The Virginia Tech product could get the ball to the sideline on the deep out throwing into the wind, while Boyd's and Morris's passes took more time to get there.

However, it was a typical showing from Thomas with great physical skill on display but inaccuracy and missed opportunities. In the seven-on-seven and the team scrimmage, Thomas had a number of passes off the mark to open receivers. He threw over the head of a receiver in double coverage on the team scrimmage, and in some ways, he was fortunate as the defensive backs were in good position to make a play on the ball. Thomas had a receiver running wide open down the sideline into the end zone for a potential 50-yard touchdown, but held onto the ball too long and didn't anticipate the receiver coming open quick enough. That led to a pass thrown too late, so a safety was able to come over the top and break up the ball at the goal line. Scouts and coaches really like Thomas' physical skill set, but his play continues to fall short of where it could be.


Clemson quarterback Tajh Boyd had a mixed day. He had some nice plays and also made some mistakes. Boyd fired a nice bullet to Wisconsin tight end Jacob Pederson in zone coverage during the team scrimmage. Boyd used his mobility to escape pressure on a few plays and threw a fastball to Wisconsin's Jared Abbrederis for a completion on a slant.

Boyd has room for improvement on his accuracy. He also seems to be out of sync with these receivers. Boyd leads them too often, and it appears he is expecting them to be faster than they are. That is somewhat understandable considering since Boyd is used to throwing to passes to Sammy Watkins, DeAndre Hopkins and some other young talents at Clemson. However, Boyd needs to improve his ball placement and accuracy going forward.


The same could be said for Miami's Stephen Morris. In the team scrimmage, he had a good completion that found Oregon wide out Josh Huff open in zone coverage for a gain in the middle of the field. Morris also had a well-thrown pass to Pedersen running down the middle seam, but the tight end dropped the ball.







Of the wide receivers on the North squad, Huff and Abbrederis are the most consistent. Both look like nice weapons as slot receivers in the NFL.


West Virginia running back Charles Sims has been solid through two days as well. He had a good gain on a screen pass in the team scrimmage as he set up his blocks and pulled away downfield. Sims has nice vision and is put together. He is a sleeper back who could turn into a nice contributor.


The defensive lineman who had the best practice was Minnesota defensive tackle Ra'Shede Hageman. He was an absolute force at beating offensive linemen with power and speed. Hageman beat Colorado State center Weston Richburg with a bull rush. A strong rip was employed to gain leverage on Michigan's Michael Schofield as Hageman surged his way into the marker. Hageman also rocked Zack Martin off balance with the initial surge and then used his speed to run by Martin to the quarterback marker. To finish off the one-on-ones, Hageman beat Cyril Richardson with speed and strength. Richburg earned a draw on one play, but overall, Hageman consistently made it into the backfield during the one-on-ones and team scrimmage. The Senior Bowl is letting Hageman demonstrate why he belongs in the first round next May.


Falcons offensive line coach had Zack Martin play guard on Tuesday. He excelled at left tackle for Notre Dame and was phenomenal there on Monday. However, moving him to the inside gave him problems with the size and power of the interior defensive linemen. Martin really struggled with Ra'Shede Hageman, but Hageman is a first-round talent. If Martin (6-4, 305) is moved inside to guard in the NFL, he is going to need to add more power to take on heavy defensive tackles. However, Martin may not have the frame to add much more.


Another defender who had a good day was Louisville outside linebacker Marcus Smith. He beat Martin with a speed rush around the edge in the one-on-ones. During the team scrimmage, Smith was able to charge off the edge and did a nice job of leaping to bat a pass down. He also had a tackle for a loss as he pushed Pedersen into the backfield before shedding him and stuffing Wisconsin running back James White behind the line.

Smith ate up the running backs and tight ends in the blitzing one-one-ones. He beat Pedersen with speed and then pushed him to the side. Smith also beat Marshall tight end Gator Hoskins off the edge, though Hoskins was the only one to win a rep against Smith. Iowa's C.J. Fiedorowicz also lost to Smith's speed rush. The nation's second-leading sacker in 2013, Smith didn't have big impact on the first day, but he was much more active on Tuesday.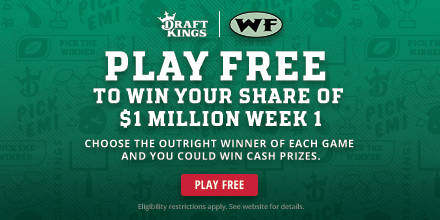 Pittsburgh defensive tackle Aaron Donald was a superstar on Monday. On Tuesday, he had another solid showing, but he didn't dominate like he did in the first session. Donald used his speed to beat Miami's Brandon Linder in the one-on-ones. Donald had draw going against Richburg as he got some pressure in the pocket before being stopped. During the team scrimmage, Donald fired into the backfield to cause an incompletion on a three-step drop by Tajh Boyd. Donald was so disruptive off the snap that the play was going nowhere from the get-go. Through two days, Donald has done well for himself in Mobile.


Miami offensive linemen Brandon Kinder - guard - and Seantrel Henderson -tackle - had some struggles on Tuesday. North Carolina defensive end Kareem Martin beat Henderson with an impressive bull rush. He put the big tackle on roller skates as he pushed Henderson straight back into the backfield. Linder was beaten by Connecticut's Shamar Stephen on a bull rush. Mike Tice was working with Henderson on his hand placement. The Hurricanes tackle has excellent size and a good skill set, he but needs refinement. WalterFootball.com heard from coaches who really like Henderson's skill set.


Stanford outside linebacker Trent Murphy had a better day on Tuesday than his Monday practice. He beat Ohio State offensive tackle Jack Mewhort during the team scrimmage with a speed rush to get what would have been a sack of Logan Thomas. Murphy repeated that when he killed Mewhort with a speed rush to force Tajh Boyd out of the pocket on a rollout. Murphy also had some wins in the one-on-ones and took advantage of Mewhort. Following Monday's practice, this was a nice bounceback performance for Murphy.


An offensive lineman who showed improvement on Tuesday was Clemson's Brandon Thomas. The tackle had an impressive win against Kareem Martin when he rode him around the pocket before pushing Martin into the turf. Thomas rode West Virginia's Will Clarke around the pocket as well.







Washington State safety Deone Bucannon had perhaps the biggest hit of the Tuesday practice when he flew over to the sideline to rock James White about 20 yards downfield after the back broke off a nice run. Bucannon has the reputation of being a hard hitter, which he showed on that play.


While White got blasted on that carry, he had a very impressive session in blitz pickup. That's huge for White as his role in the NFL will probably have a lot of third-down and receiving-back responsibilities. He had a nice win going against Iowa linebacker Christian Kirksey. White finished the session by sliding and sustaining a block against Illinois linebacker Jonathan Brown. White's lone ugly rep came as college teammate Chris Borland beat him with a swim move. White was never the feature back at Wisconsin, and he's helping himself at the Senior Bowl.


Stanford tight end/fullback Ryan Hewitt had an interesting session. He was beaten by Missouri's Michael Sam on a speed rush around the edge, but Hewitt came back to get a nice win against Kirksey. Hewitt also lost a rep to Brown when Brown shed a block and tossed him to the side.


A few other highlights from the blitz-pickup one-on-ones included Kirksey running over Toledo's David Fluellen for a win and beating Fluellen on the rematch with a bull rush. Charles Sims had an impressive win against UCLA's Jordan Zumwalt before losing the next two reps against Zumwalt. Sims and Zumwalt had some good battles going.


WalterFootball.com will have more practice reports, post-practice interview observations and rumormill entries this week live from Mobile. Follow me or Walt (@walterfootball) for updates.


2014 Senior Bowl Home
2014 Senior Bowl Recap
Senior Bowl 2014 NFL Mock Draft
2014 Senior Bowl Quarterbacks Report
Interview with Aaron Donald at 2014 Senior Bowl
Interview with Kyle Van Noy at 2014 Senior Bowl
Interview with Derek Carr at 2014 Senior Bowl
Interview with Jared Abbrederis at 2014 Senior Bowl
2014 Senior Bowl: Thursday's Rumor Mill
Interview with Zack Martin at 2014 Senior Bowl
2014 Senior Bowl: Wednesday's Rumor Mill
Interview with Gabe Jackson at 2014 Senior Bowl
2014 Senior Bowl Wednesday's South Practice Report
2014 Senior Bowl Wednesday's South Prospect Meetings
2014 Senior Bowl Wednesday's North Practice Report
2014 Senior Bowl Wednesday's North Prospect Meetings
Interview with Logan Thomas at 2014 Senior Bowl
Interview with Ra'Shede Hageman at 2014 Senior Bowl
2014 Senior Bowl: Tuesday's Rumor Mill
2014 Senior Bowl Tuesday's South Practice Report
2014 Senior Bowl Tuesday's South Prospect Meetings
2014 Senior Bowl Tuesday's North Practice Report
2014 Senior Bowl Tuesday's North Prospect Meetings
Interview with Tajh Boyd at 2014 Senior Bowl
2014 Senior Bowl Monday's North Practice Report
2014 Senior Bowl Monday's South Practice Report
2014 Senior Bowl Monday's North Prospect Meetings
2014 Senior Bowl Monday's North and South Prospect Meetings
2014 Senior Bowl: Monday's Rumor Mill
2014 Senior Bowl Weigh-In Analysis
2014 Senior Bowl Weigh-In: Quarterbacks
2014 Senior Bowl Weigh-In: Running Backs
2014 Senior Bowl Weigh-In: Wide Receivers
2014 Senior Bowl Weigh-In: Tight Ends
2014 Senior Bowl Weigh-In: Offensive Linemen
2014 Senior Bowl Weigh-In: Defensive Linemen
2014 Senior Bowl Weigh-In: Linebackers
2014 Senior Bowl Weigh-In: Defensive Backs








NFL Picks - Nov. 11


2019 NFL Mock Draft - Nov. 8


2020 NFL Mock Draft - Nov. 3


Fantasy Football Rankings - Sept. 5


2019 NBA Mock Draft - Aug. 13


NFL Power Rankings - June 3