This is Charlie Campbell's interview with Pittsburgh defensive tackle Aaron Donald. Charlie is reporting live from Mobile, Ala., and he'll be posting interviews throughout the week.

If you want to see other 2014 Senior Bowl Reports, click the link.

Follow me @walterfootball for updates, and stay tuned all week for tons of 2013 Senior Bowl coverage.




Interview with Aaron Donald at 2014 Senior Bowl
By Charlie Campbell -
@draftcampbell
The most impressive player at the 2014 Senior Bowl was Pittsburgh defensive tackle Aaron Donald. All week, Donald (6-0, 288) had dominant practices where he caused havoc behind the line of scrimmage. Donald was phenomenal in the pass rushing one-on-ones, as he constantly beat blockers to get to the quarterback.
For those that watched Donald in college, that's no surprise. Donald was superb in 2013, as he had a multi-sack games against Virginia Tech, New Mexico and Virginia. Donald was one of the nation's leaders with 11 sacks and led the country in tackles for a loss with 28.5. He also had 59 tackles with 26.5, two passes batted and four forced fumbles.
After Donald's Senior Bowl performance, many believe he could go in the first round of the 2014 NFL Draft. WalterFootball.com caught up with Donald to discuss his dominant week.
You've stood out here with some great practices. How would you access your performance this week?
"It's been a solid week. It's been to compete with some of the best in college football and play some more football. I think it's been a solid week and I have to transfer that performance to the game on Saturday. ... I've been out of the pads for awhile, so to put the pads back on and compete and hit has been a lot of fun. It's been a good experience."
What are some of the coaching points that the Falcons staff has given you?
"They've gotten to know me a lot and I think that's a plus for them to get to know me as a person off the football field. It's been good to build a relationship with some of the coaches, some of the scouts. It's been real good.
What are some the questions the teams are asking in your meetings?
"The questions have pretty much been about my background. My family life. Where I came from at the college level and some of the technique I work."
Do any teams stand out as showing more interest than others?
"Pretty much all of them. You never know but I've talked to a lot of coaches so we'll see."
With your size, do you feel you have to be in the right scheme? You were a really productive player but in the NFL you have to be in a specific scheme.
"No I'm a defensive lineman. You don't need to be 6-foot-6 to be a solid defensive lineman. I can play the run well and I can play the pass. That's always a plus for a defensive lineman. I feel like I'm an inside guy, but I have experience at nose tackle and the three technique so I feel like I'm a well-rounded guy."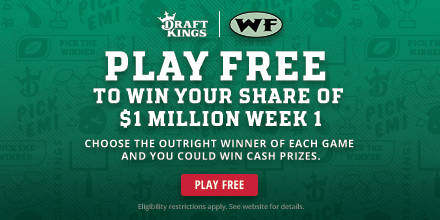 Some think you're best as a three technique, would you disagree with that?
"I feel like I'm a three technique. I feel like that's my position as a football player."
Why?
"I feel like I'm more productive at three tec than other positions."
What's it like working with Falcons defensive line coach Brian Cox?
"It's been good, man. He's a great guy. I love him to death. I've enjoyed being with him these few days. Not only is he a great coach but he's a great person. Being able to talk to him and crack a couple of jokes and get comfortable has been a lot of fun."
2014 Senior Bowl Home
2014 Senior Bowl Recap
Senior Bowl 2014 NFL Mock Draft
2014 Senior Bowl Quarterbacks Report
Interview with Aaron Donald at 2014 Senior Bowl
Interview with Kyle Van Noy at 2014 Senior Bowl
Interview with Derek Carr at 2014 Senior Bowl
Interview with Jared Abbrederis at 2014 Senior Bowl
2014 Senior Bowl: Thursday's Rumor Mill
Interview with Zack Martin at 2014 Senior Bowl
2014 Senior Bowl: Wednesday's Rumor Mill
Interview with Gabe Jackson at 2014 Senior Bowl
2014 Senior Bowl Wednesday's South Practice Report
2014 Senior Bowl Wednesday's South Prospect Meetings
2014 Senior Bowl Wednesday's North Practice Report
2014 Senior Bowl Wednesday's North Prospect Meetings
Interview with Logan Thomas at 2014 Senior Bowl
Interview with Ra'Shede Hageman at 2014 Senior Bowl
2014 Senior Bowl: Tuesday's Rumor Mill
2014 Senior Bowl Tuesday's South Practice Report
2014 Senior Bowl Tuesday's South Prospect Meetings
2014 Senior Bowl Tuesday's North Practice Report
2014 Senior Bowl Tuesday's North Prospect Meetings
Interview with Tajh Boyd at 2014 Senior Bowl
2014 Senior Bowl Monday's North Practice Report
2014 Senior Bowl Monday's South Practice Report
2014 Senior Bowl Monday's North Prospect Meetings
2014 Senior Bowl Monday's North and South Prospect Meetings
2014 Senior Bowl: Monday's Rumor Mill
2014 Senior Bowl Weigh-In Analysis
2014 Senior Bowl Weigh-In: Quarterbacks
2014 Senior Bowl Weigh-In: Running Backs
2014 Senior Bowl Weigh-In: Wide Receivers
2014 Senior Bowl Weigh-In: Tight Ends
2014 Senior Bowl Weigh-In: Offensive Linemen
2014 Senior Bowl Weigh-In: Defensive Linemen
2014 Senior Bowl Weigh-In: Linebackers
2014 Senior Bowl Weigh-In: Defensive Backs
NFL Picks
- Nov. 14
2019 NFL Mock Draft
- Nov. 8
2020 NFL Mock Draft
- Nov. 3
Fantasy Football Rankings
- Sept. 5
2019 NBA Mock Draft
- Aug. 13
NFL Power Rankings
- June 3