This is Charlie Campbell's Thursday 2014 Senior Bowl Rumor Mill. Charlie is reporting live from Mobile, Ala., and he'll describe what he sees at practice and whom certain prospects talk to all week.

If you want to see other 2014 Senior Bowl Reports, click the link.

Follow me @walterfootball for updates, and stay tuned all week for tons of 2013 Senior Bowl coverage.




2014 Senior Bowl: Thursday Rumor Mill
By Charlie Campbell -
@draftcampbell
Senior Bowl Rumormill Thursday
With all the general managers, coaches and scouts in attendance for the Senior Bowl, there is a lot of chatter going around. Here are some of the highlights from the rumormill.
Sources with the St. Louis Rams are sounding secure in giving Sam Bradford another year. The Rams want to make strides toward playoff contention and feel that Bradford was progressing in 2013 before landing his season-ending injury. St. Louis has a lot of young receivers who are developing with Bradford, plus have a draft-day steal in running back Zac Stacy. The Rams will evaluate the quarterbacks, but will mostly likely look to address other areas with the team's two first-round picks.


After speaking with those contacts, the St. Louis Rams are definitely looking to trade down from the second-overall pick. The Rams feel that in order for a good trade market to develop, they need two quarterback prospects to emerge from the group of Louisville's Teddy Bridgewater, Central Florida's Blake Bortles, Texas A&M's Johnny Manziel and Fresno State's Derek Carr.

St. Louis needs two of those players to rise up and be very coveted in case the Texans decide to take one with the first pick. However, if Houston decides to go with Jadeveon Clowney, the Rams only need one quarterback to distance himself in order to open up a trade with a team wanting to move up to get the top-rated quarterback. Even though St. Louis sounds like it is sticking with Bradford, the organization is watching this quarterback class closely.







Speaking of quarterbacks rising, Central Florida's Blake Bortles has been a point of disagreement between some scouts and evaluators. Some feel that Bortles is worthy of a high first-round pick and that his stock could easily rise to be one of the first players off the board. Late in the season, scouts told WalterFootball.com that they viewed Bortles as a late first-round talent who would go higher out of demand at the position.

Sources told WalterFootball.com that Bortles received seven estimations from the NFL Advisory Board when considering entering the 2014 NFL Draft, and all seven came back with first-round grades. Bortles has more size and a bigger skill set than the other first-round prospects - Teddy Bridgewater, Johnny Manziel or Derek Carr. The combination of size and athletic ability led to E.J. Manuel being the first quarterback drafted last April, and that could easily happen again with Bortles.


Falcons owner Arthur Blank was unhappy with the depth on the Atlanta roster in 2013. General manager Thomas Dimitroff responded that the backup players are there to get the team through a game or two, but if they were good starters, they wouldn't be backups; they would be starting somewhere and making multi-million-dollar salaries. As proof of Dimitroff's point, there is no backup who is capable of replacing what Julio Jones means to the Falcons' offense. However with Blank unhappy with the depth, one can expect that Dimitroff will be looking to build up talent behind Atlanta's starters with cheap veterans and draft picks.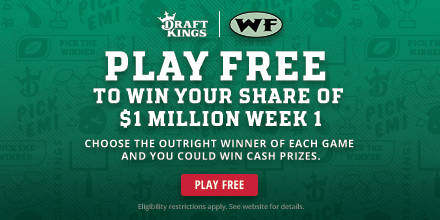 Word out of Alabama is the coaches weren't disappointed that outside linebacker Adrian Hubbard entered the 2014 NFL Draft. WalterFootball.com heard that the Crimson Tide didn't do much of a sales job to try to have Hubbard to return for another season. He had a disappointing 2013 season after coming on strong down the stretch in 2012. When Nick Saban approached Hubbard after a practice this week, Hubbard wasn't exactly jumping for joy to see his old coach. Hubbard looks like he could go as high as the third round and as low as the fifth round.


While many feel that Kansas City Chiefs defensive end Tyson Jackson has been a disappointment since being drafted with the third-overall pick in 2009, there are teams that are interested in signing him in free agency. Sources say that while Jackson hasn't produced big pass-rushing numbers, he is a good run-defender and is a tone setter at the point of attack with size and strength. The Jacksonville Jaguars and Atlanta Falcons are teams that WalterFootball.com has heard are considering making a run at Jackson. With Scott Pioli joining Atlanta, that increases the Falcons' probability of pursuing him considering Pioli drafted Jackson with the Chiefs.


WalterFootball.com will have more practice reports, post-practice interview observations and rumormill entries this week live from Mobile. Follow me or Walt (@walterfootball) for updates.


2014 Senior Bowl Home
2014 Senior Bowl Recap
Senior Bowl 2014 NFL Mock Draft
2014 Senior Bowl Quarterbacks Report
Interview with Aaron Donald at 2014 Senior Bowl
Interview with Kyle Van Noy at 2014 Senior Bowl
Interview with Derek Carr at 2014 Senior Bowl
Interview with Jared Abbrederis at 2014 Senior Bowl
2014 Senior Bowl: Thursday's Rumor Mill
Interview with Zack Martin at 2014 Senior Bowl
2014 Senior Bowl: Wednesday's Rumor Mill
Interview with Gabe Jackson at 2014 Senior Bowl
2014 Senior Bowl Wednesday's South Practice Report
2014 Senior Bowl Wednesday's South Prospect Meetings
2014 Senior Bowl Wednesday's North Practice Report
2014 Senior Bowl Wednesday's North Prospect Meetings
Interview with Logan Thomas at 2014 Senior Bowl
Interview with Ra'Shede Hageman at 2014 Senior Bowl
2014 Senior Bowl: Tuesday's Rumor Mill
2014 Senior Bowl Tuesday's South Practice Report
2014 Senior Bowl Tuesday's South Prospect Meetings
2014 Senior Bowl Tuesday's North Practice Report
2014 Senior Bowl Tuesday's North Prospect Meetings
Interview with Tajh Boyd at 2014 Senior Bowl
2014 Senior Bowl Monday's North Practice Report
2014 Senior Bowl Monday's South Practice Report
2014 Senior Bowl Monday's North Prospect Meetings
2014 Senior Bowl Monday's North and South Prospect Meetings
2014 Senior Bowl: Monday's Rumor Mill
2014 Senior Bowl Weigh-In Analysis
2014 Senior Bowl Weigh-In: Quarterbacks
2014 Senior Bowl Weigh-In: Running Backs
2014 Senior Bowl Weigh-In: Wide Receivers
2014 Senior Bowl Weigh-In: Tight Ends
2014 Senior Bowl Weigh-In: Offensive Linemen
2014 Senior Bowl Weigh-In: Defensive Linemen
2014 Senior Bowl Weigh-In: Linebackers
2014 Senior Bowl Weigh-In: Defensive Backs













NFL Picks - Nov. 14


2019 NFL Mock Draft - Nov. 8


2020 NFL Mock Draft - Nov. 3


Fantasy Football Rankings - Sept. 5


2019 NBA Mock Draft - Aug. 13


NFL Power Rankings - June 3