This is a Monday 2014 Senior Bowl Practice Report by DraftTV's Shane Hallam. Because the North and South practices overlapped, Shane and Charlie exchanged practice reports, with Charlie covering the North and Shane writing about the South.

Charlie is reporting live from Mobile, Ala., and he'll describe what he sees at practice and whom certain prospects talk to all week.

If you want to see other 2014 Senior Bowl Reports, click the link.

Follow me @walterfootball for updates, and stay tuned all week for tons of 2013 Senior Bowl coverage.








2014 Senior Bowl Practice Report
By Shane Hallam - DraftTV.com
Here's the page for Shane's recap: http://drafttv.com/content/2014/01/20/monday-south-practice-report-for-2014-senior-bowl/
Or, here's the video:
2014 Senior Bowl Home
2014 Senior Bowl Recap
Senior Bowl 2014 NFL Mock Draft
2014 Senior Bowl Quarterbacks Report
Interview with Aaron Donald at 2014 Senior Bowl
Interview with Kyle Van Noy at 2014 Senior Bowl
Interview with Derek Carr at 2014 Senior Bowl
Interview with Jared Abbrederis at 2014 Senior Bowl
2014 Senior Bowl: Thursday's Rumor Mill
Interview with Zack Martin at 2014 Senior Bowl
2014 Senior Bowl: Wednesday's Rumor Mill
Interview with Gabe Jackson at 2014 Senior Bowl
2014 Senior Bowl Wednesday's South Practice Report
2014 Senior Bowl Wednesday's South Prospect Meetings
2014 Senior Bowl Wednesday's North Practice Report
2014 Senior Bowl Wednesday's North Prospect Meetings
Interview with Logan Thomas at 2014 Senior Bowl
Interview with Ra'Shede Hageman at 2014 Senior Bowl
2014 Senior Bowl: Tuesday's Rumor Mill
2014 Senior Bowl Tuesday's South Practice Report
2014 Senior Bowl Tuesday's South Prospect Meetings
2014 Senior Bowl Tuesday's North Practice Report
2014 Senior Bowl Tuesday's North Prospect Meetings
Interview with Tajh Boyd at 2014 Senior Bowl
2014 Senior Bowl Monday's North Practice Report
2014 Senior Bowl Monday's South Practice Report
2014 Senior Bowl Monday's North Prospect Meetings
2014 Senior Bowl Monday's North and South Prospect Meetings
2014 Senior Bowl: Monday's Rumor Mill
2014 Senior Bowl Weigh-In Analysis
2014 Senior Bowl Weigh-In: Quarterbacks
2014 Senior Bowl Weigh-In: Running Backs
2014 Senior Bowl Weigh-In: Wide Receivers
2014 Senior Bowl Weigh-In: Tight Ends
2014 Senior Bowl Weigh-In: Offensive Linemen
2014 Senior Bowl Weigh-In: Defensive Linemen
2014 Senior Bowl Weigh-In: Linebackers
2014 Senior Bowl Weigh-In: Defensive Backs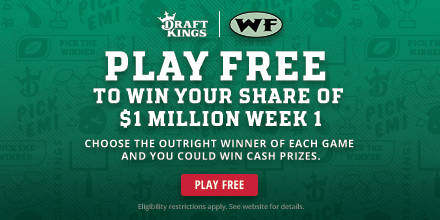 NFL Picks
- Oct. 22
2020 NFL Mock Draft
- Oct. 20
2019 NFL Mock Draft
- Oct. 18
Fantasy Football Rankings
- Sept. 5
2019 NBA Mock Draft
- Aug. 13
NFL Power Rankings
- June 3