By Corey Long -
@CoreyLong
Updated Jan. 1, 2021.
Follow
@walterfootball
for updates.
Jan. 1 Updates
DE Korey Foreman (Corona, CA); scheduled announcement Jan. 2
Foreman (6-4, 262) will make his long-awaited announcement during the U.S. All-American Bowl special on NBC on Saturday afternoon. He was committed to Clemson at one time, but he has long-since backed away from that pledge. The Tigers, however, are still in the picture, along with USC and Arizona State. LSU had also been in the picture for Foreman, but it seems like both parties have moved on.
Foreman already signed his papers during the early signing period and will be an early enrollee, so this announcement is simply a formality and a public declaration. Clemson looked like it was in position to get a second commitment out of Foreman, and much like Alabama swooped up Camar Wheaton in the final days, I think the Tigers could pull the same thing with Foreman. But for now, I am going to go with the hometown pull of the Trojans.
Prediction

USC
OT Tristan Leigh (Fairfax, VA); scheduled announcement Jan. 2
Leigh (6-6, 280), the No. 5 offensive tackle in the 2021 class, is down to a final group of LSU, Florida, Clemson and Oklahoma. It's hard to follow the visits with Leigh because he's been to all four of the programs in his final group on several occasions. Florida has jumped heavily into the mix for Leigh, and he would be a major coup for the Gators coaching staff and notably Dan Mullen, who often gets an unfair rap as not being capable of recruiting the top guys.
Oklahoma and Clemson have a lot going for them, especially when it comes to recruiting offensive linemen. LSU, however, is the school that continues to jump out at me with Leigh. I think all four programs will claim confidence with Leigh and probably should feel that way. But he's continued to visit LSU during the pandemic, and I think that's the school that has really gotten into Leigh's favor.
Prediction

LSU
OT Terrence Lewis (Miami, FL); scheduled announcement Jan. 2
There isn't a recruitment that has me more confused than Lewis' (6-1, 200). The No. 2 inside linebacker in the 2021 class was committed to Tennessee for over six months, but he backed away from that pledge and looked like he would flip to Auburn. Lewis had second thoughts after Auburn fired head coach Gus Malzahn and eventually dropped the Tigers altogether after Bryan Harsin was hired as their new coach.
Tennessee, stayed in the picture after Lewis backed away from his commitment, but now it appears like the Volunteers are eliminated as well. Miami continues to be in the picture, and Lewis recently added Maryland. Maryland coach Mike Locksley pulled a shocker last year when he grabbed Rakim Jarrett from LSU in a surprising flip. Signing Lewis would be another win for Locksley, but I think in this case Lewis will decide to stay close to home and join the Miami Hurricanes.
Prediction

Miami
Dec. 23 Updates
RB Camar Wheaton (Garland, TX); scheduled announcement Dec. 23
One program is going to get an early Christmas gift with the signature of Wheaton (5-11, 188), the No. 2 running back in the 2021 class. Alabama and Oklahoma are the top two programs here, and neither program has a running back in its class currently, so Wheaton is the guy each team is waiting for. The general consensus seems to feel that Oklahoma has an advantage here. Alabama, however, is Alabama, and I'm sure Wheaton watched the SEC Championship Game and saw Najee Harris likely make a case to be one of the top-five finalists for the Heisman Trophy. For Wheaton, there probably isn't a wrong choice, as both programs have shown they know how to spotlight running backs. In this case, it's probably easier to follow the interest, and Wheaton has seemed to figure out ways to get to and around the Oklahoma program even through this pandemic. With that being the case, I expect a Boomer Sooner announcement today.
Prediction

Oklahoma
G Jaeden Roberts (Houston, TX); scheduled announcement Dec. 25
Roberts (6-5, 335) was committed to Auburn right up until the first day of the early-signing period, when he decided to back away from that commitment rather than sign with a program that did not have a head coach. Roberts chose Auburn over Alabama the first time, and now he has a reprieve. Alabama is still pursing the big offensive guard and has a spot in its class for him. There doesn't appear to be much drama with this one.
Prediction

Alabama
Dec. 18 Updates

Ole Miss adds JuCo wide receiver
Junior college wide receiver Qua Davis - Biggersville, MS - received an offer from Ole Miss on Wednesday morning and decided to sign with the Rebels on Thursday over offers from Florida State and West Virginia. Davis (6-3, 210) caught 34 passes for 588 yards and eight touchdowns for Itawamba - Miss. - Community College. He will be a January enrollee, and it's uncertain if he'll have two or three years of eligibility remaining.

Gators grab former Minnesota OT commit Austin Barber
Barber (6-7, 300) committed to Minnesota in May and backed away from that commitment in early November. He was thought to be heading to Mississippi State and was expected to sign with them as of the beginning of December, but Miami made and offer, and there was word that Florida was interested if it could create room.
Earlier on Thursday, it was decided that commit Javonte Gardner was going to have issues signing with Florida, and he decided to make the switch to Jackson State, which opened up room for Barber. From an earlier evaluation: It's often hard to judge Barber on film because he's so much bigger than his opposition that it's easy for him to just use power and size and overwhelm his opponents. Barber is average as an athlete, but he plays with a good base and knows how to use leverage to win the battles he can't win with size. He has to continue work on his technique. He received a B-minus grade.

Jackson State add another former SEC commit
Deion Sanders said he would get Jackson State in the mix for players who could play at major FBS programs, and so far he's been able to back up his words. The highest-rated player in the Tigers' class is quarterback Shedeur Sanders, Deion's son and the No. 13 quarterback in the 2021 class. Sanders' other son, Shilo, will be joining the Tigers as well in a transfer from South Carolina. But beyond the family ties, Sanders has added a few impressive names. One of the big stories from Wednesday was Jackson State pulling a flip of junior college defensive back De'Jahn Warren from Lackawanna Community Colllege. Warren was initially committed to and expected to sign with Georgia. He is considered by many to be the top junior college prospect in the nation.
Jackson State made more news Thursday when offensive tackle Javonte Gardner - Orlando, FL -, who was committed to Florida, made the switch to the Tigers. In this case, there were some academic issues with Gardner signing with Florida, and he might have to wait until February. Gardner instead decided to sign with Jackson State. Warren has a B-plus grade, and Gardner has a B-grade. Sanders has recruited across the country, with prospects from Nevada, California, Texas and Florida. He has also gotten commitments out of the transfer portal from players from Missouri, Florida State, Tennessee and Mississippi State. 247Sports has Jackson State's class ranked 121st, which puts the Tigers' class ahead of Group of Five programs like Southern Mississippi and Tulsa.
OL Bryce Foster (Katy, TX); scheduled announcement date: Dec. 18
Foster (6-4, 328) is the No. 17 interior offensive lineman in the 2021. He is down to Oklahoma and Texas A&M, with the other three finalists being LSU, Oregon and Texas. The Aggies signed four offensive linemen yesterday and are looking for Foster to join Reuben Fatheree as the centerpieces of that group. Oklahoma doesn't have as high of a need for offensive linemen, but the Sooners struck gold early Wednesday morning when they beat out SMU to sign offensive tackle Savion Byrd. If the Sooners can add Foster and running back Camar Wheaton to their class before Christmas, they would be in contention for a top-five ranking. Texas A&M has been trending for Foster for many weeks now, and there seems to be little doubt that he will sign with the Aggies on Friday.
Prediction

Texas A&M
Dec. 17 Update
Top-15 Team Rankings

1. Alabama Crimson Tide
No surprises here. Alabama added a few flips Wednesday, grabbing defensive end Keanu Koht and wide receiver JoJo Earle from LSU's class. Offensive tackles J.C. Latham and Tommy Brockermeyer are as good as it gets for bookends on the line.

2. Ohio State Buckeyes
The Buckeyes got their early-signing period gem over the weekend when No. 1 wide receiver Emeka Egbuka committed. They are still high on the list for blue-chip defensive lineman J.T. Tuimoloau.

3. LSU Tigers
It was an eventful day on the Bayou. The Tigers lost a couple of prospects to their rivals in Tuscaloosa, but No. 3 defensive tackle Maason Smith and No. 20 cornerback Damarius McGhee highlight the Tigers' gains.

4. Georgia Bulldogs
The Bulldogs did not expect to lose top junior college cornerback De'Jahn Warren to Jackson State, but grabbing No. 5 outside linebacker Xavian Sorey from Florida and Alabama is a very good consolation. The Bulldogs have some irons in the fire for the February signing period.

5. Clemson Tigers
Much of Clemson's class was decided, although a flip to grab cornerback Nathaniel Wiggins from LSU was a nice cap on a solid ESD class. Now, we wait until January to see if Korey Foreman joins the class.

6. Notre Dame Fightin' Irish
I like Notre Dame's class a little more than most of the websites. It's a solid group, and there is still a chance that the Fighting Irish can get a flip from running back Audric Estime, who is currently committed to Michigan State.

7. Oklahoma Sooners
The Sooners held off a very tough challenge by SMU to secure offensive tackle Savion Byrd on Wednesday. Oklahoma is trending well for a commitment from top running back prospect Camar Wheaton.

8. USC Trojans
The Trojans grabbed a second quarterback, Jaxson Dart, who's expected to be in the top 20 for his position in the updated January rankings. USC is still very much in play for a top-five class with Korey Foreman and Ceyair Wright on the program's wishlist.

9. Miami Hurricanes
Miami landed No. 1 outside linebacker James Williams and No. 2 defensive tackle Leonard Taylor, both of whom have a chance to be generational talents. Add in No. 4 quarterback Jake Garcia, and it was a good day for the Hurricanes.

10. Texas A&M Aggies
Texas A&M is starting to land the big-time prospects on the lines, and that's going to keep the Aggies in the mix. Adding defensive linemen Tunmise Adeleye on Wednesday puts this class in the top 10.

11. Florida Gators
No. 1 cornerback Jason Marshall and No. 2 safety Corey Collier will assure that Florida continues to compete with any program that wants to call itself "DB U". Keep on eye on wide receiver Marcus Burke. I think he could be a good one.

12. Oregon Ducks
Oregon was playing more defense than offense down the stretch, but the Ducks still hauled in one of the best wide receiver classes in the nation.

13. Tennessee Volunteers
At one time, Tennessee had a top-five class in the summer, but the team was victimized by flips and de-commitments for much of the fall.

14. North Carolina Tar Heels
The Tar Heels were rewarded for an amazing commitment to local recruiting with 14 of their 18 Wednesday signees from North Carolina.

15. Ole Miss Rebels
Lane Kiffin made "Merry Flip-mas" into a real thing. No. 5 tight end Hudson Wolfe. No. 26 quarterback Luke Atlmyer and No. 26 safety M.J. Daniels were all players who flipped to the Rebels over the past two weeks.
Five Sneaky Good Classes

UCLA Bruins
I think the Chip Kelly era at UCLA might be ready to turn a corner. The Bruins got defensive lineman Quintin Somerville to flip from Michigan and added athletes Devin Kirkwood and Josh Moore to the secondary.

Maryland Terapins
Another year and another big flip for Mike Locksley. This year it was No. 7 outside linebacker Branden Jennings. Eventually the on-field results will have to reflect Locksley's success in recruiting.

Pittsburgh Panthers
The Panthers have one of the best defensive line classes in the nation. Everyone knows about Elliot Donald and Naquan Brown, but I think Dorien Ford has some of the best film I've seen this year.

Utah Utes
Utah's class is a reflection of the program's style of football. It's not pretty, it's not flashy, but the players are physical and tough as hell. Linebackers like Ethan Calvert and Mason Tufaga will be stalwarts in the Utes' defense.

N.C. State Wolfpack
There are some good players at the top, like quarterback Aaron McLaughlin and linebacker Jordan Poole, but I think Zyun Reeves might be one of the greatest sleepers in the whole 2021 class.
Dec. 16 (12:55 p.m. Update)
Top-15 Team Rankings (as of 12:55 p.m.)
1. Alabama Crimson Tide
2. Ohio State Buckeyes
3. LSU Tigers
4. Clemson Tigers
5. Georgia Bulldogs
6. Notre Dame Fighting Irish
7. Oklahoma Sooners
8. USC Trojans
9. Miami Hurricanes
10. Florida Gators
11. North Carolina Tar Heels
12. Texas A&M Aggies
13. Oregon Ducks
14. Tennessee Volunteers
15. Ole Miss Rebels

Early Afternoon Notes

Maryland pulls off another big flip, steals LB Branden Jennings from Michigan
Last year, Mike Locksley pulled a shocker when he convinced wide receiver Rakim Jarrett to flip from LSU. This year, the Maryland coach is up to his same tricks, pulling in blue-chip linebacker Branden Jennings, two months after he committed to Michigan. Jennings (6-3, 227), the No. 7 outside linebacker in the nation, committed to Florida State back in February and stuck with the Seminoles until early October. Maryland's class is dominated by defense, with Jennings joining blue-chip defensive end Demeioun Robinson and a solid group of defensive tackles led by Andre Porter.

Minnesota top recruit CB Avante Dickerson opts not to sign
Dickerson (5-11, 170), the No. 13 cornerback in the nation, has decided not to sign with Minnesota and will carry out his recruitment until February. Dickerson committed to the Golden Gophers in mid-April. He is the top prospect out of the state of Nebraska, and the Cornhuskers are pushing hard to keep Dickerson in state. For now, we are going to keep Dickerson as a verbal commitment to Minnesota since he has not officially de-committed.

USC gets its second quarterback in Jaxson Dart
Dart (6-3, 210) was the biggest late-rising prospect of the 2021 recruiting cycle, logging a massive season at Corner Canyon H.S. in Draper, Utah, where he accounted for almost 6,000 yards and a 80 touchdowns. His efforts earned him scholarship offers from UCLA, Arizona State, USC and several others. The Trojans want to rebuild their quarterbacks room as Kedon Slovis approaches his junior, and likely final, season and have now done it with Miller Moss, the No. 7 quarterback in the nation, and Dart, who is likely to break the top 20 in the updated rankings.

LSU has a wild start to the early-signing period
The LSU Tigers started off with the rough morning, as long-time defensive end commit Keanu Koht flipped to Alabama. But you aren't going to keep an aggressive recruiting staff like LSU down for very long. The Tigers did some flipping of their own when they snagged wide receiver Malik Nabers from Mississippi State. The morning was capped off when LSU received a televised commitment from Damarius McGhee, the No. 20 cornerback in the class. With top in-state prospect Maason Smith still out there, LSU is looking for a strong close.

Ole Miss continues to pick off recruit, in the top 15
As a recruiter, Lane Kiffin works like a thief in the night, stealing all of your top prospects while you sleep and getting Ole Miss into the top 15. He pulled Luke Altmyer, the No. 26 quarterback in the nation, from Florida State about two weeks ago. Earlier this week, Kiffin snagged Hudson Wolfe, the No. 5 tight end in the nation, from Tennessee. And on Wednesday morning, the controversial yet affable head coach convinced M.J. Daniels, the No. 26 safety in the nation, to sign with the Rebels and leave his commitment to Mississippi State. Kiffin posted a picture of himself on Twitter this morning with a shirt that read "Merry Flip-mas". 'Tis the season Lane. 'Tis the season.
Dec. 16 Update (9:50 a.m. Update)
DE Tunmise Adeleye (Katy, TX) - No. 6 Defensive End; scheduled commitment date: Dec. 16
Adeleye (6-3, 245) has been a top target for Texas A&M for a while now, and he's one of the prospects who the Aggies staff is counting on to help them get a top-10 recruiting class. With the right luck, Texas A&M could threaten the top five, but without Adeleye, none of that is possible. There was some interest behind Adeleye's visit to Florida this past weekend, but at this stage, I think it was just a trip and Adeleye has been silently committed to Texas A&M for a while.
Prediction

Texas A&M
OT Savion Byrd (Duncanville, TX) - No. 9 Offensive Tackles; scheduled commitment date: Dec. 16
Byrd (6-5, 300) has Oklahoma, SMU and LSU listed among his finalists. It would be a massive shock for him to choose LSU so let's focus on SMU and Oklahoma. Byrd has been a big mystery and hasn't been as upfront about his recruitment as some other prospects would be in his position. In a normal battle of Oklahoma versus SMU, it would be a no brainier to think the Sooners have the advantage, but this doesn't feel like a normal recruitment. By all accounts, Byrd is a prospect who is going to go his own, and I get the feeling that SMU has done a real good job recruiting him. The Mustangs already have a top-20 quarterback, Preston Stone, in the fold. Now, they are trying to get a guy who can protect him.
Prediction

SMU
QB Jaxson Dart (Draper, UT) - Unranked; scheduled commitment date: Dec. 16
In the pandemic world, the states that played high school football had a chance for a late riser to emerge, and Dart (6-3, 205) is that guy. He went from unknown to one of the top west coast prospects after throwing for north of 4,500 yards, rushing for over 1,000 and accounting for 80 touchdowns as a senior. BYU was Dart's school from the get-go, and the Cougars have been in there for the duration. But, the Pac-12 schools are in the mix now. Arizona State and UCLA both have the lure of opportunity in their favor, but USC has been the school to watch and Dart appears primed to commit to the Trojans and take the spot left open by the de-commitment of Jake Garcia.
Prediction

USC
RB Donovan Edwards (West Bloomfield, MI) - No. 3 Running Back; scheduled commitment date: Dec. 16
Edwards (5-11, 190) has been linked with Michigan for a long time, and the Wolverines are in need of top-end running back prospect. Georgia, Notre Dame and Oklahoma are also being mentioned as finalists. I think Notre Dame and Oklahoma have shifted their foci to other running backs, so that leaves this as a Michigan-Georgia battle. All signs point to the Wolverines, but when the Bulldogs want a running back, they have generally gotten them, and they Bulldogs appear pretty set on Edwards. I'm going to go with the Wolverines here, but this is a tough recruiting battle.
Prediction

Michigan
QB Jake Garcia (Loganville, GA)- No. 4 Quarterback; scheduled commitment date: Dec. 16
Garcia (6-3, 200) was committed to USC for well over a year, but he backed away in early December after months of speculation. Soon after Garcia went cross-country to play high school football in Georgia, he was linked as a potential flip to Miami. He has a great relationship with Miami offensive coordinator Rhett Lashley and has been around the campus a few times, including the past week. Florida State was in the picture with Garcia for a second, but the Seminoles took a commitment from Central Florida transfer quarterback MacKenzie Milton, clearing the way for Miami and Garcia.
Prediction

Miami
RB Armoni Goodwin (Trussville, AL) - No. 20 Running Back; scheduled commitment date: Dec. 16
There have been conflicting reports on Goodwin (5-8, 195) since he de-committed from Auburn at the end of November. Originally, the reports were that Goodwin was going to quickly sign with LSU. Then it became that Goodwin was having second thoughts and would wait until February to see what Auburn was going to do with its coaching situation. Now, the word is he'll sign during the early-signing period, and if Auburn and LSU are the finalists, it's highly unlikely Goodwin will commit to a program without a head coach.
Prediction

LSU
CB Damarius McGhee (Pensacola, FL) - No. 20 Cornerback; scheduled commitment date: Dec. 16
McGhee (6-1, 165) was a long-time commit to Tennessee who opened things up a few weeks ago. Tennessee is still in the mix along with Miami, LSU and Ole Miss. All four schools seemed to have had good vibes regarding McGhee over the past week. When Miami coach Manny Diaz mentioned that the Hurricanes could be adding another defensive back to the recruiting class, it could have been a hint to McGhee. LSU has been the program that has been most mentioned with McGhee since his de-commitment. Playing for Tigers' secondary coach Corey Raymond is something that McGhee is very high on. That relationship should put the Tigers over the top.
Prediction

LSU
DT Maason Smith (Houma, LA) - No. 3 Defensive Tackle; scheduled commitment date: Dec. 16
Smith (6-5, 315) is one of the top prizes in the 2021 class, and if LSU is going to have a strong close and challenge for a top-three class nationally, it's going to start with a commitment from the top player in Louisiana and arguably the top defensive lineman in the nation. Alabama and Georgia are also in the battle, as those schools will usually be the finalists for any top defensive lineman in the region. But Smith has been Ed Orgeron's target for a very long time, and with Bo Pelini on the staff now, both coaches have made Smith their No. 1 priority. It would be a major shock for him to end up anywhere other than the Bayou.
Prediction

LSU
OLB Xavian Sorey (Graceville, FL) - No. 5 Outside Linebacker; scheduled commitment date: Dec. 16
Sorey (6-3, 215) has been linked to all three of his finalists - Alabama, Georgia and Florida - over the past few months. Going into the season, it looked like Alabama would be the spot, and some expected Sorey would commit to the Crimson Tide much earlier. But Sorey decided to take his time and has visited Florida and Georgia at least three times apiece. As everything has started to wind down, I feel confident saying that Florida and Georgia are the two schools in play for Sorey. There have been plenty of rumors surrounding Sorey in the final days that put him as a Gator or a Bulldog. As of Tuesday, many more signs are pointing Sorey to Athens than they are to Gainesville.
Prediction

Georgia
Dec. 16 Update
Can anyone push Alabama, Ohio State or Georgia for the No. 1 class?
Technically, the No. 1 recruiting class won't be determined until February. Alabama is sitting on the perch right now - I'm shocked too -, but when I was working the algorithm, Ohio State is very close after the weekend commitment from No. 1 wide receiver Emeka Egbuka. Georgia is also out there and ready to make another charge in the early-signing period. The Bulldogs have landed blue-chip linebacker Small Mondon and cornerback Nyland Green in the past month and are in line for at least one major commitment this week. Beyond those three programs, there's Clemson and LSU, neither of which can be counted out of making a splash.
USC is one program to watch. I don't think the Trojans can get to No. 1, but they can get in the top five if several things go their way. Korey Foreman, the No. 1 player in the country, has USC in his final group, and it's his the hometown program. It is the same situation with blue-chip cornerback Ceyair Wright. Both players are expected to sign this week, but they will not make announcements until January 2 during the All-American Bowl special broadcast.
Will "flip season" be in full effect?
If there was ever an environment ripe for prospects making signing-period switches, it's this year. We've seen a few flips in the past week, and over the weekend, blue-chip cornerback Nathaniel Wiggins flipped from LSU to Clemson. Many prospects have only been able to take virtual visits to schools, so don't be surprised if there are a lot of late switches. The flip rate could be especially high for prospects committed to programs outside of their regions. Last year, the biggest flip came from wide receiver Rakim Jarrett, who made an unexpected move from LSU to Maryland. LSU might lose another receiver this week if long-time commitment JoJo Earle decides not to sign until February.
Quarterback Jake Garcia was a big flip candidate, but he de-committed from USC a couple of weeks ago and appears to be leaning toward Miami. Two more top-25 quarterbacks, Dematrius Davis - Auburn - and Behren Morton - Texas Tech -, are potential flip candidates because of recent coaching changes. Speaking of the Auburn Tigers...
How will Auburn's class hold on without a head coach?
Firing Gus Malzahn was a bold and expensive - $21 million buyout - move for Auburn's football decision makers. Doing it during the week of the early-signing period is really questionable. The Tigers only have 12 commits, so it's not a big class by any means, but they were in the picture for blue-chip linebackers Terrence Lewis and Xavian Sorey. It appears that Auburn is now on the outside looking in for both players.
Finding the right coach is ultimately the most important thing for Auburn, but whoever takes the job will be a little hamstrung for the rest of the 2021 recruiting cycle. Running back Armoni Goodwin, who recently de-committed from Auburn, looked like he was ready to return to the class this week, but will now likely sign in February. Another big target, linebacker Trevin Wallace, appears likely to sign in February as well. It seems like many Auburn commits and targets might wait out the coaching search and see who ends up in the plains.
Could Texas make a splash this week?
After a very public and obvious courtship of Urban Meyer came up empty - for now -, Texas announced it will keep Tom Herman around for 2021, presumably before taking another run at Meyer or another coach who is on that level. While Clay Helton has seemed to take advantage of his return to USC by going undefeated and likely pulling a top-10 class, Herman isn't in the same position with Texas right now.
The Longhorns' currently class sits at 18 players and should be around the top 20, but it's not a dynamic class. Linebacker/defensive end Ja'Tavion Sanders is a stud and a big-time prospect. After that it gets blurry. Cornerback Ishmael Ibraheem ran into legal troubles this week and probably will not sign with Texas this week. There isn't a real standout offensive prospect in the class, which is why Texas is pursuing in-state wide receiver JoJo Earle, who is currently committed to LSU. In-state running back L.J. Johnson is another target, but he won't make his announcement until after the holidays.
Who is in line for a blue-chip running back?
There are still three top-10 running backs undecided and several programs are in the hunt for a feature back. Donovan Edwards, the No. 3 back in the 2021 class, is expected to make his announcement this week. Michigan is the front runner for the Detroit-metro prospect, although Notre Dame, Oklahoma, Georgia and Alabama are all in the hunt with different levels of interest.
Camar Wheaton, the No. 2 back in the class, is scheduled to make his announcement right before Christmas. Oklahoma and Alabama are the top two for the prospect out of Garland, Texas. Look for the Crimson Tide to make a push for Wheaton to sign this week if they feel like he's trending more in their direction. L.J. Johnson, the No. 8 back in the class, has said he'll probably make his decision after the holidays, and he could take it all the way up to the February Signing Day.
Dec. 11 Update
WR Emeka Egbuka (Stellacoom, WA); scheduled commitment date: Dec. 11
Ebugka (6-1, 190), the No. 1 wide receiver prospect in the class, will kick off the first signing period a few days early when he makes his announcement tonight. Oklahoma, Washington, and Ohio State are the final three schools in the mix for Ebugka.
For the longest time, Ohio State has been considered the front runner for Egbuka. The Buckeyes staff has been heavily recruiting him for almost two years, and many people thought he would be one of their earlier commitments in the 2021 class. That didn't happen, and since then the Sooners and in-state Huskies have jumped in the picture. Ebugka took a visit to Oklahoma over the past weekend, and it's hard to find an offense better set up for success in the future, as the Sooners are stacked with young blue-chip quarterbacks and talent under the watchful eye on head coach Lincoln Riley.
Washington can sell Egbuka on the vision of staying home and pairing him up with either of the young blue-chip quarterbacks on its roster, Sam Huard or Ethan Garbers. This is a big test for head coach Jimmy Lake in his first full class. Two of the top-15 prospects in the nation, Egbuka and defensive tackle J.T. Tuimoloau, are from Washington. If Lake can land Egbuka on Friday, it could give the Huskies an advantage for Tuimoloau when he signs in February. I think Washington is a very live underdog for Egbuka, but it's hard to go against the Buckeyes on this one.
Prediction

Ohio State
Nov. 6 Update
S Derrick Davis Jr. (Monroeville, PA); scheduled commitment date: Nov. 7
Davis (6-1, 195) is the No. 3 safety in the nation. He will be choosing from a top three of Ohio State, LSU and Penn State. Unlike many of the top prospects in the nation, Davis has visited all three programs in the past month on his own dime. Ohio State could put the cherry on top of an excellent secondary class by adding Davis to a group that includes Jakalin Johnson, Jordan Hancock and Andre Turrentine. LSU received a commitment from top in-state target Sage Ryan last week - the No. 4 safety. But the Tigers might be out of this race as they also took a second in-state safety, Matthew Langlois, who flipped to the Tigers from Kansas State.
That leaves Penn State and my old belief of following the visits. Davis went to Ohio State last month and visited LSU last week, but he's two hours from Penn State and has been around the Nittany Lions program many times over the past two years. The Nittany Lions had a 3-month stretch in recruiting where they were quiet, but that changed at the end of October and I believe that Penn State is ready to start making big moves in the 2021 class.
Prediction

Penn State
DT Rayshaun Benny (Oak Park, MI); scheduled commitment date: Nov. 9
Benny (6-5, 275) was in the original top-25 list for defensive tackles, although he got pushed out of the update, but he's still on the cusp and is easily among the top-30 defensive tackle prospects in the nation. Michigan and Michigan State are waging the battle for this in-state prospect while Kentucky, Penn State and Arkansas are on the outside looking in.
There won't be many secrets for either program in terms of their relationship with Benny. He's visited Ann Arbor and East Lansing plenty of times. For the longest time, Michigan has been considered the favorite, but the Spartans have come on strong in the last month and are primed to grab the big man in an upset. Benny heading to the Spartans would continue to increase the speculation about Jim Harbaugh's struggles with in-state recruits, while Mel Tucker, fresh off an upset win over the Wolverines last Saturday is on a little bit of a hot streak.
Prediction

Michigan State
Oct. 31 Update
CB Sage Ryan (Lafayette, LA); scheduled commitment date: October 31
Ryan (5-11, 190) is the No. 4-rated cornerback in the nation. He announced a final three of Clemson, Alabama and LSU. Obviously, these schools are blue bloods and would be considered the favorites in any recruiting battle. Clemson has always been on the outside looking in with Ryan. I think in a non-pandemic world, the Tigers would have put on a bigger push for Ryan in these past few months, but that isn't the case here. I don't expect Ryan to choose Clemson on Saturday as Dabo Swinney and his program continue to push to add a game changer to the secondary for the 2021 class.
That leaves Alabama and LSU. The Crimson Tide have the No. 1 class in the 2021 recruiting cycle, overtaking Ohio State after earning the pledge of in-state prospect Ga'Quincy McKinstry, the No. 3 cornerback in the class. If Alabama can pull, Ryan that would surely put the program in a position where we could be looking at the best recruiting class in the past five years. Ryan and McKinstry would set up the Crimson Tide's secondary through the rest of the first half of the 2020s.
LSU has the hometown advantage, but instead of playing defense for Ryan, the team is on the offensive and trying to keep Ryan from jumping to its primary rival in the SEC West. The Tigers' class has been based around making in-state prospects Ryan and defensive tackle Maason Smith their centerpieces with the hopes that California top defensive prospect Korey Foreman will join in as well. Beyond the fear of losing Ryan, the top in-state prospect, to Alabama, it would be a bad look for a staff that has made Ryan their top priority coming off of a championship season.
The trends are going to Alabama right now, but I'm not ready to join. I believe LSU is pulling out all of the stops in the final 24-48 hours to make sure Ryan puts on a purple and gold hat Saturday. At the end of the day, the pull to stay home and be part of the next LSU championship team will be too much for Ryan turn down.
Prediction

LSU
Oct. 24 Update
CB Ga'Quincy McKinstry (Pinson, AL), scheduled commitment date: October 25
McKinstry (6-0, 175) is the No. 3 cornerback in the 2021 class, and he is down to a final three of LSU, Alabama and Auburn. He is one of the best athletes in the class with off-the-charts numbers in terms of his vertical jump. He has led his school to state championships in football and basketball.
McKinstry's ball skills are the best in the class as far as I'm concerned. I think all three schools are in the battle for McKinstry in some form. Alabama appears to be the slight favorite, and although the Crimson Tide are a hair behind Ohio State for the top recruiting class in the nation, the pledge of McKinstry would put them above the Buckeyes and probably in a position where they couldn't be caught without some de-commitments.
Auburn has stuck around for McKinstry and basketball could be one of the big reasons for that since McKinstry would like to play on the hardwood in college too. Of the three programs vying for his services, Auburn has the most successful basketball program right now, under Bruce Pearl, and recently went to a Final Four. LSU still has the reputation of "DB U," and as long as Corey Raymond is coaching the secondary and handling recruiting, the Bayou Bengals are going to be a factor. That staff would love nothing more than to close this cycle with commitments from McKinstry and top defensive line prospect Korey Foreman.
This is a tight battle, but I just don't think basketball is enough of a pull for McKinstry to keep him from committing to the Crimson Tide on CBS All-Access on Sunday.
Prediction

Alabama
Oct. 13 Update
OT Amarius Mims (Bleckley County, GA), scheduled commitment date Oct. 14
Mims (6-7, 300) is the No. 1 offensive tackle in the nation for the 2021 recruiting cycle and one for the top-five-overall prospects in the state. I think he's as close of a sure thing as there is in the 2021 class. He is down to a top five of Georgia, Alabama, Auburn, Tennessee and Florida State. For the most part, I think it's safe to say that Auburn and definitely Florida State are on the outside looking in. I would put Alabama in that next group as well, but I don't ever discount Alabama's chancees with a top guy in the final hours before a commitment.
Georgia and Tennessee seemed to be the two schools that have the beat on Mims. Ironically enough, the Bulldogs and Volunteers played last Saturday, with Georgia putting on a display of dominance on both sides of the line in a 44-21 win. The bottom line is Georgia, under Kirby Smart, is the best team in the nation is better at recruiting players in the trenches. I've had some major questions about the Bulldogs' quarterback recruiting and selection, but when it comes to offensive and defensive linemen, the Bulldogs staff are getting in the best talent.
Georgia isn't going to lose out on the top player in the state, especially when he's an offensive lineman. I think Tennessee has given Mims a lot to think about, but he's going to choose Georgia on Wednesday.
Prediction

Georgia
Oct. 8
The fall updated top recruiting classes are here!
It's a pretty close battle between Ohio State and Alabama, and in reality, it could go either way depending on the preference of a player here or there. For me, it comes down to four positions - quarterback, offensive tackle, pass rusher and cornerback.
Alabama has the best offensive tackle class in the nation. The Crimson Tide have commitments from J.C. Latham and Tommy Brockermeyer, the second- and third-ranked offensive tackles in the nation. Alabama has also secured the commitment of Dallas Turner, the No. 5-rated defensive end, and quarterback Jalen Milroe, who is rated No. 12 among the top-25 quarterbacks in the nation.
Ohio State has commitments from Jack Sawyer, the No. 2 defensive end in the nation, and cornerbacks Jakalin Johnson and Jordan Hancock, the No. 2 and No. 5 cornerbacks respectively. The Buckeyes have also received a commitment from Kyle McCord, the No. 9-ranked quarterback.
So as you can see, things can go either way. Right now, I give Ohio State a very slight edge, but both classes have room for a couple more players and there's a lot left to be decided before the ink dries on the letters of intent.
LSU is rising fast with the third-best class in the nation, and don't be surprised if the Tigers try to get into the conversation for the top class. They appear to be in decent shape with Korey Foreman, the top-rated defensive end in the nation. A big recruiting move like that will get everyone's attention.
Clemson and Tennessee come in at No. 4 and No. 5 respectively. Both classes remain pretty good, but they have faded a bit with some de-commitments. The Volunteers are undefeated and have a big game with Georgia this weekend. An upset against the Bulldogs or maybe the Florida Gators on Dec. 5 could solidify Tennessee's class and give Jeremy Pruitt even more confidence on the trail.
USC, Oregon, Miami, Georgia and Florida make up the next five.
Of the 30 programs that are ranked, the SEC leads the way with nine programs. The Big Ten has eight programs, although just two - Ohio State and Michigan - are in the Top 15. The ACC and Big XII have five programs apiece. Notre Dame is the lone independent in the rankings.
Sept. 26 Updates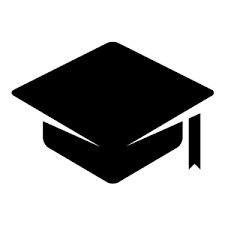 The Pac-12 Will Start 2020 College Football Season on Nov. 6.
I think the Big Ten and the Pac-12 were criticized far too heavily for erring on the side of caution. The people in charge of making decisions made what they felt were the best and safest decisions at the time. I don't have to agree or disagree with it, but I should understand that they are in a position where they have to think about thousands of others whereas I am sitting in my office with my opinion that affects no one but myself. Everything was unknown in August. Now that we're approaching the end of September, everyone has a better idea of what's going to happen this college football season. Games will be played. Games will be postponed and some canceled. And everyone has to have the best contingency plan possible.
With that being said, the Pac-12 is going to do a seven-game schedule and have a conference championship game in the middle of December. It's doubtful that seven games will be enough for the Pac-12 to be involved in the college football playoff. Now, I understand the Big Ten is only playing one more game than the Pac-12, but Ohio State, Michigan and to a lesser extent, Penn State have a much greater value to the system than any Pac-12 team other than USC. That's not to say an 8-0 Oregon team can't slide in there. It might, but the Ducks better be very dominant.
Otherwise, I'm jacked. I love Pac-12 football after dark. I am interested to see if Clay Helton can continue to survive on the hot seat at USC. I'm curious to see if Oregon can run the short table without elite offensive tackle prospect Penei Sewell, who doesn't appear interested in returning to the Ducks for the short season. And the third year of Herm Edwards at Arizona State could be very interesting. The Pac-12 might live outside the Power Five bubble this year, but that's all right. Fans like me will take what we can get.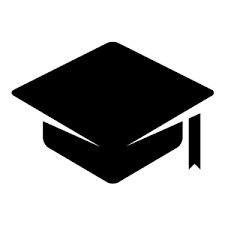 Most of the Big Ten Stars Opt-in for Eight-game Season
When the Big Ten reversed its decision and opted into a fall football season, it didn't take long for many of the conference's All-American candidates to come back. Penn State tight end Pat Freiermuth, Michigan tackle Jalen Mayfield, Ohio State cornerback Shaun Wade, Purdue wide receiver Rondale Moore and Minnesota wide receiver Rashod Bateman have all announced they are opting back in for the 2020 season. In Bateman's case, he is still waiting for exemption from the NCAA after he signed with an agent.
Only one notable name from the Big Ten's parade of stars appears to be content on staying out: Penn State linebacker Micah Parsons. The aforementioned players are all potential high draft picks for the 2021 NFL Draft, so there is some risk that a big injury could ruin that draft stock, especially in a season where scouts might give some guys the benefit of the doubt. But to heck with that. Players want to play and these are some of the best players in college football.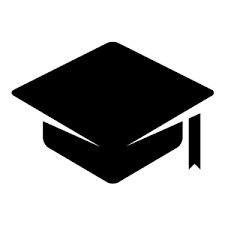 Mountain West Decides on Right-game Season Starting Oct. 24; MAC Looking at Six-game Season
The Mountain West playing eight games plus a conference championship makes sense. The MAC playing a six-game schedule is strange. I would see a little more creativity between these two conferences. A six-game schedule, especially without fans - and as of now, none of the MAC schools are expected to have fans in the stands, though that could change - seems like a bit of a waste for the MAC. I'd rather see both conferences play nine or 10 games, maybe try to get in eight before Christmas break and offer an extra game to the teams that aren't bowl eligible after January 1. Maybe by then fans will be involved.
If the MAC opts in, and I'd say there's better than a 50-50 chance of that happening, that puts all the FBS conferences in play and it leaves the spring for the FCS, which has already announced a 16-team playoff format that will end around May.
Sept. 17 Updates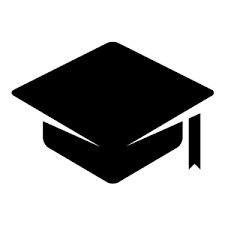 The Big Ten will start 2020 college football season on October 23: Disaster Rating: GOOD NEWS
Did they cave to public pressure? Players? Parents? Letters? Protests? The President? Everyone is going to run to take credit for "saving" the Big Ten when the fact is simple: Some things on the medical front changed and athletic departments were looking at $75-100 million in the red. They needed that TV money and Big Ten Network ad money. It's always about money and anyone who is disappointed that the mighty Big Ten caved to the dollar shouldn't be surprised. If there was another supporting reason, it's that the conference has seen what's working and what's not working and will give itself five additional weeks to conduct an abbreviated season as smoothly as possible.
There are no guarantees. The ACC has had issues with Virginia Tech and N.C. State. BYU had to cancel its game with Army this Saturday. Three games featuring Big XII schools were canceled last week. Missouri isn't going to have about a dozen players available when the Tigers open their season with Alabama in two weeks. The conferences are showing they can be flexible when medical situations arise.
It's an exciting time too. We can watch Justin Fields try to get Ohio State to a national title before he goes to the NFL. We can watch the next great Wisconsin running back and if Nebraska, Maryland or Rutgers can turn things around. Fans should always be happy with more football.
The Big Ten made a tough decision in August and instead of just sitting on that, it continued to monitor, do research and get specialists involved. The change didn't happen because Nebraska complained. The change happened because the budgets were going to force the need to play football between now and May. The powers that be were always looking at plans to return, be it October or January or anywhere in between. Starting late in October is probably a little later than the people pushing for a re-start hoped, but it gives the conference's decision-makers a month to see what the SEC is doing and how they handle potential problems. However, a schedule of eight games in eight weeks leaves little wiggle room. The Big Ten made the commitment; now it has to get everything right.
Sept. 8 Updates
OT Nolan Rucci (Lititz, PA), scheduled commitment date Sept. 8
Rucci (6-8, 306) is the 10th-ranked offensive tackle in the 2021 class. He is down to a final group of Clemson, Wisconsin and Penn State, with Notre Dame and Michigan likely on the outside looking in. Normally, my theory is just follow the visits. Of course, pandemic life has made the visit fewer and far between.
But Rucci is a special case. His brother is currently on the roster at Wisconsin, and both of his parents were student-athletes at Penn State. So, in a situation where relationships mean more than anything, the two Big Ten programs have a clear advantage over Clemson.
Wisconsin has been the trending program, and it's easy to understand why Rucci would want to be on a roster with his brother. Add in the fact that few programs have more credibility with developing offensive linemen than Wisconsin. He'll be a Badger.
Prediction:

Wisconsin
OT Kingsley Suamataia (Orem, UT), scheduled commitment date Sept. 8
Suamataia (6-5, 280) is the 15th-ranked offensive tackle in the 2021 recruiting class. Suamataia's final group including USC, Utah, Virginia, Oregon, Arkansas and BYU. The rule of following the visits applies greatly here as Suamataia seems to be splitting residency between Orem, Utah and Eugene, Oregon. There's a lineage of players from Orem to Oregon. Linebacker/Defensive lineman Noah Sewell, one of the top players in the 2020 class, is from Orem and enrolled at Oregon.
Arkansas head coach Sam Pittman has been recruiting Suamataia for a while, since he was an assistant at Georgia. Utah and BYU should also be considered dark horses. But Oregon is the play here. Mario Cristobal continues to recruit at a high level and lands one of the top offensive linemen on the West Coast.
Prediction:

Oregon
Aug. 28 Updates
CB Nathaniel Wiggins (Atlanta, GA), scheduled commitment date: August 28
Wiggins (6-2, 170) is No. 15 among the top cornerbacks in the nation. The Atlanta native has an SEC-Pac-12 battle going with Oregon, USC, LSU and Florida in the top four spots. I think Florida is pretty much done with secondary recruiting after landing Miami Palmetto teammates Jason Marshall and Corey Collier.
That is not to say the Gators would turn down Wiggins, but his commitment might force a reshuffling of the deck. Oregon has also been in the picture, but Wiggins said recently that playing on the west coast might be too far from home for him. As things stand, LSU has made Wiggins a major priority and looks to secure his commitment Friday.
Prediction:

LSU
OL Jager Burton (Lexington, KY), scheduled commitment date: August 30
Burton (6-4, 270), ranked at No. 13 on the top interior offensive linemen list, has Ohio State, Oregon, Alabama and Clemson competing with in-state Kentucky in his final group. Kentucky seemed to be the favorite from go, and Mark Stoops has made it a priority to keep the top prospects from the state home, especially one located in the home city.
Ohio State has kept tabs on Burton, and in a world without COVID-19, I think Burton would have taken some visits and this might be a more competitive recruiting battle. As things stand, I expect Big Blue Nation to celebrate one of its locals committing to the Wildcats.
Prediction:

Kentucky
Aug. 18 Updates
S Ahmari Harvey (Tallahassee, FL), scheduled commitment date: August 21
Harvey (5-11, 175) has been all across the board with his favorite schools, and with his commitment a couple of days away, he has trimmed it down to Auburn, Florida State and Texas A&M. This is a strange recruitment. Florida State was the team to beat for Harvey for a while - he attends a developmental/research high school on the Florida State campus and was a major target for the previous coaching staff. New Seminoles head coach Mike Norvell and his staff have recruited Harvey, but it doesn't appear that there is a match there. Texas A&M seems like an interesting fit. Harvey would've gotten to meet Aggies head coach Jimbo Fisher as he was heading out of Tallahassee. Fisher wants nothing more than to pick off a few Florida prospects in each class. Auburn has been the favorite school for a few months. Tigers defensive backs coach Wesley McGriff is on the recruiting assignment, and when he gets in this deep with a recruit, he rarely loses. It will be tough to literally pull Harvey off the Florida State's campus, but it appears that Auburn has done it.
Prediction:

Auburn
DT Kelvin Gilliam Jr. (Highland Springs, VA), scheduled commitment date: August 22
Gilliam Jr. (6-3, 255), the No 17-ranked defensive tackle in the nation is also listed as a defensive end in some places, showing you his versatility and potential fit in any program. Oklahoma, Penn State and South Carolina are his top three. Normally when a player has three out-of-state options, I like to say that you follow the campus visits. But 2020 has provided new challenges, and one of them is that there have been no campus visits to follow.
South Carolina looks like it might be the odd program out. The Gamecocks are heavily in the picture for in-state defensive line prospect Tyrion Ingram-Dawkins and another defensive tackle, Luther McCoy, out of St. Augustine, Florida. If it's a two-team battle between Penn State and Oklahoma, I think it might be closer than it appears. Both programs are looking for a centerpiece prospect on the defensive line and have used their top-gun recruiters to land Gilliam. Oklahoma is the favorite and will be my pick, but I don't think Penn State can be counted out of this one with three days remaining before Gilliam's announcement.
Prediction:

Oklahoma
Aug. 10 Update
DB Corey Collier (Miami, FL); scheduled commitment date: August 10
Collier is one of the last remaining top prospects from Miami Palmetto High School not to make a decision. Last week, his teammate Leonard Taylor, the No. 2-ranked defensive tackle in the nation, chose the Miami Hurricanes over the Florida Gators. And in a surprise, another of Collier's teammates, cornerback Jason Marshall, the No. 4-ranked cornerback in the nation, chose the Gators over Miami and Alabama on Sunday.
Collier, the No. 2-ranked safety in the nation, has a final group of Miami, Florida and LSU. Florida had been the favorite for a long time, but when Taylor and another Palmetto teammate, Brashard Smith, committed to Miami, it seemed like the Hurricanes might've moved out front. Collier also has a great relationship with LSU defensive backs coach Corey Raymond.
Marshall's commitment to Florida is huge news because, by all accounts, Alabama had moved past the Gators as the team to beat. Collier wouldn't surprise me with any of the three schools, but I think he and Marshall want to play together in college and they will accomplish that goal in Gainesville.
Prediction:

Florida
Aug. 6 Updates
DT Leonard Taylor (Miami, FL); scheduled commitment date: August 6
One of the big recruiting dominoes in the nation will fall when Taylor (6-4, 265) announces his decision on his 18th birthday. Taylor, the second-ranked defensive tackle in the nation, will choose between Miami and Florida. He has entertained all three of the Power Five programs in Florida at one point.
Around this time last year, Taylor was just coming off of participating at the invite-only Seminole Showcase and was thought to be leaning to Florida State. After Willie Taggart was fired, the Seminoles lost ground and stopped recruiting him after new coach Mike Norvell was hired. For much of the first half of 2020, it appeared that the Florida Gators was the heavy lean for Taylor and several of his highly rated teammates at Miami Palmetto High School.
But over the past month, Miami has been trending for Taylor following the commitment of the nation's top-rated outside linebacker, James Williams, and Taylor's teammate Brashard Smith. Taylor's other teammate defensive tackle Savion Collins is also committed to Miami. The Hurricanes are inching toward to a top-five class, and Taylor expected commitment will move them closer.
Prediction:

Miami
OL Rocco Spindler (Clarkston, MI); scheduled commitment date: August 8
Spindler, the fourth-ranked interior offensive lineman in the nation, is at the center of a regional recruiting battle between Ohio State, Michigan, Penn State and Notre Dame. While all four programs are still in the hunt, it appears that Michigan and Notre Dame have been the two programs that have trended the most.
Spindler hasn't given too many hints about his preference at this point, and opinions seem split between the Wolverines and the Fighting Irish. Michigan already has four offensive linemen verbally committedm and Spindler would be the centerpiece of the team's offensive line class. Notre Dame has three offensive linemen committed and would surely enjoy closing out its offensive line class with a pledge from Spindler. This recruitment is going to go down to the wire, and in this case, I think the home-state school will win out.
Prediction:

Michigan
July 24 Updates
DT Damon Payne (Belleville, MI); scheduled announcement date: July 26
Payne (6-3, 300) is the No. 3-rated defensive tackle in the nation. Despite his location in the heart of Big Ten country, Payne's final group is Arizona State, Kentucky, Alabama and USC. Michigan State has also been mentioned, but it appears as if the Spartans have faded. Payne is a two-way player and could easily have been a top-end prospect at offensive guard. He had a monster season as a junior with 22 tackles for loss and eight sacks. He's been a target for these programs for the better part of two years.
While the coronavirus pandemic has put a halt on globetrotting from campus to campus, Payne is pretty familiar with his suitors by this point. Alabama has been penciled in as Payne's favorite for a while, and it's easy to see why. The Crimson Tide have consistently developed strong interior defensive linemen who eventually become high draft picks. Alabama has been an absolute recruiting tear since the middle of July. Payne will be the next member of the Crimson Tide's class, a class that is likely headed for the No. 1 spot.
Prediction:

Alabama
DT Payton Page (Greensboro, NC); scheduled announcement date: July 28
Page (6-4, 350) is a big nose guard and space eater. He's the No. 7-rated defensive tackle in the nation and probably the best interior guy for a team that runs three-man fronts. He has Tennessee, Clemson and North Carolina as his finalists. This a great recruiting battle because I can see arguments for all three teams, and I believe each one thinks they have a shot at Page.
Clemson has been the leader for the defensive tackle for a year, and the general expectation is that Page will choose the Tigers. North Carolina has been so strong with in-state prospects that it's hard to see the Tar Heels completely out of the picture. Tennessee is also not going to give in despite Clemson being the favorite. This recruitment could be one to monitor over the weekend. But I'm making my pick now.
Prediction:

Clemson
July 16 Update
OT Tommy Brockermeyer and OT James Brockermeyer (Fort Worth, TX); scheduled announcement dates: July 17
The Brockermeyer brothers, Tommy and James, will make their announcements Friday afternoon. Both brothers have a top four of Auburn, Texas, LSU and Alabama. The Brockermeyer family is a legacy at the University of Texas. Their father, Blake Brockermeyer, was an offensive tackle at Texas in the early '90s and a first-round draft pick for the Carolina Panthers in 1995. Their older brother Luke Brockermeyer is currently a linebacker at Texas.
Tommy is the top-rated offensive tackle in the nation, and James is the No. 5-rated interior lineman in the nation. This is basically a two-team race between Texas and Alabama. Texas seemed to be the favorite in this recruiting battle for a while, but history shows that Texas tries to get its top in-state targets committed very early in the recruiting process, at least 12 months before the early signing period. That didn't happen with the Brockermeyer brothers, and the longer their recruitment has gone, the more competitive Alabama has become.
I'm predicting these two as a package deal, and I'd be surprised if they went separate ways. It's possible I suppose, but I'd be surprised. If you asked me three months ago, I would have said I'd be surprised if the Brockermeyer brothers ended up anywhere but Texas to continue the family traditions. That was three months ago. Now, they will be part of an Alabama class that is trending upward in a big way.
Prediction:

Alabama
July 2 Updates
CB Jamier Johnson (Pasadena, CA); scheduled announcement date: July 3
Johnson (6-0, 172) is the 19th-rated cornerback in the nation, and he has a final grouping with Ohio State, Oregon, Colorado, Texas, Michigan, and Arizona State in it. With final groups like this, it can be easy to dwindle them down depending on the schools that are listed. Ohio State was waiting on Tony Grimes' announcement, and it's hard to tell if the Buckeyes need to take another cornerback or if they were just willing to take a player like Grimes. Oregon seems to be out after taking the commitment of Jaylin Davis on June 19, and he's the third cornerback in the Ducks' class. That leaves Texas as the front runner. Johnson still has to take visits, so a commitment Friday isn't going to be solid until he can get on campus and possibly take other visits. For now, however, Texas is the safe choice.
Prediction:

Texas
QB Caleb Williams (Washington, DC); scheduled announcement date: July 4
Williams (6-2, 210) is the second-ranked quarterback in the nation. He has Oklahoma, LSU and Maryland in his final group. The Tigers seem to have bowed out of this competition several weeks ago when they took the commitment of top-20 quarterback Garrett Nussmeier. Maryland is still looking for an arm in this class, and expect Mike Locksley to do whatever it takes to get Williams on campus and around the program beyond Saturday's announcement.
Williams is the type of prospect who could change the fortunes of the Terrapins. And then there's Oklahoma. When top-ranked quarterback Brock Vandagriff backed away from his commitment to the Sooners, there was an opening, and the Sooners staff immediately targeted Williams. In recruiting, you follow the success, and no one has been more successful with quarterbacks in the 2000s than the Oklahoma Sooners. Williams' choice seems pretty simple.
Prediction:

Oklahoma
WR J. Michael Sturdivant (Flower Mound, TX); scheduled announcement date: July 4
Sturdivant (6-2, 185) is just outside of the top-25 wide receivers ranking, and he has Oklahoma, UCLA, LSU and California in his final grouping. Oklahoma appears to be on the outside looking in with this recruitment, as the Sooners have limited spots available and likely have some higher wide receivers on the board who they hope to come in with if top quarterback Caleb Williams verbally commits to them. California has identified Sturdivant as one of its top targets, if not the top target for the program's recruiting class. LSU and UCLA have come to the party later in Sturdivant's recruitment. LSU being in on any receiver should always give pause because the Tigers have a great tradition with wide receivers. But the Bears seems in the right position to land Sturdivant and give their class a major boost.
Prediction:

California
July 1 Update
DE/LB Dallas Turner (Fort Lauderdale, FL); scheduled announcement date: July 1
Turner (6-4, 235) is arguably the top prospect on the nationally ranked St. Thomas Aquinas program in the current recruiting cycle and is currently the 12th-ranked outside linebacker in the 2021 recruiting cycle. Georgia, Michigan, Florida and Alabama are in the final group for Turner, with Oklahoma presumably dropping out of the race in recent weeks. Turner spent his junior season at American Heritage School in Plantation, Florida and has added muscle and mass for his senior year, likely moving his position projection from outside linebacker to defensive end on the pre-fall evaluations. He has seemingly narrowed this to an Alabama-Georgia battle and had already visited Alabama for a Junior Day event before the current coronavirus pandemic eliminated on-campus visits and activity. He has not visited Georgia yet and would not have the opportunity until after the recently extended dead period ends, if it ends this year. We all know Alabama is going to go on a surge in recruiting, and Turner looks like a good start to that.
Prediction:

Alabama
LB Naquan Brown (Virginia Beach, VA); scheduled announcement date: July 1
Brown (6-3, 205) is the 11th-ranked outside linebacker in the nation, and he has a final group of Pittsburgh, Miami, LSU, Tennessee, Penn State and Virginia Tech. LSU seems to be the favorite on the board, but Brown hasn't been on campus yet and I'm a little shaky about making predictions on a player committing so far away to a place he's never visited. Brown's recruitment is a bit of a question mark to me, but I'm narrowing my focus to LSU, Miami and Penn State for him.
LSU and Miami have recruited linebackers pretty well in this class. If Brown wants to make the transition to defensive end, LSU might not be the place because the program recruits bigger players for the position. Penn State is looking for a true outside linebacker in the class, and Brown also visited the Penn State campus. LSU would be the easy pick here, but I feel like Brown is going to pull a bit of a surprise and take his talents to South Beach.
Prediction:

Miami
June 30 Updates
CB Tony Grimes (Virginia Beach, VA); scheduled announcement date: June 30
Grimes, the top-rated cornerback in the nation, moved up his commitment date several weeks, making the decision that he had seen everything he needed to see and will choose between a group of Ohio State, Georgia, Texas A&M and North Carolina.
For a long time, it felt like Ohio State had an advantage, albeit slight, over the rest of the pack. The Buckeyes already have one of the best defensive classes in the nation, led by top cornerback Jakalin Johnson, the No. 2 rated cornerback in the nation. They have room to take another cornerback in their class and have left the spot open for Grimes.
Georgia was trending for Grimes in the early spring weeks, right as the COVID-19 pandemic began to shut things down across the country. Texas A&M appears to be more of a long shot, while North Carolina, however, has gone from dark horse to favorite over the past month. The Tar Heels, under Mack Brown, have been a recruiting buzzsaw this year and have landed nearly all their top in-state targets. That recruiting strategy has given the staff flexibility to take on some big targets who could potentially raise the level of the program. Grimes is that kind of player. If the Tar Heels can get the nod Tuesday, he would be the best defensive back prospect the school has had since another Mack Brown recruit - Dre Bly.
Prediction:

North Carolina
May 27 Updates
Though its a strange spring, two programs earn "A" grades
This has been as strange of a recruiting season as I've seen. Prospects are committing as a rate roughly 200% higher than normal numbers at this time. The lack of spring practice and camps have given coaches more time to watch actual game film to make evaluations. The prospects are also being much more aggressive with verbal commitments instead of choosing to wait until football "opens up" again.
That has left us with two classes that I would currently grade out as "A" grades - Ohio State and Tennessee.

Ohio State Buckeyes (17 commitments)
It feels like Ohio State is very close to another championship. The Buckeyes were close in 2019, closer than they have been since they won the first College Football Playoff title in 2014. Ohio State landed a top-10 class last year but lacked a game changer at running back. There is no such issue with the program's 2020 class as this group is stacked from top to bottom.
Ohio State has a roster full of talent led by potential Heisman favorite and future top-10 draft pick Justin Fields, but there might be a small drop-off in 2020 after losing running back J.K. Dobbins and defensive stalwarts Chase Young and Jeff Okudah. I expect the Big Ten to be tougher in 2020 too, as Penn State and Iowa are on the schedule. The Buckeyes might have a huge showdown with Oregon in Eugene at the beginning of the season if the conferences decide to hold non-conference games. Second-year head coach Ryan Day is quickly proving himself to be elite recruiter.
Key Prospects:
DE Jack Sawyer; OL Donovan Jackson; QB Kyle McCord; RB TreVeyon Henderson; WR Marvin Harrison Jr.
Chances of Retaining "A" Grade:
High. The Buckeyes don't face a lot of de-commitments, so this class should remain intact. If Ohio State can successfully recruit top defensive line target J.R. Tuimoloau, the No. 1 ranking might be a wrap.

Tennessee Volunteers (24 commitments)
Tennessee has really been able to take advantage of the CoVID-19 situation more than any other program. The Volunteers have nearly a full class, with 24 verbally committed prospects, and we aren't out of May yet. Head coach Jeremy Pruitt has always been a dynamic recruiter, and his defensive coordinator stints at Alabama, Georgia and Florida State have yielded national championships for the Crimson Tide and the Seminoles.
Tennessee had an AWFUL start to the 2019 season, with embarrassing losses at home to Georgia State and BYU and blowout losses to Florid and Georgia. But the Volunteers rebounded to win six straight and finish 8-5 after a Gator Bowl win over Indiana. Georgia and Florida are still at the top of the SEC East, but Pruitt is determined to make it a three-way race. If he can keep this class together, the gap will close sooner than later.
Key Prospects:
DE Dylan Brooks; DT KaTron Evans; LB Terrence Lewis; RB Cody Brown; QB Kaidon Salter
Chances of Retaining "A" Grade:
A little less than 50-50. I could see some de-commitments in the Volunteers' future. I don't think Alabama or Auburn will let Brooks leave the state without a fight. Lewis is also a prospect I'd watch as the summer and fall go on. The Volunteers need to continue to show improvements on the field, especially against Florida and Georgia.
The Next Five
Clemson:
The Tigers are sitting on a very high, extremely high "A-minus". They did have an "A" class before the surprising de-commitment of top defensive prospect Korey Foreman. It was a rare de-commitment for Clemson, but Dabo Swinney and his staff has plenty of time to make it up.
LSU:
There is lots of quality in the Tigers' class, and overall, it looks like a lock for a top-10 class. Right now, LSU needs that one major game-changing prospect to commit for it to be closer to an "A" class.
USC:
Even with Clay Helton on shaky ground, the Trojans have made a strong play to lock down many of the top prospects in California. Foreman is the big fish USC must land to flip its class from very good to elite.
North Carolina:
The Tarheels staff led by Mack Brown has executed the game plan of winning most of the recruiting battles for the top prospects in North Carolina. The program probably can't get to an "A" grade without a couple more major top-end commitments, but it's a top-10 class for certain.
Texas:
Tom Herman has a long way to go with the 2021 recruiting class, but so far so good. The Longhorns staff is starting to pick up the pace too, with four targets verbally committing in May.
Waiting in the wings
Alabama:
Everyone knows Alabama is going to have a top-five recruiting class, as there's no other way to do it under Nick Saban. Right now, the Crimson Tide have just five players with verbal commitments, but among them are arguably the two wide receiver prospects in Florida. By the end of the summer, Alabama will have made a surge and will probably be in the mix with USC, Clemson, Ohio State and Tennessee.
April 30 Updates
2020 NFL Draft shows power of good recruiting
The 2020 NFL Draft is behind us, and it was a nice 3-day break for those of us craving the light at the end of this pandemic tunnel called sports. I could gripe about this or that, but I really appreciated the 15 hours of draft time.
The big takeaway from the 2020 NFL Draft was that the top-three picks - quarterback Joe Burow, pass rusher Chase Young and defensive back Jeff Okudah - were all recruited to Ohio State under former head coach Urban Meyer. Although Burrow transferred out of Ohio State after a couple of years to go to LSU, this is another example of Meyer's amazing ability to recruit top-level talent. There are always a lot of red flags surrounding Meyer, but no one should ever question his ability to evaluate talent and hire coaches who can evaluate talent.
Lay off of Scott Frost
After Burrow was drafted, ESPN NFL pundit Trey Wingo made it a point to throw some shade at Scott Frost, who didn't accept Burrow's attempt to transfer to Nebraska. He believed that Burrow wasn't better than his young quarterback prospect Adrian Martinez. Everyone seemed to get a laugh at Frost's expense, but hindsight is 20/20 because if you look back at Heisman predictions going into the 2019 season, you'll see that Martinez was top-five Heisman favorite according to Las Vegas odds. He was tied with Ohio State quarterback Justin Fields and Oklahoma quarterback Jalen Hurts at +600. They were behind Alabama quarterback Tua Tagovailoa (+300) and Clemson quarterback Trevor Lawrence (+250).
You know who wasn't in the Top-20 Heisman favorites? Joe Burrow. He opened at +20000. He went into the 2019 season as an afterthought and a potential low-round NFL draft pick who was likely to be an undrafted free agent. Then LSU revamped its offense and brought in wunderkind Joe Brady to call the plays. It worked and Burrow had one of the great seasons in college football history. Scott Frost couldn't have seen it coming, and to be honest, it probably wouldn't have happened at Nebraska. The Cornhuskers didn't have the skilled personnel or the offensive line that LSU had in 2019. Sometimes things happen that no one can predict. That's the beauty of life.
The Power was in the Power 5
Power 5 conferences (SEC, Big Ten, ACC, Pac-12, Big XII) made up 191 of the 255 choices in the 2020 NFL Draft. That's 74.9 percent. At first, I thought the coronavirus pandemic hurt the non-Power 5 conferences a bit. Many programs were not able to hold their respective pro days, and the scheduled HBCU combine in Miami was canceled. For those reasons, I believed the non-Power 5 conferences and the FCS programs were at a bigger disadvantage than normal. Then I looked at last year's numbers and the Power 5 conferences made up 191 of 254 draft choices. Going back to 2018, the Power 5s made up 181 out of 255 draft picks.
If there was a conference among the Power 5 group that needs to pick up the slack, it's the ACC. That conference had 45 draft picks in 2018 and dropped to 28 in 2019 and 27 in 2020. The Clemson Tigers continue to pump out NFL prospects on their rosters, but other programs like Florida State and Miami have been slacking recently. The good news is a program like North Carolina is in a position to pick up that slack over the next couple of years if Mack Brown's highly-rated classes produce on the field.
March 24 Updates
COVID-19 Changes Everything
As things currently stand, the NCAA has a dead period on high school or junior college student-athletes visiting member schools until April 15. The likelihood of that moratorium being extended is high, and I wouldn't be surprised if it goes through May or June.
It's definitely changed the way this recruiting cycle is going to end up, and some will benefit from this change in the calendar. So here's a quick breakdown of where the recruiting cycle is and where it might be headed.
Which programs have benefitted from the change in schedule:
Programs with new, but established head coaches who have already done a lot of legwork on the 2021 class.
North Carolina
is heading toward a top-10-15 class because Mack Brown was pointing toward the 2021 crop of in-state prospects when he took the job. Many of the Tar Heels' 11 commitments have been recruited by the staff for over a year and visited campus several times last season. That familiarity has worked in North Carolina's favor with its targets who wanted to commit before the summer.
Another program that's making the best of this situation is
Rutgers
. Greg Schiano has deep relationships with the high school coaches in New Jersey. He has worked hard to get the top prospects in the state to consider the Scarlet Knights. When he took the job for a second time in December, he had already spoken to plenty of coaches in the state and compiled a list of major targets in 2021. Where the NCAA moratorium has really worked in Rutgers' favor is that a lot of the prospects in New Jersey hadn't made the rounds to other programs to be evaluated by those staffs.
Which programs have suffered from the change in schedule:
Blue blood programs with new coaches.
Florida State
is the first that comes to mind because it's not considered a great recruiting staff to begin with and so much of Mike Norvell's recruiting sales pitch was going to be bringing in targets to watch the Seminoles' spring practices and spring game to experience the new direction of the program. Without the ability to have those practices and have recruiting targets attending those practices, Florida State is a bit of a question mark, especially considering the programs that the school is trying to recruit against.
The same situation goes for
Michigan State
and Mel Tucker. The Spartans' recruiting has taken a hit over the past couple of seasons, and part of the reason Tucker has the job is because the Michigan State decision-makers believe he can get the school back on the minds of the top prospects around Ohio and Michigan. It's tough to do that without having the campus open for spring. Add in that Tucker has solid ties in Georgia as well and now can't get those prospects from the southeast to Michigan until the summer, and it's an uphill battle.
Can the NCAA make adjustments? If so, what would you suggest?
: I would consider two things right up front. I would eliminate the early signing period for
one year
. I think the early signing period is a great thing, but for one year, I would just have the traditional National Signing Day in February. Prospects who qualify for early enrollment will still be able to enroll in January, but eliminating the early signing period will add two extra months for classes to come together, two extra months for prospects to take official visits and two extra months for coaching changes to take place.
The other change I would look into is allowing an earlier start to training camp. Maybe move it up to July 15. The NCAA allows 29 practices before the start of the first game. The elimination of two-a-days means that most programs won't get more than 20 before that first game, so there's no need to add more practices to the schedule. But moving the date up a couple of weeks will make up for some of the lost time in the spring and allow schools to work in some recruiting events around official practices before the high school season begins.
Quick Update on the 2020 Class
The big name who is still undecided is blue-chip running back
Zachary Evans
. In case you need a refresher, the Houston-area prospect originally signed a letter of intent with Georgia but had second thoughts and asked to be released from his letter. The Bulldogs obliged about a week later, leaving Evans a free agent once again. As the February signing day approached, Evans' options began to run out as LSU and Georgia signed other running backs and Texas A&M appeared to pull away from his recruitment. Florida, Ole Miss and Tennessee, however, are still active in his recruitment.
Evans took official visits to Ole Miss and Tennessee in January and had planned on taking one to Florida in mid-March. However, the spread of COVID-19 put his visit plans on hold. The NCAA's suspended recruiting calendar is until April 15th, but it could be extended. If the ban on campus visitors is extended through the remainder of the spring semester, like expected, it will likely just come down to Evans enrolling in the program of his choice during the summer.
The other prospect who we're still following is wide receiver
Leonard Manuel
. The recruit out of Ocala, Florida, has been verbally committed to the Florida Gators but did not want to sign his letter of intent until April 1. He was expected to take an official visit to Florida last weekend, but campus visits are suspended until April 15. The moratorium extended to a letter of intent, meaning Manuel couldn't sign on April 1 if he wanted to. When the suspension is lifted, the 2020 calendar is expected to be extended 30 days. Manuel is expected to choose between Florida and Ole Miss.
Feb. 19 Updates
Fast Starts in 2021
Recruiting for the 2021 class is in full effect despite the fact we are 10 months away from the 2021 early signing period. That sounds like a long time, but believe me when I say it will be here before you know it. Here are five programs that are off to a great start. Some teams won't be a surprise, but others might.

Clemson Tigers
Shocked aren't you? Watching the graduation of Clemson from being a program that recruited top-10 classes to one that recruits top-three classes has been impressive. The Tigers staff is relentless on the recruiting trail these days and is usually in play at some level for every top player in the country.
Clemson's national reach is evident right at the top of the class, where the Tigers have verbal commitments from two blue-chip prospects out of California - defensive lineman Korey Foreman and wide receiver Beaux Collins. Foreman might be the best player in the country, and Collins is a clear-cut top-100 player in the nation. Can the Tigers keep two west coast prospects in the class? They were able to land quarterback D.J. Uiagalelei from California last year, so it's possible.

Ohio State Buckeyes
Speaking of graduating in the recruiting world, what Ryan Day and the Buckeyes staff have to do is advance from identifying the players who can win the Big Teb and find the players who can win in the playoffs. At the top of the class is blue-chip quarterback Jack Sawyer, who Buckeyes fans hope will be the next great pass-rusher to come through Columbus. The Buckeyes won't recruit at the expense of in-state prospects though. Ohio still produces a great number of prospects, and six of the 10 verbal commitments in the class are in-state players.
Once again, Ohio State is focusing a lot of resources on staying strong in the trenches. Offensive tackle Ben Christman is a blue-chip in-state prospect who could play either tackle position, while Texas prospect Donovan Jackson projects to be one of the best interior offensive linemen in the 2021 class.

North Carolina Tar Heels
One of the reasons the Tar Heels have gotten off to a good start in the 2021 recruiting class is because Mack Brown has implemented his plan of focusing on the top-end in-state recruits. North Carolina still doesn't have the numbers of the other second-tier recruiting states like Virginia, South Carolina, Alabama, Louisiana and Mississippi, but North Carolina does have a lot of quality, especially with blue-chip and red-chip players.
All five of the Tar Heels commitments are in-state targets. Wide receiver Gavin Blackwell is a legitimate blue-chip player and a top-100 nationally player. Linebackers Power Echols and Gabe Stephens and safety Dontavius Nash are all top-20 in-state players and top-300 nationally players.

Notre Dame Fighting Irish
The Notre Dame recruiting cycle tends to be a little earlier than some other schools, so the program has already received eight verbal commitments, with most of them coming in the spring, summer and fall of 2019. Where the Fighting Irish have really made their mark in this class is with three blue-chip targets in house already with quarterback Tyler Buchner, wide receiver Deion Colzie and offensive tackle Blake Fisher. And once again, Notre Dame is flexing its national brand with Colzie and red-chip tight end commitment Cane Berrong coming from Georgia and Buchner hailing from California.

Texas Longhorns
With the Longhorns, it is still about getting in more top-end players. Tom Herman's ability to flip this roster has been sort of a hit and miss. The 2020 class, which I have ranked in the top 10, will go a long way to see where Texas ends up. If that class hits and Herman can follow with a strong recruiting group in 2021, we could see Texas competing for a playoff spot by the middle of the decade.
Not surprisingly all six commits in this class are in-state and committed to the program over the summer, so they should be very solid. Quarterback Jalen Milroe is the sort of dynamic dual-threat player at the position who could be a difference-maker, and Ja'Tavion Sanders projects to be the type of big-time defensive lineman who has evaded the program in recent years.
NFL Picks
- Jan. 25
2021 NFL Mock Draft
- Jan. 20
NFL Power Rankings
- Jan. 19
Fantasy Football Rankings
- Jan. 11
2022 NFL Mock Draft
- Nov. 15
2020 College Football Recruiting Rankings
- April 14
2020 NBA Mock Draft
- Sept. 27