This is a new feature where we'll list Disaster Ratings (one being the least problematic, to 10 being code red) for college football teams involving offseason retirements, injuries and decommitments.
By Corey Long
Follow Corey
@CoreyLong
for updates.
Nov. 6

OLB Adam Anderson suspended indefinitely (legal) Disaster Grade: 10/10
Shockwaves were sent through the college football world when Anderson, a senior, when he was accused of raping a woman. He has not been arrested or charged with any crime yet, and until something changes Anderson deserves the right of presumed innocence. On the field, Anderson stands out in a loaded defense at Georgia. He leads the Bulldogs with five sacks and has 14 quarterback hurries off the edge. Georgia's defense is stacked to the brim and will be able to handle things without Anderson for a few weeks, but if his legal issues and suspension are extended to the SEC Championship Game and possibly the playoffs, he will be missed. For Anderson, a likely first-round pick, these accusations, and legal issues could be major hindrance on his future in the sport and a potential stain on his character. It's a tough situation all around, and we'll see what comes of it.

WR Drake London will the rest of the season (leg) Disaster Grade: 9/10
In a lost season for the Trojans, London has been a major bright spot and one of the best wide receivers in the nation. He led the Trojans in catches (88), yards (1,084) and receiving touchdowns (7). London had 10-plus catches in five games, including games with 15 and 16 catches, respectively. He also had six games of more than 130 yards receiving. USC is pretty stacked at wide receiver, so several young guys will be eager to assume London's role in the offense. London is eligible for the 2022 NFL Draft and very likely to declare once the season ends, so he is probably done with college football.

DE Maason Smith among those questionable for Saturday (lower body) Disaster Grade: 7/10
It might be a rough week for the Tigers when they travel to Tuscaloosa this weekend to play Alabama. Smith, who is among the team leaders with four sacks, has been on crutches and is unable to practice. There have been several injuries on the roster, and the word is LSU could miss a large chunk of its two deep for Saturday. With bowl chances looking slimmer by the second, I wouldn't be surprised if some of the LSU players decided to shut things down for the season.
Oct. 27

S Kyle Hamilton out Saturday vs. North Carolina (knee) Disaster Grade: 9/10
Hamilton, an All-American in 2020 and possible top-10 pick in the 2022 NFL Draft, is the quarterback of the defense for Notre Dame, handling all of the calls and pre-snap adjustments in the secondary. He is going to be a key loss going against a talented, experienced quarterback like Sam Howell. Hamilton had 19 tackles and three interceptions this season, but he really doesn't see a lot of action on his side of the field for obvious reasons. Notre Dame has depth and some experienced depth in the defensive backfield. D.J. Brown, a junior, will move into the spot, and he has 24 tackles and a pick in his five games.

S Bubba Bolden will miss rest of the season (shoulder surgery) Disaster Grade: 5/10
It's been tough sledding for the Hurricanes this year, as injuries at key positions have been somewhat responsible for their disappointing 3-4 record. That being said, Miami has some very promising young players who have gotten more snaps because of these injuries, which should bode well for the future. Bolden's injury will open the door for freshmen Kamren Kinchens and James Williams to be the full-time starters. Williams, one of the top recruits in the 2021 class, has already gotten into the action as a starter and has 16 tackles and an interception. Kinchers has been a key reserve and usually the first one in on sub packages. He has 18 tackles this season.

Multiple injuries force LSU to cancel practice Wednesday Disaster Grade: 1/10
Luckily for the Tigers, they are on a bye this week. It's a program that's been through in a lot over the past few weeks and could use a mental and physical break. Outgoing head coach Ed Orgeron gave the Tigers the day off, and that was probably the right move. LSU faces Alabama on Nov. 6 and closes out the schedule with Arkansas, La.-Monroe and Texas A&M. The Tigers will need to win two of the final four games to get to a bowl.

QB Artur Sitkowski will miss rest of the season (broken arm) Disaster Grade: 3/10
Sitkowski had split time at quarterback with Brandon Peters and broke his arm in the fourth overtime of the Illini's 20-18 win over Penn State. It was an up-and-down season for Sitkowski, who threw for 704 yards, six touchdowns and two interceptions. He played his best football early in the year, leading Illinois to a Week 0 win over Nebraska. The sophomore will have surgery on his broken left arm and a procedure on his right shoulder. These issues will keep Sitkowski from participating in spring practice, but he should return by the summer and be ready to compete for the starting spot in 2022.

QBs Tuttle, Penix doubtful for Saturday Disaster Grade: 8/10
Unfortunately, the Hoosiers have been absolutely wrecked by injuries and appear unlikely to extend their streak of bowl games to three. Despite playing five teams in the top 20 already, Indiana has continued to play hard and will try to stage an improbable rally under true freshman Donoven McCulley. McCulley was one of the top-rated quarterbacks in the 2021 class and a major recruiting win for the Indiana program. While there is a chance Jack Tuttle and/or Michael Penix returns this season, it's important that McCulley get this experience because it will serve him well going into next season.

OL Ben Brown will miss remainder of the season (torn bicep) Disaster Grade: 7/10
This is as much of an institutional loss as it is a program loss. Brown, who had 40 starts on the interior line for Ole Miss, is a third-generation player and one of the true leaders of the team. He was an SEC All-Freshman performer in 2018 and was a preseason All-SEC performer this season. Ole Miss will move around some pieces on the line and likely give Cedric Melton, a redshirt freshman, the nod at one of the guard positions. With Ole Miss on the cusp of a New Year's Six bowl, it's disappointing that Brown won't get to play in the game. Here's hoping he will recover fully and get an opportunity to continue playing football professionally.
Oct. 22

QB Matt Corral doubtful for Saturday (undisclosed) Disaster Grade: 7/10
Corral is currently listed as doubtful for Saturday's game against LSU, and Lane Kiffin declined a chance to update the quarterback's status during the SEC weekly conference call. The Rebels are pushing a top-10 ranking and are in contention for the SEC West Division title and/or a New Year's Six Bowl, so they can't afford another loss right now.
Corral, a projected top-10 pick in the 2022 NFL Draft, may have solidified his spot at the top of the quarterback board with a gutsy performance in 31-26 win over Tennessee last Saturday. He had 231 passing yards and two touchdowns and added 195 rushing yards on 30 carries - most of which went right into the teeth of the defense.
Anyone who questioned Corral's toughness can kindly step aside, but if he can't play Saturday, that effort will have come at a big price. True freshman Luke Altmyer would likely start in his place. Altmyer has only thrown four passes this year and completed none. Wide receiver John Rhys Plumlee started his time in the program as a quarterback and may also take some snaps.

QB Luke Doty out for season (foot surgery) Disaster Grade: 6/10
First-year coach Shane Beamer expected to build his offense around Doty, but the sophomore has been banged up all season and nursing a foot injury. He was pulled in the fourth quarter of a 21-20 win over Vanderbilt last season for former graduate assistant Zeb Noland. Noland led the Gamecocks to a last-minute victory and will continue to start for the rest of the season. Doty's surgery shouldn't have long-term effects, so he should be available for the spring. South Carolina is 4-3 and looking a for a bowl bid but will close out the season with a very tough stretch that includes Texas A&M, Florida and Clemson. Without Doty, it will be even tougher.

RB Cam Harris out for season (knee) Disaster Grade: 5/10
Harris, who led the Hurricanes with 406 rushing yards, injured his knee in the first half of the their 45-42 loss to North Carolina last Saturday. Miami already lost running back Don Chaney Jr. for the season, and Harris' loss will thin out the running back room even more. On the flip side, highly touted freshman Jaylan Knighton will take over the running back duties for the rest of the year. Knighton had to miss four games to start the season, but last week, he had 165 total yards and three touchdowns in relief. It was good enough for him to be named ACC Rookie of the Week.

WR Jeshaun Jones out for season (leg) Disaster Grade: 7/10
It's been a rough month for Maryland wide receivers. Jones becomes the second starter to suffer a season-ending injury in three weeks. He will have surgery on his leg after suffering the injury in a loss to Ohio State two weeks ago. Jones had 18 catches for 224 yards this season. Maryland was already without another starting wide receiver, Dontay Demus Jr., who he suffered a nasty leg injury against Iowa. Rakim Jarrett and tight end Chigoziem Okonkwo are the Terrapins' remaining top two receivers. Expect senior Darryl Jones to move into the starting lineup full time.
Oct. 14

WR Kayshon Boutte out for the season (knee, leg) Disaster Grade: 12/10
The walls have been closing in on LSU and head coach Ed Orgeron this season, and the injury to Boutte, suffered in the second half of a 42-21 loss to Kentucky, is the a real kick in the head. Boutte, a former five-star prospect, has been as good as advertised since he stepped on the field as a true freshman in 2020. Boutte, a sophomore, had 38 catches for 508 and nine touchdowns this season after a freshman year that included a 14 catch, 308-yard receiving game against Ole Miss.
Boutte was positioning himself to be the top wide receiver on the 2023 NFL Draft board before the injury and hopefully he can make a full recovery. That won't help the Tigers right now though as thet will face five top-25 ranked opponents in their final six games of the season. And they will do it without their best player.

CB Eli Ricks out for the season (shoulder surgery) Disaster Grade: 10/10
Oh, you think we're done with LSU yet? Nope. The Tigers already lost their best player on offense in Kayshon Boutte during a 42-21 loss to Kentucky on Saturday, and now they will be without the services of starting cornerback Ricks. LSU had high hopes for the secondary at the start of the season with Ricks, who was a Freshman All-American in 2020, and First-Team All-American cornerback Derek Stingley Jr. But Stingley has missed the past several games and was ruled out for Saturday's game against the Florida Gators. Losing Ricks will continue to deplete the thinning secondary and put more freshmen into action. The good news is that LSU has recruited in the secondary as well as any school in the nation, but it's going to be a very young and inexperienced group without Ricks and Stingley.

QB Sean Clifford not practicing this week (upper body) Disaster Grade: 3/10
The disaster grade is low on Clifford right now because Penn State is on a bye week and will not play against until it hosts Illinois on October 23. Clifford was injured in second quarter of the Nittany Lions' 23-20 loss to Iowa. It was generally reported that Clifford suffered a rib injury, but head coach James Franklin is notoriously tight-lipped about injuries and will not give many updates. Sophomore Ta'Quan Roberson and freshman Christian Veilleux are taking over the quarterback reps while Clifford sits out. We'll visit this situation again next week and adjust the disaster grade if necessary.

DT P.J. Mustipher out for the season (lower body) Disaster Grade: 8/10
Mustipher was the Nittany Lions' starting defensive tackle and arguably the most important player on the defensive line. He left early in the 23-20 loss to Iowa on Saturday and did not return. Mustipher, a senior, had 21 tackles, three tackles for loss and one sack this season. Penn State has some big bodies who can play on the defensive line, although it has primarily been a three-man rotation for the two spots. Expect sophomore Dvon Ellies to come in for Mustipher and freshman Coziah Izzard to get more opportunities as a primary backup.

RB Trey Potts officially done for the season (undisclosed) Disaster Grade: 7/10
Last week, Potts was ruled out indefinitely with an unknown ailment after being removed in the fourth quarter of a 20-13 win against Purdue on October 2. Potts was hospitalized, and later in the week, the school released a statement that Potts was improving. Since then, he's been released from the hospital and is under the care of his family.
Potts is the second running back Minnesota has lost for the season. He had 552 yards and six touchdowns in replacement of Mohamed Ibrahim, who suffered a season-ended Achilles injury in the season opener against Ohio State. Freshman Mar'Keise Irving is likely to get the start. He started against Colorado in the third week of the season and had 89 yards on 15 carries, so the talent is there. Minnesota also has a great run-blocking offensive line, so if Irving can stay healthy, the program's running game should still be productive.

RT Dalton Wagner out indefinitely (finger surgery) Disaster Grade: 5/10
Wagner, the affable 6-foot-9, 330-pound right side anchor of the Razorbacks' offensive line did not play in their 52-51 loss to Ole Miss on Saturday, and head coach Sam Pittman said on Wednesday that Wagner would have surgery on his finger and be out "for a while". Wagner, who has 23 starts playing both right and left tackle, is one of the best run blockers in college football and a leader in the huddle. His replacement, Ty'Kieast Crawford, played very well in his absence.
Crawford is a former highly touted prospect who committed to Arkansas as part of the 2020 class but had some academic concerns and was a late take by Charlotte. He started most of the games at Charlotte in his freshman year before transferring to Arkansas. The hope is that Wagner will return before the end of the season or at least to play in the Razorbacks' bowl game.
Oct. 6

QB Michael Penix Jr. to miss several weeks (left shoulder injury) Disaster Grade: 9/10
College football is full of unsavory characters, and that makes it disappointing that Penix Jr., as good of a young man as you'll meet, continues to have injury issues while Indiana has failed to follow up on its past two successful seasons under Tom Allen (another great guy). Penix took a beating in the Hoosiers' 24-0 loss to Penn State. He came into the game still nursing a right-hand injury. Injuries have kept Penix off the field for large periods of time during his college career. The redshirt junior has had injuries end his season in 2018, 2019 and 2020. Allen has not ruled out a return for Penix this season, but it seems 50-50 at best. Jack Tuttle will replace Penix as the starter, and Tuttle has plenty of experience from playing the final three games for Indiana last season.

RB Jase McClellan will miss the rest of the season (knee) Disaster Grade: 6.5/10
This might seem a little high since Alabama still has some backs left in the stable. But this injury to McClellan thins out things that much more. Brian Robinson, a fifth-year senior, had 36 carries in Alabama's 42-21 win over Ole Miss, and he'll be asked to handle the lion's share of the running back duties. After him is Roydell Williams, but one to watch might be Trey Sanders, a former five-star prospect who has been stuck on the depth chart for a while. Clearly, Sanders has a lot of talent, and he might simply be a superstar in waiting. All three players should see extended opportunities.

RB Trey Potts remains in hospital (undisclosed ailment) Disaster Grade: 8/10
Potts was removed in the fourth quarter of the Golden Gophers' 20-13 win over Purdue and was hospitalized for an unknown reason. The school released a statement that read
"University of Minnesota running back Trey Potts left the field in the fourth quarter of the team's Oct. 2, 2021, game at Purdue. Potts was immediately observed and treated by the team's medical staff and was then transported to a hospital for further observation. Director of Athletics Mark Coyle, Head Football Athletic Trainer Mike Sypniak and team physician Dr. David Jewison remained in Indiana overnight on Saturday with Potts. At this time, Potts remains in Indiana with his family and is receiving medical attention. His condition is improving, and he is doing well. The University, with the permission of Potts and his family, will provide further updates when they are available."
Potts has proved to be a capable replace for the injured Mohamed Ibrahim, rushing for 552 yards and six touchdowns over five games.

DL Marquan McCall will miss at least one game (ankle) Disaster Grade: 6/10
McCall has been one of the the Wildcats' leaders on defense this year is a major part of their run defense. He was injured in the first half of the their 20-13 win over Florida and did not return. Kentucky coach Mark Stoops said McCall will miss Saturday's game against LSU. The Wildcats have a little depth on the defensive line, and I think their two sophomores, Josaih Hayes and Justin Rogers, will be up for the challenge. Both players held their own against the Gators this past weekend and were considered very good prospects coming out of high school.

DT Dennis Briggs out for season (undisclosed) Disaster Grade: 7/10
Briggs, a redshirt sophomore, has split starting time with Robert Cooper this season. The Seminoles are pretty thin on the defensive line and seem hesitant to play young players in what will likely be a lost season. The defense, which has struggled considerably under second-year coordinator Adam Fuller, will struggle to replace Briggs in the lineup. Jarrett Jackson, a 6-6, 310-pound sophomore will step up behind Cooper. Jackson hasn't played much at Florida State and will be asked to hold the fort as best he can.
Sept. 29

DT Bryan Bresee out for the season (Torn ACL) Disaster Grade: 10/10
Someone said that when a generational talent at quarterback leaves, so does the luck. Last week, Clemson lost to N.C. State, 27-21, in double overtime. The loss all but eliminated the Tigers from playoff contention. But the bigger losses came with the injury announcements later. A week after Clemson lost starting defensive tackle Tyler Davis for roughly two months to a torn bicep, the Tigers lost their other starter, Bresee, for the remainder of the season.
Clemson was very thin in the middle of the defensive line before the Davis injury, and now losing both starters will push a lot of young guys into action and force the team to use Xavier Thomas in a wide variety of ways. Bresee and Davis aren't just quality starting defensive tackles; they are legitimate first-round talents. Bresee, the 2020 ACC Defensive Rookie of the Year, was the top defensive lineman in his recruiting class. The Tigers are already 2-2; so their playoff chances are basically done. But losing Bresee and Davis will severely hamper their chances of escaping the ACC without another loss. The bottom line is that a team need equal parts talent, depth and luck to win championships. For the past six seasons, Clemson has had that. It appears for the moment, however, that the Tigers luck has run out.

RB Will Shipley out for at least two weeks (leg) Disaster Grade: 8.5/10
The hits just keep coming for the Tigers. Shipley, their true freshman starter at running back, should return in a few weeks, but the struggling their offense really can't to lose any more weapons. The No. 2 back Lyn-J Dixon announced he was entering the transfer portal last week. Technically, he COULD return, but word is he was having issues with Clemson's running backs coach C.J. Spiller. The Tigers lack experience at running back, but they do have some young guys like Kobe Pace and Phil Mafah who could pick up the slack. Mafah was expected to be redshirted, but he could still play a few weeks as an injury replacement and keep his redshirt. The best option is probably to run quarterback D.J. Uiagalelei more and try to tailor the offense to his physical talents.
Sept. 23

QB D'Eriq King will miss at least one game (right shoulder) Disaster Grade: 6.5/10
King has not seemed healthy all season, but he was in clear discomfort in the third quarter Saturday against Michigan State after he was tackled on a short rush. He left the game to go to the locker room but did not miss any plays. King's return, however, did not help the Hurricanes in their 38-17 loss.
King has thrown for 767 yards, three touchdowns and four interceptions this seaosn, plus has four fumbles. He is not expected to play this week against Central Connecticut State, and outside sources say he might not play the following Thursday against Virginia. Freshmen Tyler Van Dyke and Jake Garcia will battle for the starter's snaps. Van Dyke has been the No. 2 guy, but Garcia is the blue-chip All-American who fans believe is the future of the program. Both will play. If King doesn't miss more than two games, this isn't an injury that should de-rail the Hurricanes' hopes of winning the ACC.

QB Dillon Gabriel will miss extended time (broken clavicle) Disaster Grade: 10/10
Gabriel, a 3-year starting quarterback and one of the most decorated players in school history, injured himself on the final play of the Knights' 42-35 loss to Louisville last Friday. While there is no official timetable on Gabriel's return, it's expected the injury will keep him out several weeks. This is a massive blow for the Knights, who were among the favorites to win the American Conference and possibly earn a berth into the New Year's Six bowls.
Gabriel has thrown for 8,037 yards, 70 touchdowns and 14 interceptions over his career. He is eligible for the 2022 NFL Draft and was a possible early-entrant with another strong season. Central Florida has a bye this weekend and winnable games against Navy and East Carolina coming up before an October 16 showdown against Cincinnati. Mikey Keene will likely be the starter, with Kentucky transfer Joey Gatewood also getting snaps.

QB Jaxson Dart deals with fallout from career game (knee) Disaster Grade: 4/10
Dart, a true freshman, came on as an injury replacement for Trojans starting QB Kedon Slovis after Slovis went down with a neck injury in the first quarter against Washington State. Dart came in and absolutely lit up the Cougars, throwing for 391 yards and four touchdowns. His performance shattered a record for passing yards by a Trojans freshman, and Dart won Pac-12 Freshman and Offensive Player of the Week awards.
But during the game, Dart displayed a significant limp, and he has missed practice this week dealing with a balky knee. It doesn't seem serious from a long-term standpoint, and with Slovis being a full participant in practice, it appears that Slovis is on schedule to return to the field this weekend against Oregon State. Still, it's worth keeping an eye on Dart to make sure this knee issue doesn't progress into a serious situation.

RB Re'Mahn Davis will miss the rest of the season (toe ligament damage) Disaster Grade: 6.5/10
As if things couldn't get much worse for the Commodores and first-year coach Clark Lea, they will be without Davis, their leading rusher, for the rest of the season after a 41-23 home loss to Stanford. The running back room at Vanderbilt was thin with Clark in the lineup, and now it will be reliant on a platoon of Rocko Griffin and Patrick Smith. Griffin has been the No. 2 back and has 131 yards on 28 carries, so he would likely be the starter. Vanderbilt will host No. 2 Georgia this weekend in what is likely to be a rough afternoon for the Commodores.

WR David Bell week-to-week after injury scare (concussion protocol) Disaster Grade: 8/10
It was a scary situation this past weekend when Bell was carted off the field with what was thought to be a potential neck injury from a nasty tackle. Instead, it has been diagnosed as a concussion, and Bell appears likely to miss at least this weekend's game against Illinois. Concussions are a funny thing, and it's hard to determine how severe Bell's is without literally being a brain surgeon. Bell, who had over 1,000 yards receiving as a freshman in 2019, looked like he was on pace for similar numbers in 2021, with 21 catches for 319 yards over two-plus games. The longer he is out, the more Purdue's passing game will see the effects.

DT Tyler Davis will miss several weeks (bicep surgery) Disaster Grade: 7.5/10
The oft-injured Davis was at full health heading into the 2021, and he quickly turned into a dominating presence on Clemson's defensive line. Unfortunately, his run will come to an early end after he had surgery on a torn bicep this week. The recovery timetable is 7-8 weeks, which would put Davis on pace to return to the Tigers for their stretch run. The Clemson defensive line is the strong point of the team, and it will still be strong with Bryan Breese and Myles Murphy, but the Tigers will be a little thin on the interior defensive line. Clemson will be on upset alert over the next two weeks with a road trip against N.C. State this Saturday and returning home to host Boston College on October 2. If Clemson can survive those two games, the schedule gets considerably easier.
Sept. 15

QB Skylar Thompson out indefinitely (right knee) Disaster Grade: 8/10
Anytime a team loses its starting quarterback, it's a big deal. Thompson has had an up-and-down career with the Wildcats, but the hope was that he would revert to his 2019 form, when he was an All-Big XII Honorable Mention and the MVP of the Liberty Bowl. Thompson has thrown for 5,261 yards with 30 touchdowns and 14 interceptions over five years. He has also rushed for 1,116 yards and 24 touchdowns. Will Howard, a sophomore, will start at quarterback for the Wildcats with another sophomore, Jaren Lewis, backing him up.

RB John Emery Jr. out for the rest of the year (academics) Disaster Grade: 5/10
Emery Jr. was expected to be LSU's starter at running back in 2021, and he was listed as the starter on the Tigers' first two games, but did not play in either with head coach Ed Orgeron ruling his status as "week-to-week." But now Emery has been declared academically ineligible for the season and the Tigers can move on. Emery had 566 rushing yards and seven touchdowns over his first two seasons. LSU will need someone to step up in Emery's absence. Tyrion Davis-Price (21 carries, 68 yards) and Corey Kiner (11 carries, 56 yards, TD) seem like the most likely possibilities.

QB Phil Jurkovec out indefinitely (right wrist) Disaster Grade: 9/10
Jurkovec was injured in the first quarter Saturday against Massachusetts when his wrist bent back during a fall. He had surgery Monday and will miss several weeks, if not the rest of the season. Jurkovec was a tremendous surprise last year for the Eagles, throwing for 2,558 yards and 17 touchdowns. He will be replaced by Dennis Grosel, who threw for 199 yards and a touchdown last week. Grosel started seven games in 2019 and one game in 2020. He has thrown for 1,750 yards and 16 touchdowns over 17 games for the Eagles.

QB Haynes King will miss at least a month (leg/foot) Disaster Grade: 8/10
King, who won the Aggies' starting quarterback job in training camp, is expected to miss 4-7 weeks after cracking a bone in his lower leg during the first quarter Saturday against Colorado. The Aggies' offense struggled mightily without the redshirt freshman behind center before rallying late for a 10-7 road victory. Texas A&M will move forward with sophomore Zach Calzada, who threw for 183 yards and a touchdown Saturday. Calzada will have a chance to get comfortable at the position when the Aggies host New Mexico this weekend, but they will close the month with Arkansas and play Alabama in the first week of October. If Calzada can't hold the fort, the Aggies' championship hopes in 2021 will end early.

LB Justin Flowe likely out for the year (lower body) Disaster Grade: 6/10
Flowe, one of the top-rated linebackers, in the 2020 class has been exciting when he has played, but unfortunately, he has only played in two games over two seasons. Flowe recorded 14 tackles and a forced fumble in his Week 1 start against Fresno State, but he was ruled out of the Ohio State game. The Ducks managed an impressive 35-28 victory Saturday at Ohio State without Flowe or defensive lineman Kayvon Thibodeaux, so while Flowe's injury is going to be tough, it shouldn't be a killer. The Ducks are banged up at the linebacker position in general, with injuries to senior Dru Mathis and second-year freshman Jackson LaDuke. Oregon should be fine in the short term against Stony Brook and Arizona, but the schedule gets tougher in October.

TE James Mitchell has season-ending injury (right knee) Disaster Grade: 9/10
Mitchell was a preseason All-ACC selection at tight end and one of the most important offensive players in the Hokies' offense. This is a major loss for Virginia Tech, which liked to use the 6-foot-5, 240-pound Mitchell in a similar fashion to the way Florida used Kyle Pitts last season. Mitchell notched 26 catches for 435 yards and four touchdowns last season. He has been a reliable weapon in the passing game and a consistent blocker to help the run game. Junior Drake Deiuliis is the next man up. He is a good blocker and a physical player, but nowhere near the receiving threat that Mitchell is.

Wolfpack lose two on defense for the year Disaster Grade: 8.5/10
It was a tough night for N.C. State beyond the 24-10 loss to Mississippi State. Two starters on defense, linebacker Payton Wilson and safety Cyrus Fagan, will miss the rest of the season with injuries. Wilson, a preseason All-ACC selection who led the team in tackles last season, suffered a left-arm injury. Wilson had shoulder surgery during the offseason after dislocating both shoulders late last season. Fagan, a transfer from Florida State, left in the second half with a undisclosed injury. Both players will need surgery, according to coach Dave Doeren.
Sept. 8

Golden Gophers' RB Ibrahim out for season (left Achilles injury) Disaster Grade: 10/10
Minnesota will be with star running back Mo Ibrahim for the rest of the season, and his college career is likely over after suffering a left Achilles tendon tear in the third quarter of Thursday's 45-31 loss to Ohio State. Golden Gophers head coach P.J. Fleck said the recovery time will be 4-6 months.
Ibrahim (5-10, 215) rushed for 1,160 yards and nine touchdowns as a freshman in 2018 and rushed for 1,076 yards in 2020. He was second in the nation in yars from scrimmage per game last year with 161.7 yards. Ibrahim was also named Big Ten running back of the year and a Third-Team AP All-American for 2020.
Ibrahim had racked up 163 yards on 30 carries at the time of the injury and looked like one of the best running backs in the country. It's a devastating loss for Minnesota, which will likely have to look at multiple running backs in order to equal Ibrahim's production. Although it's early to assume, the likelihood of Ibrahim declaring for the 2022 NFL Draft once he is recovered is high.

Kayvon Thibodeaux day-to-day, status unknown for Ohio State (ankle) Disaster Grade: 3/10 (long term), 6/10 (short term)
Thibodeaux, a likely top-five pick in the 2022 NFL Draft, looked like he was going to put on a show after he forced a fumble and picked up a sack early in Saturday's game against Fresno State. But the defensive lineman got his ankle rolled up and spent the second half in a walking boot.
The injury doesn't appear serious, but Thibodeaux is day-to-day and could miss this weekend's showdown against Ohio State. Missing one game will not derail Oregon's chances at the Pac-12 title and a Rose Bowl appearance, but it could eliminate the Ducks' chances in the college football playoff. By the end of the week, we should know more about Thibodeaux's status.

Crimson Tide top pass rusher Allen likely done for season (fractured foot) Disaster Grade: 6/10
For any other program, losing a top pass rusher like Chris Allen would be a major loss, but at Alabama, it's simply an opportunity for another highly touted prospect who has been waiting in the wings. Make no mistake: Allen was a presence in the Crimson Tide's defense. He led the SEC with 13 tackles for loss last season and also had six sacks.
But why is the disaster grade so low? Because his replacement, Drew Sanders is a blue-chip prospect who was one of the top-50 players in the 2020 recruiting class regardless of position. Sanders notched six tackles against Miami and will now step into the starting role full time.

Wolverines WR Bell will miss rest of season (knee injury) Disaster Grade: 9/10
Ronnie Bell was Michigan's top returning starter at wide receiver and led the Wolverines with 401 receiving yards in 2020. Bell was injured on a punt return in Saturday's game against Western Michigan. He had already caught a 76-yard touchdown pass earlier in the afternoon.
The Wolverines have some talented young receivers on the roster, but Bell was the leader of the room and the guy with the most experience and production. It's a tough loss for Michigan, which always seems to be short of playmakers when it reaches the meat of the schedule.

Gators secondary loses Kamar Wilcoxson for the season (knee injury) Disaster Grade: 6.5/10
Wilcoxson, a safety, was considered doubtful for the season opener against Florida Atlantic with a knee injury. He was ruled out of the game after suffering a knee surgery earlier in the week, and now Gators head coach Dan Mullen has said Wilcoxson will miss the season.
The Gators' secondary was young and inexperienced going into the season, and Wilcoxson's absence will make the unit even younger and less experienced. There is plenty of talent and future stars in the defensive backfield, but it might be a season of growing pains, starting with the Alabama game on September 18.

BYU CB Ellis should recovery from scary injury (head/neck contusion) Disaster Grade: 2/10
The injury Keenan Ellis suffered Saturday against Arizona had players on both teams worried about his health. After trying to make a tackle, Ellis laid motionless on the field, and players quickly waved the medical staff to come out to the field. He was taken off the field on a stretcher and hospitalized, but Cougars coach Kalani Sitake said the cornerback is recovering now and should be available to return to the field later in the season. That is good news all around after a very scary sight.

BYU WR Romney may miss a few weeks (lower-body injury) Disaster Grade: 6/10
Gunner Romney, BYU's top returning receiver, suffered a leg injury in the first quarter Saturday against Arizona and spent the rest of the game on crutches and watching from the sidelines. The injury isn't going to keep Romney out for more than a few weeks, but those are big weeks for BYU.
The Cougars have Utah this Saturday in the Holy War and Arizona State on the 18th. BYU's wide receiving group is as deep as it has been in years, but Romney was the clear No. 1 guy, and that loss will leave a hole in the Cougars' offense.
Aug. 20

Bulldogs TE Washington, DB Smith likely to miss opener (foot injury): Disaster Grade: 6/10
Georgia will take on Clemson in the only matchup between top-five teams in the opening weekend, and the Bulldogs are looking at being down two key starters. Tight end Darnell Washington, the No. 1-rated player at his position in the 2020 recruiting class, was expected to be a major part of the Bulldogs' offense, sharing the field with Arik Gilbert, the No. 2-rated tight end in the 2020 recruiting class. Defensive back Tykee Smith, an offseason transfer from West Virginia, is one of the best slot cornerbacks in the nation and was expected to be heavily leaned on to curb Clemson's passing game. Georgia is still loaded with talent and depth, but the team with be less talented and deep without Washington and Smith on the field.

Seminoles being coy about potential injuries at quarterback: Disaster Grade: 10/10
Florida State received one of the big transfers of the offseason when quarterback McKenzie Milton arrived from Central Florida hoping to get back on the field after suffereing a major leg injury in 2018. Different reports currently have Milton dealing with a foot injury that has kept him out of practice. Jordan Travis, the Seminoles' starting quarterback last season, has also missed the past two practices. With two weeks left before an opener against Notre Dame, this is not ideal. Milton and Travis are expected to platoon the position, and both have lingering durability issues. The severity of the injuries is unknown, but if both quarterbacks continue to miss practice, the murmurs will get louder.
Aug. 16

South Carolina QB Luke Doty questionable for opener (sprained ankle): Disaster Grade: 3/10
The good news is that the injury to Doty isn't as serious as initially reported. Doty is one of the Gamecocks' few potential stars, but the team should be able to handle FCS program Eastern Illinois in the season opener either way. If Doty doesn't play, it will either be a start for FCS transfer Jason Brown or true freshmen Colten Gauthier. South Carolina will have to get out of the gate strong and likely win five of its first seven to have a chance at a bowl game, so the program can't afford to lose Doty for any significant time.

Florida CB Jaydon Hill out for season (torn left ACL): Disaster Grade: 7/10
For most programs, the disaster magnitude would be a little greater when a starting cornerback was going to miss the season. But through recruiting and the transfer portal, Florida has some talented depth at the position and should be able to overcome this.
Hill was going to start on the opposite end of Kaiir Elam after a solid sophomore campaign where he was a bright spot on a struggling unit. Now that position will be a camp battle between true freshman Jason Marshall, who was the No. 1-rated cornerback in the 2021 class, and transfers Jadarrius Perkins - Missouri - and Elijah Blades - Texas A&M. Marshall should be the favorite to be the initial starter, and I expect that will be the case, but there is experience behind him in case he falters.

LSU QB Myles Brennan out indefinitely (broken left arm): Disaster Grade: 8.5/10
The camp battle between Brennan and Max Johnson was expected to be one of the most competitive in the country, but Brennan injured his arm early in camp and recently had surgery. LSU wouldn't rule Brennan out for the season, but it seems that way.
Johnson is the better prospect and would've likely won the quarterback battle, but Brennan was an experienced backup with four years under his belt and performed well, racking up 1,112 yards, 11 touchdowns and three interceptions over his three starts in 2020. Where this really hurts the Tigers is that they have very limited depth at quarterback. Behind Johnson is true freshman Garrett Nussmeier and ... that's about it. I don't know if the Tigers can get a late transfer to come in, and if they can't, going through the SEC season with just two healthy scholarship quarterbacks is a tight rope to walk.

Alabama DE LaBryan Ray is expected to miss a "couple of weeks" (groin injury): Disaster Grade: 4/10
Ray, a redshirt senior, was going to be part of an experienced line with D.J. Dale and Phidarian Mathis. Ray has four years under his belt as a primary reserve and has been injured in each of thosee seasons. Alabama has quality defensive linemen all over the place, and most of them are hungry for an opportunity. Juniors Justin Eboigbe and Byron Young are next in line, and they will be challenged by some young players who were part of Alabama's top recruiting class in 2021.

Minnesota WR Chris Autman-Bell status unknown for opener (knee injury): Disaster Grade: 7/10
We likely won't know the intent of Autman-Bell's injury until the week of the opener against Ohio State. The report from The Daily Gopher is that Autman-Bell landed awkwardly after being tackled in a one-on-one contact drill and the trainers were looking at his right knee. Autman-Bell is the Gophers' most experienced returning receiver, and if he can't go against Ohio State, it would greatly diminish their chances of an opening-week upset. Freshman Douglas Emilien and sophomore Mike-Brown Stephens look like potential replacements for Week 1 if Autman-Bell is out.

Ohio State DE Tyler Friday is out for most of the season (undisclosed injury): Disaster Grade: 2/10
Friday was expected to be the primary reserve for starters Zach Harrison and Tyreke Smith, but Friday will be unavailable for most of the season. This could be a problem for many schools, but Ohio State has two five-star defensive linemen waiting in the wings, so Friday's injury will likely just speed up the inevitable. True freshman Jack Sawyer, the No. 2 defensive end in the 2021 class, and true freshman J.T. Tuimoloau, the No. 3 defensive end in the 2021 class, have been active at practice, and it feels like a matter of time before both players have a major role carved out for them on Ohio State's defense.
Dec. 5

JUCO CB Jadarrius Perkins (Hattiesburg, MS) de-commits from Oregon: Disaster Rating: 8/10
It seems like Perkins (6-2, 185), one of the top cornerbacks in junior college, wants to explore options a little closer to home. I have confirmed that Oregon is still pushing hard and isn't out of the picture, but Oklahoma, Texas A&M and Mississippi State are all really coming after Perkins. He has a lot of options, and it's hard to determine where Perkins is leaning.

OLB/DE Patrick Payton (Miami, FL) de-commits from Nebraska: Disaster Rating: 9/10
This is not a big shock. Payton (6-5, 200) has had a wandering eye for a while, and it was hard to see Nebraska keeping him in the class without an official visit. Payton's next stop will likely keep him much closer to home. Miami and Florida State are in heavily on him, and the Seminoles in particular have made him a major priority because they lack of pass rushers on their roster. I wouldn't be surprised if Payton waited until the start of the early-signing period to make his decision.

OT Albert Reese (Clearwater, FL) de-commits from Rutgers: Disaster Rating: 7/10
Reese (6-7, 295) immediately flipped to Mississippi State. He is the fourth offensive tackle in Mississippi State's class, which includes two junior college prospects.
Dec. 4

DT Andre Porter (Washington, PA) de-commits from Boston College: Disaster Rating: 9/10
Porter (6-3, 300) immediately flipped his commitment to Maryland, where he will replace the recently departed Marcus Bradley in its class. The Terrapins have six commitments along the defensive line.
Dec. 3

QB Jake Garcia (Loganville, GA) de-commits from USC: Disaster Rating: 10/10
It's very rare that a prospect like Garcia (6-2, 200), the No. 4 quarterback in the 2021 class, comes on the market this late in the recruiting cycle. There were a lot of rumors surrounding Garcia from the time that Miller Moss, the No. 7 quarterback in the class, also committed to USC and did not designate himself for the 2020 class to provide some separation.
The general belief was that if Garcia was going to leave USC's class, he would be flipping to Miami. Garcia has a great relationship with Miami offensive coordinator Rhett Lashlee. D'Eriq King seems like a good bet to return in 2021, but Garcia would have a clear path from 2022 forward. The other school in the mix is Florida State. The Seminoles recently lost long-time QB commit Luke Altmyer, and their offensive coordinator, Kenny Dillingham, also has a good relationship with Garcia. Florida State is in a rebuild, but the path to the field for Garcia would be immediate.
Garcia's situation will probably be the big story heading into the early signing period.

DE Ja'Quen Harvey (Los Angeles, CA) de-commits from Arizona: Disaster Rating: 6/10
Harvey (6-4, 245) was a pretty coveted prospect among the West coast schools before his committed to Arizona. As long as there aren't any academic issues, I expect several Pac-12 and Mountain West programs to continue to recruit Harvey. The de-commitment continues to put a spotlight on Kevin Sumlin's job status with the Wildcats.
Dec. 2

DE Naquan Brown (Virginia Beach, VA) de-commits from LSU: Disaster Rating: 7/10
Brown (6-2, 205) immediately flipped to Pittsburgh and becomes a major piece of the Panthers' defensive line class, which is led by top defensive tackle prospect Elliot Donald. LSU is still in the picture for Korey Foreman, the No. 1 prospect in the nation regardless for position, and this move is partially seen as one that clears up space in its class.

DT Savion Collins (Miami, FL) de-commits from Miami: Disaster Rating: 6/10
Collins (6-4, 290) was committed with his high school teammate Leonard Taylor to the Hurricanes. There have been constant rumors about Collins making a flip to Florida, but it hasn't happened yet, and there's a question if Florida will have space in its class for him. If not the Gators, I would assume that Florida State is a possibility as that program's staff is trying to salvage a serviceable recruiting class. Central Florida might also be a school to watch if Collins decides to stick with in-state programs.

ATH Josh Moore (Atlanta, GA) de-commits from USC: Disaster Rating: 7/10
Moore (6-2, 190) was committed to Stanford from May until making the switch to USC in early October. From Moore's words on Twitter, this situation might have been a surprise to him, and it leads to believe that USC might have lifted his scholarship.
Will the Cardinal take Moore back? That is hard to prognosticate because it takes so much work for a prospect to get into Stanford from the start. Would Moore stay closer to home? Maybe, but it's hard to tell what the market is for Moore among schools in the SEC and ACC. I think we'll know more about Moore in the next few days.
Dec. 1

DT Anthony Hundley (Bradenton, FL) de-commits from LSU: Disaster Rating: 7/10
Hundley (6-3, 280) was committed to LSU for over a year. Pittsburgh, Florida State, Georgia Tech and Tennessee are all reportedly interested - although the levels of interest is unknown. All of those programs offered much earlier in the process. Hundley is available to be an early enrollee, which might make him much more appealing than someone who won't be on campus until the summer. I think there might be some other schools that jump out of the woodwork for Hundley in the next week.
Nov. 30

LB Terrence Lewis (Hollywood, FL) de-commits from Tennessee: Disaster Rating: 10/10 (maybe)
Lewis (6-1, 200) is the second-ranked inside linebacker in the nation and was the top recruit in the Tennessee class. This one caught me by surprise, and from Lewis' statement that Tennessee is still clearly his top school, I'm wondering if he's heard rumblings about Jeremy Pruitt's job status in Tennessee. Pruitt appears likely to finish the season 2-7 or 3-7 if the Volunteers can play Vanderbilt on December 19. That puts him on the hot seat. If Pruitt is retained, I believe there's a good chance Lewis returns to the class, if Pruitt is fired that opens up a lot of opportunities.
Miami would have to be considered in play for Lewis, considering Manny Diaz has already snagged blue-chip prospects Leonard Taylor and James Williams. Texas A&M has never stopped recruiting Lewis, and top Aggies assistant James Coley is one of the best at recruiting Miami-Dade and Broward counties. Auburn is also in the picture. Lewis says he plans to sign in the early signing period from December 16-18. This one is going to come down to the wire.

QB Luke Altmyer (Starkville, MS) de-commits from Florida State: Disaster Rating: 10/10
Florida State head coach Mike Norvell has been a believer in Altmyer, the 26th-ranked QB in the 2021 class, from day one. He made an offer to him while still the head coach at Memphis in January of 2019. Norvell and Florida State offensive coordinator Kenny Dillingham have been recruiting Altmyer since they were together at Memphis in the summer of 2018. He was one of Norvell's first commitments in the 2021 class and a big part of the future plans at Florida State. Those plans now go out of the window, and Florida State's recruiting class, which was already unimpressive, is now probably one more piece of bad news closer to being disastrous.
Altmyer (6-2, 185) has been to Ole Miss multiple times, including Saturday. It's not a question of where Altmyer will go, it's a question of when it will happen. I predict he'll commit to Ole Miss by the end of the week.

RB Armoni Goodwin (Trussville, AL) de-commits from Auburn: Disaster Rating: 9/10
Goodwin (5-8, 190), the 20th-ranked running back in the 2021 class, backed away from his Auburn commitment after 17 months of being in the Tigers' class. He announced that he does not expect to sign in December, so his recruitment could go a number of directions. LSU is a school that has come up, although the team has Corey Kiner in its class, and could take a second back. Florida State might be in the mix ,and the Seminoles need a running back and some positive recruiting news. Auburn might also be in the picture. Goodwin's recruitment should become clearer in January.

S Myzel Williams (Deland, FL) de-commits from Mississippi State: Disaster Rating: 6/10
I liked Williams (6-0, 190) more than many of the recruiting services and thought that Mississippi State could be a nice fit for him. His original top group included Louisville, South Carolina, California, and N.C. State when he committed in late June, but it's likely that list will change. Williams was thought to be an early enrollee, but that may change if he doesn't sign in December.

DT Victory Vaka (Westlake Village, CA) de-commits from Texas A&M: Disaster Rating: 8/10
Vaka (6-2, 345), the No. 25 defensive tackle in the 2021, parted ways with Texas A&M, and I get the feeling this one was mutual. He was supposed to take an unofficial visit to Texas A&M - players cannot take official visits this cycle because of the pandemic - this season, but he hasn't yet, and I don't believe he was going to enroll there without seeing College Station first. Vaka is a hot commodity because most teams in the nation could use a big run stuffer. Oregon has always been in the picture, and Maryland and Penn State extended offers today. Also keep an eye on Oregon State, UCLA and BYU. I think Vaka will stay on the west coast, but he's going to have an active phone for the next two-plus weeks.
Nov. 29

LB Trevin Wallace (Jesup, GA) de-commits from Boston College: Disaster Rating: 9/10
Wallace (6-2, 207) was one of the top prospects in Boston College's class, and his departure is a tough loss for the Eagles. He hasn't completely ruled Boston College out, but it appears safe to say that Wallace will be signing with an SEC program in the next couple of weeks. Ole Miss, Auburn and Tennessee are all in the picture right now.
Nov. 26

CB Damarius McGhee (Pensacola, FL) de-commits from Tennessee: Disaster Rating: 9/10
More bad news for Tennessee, as McGhee (6-1, 165), the No. 20 cornerback in the 2021 class, left the program's class on Thanksgiving. He hasn't ruled out the Volunteers, but LSU appears to have moved to the front of the line for him. Miami and Ole Miss are also out there. There's general belief that McGhee is going to sign during the early period, so he'll have two weeks to make a final decision.
Nov. 25

South Carolina has several players de-commit from 2021 class: Disaster Rating: 10/10
The firing of head coach Will Muschamp was going to lead to some attrition in the recruiting class, and to no one's surprise, a lot of it is on the defensive side of the football.
LB Bryce Steele (Raleigh, NC) de-committed on Nov. 24 and will decide between Michigan State, N.C. State, Texas and Boston College on Dec. 1
S Jayden Johnson (Cedartown, GA) committed to Arkansas on Nov. 26.
DE George Wilson (Virginia Beach, VA) plans to sign in December and has a new top five of Auburn, Florida State, Maryland, North Carolina and Penn State.
LB Trenilyas Tatum (Jonesboro, GA) committed to Georgia Tech on Nov. 25.


DE David Abiara (Mansfield, TX) de-commited from Notre Dame: Disaster Rating: 7.5/10
Abiara (6-4, 245), the No. 28 defensive end in the 2021 class, was charged with criminal trespassing during the Thanksgiving weekend after he and another man were arrested and booked on the suspicion of burglary with intent to commit a felony. Notre Dame quickly dropped Abiara from its recruiting class. The criminal trespass charge is just a misdemeanor, so the legal issues for Abiara will probably not stop other schools from looking at him. Oklahoma, SMU and Texas have all been mentioned, but it's unclear how serious any of those programs is pursuing Abiara at the current time.
Nov. 23

RB Deshun Murrell (Centreville, AL) de-commits from UCLA: Disaster Rating: 8/10
Murrell (5-11, 185) committed to UCLA sight unseen in June. With the NCAA extending the dead period to Tax Day, it appears that Murrell is going to think twice before signing with a program that's over 2,500 miles away. Penn State, which came in with an offer in early November, might have moved ahead of UCLA on Murrell's wish list. Oklahoma State is also in the picture, and Murrell said that his finally decision will likely come between those three programs and he's hoping to take some unofficial visits.

ATH Simeon Price (Pensacola, FL) de-commits from South Carolina: Disaster Rating: 9/10
South Carolina should expect to lose some commitments with the firing of head coach Will Muschamp. In my opinion, Price (6-0, 200) was one of the higher-regarded players in the class with the ability to play several positions. I think Price is going to have a lot of interest on the market where it's at wide receiver or in the secondary. Georgia Tech, Tennessee and Mississippi State are three of the schools that have been mentioned as possibilities for Price.
Nov. 20

WR Rodarius Thomas (Eufaula, AL) de-commits from South Carolina: Disaster Rating: 2/10
I don't know that Thomas (6-1, 185) would have been a priority with a new staff, so this could be a situation of not wanting to be dropped too late in the recruiting cycle. The Gamecocks were Thomas' only offer from a Power Five school, so it's likely he'll be working through offers from several mid-major programs.

RB Martin Lucas (Abingdon, VA) de-commits from Arizona State: Disaster Rating: 5/10
The revolving door known as Arizona State recruiting continues to move, as Lucas (6-2, 240) is the program's seventh de-commitment since October 1. Lucas could find some interest down the stretch as a big back or a linebacker, and even one school thinks he could grow into a three-technique. He's been received offers by Wake Forest, Air Force, Virginia Tech, Navy and a few others, so he will have some options closer to home.

JUCO WR Jaylon Griffin (Huntsville, TX) de-commits from Central Florida: Disaster Rating: 7/10
I think Central Florida was pretty excited about Griffin (6-3, 180) coming in from Kilgore Junior College and getting on the field early. Ole Miss, Mississippi State and Nebraska have all stayed close with Griffin, and it seems like he's going to take a chance and see which of those three schools extends him a scholarship offer.
Nov. 19

OL Almarion Crim (Adamsville, AL) de-commits to Duke: Disaster Rating: 7/10
Crim (6-3, 285), who could line up at center or guard in college, has said that Virginia Tech is showing him the most interest, and he named the program as the favorite. It could be a matter of time before Crim commits to the Hokies.
Nov. 18

S Marvin Martin (Brock, TX) de-commits from Boston College: Disaster Rating: 6/10
Martin (6-0, 185) has listed Kansas State has his new favorite since the program made its offer to him in the second week of November. He appears likely to make a commitment to the Wildcats at some point before the end of the early signing period.

CB Brendan Toles (Oxford, MS) de-commits from Mississippi State: Disaster Rating: 8/10
Toles (6-1, 175) was the only natural cornerback in Mississippi State's class, so his departure leaves a gaping hole for the Bulldogs. This seems like a situation where Toles just had second thoughts, because he is now likely to wait until February to sign. I would expect Toles, who has also committed to Louisiana Tech this cycle, to take some unofficial visits before making a final decision.
Nov. 17

LB Andrew Jones (Marrero, LA) de-commits from Memphis: Disaster Rating: 9/10
Jones (6-0, 200) was arguably the top recruit in Memphis' class and had plenty of options from Power Five schools. Florida State was high on Jones and thought to be his original landing spot before he committed to Memphis. The Seminoles are still in need of linebackers, and Arizona and Utah have also made offers, so Jones might jump on to another program at the early signing period or wait until February, when he could be a very coveted prospect.
Nov. 16

CB Philip Riley (Valrico, FL) de-commits from USC, flips back to Notre Dame: Disaster Rating: 9/10
Riley, the 16th-ranked cornerback in the 2021 class, committed to Notre Dame in May and then flipped to USC in late September. By November, however, there was word that heRileywas likely going to end up in Notre Dame's class, and on November 16, he made it official. It's likely Riley will sign with the Fighting Irish during the early signing period.
Nov. 12

RB Jayden Williams (West Des Moines, IA) de-commits from Kansas State: Disaster Rating: 4/10
It seems like Kansas State might've pulled Williams' (6-1, 195) offer or they made an agreement to move on from each other. The lack of top-end speed is likely what will keep Williams from Power Five consideration, so I expect he'll end up at a lower-end FBS program or a top-end FCS school.
Nov. 9

CB Tim Burns Jr. (Miami, FL) de-commits from Miami: Disaster Rating: 8/10
Burns (5-10, 151) isn't one of the spotlight players in the Hurricanes' top-10 recruiting class, but he was the only traditional cornerback. Another Hurricane commit, Malik Curtis, is a potential cornerback, but I would expect Miami to look for another one if Burns doesn't come back in the class. Burns' high-school program, Miami Northwestern, is a good bet to play for a state championship, so Burns might play out the rest of the high school playoffs and see what happens.

OT Austin Barber (Jacksonville, FL) de-commits from Minnesota: Disaster Rating: 9/10
This is a big loss for Minnesota, which looked at Barber (6-7, 310) as one of the cornerstones of its 2021 class. Barber had a ton of interest the minute he jumped on the open market, and Mississippi State quickly established itself as a favorite. Maryland, Virginia Tech and Florida State are also in the hunt. Barber is likely to sign in December, so it's going to be a competitive race down the stretch.
Nov. 3

Jah'von Grigsby (Baton Rouge, LA) de-commits from Michigan State: Disaster Rating: 7/10
Grigsby (5-10, 185) had a pretty solid offer list, and I'm curious to see how many of those are still active. I think Vanderbilt is going to be a program that takes a look at Grigsby. Arkansas and Missouri might also be in the picture. Either way, he's going to play closer to home, and it's very possible Grigsby will end up at an SEC program.
Nov. 2

DT Marcus Bradley (Gaithersburg, MD) de-commits from Maryland: Disaster Rating 9/10
Bradley (6-3, 270) is No. 11 on the top-25 defensive tackle ratings, and he was a major part of a strong defensive line class for the Terrapins. It does not seem like there will be a reunion here, because Bradley spoke of looking for a scheme fit and a place where he could play in a four-man front.
Bradley is going to be an early enrollee, so he could take his recruitment all the way to mid-December if he wants. Texas A&M is a program that reached out and is prepared to aggressively pursue Bradley. Penn State, USC, Virginia Tech and Tennessee are other programs that have been mentioned. Bradley had a ton of offers before committing to Maryland, so it wouldn't be a surprise to see several schools contact him. I believe the likelihood of Bradley putting out a new top-five school list before making a new decision date is pretty high.
Oct. 30

WR Hal Presley (Arlington, TX) de-commits from Baylor: Disaster Rating 7/10
This is a simple case of a prospect who was committed to a program and now believes he might've found a better situation. Presley (6-3, 190) has already stated that Auburn and USC are the schools he's most interested in. He also says he's still open, leaving room for other programs to jump in, but the general belief is that Presley is going to make a pretty quick decision on his next destination, and it will be between the Trojans and Tigers.
Oct. 26

ATH Caleb Johnson (Greenville, Texas) de-commits from Oklahoma: Disaster Rating 2/10
This was pretty easy to read into. Johnson (5-10, 175) is a two-way player who was originally thought to be a cornerback, but will likely end up as a slot receiver in college. Oklahoma recently received a commitment from former Texas commit and No. 6 cornerback Billy Bowman, who is likely to move to offense in college. With Johnson and Bowman occupying the same space in the class, Bowman gets the scholarship and Johnson gets bumped. Bowman didn't report a top group of schools when he committed over the summer, but TCU, Missouri, Tennessee and Florida State were among the interested programs, and I think they might circle back around to Johnson.
Oct. 16-22

Arizona State has five out-of-state de-commitments in a week: Disaster Rating 6/10
The prospects are defensive end Caleb Banks (Southfield, MI), linebacker Isaiah Pipkin (Wake Forest, N.C.), tight end Garrett Gillette (Mukwonago, WI), offensive tackle Marcus Mbow (Milwaukee, WI) and offensive tackle Charles Armstrong (Bradenton, FL). Mbow said that Arizona State coach Herman Edwards dropped his scholarship, and it's very possible that's the case with all five prospects. One thing that sticks out about all five players is that they are well outside of Arizona State's normal recruiting area, so it shouldn't hurt the program's reputation much. That being said, it's a pretty bad look for a program to drop a quarter of its class in one big swoop.
Oct. 12

LB Branden Jennings (Jacksonville, FL) de-commits from Florida State: Disaster Rating 9.5/10
This is a tough one to swallow for Florida State. Jennings (6-4, 223) is the No. 7 outside linebacker in the nation and was the centerpiece of the Seminoles' first full recruiting class under head coach Mike Norvell.
Linebacker, especially someone who could potentially rush the passer is a major need for Florida State in this class as is talent overall. The recruiting loss really can't be measured for a new staff that's struggling and defensive coaches on the hot seat. Jennings had been committed to Florida State for over 10 months and was seen as extremely solid, so a list of potential suitors is yet to be determined, but apparently Michigan is a program that is expected to make a major push for Jennings.
The Wolverines will likely be joined by at least a dozen other programs. Jennings has hinted that Florida State will also remain in the picture, but it's likely the Seminoles will have to turn things around on the field for them to be a factor.
Oct. 11

RB Antario Brown (Savannah, GA) de-commits from South Carolina: Disaster Rating 5/10
This isn't a huge loss for South Carolina because the program has some good current and future depth at the running back position. I love Kevin Harris; I think he's one of the biggest surprises in college football and he's only a sophomore. The Gamecocks have MarShawn Lloyd in the room as well. He is out for the 2020 season with an injury, but Lloyd was a top-20 running back in the class of 2020. And South Carolina already has a running back committed in the 2021 with Caleb McDowell, who is a little more of a multi-purpose back and should pair well with Harris and Lloyd, who are power backs. South Carolina is also looking at a smaller recruiting class - around 20 prospects - and taking two backs probably didn't work out with the numbers.
That being said I like Antario Brown's film, and I gave him a "B" grade. I think he's not far outside of the top-25-30 running backs in the nation. Before he committed to South Carolina, it looked like N.C. State and West Virginia were in the picture for Brown (5-11, 205). We'll see if other programs jump on him down the stretch; I expect a few will.
Oct. 8

North Dakota State QB Trey Lance will skip FCS spring season and opt for 2021 NFL Draft: Disaster Rating: 5/10
The writing was on the wall for Lance (6-4, 226) when North Dakota State worked as hard as it did to find an opponent for a fall game. Lance was not likely to participate in the spring season either way. He looked a little uneven at times in his fall showcase, but once Lance shook off the rust, he looked every bit like a player who will get selected in the top half of the first round of the 2021 NFL Draft.
Lance led the Bison to a 39-28 win over Central Arkansas and completed 15-of-30 passes for 149 yards, two touchdowns and an interception while rushing for 143 yards and two touchdowns on 15 carries. The interception was actually the first of Lance's career in college after he threw for 2,786 yards, 28 touchdowns and no interceptions as a redshirt freshman in 2019.
It is likely Lance will be the third quarterback taken in the 2021 NFL Draft, behind only Trevor Lawrence and Justin Fields. It was going to be impossible to catch Lawrence, likely the No. 1-overall pick in the 2021 NFL Draft, and while Lance had a nice game, he didn't do enough to move past Fields, in my opinion. Add that to the fact that Fields will have a chance to play nearly a full season of college football starting in a few weeks.
Charlie Campbell's
2021 NFL Mock Draft has Lance going to the Chicago Bears at No. 18, and Walter Cherepinsky's
2021 NFL Mock Draft
has Lance also going to the Bears, but at No. 25. Walt has Florida QB Kyle Trask going at No. 23 to the Indianapolis Colts.
Oct. 7

WR/DB Billy Bowman (Denton, TX) de-commits from Texas: Disaster Rating 8/10
Bowman (5-10, 175), the sixth-ranked cornerback in the nation, is expected to eventually flip to Oklahoma. He has a lot of ties to and around the Oklahoma program. I think there will also be a change of position. Texas was recruiting Bowman to on the defensive side of the ball in the secondary, and I think Oklahoma is going to play him at wide receiver, and Bowman definitely grades out as a top-10 wide receiver prospect in the nation as well.
So, while this de-commitment wasn't a big surprise for Texas, it's not good news. Bowman is a great talent, and this wasn't the news head coach Tom Herman needed while some of the Longhorn faithful are starting to question his future in Austin.

DE/DT Demarcus Smith (Birmingham, AL) de-commits from Ole Miss: Disaster Rating 9.5/10
As bad as Ole Miss' defense is, the staff probably didn't want to lose any players, much less a versatile guy up front like Smith (6-4, 270), who could play end or on the interior. Upon his de-commitment, Smith put out a top six of Ole Miss, South Carolina, Kansas, Nebraska, Mississippi State and Tennessee.
I think Ole Miss is still very much in the picture here as is Mississippi State. Smith is just simply not ready to end his recruitment and, like many prospects, is hopeful the NCAA will eventually lift the extended dead period and allow the prospect to start taking official visits. I wouldn't be surprised if Smith rides his recruitment out for a couple months, perhaps close to the early signing day.
October 6

WR Keon Coleman (Opelousas, LA) de-commits from Kansas: Disaster Rating 9/10
Coleman (6-4, 200) didn't make our top-30 wide receivers in the nation, but he was in the next group of five prospects who just missed out. The bottom line here is that his commitment to Kansas was a bit of surprise and was likely pending on how Kansas looked in its second year under Les Miles.
Unfortunately, the Jayhawks look like a mess, so Coleman decided to move on and now has a large group of potential suitors. Texas and USC made offers to Coleman a couple days after he backed out of his Kansas pledge. Penn State, Ole Miss, South Carolina, Oklahoma, Michigan State, Miami, Florida State and Kentucky are among the three-dozen offers that Coleman has recevied. He's going to be a highly coveted player in recruiting, and I think this one is going to go down to near early signing day.
Sept. 3 Update

QB Jamie Newman opts out of the 2020 season: HUH?!?! Disaster Rating
Forget Newman's statement about CoVID-19 because in this case I'm not buying it. He's struggled a little since making the transfer from Wake Forest to Georgia in the offseason, but I don't think it was as bad as reports may have made it seem. There are also rumblings that Newman and new Georgia offensive coordinator Todd Monken could never get on the same page. All right, that might make a little more sense. If Newman didn't think the offense fit him or he was being set up to fail, I can understand getting out of a potentially bad situation.
Newman (6-4, 230), out of Graham, North Carolina, started 12 games for Wake Forest last season. He threw for 2,868 yards and 26 touchdowns while added 574 rushing yards and six touchdowns. He was expected to bring more playmaking potential from the quarterback position for Georgia - something the Bulldogs have lacked in their most recent run.
In late May, former 5-star quarterback J.T. Daniels also transferred to Georgia from USC. Daniels, a redshirt sophomore, tore his ACL in the first quarter of USC's opener against Fresno State last season. He isn't cleared for game action yet, but he will be by the time the SEC opens its season on September 26.
As for the draft ramifications, they are significant. Charlie Campbell had Newman going at No. 27 overall to the Pittsburgh Steelers
in his 2021 NFL Mock Draft
. The general projection for Newman was in the second half of the first round to the early second round and likely the fourth quarterback off the board. That's fine, but he could have changed that. Remember Joe Burrow? He was a late-round projection until he had the best statistical season by a quarterback in college football history, won the Heisman Trophy and the College Football Playoff en route to becoming the No. 1 pick of the 2020 NFL Draft.
Newman was the potential trigger man on a championship-hungry team playing in the SEC. He was going to be in the spotlight each week. Maybe he would have crumbled, but maybe he would've thrived and become a success story like Joe Burrow. We'll never know. Personally, I think Newman's draft stock can only go down after this decision. A good combine performance can limit the damage, but Monken has an NFL background and a lot of coaches are going to be getting in touch with him to wonder what went wrong in Georgia. It is hard to see a team investing a first or possibly a second-round pick on Newman right now.
Side note:
I will be discussing this and plenty more on college football on a Facebook Live with Maceo Heard Jr. on the Atlanta-based "Crush Sports Network" on Thursday at 2 p.m. EST. Look up "The Crush Sports Network" on Facebook and listen in.
Sept. 1 Updates

WR Ja'Marr Chase opts out of the 2020 college football season: 9/10 Disaster Rating
Many of the top wide receivers in the expected 2021 NFL Draft class are opting out, and to be honest, Chase leaving makes the most sense of anyone. Charlie Campbell had Chase going No. 4 to the Cincinnati Bengals in
his most recent mock draft
.
Chase (6-0, 208), out of Harvey, Louisiana, had one of the greatest seasons of any wide receiver in college football history in 2019, recording 84 receptions for 1,780 yards and 20 touchdowns. Chase's efforts earned him the Biletnikoff Award in 2019, and he was the undisputed No. 1 wide receiver prospect in the 2021 NFL Draft.
Chase really shined when the lights were brightest. He had seven catches for 127 yards and two touchdowns against Florida, eight catches for 123 yards against Auburn, six catches for 140 yards and a touchdown against Alabama, and ended his collegiate career by torching Clemson for nine catches for 221 yards and two touchdowns. Why the heck does he need more game film? I think we've seen enough to realize Chase is the real deal.
This is a major loss for college football becaise another star will not play in this strange, abbreviated season. But in terms of draft stock, Chase was already the No. 1 wide receiver on the board and that wasn't going to change unless he suffered a severe injury. Now that the injury risk has been expunged, Chase's next step is the NFL Scouting Combine. From there, it is likely his eventual selection as a top-10 pick in the 2021 NFL Draft.

DT Tyler Shelvin opts out of the 2020 college football season: 8/10 Disaster Rating
Does anyone want to play for LSU this season? It's difficult to think that a dominating championship team might struggle to finish .500 a year later, but it's certainly not out of the question for the Tigers. Shelvin (6-3, 344), out of Lafayette, Louisiana, is not on Charlie Campbell's most recent two-round 2021 NFL Mock Draft, Shelvin is projected as a late first-/early second-round type by other evaluators.
Shelvin was a major presence on the interior defensive for LSU in 2019 while collecting 39 tackles with three tackles for loss. He is the fourth projected starter for LSU who is opting out this season joining defensive lineman Neil Farrell, cornerback Kary Vincent and wide receiver Ja'Marr Chase.
This is definitely a risk for Shelvin. Some projections have him late in the first round, but others, like Charlie Campbell, don't have him in the first two rounds, so it's likely that another season would've solidified Shelvin's draft stock - wherever it might be.

RB Kenny Gainwell opts out of the 2020 college football season: 9/10 Disaster Rating
Gainwell is arguably the top running back prospect for the upcoming 2021 NFL Draft. Charlie Campbell has him going at No. 20 to the Tampa Bay Buccaneers. My view on running backs is pretty clear - the NFL punishes the ones who stay too long, so the fewer carries they can give for free in college should pay off for them in the pros. Gainwell's father told ESPN.com that their family has lost four members to COVID-19, which weighed heavily on Gainwell's decision.
Gainwell (5-11, 195), out of Yazoo City, Mississippi, was an absolute beast for Memphis in 2019. He rushed for 1,459 yards and 13 touchdowns last season while adding 610 yards and three touchdowns receiving. The competition in the AAC is a definite notch below the Power Five conferences, so there are going to be some question marks about Gainwell going into the combine. He has the perfect skill set for a running back in today's NFL, but he's going to have to put on some size and show he can handle more physical football if he wants to be a first-round pick in the 2021 NFL Draft.
This is the loss of another top offensive player in college football, and Gainwell was going to make Memphis must-see TV this fall. That being said, this doesn't really hurt Gainwell's stock. He could've had a 2,000- to 1,000-yard season at Memphis, and he would still need to prove it at the NFL Scouting Combine to establish his draft stock. Taking it all into consideration, this was probably the best move.
Aug. 26 Updates


North Dakota State announces "showcase" game with Central Arkansas on October 3: 3/10 Disaster Rating
With the FCS putting off football until the spring, it likely meant the end of the short college football career for quarterback and likely first-round pick Trey Lance. Lance, who is currently the fifth overall pick to the Chicago Bears in
Charlie Campbell's
mock draft, is likely a high first-round pick whether he plays or not, but with just 15 games under his belt and staring down a 15-month layoff before the NFL Scouting Combine, it's probably not a bad idea for him to get a real game in.
Lance (6-3, 221) had a phenomenal 2019 season as a redshirt freshman, throwing for 2,786 yards and 28 touchdowns with zero interceptions. He also rushed for 1,100 yard and 14 touchdowns. Lance checks off all the boxes physically and plays for a dynasty program that's won 37 games in a row. The past two North Dakota State quarterbacks have been drafted.
Carson Wentz, the most notable North Dakota State alumnus, was picked second overall by the Philadelphia Eagles in 2016 and was headed toward an MVP season in 2017 before he torn his ACL in Week 14. His successor, Easton Stick, was picked in the fifth round of the 2019 NFL Draft by the Los Angeles Chargers and is likely to spend his second season in the league as QB3 behind veteran Tyrod Taylor and 2020 first-round pick Justin Herbert.
The risk is minimal for Lance as long as he doesn't get hurt. North Dakota State has one of the most impressively structured programs in the history of college football, and players just tend look good in the system. I don't know if Lance can improve his position in the quarterback totem pole - he's probably not going to be selected ahead of Trevor Lawrence or Justin Fields - but he's going to get a game in and some more film plus about four weeks of practice time. That's not a bad thing to solidify his spot in the top third of the first round of the 2021 NFL Draft.

All four Florida "hold-outs" expected to return to practice, be available for Week 1: 2/10 Disaster Rating
This is amazing news for the Gators, who are ranked No. 8 in the preseason Top 25. Defensive end Zachary Carter is expected to fill in one of the holes on the defensive line left by the departures of Jon Greenard and Jabari Zuniga. Carter (6-4, 264), a redshirt sophomore, played in all 13 games in 2019 and had seven tackles for loss and 4.5 sacks. He's in line for a breakout season in 2020, and with big numbers, he would be a likely early entrant into the 2021 NFL Draft.
Trevon Grimes, Florida's top returning wide receiver, announced he was leaning toward coming back late last week. Fellow wide receivers Kadarius Toney and Jacob Copeland announced their intentions to come back early in the week. This reunites one of the top wide receiving units in college football and should help all of their draft prospects.
If all three players had sat out, it would been likely that Copeland and Toney would have returned for the 2021 season. Grimes appeared likely to leave whether he played or not this season, but Copeland needs more reps and Toney needs to prove he's more than just a gadget player who has a tendency to miss several games per season with injuries. With quarterback Kyle Trask returning and under the watchful eye of head coach Dan Mullen, there is no reason the Gators shouldn't have one of the top-5-10 offenses in the nation.

Top linebacker Dimitri Moore decides to opt back in and play 2020 football season: 2/10 Disaster Rating
I won't criticize a player for opting out of this strange season, and I refuse to criticize one for changing his mind. It's a learning process for everyone, and frankly, there are secondary factors to consider, like the health of the closest people around you.
Moore (6-3, 230), a junior out of Cedar Hill, Texas, had 99 tackles and six tackles for loss as a sophomore. He had 84 tackles as a freshman and made the SEC All-Freshman team. Moore is on the preseason Butkus Award list for 2020.
Moore cited his grandfather's death from COVID-19 as his reason for opting out and said that his confidence in the protocols and testing being done by Vanderbilt are the among the reasons he has changed his mind. Vanderbilt is currently not practicing after multiple positive tests caused practice to be shut down on Friday.
There's little downside in Moore returning, outside of the health issue and potential injury. I think his draft stock can only rise on a Vanderbilt defense that may return all 11 starters.
Aug. 21 Updates

OT Jalen Mayfield opts out of the 2020 season, declares for the 2021 NFL Draft: 9/10 Disaster Rating
This might be the most intriguing situation for the 2021 NFL Draft. There's no doubt in my mind that Mayfield would be a first-round pick in the 2021 NFL Draft if he could have played this fall. He might even have ended up as top-16 pick.
Mayfield (6-5, 319) was a highly productive tackle over his just 16 games at the college level. He gave up one sack in around 500 snaps last season, and when matched up against Chase Young last season, Mayfield did not give an inch. In the two primary
2021 NFL Mock Drafts
on WalterFootball.com, Walter Cherepinsky has Mayfield going at No. 8 to Jacksonville Jaguars and
Charlie Campbell
has Mayfield going at No. 21 to the San Francisco 49ers.
I'm definitely intrigued to see how much Mayfield is adjusted, if any, in their future 2021 NFL Mock Drafts. Much like Gregory Rousseau, Mayfield represents a bit of a risk. Unlike the other three major leagues in America, the draft decision-makers in the NFL tend to value college experience over potential. So, the question with Mayfield is going to be if 16 games are enough. It's clear that he has the potential to be a cornerstone offensive tackle for the next decade, and while he is probably still a first-rounder, who's going to take that risk?
For Michigan, this is a massive loss assuming the team plays in the winter/spring. With the departure of Mayfield and cornerback Ambry Thomas, the Wolverines have to replace their best offensive lineman and their best cornerback.

CB Ambry Thomas opts out of the 2020 season, declares for the 2021 NFL Draft: 7.5/10 Disaster Rating
Thomas (6-0, 183) was the second Michigan play to declare for the 2021 NFL Draft on Thursday, opting out of whatever season the Big Ten is hoping to play in the winter/spring. Unlike offensive lineman Jalen Mayfield, who is leaving after a standout year as a redshirt freshman, Thomas has played a lot of college football and was primed for a big senior year.
Thomas has played in 39 games over three seasons, working his way up the secondary depth chart and participating on special teams as a kick returner. As a junior, Thomas collected 34 tackles, three interceptions, two fumble recoveries and four pass breakups. He was Third-Team All-Big Ten in 2019 and on the Jim Thorpe Award preseason watch list for 2020.
Thomas did not make the first round of the
2021 NFL Mock Drafts
of either Walter Cherepinsky or Charlie Campbell. The other projections I checked seemed to have him around the second or third round. Thomas' speed makes him a pretty interesting player. He can definitely run a 4.35-4.4 or possibly faster at the combine, so I expect he'll be one of the most interesting names batted around as the 2021 NFL Draft approaches.
As for Michigan, Thomas and Mayfield were two of best players on the roster. The Wolverines will not be better with them leaving, and don't be surprised if other players follow suit.

WR Sage Surratt opts out of the 2020 season, declares for the 2021 NFL Draft: 7/10 Disaster Rating
Surratt (6-3, 215) is the best wide receiving prospect to come out of Wake Forest in years. He had a major breakout season in 2019 with 66 receptions for 1,001 yards and 11 touchdowns over just nine games. Surratt, out of Lincolnton, North Carolina, is the state's career record holder in catches (366), yards (5,926) and touchdowns (80).
In college, Surratt had his biggest games against some of Wake Forest's toughest opponents. He had nine catches for 169 yards in a win against North Carolina, seven catches for 170 yards in a win against Florida State, and 12 catches for 196 yards in a close loss to Louisville. So the proof of Surratt being up for the moment is in the game film.
As for Surratt's draft prospects, I think his speed is a big enough question to keep him out of the first round or the top-50 picks barring him running a major eye-popping time at the NFL Scouting Combine. Surratt is a great athlete - he was also a fine basketball player in high school - who is very physical and very strong. He uses his strength to create separation. He's definitely going to have a lot of potential draft suitors in between late in the second round and early in the fourth round.
Surratt's departure is a big loss for Wake Forest and the ACC this season.
Aug. 18 Updates

CB Kary Vincent Jr. opts out of the 2020 season: 5/10 Disaster Rating
This is the second projected defensive starter who LSU will not have available for the 2020 season. Vincent (5-10, 189), out of Houston, Texas, was the Tigers' starting nickelback in 2019 and was second on the team with four interceptions and nine passes defended.
Vincent wasn't listed as a first-round pick in either Walter Cherepinsky's or
Charlie Campbell's
most recent
2021 NFL Mock Drafts
. Vincent is, however, one of the top project nickelbacks in the nation and is probably looking at somewhere from Round 2 to Round 4. Nickel cornerbacks are now included in most teams' base defenses and are a growing priority in the NFL. Vincent has the speed and quickness to defend the slot, although he will have to probably get his size up a little and have a great performance at the NFL Scouting Combine. He could still be a top-100 selection.

Multiple Florida players potentially opt out of 2020 season: 7/10 Disaster Rating
It seems like more programs are going to make opting out a guessing game, so we'll just have to read reports of who is and isn't at practice. Earlier on Monday, Vanderbilt coach Derek Mason reported that anywhere from four-to-six players will likely opt out this season. Florida coach Dan Mullen wasn't as forthcoming, but the Gators had four major absences on the first day of fall practice.
Wide receivers Trevon Grimes, Jacob Copeland and Kadarius Toney all missed the first day of practice for the Gators. Defensive end Zachary Carter, a potential starter, also missed the practice. A couple of weeks ago, Copeland and Toney both tweeted about the possibilities of sitting out. Grimes actually decided against making himself eligible for the 2020 NFL Draft to return to school. Grimes, Copeland and Toney are the program's top three returning wide receivers this season, and collectively they were arguably the best returning group of wideouts in the nation. If those three don't play, it's a major loss for Florida.
Toney and Copeland would almost have to return to school in 2021 if they decide to opt out. Neither of them has put together the sort of production that would make them legitimate draft prospects. Toney has fought injuries over three seasons and saw just 22 touches in 2019. Copeland is only a redshirt sophomore and needs at least one more season. Grimes, however, is a big outside receiver who can run. He had 33 catches for 491 yards and three touchdowns last season. Grimes was also looking at a season as a true No. 1 guy with the departures of Van Jefferson and Freddie Swain. I think he'll take his chances with the 2021 NFL Draft process and try to get somewhere in fall somewhere between the second and fourth rounds.

RB Kennedy Brooks opts out of the 2020 college football season: 6/10 Disaster Rating
This an interesting one for sure. In most cases, we're supposed to say that not playing an extra season will likely hurt a draft prospect, but is it the same for running backs? It's a position that can get punished in an NFL draft by playing in college for too long or having too many carries. So, in that aspect Brooks is probably making the right decision. He isn't putting his health - on or off the field - in jeopardy while saving all those precious carries for a time when he can clear a paycheck. Brooks (5-11, 216) was a top-200-250 prospect in the nation coming out of Mansfield, Texas in the class of 2017.
Brooks missed the 2017 season with a shoulder injury and took a redshirt. He was terrific as a redshirt freshman, rushing for 1,056 yards - 8.9 yards per carry! - and 12 touchdowns in 2018. Brooks was almost as good in 2019, gaining 1,011 yards - 6.5 yards cary carry - and six touchdowns. He hasn't shown to be much of a receiving threat, only catching 10 passes in each of his two seasons.
From a draft standpoint, Brooks could've actually declared for the draft after the 2019 season, and with hindsight being 20/20, he probably wishes he would've done so. He's almost guaranteed to be invited to the 2021 NFL Scouting Combine, and that workout will be a big factor in whether Brooks can be a second-round pick or picked somewhere in the middle rounds. Running backs are just strange to judge in general, and it appears unlikely a team will spend a first- or even a second-round pick on a player who hasn't played in about 16 months.
Aug. 13 Update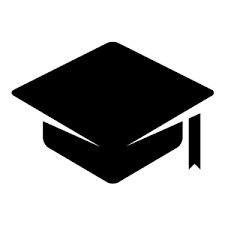 The Big Ten and Pac-12 postpone the 2020 football season: Disaster Rating: HANGING BY A THREAD
Well, Tuesday was pretty heartbreaking wasn't it? There's a lot of information to gather here before I get into opinions and possibilities. The Big Ten and Pac-12 postponed all fall sports, including football; the Mountain West proceeded them by a day, leaving no football for the West Coast, the northern Midwest and a portion of the East Coast this season.
The SEC, ACC and Big XII are continuing to monitor everything, and they have convinced the AAC, Sun Belt and Conference USA - sans Old Dominion - to sit and wait with them. The SEC has a tentative start of the season at September 26. The ACC I believe has the first game on its schedule in September 12, and the Big XII actually had Oklahoma slated for a Week Zero game on August 29, but have since adjusted and will open the season on Sept. 12 with conference play beginning on Sept. 26.
That's 30 days away and seems pretty ambitious right now. The good news is that the outbreaks that were being reported in June and July have stabilized. The bad news is that students will soon be returning to campus and with that returns the potential dangers of another viral outbreak. How these programs can protect the athletes over the next four weeks will be the deciding factor. At Miami, head coach Manny Diaz says the players will be doing a hybrid of online and face-to-face learning to limit the interaction with other students. This should have been implemented from the beginning across the board.
As for the Big Ten and Pac-12 where do they go now? What's going to happen to the seniors and redshirt seniors who were expecting to play their final year of eligibility? Will they get an extra year? Is the possibility of playing an abbreviated schedule in the spring an actual thing? There are a lot of questions, and a general lack of a sole decision maker has led us here. Remember how the Power Five conferences wanted to operate football independent of the NCAA? That's why the Big Ten and Pac-12 made the decision they made without the support of the other three conferences despite sharing much of the same information.
Spring college football, as fun as it might be, doesn't seem to be realistic right now. I'm sure ESPN and the other TV networks would be thrilled to have the inventory of games, but the logistics seem tough to plan. Can the Pac-12 and Big Ten players hit the transfer portal? I guess, but have you seen the numbers of names still in the portal? Without a guarantee that the SEC, ACC and Big XII will play games, it seems like a hasty move that might not work out. As for the top-end draft prospects like Ohio State quarterback Justin Fields, Oregon tackle Penei Sewell and Stanford tackle Walker Little, it's time to hire representation and prepare for the 2021 NFL Scouting Combine and the 2021 NFL Draft because the 2021 preseason will probably be the next time we see them take a snap.
I don't have a problem with the decisions made, whether they are to wait or postpone the season. These are tough decisions no one wants to make. I don't believe anyone wanted to end the hope of playing football, especially with all the money at stake. These conferences are generally sharing the same medical information, so clearly the powers to be in the Big Ten and the Pac-12 didn't feel comfortable with what they were hearing.
It also needs to be said that the players in the Pac-12 and the Big Ten had mobilized and made some significant demands to assure their safety. In the Pac-12's case, the players wanted direct access to conference commissioner Larry Scott. These demands were more specific than the #WEWANTTOPLAY initiatives, and while I don't think they were the deciding factors, it's no secret that the biggest fear the power brokers in college football have is players becoming more empowered and vocal.
So, there's a lot to still unpack. The fact is there won't be Pac-12 or Big Ten football in 2020. There might be ACC, SEC and Big XII football, but no one is ready to say there will be. As the coronavirus pandemic extended into the summer months, we knew that this was a possibility. For the Big Ten and the Pac-12, the clock ran out. The other three conferences are holding out hope. It might be a long shot, but there's still enough time to throw a Hail Mary and see what happens.
Aug. 10 Updates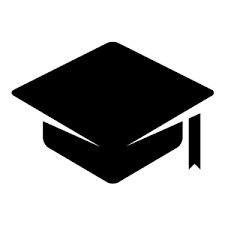 Mid-American Conference postpones the 2020 football season: 13/10 Disaster Rating
I won't say this is the beginning of the end, but there's nothing good to come out of the Mid-American Conference - MAC - being the first to decide not to have a go at it for the 2020 fall season. This would appear to be the first of many dominoes that will fall early in the week, with the likely result of the Power Five conferences deciding to push football to the spring.
MAC Commissioner Jon Steinbrecher explained his decision while choking up, but in between his pauses to gather himself, he said something very telling. "If you told me in March we'd be here today, I'd never have believed it." I wish I could say I was surprised that the decision-makers didn't have the foresight to think about all the potential scenarios that could jeopardize football after the COVID-19 pandemic canceled basketball tournament season and the spring sports, but I'm not. They had five months to figure out safeguards and contingency plans and solutions for every scenario that could be expected.
Instead, those decision-makers kicked the can down the road and hoped that COVID-19 would go away by the summer. It didn't go away. I expect the conference commissioners will be much more proactive to make sure some sort of season happens in the spring.

Pittsburgh DL Jaylen Twyman opts out of the 2020 season: 7/10 Disaster Rating
The ACC is losing some quality defensive players. We've already touched on Miami defensive end Gregory Rousseau and Virginia Tech defensive back Caleb Farley. Now Twyman, an Outland Trophy finalist and All-American candidate, will skip out on his junior season to focus on the 2021 NFL Draft.
Twyman did not appear in the most recent Mock Drafts for Walter Cherepinsky or Charlie Campbell. He is rated as the fifth best defensive tackle by ESPN draft analyst Mel Kiper and would likely have a draft projection in the first two rounds. Twyman (6-2, 290), from Washington D.C., is coming off of a banner season in 2019 with 41 tackles and 10.5 sacks.

Clemson DL Xavier Thomas will redshirt in the 2020 season: 6.5/10 Disaster Rating
Thomas, a former "five-star" prospect out of Florence, South Carolina, was hoping to use 2021 as a "prove it" season to improve his draft status. He isn't in a position to declare for the draft, but he made the decision to redshirt instead and return for the 2021 season.
This impact rating would be a little higher if it looked like the 2020 college football season would absolutely happen. If it gets moved back to the spring, which seems more likely by the day, Thomas (6-2, 265) might decide to play in the spring depending on where the country is with the coronavirus pandemic in a few months. Thomas was expected to be Clemson's top defensive lineman this season.

Purdue WR Rondale Moore opts out of the 2020 season: 6.5/10 Disaster Rating
While the ACC is losing many of its top defensive players, the Big Ten is losing its top wide receivers. Early last week, Minnesota wide receiver Rashod Bateman made the decision to opt out, and he was joined by Moore, who made the decision late Friday evening.
Moore (5-9, 180), from New Albany, Indiana, was the first consensus true freshman to be named a First-Team All-American in Big Ten history. He had 114 catches in 2018 for 1,258 yards and 12 touchdowns while adding 662 yards on kickoff returns. Moore looked like he was headed toward similar numbers in 2019 and had already had a 220-yard receiving game against Vanderbilt in the second week of the season. Moore, however, suffered a knee injury in a loss to Minnesota, and missed the rest of the season. He did not appear in either of the official mock drafts on WalterFootball.com, and ESPN draft analyst Todd McShay had him rated as the No. 32-overall prospect.

At least six Maryland players opt out of the 2020 season: 4/10 Disaster Rating
The biggest name among the lot of Maryland players who have opted out is quarterback Josh Johnson. Maryland coach Mike Locksley explained to
The Washington Post
reporter Emily Giambalvo that there were eligibility concerns expressed by the players. "Because the questions are what happens if a season starts and then we get shut down, do I lose my eligibility for that year? How many games is it? Do I retain my eligibility if I get quarantined and have to miss 14 days?" If the Big Ten attempts to push back the football season to the spring, these concerns might be alleviated.

Multiple North Carolina players opt out of the 2020 season: 5/10 Disaster Rating
Among those who have announced are defensive backs D.J. Ford and Javon Terry. Ford (6-3, 210), was a part-time starter for the Tar Heels last season. He had 54 tackles with an interception and a fumble recovery in 2019. He is going into his redshirt senior season, so there is a question of whether the NCAA will give him a medical redshirt and extend his eligibility, or he will have to make himself available for the 2021 NFL Draft. Terry was a projected starter this season after being a key reserve last season.
The Tar Heels secondary was among the deepest in the ACC. Tony Grimes, the No. 1-ranked cornerback in the 2021 recruiting class, has already signed with North Carolina and reclassified himself as a 2020 prospect, making him eligible to play this season.
Aug. 7 Update

DE Gregory Rousseau opts out of the 2020 season: 10/10 Disaster Rating
And the hits keep on coming. When Miami landed defensive end Quincy Roche as a graduate transfer from Templem there were visions of Roche and Gregory Rousseau terrorizing ACC quarterbacks to the tune of 25-30 sacks in 2020. Rousseau (6-7, 254), however, has made the decision not to play this season and focus on preparing for the 2021 NFL Draft. He is the best returning pass rusher in the nation and a likely top-10 pick. Walter Cherepinsky has Rousseau going at No. 7 overall in his most recent
2021 NFL Mock Draft
, while
Charlie Campbell
has Rousseau going at No. 4 overall to the Los Angeles Chargers.
Rousseau is an interesting case for the 2021 NFL Draft. He played in a couple of games as a true freshman in 2018 before suffering a season-ending injury. As a redshirt freshman, he collected 15.5 sacks, which was good enough for second in the nation behind Chase Young. Rousseau was named ACC Defensive Rookie of the Year and a First-Team All-ACC performer. He certainly would have solidified his draft status with a second productive season, but these are uncertain times.
Rousseau will need to be in shape and active at the 2021 NFL Scouting Combine to solidify his top-10 status for the 2021 NFL Draft. Manny Navarro of The Athletic reports that Rousseau's mother is an emergency room nurse and her front-line experiences dealing with the coronavirus pandemic had a great influence on Rousseau's decision. According to reports, Rousseau has already signed with agent Drew Rosenhaus.
Rousseau, a "four-star" prospect out of Hollywood, Florida, played wide receiver and safety in high school before growing into defensive end. He is a quick-twitch athletic freak and widely considered the best athlete in the 2021 NFL Draft regardless of position. The news isn't all bad for the Miami Hurricanes, who received a commitment from Leonard Taylor, the No. 2 defensive tackle in the 2021 recruiting class.
Aug. 6 Updates

Connecticut Football opts out of the 2020 season: 2/10 Disaster Rating
Connecticut finished up its run in the American Athletic Conference in 2019 and chose to go back to the Big East for its non-football sports and become an independent in football. There isn't much money in the independent game unless you're a national brand like Notre Dame, a U.S. military entity like Army, or the signature school for a major religion like BYU.
So, with the likelihood of playing an independent schedule in front of zero fans, Connecticut smartly decided to pack up and try again in 2021. If the Huskies were smarter, they'd do it without Randy Edsall as the head coach, but that's another story for another day. The impact from an NFL draft standpoint is next to nil. Only about 20 percent of the players taken in an NFL draft come from non-Power Five programs. Running back Kevin Mensah is probably the Huskies' most draftable prospect after he had back-to-back 1,000-yard seasons as a sophomore and junior. Mensah's previous accomplishments should earn him an invite to the 2021 NFL Scouting Combine.

LB Micah Parsons opts out of the 2020 season: 10/10 Disaster Rating
Barring a change of heart at the last second, top linebacker Micah Parsons is expected to opt out of the 2020 season due to concerns over the coronavirus pandemic and declare for the 2021 NFL Draft. Eric Edholm of Yahoo! Sports was the first to report the news late Tuesday night.
Parsons (6-3, 244) is expected to be a first-round pick and could possibly be the first defensive player taken off the board.
Charlie Campbell's Mock Draft
has Parsons going eighth overall and Walter Cherepinsky's
2021 NFL Mock Draft
has Parsons going 22nd. Parsons is coming off of a breakout season in 2019 with 109 tackles, 14 tackles for loss and five sacks. He was a consensus First-Team All-American, the Big Ten's Linebacker of the Year and a finalist for the Butkus Award. Parsons' expected decision comes a day after Minnesota wide receiver Rashod Bateman announced he would forego the 2020 season and prepare for the 2021 NFL Draft.
This is a major loss for Penn State and college football in general. Parsons is the best defensive player in the Big Ten and might be the best in the nation. His declaration confirms the thoughts that some of college football's top players would not risk their health for what could be an abbreviated season.
Parsons' absence will be a major hit to the Nittany Lions' chances at winning the Big Ten and possibly earning a berth in the college football playoffs. The Big Ten has had several programs stop voluntary workouts because of positive COVID-19 tests. The possibilities of a truncated season along with safety concerns were clearly enough for Parsons to punt on the season and concentrate on workouts that will prepare him for the 2021 NFL Scouting Combine. Now the question is will he be the biggest name to opt out or will more follow.
Aug. 4 Update

WR Rashod Bateman opts out of the 2020 season: 7.5/10 Disaster Rating
Bateman joins Virginia Tech cornerback Caleb Farley as the second major college football draft prospect to opt out of the 2020 season because of health concerns about the coronavirus pandemic. This is a major loss for the Golden Gophers' offense in 2020 as they will now have to replace over 75% of their passing production from last season. Bateman was second on the team with 60 catches, 1,219 yards and 11 touchdowns. He and Tyler Johnson, a fifth-round pick for the Tampa Bay Buccaneers in 2020, combined to be one of the most prolific wide receiver duos in the nation. They were a big part of Minnesota's ascension to an 11-2 record and a victory over Auburn in the Outback Bowl.
Bateman (6-2, 209), from Tifton, Georgia, was one of the first big recruits landed by P.J. Fleck in his early tenure. A "four-star" recruit in the class of 2018, Bateman went on to set a freshman receiving record at Minnesota with 51 receptions and 704 yards. As a sophomore, Bateman was a First-Team All-Big Ten performer and made All-American teams by Sports Illustrated, USA Today - Second Team - and the Associated Press - Third Team. Bateman had his biggest game of 2019 in a top-20 matchup against Penn State where he caught seven passes for 203 yards.
Bateman is considered one of the top draft-eligible receivers for the 2021 NFL Draft. He was not in the first round of either
Charlie
or
Walter's
most recent
2021 NFL Mock Drafts
, but he was ranked in the top 20 - 19th overall - by ESPN's Todd McShay in ESPN's preliminary draft rankings. Whether Bateman is a sure-fire first-round pick or not, he was clearly a player expected to be off the board within the first 50 picks, and now he will focus the next six months on preparing for the 2021 NFL Scouting Combine.
July 30 Update

Virginia Tech CB Caleb Farley opts out of 2020 season: 8/10 Disaster Rating
Unless you are the head coach of Clemson, Alabama, Ohio State or another top program that can replace all-conference players with former high school All-Americans, you can't afford to lose a first-round talent for any reason. Farley (6-2, 207) is considered a potential first-round draft pick and is easily the best player on the Virginia Tech roster in 2020. He was an All-ACC first-team defensive back in 2019 a conference-leading 16 passes defended and four interceptions. Farley was highly regarded across the board and had a 90.3 coverage grade from Pro Football Focus.
From Maiden, N.C., Farley was ranked a three-star prospect across the ranking websites in the class of 2017. He tore his ACL as a freshman and took a redshirt season in 2017. The general scouting report on Farley is that he might be the best coverage cornerback in college football. He has excellent size and length to match up against the most physical of wide receivers. Farley's tackling improved from in his redshirt sophomore year, but it's still an area that needs a lot of improvement. Farley has ideal speed and was recorded running a 100-meter dash in the 10.65 range.
Farley is the first player to announce he's opting out of the 2020 college football season due to concerns over the coronavirus pandemic. He lost his mother, Robin, to breast cancer in 2018 and did not want to potentially jeopardize the health of another family member. He's going spend the next few months training and preparing for the NFL Combine. Farley promises to be one of the most watched players at the combine because of his potential as a first-round pick.
About a month ago, I talked with Walt and Charlie Campbell about the potential of projected top-100 draft picks opting out of the season. They both suggested that it's a bad idea, unless it's a player with a solidified resume like Clemson quarterback Trevor Lawrence. Farley will be taking a risk of losing draft status by not playing. Will he be alone in making this move? That remains to be seen. There is no doubt, however, that this is a tough loss for the Hokies this season.
Check out where Farley is being drafted in the updated
2021 NFL Mock Draft
.
NFL Picks
- Jan. 16
2022 NFL Mock Draft
- Jan. 12
NFL Power Rankings
- Jan. 11
2023 NFL Mock Draft
- Dec. 12
Fantasy Football Rankings
- Sept. 8