By Corey Long -
@CoreyLong
Updated Aug. 31, 2021.
Follow
@walterfootball
for updates.
Aug. 31

Gators get late boost with DL Tyrone Truesdell Grade: B
Florida continued working the transfer portal right up until game week and will add former Auburn defensive linemen Truesdell to the roster. Truesdell (6-3, 325) will be available immediately and will likely see some snaps this weekend when the Gators host Florida Atlantic. He was a 2-year starter at one of the defensive tackle positions for Auburn and collected 67 tackles, nine tackles for loss and three sacks over 44 games. Florida has used the portal to add more experience on the defensive line, and Truesdell is the third defensive line transfer the Gators have taken in. All three have at least three years of playing experience. Truesdell was part of Auburn's 2017 recruiting class and will use his free NCAA year to play as a graduate transfer.

Tigers land late transfer LB Charles Hicks Grade: C+
Hicks (6-3, 230), a class of 2018 recruit out of San Diego, was a surprise transfer when he left Wyoming last week. The linebacker played 17 games for Wyoming and recorded 11 tackles, two sacks and an interception. Hicks will not be eligible for this season because he did not meet the deadline for non-graduate transfers to switch schools. But he'll have a year in Eli Drinkwitz's program and will be ready to go in 2022, offering Missouri another experienced body in the front seven.

QB Joey Gatewood reunites with Gus Malzahn at Central Florida Grade: C+
Gatewood (6-5, 227), a former top-100 recruit from Jacksonville, Florida, decided to transfer from Kentucky after failing to secure the starting quarterback job with the Wildcats. He will head to Central Florida and join Malzahn, who originally recruited him to Auburn for the Class of 2018. Gatewood was recently cleared to play for the Knights this season.
Central Florida is obviously set at quarterback in 2021, with Dillon Gabriel established at the starter, and that brings up the question if Gatewood might change positions and play tight end. Gatewood is a big, athletic player, and it just hasn't worked out for him at quarterback so far. A position switch could be the right thing, but Gatewood may also decide to wait until 2022 and hope he can win an open competition.

OL Jordan Rhodes switches SEC divisions, lands at Ole Miss Grade: B-
Rhodes (6-4, 328), a class of 2017 recruit from Fairburn, Georgia, left South Carolina a few weeks ago and ends up at Ole Miss in hopes of finding more playing time. He started for the Gamecocks at right guard for 10 games in 2019 and played a reserve role in 2020 after originally opting out of the season. Rhodes will be available immediately as a graduate transfer and will add size and experience up front for Ole Miss. His versatility will be a bonus, as he has also lined up at tackle in the past.
July 28

UNLV grabs well-traveled QB Tate Martell Grade: C-
Where to start? Few people have spent more time in the college football lexicon and have done less than Tate Martell (5-11, 207). His college football story began NINE years ago when he committed to Washington in 2012. He de-committed and later committed to Texas A&M around 2015 and backed out of that commitment to pledge to Ohio State in the Class of 2017. Martell got a five-star rating on the recruiting sites - a major miss by all involved. Martell's time at Ohio State wasn't a total disaster. He backed up Dwayne Haskins as a redshirt freshman and showed some talent when he was put out on the field, finishing with almost 400 total yards and three touchdowns.
In 2019, Justin Fields announced his intention to transfer to Ohio State, and initially Martell suggested that he was going to battle Fields for the starting job. Instead, Martell left the program a couple of weeks later and transferred to Miami. Despite winning a hardship waiver to play for the Hurricanes immediately, Martell was a third-string quarterback and was occasionally used as a gimmick wide receiver. Martell was then suspended for the start of the 2020 season and opted out.
Despite not showing any real signs of being able to lead a team at this level, Martell will get a shot to inject some excitement into a horrible UNLV program under second-year coach Marcus Arroyo. Because the Rebels lack so much talent and Martell showed signs of talent a few years ago, the grade here isn't as low as you might expect. Martell will be a reason to watch UNLV football, and if he's focused, maybe he'll show some of the talent he showed as a backup at Ohio State. If he doesn't, this will be a disaster.

Tennessee DL Middleton will play final year at West Virginia Grade: B
In what might be one of the best underrated late-season transfers, defensive lineman Darel Middleton (6-7, 305) will go to West Virginia as a graduate transfer. He will have one season to play. Middleton is a massive player who has the athleticism to play on the ends or the interior. He played on the end for most of his snaps with Tennessee. Middleton has a lot of potential and showed it in 2019, his first season with the Volunteers after coming to the school from East Mississippi Community College. As a senior, Middleton struggled quite a bit, especially in run defense.
With the NCAA granting everyone an extra year, Middleton will have one final chance to improve his draft stock. He played in 22 games with the Volunteers and started 12. Middleton collected 43 tackles and two sacks over those two seasons. He stands to be a major addition to the Mountaineers' defense, and I would expect a player who will be motivated to have a standout season to boost his positioning for the 2022 NFL Draft.

DE Wooten leaves Virginia Tech for Texas Tech Grade: B-
Robert Wooten (6-3, 248) came to Virginia Tech as one of the top recruits in the program's 2020 class. And after one season in Blacksburg, the Stafford, Texas native will continue his college career much closer to home. Wooten played in every game for the Hokies in 2020, mostly on special teams, and record three tackles on the season. Because of the pandemic, Wooten did not waste a single minute of eligibility and will have five years remaining to play four seasons.
Wooten was originally committed to Arizona before flipping to Virginia Tech. He also took an official visit to Texas Tech during his original recruitment. From his original evaluation: "Wooten has been very productive in high school with double-digit sacks and over 20 tackles for loss. He runs well and seems to rely on speed to win his battles. Wooten is a fighter when he is stood up, but he doesn't necessarily show the technique to shed blocks with consistency."

QB Fennegan transfer from Boise State to BYU Grade: C+
One of the last times we saw quarterback Cade Fennegan (6-1, 171), the freshman was doing his best to help Boise State stay competitive against BYU. Despite passing for 182 yards and two scores, Fennegan and the Broncos got smashed, 51-17. But eight months later, Fennegan will jump ship to the Cougers and join their crowded quarterback room. The good news for Fennegan is that he has five years of eligibility remaining to play four and already has a little experience in game action. Fennegan will likely be redshirted this year and might have to compete for a backup role next year before getting an opportunity in 2023. For BYU, the program is getting a quarterback with some game experience yet still a full clock to develop in hopes for using down the road.
July 15

USC is new home for former Texas WR Smith Grade: A-
Few teams have done more work in the transfer portal than USC, and wide receiver Jake Smith (6-0, 193) is now the third player from Texas to join the Trojans during the transfer season. USC has successfully rebuilt its offense through the portal with running backs Keaontay Ingram - Texas - and Darwin Barlow - TCU - and wide receiver Tahj Washington - Memphis.
Smith, a former top-100 prospect out of Scottsdale, Arizona, signed with Texas - choosing the Longhorns over USC ironically - in the Class of 2019. He immediately saw the field, appearing in 13 games and catching 25 balls for 274 yards and six touchdowns as a freshman. Smith was elevated to a starter in 2020 and made 23 catches for 294 yards and three touchdowns as the starting slot receiver. He started six games before missing time with a foot injury. Smith has three years of eligibility remaining starting immediately. He will enter training camp at USC with expectations of significant playing time out of the slot.

QB Salter hopes to turn things around at Liberty Grade: C
Quarterback Kaidon Salter (6-1, 200) was ranked as one of the top-20 quarterbacks in the nation in the Class of 2021. The athletic prospect out of Cedar Hill, Texas, was a player who Tennessee fans hoped would help the program climb out of the doldrums it has has been in for much of the past decade.
Unfortunately, we'll never know what Salter could've done for the Volunteers because he couldn't stay out of trouble. Any hopes for Salter at Tennessee took a major hit in the spring when he was suspended by new head coach Josh Heupel for a violation of team rules. Salter was reinstated to the team in June only to be arrested on a charge of simple possession three weeks later and then dismissed from the school.
Now, Salter will try to get a fresh start at Liberty, which should be branded the real "Last Chance U". He will try to hone his talents under Flames coach Hugh Freeze, who is trying to make the most of his last chance at coaching FBS college football.

DB Ware returns home, leaves Missouri Grade: B
Defensive back Jarvis Ware (6-1, 190) will leave the SEC to play for Gus Malzahn at Central Florida, a school less than a half hour from his hometown of Apopka, Florida. Ware will bring three years of experience with him to the Knights and is expected to compete for a starting job. He played in 28 games over three seasons for the Tigers, starting 10 games as a sophomore in 2019. Ware struggled to regain his starting form in 2020 and saw his playing time reduced. He still managed to snag an interception last season, which he returned for a touchdown against Florida. He finished his career in Missouri with 51 tackles and six passes defended.
Ware will have two years of eligibility remaining and should have an advantage in practice because of his familiarity with defensive backs coach David Gibbs, who held the same role at Missouri before coming to Central Florida in the offseason.
July 10

Wildcats grab big prize in former LSU OT Dare Rosenthal Grade: A
This isn't a case of one man's trash being another man's treasure. By all accounts, LSU head coach Ed Orgeron did not want to see his projected starting left tackle, Rosenthal, leave the program. But as recent news has come out about Rosenthal's departure, he was apparently looking at missing substanial time for violating team rules and decided it was best to leave.
Apparently whatever rules Rosenthal violated won't be as much of an issue at Kentucky, where the 6-foot-7, 327-pounder is expected to be the starting left tackle. As good as Rosenthal is, and Orgeron believes he is a future high draft pick, he needs to show he can stay on the field. He's missed 12 games over two seasons due to injuries and suspensions. Clearly the talent is there, as Rosenthal started three games as a freshman on the 2019 National Championship team and appeared in eight games last season. Rosenthal has two years of eligibility remaining, but if he can stay on the field and productive, there's a belief that he'll enter the 2022 NFL Draft.

Former Georgia WR Robertson heads to the SEC West Grade: C+
Demetrius Robertson, a former top-100 prospect out of Savannah, Georgia, is on the move for a third, and likely final, time, as he leaves the Georgia Bulldogs for the Auburn Tigers. Robertson, a prospect from the Class of 2016, has one year of eligibility remaining, which came from the NCAA granting all players an extra year because of COVID-19. A Freshman All-American in 2016, Robertson (6-0, 192) started his college career at California, where he made 50 catches for 767 yards and seven touchdowns. He looked like he would develop into one of the top receivers in the nation.
Robertson struggled with injuries in 2017 and took a medical redshirt. He entered the transfer portal and made a widely expected return to Georgia. He didn't record a catch in 2018, but had 30 catches for 333 yards and three touchdowns as a redshirt junior to set up what many expected to be a breakout senior year. That didn't happen, instead Robertson stayed injured and was eventually passed over on the depth chart, finishing the 2020 season with 12 catches for 110 yards.
This is Robertson's last chance, and he'll be playing for a first-year coach in Bryan Harsin. Robertson will get every chance to be a major contributor in the Tigers' offense, but he'll have to stay hungry and healthy.
July 7

Top 2021 DL J.T. Tuimoloau will join the Buckeyes Grade: A+
This isn't a player from the transfer portal, but Tuimoloau (6-4, 277) was the biggest undecided prospect remaining from the 2021 recruiting class. Tuimoloau had a final group of Ohio State, Washington, USC, Alabama and Oregon. He had long been considered an Ohio State lean, but he decided against making a commitment during the early signing period and again on National Signing Day because he wanted to wait out the pandemic and take some more on-campus visits. When Tuimoloau decided to cancel his visit to Alabama, it seemed to solidify his lean toward Ohio State over Washington.
With Tuimoloau entering the Ohio State program right before training camp, it's curious to see how much he'll contribute as a true freshman. I would assume he'll play at least four games before the Buckeyes staff decides on a redshirt. Tuimoloau is talented enough to make a quick impact. He's a powerhouse and a tremendous athlete who will also try to play basketball. As a pass rusher, Tuimoloau is well developed and can win battles in several different ways. He moves well enough to drop into short zone coverage and take on a back out of the backfield. Whether it's immediate or in 2022, Tuimoloau projects to be a cornerstone of the Buckeyes' defense.

Penn State lands former Florida State DB A.J. Lytton Grade C+
Lytton (5-11, 175), from Upper Marlboro, Maryland, was one of the top prospects in the nation coming out of high school in the class of 2018. He committed to Florida State, but never emerged as the difference-maker that former Florida State coach Willie Taggart hoped he would become. Lytton played 22 games over two seasons and finished with 27 tackles and an interception. Lytton, who has two seasons of eligibility remaining, was used sparingly under current Florida State head coach Mike Norvell. Lytton might not project as a full-time starter anyway, but he's played in enough games and has enough experience to help Penn State in a lot of sub packages.

Former Missouri State DB Jeremy Webb heads to Kansas Grade: B
Webb (6-3, 200), from Lincolnshire, Illinois, entered the transfer portal hoping to make a return to FBS football, and he'll do so with Kansas under new head coach Lance Leipold. Webb started his college football career at Virginia Tech. He will have an opportunity to start immediately, especially after the Jayhawks lost Freshman All-American Karon Prunty, who transferred to South Carolina. Webb made nine starts for Missouri State and grabbed three interceptions. He has the size to be a safety who plays in the box, but Webb was one of the best pass defenders in the FCS and can play on the outside as well.
June 21

USC lands former Oklahoma State QB Brendan Costello Grade: C
Costello, a Class of 2019 prospect out of San Clemente, California, will become a preferred walk-on at USC for the 2021 season. The guess is that Costello will be in line for a scholarship starting in 2022. The only depth at USC behind established starter Kedon Slovis is freshmen Miller Moss and Jaxson Dart. Both freshmen were early enrollees who came in January. Costello doesn't necessarily give USC any experienced depth, but he's another live body who has been in a college program for a couple of seasons and can compete with the two freshmen for backup snaps.

Former USC LB Palaie Gaoteote IV makes expected transfer to Ohio State Grade: B
Through some research, the interwebs seemed to get word that Gaoteote, a former five-star prospect out of Las Vegas, was on the student directory at Ohio State. The 6-foot-2, 245-pound linebacker had long been rumored to be transferring to Ohio State. Gaoteote appeared in 20 games with nine starts over three seasons. Injuries slowed up Gaoteote in both 2019 and 2020, when he missed most of the Pac-12's abbreviated season with concussion symptoms. Overall, Gaoteote had 105 tackles and two sacks with the Trojans. Ohio State needs some size, depth and experience at linebacker. Gaoteote is going to be a reliable presence in the middle of the defense and an athletic player who can be one of the leaders on a fairly young defense.

Former Buffalo DB Tyrone Hill transfers to Washington State Grade: B
When Lance Leipold left Buffalo for the Kansas head coaching job, there was a long line of coaches and players who left soon afterward. Many of the coaches - eight I believe - and at least six players will join Leipold in Kansas. Hill, from Ramsay, New Jersey, decided to go even further west and will head to the Pac-12 to play for Washington State. A 6-foot-1, 200-pound safety, Hill was a All-MAC performer in 2019 and had a strong 2020 as well with 31 tackles, six pass breakups and a punt return for a touchdown in seven starts. Overall, Hill appeared in 37 games for the Bulls with 24 starts and had 148 tackles and 20 pass breakups over four seasons. He will have one year of eligibility remaining for the Cougars. Washington State will get an experienced safety who can step right in and play. Hill was part of one of the best pass defenses in the country at Buffalo and should provide an upgrade in the secondary.

Missouri lands Tulsa DBs Akayleb Evans, Allie Green transfers to Missouri Grade: A-
Tulsa lost three-fourths of its starting secondary from 2020 to the transfer portal. Two of those three players will transfer to Missouri, joining their old defensive backs coach Aaron Fletcher, who left Tulsa for Missouri during the offseason.
Akayleb Evans (6-2, 191), from McKinney, Texas, had Notre Dame, Texas and Georgia all fighting for him, but his relationship and success under Fletcher proved to be the connection that Missouri needed. The 2020 season proved to be a breakout year for Evans, who collected 29 tackles, an interception and three passes defended. Evans racked up over 47 tackles and six pass breakups in his first two seasons at Tulsa and was in line for a big jump in 2019 before a shoulder injury put him for the season after just three games. He should have two years of eligibility remaining.
Allie Green (6-3, 202) started 17 of 34 games for the Golden Hurricane and was a semifinalist for the Jim Thorpe Award in 2020. He had 116 tackles and one interception with 10 passes defended in three seasons with Tulsa. He was a boundary corner for Tulsa and will probably be in a similar role with Missouri. Green is a legitimate NFL prospect and could be a mid-to-late-round selection in the 2022 NFL Draft.
June 18

Nebraska lands former Ohio State DB Tyreke Johnson Grade: C+
Johnson (6-1, 185), out of Jacksonville, Florida, is one of those recruiting misses. He was a five-star prospect across the board and widely considered a top-three defensive back nationally in the Class of 2018. It just didn't work out for him at Ohio State.
Johnson took a redshirt in 2018, despite being an early enrollee, and played in limited action in 2019 and 2020. Johnson did walk into a loaded, crowded secondary with Damon Arnette, Jeff Okudah and Shaun Wade among the players who were ahead of Johnson on the depth chart, but he never really made a push at getting in games for anything other than snaps in garbage time. Nebraska, on the other hand, needs plenty of help in the secondary and other places, so Johnson will have an opportunity to get extensive playing time and possibly re-build his career.

TCU RB Darwin Barlow transfers to USC Grade: A-
Barlow (5-11, 204), out of Newton, Texas, really established himself as a No. 2 back in his redshirt freshman season with the Horned Frogs. He had 428 yards and four touchdowns on 73 carries while playing in all 10 games. He some real bright moments, gaining 117 yards on 16 carries in a 33-23 win over Baylor and 83 yards on eight carries in a 59-23 win over Kansas. Barlow was averaging around eight touches per game for the season and over 10 for the final six games in 2020.
Barlow still has four years of eligibility remaining after the NCAA offered the 2020 season as a free year. The backfield at USC has a lot of bodies, but it's not particular crowded, as the Trojans took an earlier transfer from former Texas running back Keaontay Ingram. Don't be surprised if the Trojans go with the former Big XII tandem in their backfield. Either way, USC should be much improved running the ball in 2021.

QB Luke McCaffrey's next stop will be Rice Grade: C-
McCaffrey (6-2, 200) has transferred twice in the past few months, leaving Nebraska for Louisville and then leaving Louisville once it was apparent that he wouldn't beat out the Cardinals' upperclassmen this year. Rice is in a position where the quarterback position is open and there is some familiarity with the Owls coach Mike Bloomgren, who was the offensive coordinator at Stanford when Luke's older brother, Christian McCaffrey, was at the school.
The younger McCaffrey had some moments of intrigue as a freshman at Nebraska. He threw for 134 yards and rushed for 122 yards in 41-23 loss to Illinois. McCaffrey also threw three interceptions in that game and was eventually replaced by Adrian Martinez to end the season. At this stage, McCaffrey is just looking for a place to play. I thought Louisville would be a good long-term fit for him, but he would have to backup for a year. I think Rice is getting talented, young player, but I struggle to come to terms with McCaffrey leaving programs instead of competing. He'll start at Rice, but if he struggles and is benched, history tells us he'll be on the move again.

Former Jackson State WR Daylen Baldwin transfers to Michigan Grade: B
For the most part, Jackson State has benefitted from the transfer portal since Deion Sanders took over the program, but here he loses big-play wide receiver Baldwin (6-3, 185), who had a monster spring for the Tigers with 540 yards and seven touchdowns over six games. This is a return home for Baldwin, who is from Farmington, Michigan, and while he isn't guaranteed a spot in the starting lineup, the Wolverines need more playmakers at wide receiver.
The history of FCS guys moving up to FBS is shaky, but I think wide receivers have a better shot at succeeding than other positions, like offensive or defensive linemen, just because the quarterback play is going to be better. I think Baldwin will find a major role in Michigan's passing offense.

Kansas State lands transfer of FCS DB Cincere Mason Grade: C+
Kansas State has been busy in the transfer portal, especially on the back end of the defense, where Mason (6-0, 215) will bring some experience to the safety position. Mason, who played at Kennesaw State over the past three seasons, joins Russ Yeast from Louisville and Julius Brents from Iowa as additions to the secondary via this offseason's transfer portal. Mason made 29 starts in three seasons at Kennesaw State and had 83 tackles and five interceptions. He is a graduate transfer but will have two years of eligibility.
June 12

Kentucky lands former Ole Miss LB Jacquez Jones Grade: B+
Earlier in the offseason, Kentucky added athlete Wan'Dale Robinson from Nebraska, who was a major boost for the offense. Now, the Wildcats bring in one of the top linebackers in the SEC to bolster the defense. Jones, out of Tuscaloosa, Alabama, led Ole Miss with 75 tackles in 2020. He will be immediately eligible and could play in 2022 if he wants to thanks to the extra year granted by the NCAA due to the COVID-19 pandemic. Jones recorded double-digit tackles in three games last season, against Auburn (10 tackles), LSU (11 tackles) and in the Outback Bowl against Indiana (13 tackles).
Kentucky had nearly no experience at inside linebacker when the 2020 season ended, but since then, the program has added transfer Luke Fulton from Michigan State and now Jones. Jones would be a favorite to jump into a starting position because of his productivity and experience within the conference. Kentucky has the pieces to compete for a top-three finish in the SEC East this season.

OL Oluwaseun brings additional depth to Hurricanes' roster Grade: B-
Oluwaseun (6-2, 322) transferred from UNLV to Miami on June 1, and this might be one of the more underrated moves during the transfer season. Miami could always use more depth on the offensive line. It's been a constant point of concern for the Hurricanes for several years, so adding an experienced blocker graduate transfer who can start or be a top reserve is a big boost to the roster. Oluwaseun also has experience with Hurricanes offensive line coach Garin Justice, who was the offensive line coach for UNLV in 2018 and 2019. He has started 21 games at both right and left tackle and has nearly 1,500 snaps under his belt.
It's unlikely Oluwaseun will be asked to play tackle at Miami, and his height and length is better served as a guard over the long term. He has graded out as an above-average run blocker and pass blocker. Oluwaseun has plenty of toughness and will push for a starting job out the gate. He is a prospect Richmond, Texas in the class of 2017. Oluwaseun wasn't a highly rated prospect out of high school, but he has outplayed his ranking for several years. At worse, Oluwaseun's versatility will allow him to jump in and take snaps anywhere on the line. He should provide plenty of experience and options for Miami.
June 3

Former Five-Star TE Arik Gilbert lands at Georgia. Grade: A
It's been quite the offseason for Gilbert (6-5, 249), the No. 2 tight end in the 2020 recruiting class. He turned heads when he made the shocking move to transfer out of LSU after his freshman season. In early February, he decided to commit to Florida and presumably replace Kyle Pitts, who had left for the NFL Draft. A month later, Gilbert decided to back away from that decision. Bitter Gators fans claim it was academically based, but there's nothing to corroborate with that story.
Gilbert smartly decided to back away from making news for a while, and there were some rumors that had him going to Georgia and others that had him returning to LSU. At the end of the day, however, Gilbert is a Bulldog and will presumably be eligible for the 2021 season. This gives Georgia both the No. 1 and No. 2 tight ends in the 2020 class on the same roster, as Gilbert will line up with Darnell Washington. Georgia is going to be one of the best teams in the nation, and Kirby Smart wants to jump through that championship window while it is open.
Gilbert had 35 catches for 368 yards and two touchdowns in his freshman season at LSU. Lining up on the field with Washington and the talented wide receivers and running backs on the roster should give the Bulldogs the most explosive offense in the nation. If quarterback J.T. Daniels can build off of his late-season performances from last year, there's no reason to believe the Bulldogs aren't the favorite to win it all in 2021.

Top CB Derion Kendrick also transfers to Georgia. Grade: A
The Bulldogs made the major headlines with the commitment of Arik Gilbert out of the transfer portal, but Kendrick (6-0, 190) was considered by some to be the best player in the transfer portal after he was dismissed from Clemson in February for a repeated violation of team rules. Kendrick came into the 2020 season with high expectations and was thought to be one of the top draft-eligible cornerbacks in the nation. But for the second straight season, Kendrick was torched in the College Football Playoff and made the decision to stay in school.
Although things didn't work out for Kendrick at Clemson, he still has plenty of potential. A former five-star recruit, Kendrick was the Gatorade Player of the Year in South Carolina and came to Clemson as a wide receiver prospect. He moved to defense and appeared in 39 games - 23 starts - over a three-year period. Kendrick was an All-ACC performer in 2019 and 2020. He should immediately jump into a starting position and bring some much-needed experience to the Bulldogs backfield that was looking at three of the top four players on the depth chart coming into the season with no starts.
Kendrick's addition to the program won't get the publicity that Gilbert received, but it might be the missing piece on the Bulldogs' defense in 2021.

The Jayhawks get six transfers from Buffalo. Grade: C+
New Kansas coach Lance Leopold will be surrounded by plenty of familiar faces for his first year with the Jayhawks. He brought nearly his entire staff of assistants from Buffalo after taking the job, and now six of his former players at Buffalo have announced they will transfer to the Big XII school. Going by player-by-player:
OL Michael Ford is a freshman who did not play during the pandemic-shortened season. He will have four years of eligibility remaining and already has familiarity with the coaching staff.


OL Mike Novitsky was a First-Team All-MAC performer at center last season, starting all seven games for the Bulls and only allowed one sack all season. He is expected to nail down one of the starting spots on the offensive line, most likely at center.


DT Ronald McGee is originally a product of the Kansas junior college system, having played at Highland Community College. He was a key reserve for the Bulls' defense over the past two seasons.


LB Rich Miller is another key reserve from Buffalo who will hope to find a starting spot in Kansas. He was also a major contributor on special teams, playing kick coverage and blocking on kick returns.


WR Trevor Wilson had 16 catches for 319 yards and three touchdowns last season for Buffalo. Expect the redshirt sophomore to be a major part of the Kansas offense this season. Wilson should also see some opportunities as a kick returner.


DL Eddie Wilson, no relation to Trevor Wilson, was a Third-Team All-MAC performer last season as a junior. He was a full-time starter in 2020, collecting 20 tackles and a sack.


Leopold is placing a heavy emphasis on being better up front and four of the six transfers are offensive or defensive linemen. It's a smart move for Leopold to have some players in the program who are familiar with his schemes and will provide immediate depth.
May 20
With summer prospect camps two weeks away and player-led workouts starting around July, this is the time of year when players still in the transfer portal start to find programs to match them.

Linebacker Bryson Armstrong will transfer to Central Florida from FCS Kennesaw State. Grade: C+
Armstrong was an FCS All-American for the 4-1 Kennesaw State Owls during the spring season, recording 30 tackles, 5.5 tackles for loss and 1.5 sacks. The 5-foot-11, 205-pounder also had an interception that he returned for a touchdown. He was the Big South Conference Player of the Year in 2019 and won the Jerry Rice Award as the National Freshman of the Year after the 2017 season.
Armstrong is a little undersized, so there's legitimate questions about how many snaps he can offer at linebacker. He could move to safety and contribute as a defender in the box as well. As a fifth-year senior with over 40 starts and coming in warmed up after a spring season, Armstrong will provide immediate depth on defense.

Wide Receiver Jordan Johnson will join Knights after spending his freshman season at Notre Dame. Grade: B
Johnson (6-1, 192), out of St. Louis, was a top national recruit in the 2020 recruiting class. He appeared in two games with the Fighting Irish last season and did not record a catch. With last season being considered a "free" year by the NCAA, this will represent somewhat of a fresh start for Johnson. He played in the 2020 All-American Bowl and was considered one of the top-100 players in his class, so the talent is there. With four years to play, Johnson has plenty of time to develop and work his way into the rotation.

Defensive lineman Jaren Handy will transfer from Auburn to Indiana. Grade: B
Tom Allen wants to keep things rolling at Indiana and is adding two former top national recruits to the Hoosiers roster for the upcoming season. Handy is a former top national prospect in the Class of 2019 out of Hattiesburg, Mississippi. He played in seven games as a freshman for Auburn, making seven tackles. (6-5, 255) maintained a backup role in 2020 and picked up a sack against Alabama. Handy is a player who could offer snaps on the end or on the inside. Expect him to find a permanent home at one of the defensive line positions at Indiana, where he should be able to compete for a starting role immediately.

Running back Stephen Carr joins Hoosiers after five seasons at USC. Grade: B-
Carr will come to Indiana as a graduate trafter. A former top national prospect out of Cardena, California, Carr (6-0, 216) has for 1,329 yards, 12 touchdowns and caught 57 balls for 421 yards while also contributing on special teams in his career. He rushed for 176 yards and two touchdowns in the pandemic-shortened 2020 season. Most of it came in a 12-carry, 80-yard performance against Arizona. Carr might not be the Game 1 starter, but he has proven he is a reliable backup who can take on some work out of the backfield.
May 12

Former Tennessee LB Henry To'o To'o makes expected transfer to Alabama Grade: A
There is the old saying about the top teams in college football - they don't rebuild, they reload. In Alabama's case, it's more like trading in a 2020 luxury sports car with all the bells and whistles for a 2022 luxury sports car with all the bells and whistles. The Crimson Tide just don't seem to take steps backward under Nick Saban, with the next crop of incoming talent every bit as good, if not better, than the group that left.
Alabama doesn't dip into the transfer portal too much, and when you have as many No. 1 recruiting classes as the Crimson Tide has had, there's no reason to spend too much time looking for transfers. But when they do find a transfer, it's going to be a player who makes a big difference. Enter former Tennessee linebacker Henry To'o To'o.
To'o To'o (6-2, 225) led the Volunteers in tackles in both his freshman and sophomore seasons. The former top-100 national recruit out of Sacramento, California totaled 148 tackles and 15 tackles for loss over two seasons. To'o To'o was on the SEC All-Freshman team in 2019 and made all of the awards watch lists in 2020.
Alabama lost some experience at linebacker, like Dylan Moses and longtime reserve Ben Jones, who transferred to Texas. To'o To'o not only has plenty of experience, but he has plenty of time on the clock, with three years of eligibility remaining. One has to believe that as long as To'o To'o stays healthy he'll be one of the top defensive players in the conference in 2021. The rich just continue to get richer.

Seminoles add former Notre Dame OL Dillan Gibbons Grade: C+
Florida State continues to try to use the transfer portal to fill holes on the roster and make up for some recruiting deficiencies within the staff. This time the Seminoles add a former in-state recruit, offensive lineman Dillan Gibbons, as a graduate transfer from Notre Dame.
Gibbons (6-4, 309) has one year of eligibility remaining. The Seminoles' issues on the offensive line are well documented. They brought in Devontay Love-Taylor from Florida International last season, and he proved to be a solid addition to the line. The Florida State coaches hope adding Gibbons will bring similar results. The only position on the offensive line where the Seminoles are solid is right tackle with Robert Scott. Beyond him, Florida State has a lot of bodies who can play along the line, but none of them do anything particularly well.
Gibbons was expected to challenge for a starting spot at guard or center as a fifth-year starter at Notre Dame after seeing nearly 300 snaps as a reserve. Clearly, the former prospect from Clearwater, Florida believes he faces a clearer path to starting at Florida State, where he will battle with Baveon Johnson, Dontae Lucas, Thomas Shrader and a few others for one of those starting guard positions.
This is a low-risk, high-reward transfer for Florida State with a chance to get an experienced player from one of the best offensive line units in 2020 to boost the roster. If Gibbons works out, it'll be a good thing, if he doesn't, it doesn't affect Florida State's offensive line long term.
April 27

Top 2021 WR prospect Xavier Worthy comes back to Texas Grade: B+
Worthy, one of the top wide receiver prospects in the 2021 class, committed to the Wolverines and signed with them during the early signing period. He was the centerpiece of the offensive recruiting class for Michigan. In early April, he said that there were issues beyond his control that kept him from playing football for Michigan and he asked for a release of his letter of intent. The general word was that there was an issue that was going to keep Worthy from enrolling at Michigan in the summer. The Wolverines released him, and their loss became the Longhorns' gain, as Worthy is now the fourth wide receiver in the Longhorns' camp and will be eligible upon his entrance into school over the summer.
Worthy (6-1, 165) is from Fresno, California. From an earlier evaluation: "He might be a little light on the frame right now, but his speed is something else. Worthy should be able to provide immediate help on special teams as a returner and has the long speed and hands to get early reps at wide receiver as he adds weight and strength. His ability to run after the catch puts Worthy in special company."

Former top LB Ben Davis jumps from Alabama to Texas Grade: C
Texas got another transfer this week, a veteran linebacker Ben Davis (6-4, 250), out of Gordo, Alabama. Davis was the top-rated inside linebacker in the 2016 recruiting class and the son of former Crimson Tide standout Wayne Davis. Unfortunately, Davis never panned out at Alabama and only had seven tackles in 24 games over five seasons. Most of his action came on special teams. He will come to Texas as a graduate transfer for his sixth year of football, taking advantage of the blanket extra year of eligibility due to COVID-19. His experience should do well in the room and help out the younger players. I think it's unrealistic to expect Davis to make much of an impact on the field at this stage of his career.

Veteran cornerback Radley-Hiles joins Huskies Grade: B
The Huskies needed some more experience in the secondary, and they grab Brendan Radley-Hiles (5-9, 180), who started 32 games for Oklahoma over the past four seasons. He will come to Washington as a graduate transfer with two years of eligibility remaining.
Radley-Hiles is a former five-star recruit out of Inglewood, California. He was recruited as an athlete, and it was thought he could play wide receiver or running back, but he ended up as a slot/nickel cornerback. Redley-Hiles collected 115 tackles - nine for loss - and three interceptions during his time with the Sooners. Expect him to jump right in as the starting nickel cornerback for the Huskies. They have a lot of bodies in the secondary, but not a lot of experience, so Radley-Hiles is going to need to be ready to right out of the gate.
April 8

Georgia lands former West Virginia DB Tykee Smith Grade: B+
Georgia was exposed in its back seven last season in losses to Alabama and Florida, and head coach Kirby Smart, a former defensive back himself, has tried to do several things to keep that from happening again. For starters, the Bulldogs staff have amped up their recruitment of back-seven talent in the 2022 recruiting cycle and have already landed commitments from multiple blue-chip prospects. Smart also shook some things ups on his staff, including the hiring of a new defensive backs coach Jahmile Addae, who previously coached the top-rated pass defense in the nation at West Virginia. Now, we see one of the top players from that West Virginia secondary, safety Tykee Smith (5-10, 198) has decided to transfer to the SEC program and join his old coach.
Smith was an Associated Press Third-Team All-American in 2020 after recording 61 tackles, two interceptions and five passes defended. Georgia is losing both of its starting safeties and three cornerbacks to graduation or early entry into the 2021 NFL Draft. One of the top holdovers from the 2020 team, Tyrique Stevenson, transferred to Miami in January. Smith's ability to defend the pass and help out on the run will be greatly needed, along with his experience in FBS football. He should be available for immediate work in the fall and will have two years of eligibility remaining.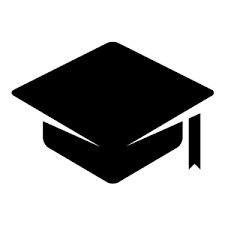 Former top recruit Antonio Alfano heads to JUCO Grade: A
The curious case of Antonio Alfano (6-4, 285) will continue away from the limelight at Independence (Kansas) Community College. Alfano is a former "five-star" prospect who was ranked in the top 10 nationally among the recruiting sites for the class of 2019. He was widely considered the top defensive line prospect in the class.
Alfano committed and signed with Alabama back then, participating in spring practice and summer workouts until he decided to leave. The word was that he left for family reasons, but it was never truly determined. Either way, Alfano went into the transfer portal and decided to go to Colorado. Alfano was with the Buffaloes in 2020, but he did not play for them and left the program without any incidents to speak of.
Now, Alfano will try to pick up the pieces at Independence, which was previouly a program as part of the "Last Chance U" documentary. Independence has long since gotten rid of former controversial head coach Jason Brown and hired his former defensive coordinator, the much more stable Jason Martin. I give this transfer an A-grade because I want Alfano to find his way and in order to do that he needs to play and be in a situation outside of the limelight. There are no more Jason Brown figures or documentary crews at Independence. And everything I've heard of Jason Martin describes a good family man and mentor of young men. It is hard to say if Alfano will ever show the talent he had to become a top-10 national prospect, and it probably doesn't matter at this point. Just getting some stability in his life and another opportunity to play college football is a good starting point.
April 5

Former Memphis WR Washington lands at USC Grade: B+
One of the major fears about the transfer portal for Group of Five coaches is that they will find a hidden gem in recruiting and spend a year or two developing the player just for them to jump to a bigger program. Tahj Washington (5-11, 175) was a mid-level prospect out of Marshall, Texas who ended up at Memphis in Mike Norvell's last recruiting class with the Tigers. He took a redshirt in 2019 and was a Football Writers Association of America Freshman All-American in 2020 with 43 catches for 743 yards and six touchdowns.
Washington decided to transfer from Memphis after the 2020 season in hopes of landing with a bigger program, and when he arrives at USC, he will likely be immediately eligible. It's a great move for the Trojans, as they are low on wide receiver depth despite running the Air Raid offense. It's a good move for Washington too, who will have a major role as one of the slot receivers in the offense.
What makes this grade so high is that Washington will have three seasons of eligibility remaining. He likely won't be targeted as much in 2021 as he would've been at Memphis, but he's surrounded by other playmakers, and that should enhance the quality of the touches that he gets. Washington had a big season last year, and now he moves into an explosive offense with a third-year starter at quarterback in Kedon Slovis.
March 3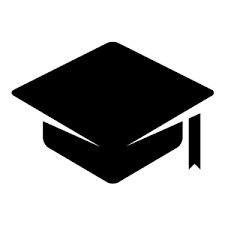 Top TE Arik Gilbert leaves Florida, back in transfer portal Grade: Huh?
There are a lot of questions and not many answers with Gilbert (6-5, 252), who officially transferred from LSU to Florida a month ago but decided to back away from that decision over the weekend. Gilbert, from Marietta, Georgia, was the top tight end prospect in the class of 2020 and the highest-rated tight end all time among the ranking websites. He had 35 catches, 368 yards and two touchdowns in eight games for the Tigers as a true freshman, and he was expected to be a major part of LSU's offense in 2021.
Even though Gilbert's unhappiness at LSU and decision to transfer seemed to come out of nowhere, choosing Florida as a new destination made perfect sense. The Gators' top receiver over the past two years, tight end Kyle Pitts, declared for the 2021 NFL Draft in December, and Gilbert had the talent, size and ability to step right in and keep the Gators strong at the position. His reasons for backing away from his commitment to Florida are unknown, and there aren't many arrows pointing to his next potential destination. The likelihood of Gilbert being eligible to play in 2021 is also growing thinner.
One potential explanation could be that Gilbert is trying to minimize his time playing college football. He's one of the rare players who is probably physically ready to play in the NFL after a year and would probably be drafted in the first 2-3 rounds were he able to come out early. He's only 19 years old, so obviously his maturity level isn't likely where it would need to be for the NFL, but a pass-catching prospect who is 6-foot-5, 252 pounds and runs under 4.6 would have plenty of interest. Gilbert is still two years away from NFL eligibility, so even if he takes the 2020 season off, he wouldn't be eligible for the NFL Draft until 2023.
One option that might be intriguing is the re-booted XFL, which is being proposed for the spring of 2022. If that league makes an exemption for second-year college players, Gilbert's college days might be over. Understand this is just speculation and I hope Gilbert's issues are only football based and not personal, health or family based. This is a situation worth monitoring.

Former Texas Tech QB Bowman will be a Wolverine Grade: C+
Michigan lost two quarterbacks to the transfer portal after the 2020 season when Dylan McCaffrey transferred to Northern Colorado and more recently Joe Milton announced he was leaving the program. Bowman (6-3, 215), from Grapevine, Texas, will be coming into Michigan as a graduate transfer, and his immediate eligibility will give the Wolverines an experienced arm on the roster.
I wouldn't say Bowman is a surefire bet to start the 2021 season as Michigan's starter - sophomore Cade McNamara and incoming top freshman prospect J.J. McCarthy will have their says ias well. But Bowman has thrown for over 5,000 yards and 33 touchdowns and his arm could help the struggling Michigan offense improve quickly. If there is one concern with Bowman, it's the 17 interceptions. He'll have to protect the ball better.
Feb. 24

Tennessee signee Dylan Brooks makes late switch to Auburn Grade: A-
This isn't exactly a transfer in the sense of a player transferring through the portal. Brooks is a 2021 recruit, rated as the No. 4 defensive tackle in the class. He committed to Tennessee back on April 26 and stuck with his commitment to sign with the Volunteers during the early signing period. A month later, Jeremy Pruitt was fired and eventually replaced by Josh Heupel. At that point, Brooks asked to be released from his contract, and Tennessee obliged without restriction. Brooks decided to stay closer to home and play for Auburn. The Tigers also have a new coach, Bryan Harsin.
Brooks (6-5, 250) is arguably the top prospect in the 2021 class from the state of Alabama. He is the centerpiece of any recruiting class - a big, long defensive end with freakish strength and athleticism. I don't think there is a better lineman coming off the snap and striking at the point of attack than Brooks. He is almost 250 pounds, but athletic enough to drop into coverage. Brooks was such an athlete that he played wide receiver and tight end in high school. He is a high-impact player with major potential.

Former Clemson LB Mike Jones switches Tiger stripes Grade: B+
LSU has had a rough go of things on the transfer portal, but the program received some good news earlier this month when Jones (6-1, 225), a former starting linebacker at Clemson, decided to transfer to LSU and see how the SEC's version of Death Valley works for him. Jones, who played his senior year at IMG Academy in Bradenton, Florida, was part of Clemson's 2018 recruiting class. After a redshirt year, Jones played a reserve role in 2019 and moved into a spot starting role in 2020. Over two seasons, Jones totaled 44 tackles, seven tackles for loss, two interceptions and a sack.
This is particularly good transfer for LSU because Jones has three years of eligibility remaining, meaning that at worst he's likely to be with the program for two seasons and help fill a major hole on defense. Jones should work his way on the LSU two deep at outside linebacker. LSU plays a lot of nickel, and Jones is a good coverage linebacker who would be on the field in those packages. Jones is also solid against the run, making him a guy who can play in most situations.

QB Luke McCaffrey jumps to Louisville from Nebraska Grade: C+
McCaffrey (6-2, 200), brother of current NFL All-Pro running back Christian McCaffrey, just never seemed to find his footing in his one year playing for Nebraska. He and Adrian Martinez were battling for snaps in 2020, with both quarterbacks spending time on the field at varying levels of success. McCaffrey started against Penn State and led the Cornhuskers to a 30-23, passing for 152 yards and rushing for 67 yards and a touchdown. But the following week against Illinois, he threw three interceptions in a 41-23 loss.
From that point forward, Nebraska went with Martinez for most of the snaps and promised to figure out ways to get McCaffrey consistently involved in the 2021 season. But sensing that his role might not be as a full-time quarterback, McCaffrey has transferred to Louisville. He'll have to sit in 2021 and watch Malik Cunningham, who has thrown for over 5,000 yards and rushed for over 1,500 yards in three seasons with the Cardinals.
Louisville has proven to be better for quarterbacks than Nebraska at this point, and Cardinals head coach Scott Satterfield runs a much better offense for McCaffrey's skill set, so it's hard to blame McCaffrey for making the move. But he'll have competition to deal with, so there isn't a free path to playing in 2022.

DE Jeremiah Martin leaves Texas A&M for the Pac-12 Grade: B-
After three years of most special teams play, Martin (6-5, 262) is hoping a new location closer to his California home will make a difference. Martin looks the part and has some versatility that the Huskies staff hope they can develop. The good thing with Martin is that he's been a model teammate with Texas A&M and left the school on great terms, with coach Jimbo Fisher complementing Martin on his mentality to do whatever is asked of him and work hard in practice despite being buried on the depth chart.
Martin is going to have a chance to play meaningful snaps at Washington, and he can play with his hand in the ground and defend against the run or as more of a stand-up edge rusher and get after the quarterback. Martin will have the opportunities, but he's got to prove he can be productive and stay on the field.
Feb. 9

Class of 2020 No. 2 TE Arik Gilbert leaves LSU for Florida Grade: A
In one of the more head-turning moves of the transfer season, Arik Gilbert (6-5, 253) left LSU a few weeks before the end of the 2020 season, and after rumors had him going to Georgia, Ole Miss and a few others, the No. 2 tight end of the Class of 2020 ended up at Florida. Assuming Gilbert is deemed immediately eligible, he will likely move to the head of the line among a deep and impressive group of tight ends.
Whatever issues Gilbert had at LSU, I don't think they were connected to the field, where he was among the Tigers' leading pass catches with 35 catches for 368 yards and two touchdowns. Even though the Tigers struggled in the first half of the season, the offense showed promise of being very explosive in 2021 with quarterback Max Johnson and wide receiver Keyshon Boutte.
Gilbert is a major boost for Florida's offense, which will be rebuilding around a new quarterback and several younger wide receivers. The departure of Kyle Pitts and his success in 2020 are things that should excite Gilbert even though Kyle Trask won't be throwing passes. There's probably a lot more to this story that will come out in the upcoming months. But the bottom line is Florida gains a tremendous tight end prospect - one of the best in the nation - and things are looking up in Gainesville.

Former Florida State starting QB Blackman lands at Arkansas State Grade: C+
As new Arkansas State coach Butch Jones looks to rehabilitate his name at Arkansas State, he'll bring Blackman (6-4, 190) with him after four seasons of some ups and a lot of downs at Florida State. Blackman became an emergency starter in 2017, replacing Deondre Francois after he was injured in that season's opener against Alabama. He started 12 games in 2017, went back to the bench in 2018 and started 10 games in 2019 although he had to share time with Alex Hornibrook. Blackman started the opener in 2020 and struggled in a loss to Georgia Tech. Now he'll move on after 5,445 yards, 43 touchdowns and 26 interceptions for the Seminoles.
Blackman should find a little more success in the Sun Belt and provide a lot of experience and a bridge at the quarterback position for the Red Wolves in Jones' first year.

RB Charbonnet leaves Ann Arbor for UCLA Grade: B+
This kind of feels like a do-or-die year for Chip Kelly, so bringing in some experienced talent to help get the offense going isn't a bad thing. Charbonnet (6-1, 220), who is originally from Camarillo, California, had a standout season for the Wolverines as a true freshman, rushing for 726 yards and 11 touchdowns. His touches dropped significantly in 2020 - he had 19 carries for 124 yards - as Hassan Haskins and others took over the rushing duties.
There won't be as many mouths to feed at UCLA, as the program's top two running backs in 2020 - Demetric Felton and Brittain Brown - were seniors and aren't likely to return for an extra year. If that's the case, Charbonnet will have every chance to be the starting running back for the Bruins in 2021, and in Chip Kelly's offense, a running back can rack some impressive numbers.

WR Polk leaves Texas Tech for Washington Grade: B+
One of the issues of the transfer portal that needs to be fixed is the feeding frenzy schools have over young first-year players who post solid seasons at their original school. Polk (6-4, 185) had a solid freshman season for Red Raiders with 28 catches and 264 yards.
In a normal world, Polk would've been a likely starter in Lubbock and the future of the Texas Tech passing game. But in transfer world, he was re-recruited and will go to Washington and hope to boost the passing game as a top target for the some of the Huskies' promising young arms.

RB Markese Stepp will play at Nebraska after leaving USC Grade: B-
Stepp (6-0, 233) spent the last three seasons at USC as a change-of-pace power back and had limited carries in that role. He was most productive in 2019 with 48 carries for 307 yards and three touchdowns. Stepp got similar opportunities in the shortened 2020 season, but he gained just 165 yards on 45 carries for a disappointing 3.7 yards per carry.
Three of Nebraska's top four rushers are leaving, as Dedrick Mills isn't likely to return for an extra year and quarterback Luke McCaffrey and running back Wan'Dale Robinson are both transferring. That means there is an opportunity for Stepp to get consistent carries in Nebraska's backfield.

Former Texas RB Ingram will transfer to USC Grade: B
Ingram (6-0, 222) was a fine running back for the Longhorns with 708 yards and three touchdowns as a freshman and 853 yards and seven touchdowns in 2019 as a sophomore. Then Bijan Robinson showed up on campus and the blue-chip freshman recruit came in and took over the starting running back role while averaging 8.2 yards per carry.
Ingram, who averaged a very respectable 5.3 yards per carry in his career as a Longhorn, will be very welcome at USC, where the Trojans have next to nothing returning at running back. Ingram will be installed as a starter on day one, and he has also been a consistent receiver out of the backfield, which should help Kedon Slovis and the Trojans' passing game.
Jan. 21

Former Wisconsin QB Coan heads to Notre Dame Grade: B
After three years of stabilizing the quarterback position, Ian Book moved on from Notre Dame after the program's College Football Playoff semifinal loss to Alabama. His departure left a big hole at the quarterback position. Enter Coan (6-3, 221) to provide some experience in the quarterback room and possibly serve as a bridge for the Fighting Irish to their younger quarterback prospects.
Coan started 18 games for the Badgers between 2018 and 2019. The bulk of his work came in 2019 when he completed almost 70 percent of his passes for 2,727 yards and 18 touchdowns with just five interceptions. Coan missed the 2020 season with a foot injury, which may further emphasize his limited mobility. What he lacks in mobility and athleticism he makes up for with good decisions, accuracy and leadership.
Coanis a good fit for Notre Dame because the team has a great offensive line to protect him and an excellent running game to complement him and open up play action.

Former Texas top QB recruit Jackson moves to Utah Grade: B+
I was pretty high on Ja'Quinden Jackson (6-2, 232), the top recruit in the Texas Longhorns' class of 2020 and ranked No. 5 quarterback in the class. I knew Jackson was a little bit of a risk at quarterback because he might outgrow the position and end up being a flex tight end or possibly move to defense.
Jackson had Utah as a finalist in his recruitment before deciding to stick closer to home and choose Texas. It was a crowded quarterback room in Austin, and it'll be a little crowded in Utah too, but the Utes' other transfer, Charlie Brewer, will be eligible to play right awa, while Jackson will have to take a redshirt.
Jackson's ability to line up at multiple positions gives him value in case things don't work out at quarterback. But I believe Jackson's move is to play quarterback and Utah will give him every opportunity.

Penn State snags former South Carolina DB Dixon Grade: B
Penn State has had a lot of comings and goings in the transfer portal, losing five defensive linemen but picking up players at other positions of need. One of those needs is in the secondary, where the Nittany Lions made up a pretty good pickup when John Dixon decided to transfer there from South Carolina.
Dixon (6-0, 185), from Tampa, Florida, jumped into the fray at South Carolina and was a major contributor on special teams in 2019. As a sophomore, Dixon made eight starts at cornerback and finished with 34 tackles, five pass breakups and a fumble recovery.
Dixon will be expected to challenge for a starting spot right away at Penn State. At worst, he will see plenty of snaps as part of the regular rotation.

Former top S/LB Barnes leaves Oklahoma for Colorado Grade: B
Robert Barnes (6-2, 232) was one of the nation's top safeties in the Class of 2017. A former All-American Bowl participant, Barnes also received a five-star designation from at least one of the ranking websites. Barnes hasn't necessarily fulfilled the high expectations set for him, but he played in 34 games with nine starts over four seasons for the Sooners. His best year was his sophomore season in 2018 when he had 54 tackles, an interception and a forced fumble.
Barnes had some injury issues as a junior and bulked up to play outside linebacker in 2020 where he contributed in a reserve role. Barnes is likely going to drop some weight and play in the box as a safety for Colorado. He's likely to get every opportunity to be a full-time starter for the Buffaloes.

QB Gunnell leaves Pac-12 for Memphis Grade: A-
Grant Gunnell (6-6, 228) might turn out to be the best quarterback available in the transfer portal this season, and the spot starter for the Arizona Wildcats is a big catch for Memphis. Gunnell is a big quarterback with a huge arm and more mobility than you think. He was on the top recruits for Kevin Sumlin in the Class of 2019 and was one of the few bright spots for the Wildcats over the past two seasons.
As a freshman Gunnell threw for 1,239 yards and nine touchdowns with one interception. With only three starts as a sophomore, Gunnell completed almost 69 percent of his passes and had 625 yards and six touchdowns with two interceptions. He threw for three touchdowns against USC and Washington.
Gunnell should thrive in Memphis' wide-open passing attack. He'll be playing with more talented skill players and in a stable coaching situation. Gunnell has NFL potential, and Memphis is a place where he could work himself into a becoming a draftable prospect.

Top DB prospect Stevenson leaves Georgia for Miami Grade B
Miami has done a very good job in the transfer portal over the past couple of years with established players like D'Eriq King and Quincy Roche, along with players trying to make a comeback like Jaelen Phillips. Now, the Hurricanes will take in former five-star defensive back prospect Tyrique Stevenson (6-0, 202), who is from Miami and played high school football at Miami Southridge.
Stevenson was one of the Georgia Bulldogs' top recruits in the Class of 2019. He spent his freshman year playing in a reserve role and starting on special teams. As a sophomore, Georgia used Stevenson in the slot, as a nickel and in the box as a safety. He had 34 tackles and five pass breakups in that role.
Stevenson, however, wants to play on the outside and have the opportunity to develop into a lockdown cornerback. He did not feel he was going to get that chance playing for Georgia, so he transferred. Miami will give Stevenson every chance to be the player he wants to be. There's definitely high-end NFL upside with Stevenson, but there's also a high risk and some bust potential.
Jan. 19

Top transfer OL Morris will be a Sooner Grade: A
Wanya Morris (6-6, 314) is widely considered the top offensive lineman and arguably the top player in the transfer portal for this cycle. Morris, from Loganville, Georgia, was a top-100 national prospect and one of the top 10 offensive tackles in the Class of 2019.
Morris proved he was worthy of the hype in his freshman season, earning All-SEC Freshman team honors and several Freshman All-American honors from 247Sports, PFWA and other outlets while starting 12 games at left tackle. More of the same was expected from Morris in 2020, with his name appearing on All-SEC Preseason lists across the board. The coronavirus pandemic, however, kept Morris off the field for weeks at a time, and when he did return, he dealt with injuries that led to inconsistent time at right and left tackle.
Morris decided to make himself available for a transfer around the time it was announced that the Tennessee program was under investigation for recruiting violations. And on the same day Morris committed to Oklahoma, Jeremy Pruitt was fired from Tennessee. Morris has three years of eligibility remaining and high-end NFL upside. Oklahoma has been a factory for offensive linemen over several decades, and there's little doubt that if Morris gets back to his 2019 form, he will be a first-round draft selection.

Former Ohio State WR Cooper heads to Missouri Grade: A-
I guess you can come back home. Mookie Cooper (5-9, 191), from the St. Louis metropolitan area, was rated as one of the top slot receivers in the class of 2020 and a top-150 protect nationally. It doesn't seem like a nasty breakup between Cooper and the Buckeyes, but rather a situation where the young prospect struggled to find his role in their offense without a spring camp to separate him from a crowded wide receiver room. Cooper was also reportedly homesick and struggled dealing with being away from his family during the pandemic.
For all those reasons, Missouri should provide some comfort and a fresh start for Cooper. He will have four years remaining due to no eligibility being used up, so I am giving Missouri the same grade I gave Ohio State when he signed with there.

Gators land defensive lineman Daquan Newkirk Grade: B+
The Florida Gators had an all-world offense in 2020 and a defense that left a lot to be desired, which was primarily responsible for the team's four losses. The defense will need to be better in 2021, and with that in mind, Florida dipped in to the transfer portal for some reinforcements on the defensive line.
Newkirk is a graduate transfer from Auburn and should jump right in on the interior. In three seasons - 19 games - with the Tigers, Newkirk (6-3, 315) had 39 tackles, four tackles for loss and 1.5 sacks playing a reserve role. He dealt with injuries for much of his first two seasons before playing 10 games for Auburn in 2020.
Originally from Orlando, Florida, Newkirk was an Auburn commit in the class of 2017, but he had to spend time in junior college before he could transfer. When Newkirk is healthy, he shows great athleticism for his size and the ability to get in the backfield and blow up a play. He should be able to provide a lot of snaps at the three-technique as long as he can stay healthy.

Defensive lineman Antonio Shelton transfers to Florida Grade: B
The Florida Gators had an all-world offense in 2020 and a defense that left a lot to be desired, which was primarily responsible for the team's four losses. The defense will need to be better in 2021, and with that in mind, Florida dipped in to the transfer portal for some reinforcements on the defensive line.
Shelton comes to Florida from Penn State, and he's the second defensive line graduate transfer the Gators landed through the transfer portal. Shelton (6-2, 325) was one of the emotional leaders for the Nittany Lions on defense since he moved into a starting position in 2019.
Originally from Westerville, Ohio, Shelton came to Penn State in the class of 2016. After taking a redshirt year, Shelton proved to be a valuable part of the Nittany Lions' defensive line as a rotational player and eventually a full-time starter. Shelton appeared in 40 games with Penn State and started in 21 of them. He had 51 tackles, 12.5 tackles for loss and six sacks over his career with the Nittany Lions.
Shelton will be 24 this fall and is hoping that a sixth year of college will help him get into the NFL as a late bloomer. He should be able to provide size, experience and leadership while playing the one-technique for Florida.
Jan. 13

Hurricanes grab Oklahoma transfer WR Charleston Rambo Grade: B+
Besides being an All-American on the all-name team Charleston Rambo (6-1, 175) was expected to be one of the Sooners' top receiving threats in 2020. For whatever reason, it just didn't happen with him and quarterback Spencer Rattler, as Rambo had a disappointing season with 25 catches for 312 yards and three touchdowns. It was a far cry from his 2019 numbers of 43 catches for 743 yards and five touchdowns with Jalen Hurts pulling the trigger.
The Hurricanes are in desperate need of upgrades at wide receiver after several drops proved to be the difference in a close loss to Oklahoma State in the Cheez-It Bowl. The hope is that Rambo will find a connection with D'Eriq King that was similar to the one he had with Hurts. If that's the case, there's a good chance Rambo will be the Hurricanes' WR1. Miami has had tremendous luck with the transfer portal in the past two years because it has aimed high. Rambo is arguably the best wide receiver on the transfer market and is heading to South Beach.

All-purpose RB Ty Chandler leaves Tennessee for Tarheels Grade: B
Ty Chandler (5-11, 205) was a do-everything backup running back for the Volunteers over the past four years, and he's now hoping to take advantage of a strong offensive line and the opportunity for a few more touches at North Carolina. Chandler isn't dynamic, but he proved to be a reliable, hard-working player at Tennessee with a willingness to run the ball, catch passes, pass protect and play special teams.
Chandler is simply one of those guys who should make a good team like North Carolina even better. He rushed for 2,046 yards on 421 carries with Tennessee, averaging a very respectable 4.9 yards per carry. Chandler also proved to be a decent receiver out of the backfield, catching 10 or more passes each season and totaling 465 yards on 58 receptions. His best season as a kick returner came in 2017 when he averaged over 24 yards per return and had a 91-yard kick return for a touchdown against Indiana State.

Hokies land former Clemson DT Jordan Williams Grade: B
Jordan Williams (6-4, 310) was a decent rotational guy for Clemson since arriving on campus in 2017, but now he will be for an ACC foe, Virginia Tech, in hopes of getting starter snaps as a graduate transfer. Williams, from Virginia Beach, Va., was one of the top prospects in the state in the Class of 2017 and a top-250 prospect nationally. He received good reserve snaps as a Tiger and actually got a start this season against Wake Forest. Williams had 44 career tackles, with 8.5 tackles for loss, and four sacks over 27 games with the Tigers. He's hoping to at least match those numbers in his one season with the Hokies.

Former Clemson DT Nyles Pinckney will play final year as a Gopher Grade: B
Minnesota will gain a lot of experience along the defensive line with the arrival of Nyles Pinckney (6-1, 300), a former spot starter for Clemson and a member of the 2018 CFP National Championship team. Pinckney, from Beaufort, S.C., appeared in over 50 games with the Tigers and made 13 starts at defensive tackle. He had 81 tackles with 13.5 tackles for loss, three sacks and two fumble recoveries for the Tigers. Pinckney was a third-team All-ACC performer in 2019 and a team captain.
Pinckney brings the sort of experience that should give a major boost to a defense that is expected to be a lot better in 2021. He will have one year of eligibility as a graduate transfer. Pinckney should provide quality snaps and plenty of leadership for a program trying to get back to its 10-win mark of 2019.

Spartans get talented RB Kenneth Walker III from Wake Forest Grade: A-
Kenneth Walker III, (5-10, 208), made the decision to transfer before the Demon Deacons' bowl game against Wisconsin and has since decided to go to Michigan State, where I believe he should be able to step in as the Spartans' starter at running back. In two seasons at Wake Forest, Walker had 1,158 yards - remarkably gaining 579 yards in each season - on 217 carries, averaging 5.4 yards per carry. In 2020, Walker found the end zone early and often, leading Wake Forest with 13 touchdowns.
Michigan State got next to nothing out of its running game in 2020, rushing for a team total of 640 yards in seven games and averaging a putrid 2.7 yards per carry. There will be big expectations of Walker to handle the load for the Spartans after sharing carriers with Christian Beal-Smith at Wake Forest. Walker should be ready for the responsibility.
Jan. 11

N.C. State takes in former Florida State DT Cory Durden Grade: B+
Cory Durden was a prospect who looked like he could be headed into the 2021 NFL Draft if he had a pretty good year, but he didn't have a good year and is moving on to the Wolfpack for next season. Durden (5-5, 310), out of Newberry, Florida, broke out in 2019 with 39 tackles, 6.5 tackles for loss and five sacks working on the inside. He struggled in 2020 - three head coaches and three defensive coordinators had plenty to do with that. Durden also claimed a shoulder injury and a bout with COVID-19 hindered his ability to stay heathy and put his best foot forward.
Durden opted out from the 2020 season in November after playing seven games and recording seven tackles and half a sack. I still believe he has NFL potential, and a strong bounce-back season at N.C. State could put him back on the radar.

N.C. State lands former Florida State CB Cyrus Fagan Grade: C
Cyrus Fagan was one of Florida State's top recruits out of the 2017 class and was an active participant in the program's secondary in 2018 and 2019, when he had 41 tackles. Fagan (6-1, 195) appeared to quickly fall out of favor with the new Florida State staff - his third in four seasons with the Seminoles - and decided to opt out after failing to see much action. He appeared in three games and recorded one tackle. Fagan should get more opportunities at N.C. State, and while he doesn't have the NFL upside of co-transfer Cory Durden, he should provide depth and experience in the Wolfpack secondary.

Minnesota lands former Texas A&M top WR prospect Dylan Wright Grade: A-
With the NCAA giving everyone a freebie in eligibility, there are players like Wright (6-4, 210), a former top-100 national prospect, who can completely re-do their recruitment. Wright played nine games for Texas A&M over two years, mostly on special teams. But he only appeared in four games in 2019 and was able to redshirt. Wright then appeared in four games in 2020, but it was a free season, so Wright will have a full four seasons available when he arrives at Minnesota.
So, looking at Wright as a prospect: he was a top-100 national prospect in the Class of 2019 and brings a big body with a huge catch radius and a ton of upside to Minnesota. The Golden Gophers are looking to replace Rashod Bateman, and Wright has No. 1 WR potential with just enough game experience that he won't come into the program as a complete rookie. This is one of the best transfer-portal pickups of the year.

South Carolina snags slot receiver AhmareanBrown from Georgia Tech Grade: C+
Wide receiver Ahmarean Brown (5-9, 165) was one of the first recruits to really buy into the changes Geoff Collins promised at the Georgia Tech program after he took over for Paul Johnson. It's been tough sledding for Brown, who has produced promising numbers despite a lack of targets. Brown made the most of his 21 catches as a true freshman, gaining 396 yards - 18.9 yards per catch - and seven touchdowns. He only had 11 catches as a sophomore playing with a true freshman quarterback in Jeff Sims. Brown still averaged a very respectable 16.6 yards per catch but only had one touchdown.
South Carolina might offer a little more opportunity for Brown to get open. He'll be sharing the field with a couple of high-end receivers and should be able to make an impact for new head coach Shane Beamer.

QB Chase Brice bounces to Appalachian State Grade: C+
Brice (6-3, 235) is widely known for coming in off the bench for an injured Trevor Lawrence to lead Clemson past Syracuse in 2018, preserving the undefeated season that would eventually lead to the Tigers' second college football playoff championship in the past three years.
Brice backed up Lawrence again in 2019 and then transferred to Duke. He threw for 2,170 with 10 touchdowns and 15 interceptions for Duke. His tenure with the Blue Devils effectively ended in the 2020 season finale against Florida State when he was knocked out of the game with a concussion. Appalachian State has a hole at quarterback with Zac Thomas announcing he won't be back for his extra year of eligibility. Brice, 23, will be immediately eligible as a graduate transfer and has two years of eligibility remaining.

Former Louisville LB Calvin Hart is Bielema's first recruit at Illinois Grade: B-
Calvin Hart Jr. (6-0, 235) was a key rotational player for the Wolfpack over the past two seasons, but he's going to head to the Big Ten in hopes of getting an increased role. Over two seasons with N.C. State, Hart recorded 53 tackles, 8.5 tackles for loss, three sacks and a couple of forced fumbles.
Illinois only has a couple of linebackers on scholarship and is facing the natural attrition expected with a coaching change. Hart isn't going to be a flashy player, but he brings a lot of experiences and comes from a coaching tree that Bielema knows well - N.C. State head coach Dave Doeren was a defensive coordinator/linebacker coach under Bielema at Wisconsin. I expect this will be a solid fit for the Illini, and with three years of eligibility left, Hart will provide some stability through a couple of recruiting classes.
Jan. 7

Florida State lands former Central Florida QB Milton, three other transfers
Florida State took a small and rather unimpressive recruiting class that rated in the mid-30s nationally and in the middle of the ACC. In order to immediately bolster the Seminoles' roster, coach Mike Norvell and his staff are expected to take around 10 players from the transfer portal. The Seminoles got commitments from four players at the end of the year.
QB McKenzie Milton comes to Florida State from Central Florida, where he was a Heisman contender in 2018 before suffering a grotesque and nearly career-ending leg injury that put him on the shelf for the 2019 and 2020 season. Milton (5-11, 190) was cleared to play late in the 2020 season and had been practicing at full speed with Central Florida for several months.

Milton has thrown for 8,683 yards and 72 touchdowns and rushed for 1,078 yards and 20 touchdowns over three seasons. He also has a record of 29-7 as a starter and is currently still on a 23-game win streak as a starter. The injury has probably robbed Milton of some of his explosive athleticism, but his work ethic, leadership and winning attitude is something the Florida State locker room desperately needs.

Grade: A

EDGE Jermaine Johnson transfers to Florida State from Georgia where he had success as a situational pass rusher over the past two seasons. Originally out of Eden Prairie, Minnesota, Johnson (6-5, 255) came to Georgia from Independence Community College in Kansas. He had five tackles for loss and four sacks in limited snaps over seven games with Georgia in 2020. Florida State desperately needs pass rushers and doesn't have many ready-made options for the 2021 season. Johnson should be able to come in and start right away.

Grade: B

CB Jarques McClellon will come into Florida State after spending three seasons at Arkansas. He made 20 starts in two seasons for the Razorbacks over 2018 and 2019, but he was sent to the bench when new coach Sam Pittman arrived and chose to enter the portal back in October.

McClellon has good size (6-0, 188) and will be asked to help the Seminoles at boundary corner, where they struggled mightily in 2020. Unlike Johnson and Milton, McClellon doesn't appear to have much upside, but he should be able to provide meaningful snaps and more options for the Florida State secondary.

Grade: C-

WR Andrew Parchment transfers to Florida State from Kansas. He was very good in 2019, when he had 65 catches for 831 yards and seven touchdowns. That effort was good enough to get Parchment (6-2, 180) on several preseason All-Big XII lists. He was not able to follow it up with a strong 2020, struggling to 24 catches for just 197 yards in eight games. In Parchment's defense, Kansas was awful at quarterback in 2020.

Moving to an offense that will likely have another transfer, McKenzie Milton, at quarterback should help Parchment get back closer to his 2019 numbers. He will be a big target in the Florida State offense, which is thin at wide receiver.

Grade: B-



Maryland lands former Nebraska WR Marcus Fleming Grade: B+
Fleming might be a sneaky-good transfer get for Maryland, and I have graded this a little higher than most. Fleming (5-9, 170), a high-end slot prospect from Miami, Florida is the latest migration of Sunshine State prospects from Nebraska. He didn't see a lot of action in 2020, but had five catches for 75 yards against Northwestern. Nebraska's passing offense was horribly inconsistent, and Fleming going to a more wide-open passing attack at Maryland could pay dividends.
I liked Fleming a lot out of high school; he reminded me of a poor man's Santana Moss. Moving from one end of the Big Ten to the other could work out well for him.

Former Florida State linebacker Jaiden Lars-Woodbey transfers to Boston College Grade: C+
I'm not a fan of what Adam Fuller did in his first year as the defensive coordinator at Florida State. I remember watching the N.C. State game with a former Florida State defensive assistant, and they clearly told me the defensive scheme Fuller uses won't win at Florida State. So, I am curious if a player like Lars-Woodbey, who struggled with the Seminoles in 2020 will find his footing again at new location.
Lars-Woodbey (6-1, 223) is a former top-100 national recruit out of Fontana, California as a safety. He was dynamic as a freshman with the Seminoles, with 58 tackles, 4.5 tackles for loss and eight pass breakups. He moved to a hybrid linebacker role in 2019 and tore his ACL four games into the season. He returned in 2020 as more of a traditional linebacker, but the Florida State staff didn't really have a fit for him. I think he's going to move back to safety/linebacker role under Jeff Hafley and could be a big surprise.

Bison land former Virginia Tech QB Quincy Patterson Grade: B+
This is another transfer that really intrigues me. Patterson (6-4, 232) is a physical and athletic marvel. He has struggled with consistency in practice and could never really get the opportunity on the field to grow into a quarterback role. He appeared in three games for Virginia Tech in the 2020 season and was 22-for-52 for 359 yards and four touchdowns in very limited action over two seasons.
Patterson is a former Elite 11 prospect and will be eligible to play in the spring FCS season for the Bison, giving them some experience to replace Trey Lance, who is expected to be a first-round pick in the 2021 NFL Draft. Patterson has three years of eligibility and the North Dakota State offense is one that a big, physical mobile quarterback like Patterson should have plenty of success in. Hopefully, the FCS spring season happens in February. I expect Patterson will get plenty of opportunities with the Bison.
Oct. 5

RB Demarkcus Bowman transfers from Clemson to Florida Grade: A-
Bowman, originally out of Lakeland, Florida, was the No. 1-rated running back in the nation in the Class of 2020. It was a bit of a surprise that he committed to Clemson during his recruitment. The Lakeland High program has a long history of sending its top prospects to Florida. The program sent eight players to the Gators in the class of 2007, including Mike and Maurkice Pouncey, and has sent players intermittently since then, including three in the 2019 class - tight end Keon Zipperer, defensive end Lloyd Summerall and offensive lineman Deyavie Hammond - and one in the 2020 class, defensive back Fenley Graham. So, Bowman will have plenty of familiar faces around him in Gainesville from his days in high school.
Florida is looking for a game-changing running back, and Bowman (5-10, 195) certainly has the talent. He actually played in Clemson's first two games of 2020, gaining 32 yards on nine carries in mop-up time. He won't lose a year of eligibility because this season won't count against anyone.
Florida did not sign a running back in the 2020 class and does not have one in the 2021 class. Bowman will fill that hole, and the Gators also took in transfer Lorenzo Lingard last season. Even though Lakeland players have been hit or miss at Florida, there's no question that any program would take in a special talent like Bowman. Clemson has running back Phil Mafah committed in its 2021 class, but I would not be surprised to see the Tigers try to go after another back.
June 13

WR Tyrell Shavers transfers to Mississippi State from Alabama Grade: C+
Shavers (6-6, 205), out of Lewisville, Texas, was recruited in the 2017 recruiting class and considered one of the top-150 prospects in the nation regardless of position. He redshirted for the 2017 season and spend the past two seasons playing primarily on special teams. He made his first reception in 2019, a 20-yard catch, and had a 14-yard rush on an end around. He also recovered a blocked punt against Texas A&M and returned it two yards for a short touchdown.
Shavers appeared in 28 games over two seasons for Alabama. He makes the move to Mississippi State as a graduate transfer and will have two years to play with immediate eligibility. Shavers didn't have many opportunities to get involved in Alabama's passing game, and that has to be expected sitting behind two players who were selected in the first round of the 2020 NFL Draft. This is a fresh start for Shavers, who will try to catch balls from Stanford transfer quarterback K.J. Costello in Mike Leach's high-volume passing offense. With Shavers' size, I expect he'll find a role, even if it's primarily around the red zone.

OT Jarrid Williams transfers to Miami from Houston Grade: B+
The pipeline from Houston to Miami continues to work out in the favor of the Hurricanes. Miami took in former AAC Player of the Year quarterback D'Eriq King in one of the biggest transfers of the offseason, and now it adds Williams (6-7, 305) to shore up one of the tackle positions on the offensive line. Williams was part of the Cougars' recruiting class back in 2015 and will have one year of eligibility as a grad transfer. He he started 13 games at right tackle in 2018 and started four games in 2019 before a shoulder injury ended his season prematurely.
Williams was granted a sixth year of eligibility, and the Hurricanes could use help at either tackle position, but they would probably like to play Williams on the left side. He has experience playing left tackle and appeared in 11 games as a redshirt freshman and sophomore, when he played over 100 snaps at left tackle. For either side, Williams is expected to be a major upgrade for an offensive line that had its fair share of struggles in 2019.

CB Jarrian Jones transfers to Florida State from Mississippi State Grade: B
Florida State shakes the Mississippi State transfer portal tree and finds another piece of fruit, as Jones will join defensive tackle Fabian Lovett as transfers from the Bulldogs to the Seminoles. Jones was expected to transfer to Ole Miss, but flipped and signed papers with Florida State.
Jones (6-0, 187) is a big body at the cornerback position and gives the Seminoles another player who can run and match strength with the more physical receivers in the ACC. He played plenty of snaps for Mississippi State as a true freshman and finished with 12 tackles, a fumble recovery and two pass breakups.
Jones has three years of eligibility remaining, but he will need a waiver to be eligible for 2020. If he doesn't receive it, he has a redshirt to burn. Florida State also received a transfer from former Florida Atlantic cornerback Meiko Dotson, so the program isn't in need of immediate depth, plus a redshirt might actually do Jones some good. Either way, Jones promises to give the Seminoles a solid talent in the secondary for a few years.
May 30

QB J.T. Daniels transfers to Georgia from USC Grade: B+
Competition is good. Heck, competition is great. But in a quarterback room as crowded as Georgia's is projected to be in 2020 and 2021, someone is going to go. This is the second quarterback transfer the Bulldogs have gotten in the offseason. Jamie Newman, who transferred to Georgia from Wake Forest, is expected to the be the starter. Daniels (6-3, 212), who will have three years of eligibility remaining if he is granted a waiver, will be battling for the backup role with top 2020 quarterback recruit Carson Beck. If that isn't enough Georgia already has a verbal commitment from in-state prospect Brock Vandagriff, one of the top quarterbacks in the 2021 class.
Back to Daniels, who was a top prospect in the 2018 class and started for the Trojans as a 17-year-old freshman and had a respectable season throwing for 2,672 yards, 14 touchdowns and 10 interceptions. Daniels came into the 2019 season with a lot of fanfare and was considered a dark horse for the Heisman Trophy. However, his campaign ended quickly when he suffered a season-ending knee injury in the opener against Fresno State.
Daniels is still developing and was surely attracted by the prospects of learning under new Georgia offensive coordinator Todd Monken. If Daniels gets a waiver, it will give Georgia some experienced depth at quarterback and may set up one the nation's most watched quarterback battles for the 2021 season.

QB Caylin Newton transfers to Auburn from Howard Grade: C
There was always the possibility that Newton (6-0, 194), the younger brother of former Auburn standout and Heisman Trophy winner Cam Newton, would also end up in the plains. I believe he was searching for an opportunity to start somewhere at an SEC or ACC program and when that wasn't available, he was going to settle into Auburn.
Bo Nix is the starting quarterback at Auburn going into the 2020 season and was SEC Freshman off the Year in 2019, so Newton will have to get snaps wherever he can. Newton had a good run at Howard and put himself on the map in 2017 when he led the Bison to a shocking upset at UNLV despite being a 45-point underdog. He was MEAC Rookie of the Year in 2017 and MEAC Offensive Player of the Year in 2018. Newton left the program midway through the 2019 season with plans to take a redshirt and compete in the FBS. He accounted for over 6,000 total yards and 51 touchdowns in his first two seasons as starting quarterback with the Bison.
I don't give this a high grade because I'm not sure what Newton can provide the Tigers. Can Auburn come up with some packages for him? Can Newton offer options at other positions beside quarterback? Can Newton make the transition from FCS to FBS? Lots of questions need to be answered.

WR Jaelen Gill transfers to Boston College from Ohio State Grade: B
Gill (6-0, 187) announced he was leaving Ohio State in late April and transferred to Boston College a month later. He follows former Buckeyes defensive coordinator, Jeff Hafley, who was named head coach at Boston College in December.
This grade could be higher if Gill doesn't have to sit out the 2020 season. Gill took a redshirt in 2018 after playing a couple of games and had six catches for 51 yards in 2019. He was expected to compete for the Buckeyes' starting slot receiver spot before he decided to transfer.
Gill had questions about his role at Ohio State, but he shouldn't have as many questions about it at Boston College. Whether Gill is eligible immediately or not until 2021, he will get the ball in his hands. The Eagles lack playmakers who can offer the versatility of Gill. He has a wide receiver's build and should be a slot guy, but he was recruited as a running back and could play both roles at Boston College. If Gill receives a waiver, I believe he'll be one of Boston College's top offensive players in 2020.
May 18

OT Stewart Reese transfers to Florida from Mississippi State Grade: A
Last week, the Florida Gators lost offensive tackle Issiah Walker, a 2020 prospect, when he decided to transfer to Miami. On May 16, Florida landed Reese (6-5, 346), a 3-year starter for Mississippi State who was originally recruited to the school by current Gators head coach Dan Mullen. Reese will come to Florida as a graduate transfer and have one year of eligibility. He made 37 starts in three seasons at Mississippi State, playing both right tackle and right guard.
In terms of 1-year transfers, Reese is a potential difference-maker who will give the Gators a major boost up front. He has tons of experience in the conference and played one year under current Gators offensive line coach Jon Hevesy.
The Gators have some question marks and lack of experience and depth on the offensive line. They have a hole at center, which has to be fill and youth at tackles. Reese appears more likely to play one of the guard spots and will have the flexibility to move to tackle if there is a reason for it. Either way, Reese is a ready-made lineman who is familiar with Mullen's offense and Hevesy's coaching, and he has NFL potential.

QB Taulia Tagovalioa transfers to Maryland from Alabama Grade: B
Tagovailoa (5-11, 207), the younger brother of Miami Dolphins quarterback Tua Tagovalioa, chose to play for Maryland and head coach Mike Locksley, who was his older brother's offensive coordinator at Alabama. The younger Tagovailoa is short on experience, appearing in five games as a third-string quarterback for the Crimson Tide last season and completing 9-of-12 passes for 100 yards and a touchdown.
Maryland has a strange quarterback room to say the least. Two signal-callers left for the transfer portal after the 2019 season, leaving the Terps with starter Josh Jackson and redshirt freshman Lance LeGendre going into the offseason. Jackson, who started in 2019 and previously started two years at Virginia Tech, is the favorite to take the first snaps of the 2020 season. Tagovailoa, however, gives Maryland immediate depth - if he gets a transfer waiver from the NCAA - and future depth to compete with LeGendre for the starting job in 2021.
May 12

OT Issiah Walker transfers to Miami from Florida Grade: B+
To the surprise of seemingly everyone involved, Walker, a class of 2020 recruit who just enrolled at Florida in January, announced his intentions to enter the portal during the first week of May and announced his transfer to Miami less than a week later. The best explanation for Walker's sudden departure is that the coronavirus cut his campus time short in Gainesville and he had to return home to Miami to finish the semester. Walker may have just felt like he needed to stay close to home and made the move.
Barring a waiver, Walker (6-4, 305) will likely have to redshirt in the 2020 season. He might've done that either way and will still have four years of eligibility. From my earlier evaluation, "Walker was considered the biggest prize in a fairly weak year of offensive linemen in the state of Florida. Walker has good length, not great, but he is a plus-level athlete. When he is set up properly, Walker can just stonewall pass rushers with his strength. Walker can play left tackle, but I don't see him as a natural left tackle. He could move around the line and have more value as a "Swiss-Army knife" who can be a capable starter at all five positions.

CB Nick McCloud transfers to Notre Dame from N.C. State Grade: B
McCloud (6-1, 190) will enroll at Notre Dame as a graduate transfer and provide some immediate help to the team's secondary after making over 30 appearances and 20 starts with the Wolfpack. McCloud started seven games as a sophomore and 11 during his junior season, when he had two interceptions and six pass breakups, rating as one of the most productive cornerbacks in the ACC.
McCloud was prepared for a big senior season, but a knee injury put him out of action after two games. He took a redshirt to get an extra year and will likely play the boundary corner for the Fighting Irish. Notre Dame has young depth in the secondary but only a couple of players with game experience, and without a spring camp to get the young players reps, McCloud will be leaned on to play and serve in a leadership role for the first-year players.

TE Jordan Wilson transfers to Florida State from UCLA Grade: C+
Wilson (6-5, 245) has played a lot of football, and he'll be coming to Florida State as a graduate transfer with one year to play. He appeared in 34 games for the Bruins and collected 25 catches for 244 yards and two touchdowns during his time in Westwood.
Florida State is going to run some multiple-tight end sets under new head coach Mike Norvell, and while I think it's undetermined exactly how much Wilson will be able to add to the receiving game, he should definitely provide help as an additional blocker. This is a good way for the Seminoles to help mask some of their glaring issues on the offensive line. Wilson isn't an offensive lineman, but he'll line up inside and provide a lot of help to a group of below-average offensive tackles. He is not a flashy transfer who will have big numbers on the stat sheet, but he will be a much-needed big body up front.
May 8

QB Keytaon Thompson transfers to Virginia from Mississippi State Grade: B-
Thompson (6-4, 225) will arrive in Virginia as a graduate transfer, where the redshirt junior will have two years of eligibility remaining. He was one of the top quarterback prospects in the 2017 recruiting class and one of the top-250 players in the country. That being said, Thompson was recruited by Dan Mullen and was a fit for Dan Mullen' style of offense. Thompson didn't have a whole lot of success in Joe Moorhead's scheme, and Thompson is not a fit for Mike Leach's pass-heavy attack.
As a freshman under Mullen, Thompson showed some good dual-threat skills, more as a runner than passer. He didn't get as many snaps as a sophomore under Moorhead in 2018 and just played in one game in the 2019 season before deciding to take a redshirt and eventually enter the transfer portal.
Virginia should be a much better situation for Thompson. It's a tough offense that needs a mobile quarterback to make things go. Thompson isn't a very accurate passer, just 48 percent over his college career, but Virginia's passing offense is less about accuracy and more about hitting big plays at the right time. If Thompson were a little better passer, I'd grade this move higher, but as it is I like it for Thompson and I like it for the Cavaliers.
April 30

OL Liam Shanahan transfers to LSU from Harvard Grade: C+
This isn't the first time LSU has been a landing spot for a Harvard football player. Quarterback Andrew Hatch transferred from the mighty Ivy League institution to LSU and was the backup on the Tigers' 2007 BCS Championship team. Shanahan (6-5, 310) will fill one of the several holes on the LSU offensive line as Saahdiq Charles, Lloyd Cushenberry and Damien Lewis had their names called last week during the 2020 NFL Draft.
Shanahan was a 3-year starter at Harvard, playing the Crimson's past 30 games. He will have one year of eligibility as a graduate transfer at LSU. Shanahan has history at right guard and right tackle. I don't see him as a tackle in at LSU, but I believe Shanahan should be able to hold up well at one of the guard positions and provide some experience on an otherwise pretty young offensive line.

WR Tarik Black transfers to Texas from Michigan Grade B-
This might be a sneaky good move for the Longhorns, one that I feel like I might be under-playing a tad bit. Black, out of Ceshire, Conn., was a big name in the 2017 recruiting class and a big name on the transfer market as Georgia, Miami and Mississippi State were among the programs that were also interested. He was one of the top wide receivers in the nation and earned the right to play in the U.S. Army All-American Bowl - now just the All-American Bowl.
Black had 11 catches for 149 yards as a freshman, but his career never really took off at the Michigan, which injuries had a big part to do with. He was healthy in 2019 and had 25 catches for 323 yards and a touchdown. Black (6-3, 215) is a big outside receiver and should have more opportunities in the downfield passing game at Texas. With Collin Johnson and Devin Duvernay off to the NFL, Black should have an opportunity to line up across from rising junior Brennan Eagles and get a lot of targets from Sam Ehlinger.
April 29

DE Justus Reed transfers to Virginia Tech from Youngstown State Grade: B
It's been long road for Justus Reed, but it will come to an end as a graduate transfer at Virginia Tech. The Hokies beat out Florida State for the Youngstown State sack leader. Reed, from Clearwater, Fla., started his career at the University of Florida in 2014. He was primarily a reserve in Gainesville and decided to transfer Youngstown State and learn under Bo and Carl Pelini. Reed dealt with some unfortunate injuries, both to his knee and Achilles, and earned two hardship years from the NCAA for his troubles. In 2019, Reed was finally able to enjoy health and consistent playing time. He recorded 12.5 sacks on the left side for the Penguins on the year. Reed (6-3, 265) will certainly provide additional pass rush for the Hokies, but his experience on the left side should give him good instincts against the run as well. Reed has experience and will be looking to end his college career with a bang.

DE/LB William Bradley-King transfers to Baylor from Arkansas State Grade: B-
Looking at the metrics, Bradley-King is among the most effective pass rushers in the nation. He has lined up at both linebacker and on the end. He'll play outside linebacker at Baylor for head coach and bright defensive mind Dave Aranda. Bradley King was productive in the past two seasons at Arkansas State. He had 8.5 sacks and 13.6 tackles for loss as a junior and six sacks and 9.5 tackles for loss as a sophomore with the Red Wolves. In the pass-happy Big XII, it's important for defenses to get pressure off the edge. Bradley-King's consistency with getting in the backfield was a big reason why Arkansas, Florida State and Houston were also recruiting him aggressively. There are elements of Bradley King's game that need work, especially his run defense, but he is expected to get to the quarterback, which he'll do for Baylor.
April 14

DT Fabian Lovett transfers to Florida State from Mississippi State Grade: B+
This edition of transfer portal grades might as well be called the "Florida State" edition because the Seminoles have received three commitments from players in the transfer portal over the past few days. None is more significant than Lovett (6-4, 315), who will add additional strength to a solid interior defensive line in Tallahassee.
Lovett's transfer received a ton of attention, as it came a day after Mississippi State head coach Mike Leach tweeted out a meme that showed a woman knitting a noose. Such images tend not to be received well in southern states like Mississippi, where racial history is still fresh to many. Lovett announced his transfer the next day, and a few days later, his father told local media that Leach's image spawned the transfer.
Lovett leaves Mississippi State with 19 tackles and a sack as a redshirt freshman. If he is granted immediate eligibility, he will be part of a group that include future NFL draft picks Marvin Wilson and Cory Durden and promising nose guard Robert Cooper. I thought Lovett was the best defensive prospect in Mississippi State's 2018 recruiting class. He should fit it well under the coaching of defensive line coach Odell Haggins.

DE/LB Deonte Wiliams transfers to Florida State from Baylor Grade: D+
Williams (6-1.5, 225) will be asked to provide depth for Florida State as a tweener pass-rusher and outside linebacker. He was medically disqualified from Baylor midway through the 2018 season after suffering an arm injury, but Williams says he's at full health and will have two years of eligibility remaining. He had 26 tackles and 4.5 tackles for loss with a sack in 16 games for the Bears.
Florida State struggled getting to the quarterback in 2019, so finding a defensive end on the transfer market isn't a surprise. Williams, however, appears to be more of a help defender against the run than a natural pass-rusher off the edge. The fact that Williams hasn't played a snap in almost two years is another concern.
Williams will provide Florida State will another body at the defensive end/outside linebacker position, but he projects as more of a lower-end depth guy and special teams contributor more than someone who can really provide significant help with the pass rush.

CB Meiko Dotson transfers to Florida State from Florida Atlantic Grade: B
Dotson (5-11, 188) is the fourth player who Florida State has pulled off out of the transfer portal. As a first-year starter for the Owls in 2019, Dotson led the nation with nine interceptions.
The Seminoles have some young talent and some experienced talent in the secondary, but Dotson gives them a jack-of-all-trades type of player who can contribute anywhere in the defensive backfield. Dotson played all over the field for Florida Atlantic - he was a field cornerback one snap; he could move into the slot for the next snap; and then play free safety on third down in nickel and dime packages. Dotson only has one year of eligibility remaining, but he has an NFL ceiling and adding in a player who will be hungry for snaps to improve his draft stock should be beneficial for Florida State.
April 6

LB Jabril Cox transfers to LSU from North Dakota State Grade: B+
Cox, a three-time FCS champion at North Dakota State and a two-time FCS All-American, was arguably the most talented player remaining on the transfer market. Cox was the unquestioned defensive leader in the current dynasty program of the FCS. Cox (6-3, 233) is a legitimate NFL prospect, and he's going to bring a lot of experience to Baton Rouge to help a linebacking group that lost Jacob Phillips, Patrick Queen and K'Lavon Chaisson from last season. Cox was a tackling machine in 2019 with 92 stops and 9.5 tackles for loss. He was named the Missouri Valley Conference Player of the Year. Cox isn't just coming into LSU to provide a veteran presence and fill some of the holes on their defense. He has the opportunity to be a really impactful player in the SEC.

OL Chris Murray transfers to Oklahoma from UCLA Grade B+
Murray (6-2, 298) might not be an immediate contributor for the Sooners and has even floated the idea of using a redshirt season in 2020 - if we're playing football. But there will be center and guard spots opening for Oklahoma in 2021 and the former Freshman All-American (2018) is going to be asked to slip into one of those openings and keep the Sooners' offensive line success churning. Murray will have two years of eligibility plus a redshirt season remaining after starting in 2018 and 2019 for the Bruins. Murray becomes the second player who Oklahoma has grabbed off the transfer market from UCLA, joining wide receiver Theo Howard. The offensive line is often the hardest position to recruit, and Oklahoma is getting a nice gift by adding an experienced big body into the program.

QB Anthony Brown transfers to Oregon from Boston College Grade: B
Although redshirt sophomore Tyler Shough has been groomed to take over duties as Oregon's primary signal-caller from Justin Herbert, it was expected he would receive some competition. Brown (6-1, 215) made 28 starts at Boston College and racked up 4,738 yards passing with 40 touchdowns and 20 interceptions. Brown is also a running threat, although he didn't often get to show off his mobility in space. Brown has a lot of positives, but this isn't a sure thing like Justin Fields going to Ohio State. He will have to compete with Shough for snaps and show that he's worked to become a more consistent passer during his time off. At Oregon, the quarterback is the focal point of the offense, while Brown was asked to be more of a game manager at Boston College as running back A.J. Dillon was the centerpiece of the offense. At the least, Brown brings experienced depth, and it should be an exciting quarterback battle in Eugene.
March 22

RB Trey Sermon transfers to Ohio State from Oklahoma Grade: A
From the minute Sermon announced he was going to transfer from Oklahoma, he was linked to Ohio State, so this announcement seemed like more of an eventual happening than any sort of a surprise. That being said Sermon fits a major need for the Buckeyes, and his presence as an immediately eligible transfer will be happily received by Ryan Day and Buckeyes coaching staff. Although the Buckeyes had one of the top recruiting classes in the 2020 cycle, they missed out on their two major running back targets when Bijan Robinson signed with Texas and Jaylan Knighton signed with Miami. The Buckeyes didn't aggressively pursue their secondary options at the position and just signed one back, Miyan Williams, instead of the two they were hoping to sign.
Sermon can jump right in as an experienced replacement for J.K. Dobbins. They have similar skill sets as well. Sermon (6-0, 221) is similar in size to Dobbins if not a little bigger. Sermon hasn't ever taken on a full management load as a running back, but he still managed to rush for 2,076 yards and 22 touchdowns while splitting carries over 37 games. He is also a decent pass catcher with 36 receptions for 391 yards. The zone-read/spread offense that Ohio State runs will be very similar to the spread attack that Sermon was part of at Oklahoma. If anything, I wouldn't be surprised to see Ohio State utilize Sermon's receiving skills even more that the Sooners did.
Sermon has yet to rush for 1,000 yards in a season, but if he remains healthy and gets the 250-plus carries he's expected to get I wouldn't be surprised if he approaches 1,500 yards. Sermon will also get more touches as a receiver out of the backfield. Don't be surprised if Sermon finishes with somewhere around 260 carries and an additional 35-40 touches as a receiver out of the backfield; it's possible he will approach 2,000 yards of offense. A backfield of Justin Fields and Sermon will be one to watch.
The transfer portal is in its third year of action. As transfers become official and players switch teams, we'll grade those moves and predict which players will change the fortunes of their new programs.
March 22

RB Trey Sermon transfers to Ohio State from Oklahoma Grade: A
From the minute Sermon announced he was going to transfer from Oklahoma, he was linked to Ohio State, so this announcement seemed like more of an eventual happening than any sort of a surprise. That being said Sermon fits a major need for the Buckeyes, and his presence as an immediately eligible transfer will be happily received by Ryan Day and Buckeyes coaching staff. Although the Buckeyes had one of the top recruiting classes in the 2020 cycle, they missed out on their two major running back targets when Bijan Robinson signed with Texas and Jaylan Knighton signed with Miami. The Buckeyes didn't aggressively pursue their secondary options at the position and just signed one back, Miyan Williams, instead of the two they were hoping to sign.
Sermon can jump right in as an experienced replacement for J.K. Dobbins. They have similar skill sets as well. Sermon (6-0, 221) is similar in size to Dobbins if not a little bigger. Sermon hasn't ever taken on a full management load as a running back, but he still managed to rush for 2,076 yards and 22 touchdowns while splitting carries over 37 games. He is also a decent pass catcher with 36 receptions for 391 yards. The zone-read/spread offense that Ohio State runs will be very similar to the spread attack that Sermon was part of at Oklahoma. If anything, I wouldn't be surprised to see Ohio State utilize Sermon's receiving skills even more that the Sooners did.
Sermon has yet to rush for 1,000 yards in a season, but if he remains healthy and gets the 250-plus carries he's expected to get I wouldn't be surprised if he approaches 1,500 yards. Sermon will also get more touches as a receiver out of the backfield. Don't be surprised if Sermon finishes with somewhere around 260 carries and an additional 35-40 touches as a receiver out of the backfield; it's possible he will approach 2,000 yards of offense. A backfield of Justin Fields and Sermon will be one to watch.
March 17

RB Trey Sermon will transfer from Oklahoma
Sermon, a top running back prospect in the 2017 recruiting class, was expected to be the primary ball-carrier for the Sooners in 2019, after playing the role of a No. 2 running back as a freshman and sophomore. Injuries, however, kept Sermon off the field for long stretches and he eventually lost his carries to younger backs.
Sermon did rush for 385 yards on 54 carries - 7.13 yards per carry - and passed the 2,000-yard mark for his career at Oklahoma. Up until this point, Sermon has yet to show that he's a 20-carries-per-game sort of running back, but he's very explosive and is a big play waiting to happen out of the backfield. He rushed for 947 yards and 13 touchdowns on just 164 carries - 5.8 yards per carry - as a sophomore and added 12 receptions for 181 yards.
Sermon will be a graduate transfer and will be immediately eligible at his next stop. Already, some of the college football powerhouses are hoping to land Sermon. Oregon and Ohio State have been schools that have been mentioned already. I would be surprised if Sermon lasted more than a couple of weeks on the transfer market, and that might just be due to the recruiting period slowing down thanks to the COVID-19 pandemic. The fact that Sermon is an immediately eligible transfer makes him more attractive to programs in the hunt for a title than say former Auburn running back Boobie Whitlow, who will have to sit out the 2020 season. Don't be surprised if some other schools jump in the mix for Sermon. I could see both Tennessee and Florida being interested in the Marietta, Ga., native and trying to get him in to shore up some depth issues both programs have at the position. With his decision to enter the portal, Sermon becomes the No. 1 transfer player currently on the market.
Feb. 20

WR Obi Obialo transfers to Oklahoma from Marshall Grade: B
I like this move for both Obialo and Oklahoma. The Sooners need another big, physical receiver to play on the outside, and Obialo comes in with several years of experience. The move to Oklahoma is almost a full-circle situation for Obialo. He signed with Oklahoma State as a preferred walk-on in 2016 and left the program in 2017, eventually ending up at Marshall. Obialo's junior season (2018) was his best. He had 42 receptions for 505 yards and four touchdowns.
Obialo played the last four games of the 2019 season and received a redshirt, so he'll be a graduate transfer in 2020. With the Sooners working in a new quarterback, a big target like Obialo (6-3, 214) should see plenty of looks and is a good bet for a career year.

TE Kenny Yeboah transfers to Ole Miss from Temple Grade: B+
Yeboah was a January transfer to Ole Miss and is already on the spring roster. Even though Yeboah's numbers weren't eye popping as a junior, his 19 receptions for 233 yards and five touchdowns was a career best in a low-end passing offense. Now he'll go Lane Kiffin's offense, where he should be targeted a lot more and could use a big season in the SEC as a springboard to a strong draft position in the 2021 NFL Draft.
Yeboah (6-5, 240) has the size to a provide a mismatch and can run and stretch the field. As Kiffin tries to re-build the wide receiver depth at Ole Miss, he'll lean on Yeboah's experience and pass-catching ability.

OL Stephen Spanellis transfers to Vanderbilt from Michigan Grade: C+
Opportunity knocks for Spanellis, who was a very good program contributor for Michigan over three seasons. The 6-foot-5, 295-pounder appeared in 36 games on special teams and 14 as a reserve offensive lineman for the Wolverines. Vanderbilt returns just two starting offensive linemen from 2019. The Commodores need size and experience up front, and Spanellis was looking for an opportunity to start. Vanderbilt lost offensive tackle Devin Cochran to the transfer portal before eventually signed with Georgia Tech, but Spanellis will help ease the pain of that loss.

DE Xavier Kelly transfers to Arkansas from Clemson Grade: B
This is another situation in which opportunity opens up for a player who needed a place to get more snaps. Kelly (6-4, 305) was expected to get more opportunities in 2019 after Clemson lost Dexter Lawrence and Christian Wilkins to the NFL Draft. Kelly, however, found himself behind true freshman Tyler Davis and sophomore Jordan Williams and was used strictly as a rotational guy.
Arkansas quickly got to recruiting Kelly and will bring him in this summer as a graduate transfer. Kelly produced when his number was called and recorded 26 tackles with 2.5 tackles for loss and a forced fumble in 13 games during 2019. Kelly is expected to be one of the anchors on a revamped Arkansas defense and will be relied upon to provide some experience and stability on the defensive line.

DL Jarrett Jackson transfers to Florida State from Louisville. Grade: B-
Jackson was another signing period transfer for the Seminoles, and much like their other acquisitions from the transfer portal, they are banking on Jackson being healthy after missing the 2019 season. Jackson (6-6, 280), a former tight end, should give Florida State some much-needed depth at defensive end while Josh Kaindoh is likely to miss spring while he recovers from an ACL injury.
Jackson, who will be immediately eligible in the 2020 season, will have three years of eligibility. I believe he'll stay at defensive end in 2020 because Florida State lacks depth there, but I wouldn't be surprised to see Jackson move to the interior in 2021 if the defensive line becomes better.
Feb. 5
QB K.J. Costello transfers to Mississippi State from Stanford Grade: B+
Costello will come to Mississippi State as a graduate transfer and continue to develop his skills as a passer under new Bulldogs head coach Mike Leach. Costello brings a lot of experience, with 25 starts at Stanford even though he had to fight off some injuries during that time. He had a monster season in 2018 with 3,540 yards, 29 touchdowns and a 65.1 completion percentage. If Leach decides to continue with his high-volume passing attack, Costello could easily reach those numbers again, and he would likely surpass them if he stays healthy. Keeping Costello upright is going to be the challenge, as he's going to have to avoid many of the big hits that quarterbacks take in the SEC. I can't give this transfer an 'A' because of Costello's injury history, but I believe Mississippi State got one of the best quarterbacks on the transfer market.

QB Chase Brice transfers to Duke from Clemson Grade: C+
Sometimes stats don't tell the full story. When Clemson needed Brice the most, he was there and he performed. That's the best thing you can say about a player who doesn't get a lot of snaps. In 2018, Trevor Lawrence, in his first full week as Clemson's starter, was hurt on a run. In a tight game that could've determined Clemson's fate, Brice came in and performed. He completed the big pass when Clemson needed him to, and the Tigers went on to defeat the Syracuse Orange 27-23 before eventually winning the 2018 College Football Playoff.
Brice knew he was never going to start ahead of Lawrence and instead devoted his time to being a great teammate and a good student. Brice has his degree, and with two years of eligibility remaining, he's going to play for David Cutcliffe at Duke. Brice has only thrown 136 passes over his career, but that's over a 100 more than any quarterback on Duke's anticipated roster in 2020, so he is likely going to be the Blue Devils' starter from day one. Brice is one of those players you root for, and I'm excited he's going to get his opportunity.

DE Quincy Roche transfers to Miami from Temple Grade: A
It can always be tricky to make the move from the Group of Five to a Power Five program. Roche, however, might prove to be a special case. Roche proved to be an elite pass-rusher in the American Conference and was named AAC Defensive Player of the Year. Now, he will be joining a team that averaged 3.54 sacks per game last year. Roche had 13 sacks at Temple last season and will be joining dynamic pass-rushing specialist Gregory Rousseau, who had 15.5 sacks last season. The Hurricanes were going to have a formidable pass rush with just Rousseau leading the way. But Rousseau and Roche could both hit their numbers from 2019 and make Miami's pass rush among the best in the country. This was a power move by Roche and the Hurricanes.

DT Charles Moore transfers to Oregon State from Auburn Grade: A-
This is an interesting one. Moore was one of the top-rated players in Auburn's 2019 recruiting class. He didn't last more than a couple of games before deciding to leave the program.
It was expected Moore would enroll in Jones Community College in Ellsville, Mississippi, but instead he got in touch with Jonathan Smith and is enrolled at Oregon State. Moore (6-4, 269) is going to have four years of eligibility - no redshirt -, and he basically becomes the top recruit for the Beavers in their 2020 class and one of the highest-rated recruits in the program's history. The Beavers actually have some depth on the defensive line, so Moore shouldn't be overwhelmed with snaps early. But he has a high ceiling and potential NFL talent, something that's been missing from the Oregon State roster for a long time.

DL Malik Barrow transfers to Rutgers from Central Florida Grade: C+
Barrow is another interesting case. He's a two-time transfer coming to Central Florida from Ohio State last season and getting hurt after four games. Barrow (6-3, 270) has size and potential. The size will give Rutgers some flexibility on how to use him on the defensive line. Potential, however, depends on if Barrow can shake the injury bug and stay in the lineup. If he can, he gives Rutgers some real athleticism in the trenches.
At the end of the day, it's an easy flyer for Rutgers to take. If Barrow works out, he gives the Scarlet Knights good snaps and boosts his stock as a pro prospect. If he doesn't work out, it's just for a year and it doesn't really affect the long term plans of Rutgers coach Greg Schiano.
Feb. 3

OT Cade Mays transfers to Tennessee from Georgia Grade: A
Yeah, this is one of those transfers that strengthens one program and hurts the other. That pain is doubled when that other program is in the same division, plus it could be tripled if Mays is granted an immediate eligibility waiver.
Mays was a major contributor for Georgia over the past two seasons. He made the ALL-SEC Freshman team in 2018 and proved to be a valuable Swiss army knife in 2019, playing four different positions and making 14 starts.
Mays is part of a Tennessee legacy. His father, Kevin Mays, played at Tennessee in the early '90s and his younger brother, Cooper Mays, is a member of Tennessee's 2020 recruiting class. Cade Mays (6-6, 318) can play anywhere on the line and hold his own. Tennessee had two true freshmen at the tackle positions last year. I could see left tackle Wanya Morris moving to guard and Mays holding down the left tackle spot if he is granted immediate eligibility.

OT Coy Cronk transfers to Iowa from Indiana Grade: A-
Cronk (6-5, 320) will bring plenty of experience to Iowa after making 40 starts for the Hoosiers over the past three-plus seasons. He had a season-ending ankle injury in 2019 and decided to use the year as a redshirt and enter the transfer portal. He will come to Iowa as a graduate transfer and will likely slide into the right tackle spot that Tristan Wirfs, who is headed to the NFL, held.
Iowa actually needed a little more depth at the tackle position to give sophomore Jack Plumb more time to develop behind projected left tackle Alaric Jackson. If Cronk plays at right tackle, the Hawkeyes are likely to shift junior Mark Kallenberger to guard and get their best five linemen on the field.

OT Kellen Diesch transfers to Arizona State from Texas A&M Grade: C+
Diesch was one of the top offensive linemen in recruiting class of 2016. He was never able to get on the field as a stater at Texas A&M, but he did contribute as a backup and appeared in 12 games last season. Diesch should be able to see the field as a starter at Arizona State with the Sun Devils losing five regular contributors on the line from 2019. Diesch is a graduate transfer and will be used to bridge the gap between the returning offensive linemen and the young players who will be getting their first real taste of action in 2020.

OL Devontay Taylor transfers to Florida State from Florida International Grade: C
Florida State is expected to have redshirt freshmen or sophomores starting from 2-4 spots on the line, and with Ryan Roberts and Abdul Bello out of eligibility and Jawan Williams in the transfer portal, the Seminoles need tackles and overall depth. Taylor is probably better suited to play guard at a Power Five program, where his lack of length isn't as much of an issue, but he has 26 starts at right tackle under his belt and the Seminoles need a right tackle. Florida State's offensive line has been among the worst in college football, so anyone who can bring experience and compete will be welcome. Roberts, who transferred into Florida State from Northern Illinois in 2019, proved to be serviceable, and Taylor shouldn't be much of a drop-off from that.

WR Velus Jones Jr. transfers to Tennessee from USC Grade: C+
Jones Jr., who is originally from Saraland, Alabama, will make the trek back to the southeast as a graduate transfer after three years on the west coast. Jones had a limited role in the USC passing game, making 36 catches for 347 yards over three seasons.
Jones projects as a back-up rotational wide receiver who is most likely to get on the field in four-wide sets. Where he could really make an impact is on special teams as a kick returner. Jones had a 100-yard kick return for a touchdown last year for the Trojans and averaged over 24 yards per return in 2019. As a special-teams weapon, Jones is capable of breaking a big return each game and giving Tennessee favorable field position.

WR Brenden Schooler transfers to Arizona from Oregon Grade: B-
Schooler dealt with nagging injuries in 2019 and will go to Arizona as a graduate transfer, joining his brother Colin Schooler, who starts at linebacker for the Wildcats. When healthy, Brenden Schooler has shown he's good for 20-25 catches in a season. One thing that sticks out with this transfer is the reaction of Oregon teammates and fans when Schooler announced he was leaving. To say he was beloved is an understatement, with several teammates sending their best wishes and commenting on how much of a leader he was. Given that the Wildcats will be trying to avoid a third-straight losing season under head coach Kevin Sumlin, they could probably use some additional leadership and a positive locker room presence.

WR Devon Williams transfers to Oregon from USC Grade: B-
One of the major recruiting battles in the class of 2018 saw Williams commit to USC over Oregon. Now two years later, Williams is ready to see if the grass is greener on the other side. Williams had a very limited role in the Trojans' offense. He appeared in 12 games as a freshman but only had four catches for 87 yards. He played two games and had one catch in 2019 before entering the portal after starting quarterback J.T. Daniels was injured. It turned out true freshman quarterback Kedon Slovis turned out to be a player, something Williams clearly didn't expect when he made the decision.
Johnny Johnson is going to be the top wide receiver in Oregon's offense next year, but behind that, the depth chart is open. Williams will be immediate eligible and should challenge Bryan Addison, J.R. Waters and Lance Wilhoite for starting reps.

WR Theo Howard transfers to Oklahoma from UCLA Grade: UGH!
Originally, Howard's transfer to Oklahoma was going to be an "A" because he had two incredible productive seasons in Westwood and could easily be a 1,000-yard receiver in Lincoln Riley's offense. But reports on that Howard suffered an torn Achilles tendon during workouts on January 31, and if that's the case, it appears likely that Howard's season might've ended seven months before it was set to begin. With Oklahoma having youth at quarterbacks and only four receivers who caught passes in 2019, the stage was set for Howard to be the go-to target. Let's see how Howard recovers over the next seven months and revisit this one.

WR Tre'Shaun Harrison transfers to Oregon State from Florida State Grade: A-
Harrison was one of several players who announced they were leaving Florida State after Willie Taggart was dismissed. Harrison was one of the bigger recruiting wins for Taggart, as he pulled the red-chip wide receiver from Seattle, Washington. Harrison made strides in 2019, catching 27 passes for 289 yards and two touchdowns.
Harrison is a likely candidate for a waiver to play immediately, and if that's the case, he'll likely becomes a favorite to start alongside Trevon Bradford and Tyjon Lindsey. Harrison (6-2, 195) will give the Beavers the big outside wide receiving threat they don't have on the roster. This was a very good pickup.

TE Tre' McKitty transfers to Georgia from Florida State Grade: B
I upped McKitty's grade a bit because my good friend Charles Fishbein, the head of Elite Scouting Services, alerted me that McKitty's blocking was much better than I thought. "Look at most of Cam Akers' big runs, McKitty was making big blocks," he said. And wow, if he isn't right. McKitty was a solid, if unspectacular member of Florida State passing game with 49 catches for 497 yards and two touchdowns over the past two seasons.
I think McKitty can do more in Georgia' s offense with Todd Monken running the show and probably utilizing more creative sets. The fact that McKitty can stay in on run downs and block gives him a lot of value. I wouldn't be surprised if he's a breakout player in 2020.

TE Carl Tucker transfers to Alabama from North Carolina Grade: C+
Tucker will play for the Crimson Tide as a graduate transfer and brings a ton of experience - 38 games, 20 starts - with him. He wasn't heavily involved in the passing game in 2019, but that might've been expected with the Tar Heels breaking in freshman quarterback Sam Howell.
The Crimson Tide also has quarterback questions going into 2020, so I expect them to lean more on the running game and throwing to the tight end. Tucker could match or surpass his career-best 2018 numbers - 16 catches, 265 yards, two touchdowns. Either way, Tucker's experience and blocking will be extremely helpful for Alabama.
Jan. 31

QB Peyton Powell transfers to Rutgers from Baylor Grade: B+
Powell is such an interesting story. He was committed to Texas during the recruiting process and flipped to Baylor. He enrolled at Baylor, but left before the start of the 2019 season. Powell was originally planning to transfer to Utah but changed his mind and signed with Rutgers.
If Powell gets a waiver from the NCAA, he'll be eligible for the 2020 season, if he doesn't, he might only have three years of eligibility starting with the 2021 season, depending on the ruling. Both Rutgers coach Greg Schiano and offensive coordinator Fran Brown were familiar with Powell and tried to recruit him when they were at Ohio State. Powell is a very good athlete, and whether he lines up at quarterback or wide receiver, his transfer should pay off for Rutgers over time.

RB Lorenzo Lingard transfers to Florida from Miami Grade: C+
Lingard was a blue-chip prospect coming out of Orange City, Florida in the recruiting class of 2018. He looked good in limited action in 2018 against overmatched competition, but he spent most of his time off the field fighting various injuries. It probably wasn't going to work out for Lingard at Miami with him falling on the depth chart.
Florida has meanwhile an open spot for a starting running back with the departure of Lamical Perine. Right now, I would think that Malik Davis or Dameon Pierce has the edge, but if Lingard is healthy and motivated, he could certainly make it a competition. One thing in Lingard's favor is that Gators coach Dan Mullen would like to use multiple backs during a game.
It's clear that Lingard was a special talent coming out of high school, but that's the key phrase: coming out of high school. In two years, he hasn't done anything in college, and while he could certainly become a great running back at Florida, there's no reason to believe that Lingard is a "can't miss, day-one starter" for the Gators just because he was great in high school.

WR Justin Shorter transfers to Florida from Penn State Grade: B-
Everything I said about Lingard in relation to Florida, I could also say about Shorter. But Florida has had success with previous wide receiver transfers Van Jefferson and Trevon Grimes, and the receiver position is one where a player can still be productive as a No. 2 or No. 3 option, whereas a No. 3 RB is basically collecting dust.
Shorter was one of the most coveted receivers coming out of high school in the recruiting class of 2018, but he just hasn't put up the numbers at Penn State or gotten into a more prominent receiving role on the field. Shorter should find the Gators' depth chart friendly since they lost their top four receivers from the 2019 season to graduation. Shorter will compete with Grimes, Jacob Copeland and Kadarius Toney for the three open starting wide receiver spots.
Shorter was a special talent out of high school, but he still needs to prove it in college. At Florida he'll have every opportunity to be the guy.

RB Brittain Brown transfers to UCLA from Duke Grade: B (depending on NCAA ruling)
This one is hard to grade because Brown might not have any eligibility left. He spent four seasons at Duke in a career that has shown promise when he wasn't dealing with major shoulder injuries. With the way the math works, the NCAA could give Brown a redshirt year and a medical hardship and make him eligible for 2020 and 2021 or just give him the hardship for 2020 or 2021 or decide not to give him anything. The lattermost is unlikely, so Brown will probably be allowed to play in 2020 at the least.
Brown's best season came in 2017, when he averaged 5.4 yards per carry over 130 carries for 701 yards and seven touchdowns, plus had 161 yards receiving. If he stays healthy and can give UCLA just 75 percent of that production, this will be a very good transfer.

ATH Raheem Blackshear transfers to Virginia Tech from Rutgers Grade: A-
Blackshear was part of a player's revolt at Rutgers during the end of Chris Ash's disastrous tenure. Despite playing on a horrible team, Blackshear was a bright light in 2018, recording over 900 total yards rushing and receiver. For the four games he played in 2019, Blackshear was easing more into a slot receiver role and cutting back some of his carries in the running game.
Blackshear is a total Swiss-army knife who will provide snaps at slot receiver and running back and be a major part of the return team. At Virginia Tech, I expect Blackshear to continue to provide more snaps at receiver than anywhere else, and he'll provide an explosive element on offense that the Hokies are looking for.

RB Khalil Herbert transfers to Virginia Tech from Kansas Grade: B
I admit, I'm not a fan of the way upperclassmen seem to be manipulating the redshirt rule. Herbert is a classic case of this. A solid, rotational back, Herbert decided to sit out after the first four games with the plan of returning to Kansas in 2020. I read this as "this team isn't good, so I'll sit out and come back next year when we're hopefully better".
It's not Herbert's fault that the rule is being used the way it is, but I can't imagine that sits well with teammates. Anyway, as the story goes, Kansas head coach Les Miles misinterpreted Herbert's intentions and wished him well or he said he misinterpreted them and just didn't want him back on the team.
Either way Virginia Tech lands a player best suited as the RB2 part of a rotation. Herbert rushed for over 1,700 yards and 14 touchdowns in three-plus seasons as a Jayhawk. Herbert's best season was in 2017, when he had 663 yards and four touchdowns on 120 carries - 5.5 yards per carry. He won't be spectacular, but he should bring experience and production to the Hokies' backfield.

RB Jashaun Corbin transfers to Florida State from Texas A&M Grade: C
Here's another transfer that comes down to health. Corbin showed some promise as a freshman as Texas A&M, when he rushed for 346 yards on 61 carries - a 5.7 ypc average - in a backup role. Corbin was going to be a major contributor in 2019, but he blew out his hamstring in the second game of the season against Clemson and missed the rest of the year. The hamstring injury was bad, bad enough to where there are still questions if he would be healthy in 2020 even if he got a waiver for immediate eligibility.
That being said, Florida State's running back room is razor thin, so any level of depth is appreciated. It's safe to call Corbin a major question mark if he's eligible to play in 2020, but one that Florida State had to take a flyer on. Ironically, Corbin was committed to the Seminoles in the recruiting class of 2018, but followed Jimbo Fisher to Texas A&M. So, maybe you can go back home.
Jan. 30

QB Jake Bentley transfers to Utah from South Carolina Grade: B
Bentley missed most of the 2019 with a foot injury he suffered in the season opener against North Carolina. He'll go to Utah as a graduate transfer and brings a lot of experience onto a team near the top of the standings in the Pac-12 and looking to get over that hump. Bentley is more of a drop-back passer, and he should fit well in Utah's traditional offense, which is built on physicality and a strong running game to set up the pass. Utah's outgoing quarterback, Tyler Huntley, threw for 2,996 yards and 18 touchdowns in 2019, and I wouldn't be shocked to see Bentley post similar numbers if he stays healthy.

QB Feleipe Franks transfers to Arkansas from Florida Grade: C+
This an interesting move by Franks, as I expected him to go to a program that had a better shot at competing for a conference championship, at the least. Arkansas isn't a total rebuild because Chad Morris did recruit some talent at the skill positions, even though he couldn't win there or utilize the talent properly. Franks is the ultimate boom-or-bust player in a boom-or-bust year. He has tremendous physical talent and plenty of starting experience. He also has bouts when he's completely inaccurate and makes some decisions that could get a quarterback benched on the spot. The good news is Arkansas offensive coordinator Kendal Briles seems to have success with athletic quarterbacks like Franks. I believe we'll see Franks run more in 2020 and work on his accuracy in hopes of working his way into the 2021 NFL Draft as a high Day 3 selection. That's the best-case scenario. The worst case is he doesn't eliminate the bad mistakes and is just keeping the seat warm for a younger player.

QB Joey Gatewood transfers to Kentucky from Auburn Grade: B+
Gatewood was a fringe blue-chip quarterback prospect coming out of Jacksonville, Florida in the recruiting class of 2018. At 6-foot-5, 235 pounds coming out of high school, Gatewood was quickly compared to Cam Newton, but did not have the same kind of success at Auburn. He sat behind Jarrett Stidham for a year and lost a quarterback battle to true freshman Bo Nix in 2019. Auburn coach Gus Malzahn consistently spoke of plans to interject Gatewood into games, but the team didn't really seem to have a package for him and often let Nix fight through his struggles on the field.
If Gatewood isn't immediately eligible for the 2020 season, he'll be preparing to take over the Wildcats in 2021. If he does play in 2020, he'll probably back up Terry Wilson and be used a little more liberally. Kentucky went to the single wing in 2019, with converted wide receiver Lynn Bowden rushing for nearly 1,500 yards under center, and the team could carry a lot of that offense over with Gatewood, who's still developing as a passer. After being down to zero quarterbacks early in 2019, Kentucky should feel good about the future of the position with Gatewood in the mix.

QB D'Eriq King transfers to Miami from Houston Grade: A-
Normally, I'm not a big fan of quarterbacks moving from the Group of Five to a Power Five program. It's a much bigger move than people think, and the talent depth on the defenses is much greater in the ACC than it is in the American Conference. But Miami is looking to change the way it does things on offense and brought in Rhett Lashlee to implement more of a wide-open spread attack. The original plan for King was to return to Houston after sitting out the final eight games of 2019, but he's probably not a great fit for what Dana Holgorsen wants to do there. King had his best season in 2018 with 2,982 yards passing, 674 yards rushing and 50 total touchdowns. If he can reach 80-85 percent of those numbers, it will be some of the best production the Hurricanes have had from the quarterback position in years.

QB Jamie Newman transfers to Georgia from Wake Forest Grade: B
Georgia decided to play it safe in 2019, doubling down on Jake Fromm. It made sense given Fromm's experience and track record of winning, but the opportunity cost for keeping Fromm was losing Justin Fields to a transfer and watching him lead Ohio State to the College Football Playoff. Georgia was fine under Fromm, as the Bulldogs won 11 games, the SEC East and the Sugar Bowl. But with a lot of young skill talent coming in and a several new starters on the offensive line expected in 2020, the Bulldogs needed a more dynamic athlete at quarterback. Enter Newman, who threw for 2,868 yards, rushed for 574 yards and scored 32 total touchdowns in 2019. Newman will be working with a young, but extremely talented group of backs and receivers, plus a new offensive coordinator, Todd Monken, who will emphasize the big play. Georgia has championship expectations, and the pressure will be on Newman like he's never felt before. He has the talent, but will he have the moxie to win the big games in the SEC?
NFL Picks
- Sept. 23
2022 NFL Mock Draft
- Sept. 22
NFL Power Rankings
- Sept. 21
Fantasy Football Rankings
- Sept. 8