Top 10 Worst NFL Free Agent Signings of 2015
I post
NFL Free Agent Signing Grades
for all the revelant moves (including trades), but some readers have requested that I go back and re-grade myself. That would take a long time, since there are so many transactions each offseason, so I thought something similar and more practical would be to list the 10 worst free-agent signings. I could take the opportunity to post the grade I gave back then and re-grade the move. That would kill two stones with one bird, as a Hall of Fame running back once said.
So, here are the 10 worst free-agent signings from 2015, with everything (money, team's situation) factored into the mix.
Follow me
@walterfootball
for updates.
10.

Redskins sign CB Chris Culliver (4 years, $32 million)
I was dead wrong about this one. I liked the move for the Redskins, citing that Chris Culliver played well in 2014 before sustaining a torn ACL. In hindsight, the Redskins should've paid him less, given that he was coming off of that injury.
A lot less. Culliver was ineffective in six games before re-tearing his knee, shredding both his ACL and MCL this time. Of course, this is nothing new to Daniel Snyder, who has been responsible for his share of offseason blunders.
Grade Last Offseason: B-
Current Grade: D
9.

Jets sign CB Antonio Cromartie (4 years, $32 million)
I remember arguing with Jets fans when Darrelle Revis and Antonio Cromartie were signed. My take was that the team was too far away from Super Bowl contention to splurge on high-priced veterans who wouldn't be around by the time the front office finally found a solution at quarterback. Plus, New York unquestionably overpaid for the two cornerbacks.
As it turns out, both Revis and Cromartie regressed. Revis was still pretty decent, but nowhere near the shutdown specialist who helped Tom Brady win his fourth ring. Cromartie, meanwhile, was an abomination. The Jets promptly released him.
Grade Last Offseason: C+
Current Grade: D
8.

Colts sign WR Andre Johnson (3 years, $21 million)
I thought this signing was fine last offseason, as I gave the Colts a "B" for bringing in a long-time dynamic receiver. Andre Johnson, after all, caught 85 passes for 936 yards in 2014 despite having horrible quarterbacks throw to him. Surely he would be able to at least maintain that stat line with Andrew Luck, right?
As it turns out, Johnson didn't even accumulate half of those receptions, hauling in 41 balls for 503 yards. Luck was hurt for most of the year, but it wouldn't have mattered. Johnson simply couldn't generate any sort of separation. His career is over, unfortunately.
Grade Last Offseason: B
Current Grade: D
7.

Seahawks sign CB Cary Williams (3 years, $18 million)
The Seahawks lost a member of the Legion of Boom last offseason when Byron Maxwell took the money and ran to Philadelphia. We'll see him later, I'm sure, but for now, let's concentrate on the player Seattle brought in to replace Maxwell.
Cary Williams was a joke in Philadelphia, constantly making excuses and not working hard. I thought there was a very slight chance he could turn his attitude around in a much stronger locker room, but that wasn't the case. Williams was a healthy scratch for several games before getting waived in early December.
Grade Last Offseason: C-
Current Grade: MILLEN (F)
6.

Eagles sign RB DeMarco Murray (5 years, $42M; $21M guaranteed)
As you may guess, Chip Kelly is going to be mentioned quite a few times on this list. This was his least-offensive signing, though I should state that this compilation ignores all of the nonsensical things that he did via trades and draft picks. I could easily compile a top-10 Kelly blunders.
One stupid thing Kelly did as Philadelphia's decision-maker was downgrade the talent on his roster to fit his scheme. Except, the players Kelly acquired didn't fit his scheme, showcasing how utterly clueless the Eagles' coach really was. Sam Bradford was incapable of operating Kelly's offense, while DeMarco Murray, a north-south runner, looked completely lost trying to run east-west. You know who was good at going east-west? LeSean McCoy, whom Kelly traded away.
Signing Murray was risky even when ignoring the poor scheme fit. There's an extensive study of how running backs regress after leading the league in carries, and Murray's workload far outweighed anyone else's in 2014. He was almost guaranteed to decline, yet Kelly was too stubborn and arrogant to admit that health factors are real, even citing that Bradford wasn't really injury-prone. I guess Kelly was the only one who was surprised that Bradford got hurt this past season.
Grade Last Offseason: C
Current Grade: CHIP (F)
5.

Buccaneers sign OLB Bruce Carter (4 years, $20 million)
It's astonishing how many NFL teams don't understand scheme concepts when it pertains to certain players. Chip Kelly was a major offender in Philadelphia when he foolishly transitioned to the 3-4 despite possessing mostly 4-3 personnel, so it should be no surprise that he was fired. The Buccaneers, meanwhile, added Bruce Carter last offseason when he was a horrible fit for their system. I wrote this at the time of the signing:
Bruce Carter thrived as an inside linebacker in a 3-4 defense in the past, but struggled in the 4-3 during the previous two seasons. I suspected that Carter would go back to a team that runs a 3-4, but he opted to sign with Tampa and its 4-3.
I'd say Carter should've been responsible for this as well, but when a team is dumb enough to wave $20 million in your face, how do you turn that down? Carter, by the way, was benched in favor of a mid-round rookie in 2015.
Grade Last Offseason: C-
Current Grade: CHIP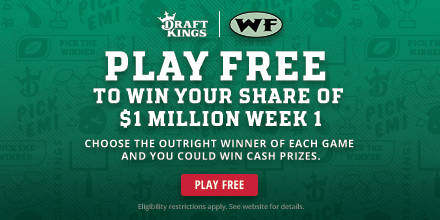 4.

49ers sign WR Torrey Smith (5 years, $40M; $22M guaranteed)
The 49ers were completely toxic last offseason. Well, they still are, but it was more prevalent then, as numerous players retired. Disgusted at the idea of working for the incompetent Trent Baalke (not Scot McCloughan), they chose to call it quits rather than return to San Francisco. That's how miserable the environment was/is in the Bay Area. Baalke, after all, completely undermined Jim Harbaugh, formerly one of the NFL's best coaches, all because he wanted to win some silly power struggle. Baalke, as a result, destroyed the 49ers, capsizing them from a perennial Super Bowl contender to the laughing stock of the NFL.
While everyone was trying to leave San Francisco, one man wanted in. That was Torrey Smith, who was like someone running into a burning building, trying to save everyone. Unfortunately, the flames completely engulfed Smith, ruining his career. Smith caught 65 passes for 1,128 yards in 2013. He reeled in 33 balls for 663 yards this past season.
This signing was horrible in a vacuum, as Smith clearly was in it for the money. He was never overly dominant, so paying him like a No. 1 receiver was foolish. Foolish and desperate, though. Since Smith was the only person interested in playing for Baalke, I can't list this as the worst signing of 2015.
Grade Last Offseason: C
Current Grade: D-
3.

Eagles sign CB Byron Maxwell (6 years, $63M; $25M guaranteed)
Based on the numbers alone, this was the worst signing of 2015. I gave it a "D" at the time, arguing that Byron Maxwell never was asked to blanket No. 1 receivers while with the Seahawks, yet now would be asked to do so. He wasn't proven, and thus didn't deserve this sort of money. I also pointed out that two other corners, Kareem Jackson and Brandon Flowers, received less money than Maxwell despite the fact that both were better players.
As it turns out, Maxwell was so inept that he couldn't cover a paper bag blowing around in the wind. The Eagles are unloading him now as a result.
Having said all of that, this isn't the worst signing of 2015 because there was actually a chance this transaction could pan out. Maxwell, after all, was coming off a decent 2014 campaign and showed that he has some talent. These next two acquisitions involved players who were terrible to begin with.
Grade Last Offseason: D
Current Grade: CHIP
2.

Browns sign WR Dwayne Bowe (2 years, $12.5M; $9M guaranteed)
The numbers of this contract may not be as egregious as those in the Byron Maxwell and Torrey Smith deals, but this acquisition made far less sense. That's because $9 - nine dollars, period - was too much guaranteed money for Bowe; let alone $9 million.
I graded this as a "D" at the time. I wrote three paragraphs criticizing this contract. Here was one of them:
What in the world made Ray Farmer believe that Bowe should be given $9 million guaranteed? Long known as one of the most overrated receivers in the NFL, Bowe failed to score a touchdown last season with Alex Smith, so how can he be expected to be productive with an inferior Josh McCown? Bowe, who is unreliable because of poor hands and inconsistent route-running, turns 31 in September, so his best days are actually behind him.
Bowe caught a grand total of five passes in 2015. For those keeping track at home, that's $1.8 million guaranteed per reception.
Fortunately, Farmer is gone, and the Browns have a new general manager in place. Though, knowing Cleveland's track record, that just means someone else is going to make terrible signings.
Grade Last Offseason: D
Current Grade: BILLY MILLEN
1.

Raiders sign S Nate Allen (4 years, $23M; $11.8M guaranteed)
This signing was so bad that I legitimately checked if the person who broke the news was posting from a verified account. It was also so bad that I made sure from multiple sources if the decimal point on both figures wasn't misplaced. That's because a 4-year, $2.3 million contract with $1.8 million guaranteed would've made so much more sense for Nate Allen. In fact, it still would've been too much.
The thing that separates Allen from everyone else on this list is that the nine other players were all good once upon a time. Even Cary Williams had his moments in Baltimore, and as mentioned, Bruce Carter thrived in a 3-4. Allen never thrived nor had any moments at the professional level. The Eagles drafted him in the second round, and he was absolutely terrible for them. He was released without a second thought, and I remember thinking that he wouldn't be signed until after the NFL Draft, and that he would be used as training-camp fodder before being axed during first cuts.
That's why this signing was so unbelievable. Here's how flabbergasted I was:
I don't get it. Allen was one of the worst starting safeties in the NFL last year. He was partly responsible for the ineptitude of Philadelphia's secondary, and the team was more than happy to watch him walk away in free agency. Allen wouldn't have gotten a quarter of the value of this deal from anyone else, so why in the world did Oakland give him all this money? It makes absolutely no sense.
This grade was an easy "F," which I dubbed a Captain Kielbasa - half for Matt Millen (kielbasa), half for owner Mark Davis and his ridiculous Captain Kangaroo haircut.
Well, in the wake of Allen's miserable campaign - he was released earlier in the offseason before being strangely re-signed at a much cheaper price - I'm willing to upgrade Captain Kielbasa to Admiral Kielbasa.
Grade Last Offseason: CAPTAIN KIELBASA
Current Grade: ADMIRAL KIELBASA
NFL Picks
- Nov. 13
2019 NFL Mock Draft
- Nov. 8
2020 NFL Mock Draft
- Nov. 3
Fantasy Football Rankings
- Sept. 5
2019 NBA Mock Draft
- Aug. 13
NFL Power Rankings
- June 3
2018:
Live 2018 NFL Draft Blog
- April 30
2018 NFL Week 1 Recap
- Sept. 7
2018 NFL Week 2 Recap
- Sept. 14
2018 NFL Week 3 Recap
- Sept. 21
2018 NFL Week 4 Recap
- Sept. 28
2018 NFL Week 5 Recap
- Oct. 5
2018 NFL Week 6 Recap
- Oct. 12
2018 NFL Week 7 Recap
- Oct. 19
2018 NFL Week 8 Recap
- Oct. 26
2018 NFL Week 9 Recap
- Nov. 2
2018 NFL Week 10 Recap
- Nov. 9
2017:
Live 2017 NFL Draft Blog
- April 30
2017 NFL Week 1 Recap
- Sept. 12
2017 NFL Week 2 Recap
- Sept. 19
2017 NFL Week 3 Recap
- Sept. 26
2017 NFL Week 4 Recap
- Oct. 2
2017 NFL Week 5 Recap
- Oct. 9
2017 NFL Week 6 Recap
- Oct. 16
2017 NFL Week 7 Recap
- Oct. 23
2017 NFL Week 8 Recap
- Oct. 30
2017 NFL Week 9 Recap
- Nov. 6
2017 NFL Week 10 Recap
- Nov. 13
2017 NFL Week 11 Recap
- Nov. 20
2017 NFL Week 12 Recap
- Nov. 27
2017 NFL Week 13 Recap
- Dec. 4
2017 NFL Week 14 Recap
- Dec. 11
2017 NFL Week 15 Recap
- Dec. 18
2017 NFL Week 16 Recap
- Dec. 25
2017 NFL Week 17 Recap
- Jan. 1
2017 NFL Week 18 Recap
- Jan. 8
2017 NFL Week 19 Recap
- Jan. 15
2017 NFL Week 20 Recap
- Jan. 22
Super Bowl LII Recap
- Feb. 5
2017:
Live 2017 NFL Draft Blog
- April 30
2017 NFL Week 1 Recap
- Sept. 12
2017 NFL Week 2 Recap
- Sept. 19
2017 NFL Week 3 Recap
- Sept. 26
2017 NFL Week 4 Recap
- Oct. 2
2017 NFL Week 5 Recap
- Oct. 9
2017 NFL Week 6 Recap
- Oct. 16
2017 NFL Week 7 Recap
- Oct. 23
2017 NFL Week 8 Recap
- Oct. 30
2017 NFL Week 9 Recap
- Nov. 6
2017 NFL Week 10 Recap
- Nov. 13
2017 NFL Week 11 Recap
- Nov. 20
2017 NFL Week 12 Recap
- Nov. 27
2017 NFL Week 13 Recap
- Dec. 4
2017 NFL Week 14 Recap
- Dec. 11
2017 NFL Week 15 Recap
- Dec. 18
2017 NFL Week 16 Recap
- Dec. 25
2017 NFL Week 17 Recap
- Jan. 1
2017 NFL Week 18 Recap
- Jan. 8
2017 NFL Week 19 Recap
- Jan. 15
2017 NFL Week 20 Recap
- Jan. 22
Super Bowl LII Recap
- Feb. 5
2016:
Live 2016 NFL Draft Blog
- April 30
2016 NFL Week 1 Recap
- Sept. 12
2016 NFL Week 2 Recap
- Sept. 19
2016 NFL Week 3 Recap
- Sept. 26
2016 NFL Week 4 Recap
- Oct. 3
2016 NFL Week 5 Recap
- Oct. 10
2016 NFL Week 6 Recap
- Oct. 17
2016 NFL Week 7 Recap
- Oct. 24
2016 NFL Week 8 Recap
- Oct. 31
2016 NFL Week 9 Recap
- Nov. 7
2016 NFL Week 10 Recap
- Nov. 14
2016 NFL Week 11 Recap
- Nov. 21
2016 NFL Week 12 Recap
- Nov. 28
2016 NFL Week 13 Recap
- Dec. 5
2016 NFL Week 14 Recap
- Dec. 12
2016 NFL Week 15 Recap
- Dec. 19
2016 NFL Week 16 Recap
- Dec. 26
2016 NFL Week 17 Recap
- Jan. 2
2016 NFL Week 18 Recap
- Jan. 9
2016 NFL Week 19 Recap
- Jan. 16
2016 NFL Week 20 Recap
- Jan. 23
2016 NFL Week 21 Recap
- Feb. 6
2015:
Live 2015 NFL Draft Blog
- April 30
2015 NFL Week 1 Recap
- Sept. 12
2015 NFL Week 2 Recap
- Sept. 17
2015 NFL Week 3 Recap
- Sept. 24
2015 NFL Week 4 Recap
- Oct. 1
2015 NFL Week 5 Recap
- Oct. 8
2015 NFL Week 6 Recap
- Oct. 15
2015 NFL Week 7 Recap
- Oct. 22
2015 NFL Week 8 Recap
- Oct. 29
2015 NFL Week 9 Recap
- Nov. 5
2015 NFL Week 10 Recap
- Nov. 12
2015 NFL Week 11 Recap
- Nov. 19
2015 NFL Week 12 Recap
- Nov. 26
2015 NFL Week 13 Recap
- Dec. 4
2015 NFL Week 14 Recap
- Dec. 11
2015 NFL Week 15 Recap
- Dec. 18
2015 NFL Week 16 Recap
- Dec. 25
2015 NFL Week 17 Recap
- Jan. 4
2015 NFL Week 18 Recap
- Jan. 11
2015 NFL Week 19 Recap
- Jan. 18
2015 NFL Week 20 Recap
- Jan. 25
Super Bowl 50 Recap
- Feb. 8
2014:
Live 2014 NFL Draft Blog
- May 8
2014 NFL Week 1 Recap
- Sept. 5
2014 NFL Week 2 Recap
- Sept. 12
2014 NFL Week 3 Recap
- Sept. 19
2014 NFL Week 4 Recap
- Sept. 26
2014 NFL Week 5 Recap
- Oct. 3
2014 NFL Week 6 Recap
- Oct. 10
2014 NFL Week 7 Recap
- Oct. 17
2014 NFL Week 8 Recap
- Oct. 24
2014 NFL Week 9 Recap
- Oct. 31
2014 NFL Week 10 Recap
- Nov. 6
2014 NFL Week 11 Recap
- Nov. 13
2014 NFL Week 12 Recap
- Nov. 20
2014 NFL Week 13 Recap
- Nov. 27
2014 NFL Week 14 Recap
- Dec. 5
2014 NFL Week 15 Recap
- Dec. 12
2014 NFL Week 16 Recap
- Dec. 19
2014 NFL Week 17 Recap
- Dec. 29
2014 NFL Week 18 Recap
- Jan. 4
2014 NFL Week 19 Recap
- Jan. 11
2014 NFL Week 20 Recap
- Jan. 18
Super Bowl XLIX Live Blog
- Feb. 1
Super Bowl XLIX Recap
- Feb. 2
2013:
Live 2013 NFL Draft Blog
- April 26
2013 NFL Week 1 Recap
- Sept. 10
2013 NFL Week 2 Recap
- Sept. 17
2013 NFL Week 3 Recap
- Sept. 24
2013 NFL Week 4 Recap
- Oct. 1
2013 NFL Week 5 Recap
- Oct. 8
2013 NFL Week 6 Recap
- Oct. 15
2013 NFL Week 7 Recap
- Oct. 22
2013 NFL Week 8 Recap
- Oct. 29
2013 NFL Week 9 Recap
- Nov. 4
2013 NFL Week 10 Recap
- Nov. 11
2013 NFL Week 11 Recap
- Nov. 18
2013 NFL Week 12 Recap
- Nov. 25
2013 NFL Week 13 Recap
- Dec. 2
2013 NFL Week 14 Recap
- Dec. 9
2013 NFL Week 15 Recap
- Dec. 16
2013 NFL Week 16 Recap
- Dec. 23
2013 NFL Week 17 Recap
- Dec. 30
2013 NFL Week 18 Recap
- Jan. 6
2013 NFL Week 19 Recap
- Jan. 13
2013 NFL Week 20 Recap
- Jan. 20
Super Bowl XLVIII Recap
- Feb. 3
Super Bowl XLVIII Live Blog
- Feb. 2
2012:
Live 2012 NFL Draft Blog
- April 26
2012 NFL Week 1 Recap
- Sept. 10
2012 NFL Week 2 Recap
- Sept. 17
2012 NFL Week 3 Recap
- Sept. 24
2012 NFL Week 4 Recap
- Oct. 1
2012 NFL Week 5 Recap
- Oct. 8
2012 NFL Week 6 Recap
- Oct. 15
2012 NFL Week 7 Recap
- Oct. 22
2012 NFL Week 8 Recap
- Oct. 29
2012 NFL Week 9 Recap
- Nov. 5
2012 NFL Week 10 Recap
- Nov. 12
2012 NFL Week 11 Recap
- Nov. 19
2012 NFL Week 12 Recap
- Nov. 26
2012 NFL Week 13 Recap
- Dec. 3
2012 NFL Week 14 Recap
- Dec. 10
2012 NFL Week 15 Recap
- Dec. 17
2012 NFL Week 16 Recap
- Dec. 24
2012 NFL Week 17 Recap
- Dec. 31
2012 NFL Week 18 Recap
- Jan. 7
2012 NFL Week 19 Recap
- Jan. 14
2012 NFL Week 20 Recap
- Jan. 21
Super Bowl XLVII Recap
- Feb. 4
Super Bowl XLVII Live Blog
- Feb. 4
2011:
Live 2011 NFL Draft Blog
- April 28
2011 NFL Week 1 Recap
- Sept. 12
2011 NFL Week 2 Recap
- Sept. 19
2011 NFL Week 3 Recap
- Sept. 26
2011 NFL Week 4 Recap
- Oct. 3
2011 NFL Week 5 Recap
- Oct. 10
2011 NFL Week 6 Recap
- Oct. 17
2011 NFL Week 7 Recap
- Oct. 24
2011 NFL Week 8 Recap
- Oct. 31
2011 NFL Week 9 Recap
- Nov. 7
2011 NFL Week 10 Recap
- Nov. 14
2011 NFL Week 11 Recap
- Nov. 21
2011 NFL Week 12 Recap
- Nov. 28
2011 NFL Week 13 Recap
- Dec. 5
2011 NFL Week 14 Recap
- Dec. 12
2011 NFL Week 15 Recap
- Dec. 19
2011 NFL Week 16 Recap
- Dec. 26
2011 NFL Week 17 Recap
- Jan. 2
2011 NFL Week 18 Recap
- Jan. 9
2011 NFL Week 19 Recap
- Jan. 16
2011 NFL Week 20 Recap
- Jan. 23
Super Bowl XLVI Live Blog
- Feb. 6
2010:
Live 2010 NFL Draft Blog
- April 22
2010 Hall of Fame Game Live Blog
- Aug. 8
2010 NFL Kickoff Live Blog
- Sept. 9
2010 NFL Week 1 Review
- Sept. 13
2010 NFL Week 2 Review
- Sept. 20
2010 NFL Week 3 Review
- Sept. 27
2010 NFL Week 4 Review
- Oct. 4
2010 NFL Week 5 Review
- Oct. 11
2010 NFL Week 6 Review
- Oct. 18
2010 NFL Week 7 Review
- Oct. 25
2010 NFL Week 8 Review
- Nov. 1
2010 NFL Week 9 Review
- Nov. 8
2010 NFL Week 10 Review
- Nov. 15
2010 NFL Week 11 Review
- Nov. 22
2010 NFL Week 12 Review
- Nov. 29
2010 NFL Week 13 Review
- Dec. 6
2010 NFL Week 14 Review
- Dec. 13
2010 NFL Week 15 Review
- Dec. 20
2010 NFL Week 16 Review
- Dec. 27
2010 NFL Week 17 Review
- Jan. 3
2010 NFL Week 18 Review
- Jan. 10
2010 NFL Week 19 Review
- Jan. 17
2010 NFL Week 19 Review
- Jan. 24
Super Bowl XLV Live Blog
- Feb. 6
2009:
Live 2009 NFL Draft Blog
- April 25
2009 Hall of Fame Game Live Blog
- Aug. 10
2009 NFL Kickoff Live Blog
- Sept. 10
2009 NFL Week 1 Review
- Sept. 14
2009 NFL Week 2 Review
- Sept. 21
2009 NFL Week 3 Review
- Sept. 28
2009 NFL Week 4 Review
- Oct. 5
2009 NFL Week 5 Review
- Oct. 12
2009 NFL Week 6 Review
- Oct. 19
2009 NFL Week 7 Review
- Oct. 26
2009 NFL Week 8 Review
- Nov. 2
2009 NFL Week 9 Review
- Nov. 9
2009 NFL Week 10 Review
- Nov. 16
2009 NFL Week 11 Review
- Nov. 23
2009 NFL Week 12 Review
- Nov. 30
2009 NFL Week 13 Review
- Dec. 6
2009 NFL Week 14 Review
- Dec. 13
2009 NFL Week 15 Review
- Dec. 20
2009 NFL Week 16 Review
- Dec. 27
2009 NFL Week 17 Review
- Jan. 4
2009 NFL Week 18 Review
- Jan. 11
2009 NFL Week 19 Review
- Jan. 18
2009 NFL Week 20 Review
- Jan. 25
Super Bowl XLIV Live Blog
- Feb. 7
2008:
Live 2008 NFL Draft Blog
- April 26
2008 NFL Kickoff Blog
- Sept. 4
NFL Week 1 Review
- Sept. 8
NFL Week 2 Review
- Sept. 15
NFL Week 3 Review
- Sept. 22
NFL Week 4 Review
- Sept. 29
NFL Week 5 Review
- Oct. 6
NFL Week 6 Review
- Oct. 13
NFL Week 7 Review
- Oct. 20
NFL Week 8 Review
- Oct. 27
NFL Week 9 Review
- Nov. 3
NFL Week 10 Review
- Nov. 10
NFL Week 11 Review
- Nov. 17
NFL Week 12 Review
- Nov. 24
NFL Week 13 Review
- Dec. 1
NFL Week 14 Review
- Dec. 8
NFL Week 15 Review
- Dec. 15
NFL Week 16 Review
- Dec. 22
NFL Week 17 Review
- Dec. 29
NFL Wild Card Playoffs Review
- Jan. 4
NFL Divisional Playoffs Review
- Jan. 11
NFL Championship Sunday Review
- Jan. 19
Super Bowl XLIII Live Blog