Missing Include for PHPIncludeFailed_dropdownfantasy2012.php
With training camp underway soon (and OTAs ongoing), there will be updates daily to this 2012 Fantasy Football Training Camp Stock page if anything noteworthy happens.
If there's an injury or a player surprising/disappointing, I'll let you know about it and adjust my
2012 Fantasy Football Rankings
accordingly. Follow me
@walterfootball
for updates.
Missing Include for PHPIncludeFailed_fantasytclinks2012.php
2012 Fantasy Football Offseason Stock - Week of July 30
AUG. 5

Dez Bryant, WR, Cowboys

Dez Bryant has reportedly really stood out in training camp. He's in fantastic shape, which is great news because he often wore down in the second halves of games last year.

Antonio Gates, TE, Chargers

There have been glowing reports about Antonio Gates out of Chargers' camp. Reporters and players alike have proclaimed Gates to look as great as they've seen in years. Gates figures to have a terrific start to his 2012 campaign, but avoiding injury will of course be the main concern.
Nate Washington, WR, Titans

I discussed moving up Nate Washington in a recent fantasy mock draft because Kenny Britt is sure to be suspended. You can see a list of all of the
fantasy mock drafts
by clicking the link.
AUG. 3
Santonio Holmes, WR, Jets

Despite being uninjured, Santonio Holmes sat out one of the recent training camp practices, claiming to be sore. This wouldn't normally be a big deal, but he's done similar things in OTAs, and he already has been guilty of being a terrible locker room presence. The Jets should cut him to improve team morale. As for fantasy, just stay away from him.

Mark Ingram, RB, Saints

Mark Ingram is finally healthy. He's been practicing fully in training camp. Everyone is down on Ingram because he barely played last year, but he'll get the majority of the carries (especially those near the goal line) as long as he's not on the injury report. He's a nice value pick.

Maurice Jones-Drew, RB, Jaguars

Maurice Jones-Drew's holdout continues. In fact, he and the Jacksonville front office aren't even talking. He hasn't even met new head coach Mike Mularkey yet. General manager Gene Smith is doing a great job of guaranteeing the worst record in the NFL with these tactics. Jones-Drew is the face of the franchise and the best offensive player, by far, so he deserves the money. Unfortunately, it doesn't look like he's getting a new contract anytime soon, which means he could be another contractually related bust.

Jacquizz Rodgers, RB, Falcons

It's always a good sign when a coach compliments a running back on his pass-protection skills because that means that player will be on the field on passing downs at the very least. Mike Smith did this with Jacquizz Rodgers, who will be a bigger part of the offense with Michael Turner wearing down.

Evan Royster, RB, Redskins

Evan Royster has gotten most of the first-team reps in training camp thus far. Tim Hightower is hurt and the coaching staff views Roy Helu as a change-of-pace back, so once again, there's a good chance Royster will be the starting running back for the Redskins this season.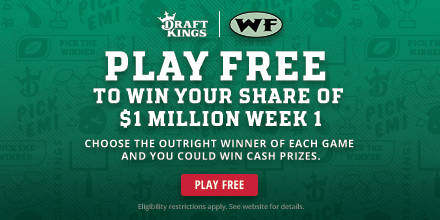 AUG. 1
Jonathan Baldwin, WR, Chiefs

Jonathan Baldwin has been taking full advantage of Dwayne Bowe's holdout. He's had a great training camp thus far and is poised to have a solid second season.

Dwayne Bowe, WR, Chiefs

Dwayne Bowe's holdout continues. Bowe won't get the long contract he's coveting right now, so he's either making a dumb decision on his own or getting bad advice from his agent. Either way, he's not practicing, so his statistical output probably won't be as high this year as it should be.

Jake Locker, QB, Titans

Michael Lombardi said he's learned that Jake Locker is the favorite to start for the Titans this year, as expected. Locker is a late-round fantasy sleeper, thanks to his ability to pick up rushing numbers with his scrambling ability.

Bernard Pierce, RB, Ravens

Bernard Pierce recently suffered his second hamstring injury of the offseason. This means that Anthony Allen could be Baltimore's No. 2 running back.

Kyle Rudolph, TE, Vikings

John Carlson, who was signed to a ridiculous contract this offseason, sprained his MCL in training camp. He'll be out for a while, so he'll fall behind in terms of integrating himself into the offense. Kyle Rudolph, who has been very impressive this summer, will benefit. He's a nice tight end sleeper.
JULY 30

Randall Cobb, WR, Packers

Randall Cobb has been the most impressive Packer receiver at training camp thus far, per reports. And that includes Greg Jennings and Jordy Nelson. Cobb is fourth in the Rodgers' target pecking order, but he's so talented that he almost has to become a big part of the offense soon.

Eric Decker, WR, Broncos

Peyton Manning has favored Eric Decker over Demaryius Thomas in Broncos' training camp thus far. Manning and Decker have clicked, while Thomas has had to receive instruction from Manning on several occasions. By the way, Awesome Girl Who Loves Football - follow her
@emilysh93
- talked about how Manning looked at camp: "Peyton's fitting the ball into little spaces around defenders as he used to. The zip on the ball looks good."

Rob Gronkowski, TE, Patriots

Nothing really happened recently to Rob Gronkowski to warrant a stock down, but I want to drop him in my rankings because of the off-the-field stuff plus Brandon Lloyd really clicking with Tom Brady plus the injury he's recovering from.

Andre Johnson, WR, Texans

Here we go again. Andre Johnson strained his groin at training camp. It's not a serious injury, but it's a reminder of how easily he gets hurt. At 31, Johnson will continue to keep wearing down.
Mikel Leshoure, RB, Lions

Mikel Leshoure injured his hamstring Saturday. Hamstring problems don't sound serious, but they're the maladies that linger, especially when an overconfident player tries to return to action too early. Leshoure, who is also recovering from a torn Achilles, probably won't be on the field that much in the first half of this year.

Doug Martin, RB, Buccaneers

Doug Martin opened Buccaneers' training camp as the top running back, and he has maintained his position. He's been featured so heavily in the offense that LeGarrette Blount has been an afterthought.

Kevin Smith, RB, Lions

Jahvid Best has yet to be cleared to practice. Mikel Leshoure, who just injured his hamstring, is suspended for the first two games. Kevin Smith will likely start the opener, so he's a great sleeper in the middle rounds.

Robert Turbin, RB, Seahawks

Marshawn Lynch is likely to be suspended for his DUI, which means that rookie Robert Turbin will probably start. Several reports indicate that Turbin has been highly impressive in training camp.
Missing Include for PHPIncludeFailed_fantasytclinks2012.php
Missing Include for PHPIncludeFailed_dropdownfantasy2012.php
Missing Include for PHPIncludeFailed_fantasylinks2012.php
NFL Picks
- Sept. 20
2019 NFL Mock Draft
- Sept. 20
Fantasy Football Rankings
- Sept. 5
2019 NBA Mock Draft
- Aug. 13
2020 NFL Mock Draft
- Aug. 1
NFL Power Rankings
- June 3